The Best Gifts and Stocking Stuffers for Women
It is always so much fun to share great ideas to gift to the women in your life! These are organized by price point to help you stay on budget this season! So many awesome stocking stuffers for women ideas too! Grab something for yourself and put it under the tree!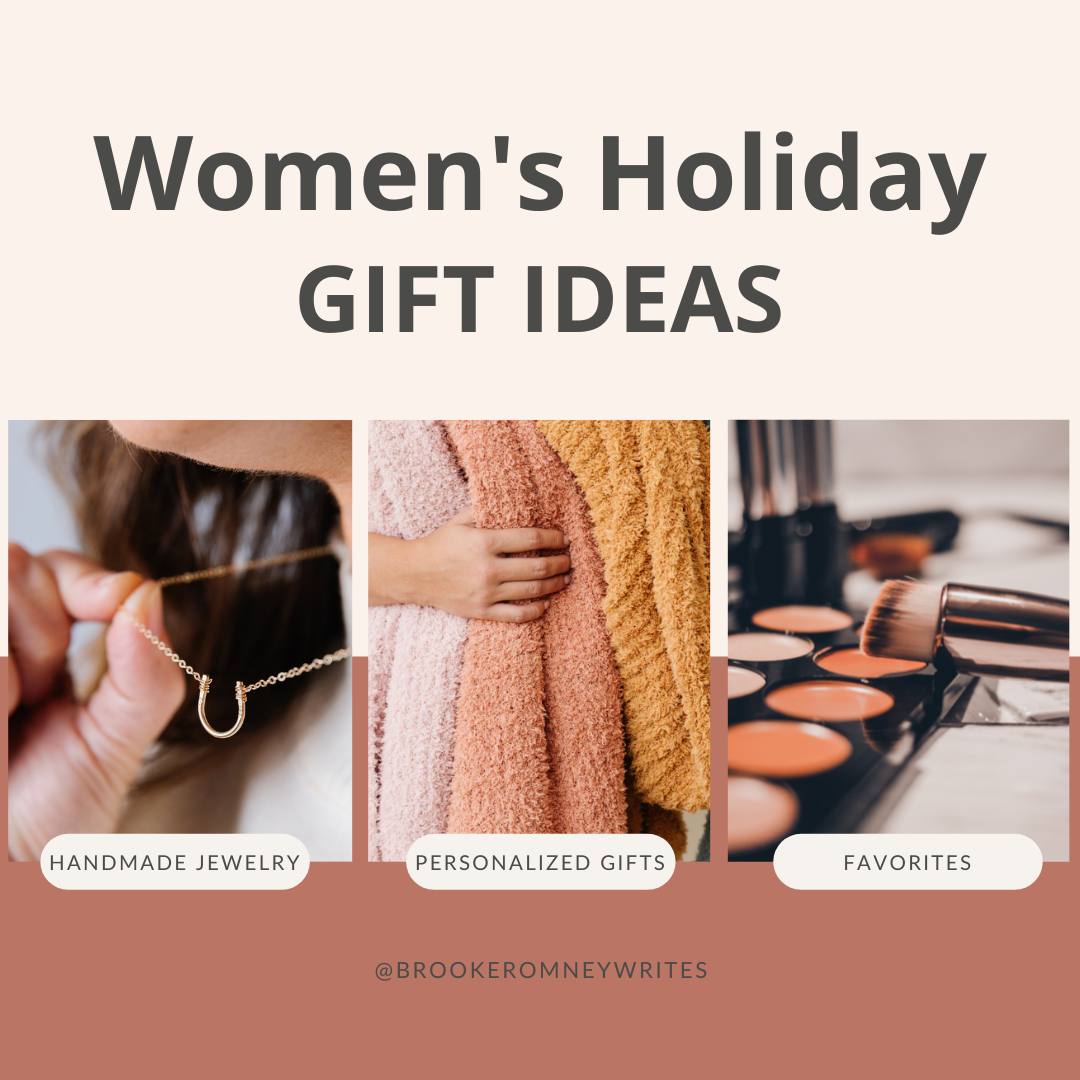 More Gift Guides to Love
If you're looking for more gift ideas be sure to check out my other lists including the best gifts for teen boys, the best gifts and stocking stuffers for men,  the best stocking stuffers for boys, the best gifts for teen girls, the best gifts and stocking stuffers for women, the best gifts for college kids and newlyweds, the best gifts for missionaries, best screen free gifts for boys. I love giving functional, meaningful, and simple gifts and hope these ideas help you out.
ALL ITEMS ARE LINKED BY THEIR TITLE. 
The Best Gifts and Stocking Stuffers for Women:
Gifts Under $20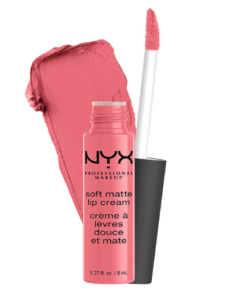 Creamy soft matte coverage that never feels dry. I always love including a new color when deciding on stocking stuffers for women in my life. ($9)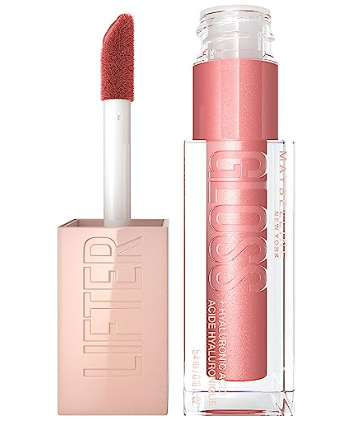 This is the perfect lip gloss! It doesn't make your lips too sticky gives the perfect subtle tint and shine to your lips! ($7)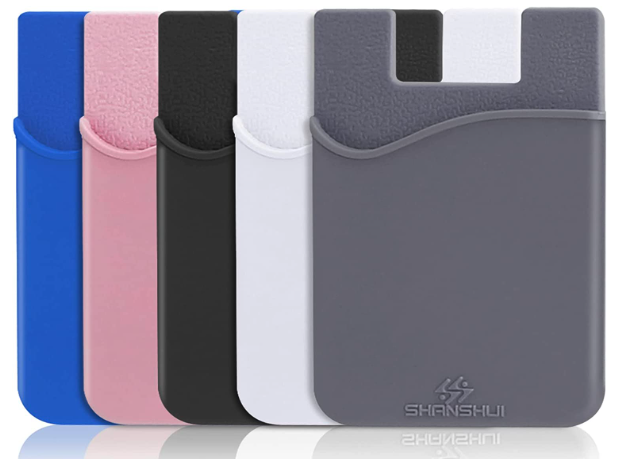 Replace your bulky wallet or purse with a slim phone pocket that comfortably holds up to 4 cards  ($6)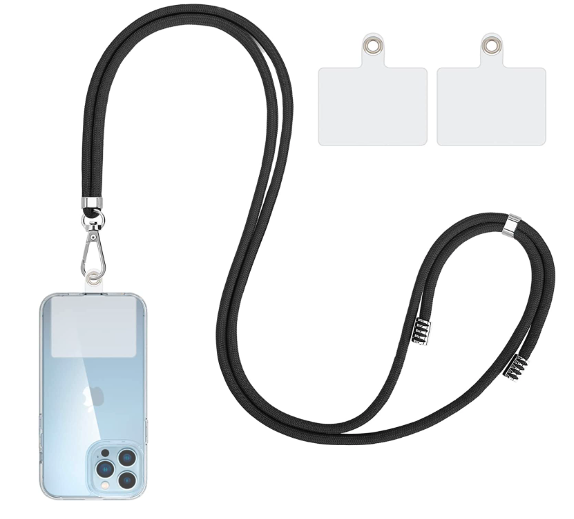 Whether it is shopping, walking the dog, cycling or taking photos, this cell phone and key lanyard duo allows you to free up your hands at any time to deal with the present. ($9)
This is my favorite lipstick…stays on forever and great with a little gloss over the top. A great stocking stuffer! ($7)
This little tool can help with so many issues like swelling and redness! Great inexpensive gift for friends or in a stocking ($6)
Add a little spa feel to every shower with this cool shampoo brush! Would be such a fun stocking stuffer for women. ($7)
I saw this idea from Everyday Reading and loved it so much! What a perfect little gift for just about anyone! The little garbage can sits in your cupholder to collect all those gum wrappers and receipts. What an awesome invention and perfect gift for a neighbor, friend or co-worker! ($8)
These are my favorite because they don't break your hair or pull too tight! These would be ideal stocking stuffers for women. ($8)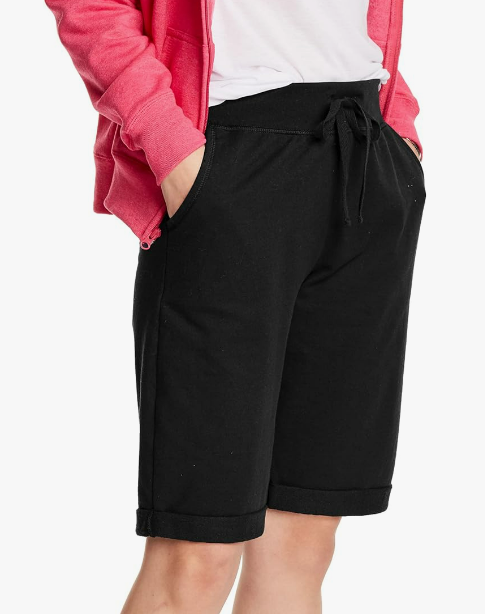 The perfect comfy shorts! Such a great length and they are so affordable, I have every color! ($15)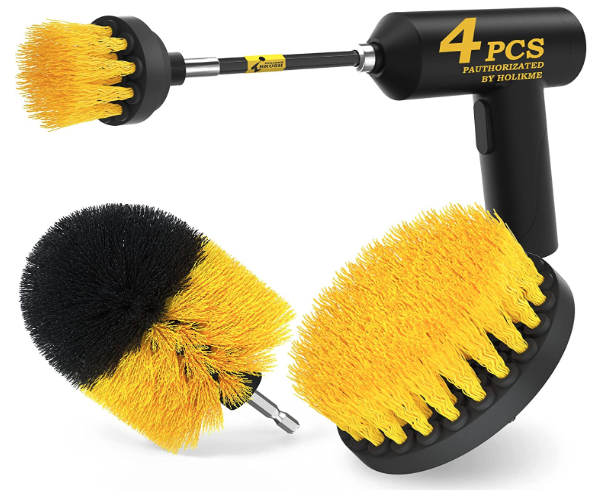 3 shape of brushes clean your bathtub, grout, upholstery, and more! Perfect for those clean freaks! ($7)
What a useful gadget to have and a super inexpensive and useful Christmas present! ($10)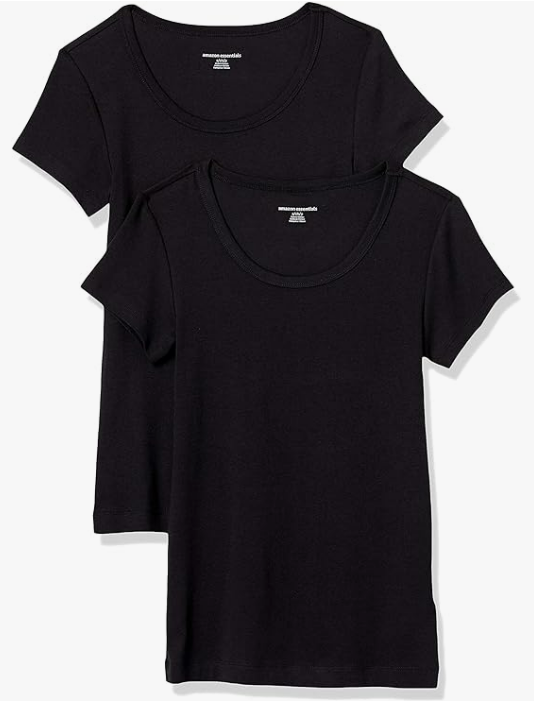 These are a closet staple! Perfect for layering or even to wear on their own, a girl can never have too many basics! ($19 for 2)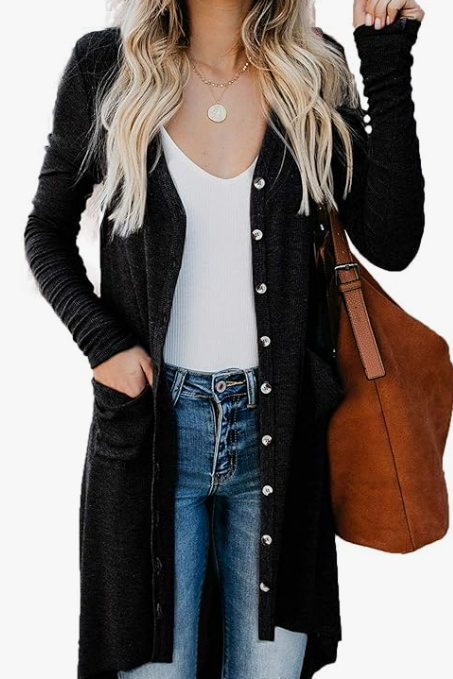 This cardigan is light and flattering and comes in so many cute colors! It is such a fall and winter wardrobe staple and is so affordable! ($28)
These hair claws are back in style! One of the best values for stocking stuffers for women. ($9)
These have been lifesavers for me. No shows were either too tight or slipped off, but these are awesome! The best stocking stuffer ever. ($10-$12)
These have saved my hair from breaking and cut down my blow drying time significantly! They are so inexpensive, I am not sure what took me so long to get them. Would make a great gift for friends with some cute packaging! ($10)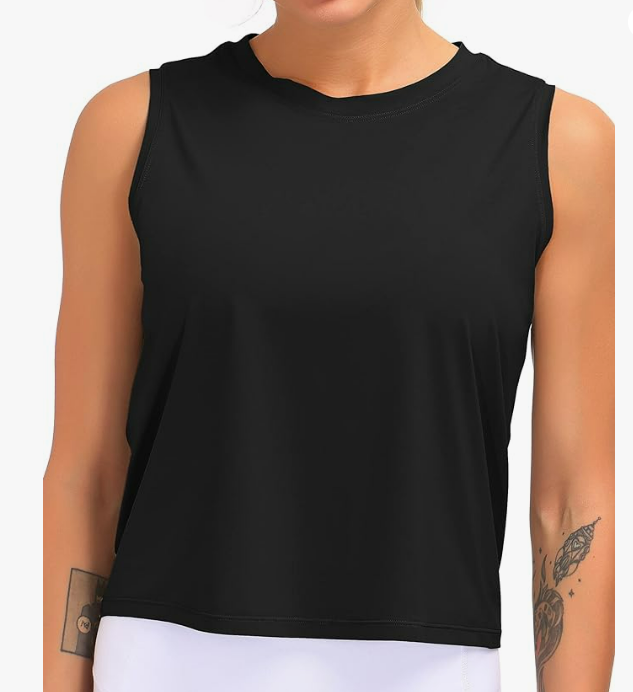 My go-to workout tank top! It's not too tight or too loose, a good length keeps you cool, and comes in so many cute colors! Perfect for someone who loves to be active or even just to wear around the house! ($19)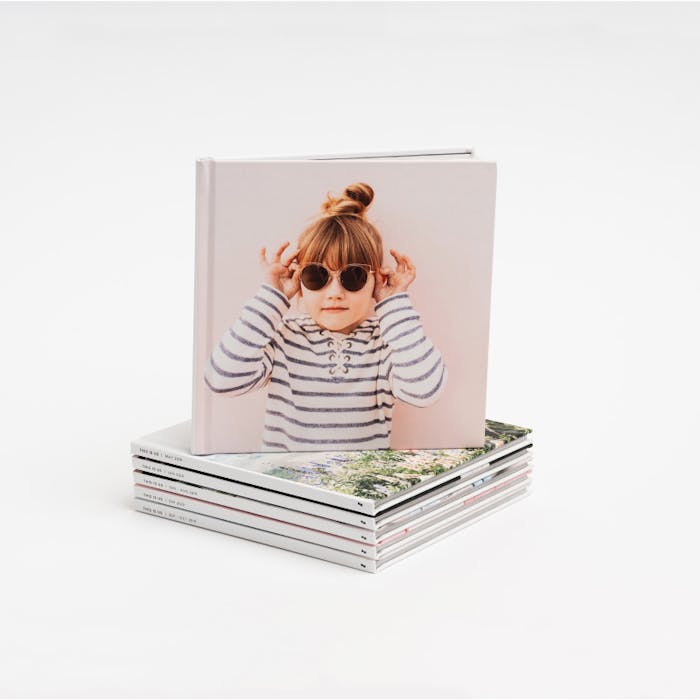 If budgets are tight, this is an awesome and meaningful gift! Download the app, choose photos from your phone you want to use, add some captions that have a little heart and you have a gift she will LOVE. If you have never ordered from them, you can even get your first Chatbook free. ($0-$10)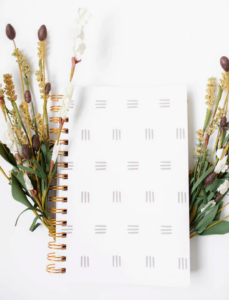 Such a cute and useful journal that will help you get into a journaling habit with enough prompts and free space to really gain the benefits that journaling offers. ($10+)
I love everything from Hey June because it is stylish, simple and great quality without breaking the bank. Get 16% off with the code BROOKE ($10+)
Think peanut butter but WAY better. These Off Beat butters are like a fun, little indulgence and make everything you eat just a little better. You could package these up so cute for a great friend gift! Aloha and Salted Caramel are my favorites. ($6-$22) Use the code BROOKE10 for 10% off!
So many of us are zooming and having meetings live over the phone, this rechargeable selfie light gives every space good lighting. ($10)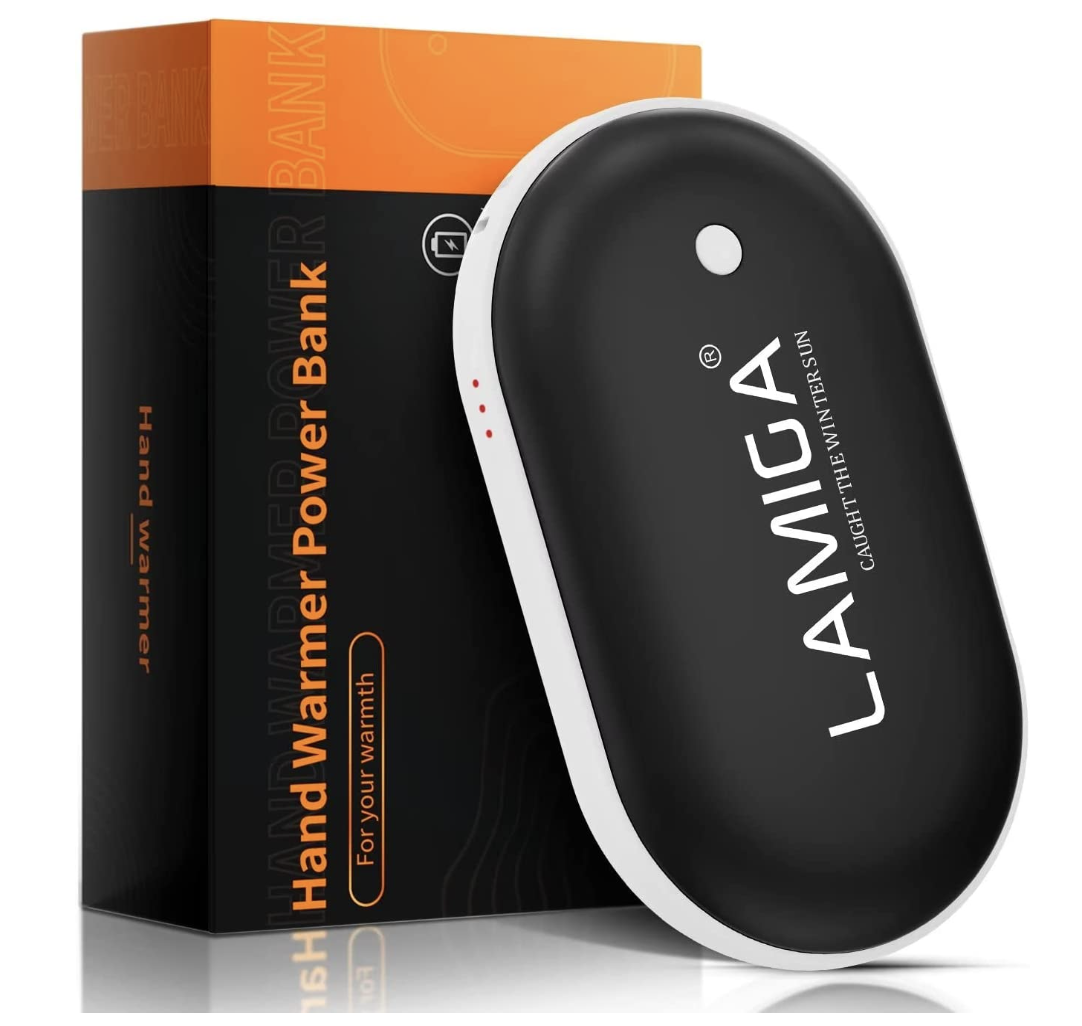 This is the best! A hand warmer and charger in one. It is easy to throw in your pocket when your hands are cold. ($12)
The perfect stocking stuffer for women or gift for friends coming in at about $1 each! ($10)
Perhaps a shameless plug, but if you are looking for a great gift for ANY woman, this book is it. It will change the way you feel about yourself, others, and God in the very best way. If you know someone who could use a boost, this is the perfect gift for her. If you don't believe me, take a look at the Amazon reviews :). ($16) For more book ideas check out my list of 100 Clean Books Still Worth Reading.
This small kitchen tool is awesome for waffles, eggs, paninis and just about anything else you need to cook quickly. Also small and perfect for a cute girlfriend gift! ($14)
If you love your apple watch but would like to jazz it up every now and then, these bands are awesome and come in a variety of metals. A perfect stocking stuffer for women! ($13) Or try this gold chain apple watch band for another fun option.
Anything by Mrs. Meyer's smells so delicious, it almost makes you forget you are cleaning. This makes a great friend gift! (3 for $14)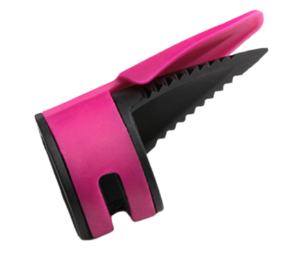 If you have a daughter that needs a little extra security or protection, this ring is awesome for self-defense and peace of mind. Comes in 2 sizes and is adjustable. Great for a practical stocking stuffer for women.  ($15)
Why did it take me so long to get one of these? The perfect little stocking stuffer that is incredibly useful! ($14)
This is a great gift for the book lover who is often commuting! Also great gift for a couple who wants to read together. ($15 and up)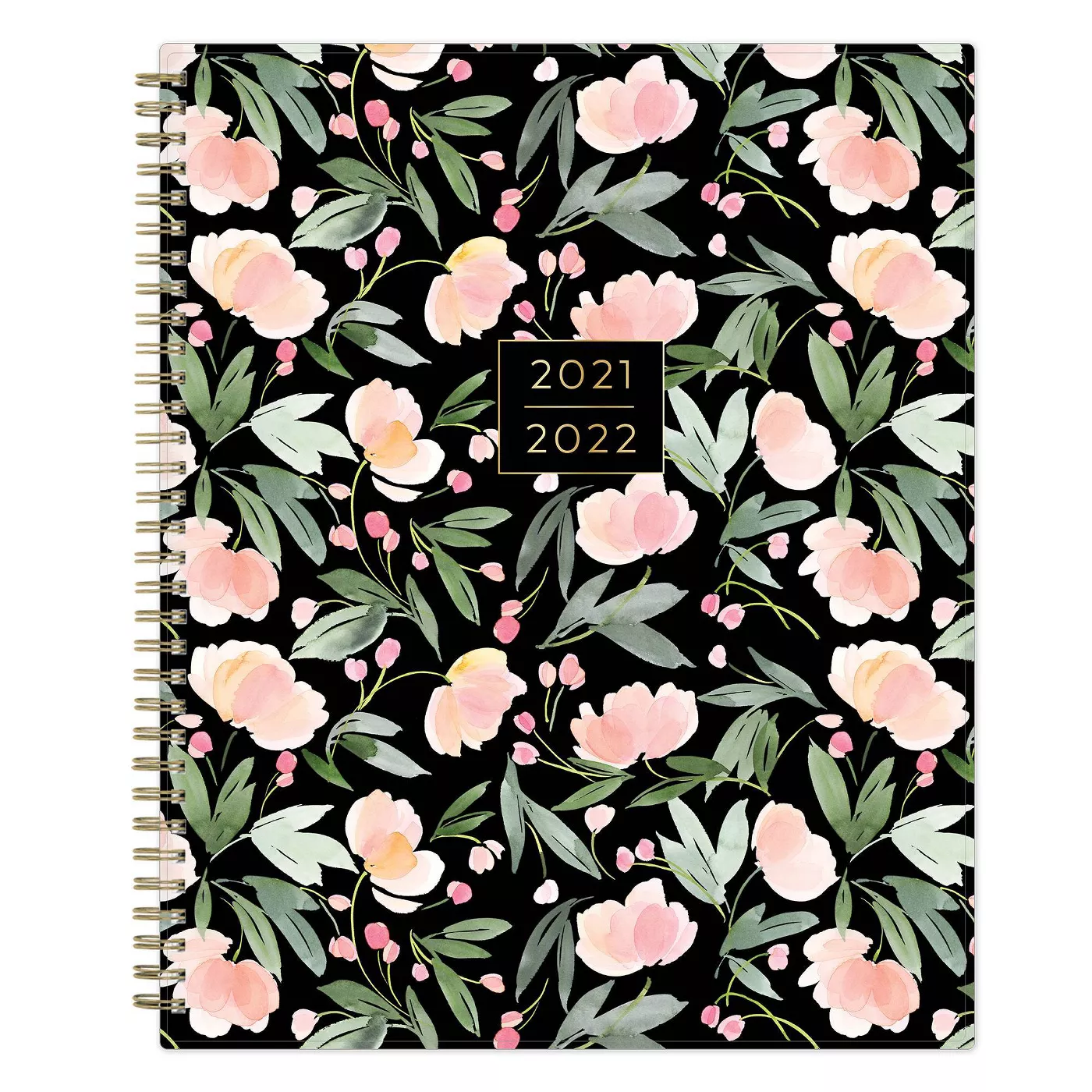 I found this planner at Target and it has everything I need to keep my work schedule organized! I love that it is simple and durable and easy to bring along! ($19)
This necklace is a classic and inexpensive edition to any women's collection. It is great quality and perfectly simple. Only ($15)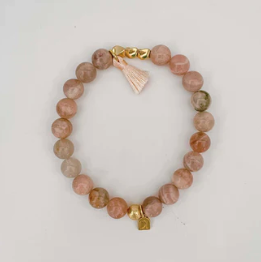 I love the messages these bracelets share. Use code BROOKE for 10% off. ($35)
I LOVE this calendar. It is the most useful family calendar we have ever had, and it sticks right onto your fridge. Plenty of space for everyone's activities and I love the shopping list on the side. Would make a great friend or sister gift! ($14)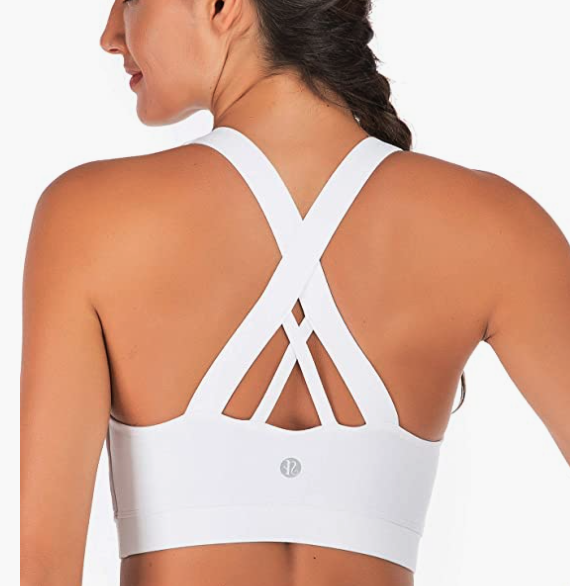 This sweat-wicking cross-strap bra gives you the coverage and support you need for yoga, run, and the gym—without restricting your movement or breath. So many colors! ($17)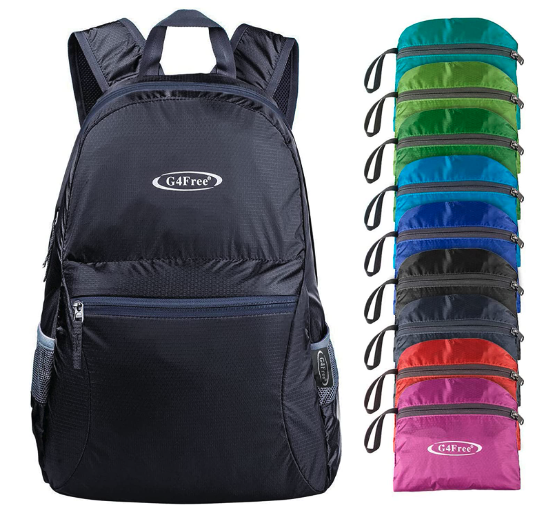 The ultra-lightweight shoulder bag. Save your space to fold into its built-in pouch as a Sandwich size. (Note: No extra pouch carry with). Easily pack it in your suitcase or purse. ($17)
It's nice to keep all your accessories organized and easy to reach. This system is perfect for the woman who loves all things kept in the correct place! ($20)
My eyelashes have always been short and stubby, but this serum has helped them fill out and grow. I have loved it! I tried other versions but they irritated my eyes. This this one is more natural and I haven't had a problem in over 3 years. It's only ($20) and lasts me at least 5 months. I love it!
How cute are these personalized throw pillows? The are classy, modern and thoughtful all at the same time. You can choose your font and put up to 13 names on an 18 x 18 pillow. Such a darling gift idea for only ($18). Don't forget the pillow inserts!
The Best Gifts and Stocking Stuffers for Women:
Gifts $20-$40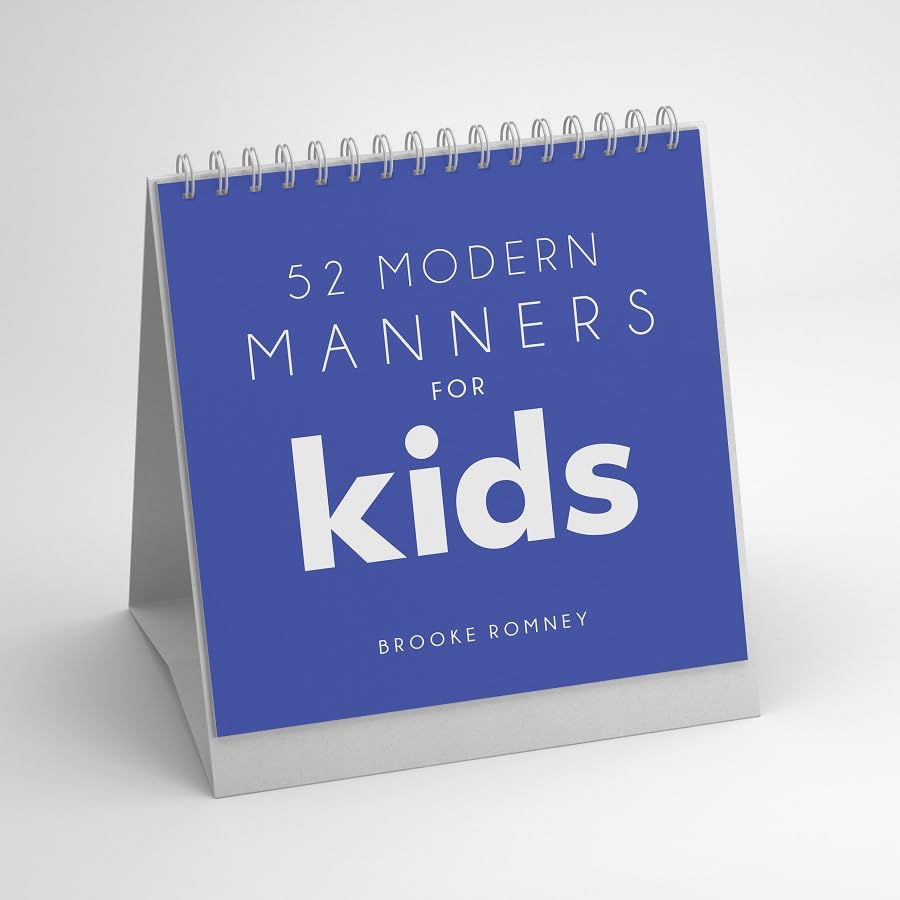 52 All NEW modern manners to help your younger kids learn the basic physical, social, and technology skills that can help them be successful in our modern world. Such a great gift for any woman in your life with young kids! ($21)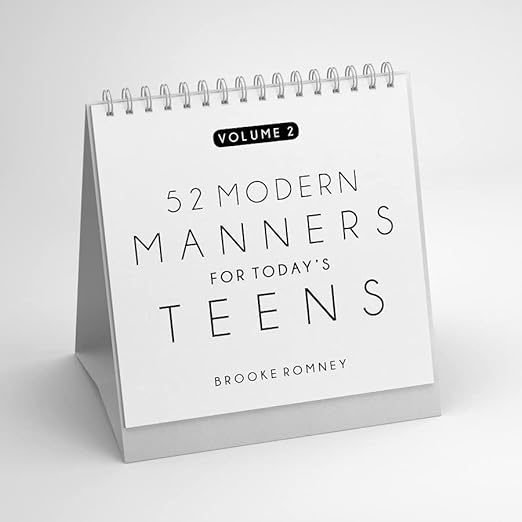 This is the gift that keeps on giving! 52 more modern manners to help your teens learn the physical, social, and technology skills that can help them be successful in our modern world. It stands up as a display so kids can learn on their own or through discussion. Makes a great family gift for any woman in your life! ($21)
This is the book that every mom of tweens and teens needs. It will help her feel like a successful teacher and change the climate in the home to one that is more helpful and connected. ($21)
I love this basic piece in my closet. Great quality and awesome fit. ($23)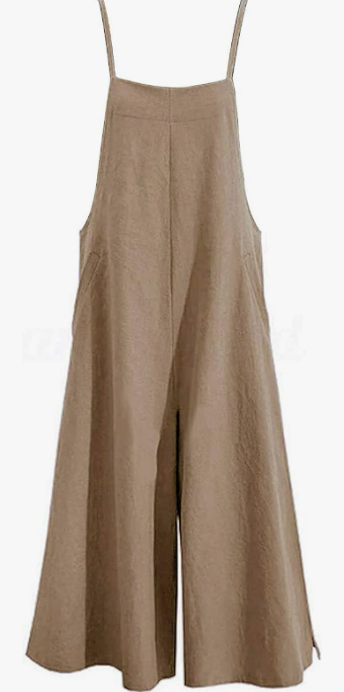 Such a fun and cute addition to any wardrobe! Easy to dress up or down and can be worn in all seasons with the right styling! ($28)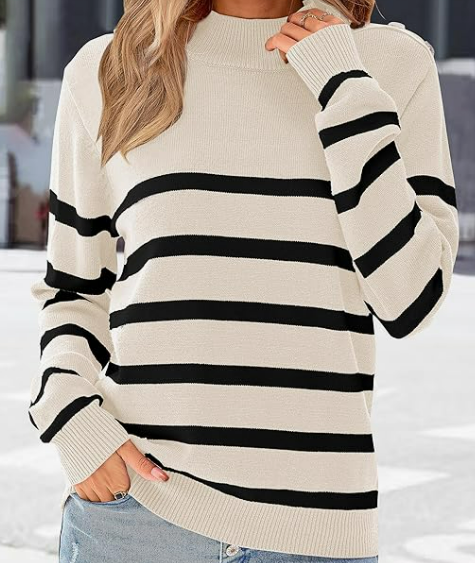 I love this sweater and the small details that make it special. It has a roomy, classic fit. If you like it more form fitting, size down. It's perfect for every day wear or to dress up on the weekends. ($36)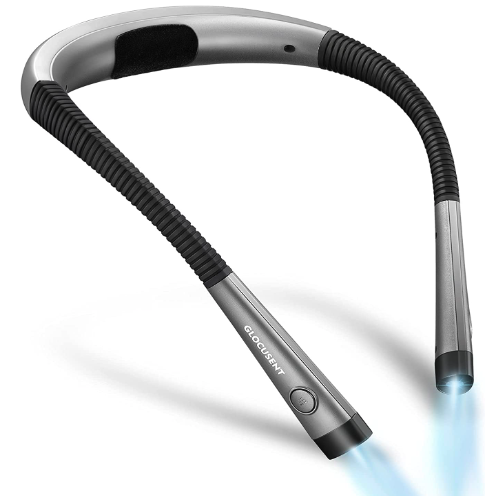 The perfect reading light! Rechargeable and long lasting! Such a fun stocking stuffer for women who love to read. ($22)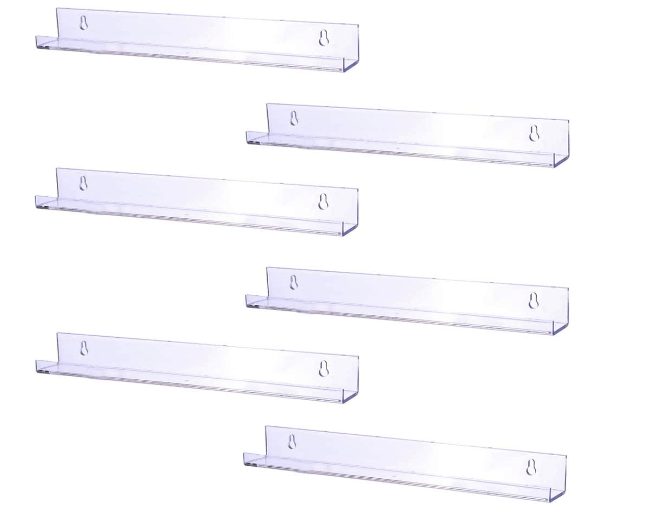 The well-made acrylic bookshelf will not only be an ideal gift to  display their favorite things. It also works as an elegant room organizer. ($21)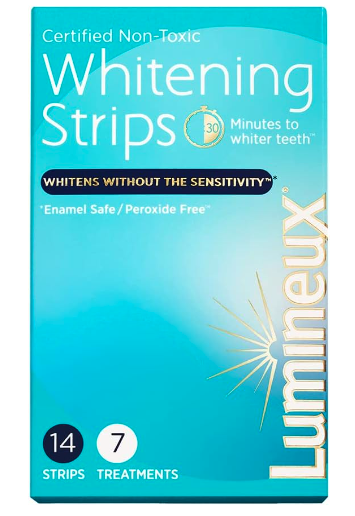 These are so good! Whitens your teeth without making them sensitive. ($22)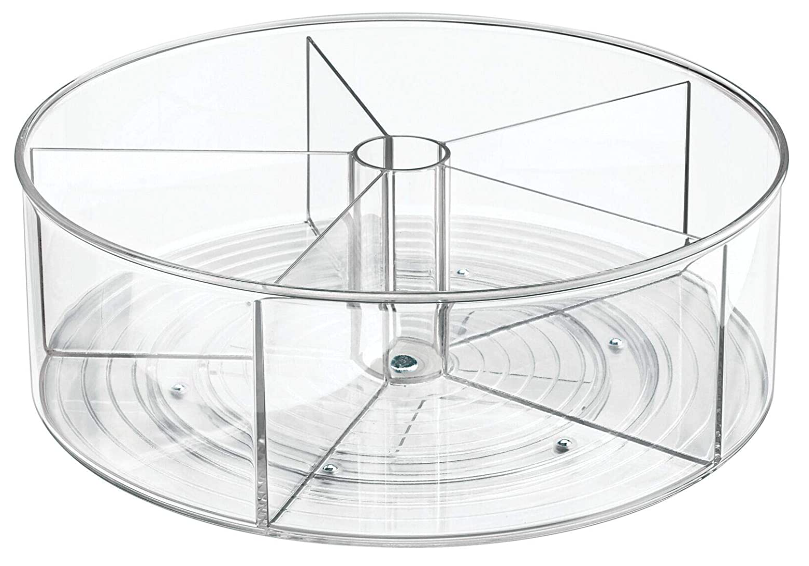 Designed with five divided sections to provide efficient rotating storage for baby food jars and pouches, bottles, formula, diapers, pacifiers, and other necessities. ($24)
This lip mask is oh so loved and for good reason! It rejuvenates your lips while you sleep. Makes a great gift for just about any woman and fits perfectly in a stocking! ($24)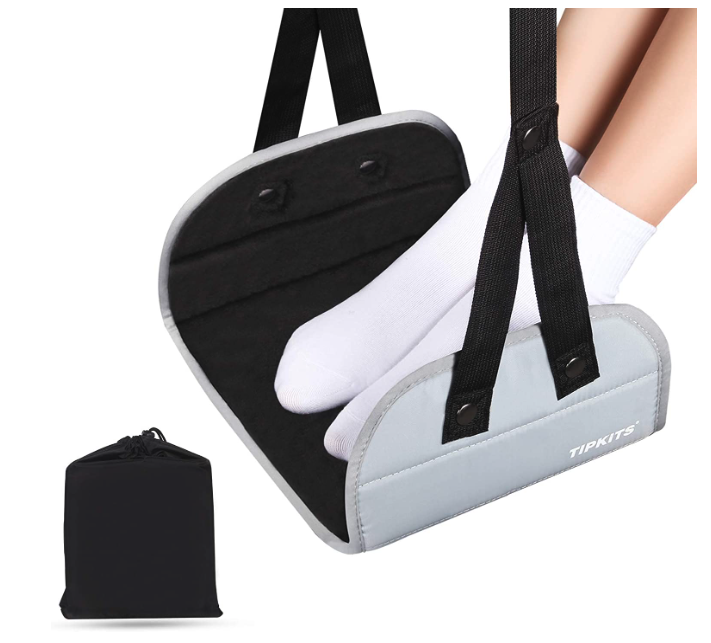 Enjoy a hammock like experience as your legs gently sway with the motion of the plane. Helps prevent lower back pain, stiffness and leg swelling suffered during long flights. Arrive feeling refreshed, energized and ready to go! ($20)
I am in awe of how beautiful these airpod cases are! A perfect gift for the techie yet fashionable woman in your life! ($25)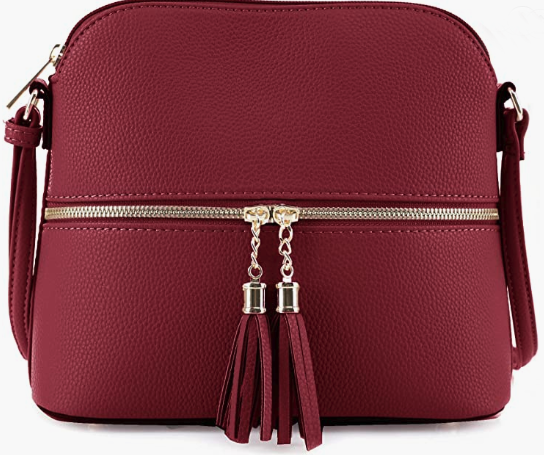 A great simple bag for the minimalist!  50+ colors. ($24)
My favorite scent ever is Capri Blue Volcano and this oil will make your house smell fresh and delicious all day long. ($22)
Madewell has so many darling pieces this year that would be awesome for any woman in your life! A list of stocking stuffers for women wouldn't be complete without jewelry. I love their earrings, necklaces and bracelets too! ($9+)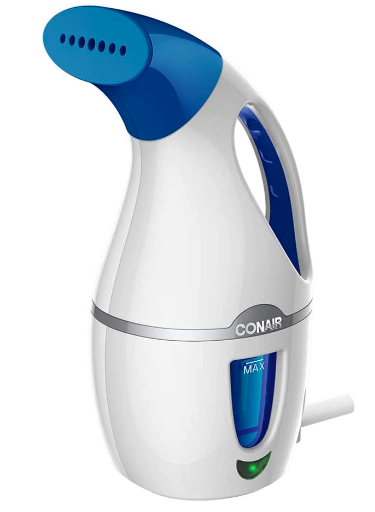 This steamer features 1100 watts of power and provides up to 10 minutes of continuous, deep penetrating steam. ($24)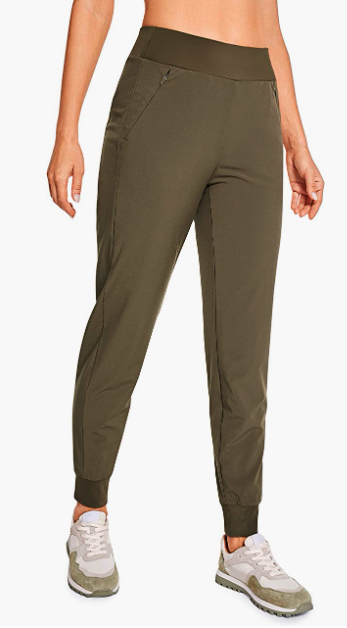 These have a double-layer fabric: The outer part is quick dry, cool to touch, the inner lining is cozy, soft heather jersey knit. Warm and comfy! ($25)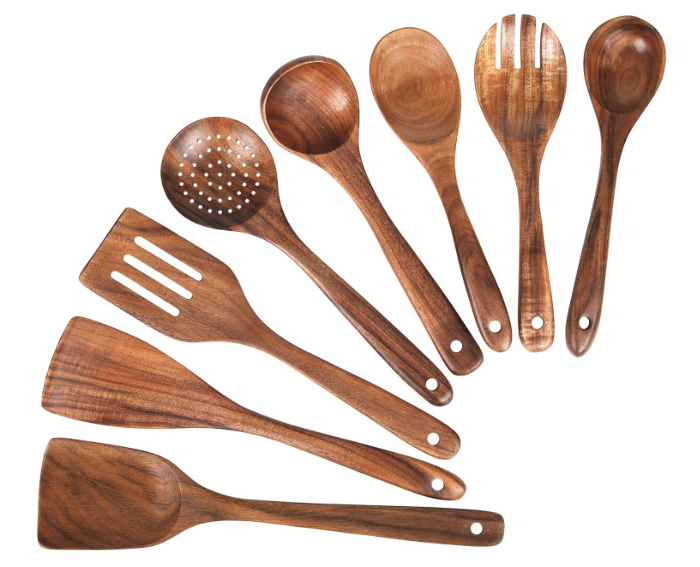 The non-scratch wooden spatula is not going to leave any scratch on your pans.The best wood kitchen utensils can escort the health of your family. ($37)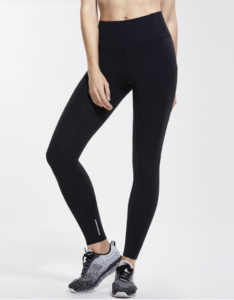 My yoga instructor introduced me to these and she only does high end workout apparel, and they are the only leggings I wear now! They come in lots of colors and styles and will save you all kinds of money, so stock up! They fit true to size. ($28)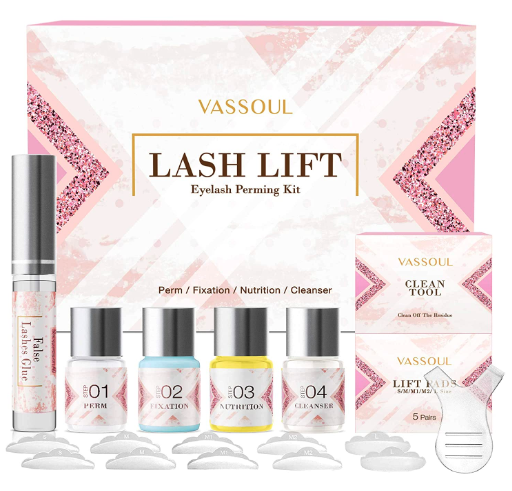 If you are comfortable trying new beauty trends, this eyelash perm kit is so fun with great results. ($29)
I have fine, aging hair and this is this hair mask is the ONLY product that seems to make much of a difference. I would love it in my stocking! ($30)
The Best Gifts and Stocking Stuffers for Women:
Gifts $40-$100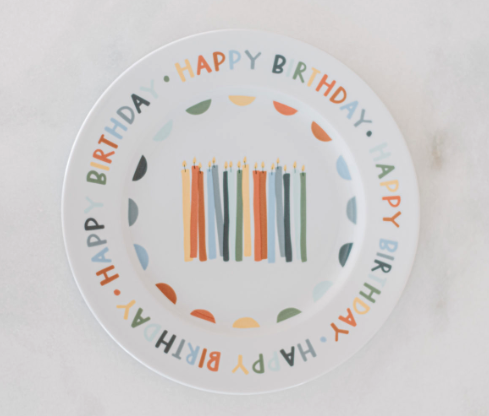 Use this darling birthday plate to make a birthday extra special! ($40)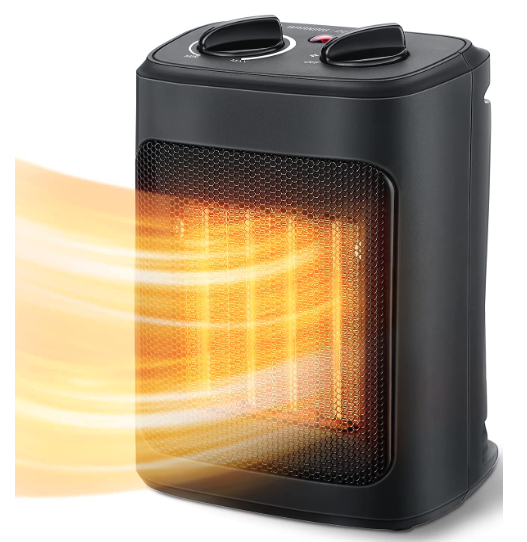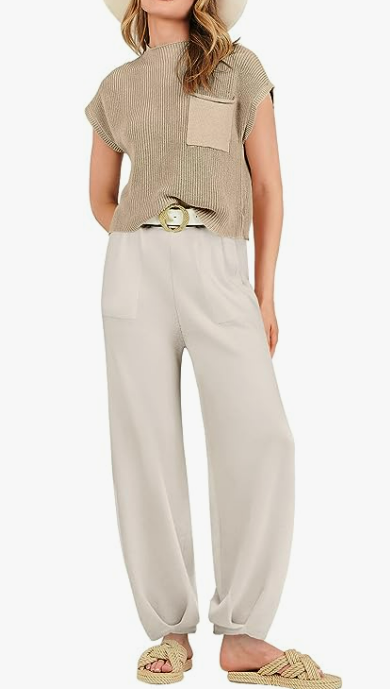 Such a flattering and comfy sweater set! The pieces also work great on their own and it comes in so many cute colors! ($53)
This outfit is SO soft, comfy, and flattering. Easy to wear as lougewear, workout gear, or out on a casual day. You can wear them together or as separates. You will love it! ($52 for both pieces)
This is another set I absolutely love. The fit is slim and so cute. With the higher waist pants the crop doesn't show my stomach. Comes in tons of fun colors and they look great together and as separates! ($45)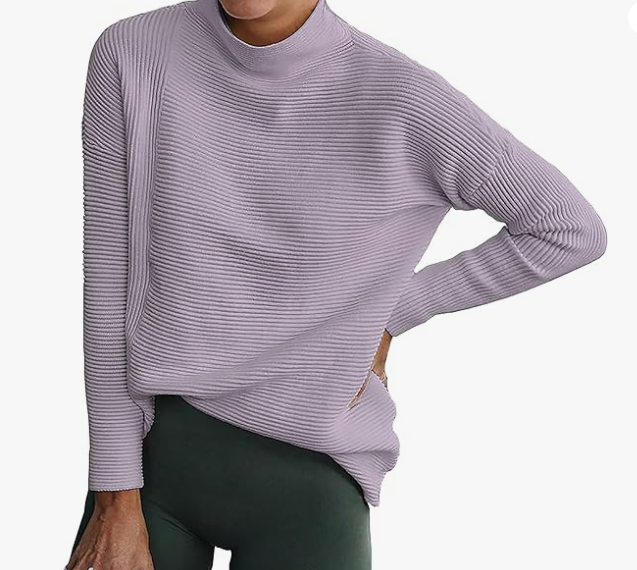 This is a more casual mock turtleneck sweater with a cute texture! It is sturdy, great for every day wear and comes in so many colors! ($41)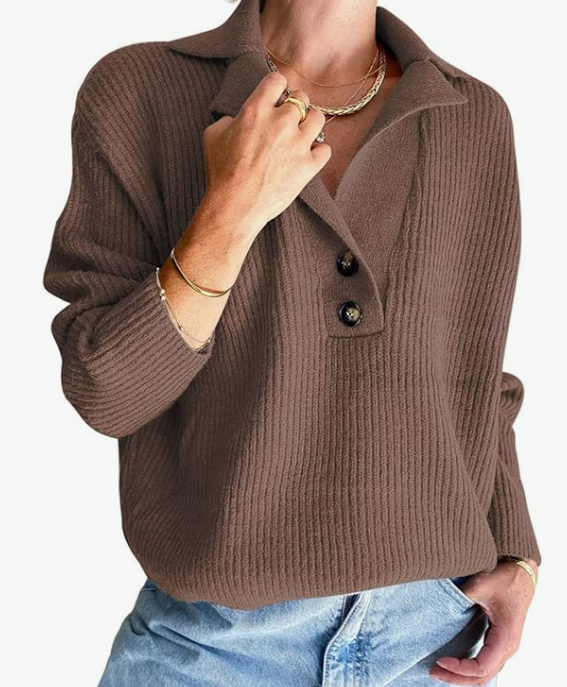 I love mixing up the look of my sweaters with the open collar and buttons. It feels cozy but fresh at the same time. ($42)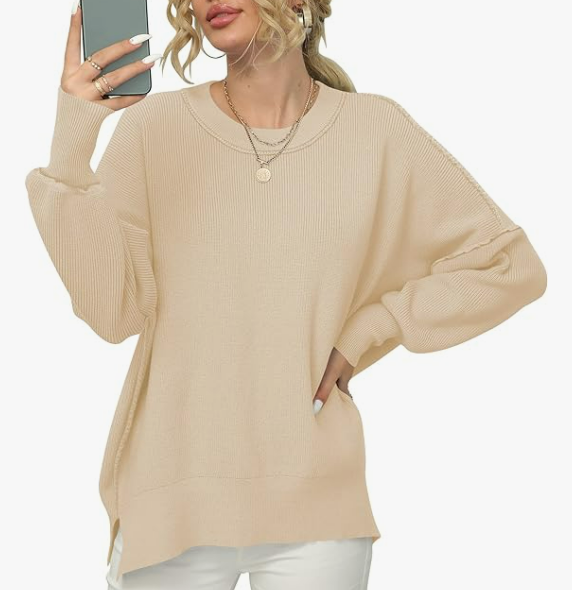 This one is a fun, oversized option with great sleeve detail. Super flattering on everyone but runs BIG. If you love the roomy option, get your regular size. If not, size down and there will still be plenty of room. ($43)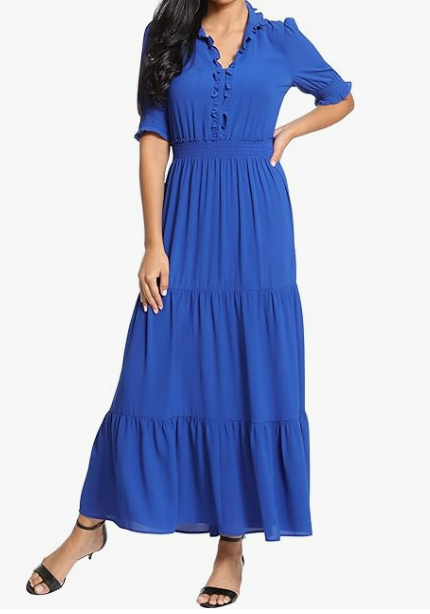 This dress is so flattering and the color is beautiful! Such a great option for dressy occasions. ($75)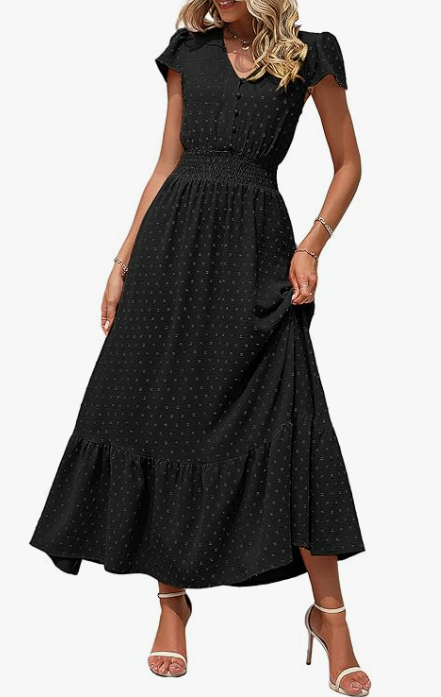 Another beautiful amazon dress I love! Comes in so many colors and is affordable! ($46)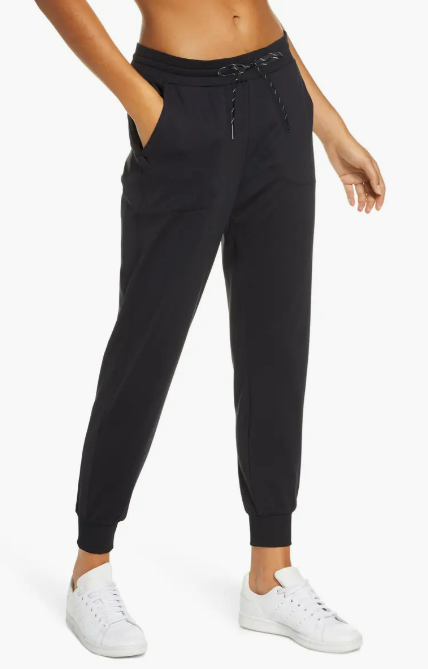 These joggers are so comfy, fit so well and are the perfect weight so you can wear them any season! ($50-$65)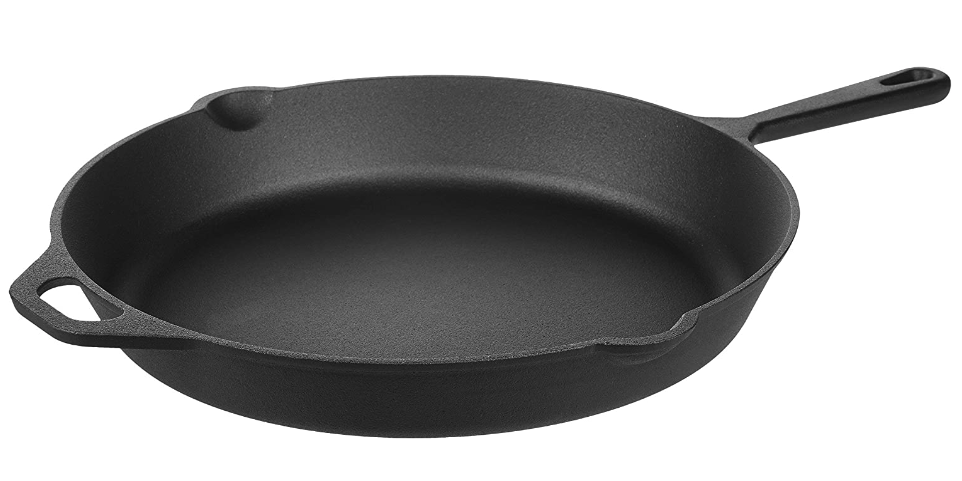 A cast iron skillet it a great addition for every home chef. ($45)
With more time in our homes, cleaning seems to have take front and center again! This handheld steamer is a great price and perfect for all those hard to reach and clean areas! Works great in your home, car or just about anywhere! ($45)
I absolutely LOVE this sweater. It comes in every color and is warm, soft, flattering and such great quality. You can wear it long or tucked in. Runs big, so I would size down! ($42) I've got more great sweaters listed on this post.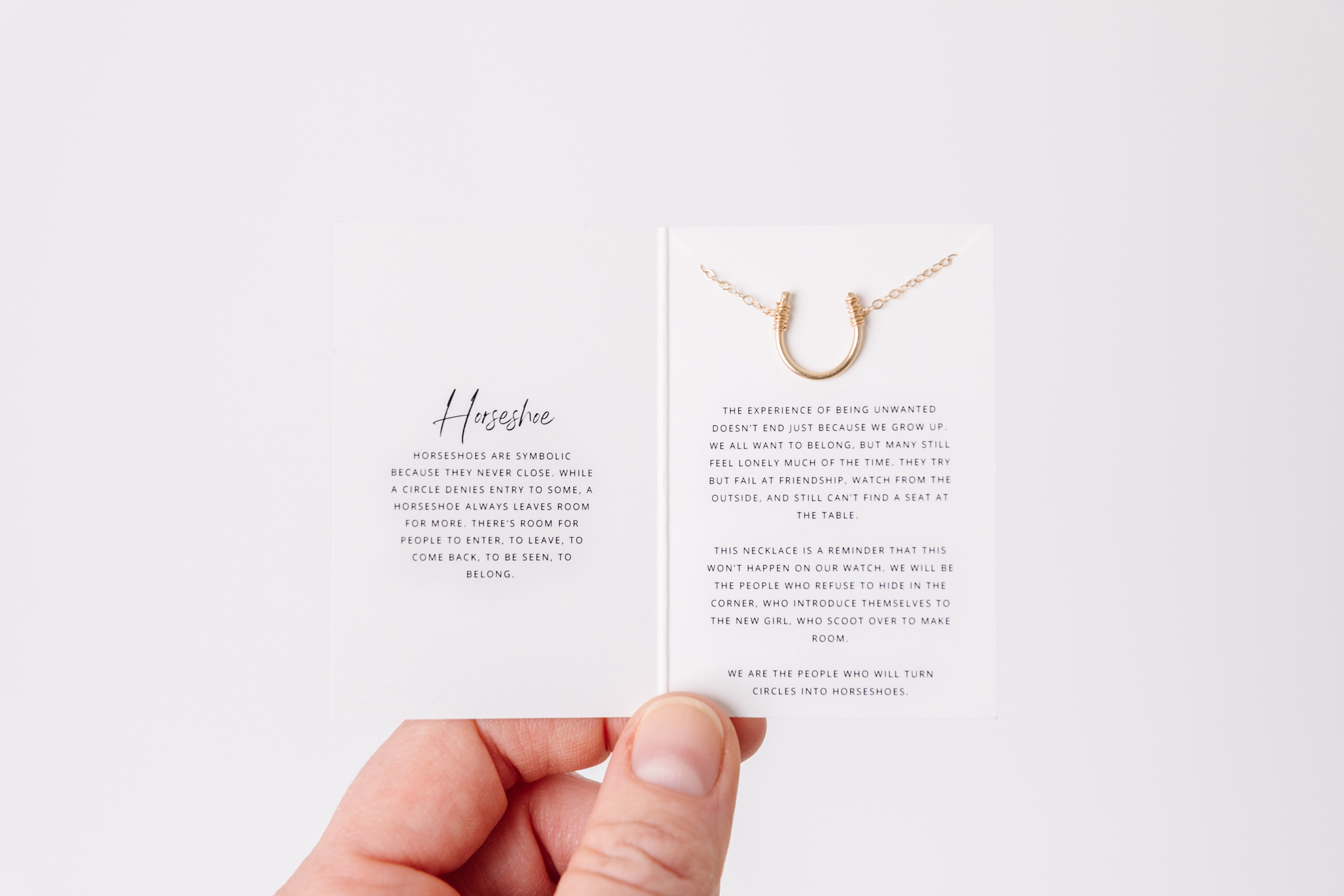 This horseshoe necklace contains the most beautiful symbolism and reminds us to open our circles and create horseshoes so everyone has a place to belong. It is 14K gold filled and makes for the most meaningful gift! ($44) Use code BROOKE for 16% off.
This necklace has been on my list forever and so many of you have bought it for yourself or as a gift for a wife, daughter or friend and the reaction is always the same…perfect, simple, great quality, goes with everything and works for everyone! If you are looking for a great piece of jewelry that everyone will love, this initial necklace is it! ($44)
I have been wearing this robe for the past 4 years and I absolutely LOVE it. If you like your robes more like blankets, this one will be perfect for you! ($40)
If you live in a cold climate this Comfy will be used all winter long! ($50)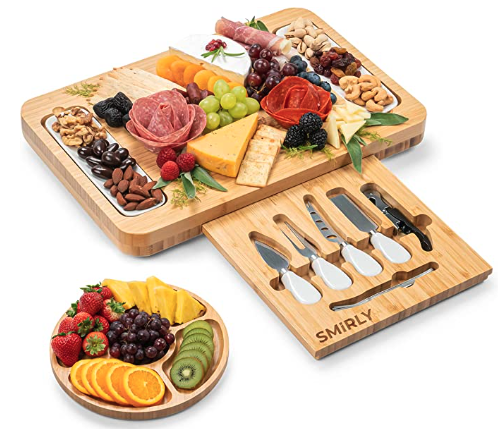 If the person you are gifting to loves to entertain, this makes a fantastic gift! ($53)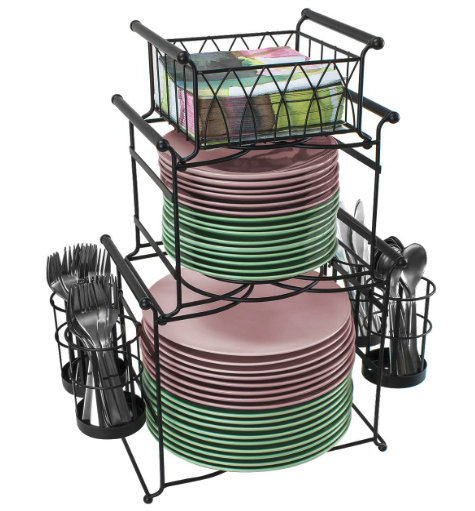 This all-in-one service station keeps dining essentials organized and accessible — Includes (2) center stands for dinner, appetizer, or dessert plates, (4) side flatware compartments, and (1) top napkin basket. Perfect for the woman who is always hosting. ($50)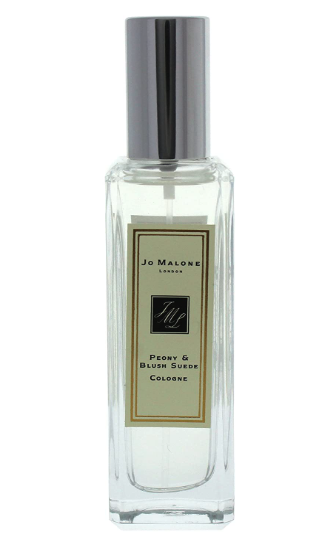 One of my favorite scents! You can try it in this travel size. ($85)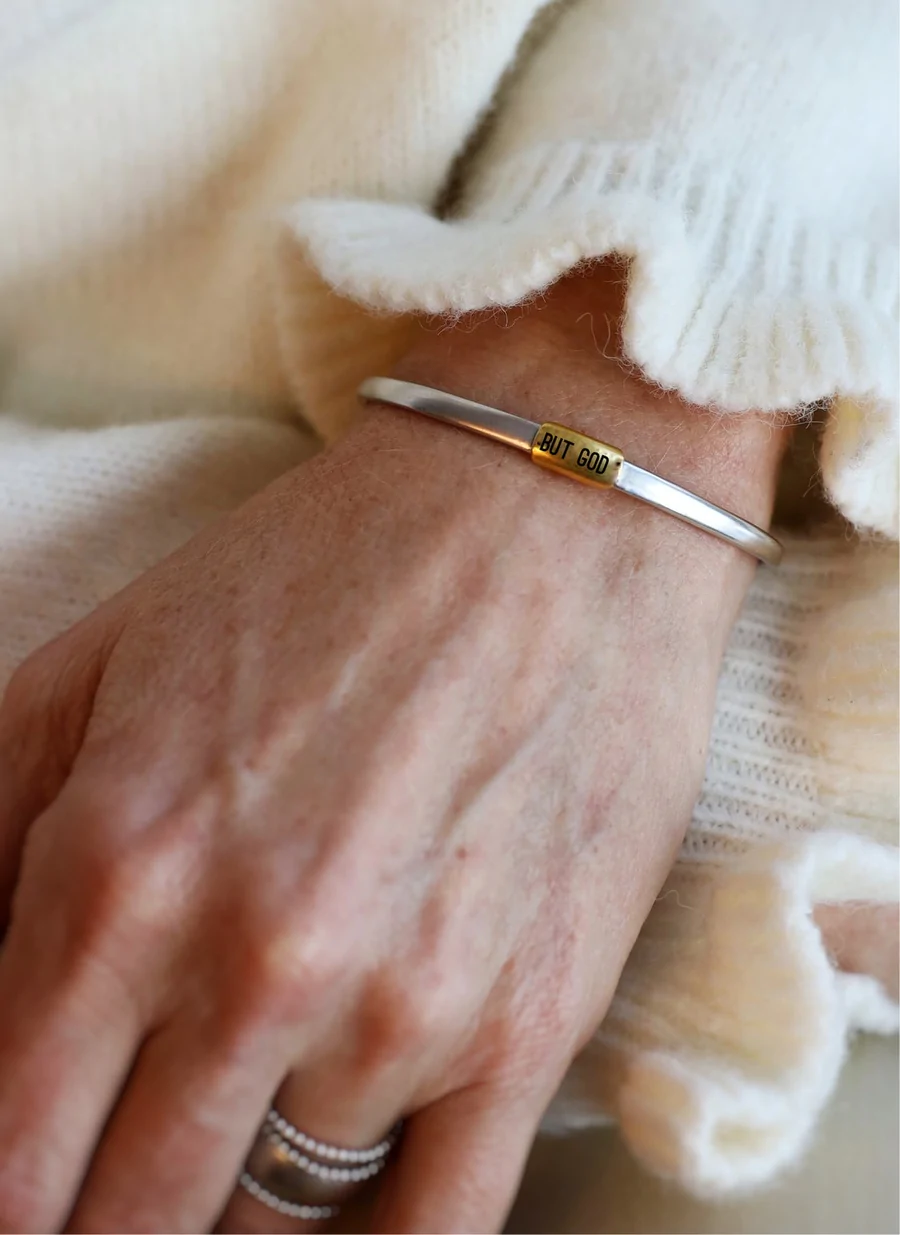 This is one of my favorite bracelets. It is a cuff that is so comfortable it molds to your wrist, and the message is just beautiful. I have quite a few pieces from Honey + Ice and the quality and thought behind each piece is impeccable. Such special pieces for any woman! ($64)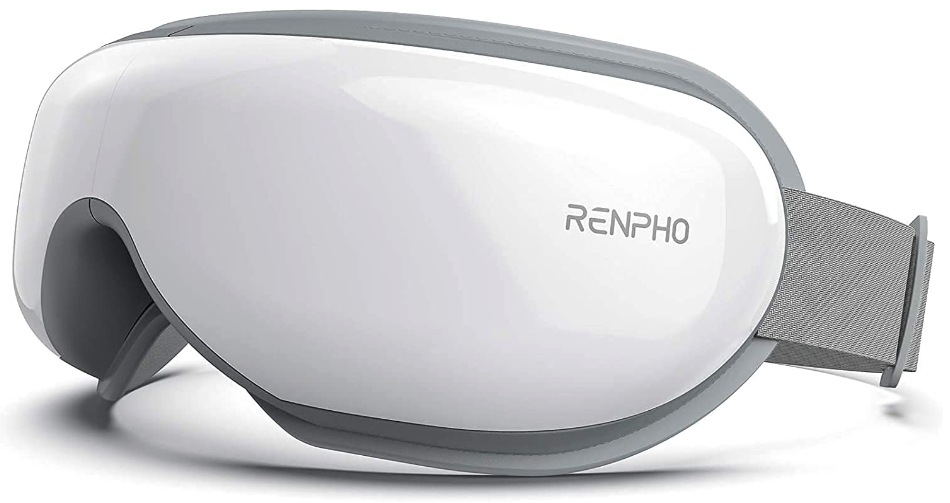 This eye massager with built-in heating pads is such a great gift for anyone with tired eyes!  ($70)
I have this coat and love it! Cute and warm! ($60+)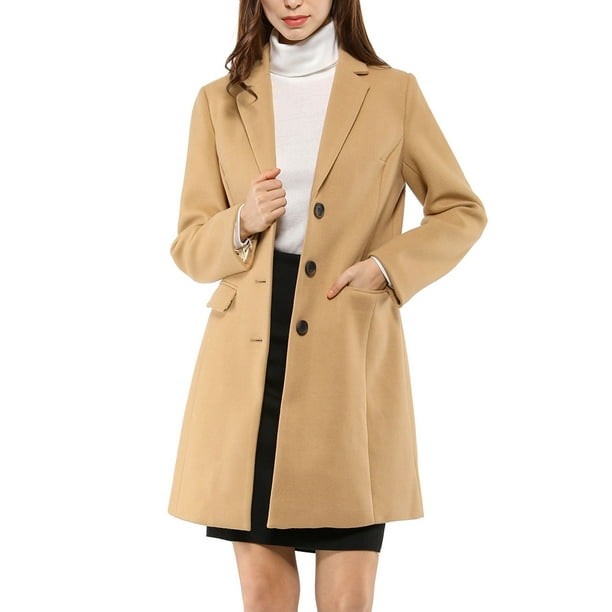 This coat is darling and comes in every color you would hope for and more. The perfect winter closet staple! I wear mine all the time! ($76+)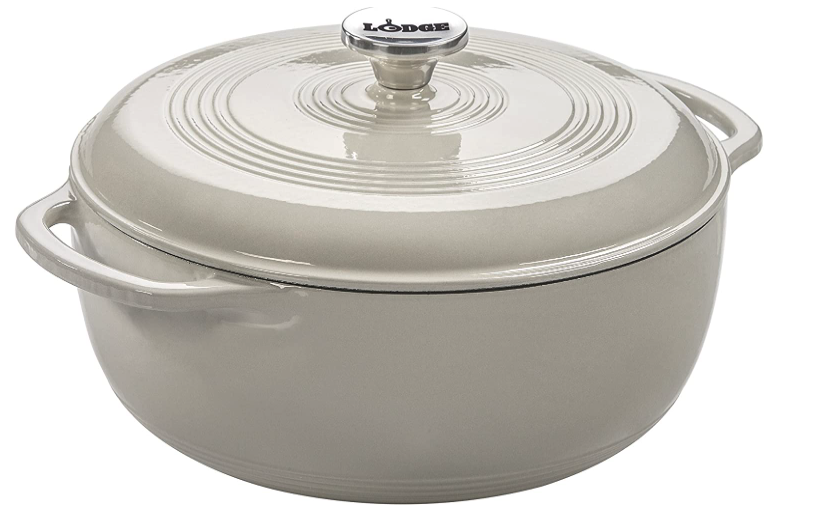 If you love making bread or need a really reliable piece of cookware this is it!  ($80)
If you have a woman in your life who is a minimalist, she will love the Bandolier. It allows you to have your phone out and accessible, but also be able to be hands free. There is also space for a few cards in a snap pocket…perfect for a day of travel. They also offer an add on pouch if you need to keep a few other items with you. Make sure you order the correct size for your phone…they are very specific. ($98)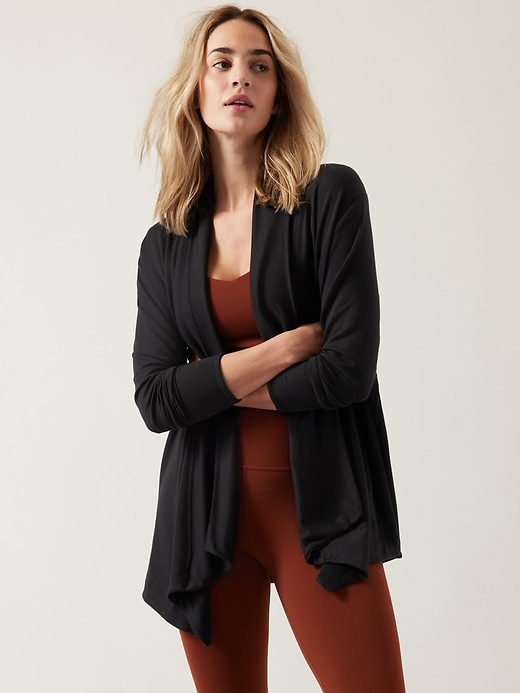 I don't splurge on much, but this wrap is worth the money. It is light but warm, fits great, and is so soft. If you have a woman that is hard to gift to, She will love this addition to her closet. Comes in lots of fun colors. It's roomy but runs true to size. ($89)
The Best Gifts and Stocking Stuffers for Women:
Over $100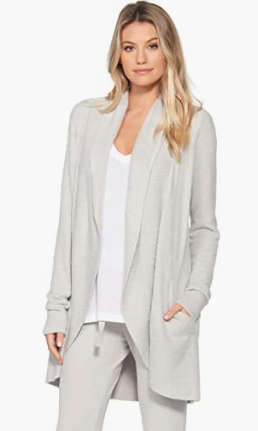 I don't have this one, but those who do seem to really love it. This cardi features open front design with two inset pockets and a cozy ribbed shawl collar. It is machine washable. It comes in four colors: Black, Pewter, Sand, and Silver. ($116)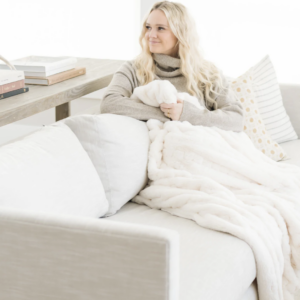 This is a favorite blanket in our house. The XL size can cover a queen bed and is perfect to snuggle in. You can have it embroidered for a personal touch. ($130+)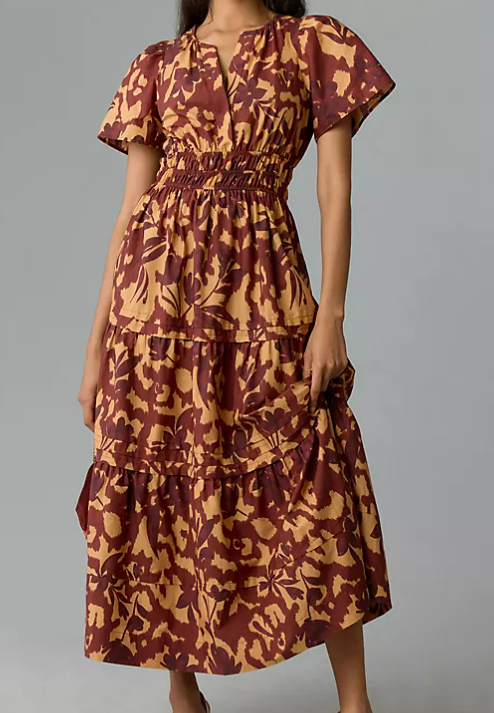 A little pricy, but this dress certainly lives up to the hype! It looks good on everyone is so fun and unique! ($168)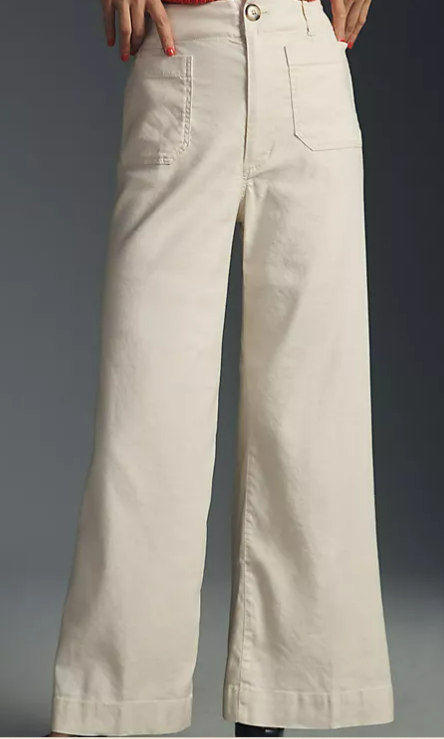 These pants are a splurge, but they are so worth the price! Comfy, lightweight  and versatile these pants go with everything! ($130) Here is a cheaper version of these high waisted pants.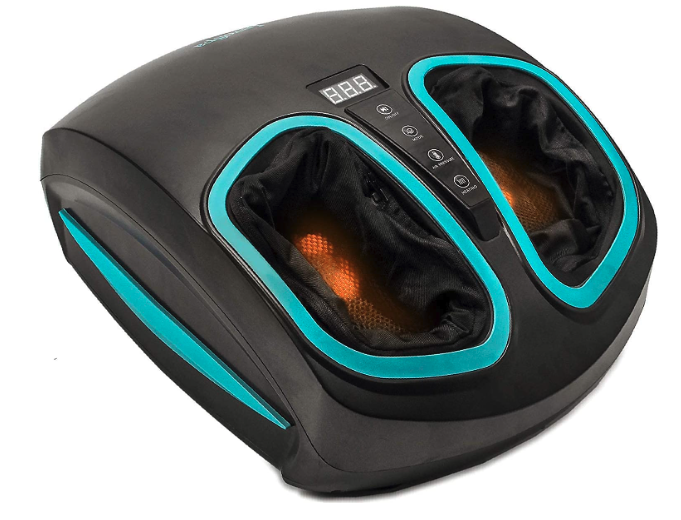 Whether you just want an easy relaxing leg massage, or a deep tissue shiatsu kneading massage – you can easily adjust the intensity of the message and choose between 3 different pressure levels! An awesome gift for a woman who is always on her feet. ($100)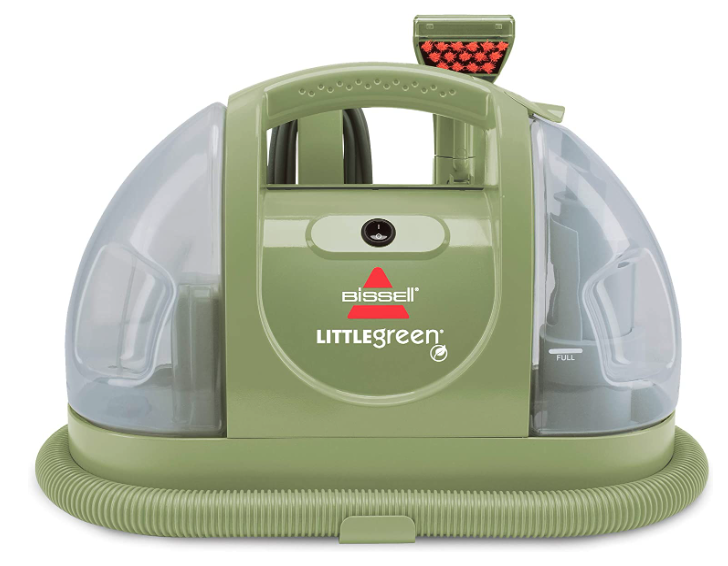 This is an awesome cleaner for the money! It tackles tough spots and stains with strong spray and powerful suction. ($117)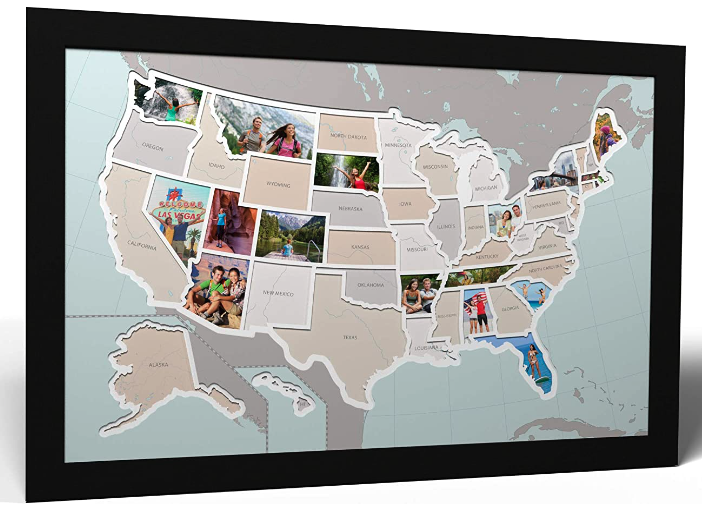 This would be so fun for a traveler!  Add your own photos to each of the 50 US states to capture a lifetime of memories and create a one-of-a-kind map showing where you've been or where you're going. ($140)
Digital Frames have upped their game! You can now share photos via email or an app and they go directly to the frame. A great way to stay in touch with the people you love, especially those who are far away! ($160)
I know it doesn't feel all that jolly but sometimes practical gifts are the best! This bucket holds one month of food storage and a little peace of mind after our crazy few years! ($120)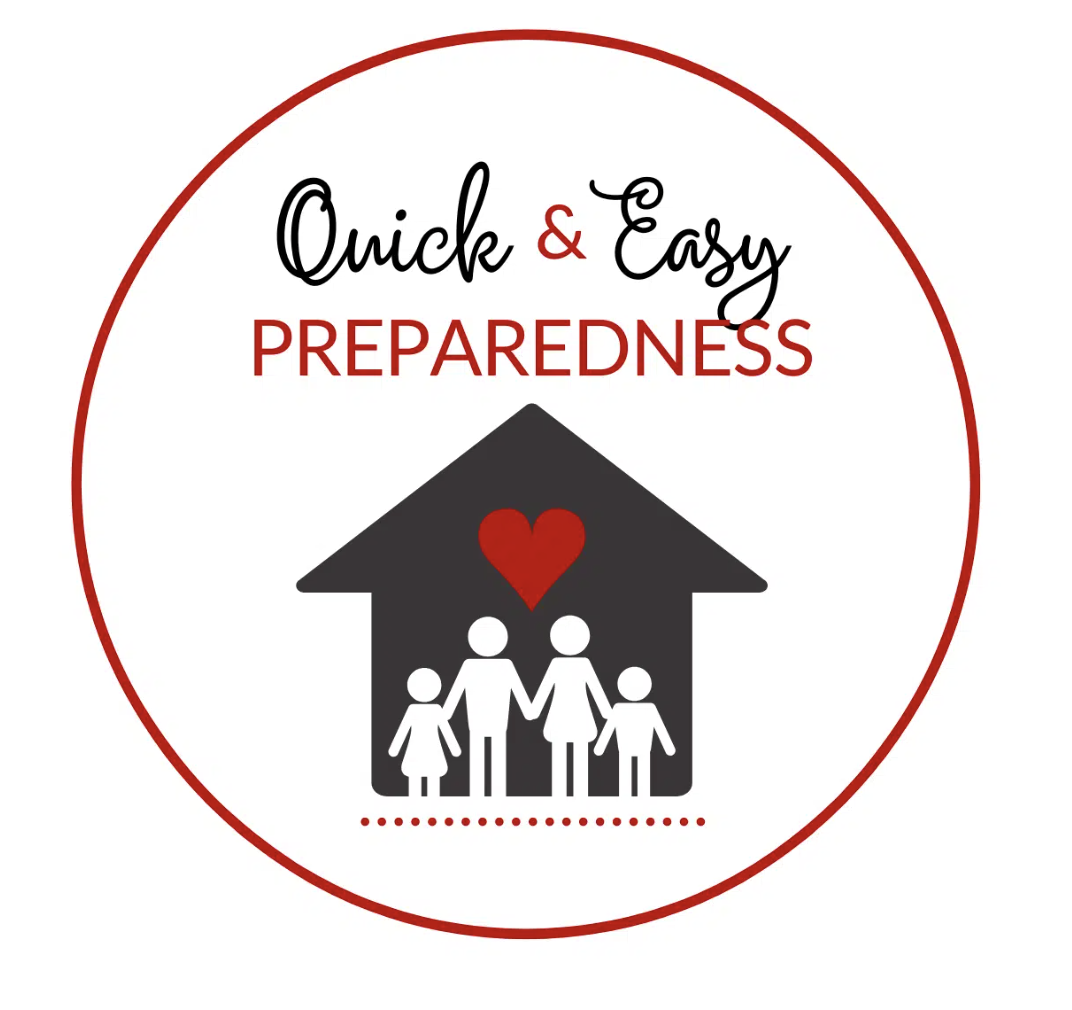 This is a program designed to help you complete your 72 hour kits. A great motivation to get these things done. If you are wanting to get all your critical information in order you can find a program for that HERE. If you would like to grow your food storage over the year HERE is a program for that. ($52+)
This is a splurge, but it is SO worth it. It dries my hair in just a few minutes and I have had way less breakage since using the T3. It has been well worth the cost and saved me hours of time!! There is almost always a sale going on on the website or if you enter your email, you get 15% off! ($160)
It's hard to find someone who doesn't love their Dyson Cordless Vacuum. A great gift for women who love things clean! ($379)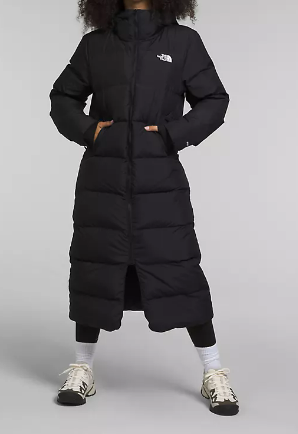 If you have a woman in your life who is always cold and you live somewhere that won't be warming up for awhile, this coat is a serious but good investment. ($350)
The Best Gifts and Stocking Stuffers for Women:
Crazy Splurge
If you have a lot of money to burn and you have a woman in your life that values aesthetic, this framed piece of art that is also a smart TV is just about the coolest. What an awesome invention! ($2789)
Leave a Comment
All right friends, what am I missing? I hope this list helps you round out your Christmas shopping and gives you some great ideas for gifting! What are your favorite stocking stuffers for women?
*I am an Amazon Affiliate and get paid a small commission when you purchase these items through my links, but please know that I NEVER recommend anything we haven't or wouldn't love. I really appreciate you supporting my work, time and writing through your purchases.*