Well, you guys begged for a teen girl guide, and since I don't have any experience with girls, I reached out to our fabulous community and you guys totally came through. There is something for every type of teen girl on this list and great ideas at every price point!
If you don't find something to love, check out the other lists HERE! So many great ideas. And if we are missing something, please let us know!
New for 2022
This makes for a great friend gift for stocking stuffer. Easy to throw in your purse for clear views and true color details. ($10)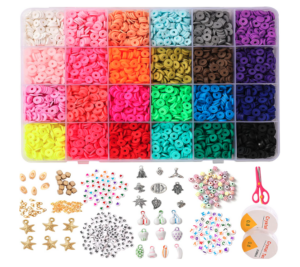 Such a great, inexpensive option for your teen who loves to create! Endless options with these beads and supplies for such a great price. Makes an awesome friend gift too!  ($12)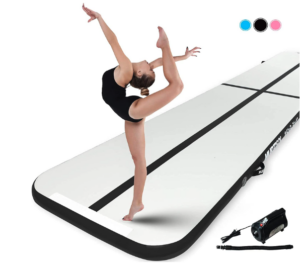 This mat is SO incredible for any budding gymnast. It also works great for karate or yoga training and can even be used in the water. Families have logged SO many hours on this one. ($200)
If you have a daughter that has a hard time keeping track of important things, this will make her life (and yours!) so much easier!  ($29)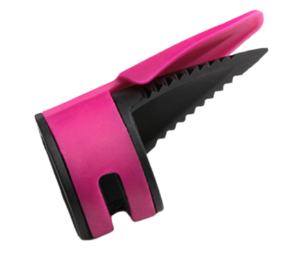 If you have a daughter that needs a little extra security or protection, this ring is awesome for self-defense and peace of mind. Comes in 2 sizes and is adjustable. Great for a practical stocking stuffer.  ($15)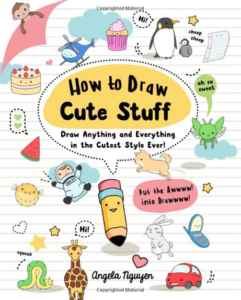 Draw anything and everything—people, animals, and things—and make it CUTE. Budding artists just have to pick up their pencils, pens, crayons, or gel markers and follow these step-by-step how-to sequences. ($9)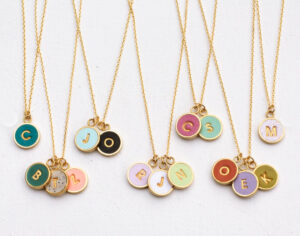 These necklaces are darling and so much fun. They are handmade and personalized, so you can choose the color and initial that is right for your daughter! ($30+)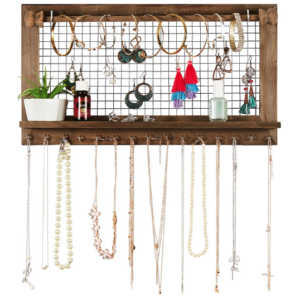 This is an awesome gift for your jewelry loving girl! Keep everything visible and organized.  ($44)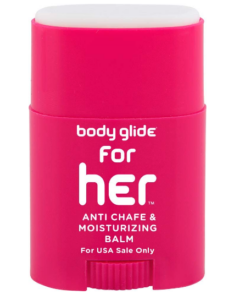 Apply before you put on clothes, on inner thighs, around (sports) bra, wherever skin is sensitive to rubbing. Great for long sports games and activities for your active girl. Perfect stocking stuffer! ($10)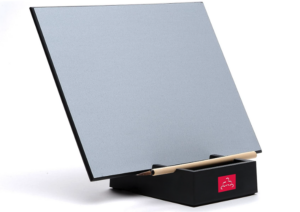 The Budda Board is inspired by the Zen idea of living in the moment. This water board painting set uses only water and our classic drawing board as you create beautiful works of art, that fade away, as it dries. Using a Buddha Board kit will help you achieve mindfulness. ($38)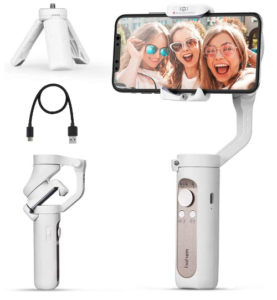 For the girl who loves to create videos on her phone, this is an awesome accessory. With just one click, your phone will automatically rotate or zoom to create movie-like cinematic footages. No matter what scenario you are in, every shot you take will be an effortless masterpiece. ($79)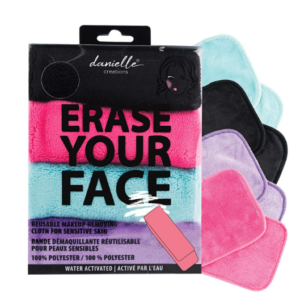 Effortlessly removes makeup, dirt and oil with just warm water. No additional makeup remover required! So great for every teen girl. ($10)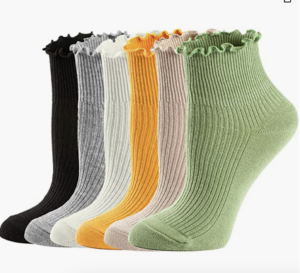 Fashionable lace socks with lace trim that can be worn pulled up or folded over. Adds a little cuteness to every outfit.  ($16)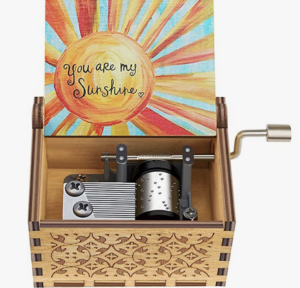 This throw back is an inexpensive fun surprise for the girl who loves meaningful trinkets. Beautifully-carved with a clear melody.  ($10)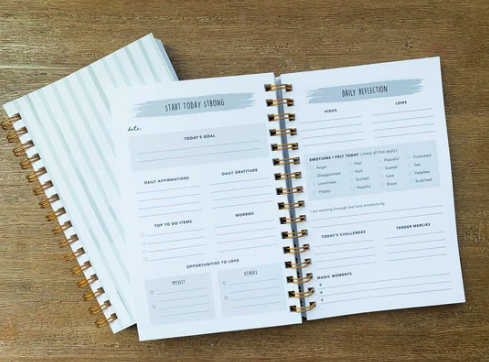 Journaling is such a great way to increase mindfulness and a great way to be creative and capture the good in life. This one is made specifically for teens with prompts and pages to free write! ($22)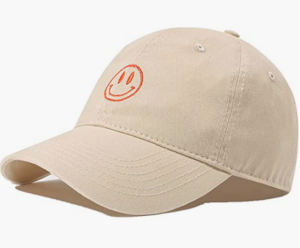 This fun hat is great for any occasion! ($18)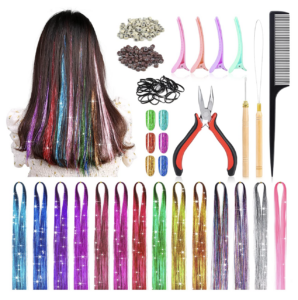 This is such a fun way to add some sparkle to your hair! It is so easy to do with so many youtube how-to videos. A fun way to be creative with your hair. ($14)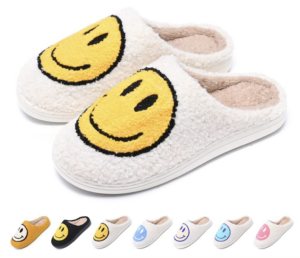 Easy to slip on and off and the cozy plush keeps your feet warm and breathable without the toes sweating.  A fun gift for any teen girl. ($13)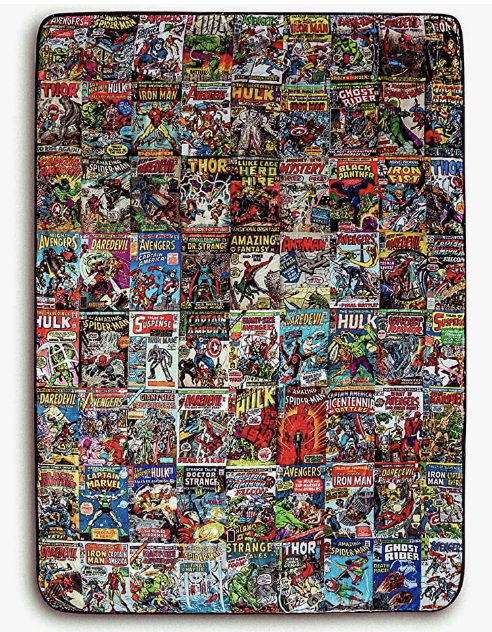 If you have a Marvel fan, she will go crazy for this snuggly blanket!  ($58)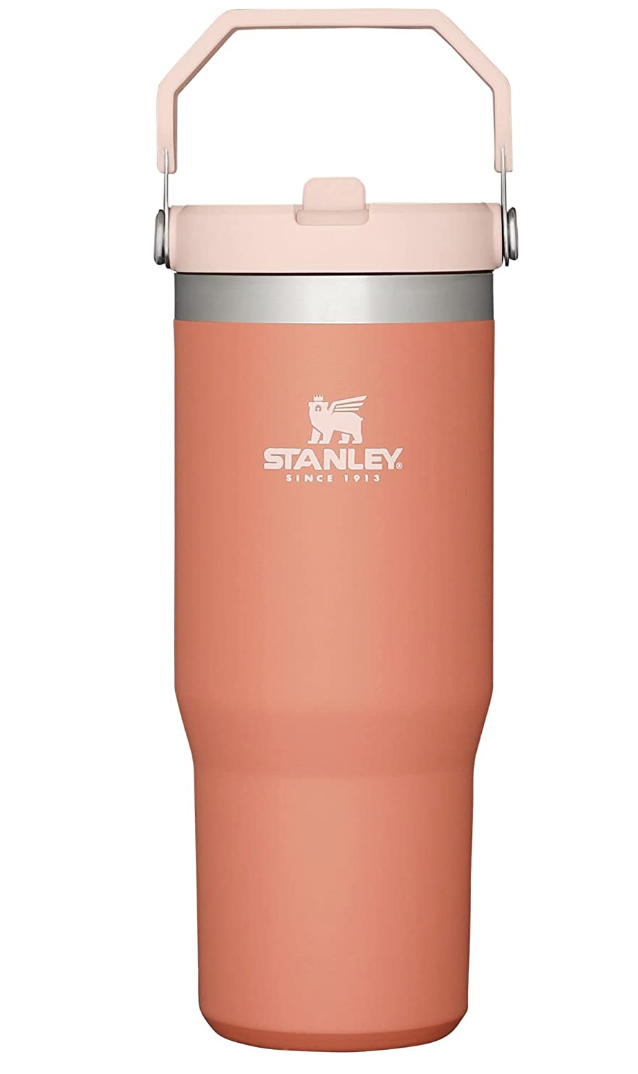 Our favorite tumbler! It keeps water cold for such a long time, doesn't leak and can really take a beating! Comes in so many colors too!  ($31)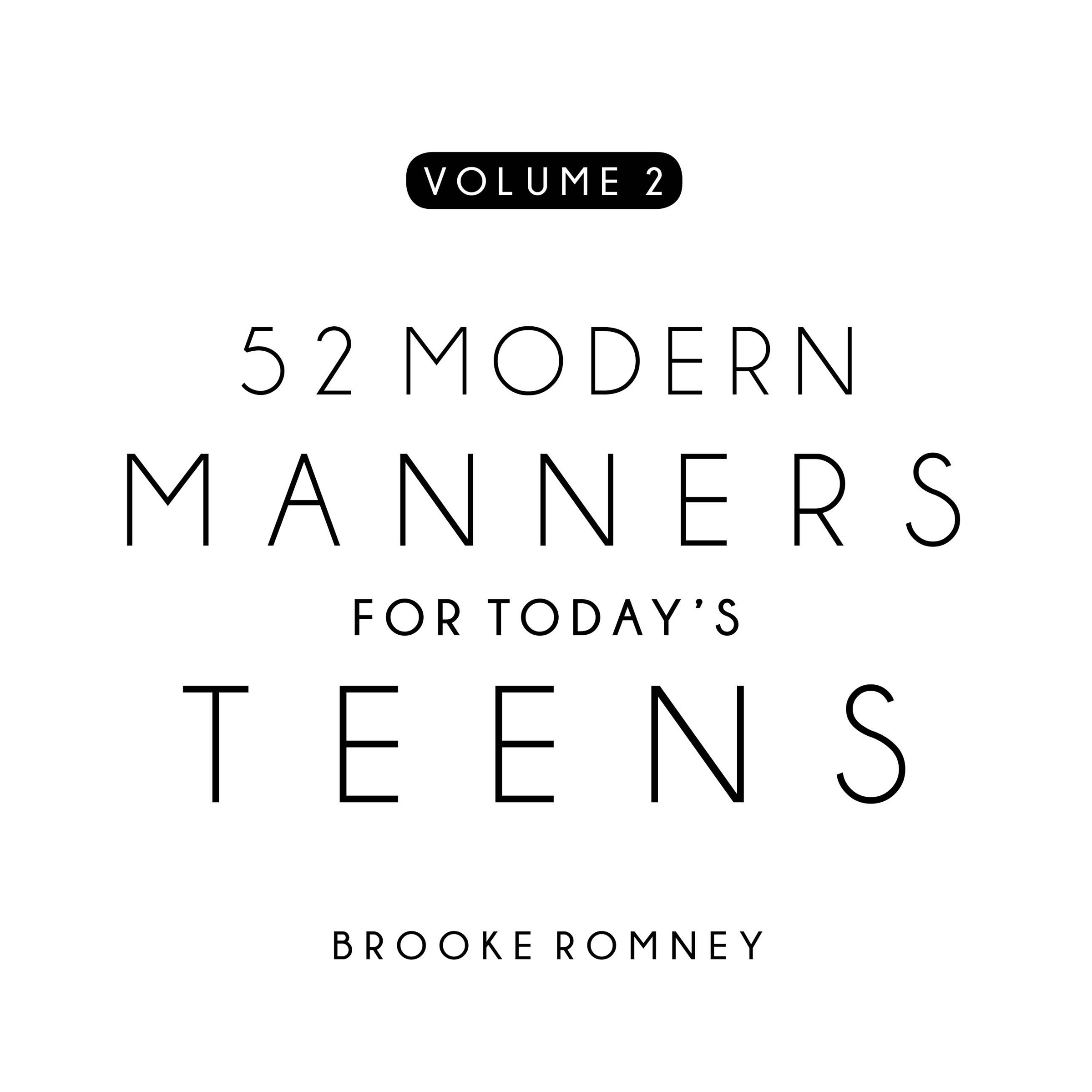 This stand up flip book is a must for EVERY teen. It helps them understand how to navigate this modern world with confidence. It makes social norms clear, helps give them ideas of how to be a better friend, and shares important online tips. It is every family's best investment. There is also a volume 1 if you haven't tackled that one yet! ($21)

There is nothing better than a personalized gift just for you! These are the best and well made. You can do pets, people or anything your teen loves! Get 25% off with my link. ($40+)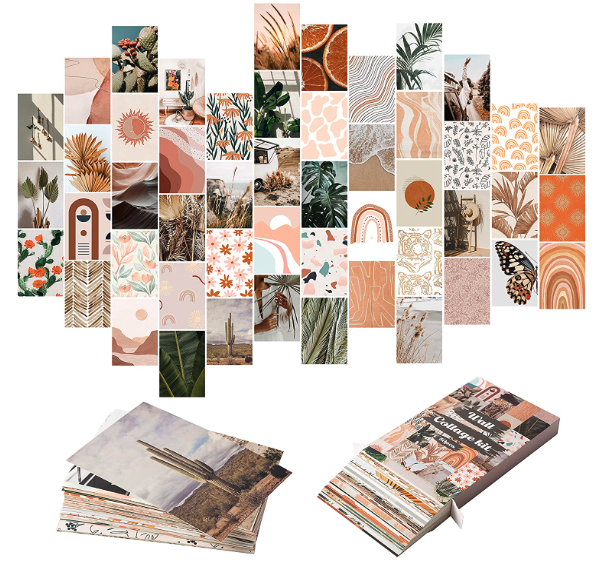 If you know a girl who is excited to decorate her room, these make a great gift! grab some command strips and she can create an awesome collage! ($12)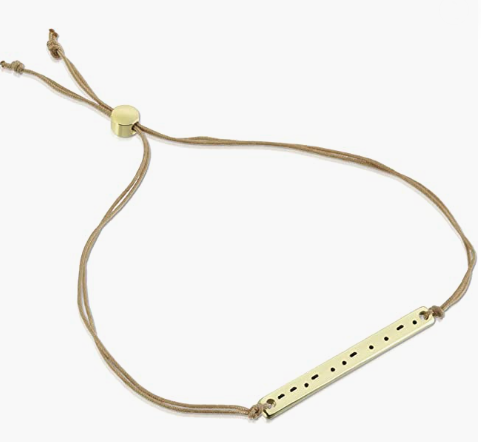 Find the perfect, secret message for your daughter and let her wear this darling bracelet feeling your confidence and love. Darling and fits any wrist!  ($15)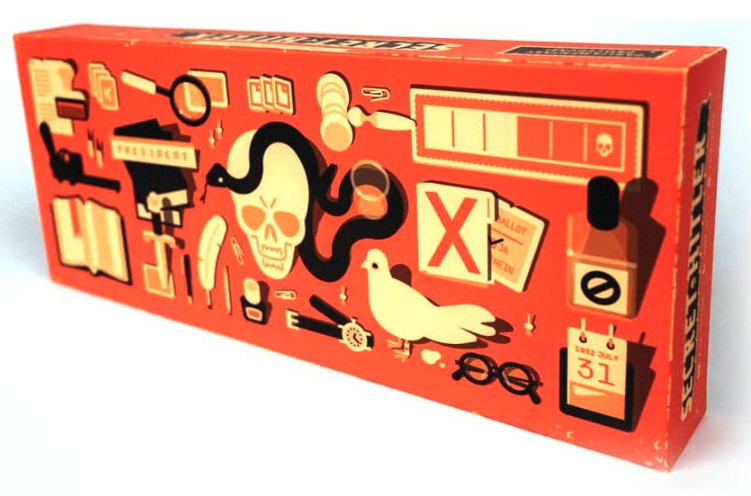 A fast-paced game of deception and betrayal. Beautiful wooden components and solid game boards with foil inlay. It has hidden roles and secret envelopes for five to ten players. A great group game that teens love. So fun! ($40)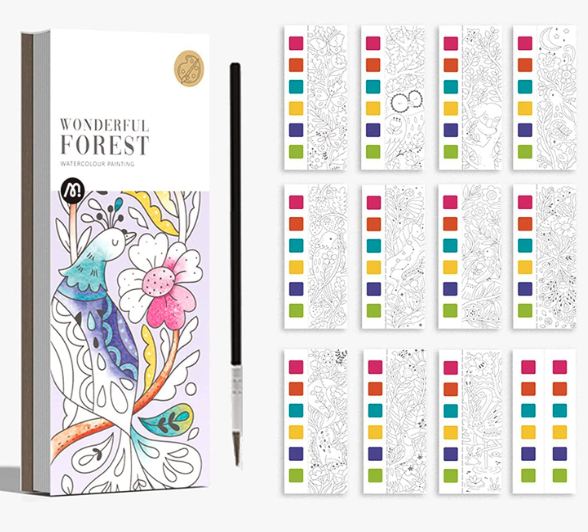 A great stocking stuffer! These DIY watercolors are the perfect primer and very easy to use. Just wet the brush, wet the palette, and paint a picture. Easy to grab for home or to take with you. ($14) You can grab a pack of 5 HERE.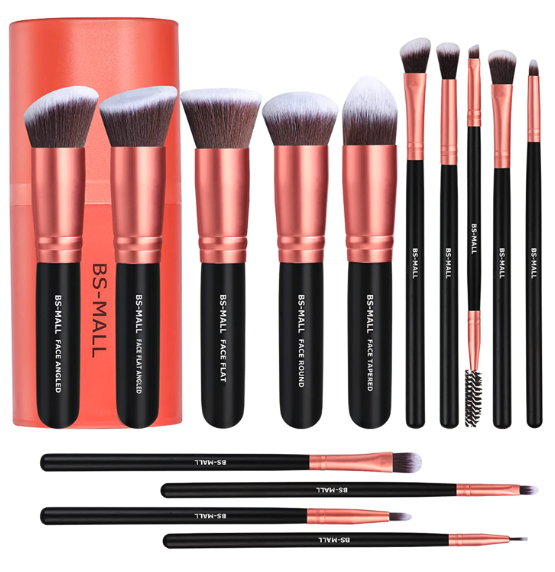 These eye makeup brushes come in a variety of shapes and sizes and are great for a small gift!  ($9)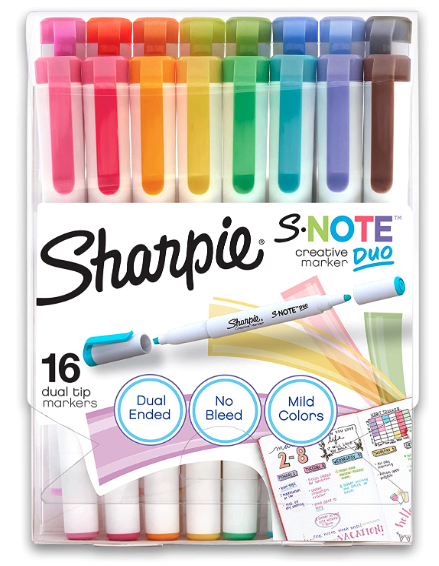 All-in-one creative marker and highlighter. This is a favorite in so many houses! ($18)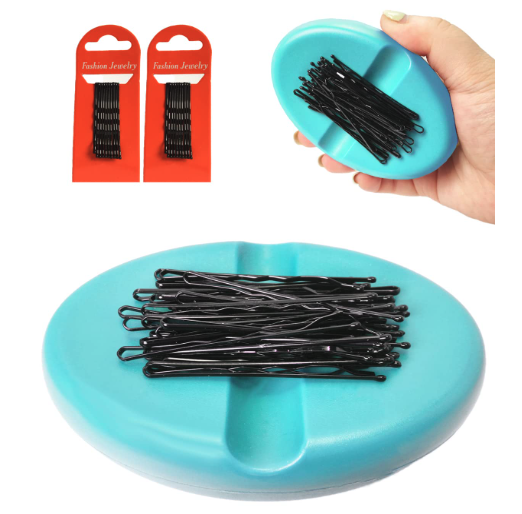 If you have a daughter that loves to do hair, this is a must to keep all your bobby pins in one place. ($10)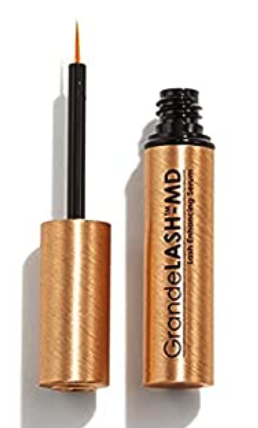 Promotes appearance of longer, thicker eyelashes! A well loved surprise in the stocking! ($36)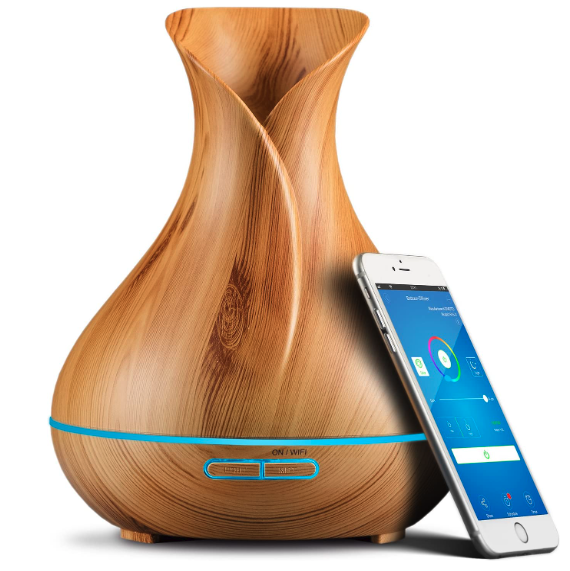 If your daughter wants her room to feel like an oasis, this is awesome. Use it like a normal diffuser or download the companion app to control features like LED color, mist intensity, timer settings, scheduling and more directly from your phone. ($30)
Do you have a driver in your family who likes to keep her car at least smelling clean if not looking clean? This pack of 12 fresheners is a great item to throw in a teenage stocking. ($14)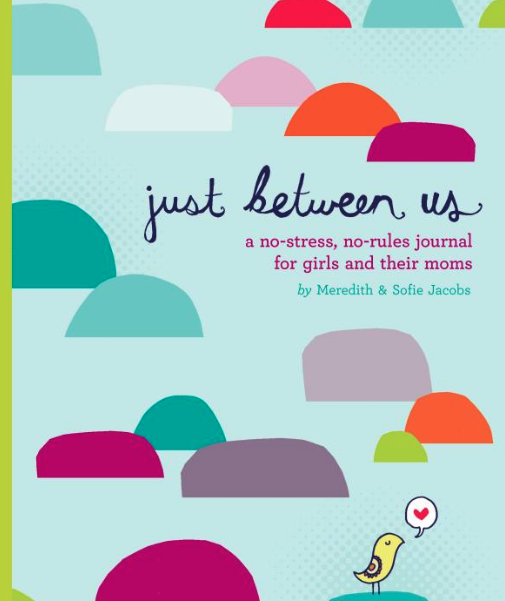 Whether you have a great or "could be better" relationship with your mother or daughter, communication and bonding can be hard. This journal can change that. ($15)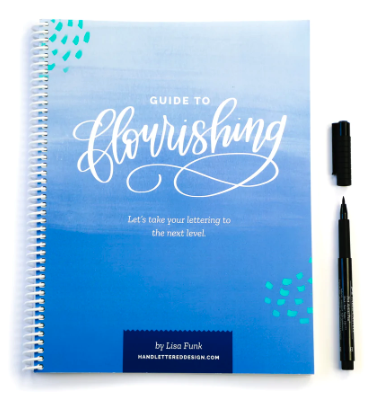 If your daughter loves hand lettering, art, or calligraphy, this is such a great option for her to hone her craft! It also is so great for mindfulness and screen free time. Such a fun surprise.  ($30)

This gives you nearly 3 hours of step-by-step video tutorials,  2 custom Procreate brushes designed specifically for hand lettering, and 16 pages of Procreate lettering guides to trace and practice. Hand lettering is such a fun way to express your artistic talents and develop a really useful skill. ($35)
Electronics and Accessories
Jazz up your apple watch depending on your mood! ($8)
A favorite for many teen girls who love taking and posing for pictures and remembering all the fun moments. ($150)
If you are going to get a speaker, get a good one! Bose never disappoints. ($130)
Such a fun, old school way to enjoy all your favorite music! ($60)
If you love to create videos or stories, this makes it so much easier! ($16)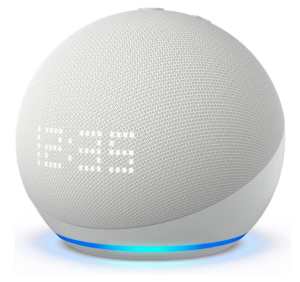 The new Echo Dot comes with a clock and an alarm and has a built in speaker so your teen can play the music she loves, set her own alarm, catch a podcast and call you from home without a cell phone. It is a an absolute winner. ($60)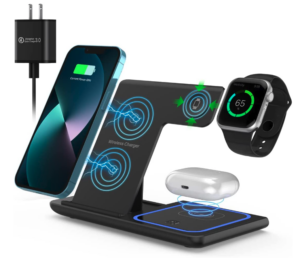 I love this handy charging station. No more looking for cords and places to plug things in. This is perfect for your techy, apple loving girl! ($30)

This is the coolest VR option out there to enjoy games, concerts and so much more. Great as a family gift or for entertaining big groups! ($400)
If you follow me on Instagram, you know how much I love this phone. It is the perfect "first phone" for every tween and teen. It comes with 12 pre loaded apps and you don't have access to the internet or the App Store. It allows kids to communicate with parents and friends, keep their own schedule, set reminders, download music and a few other great things but keeps them safe from the all junk that comes with a smart phone. It has been such a blessing our our lives. The cost is $125 but you can get 30% off with the code BROOKE.. The contract is month to month and only $25. You will love it!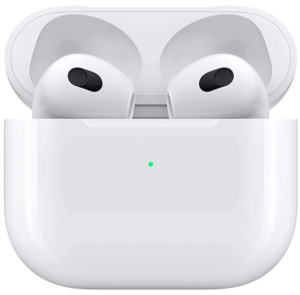 These top just about every boys' Christmas list. They are a little pricey but will be well loved and well used. ($160) If you don't have quite that much to spend, we have loved the $50, less sleek option HERE.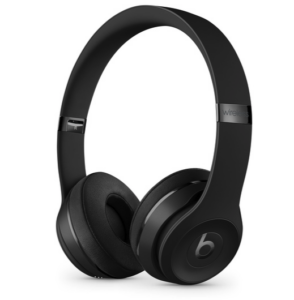 With up to 40 hours of battery life, Beats Solo3 Wireless is your perfect everyday headphone. With Fast Fuel, a 5-minute charge gives you 3 hours of playback. So comfortable with amazing sound. ($200)
Beauty and Comfort

Inexpensive, meaningful and easy to love! ($13)
Great quality and easy on your hair. A bit of a splurge so a great idea for a Christmas gift.  ($100).
The cool design makes a usually boring gift pretty fun! ($29+)
This skin care line is all the rage and taking care of your skin is a healthy habit to get into! ($50)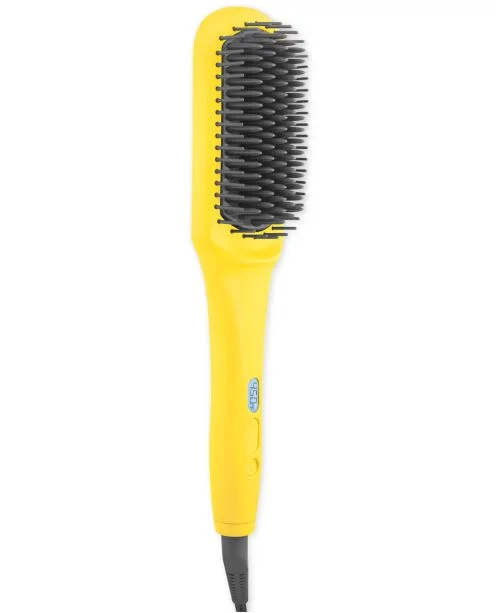 This is spendy for a hair tool, but it works well without damaging your hair and cuts blow dry and straightening time down big time! ($150)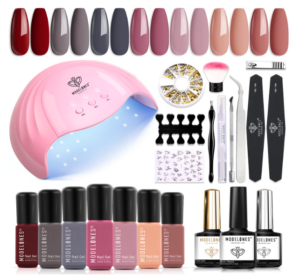 Gel Nail Polish Kit with UV Light
If your daughter loves to do her own nails or the nails of others, this would make an awesome gift! ($40)
It's nice to keep all your accessories organized and easy to reach. This system is perfect! ($20)
I love everything from Hey June because it is stylish, simple and great quality without breaking the bank. I am sure you can find something the girls in your family would love from studs to necklaces to unique bracelets with a lot of silver, gold, and fun, meaningful items. Get 16% off with the code BROOKE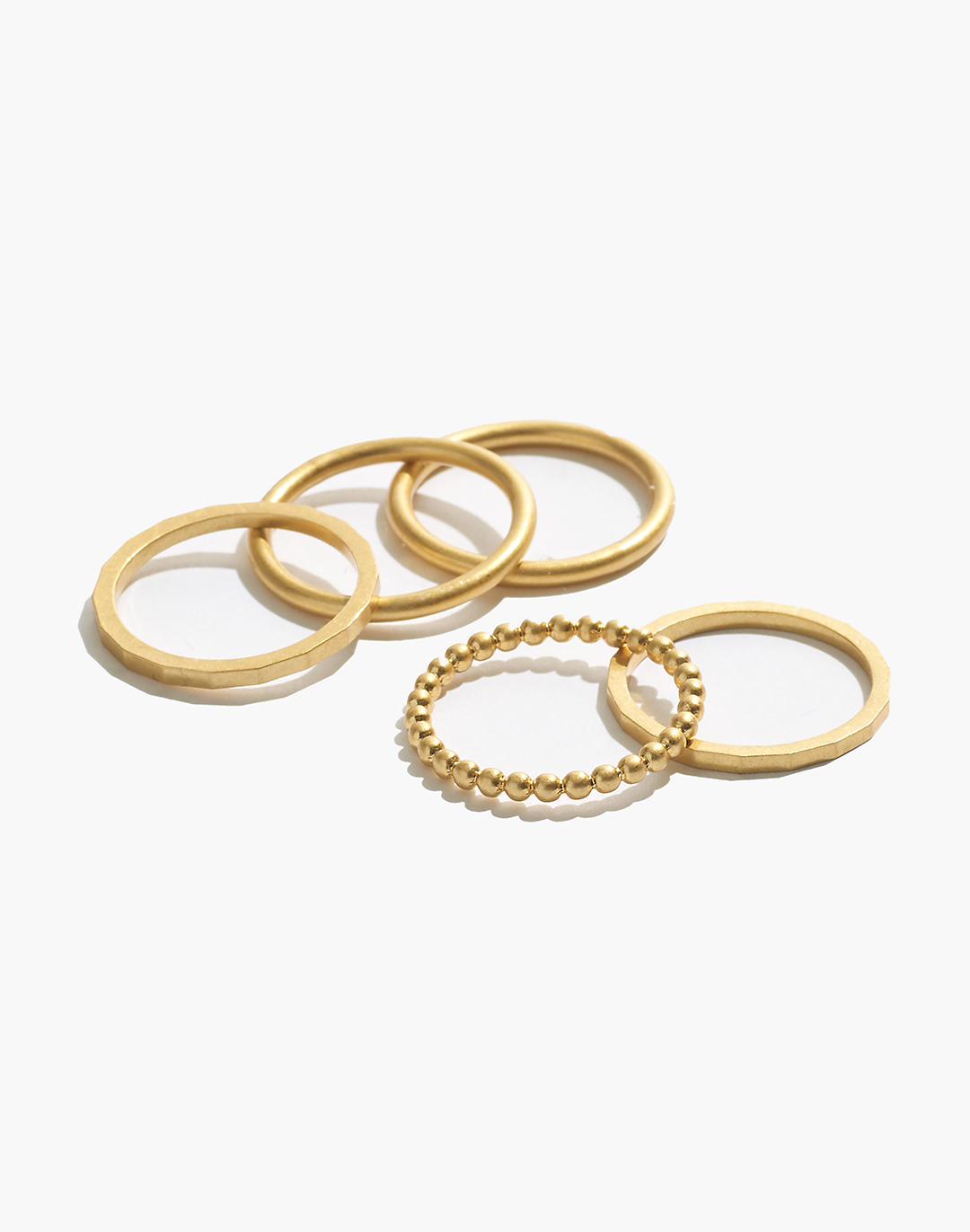 The Jewelry from Madewell is right on point with girls today. They are especially loving all the fun rings and earrings but pretty much anything from Madewell is a win! ($15+)
If you live in a cold climate this Comfy will be used all winter long! ($50)
These hair claws are back in style! ($9)
These are the best and cutest bandaids ever. Perfect for a stocking! ($7)
Add a little spa feel to every shower with this cool shampoo brush! ($8)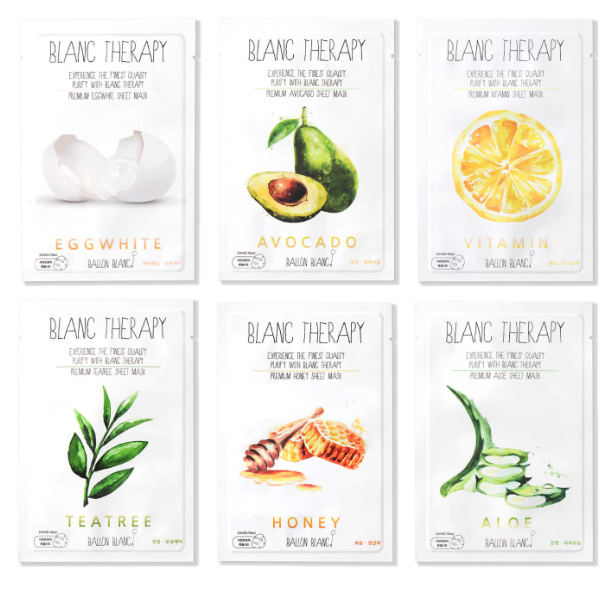 A fun little way to indulge! ($8)
These are my favorite because they don't break your hair or pull too tight! ($8)
Teen girls swear by these! ($12)
Super useful for girls with long hair who want to cut down their drying time! ($10)
These hair finishing sticks are inexpensive and super functional. A perfect Stocking item. ($7)
This is every woman's best friend and perfect for eyebrow shaping or other less than awesome hair growth. The perfect addition to a stocking! ($8)
These are gel nail strips that stay on for a couple of weeks. They aren't fake nails, but they give you that salon quality, polished look on your real nails so you can still do all the activities you love!  ($11)
If you have a girl who loves to soak in a tub, these are a great gift. They also come with so many, you could package them individually for a inexpensive friend gift. ($36)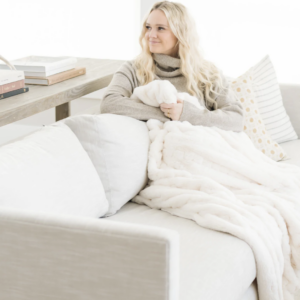 This is a favorite blanket in our house. The XL size can cover a queen bed and is perfect to snuggle in. You can have it embroidered for a personal touch. ($99+)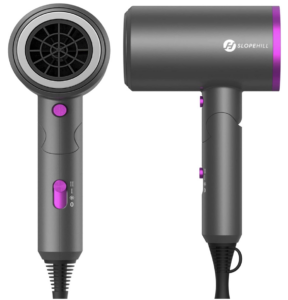 This is such a great travel blowdryer. The handle folds for travel or to store in small spaces. Lots of power! ($36)
Clothes and Shoes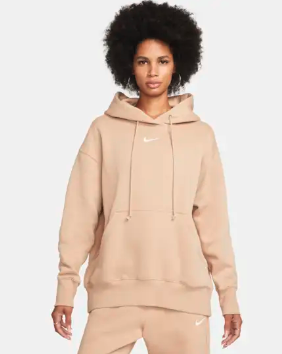 Girls are loving this oversized look and who doesn't love a great sweatshirt? Comes in tons of colors ($60)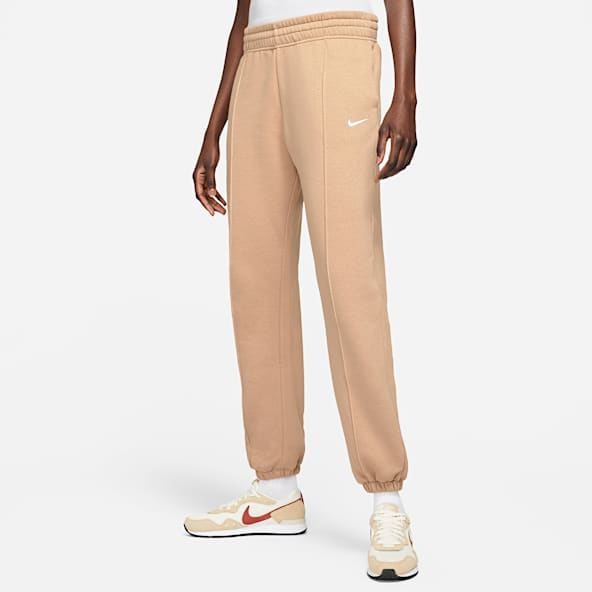 Here are some sweatpants to go with the sweatshirt! ($65)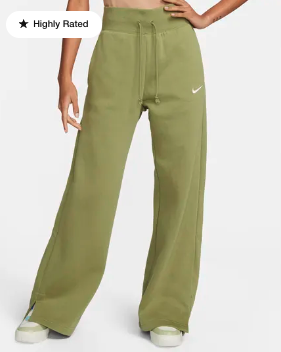 A cute new style of Nike sweats. ($65)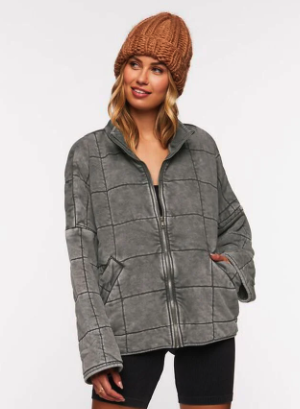 Such a cute jacket at a great price! ($35)
You can complete the Nike look with some Air Force ones! ($110)
This cute trendy sweatshirt is sure to be a hit! Handmade and comes in different colors. Again, oversized is all the rage. ($39)
These are perfect all year round with a pair of toasty socks! Like you are walking on a cloud. ($20)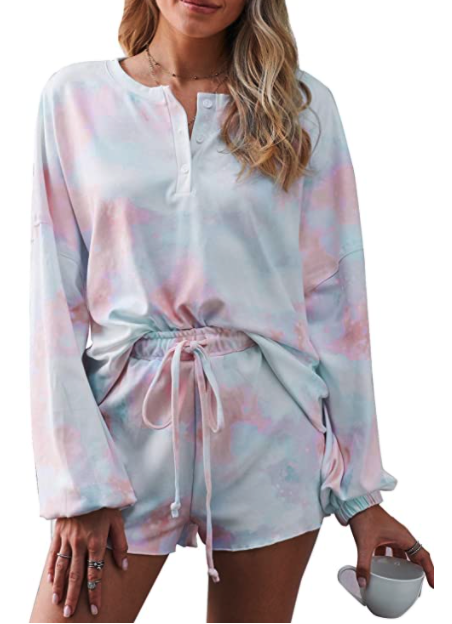 Cute, soft, and comfy, these are the perfect PJs! ($36)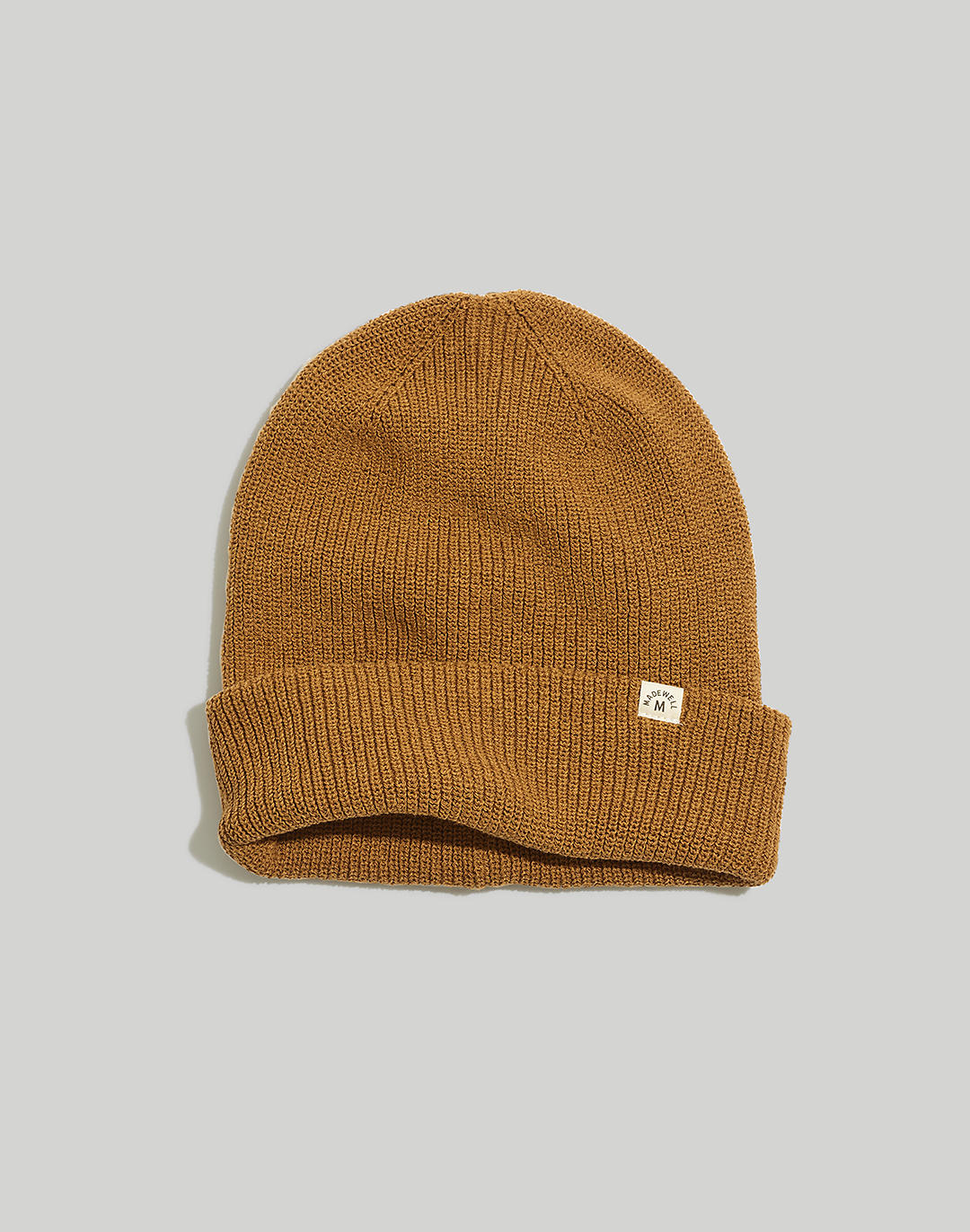 There are lots of beanies out there, but the ones from Madewell seem to be at the top of everyone's list. ($35)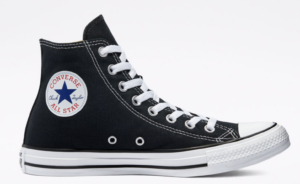 This is a classic shoe that works for everyone. You can't go wrong with these! ($65)
Crafts
If you have a daughter who has a long attention span and loves art, these diamond painting kits are amazing and so inexpensive! The results are incredible. ($11)
An old school hobby with a fun new twist! ($10)
Great pens to have on hand for writing, doodling or drawing! ($12)
The beloved Paint By Sticker posters just got a little more sophisticated with this version that includes all the best travel posters. So great for the gal that has a little wanderlust. The process and outcome with these is amazing! ($12)
Games and Puzzles
Puzzles over Christmas break are always a ton of fun! ($10)
Perfect for the girl who likes to play but engage her mind at the same time! ($28)
Everyone's favorite card game. Moves quickly and requires both luck and strategy. ($17)
Another favorite for card lovers! ($15)
Sports and Outdoors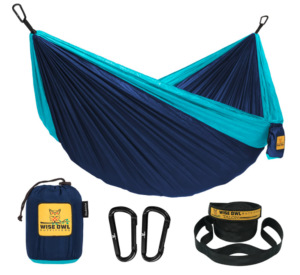 Hammocking is all the rage, and these are easy to use, store, and hang. Hammocks are the perfect gift for an outdoor loving teen (or kid, or dad) and the perfect place to camp, sleep, read and relax. ($25).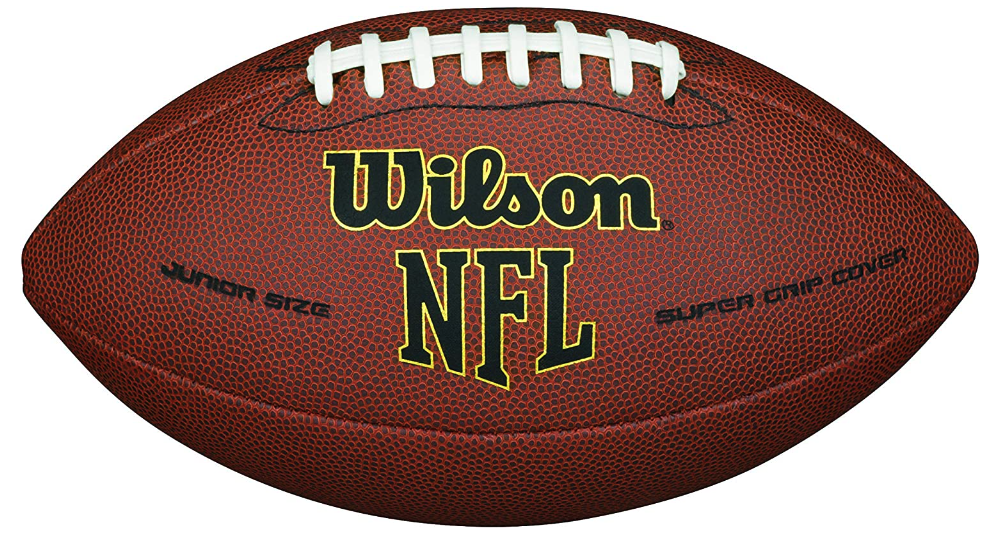 Just the thing to have to play catch at the park or beach. ($19)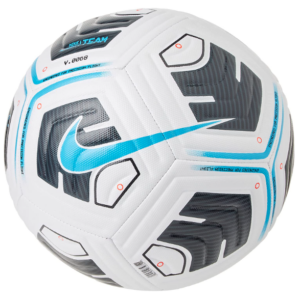 The perfect gift for that soccer-loving teen. ($40+)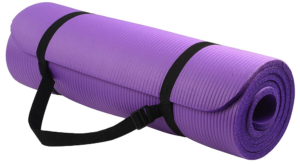 A great mat for the home or gym. Lots of colors to choose from. ($15)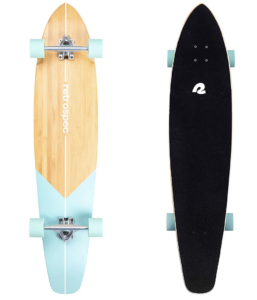 A fun way to get around! Easy to take with you. ($80)
Favorites
This was our family gift last year and it has been SO AWESOME. It holds the charge so well, go nice and fast, and is easy and smooth to ride. We tried another brand that isn't nearly as reliable or easy to use. Well worth the money as it also gave options to my kids to get themselves places when we weren't around! ($300)
Looking to add a little magic to your room? These lights are perfect for any teen girl looking to make her space her own. They come with a remote and plenty of options for specialized fun! ($17)
Salt Lamp are a win in every sense of the word! ($25)
Such a darling way to decorate and make your space your own! ($15)
These are so fun for a girl who wants to add a little inexpensive personality to her room! These 4 x 6 tiles come in all kinds of colors to complete your room! ($17)
Girls love these super cute and simple Thread wallets. Grab the lanyard and chapstick holder too to make it a complete package! ($16)
This is such a cool option if you need an alarm clock! It doubles as an oil diffuser and humidifier and has such a sleek design. What a cool bedside option! ($37) SOLD OUT! Another options HERE.

These are spendy, but so loved and drinking water is a great habit to promote! ($50)
I really love purposeful gifts, so this one isn't glamorous, but it is awesome. An emergency kit for her car that includes jumper cables, first aid, rain jacket, tools, tire gauge, flashlight and more. A great gift for any driver! ($39)
Taking your safety seriously is always a good idea. This personal alarm can give you protection and peace of mind. ($30)
The One Line a Day Journals are great for getting teens to write about their life in a super easy way. This is something they will look back on and love seeing how they grow and change. ($16)
Who doesn't want this cool stressball as part of their life? Perfect stocking stuffer. ($5)
These glasses are functional and also super cute! (4 for $16)
Grab a holder and your favorite scents to make your car always smell fresh and clean! ($4-$12)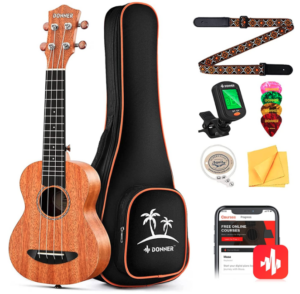 Ukuleles are a great instrument for a budding musician. If you think your child might like to add a little music to her life, this is a great starter option ($69).
Technology keeps making things smaller and easier to use! This microphone uses bluetooth to connect to your computer or smartphone to play your favorite songs then projects your voice while you sing along to them. Such a fun, new toy for the whole family to enjoy. ($25)
Books
If there is one book series every girl loves and has read over and over again, it's this one. If you have a reader, this would make a great gift for those long winter months. ($30)
This book is fun, fast paced and empowering. I think your daughter will love it! ($18)
This is a can't put down kind of book that is deep and sad, but so good! ($13)
A clean romance with great writing and intriguing characters. ($13)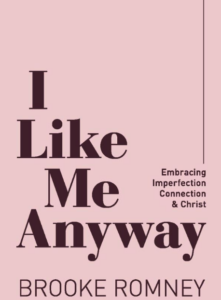 I Like Me Anyway: Embracing Imperfection, Connection & Christ
A great book to uplift any teen girl. ($16)
I may be a bit biased, but I think this is the book that every teenager needs right now! A perfect gift for a teen or the family of a teen. ($21)
Experiences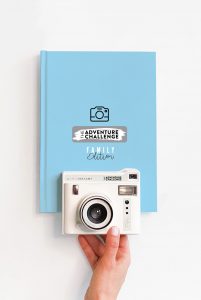 If you are really needing to add variety to your life or just looking for some great, screen free ways your family can bond together, the Adventure Challenge family edition would make an awesome family gift! You scratch off the family challenge, complete it and take a photo to remember the fun you had. So great for a family looking for more screen free adventures together this year! ($40+ and use code BROOKEROMNEY for 10% off)
I also love gifting my teen experiences and gift cards…they seem to mean a lot to them as they begin to pay for their own life. A few suggestions are:
A gym pass * A ski pass * An amusement or waterpark pass * Golf Pass * Spotify Premium subscription * Apple music subscription * gas cards * gift cards to movies or fast food * Xbox gift Card * money toward a trip * Top Golf* airplane tickets
*I am an Amazon Affiliate and get paid a small commission when you purchase these items through my links, but please know that I NEVER recommend anything we haven't or wouldn't love. I really appreciate you supporting my work, time and writing through your purchases.*