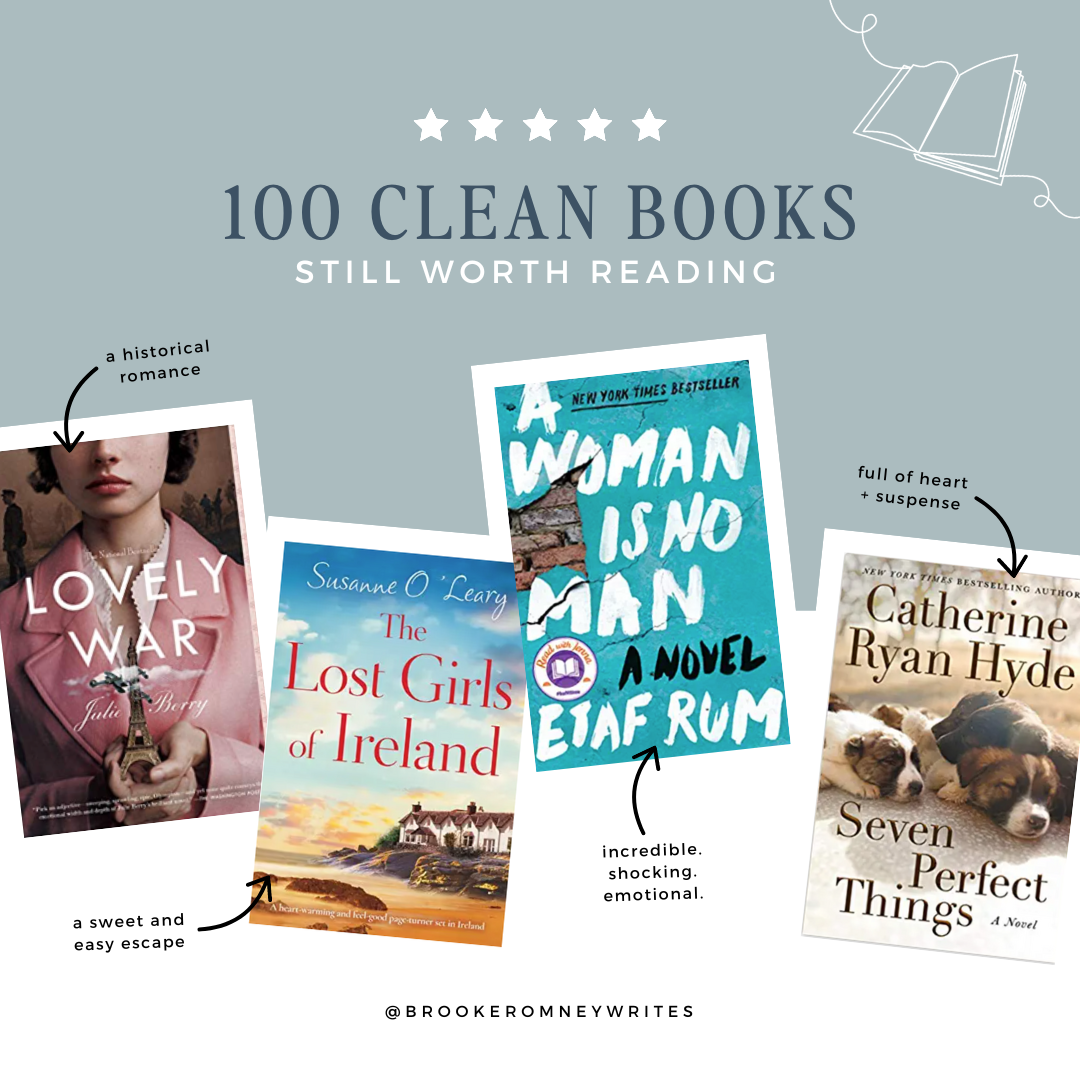 Sometimes it is difficult finding a good, clean read that still has an interesting, adult plot and keeps you engaged for hundreds of pages. Here are a few of my all time, well-written favorites that I don't hesitate recommending to even my most conservative friends!
Please note: These are not necessarily for kids or squeaky clean. There are adult themes, heart-breaking situations, some language and romance, but nothing gratuitous that doesn't doesn't further the theme and overall important message of the story. I realize we all have a different tolerance. I did my best here, but I do understand that some may still walk the line for certain readers. If you are uncomfortable, just stop reading. 
I LOVED all of these books. Click on each title below to read a summary and see if it is what you are in the mood for, or feel free to ask a question or leave other favorites in the comments! Who doesn't love book recommendations?
One side note, I cannot even express how much I love reading on my Kindle Paper White (no, this is not sponsored!). No glare, doesn't hurt my eyes or feel like I am reading from a screen, and no notifications or other distractions…plus perfect for travel.  You can share a kindle account with 8 people, which makes the book costs a little more doable! If you are a reader, you will love it! Now, on to my favorites.
FICTION YOU CAN'T MISS
(great for Book Club)

And a few more for your list….
Sarah *  All the Light we Cannot See  * These is My Words * The Boys in the Boat  * The Book Thief *  Sara's Key  * The Hotel on the Corner of Bitter and Sweet * The Forgotten Garden * Half Broke Horses * The Power of One * The Magic of Ordinary Days * The Rent Collector * Cry, the Beloved Country * The Guernsey Literary and Potato Peel Pie Society  * The Chosen * My Sister's Keeper * A Separate Peace * The Giver  * The Secret Life of Bees * The Poisonwood Bible  * The Invention of Wings * The Winter Sea * Still Alice * I Capture the Castle * The Alchemist * Once We Were Brothers * The 80 Dollar Champion * My Name is Resolute
Non-Fiction and Memoirs that Make You Think and Won't Put You to Sleep
(also great for book club!)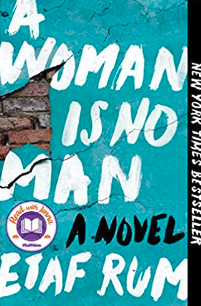 And a few more for your list….
Elizabeth Smart: My Story * Being Mortal * Carry On, Warrior * A Million Miles in a Thousand Years  * Life in a Jar * Unbroken * Girl Wash Your Face * 10 Great Souls I Want to meet in Heaven * A Simple Act of Gratitude * Heaven is Here * Outliers: The Story of Success * Nurture Shock * Beautiful Boy * Mountains Beyond Mountains * Night * The Last Lecture * The Hiding Place * Boys Adrift  * The Year of Living Danishly* The Boys in the Boat * Essentialism * An Unseen Angel: A Mother's Story of Faith, Hope, and Healing after Sandy Hook *
Just for Fun: A Little Lighter, Beach Reads and Chic-Lit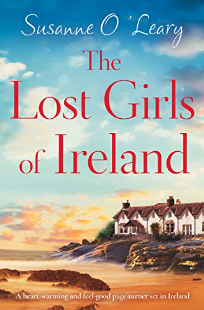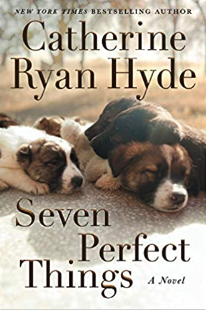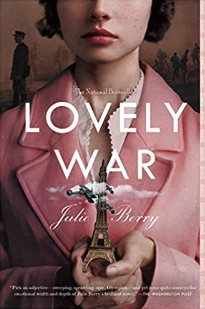 Open Road Summer * Blackmoore * When I Found You * The Mark of Royalty * Looking for Salvation at the Dairy Queen * The Actor and the Housewife * Very Valentine * The Truth about Forever * Garlic and Sapphires * Life Just Got Real * The Secret Journal of Brett Colton * Christmas Jars * The Book of A Thousand Days * The Samurai's Garden * The Prize Winner of Defiance, Ohio * Secrets of a Charmed Life * The Wednesday Letters *  Counting By 7s * Major Pettigrew's Last Stand * Blue Castle * A Different Blue * The Bird and the Sword
**I am an Amazon Affiliate and get paid a small amount when you purchase from my links. Thank you so much for supporting my writing and research!