If your son loves the gym and lifting, this belt gives them the extra support they need to stay healthy while pushing themselves. ($33)
If you are in a cold climate, this wearable blanket is the perfect gift to cozy up with! ($49)

We love this clip on book light! If you have a reader or studier, this is the perfect extra gift!  ($12)
The easiest way to keep the sun from baking your car. It goes up and down just like an umbrella!  ($13+)
This is the gift that keeps on giving! 52 ALL NEW modern manners to help your teens learn the physical, social, and technology skills that can help them be successful in our modern world. It stands up as a display so kids can learn on their own or through discussion. Makes a great family gift too! ($21)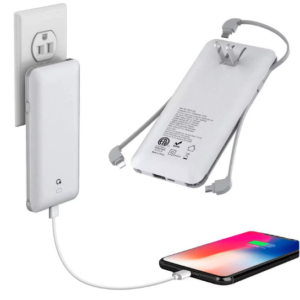 10000mAh Q Portable Charger
This is the best external battery pack for a kid who is always needing an extra charge on his phone. Super thin and light weight. The built-in AC plug and cable are collapsible. ($40)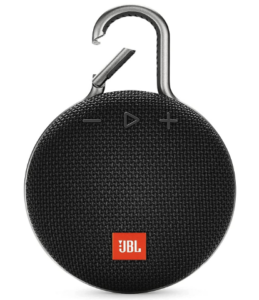 Never leave awesome sound at home again. This ultra-portable, waterproof Bluetooth speaker is small in size but with surprisingly big sound. Clip it on with the built-in carabiner, press play, and make the moment pop. ($40)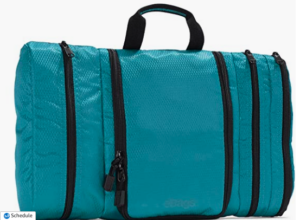 This travel toiletry kit makes organization easy and features four separate compartments. Perfect for packing in any backpack or luggage. Great for the boy who is always getting ready at school or on the go. ($30)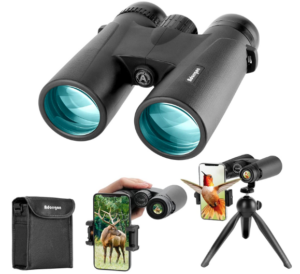 Capable of delivering a clear face from more than 650 feet away. Perfect for bird watching, hunting, sports events. Your detail oriented son will love it.  ($39)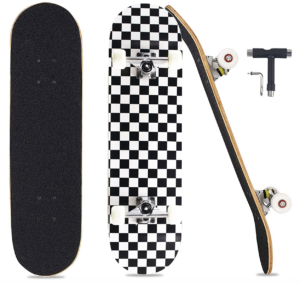 This is great for skating street, skate parks, ramps, pools and other smooth surfaces or even rough ground and totally affordable. ($30)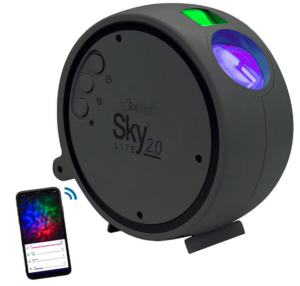 If your kiddo loves a little mood lighting, this is such a fun gift. Makes every party special.  ($45)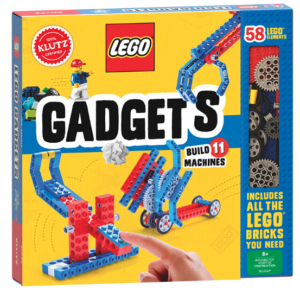 Build 11 different machines ranging from practical to silly. This set Includes all 58 LEGO elements you'll need to get building. So much fun or your not so little builder. ($20)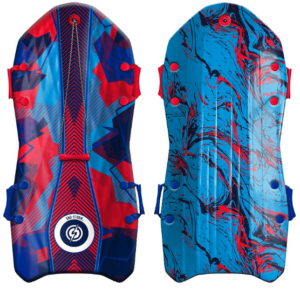 Two 50″ Sleds with a top Loading tow rope with molded handles. Get prepared now for that next snow storm and plan on having a blast! ($68)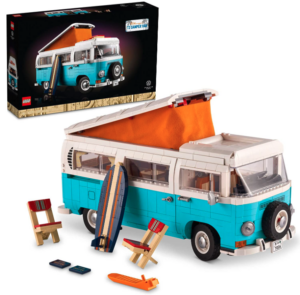 Build an authentic LEGO model version of the Volkswagen T2 Camper Van. Explore all of its authentic features then place on display to admire this classic collectible item. Everyone loves legos. ($150)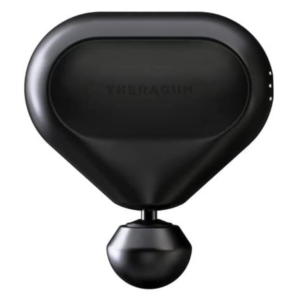 With a universal attachment and 3 speeds, your device has the power to massage any area like a pro. Massage on the go with ultra-quiet deep penetrating technology. Perfect to throw in a sports bag to have wherever you go. If you have an athlete they will thank you for this one! ($179)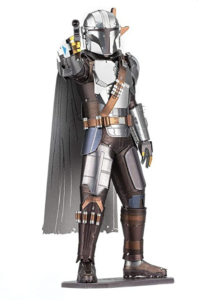 Unassembled model packed in an envelope with easy to follow instructions, but these are super involved and best for kids who love attention to detail and a building challenge. Ideal for ages 14 and up. ($33)

These look like they are for little kids, but even teens can make fun games out of them. Inexpensive and good for hours of creative play. ($16)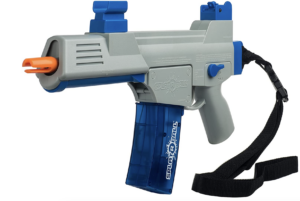 This gun has been a blast and it's a great way to enjoy the outdoors, stay active, and do something screen free with your friends!  ($70)
If you have a teen that keeps misplacing important items, this air tag will be a dream come true! ($29)

This is the coolest VR option out there to enjoy games, concerts and so much more. Great as a family gift or for entertaining big groups! ($400)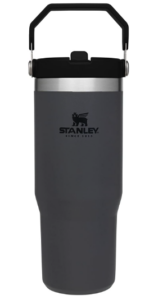 Our favorite tumbler! It keeps water cold for such a long time.  Plus it can take a beating! Everyone in our family has one. It comes it so many colors too. ($31)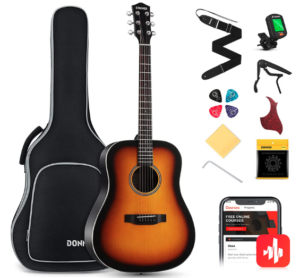 This guitar comes with all necessary accessories beginners need. Start playing right out of box. So good for beginners! ($160)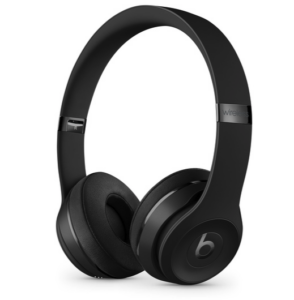 With up to 40 hours of battery life, Beats Solo3 Wireless is your perfect everyday headphone. With Fast Fuel, a 5-minute charge gives you 3 hours of playback. So comfortable with amazing sound. ($200)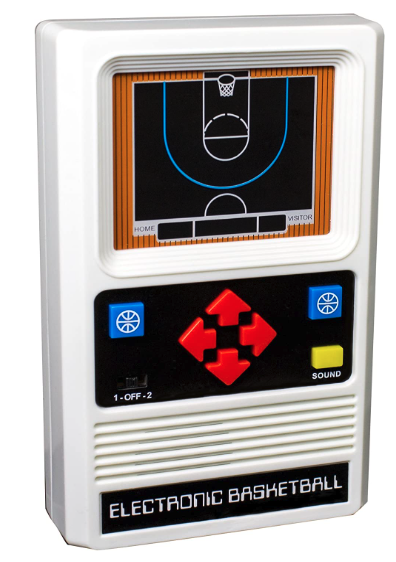 Your teenager will have a blast with this retro video game. ($25)
OUTDOOR FUN
This is the perfect archery set for teens to practice with. Sturdy and well made…makes for hours of outdoor fun! ($33)
If you have a boy in your life who loves to get outdoors, even in the snow, these snowshoes would make the perfect gift! They offer hours of exploration and adventure! ($75-100)
Your teens will flip over this awesome present. This electric skateboard is activated with a remote so you can skate on your own or with a little help! ($160)
Longboards are such a great gift for older boys! These are especially cool and easy to ride and offer them a great way to get around and have a little independence. ($60)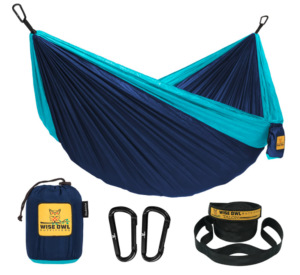 Hammocking is all the rage, and these are easy to use, store, and hang. Hammocks are the perfect gift for an outdoor teen and the perfect place to camp, sleep, read and relax. If you have two trees, you can have your own personal space, and this hammock is a great one ($25).
This is a great idea for kids who love to be outdoors and challenge themselves. ($53)
If you have a kiddo who is into wheels, these wave boards are the coolest. The wheels glide just like you are on the water and provide hours of smooth fun! ($100)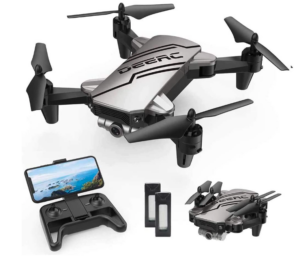 If you have been looking for an awesome drone that doesn't break the bank, this is the one for you! What boy doesn't love trying his hand at learning to fly? ($50)
Spikeball is the perfect indoor/outdoor game. This portable, easy to play ball game will keep your kids occupied all year long while doing something that is crazy fun for the entire family. Great as a lawn or beach game or played in the basement during cold weather ($70). Best for kids 10 and older.
A bit like ultimate frisbee for four, this fun and portable game is great for the backyard or  beach. This game is easy to play, portable, and keeps the whole family active.  We have LOVED ours! A great idea for a family who loves to be on the go ($40). Best for ages 8 and up.
If you have an active family or you love gathering people to play, Cross Net is a super fun game that entertains kids and adults of all ages. We have even used it as a make shift volleyball court. ($100)
This is the coolest new backyard game! A little bit of golf, a little big of cornhole and tons of fun for the whole family. If you are looking for a great group gift, this one would be perfect!, but beware, it does take some skill so frustration might happen too! ($40)
If you need a new yard game that keeps things interesting and is easy and safe for all ages, this one is great! ($61)
If you have a garden full of bugs you don't want and a boy who love to eradicate things, this salt bug gun will be the perfect gift! Tons of fun and helpful too! ($40)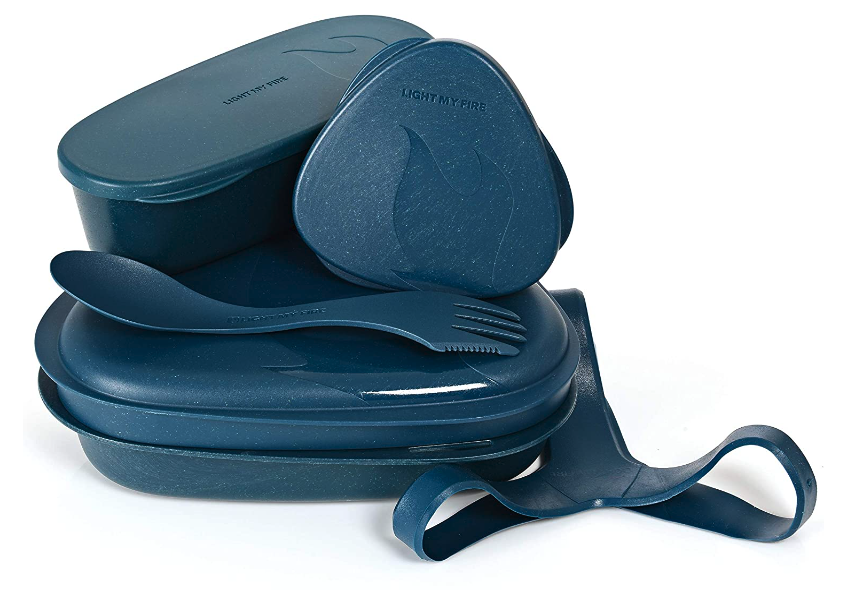 Does your family love to camp? Boys love having their "own" stuff to use. What about a cool mess kit or another item they need? ($22)
SPORTS & FITNESS
These balance boards have been quite the hit. It is the perfect indoor activity to work on balance and coordination. Boys of all ages love the challenge of staying stable and hardly realize that it is working them out at the same time they are having fun! Still using ours almost daily after a year! ($67)
Sometimes a teen boy just needs to get physical and let out a little frustration. This option for a punching bag is great since it doesn't have to hang from anything. Significantly better than walls with holes :). ($160)
You can't get a punching bag without some boxing gloves. These are even a cool gift on their own if you have something else you don't mind your son punching. ($30)
Do not waste your time with other over the door basketball hoops! Buy this one and you won't ever need another. The backboard is strong and shatterproof and the hoop has a breakaway steel rim for slam dunks. Any age kid (or adult:) can play on this and will love it. It can be mounted on the wall of a playroom or bedroom or can hang over a door. We have moved it around to the back of a chair for the baby to play on or on our highest door frame for the big boys. It will be loved forever. If you buy it, definitely grab the extra balls! ($28-$70)
INDOOR FUN
If you have a kiddo who loves to build and create, these kits are a fabulous idea to keep those hands moving and juices flowing. ($18)
If you have a fidgeter or a creative brain, he will love this sculpture building pen. Would be great all wrapped up or in a stocking. ($19)
This game is hilarious. Think hot potato but it shocks you when the music runs out. Our family has played it a bunch and the shock is legit and there is a serious thrill during the game. Perfect for teenage boys! ($30)
This game is all the rage for families right now for good reason. It is hilarious, current and can be so funny. You will want to get your hands on this one right away! ($20)
This is a hilarious card game for an older family. You can't be too uptight to play this one, but it is family friendly! Feel free to remove any cards that don't work for you! ($30)
Not sure if Kendamas are cool again where you are, but they are all the rage again here for the middle schoolers, and I am all for them doing anything that doesn't involve a phone! Grab a nice, new one for under ($20).
So much fun for teen boys! You build your own 2 catapults and shoot against each other for lots of science minded and rowdy fun. A great, inexpensive gift for any type of boy. ($13)
If you have a child who is really into STEM and technology a 3D pen will be a super exciting gift! Think 3D printing on an individual basis with your own pen. Hours of fun, if you don't mind the investment. ($60)
I guess jewelry is back for boys, and I love the message of this ring: "God is greater than the highs and lows." Could there be a more perfect reminder for all of us? ($9-$19))
This necklace has been worn and loved by both my boys. If you have a kiddo who likes a little bling, this one is a good one. ($30)
These bracelets are so fun and easy to wear. Your teen will love it! Great for stockings. ($4-$27)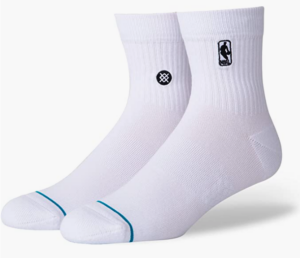 Boys love socks, but moms don't like to pay $15 a pair so throwing one of these great pair in their stocking is a real bonus!
These ties are fun, funky and best of all…repel water and stains and are machine washable! That is right, machine washable. We love the crazy designs (but they also have conservative ones) and options for skinny or fat ties. Great stocking stuffer or gift! ($33)
This might be a funny gift, but I think it is perfect for a stocking! It has been so effective for my boys when they have a zit forming or want to take care of one that is already there. Quick and easy to use. ($22 but lasts for a LONG time).
Did you know that there is an "it" water bottle? If not, now you do and at $25-$35 a Hydroflask is definitely a Christmas splurge. On the bright side, it is a very useful item that can fill a lot of stocking space too. It would make a great stocking stuffer for your athletic, outdoorsy, or musical son.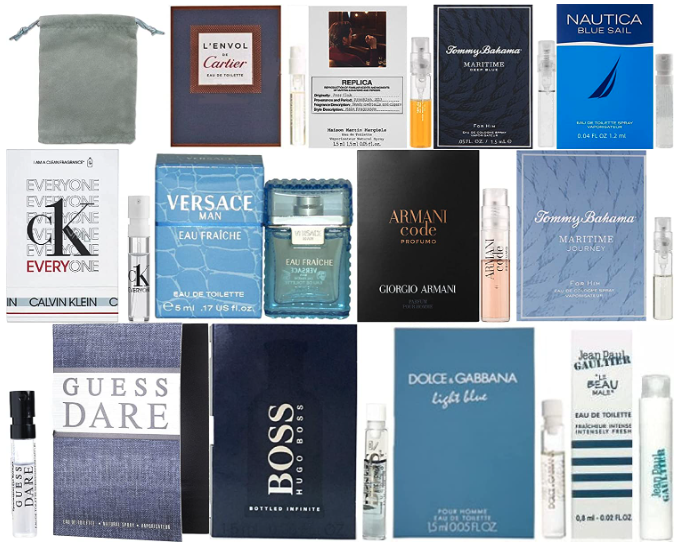 If you are looking for more clothing options, you can check out my post HERE.
TECHNOLOGY
If you follow me on Instagram, you know how much I love this phone. It is the perfect "first phone" for every tween and teen. It comes with 12 pre loaded apps and you don't have access to the internet or the App Store. It allows kids to communicate with parents and friends, keep their own schedule, set reminders, download music and a few other great things but keeps them safe from the all junk that comes with a smart phone. It has been such a blessing our our lives. The cost is $125 but you can get 30% off with the code BROOKE.. The contract is month to month and only $25. You will love it!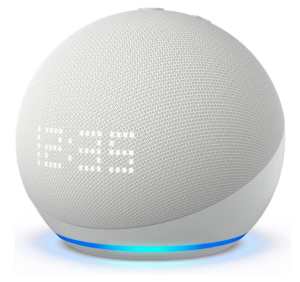 The new Echo Dot comes with a clock and an alarm and has a built in speaker so your teen can play the music he loves, set his own alarm, catch a podcast and call you from home without a cell phone. It is a an absolute winner for all ages. ($60)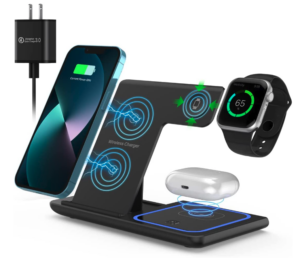 I love this handy charging station. No more looking for cords and places to plug things in. This is perfect for your techy, apple loving son! ($34)
If you have a kiddo who is using his phone a lot for watching movies or even online school, this is an awesome option to enlarge the screen and allow them to be hands free! ($12)
Showing the state of our world right now with this gift list, but with so much going on online, being able to be hands free while you watch or learn something new is so useful. This Cell phone holder would make a great gift! ($16)
Another fabulous book for boys of any age. The story is true and compelling and absolutely inspirational. The Young Reader version is perfect if you aren't quite ready for the heaviness of the adult version. ($10)
I have yet to find a person who didn't absolutely love this book and the rest of them in the series. A great book for any reader! ($7)
If you are looking for more book suggestions, there is a full list HERE!
CAR ITEMS
A FEW MORE FUN IDEAS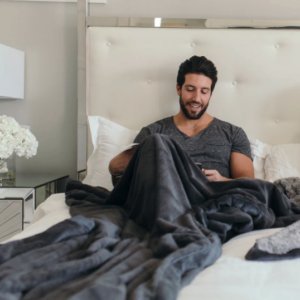 We love this blanket and it comes in extra large.  It feels weighted and doesn't make you too warm. You can add embroidery to make it extra personal. ($149)
Now I know this doesn't sound like the manliest present, but if your teen struggles with acne or troubled skin, a silk pillowcase is totally worth the purchase as it really helps with bacteria and irritation. Maybe no hoots and hollers on Christmas morning, but it is a gift that keeps on giving. ($24)