The Best Gifts Less Than $10
With budgets getting tighter, finding great gifts at a great price is a huge win this year! I have so many options for every person on your gift list!! Gifts less than $10 do NOT have to be boring or lame! I've got fun ideas in electronics and gadgets, accessories, home and car, books, and more!
More Gift Guides to Love
If you're looking for more gift ideas make sure to check out my other lists including the best gifts for teen boys, the best gifts and stocking stuffers for men, the all time best screen free gifts for boys, the best stocking stuffers for boys, the best gifts for teen girls, the best gifts and stocking stuffers for women, the best gifts for college kids and newlyweds, and the best gifts for missionaries. I love giving functional, meaningful, and simple gifts and hope these ideas help you out.
The Best Gifts Less Than $10:
Toys
 This is an AWESOME, quick game that is great for the whole family. The little ones are sometimes even better than the older ones. You can play with only two or you can involve the whole family. It is easy to understand and easy to love and fits nicely in a stocking. (If you have very little ones, make sure you grab the jr. version). (BLACK FRIDAY SALE $4))
Sometimes the best gifts for less than $10 are the classics. If you don't mind the chance of a mess, Silly Putty is every kids favorite gift. ($10)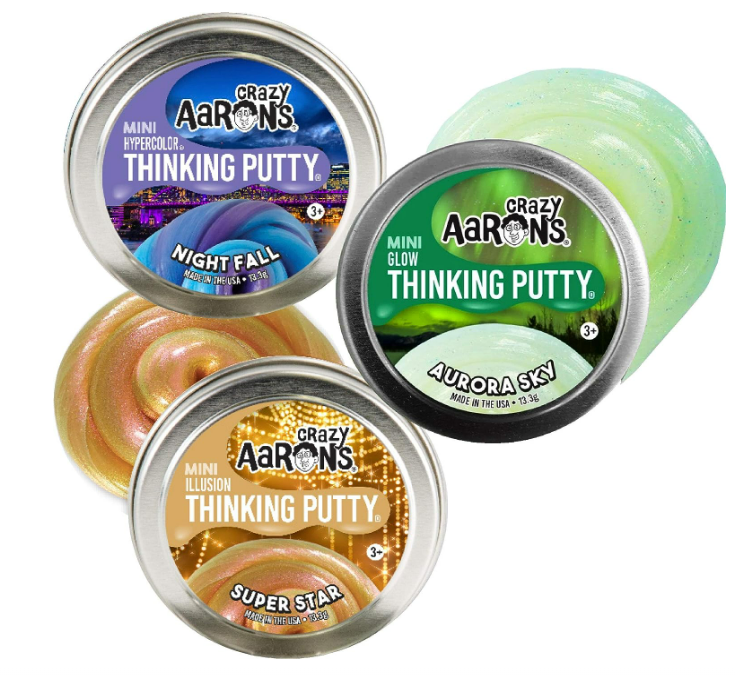 This toy is like Silly Putty for the big boys. It is so cool. They will love it…just keep it far away from your carpet! ($14 for 3)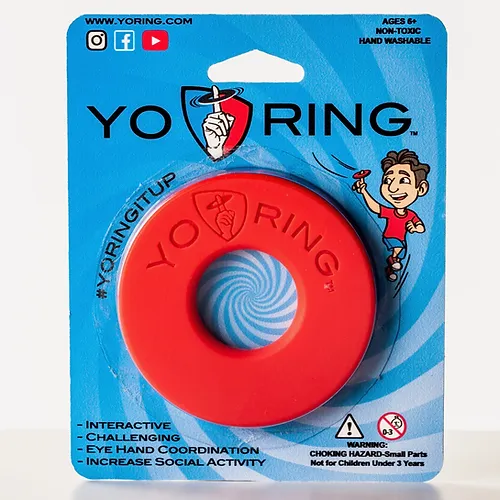 A fun game that you can play anywhere. It so easy to take wherever you go. ($7)

These look like they are for little kids, but even teens can make fun games out of them. The best gifts for teen boys are inexpensive and good for hours of creative play. ($10)
If you have a teenager who still loves to build and doesn't mind a challenge, this is a great gift for less than $10! He will love spending quiet hours putting together this intricate scorpion, no glue required ($9).
Need something fun for the long winter days? What about this Hookey Ring toss game? Think darts but way safer! Throw this up in a man cave or basement or even a bedroom for all kinds of fun for kids and adults alike. The tiny version is only $10!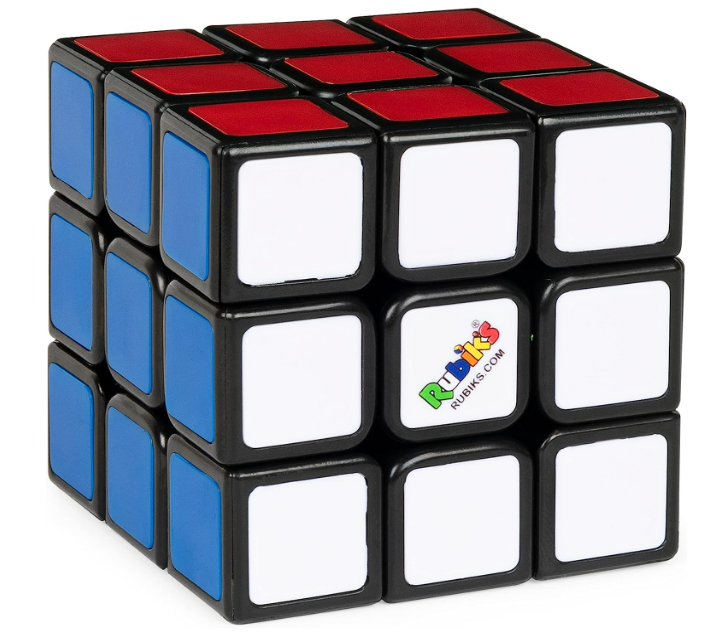 These take you back, right? They are just as entertaining and challenging as they have always been…a great little item for the stocking! ($9)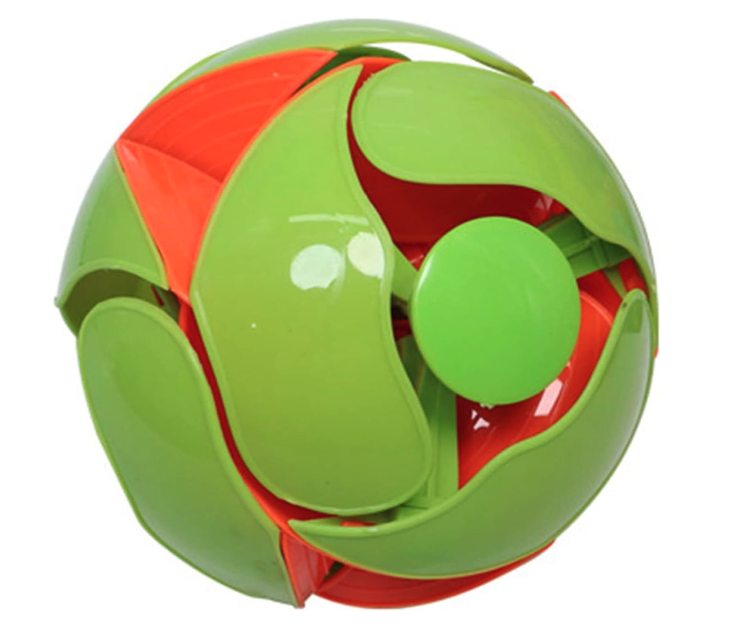 These balls are so fun! They can switch colors mid-air when throwing. This has been a classic in our house for years. There are so many fun games that you can create while playing this this ball. ($9)
Kanoodle is awesome brain and spacial relations puzzle game that is perfect for car rides, waiting rooms, or quiet play at home. Even your teens will get into this one. ($10)
Who doesn't want this cool stressball as part of their life? Perfect stocking stuffer. ($9)
The teen years are some of the most stressful! Give them a pack of stress balls to relieve a little of the pressure. (3 for $14)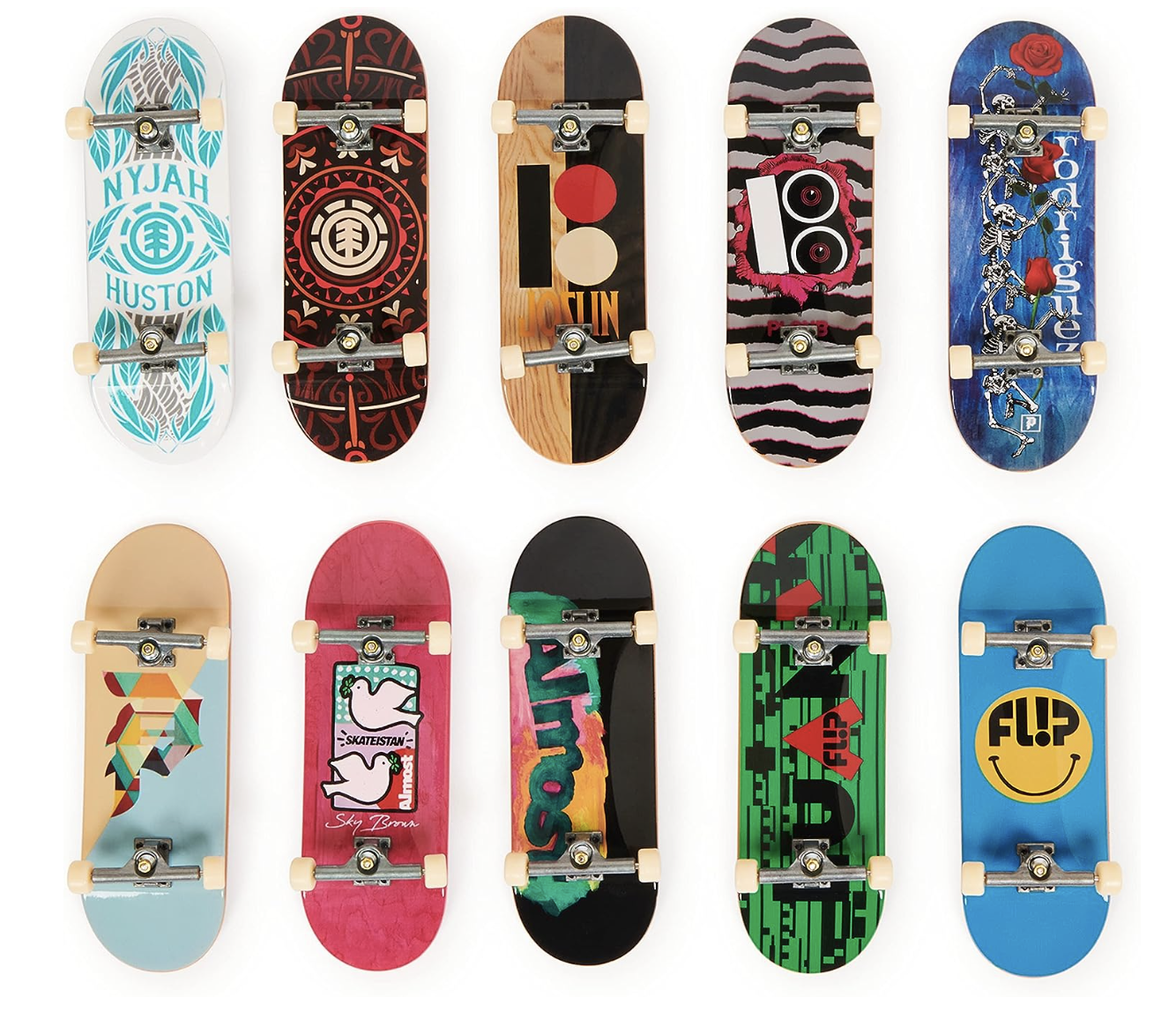 These decks are the real deal! Ride, flip, and grind with an official finger board from real skate companies! ($10)
Small compact tube with 24 Wikki Stix ! I love this convenient take-along size for those moments of downtime during our winter travel. ($9)
Another option for your cute little animal lover. These offer hours of entertainment! ($10)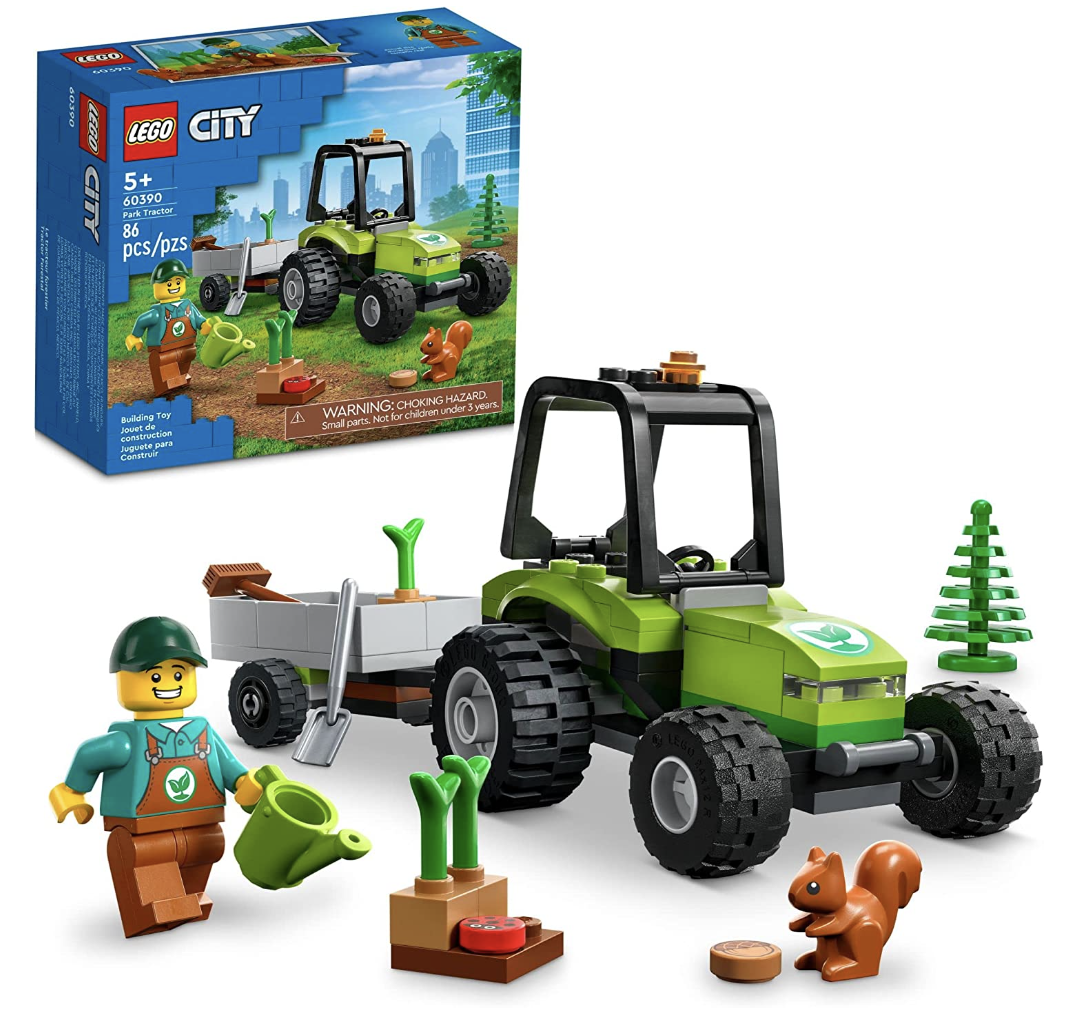 A fun Lego set for a great price. ($8)
These strange water beads that grow with water are a new craze and the kids love watching them change and the sensory play when they have finished growing. Super inexpensive and fun, they would make a great stocking stuffer in smaller containers. ($9)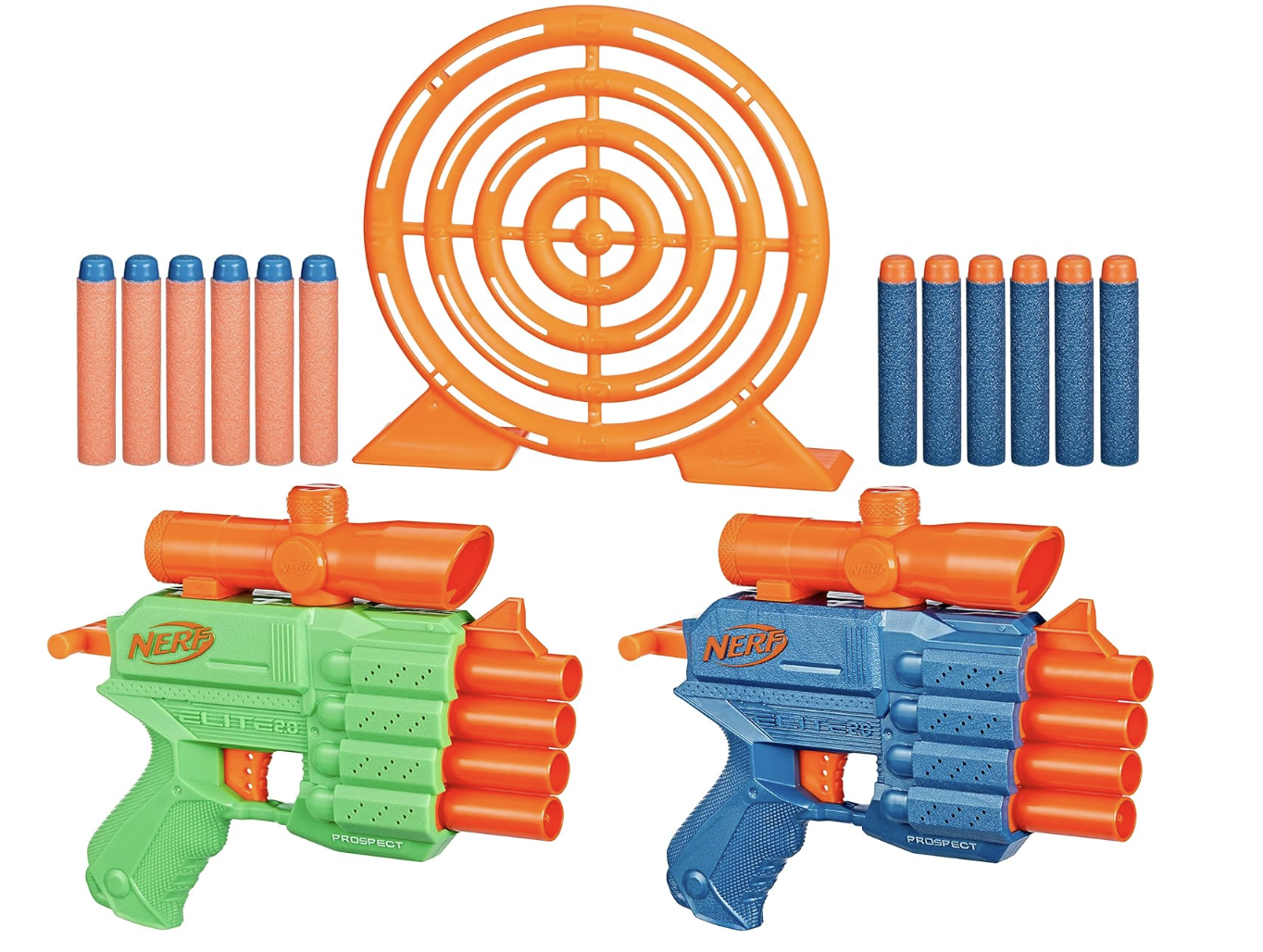 The Face Off Target Set includes 2 Elite 2.0 Nerf blasters, freestanding target, and 12 Elite Nerf darts for high-energy backyard games (!$10)
These super sensory toys provide hours of endless entertainment – no wonder kids love them! ($7)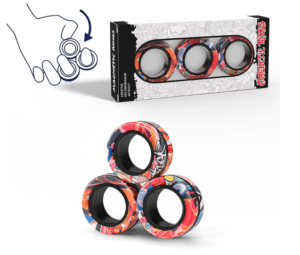 For the boys who always need something fun going on, these fidget rings are a fun new twist!  ($9)
This cool wooden brain puzzle is challenging and fun for your boy who loves to think and solve problems. A great quiet play or travel option. ($10)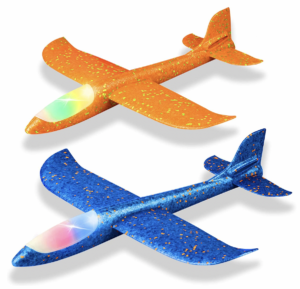 This throwing plane consists of the fuselage and two wings which is easy to install and disassemble, just insert the wing and tail to the right place, keep throwing upward or horizontally angle, you will be allowed to enjoy the interesting flying game immediately. ($8)

Perfectly playful companion for your child's bath time. Completely waterproof and dries quickly. ($9)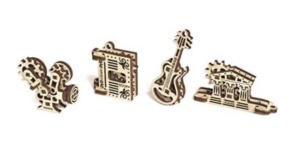 The unique sets of 4 individual miniature models for self-assembly for grown-ups and kids from 5 years to 80 and beyond. It's made entirely from high-grade wooden materials. (a pack of 4 for $17)
These are the coolest. You can dig your own dino out of an egg! We love these at our house and they would make a great stocking stuffer! (12 eggs for $20, so only $2 each!)
The benefits of these are debatable, but that doesn't keep boys from loving them! ($8)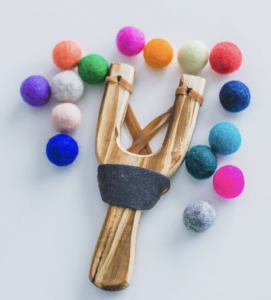 This is such a darling, fun, and inexpensive gift idea for a boy who loves exciting play! ($8+)
These are mechanical bugs that you can fit with different types of armor and then watch them battle each other. Incredibly cool for every age. They offer small less expensive sets that are little, easy to use bugs or more complicated robot types that battle in large arenas. Pretty cool! ($16 for a 5 pack.)
It might sound crazy, but this is an awesome family game that works for all ages and abilities. It can be taken out and put away easily and provides hours of fun! Who knew curling was so fun? ($10)
If your missionary is musical, this is a great option to gift him or her! They can learn to play hymns or at least hit the right note before singing together! ($9)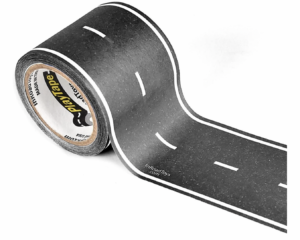 PlayTape is perfect for building their own world of roads, highways, and racetracks; Create instant roads anytime, anywhere. ($10)
Boys LOVE magic! A few decks of playing cards and a Magic Book can provide hours and hours of entertainment, plus help them develop a fun new skill. Playing Cards $6 Card Trick Book $7
Put this cute little bug together and then watch it power up with sunshine. A great little experiment for your budding scientist. ($10)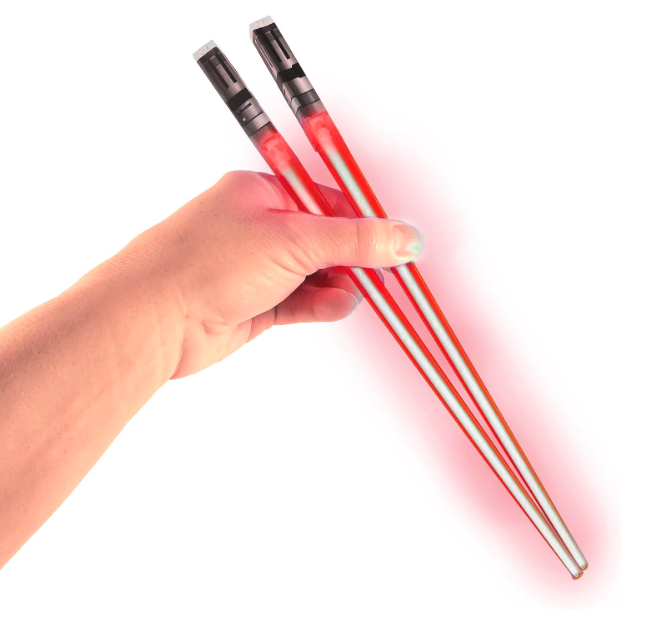 These light up chopsticks are so fun! They are fun to eat with and can be used for toys. A double win! ($10)
The Best Gifts Less Than $10:
Electronics and Gadgets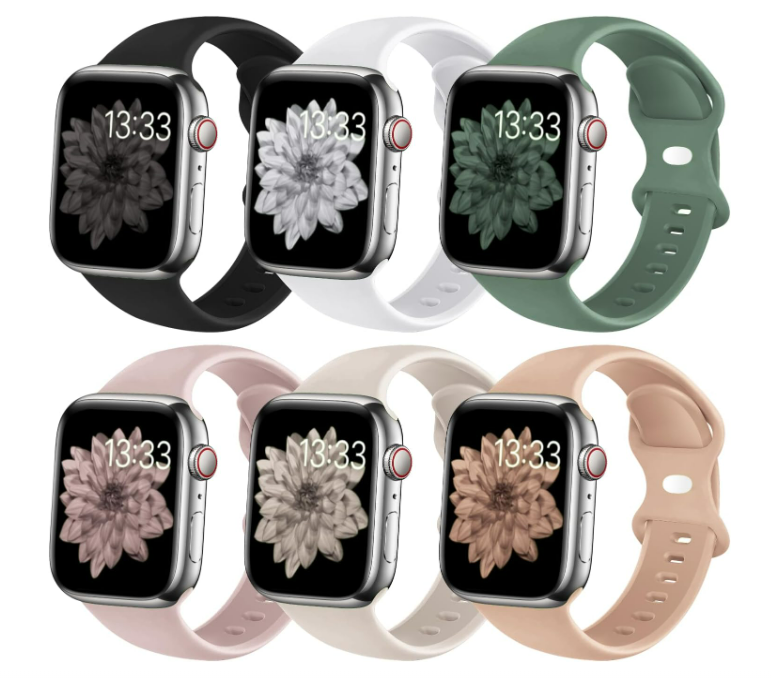 Jazz up your apple watch depending on your mood! With six of these in one pack, it makes them only $2.25 each!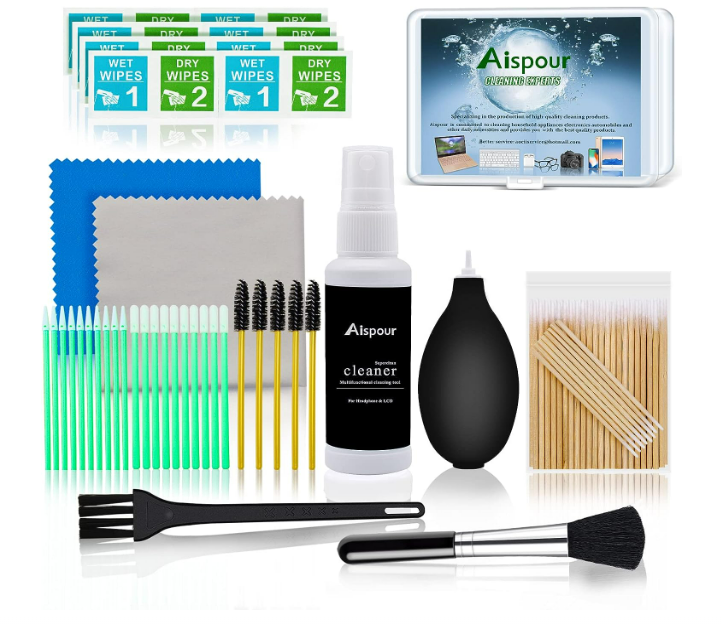 If you know someone who loves to know everything in their life is clean and sanitized, this inexpensive cleaning kit with all the right tools would make a great gift! ($10)
These glasses are functional and also super cute! You get 4 pair for only $15 which makes them less than 5 dollars each!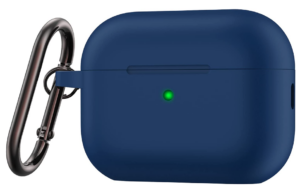 If you are looking to add a little color to your Airpod case or just need to differentiate it from your friend's, this is a great, super inexpensive and useful gift! ($10)
If you have a kiddo who is using his phone a lot for watching movies or even online school, this is an awesome option to enlarge the screen and allow them to be hands free! ($10)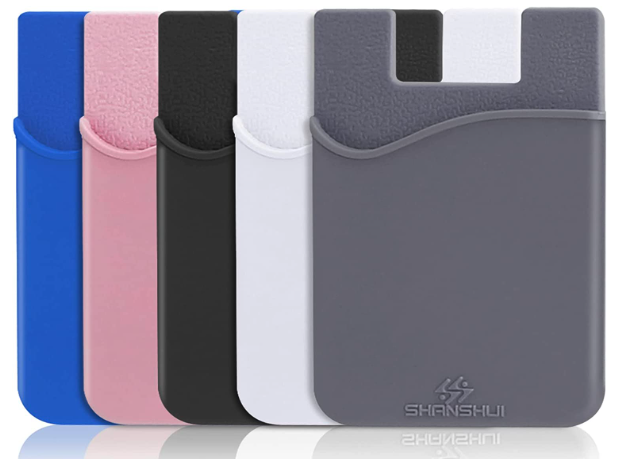 Replace your bulky wallet or purse with a slim phone pocket that comfortably holds up to 4 cards  ($6)
So many of us are zooming and having meetings live over the phone, this rechargeable selfie light gives every space good lighting. ($10)
Best Gifts Less Than $10:
Accessories
Such a fun way to be creative and bring friends together. One of the the best values for gifts less than $10!
These bracelets are so fun and easy to wear. Your teen will love it! Great for stockings. (Starts at $4)
I love everything from Hey June because it is stylish, simple and great quality without breaking the bank. Get 16% off with the code BROOKE ($10)
The Best Gifts Less Than $10:
Personal Care
This makes for a great friend gift or stocking stuffer. Easy to throw in your purse for clear views and true color details. ($9)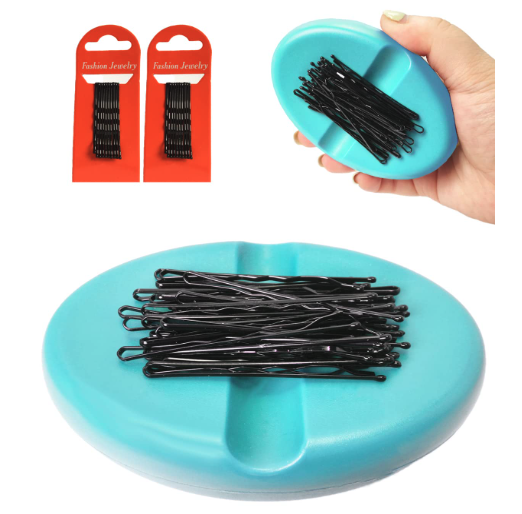 If you have a daughter that loves to do hair, this is a must to keep all your bobby pins in one place. ($8)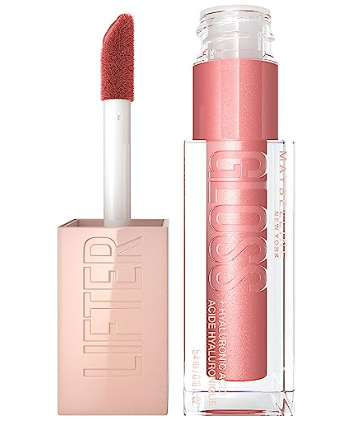 This is the perfect lip gloss! It doesn't make your lips too sticky gives the perfect subtle tint and shine to your lips! My favorite color is ICE!  ($7)
Every one needs to take care of their lips and this lip balm smells great AND has SPF. The perfect thing to throw in a stocking for those dry winter months. ($4)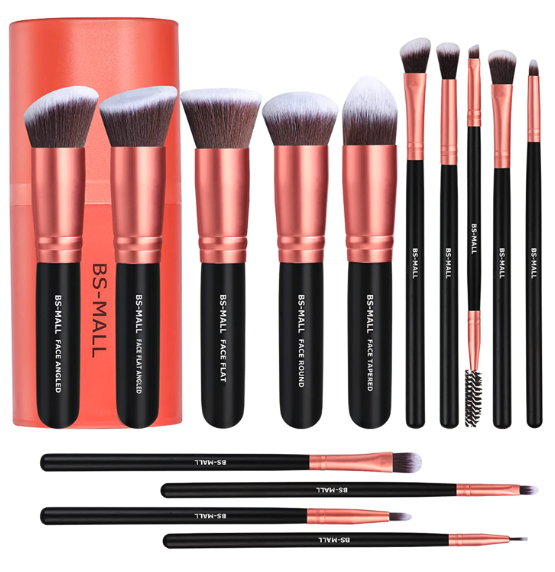 These eye makeup brushes come in a variety of shapes and sizes and are great for a small gift!  ($9)
These headbands are so cute for girls, teens, or women. They would also make a great, inexpensive friend gift! (6 for $13 so less than $3 each!)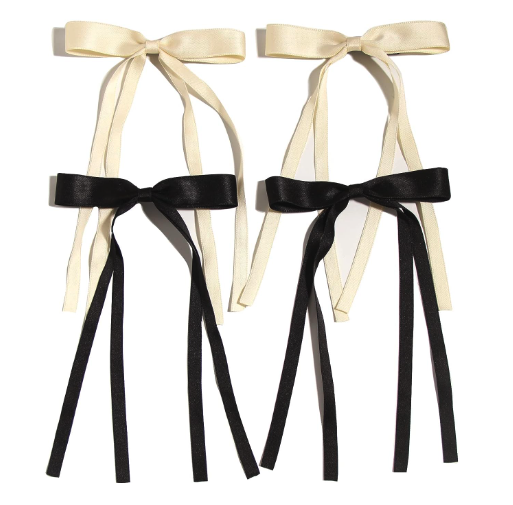 The beautiful bow clip with long tassel, you will get many compliments that you wear this hair clip. and it will become a new must-have in your wardrobe. ($9)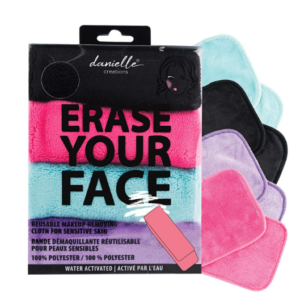 Effortlessly removes makeup, dirt and oil with just warm water. No additional makeup remover required! So great for every teen girl. ($10)
This little tool can help with so many issues like swelling and redness! Great inexpensive gift for friends or in a stocking ($6)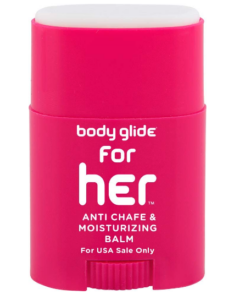 Apply before you put on clothes, on inner thighs, around your sports bra, wherever skin is sensitive to rubbing. Great for long sports games and activities for your active girl. ($9)
These hair claws are back in style! Yes! ($9)
Have you tried these yet? They are unexplainably the best and cutest bandaids ever. Kids will go wild for the fun box and patterns. ($7)
Add a little spa feel to every shower with this cool shampoo brush! ($7)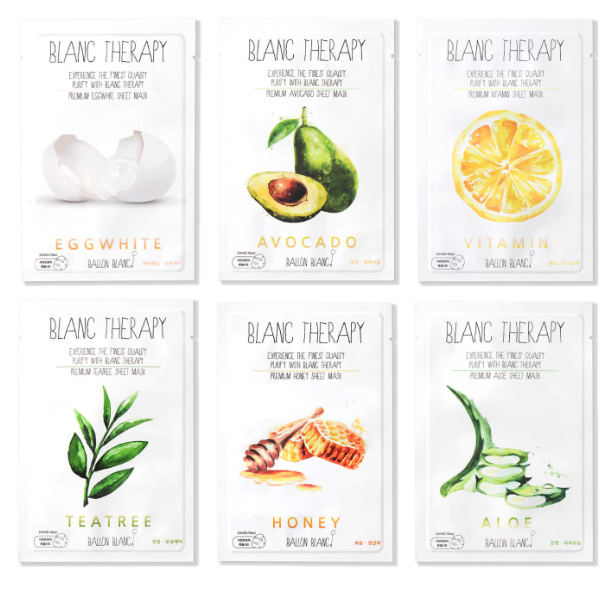 The gift that keeps on giving! A fun way to indulge and for less that $10! ($8)
These are my favorite because they don't break your hair or pull too tight! ($8)
Super useful for girls with long hair who want to cut down their drying time! ($10)
These hair finishing sticks are inexpensive and super functional. ($7)
These are perfect for after the the late nights preparing for Christmas. ($10)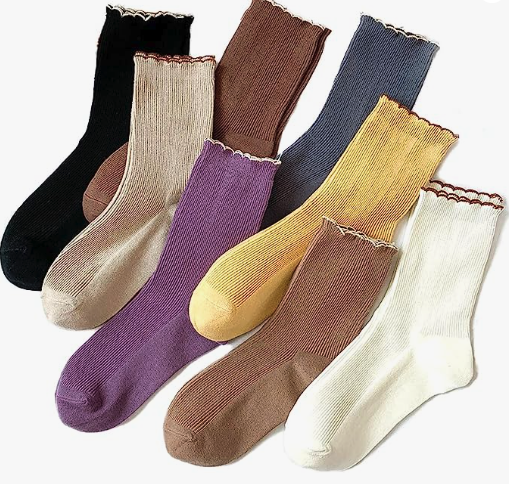 These are made of high end combed cotton. Soft and comfortable with sweat absorption, plus they are super cute with the ruffle on the top! (8 pair for $18, so less than $2 each)
These are gel nail strips that stay on for a couple of weeks. They aren't fake nails, but they give you that salon quality, polished look on your real nails so you can still do all the activities you love!  ($8)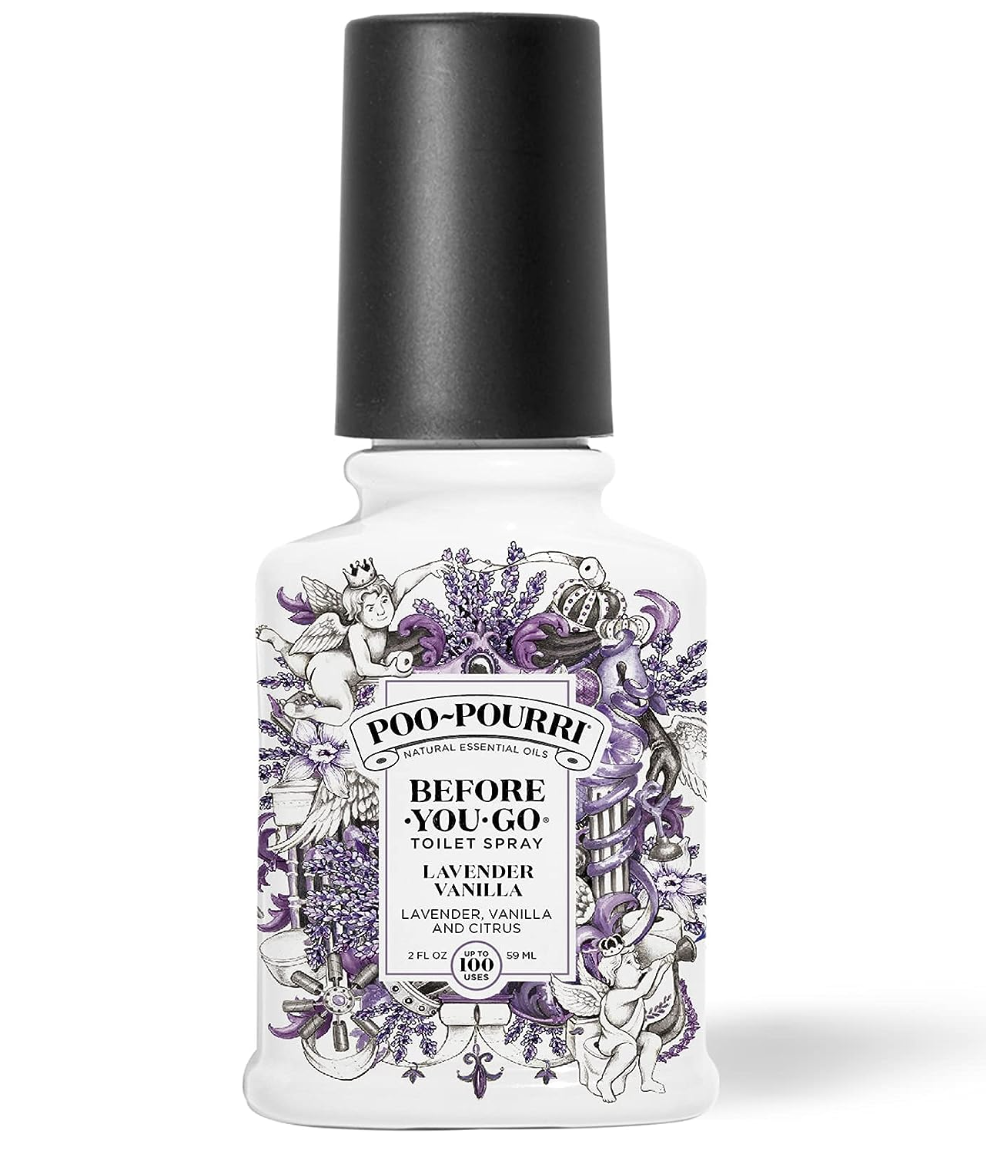 A reader brought this one up as an awesome gift that will make your teenager laugh but will also become very useful. I am loving it. ($25 for 3, so only $9 each!)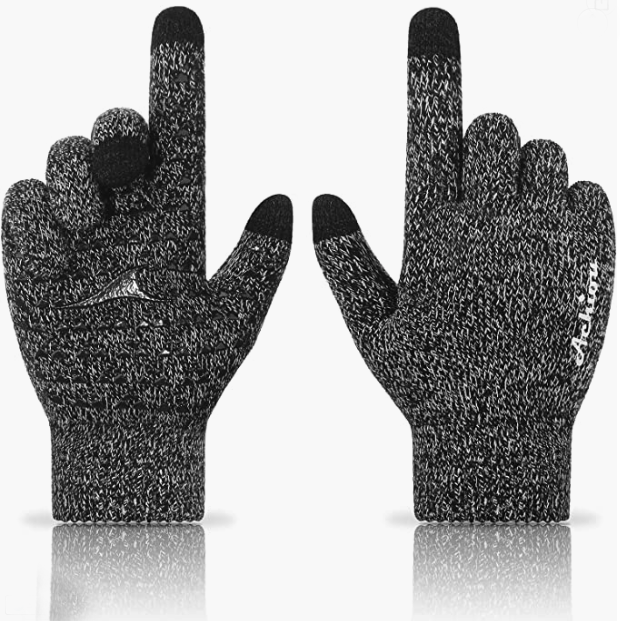 Soft and warm lining design provides warmth and functionality for driving, typing or cold-weather commuting. ($8)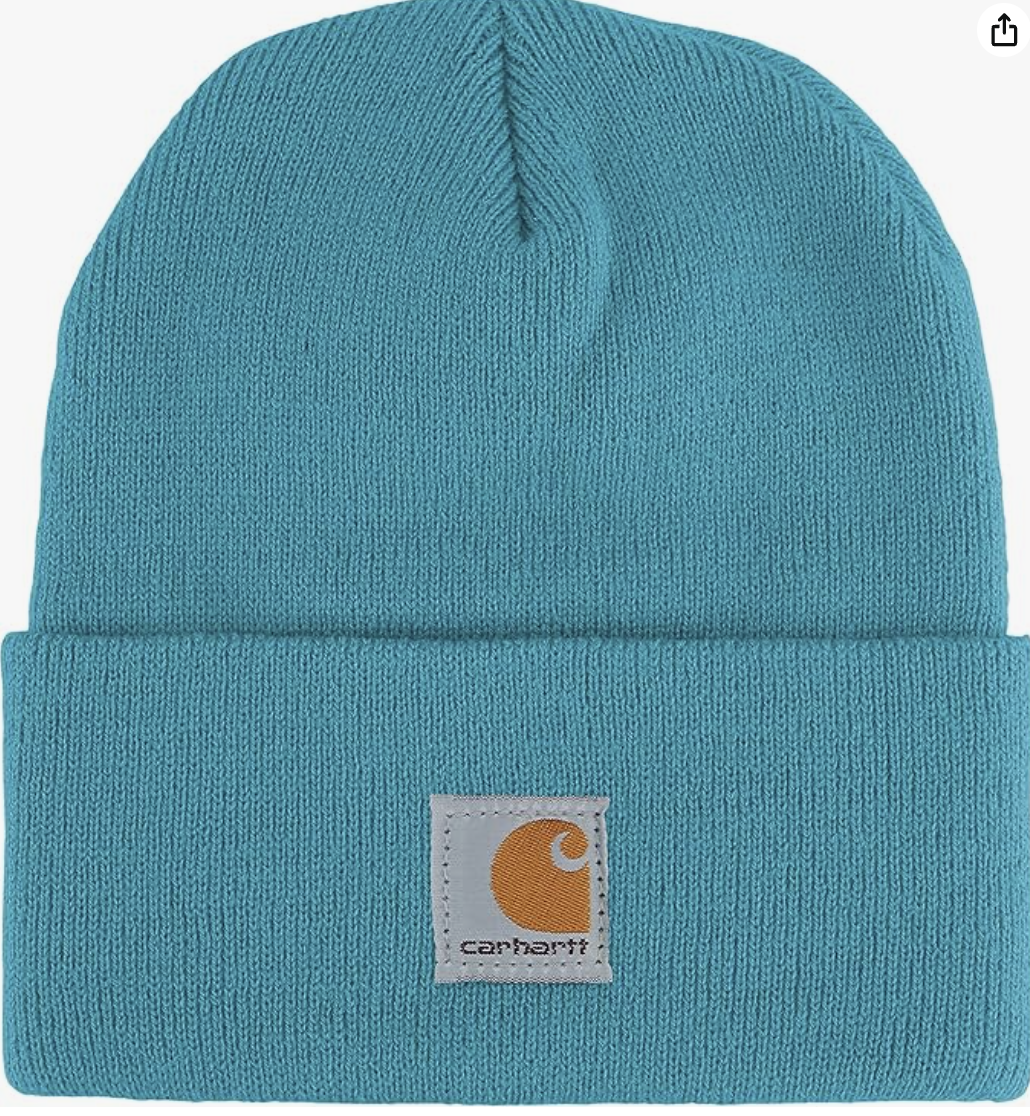 Soft, stretchy rib knit with the same classic design as our grown-up version. ($10+)
The Best Gifts Less Than $10:
Arts and Crafts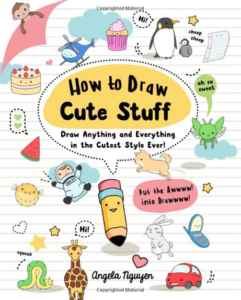 Draw anything and everything—people, animals, and things—and make it CUTE. Budding artists just have to pick up their pencils, pens, crayons, or gel markers and follow these step-by-step how-to sequences. ($10)
If you have a daughter who has a long attention span and loves art, these diamond painting kits are amazing and so inexpensive! The results are incredible. ($10)
An old school hobby with a fun new twist! It's always fun to open a gift and have something to do right afterwards. ($10)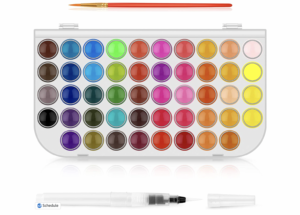 Such a great, inexpensive option for your art lover!  ($10)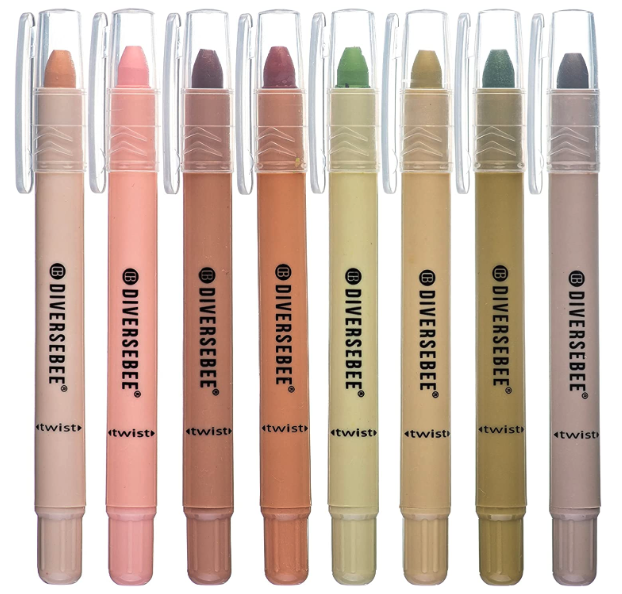 These no bleed highlighters are great for journaling and memorizing verses. ($9)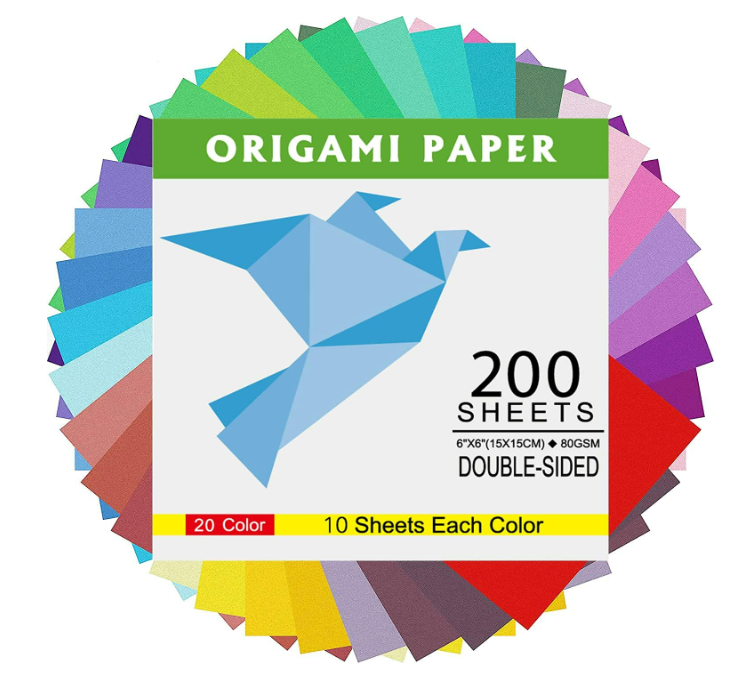 When my friend suggested origami paper, I had to giggle because there was a time my boys were super obsessed with origami. It is such a fun little hobby and if your kids love it, extra paper is always necessary. Try it right away with an origami video from Kids Art Hub ($7)
This is the coolest new art discovery. Instead of color or paint by number, you paint by sticker and create really awesome animals in the process. This would be amazing for church, car rides, airplanes, waiting rooms or any spot where you need a little peace and quiet. Works best for someone 5 and up ($9).
Who doesn't love a good tubby? The more toys and stuff you can bring into the water the better! Great idea for a stocking. ($7)
Do you have a budding artist at your house? If so, these books make drawing so much fun! They give simple steps to create crazy monsters and cute animals that keep your kids occupied for hours. Such an inexpensive, great gift for your creative child! ($5)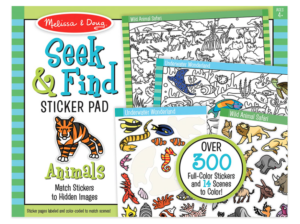 My boys have LOVED these kids of books. Perfect for when you need some downtime or quiet play. Seek and find sticker pad with animal scenes to color and stickers to match to hidden objects ($7) Another design HERE.
Sometimes awesome products stick around forever and this is one of them. Your kids will love making these simple, crafty bracelets for themselves and all their friends. The price can't be beat for hours and hours of creative fun. ($10)
The Best Gifts Less Than $10:
Sports and Fitness

One of the best ways to get in shape is jumping rope, and if you are young enough, you might think it is fun too! This gift works for all ages but especially great for boys wanting to stay in shape! ($6)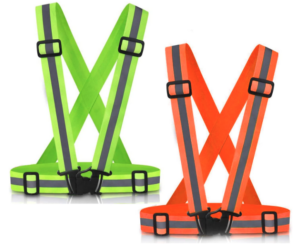 We had a tragic auto-pedestrian accident near our home a few months ago, and it reminded me of how important being seen is. So if you have a runner or biker that you love, this vest is a great idea to stuff in his stocking. Plus it will give you peace of mind! ($10)
The Best Gifts Less Than $10:
Outdoor Accessories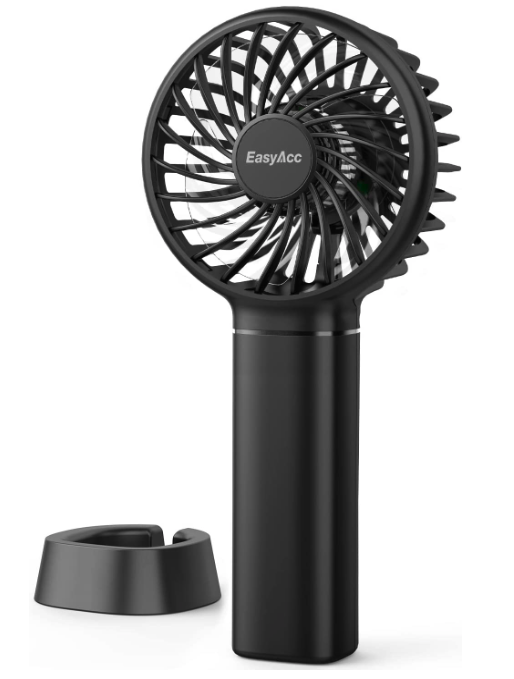 This min fan has a detachable base, which can be used as a desktop fan. You can also take it with you and for use on the go. ($9)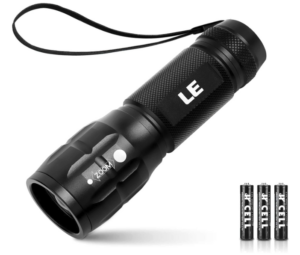 Both fun and practical- you can shine the light in your brother's eye and make him scream, but you can also keep it in your nightstand in case of an emergency or power outage. This one is rechargeable and water resistant. $10 and great for all ages.
This little lighter is just plain fun! It feels high tech but is also easy to use. One of the best gifts for less than $10. ($8)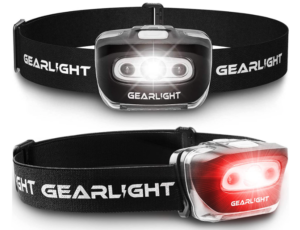 This would make an awesome stocking stuffer. Perfect for night tag, camping, or even reading at night. You will be surprised at how excited boys are about a head lamp, plus it is super useful. ($20 for a two pack)
Rounding out the biking theme is this awesome bike bell. Who doesn't want to be able to make themselves known on a bike or at the very least drive their companions crazy!($7)
A reader turned me on to this one too! Such a great gift for the skiers or outdoorsmen in your life! ($7 for a pack of 10)
The Best Gifts Less Than $10:
Useful Gifts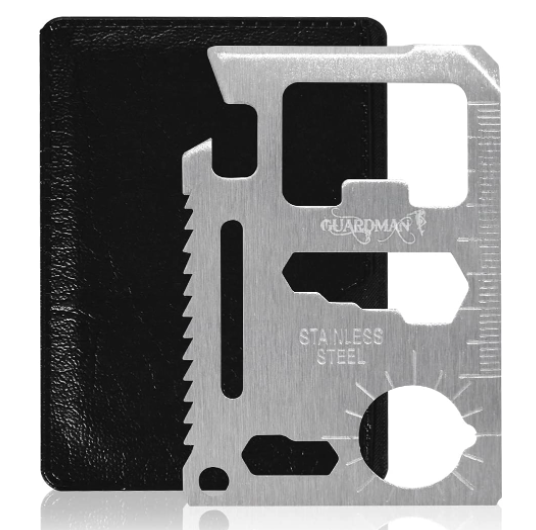 This survival credit card wallet multitools are made with nothing but the strongest materials and put through exhaustive quality control so you can trust their usability and durability. A great stocking stuffer!  ($10)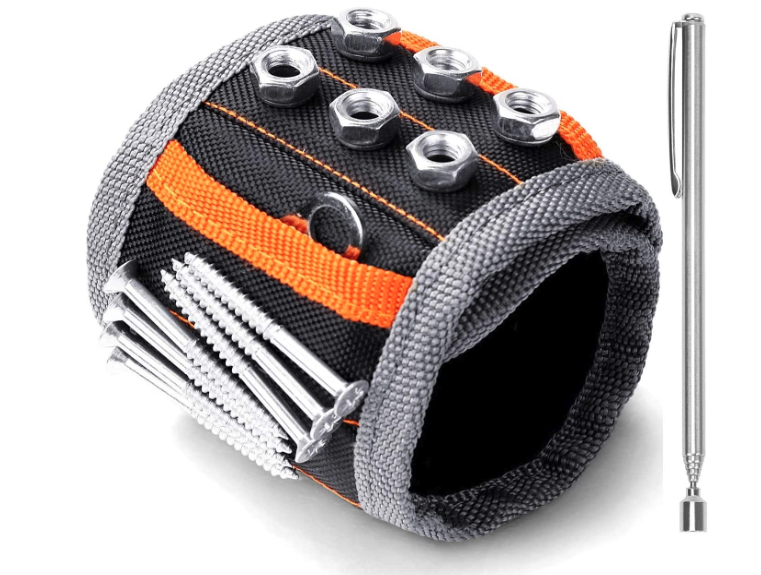 This magnetic wristband is such a cool idea for your tool man. So convenient when working on projects indoors or outdoors and a great price for something so genius. Say goodbye to all those lost and dropped screws!  ($10)
I introduced these super handy tools to you all last year and you went CRAZY for them! We have absolutely loved ours too. They are like retractable exacto knives but even stronger with all kinds of blade sizes. They are amazing for every day use, crafting, cake decorating, fishing, pretty much anything. Also the perfect stocking stuffer for men. (3 for $12)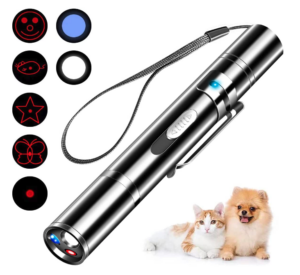 I am not sure why little boys love these but they do! Such an easy thing to slip inside a stocking to provide hours of entertainment (one caution, make sure they know to not point them in eyes and read up on warnings). ($8)
The Best Gifts Less Than $10:
Home and Car
I saw this idea from Everyday Reading and loved it so much! What a perfect little gift for just about anyone! The little garbage can sits in your cupholder to collect all those gum wrappers and receipts. What an awesome invention and perfect gift for a neighbor, friend or co-worker! ($8)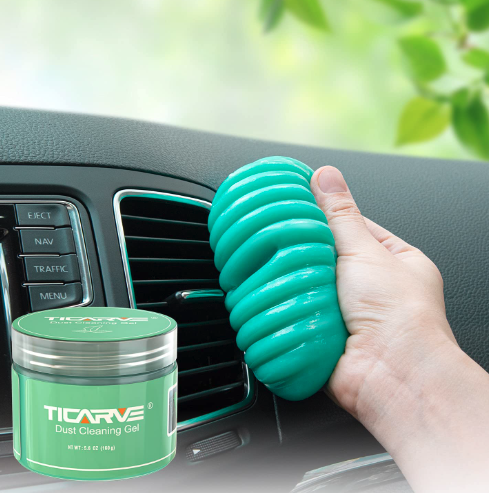 Car cleaning gel is perfect for cleaning the nooks and crannies in your car. Car putty is super great to get into the gaps and little crevices on the car to pick up the dust, debris, crumbs and pet hair. ($7)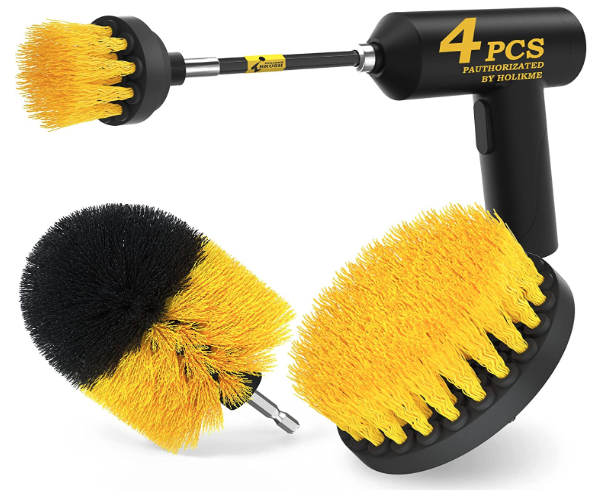 3 shape of brushes clean your bathtub, grout, upholstery, and more! Perfect for those clean freaks! ($7)
If someone in your life is s sneaker lover, this would make a great stocking stuffer! ($5)
What a useful gadget to have and a super inexpensive and useful Christmas present! ($10)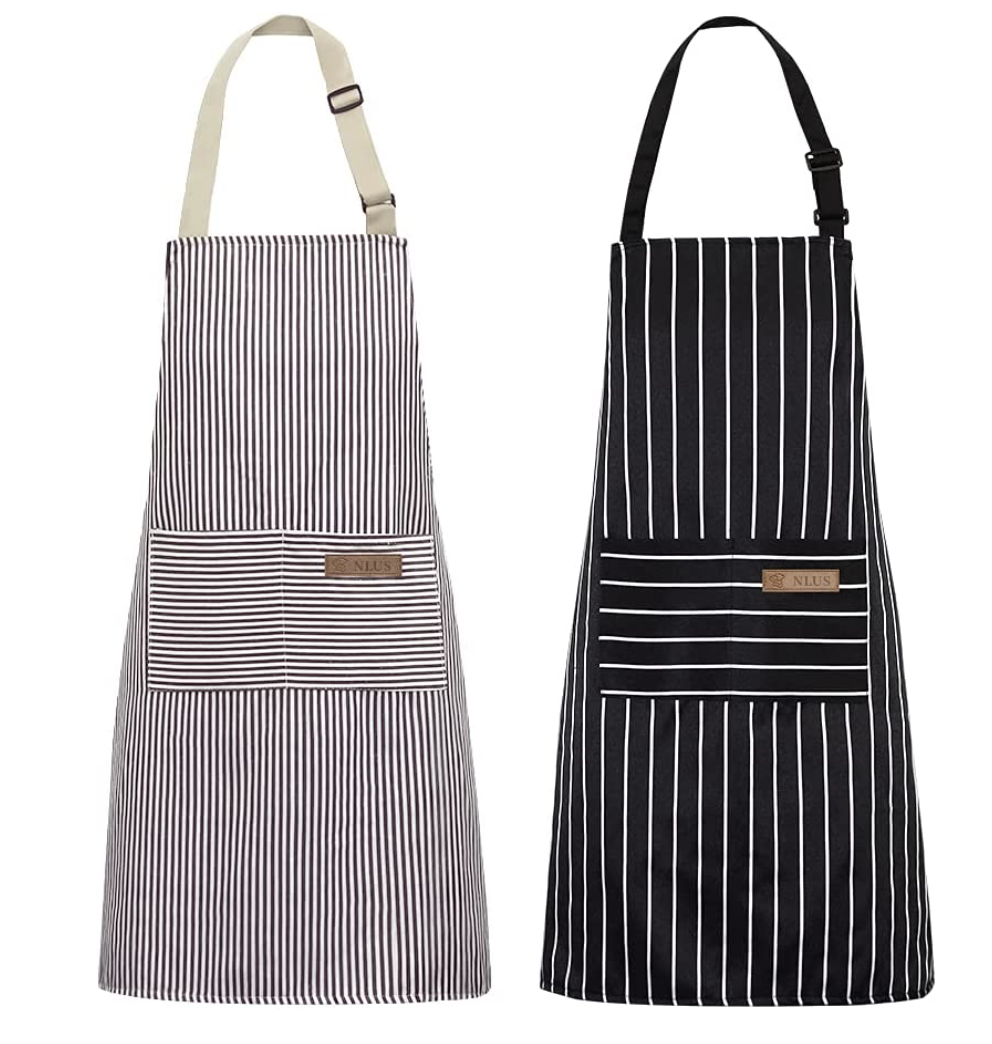 These aprons are super cute and so useful with lots of designs to choose from.  (2 for $15, so only $7.50 each!)
Anything by Mrs. Meyer's smells so delicious, it almost makes you forget you are cleaning. This makes a great friend gift! (3 for $14, so less than $4 each)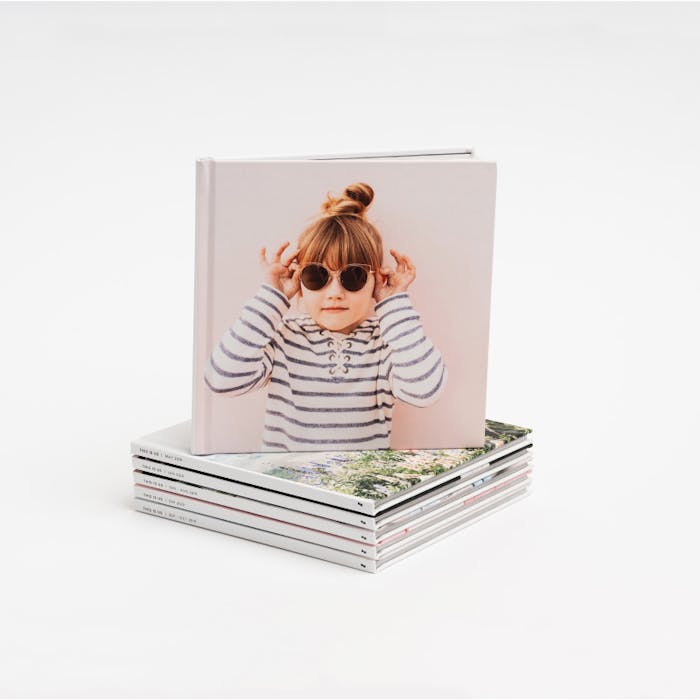 If budgets are tight, this is an awesome and meaningful gift! Download the app, choose photos from your phone you want to use, add some captions that have a little heart and you have a gift anyone will LOVE. If you have never ordered from them, you can use this link to get your first Chatbook book free. ($0-$10)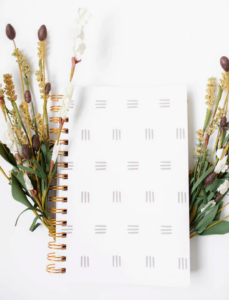 Such a cute and useful journal that will help you get into a journaling habit with enough prompts and free space to really gain the benefits that journaling offers. ($10+)
The Best Gifts Less Than $10:
Games
 This is an AWESOME, quick game that is great for the whole family. The little ones are sometimes even better than the older ones. You can play with only two or you can involve the whole family. It is easy to understand and easy to love and fits nicely in a stocking. (If you have very little ones, make sure you grab the jr. version). ($10)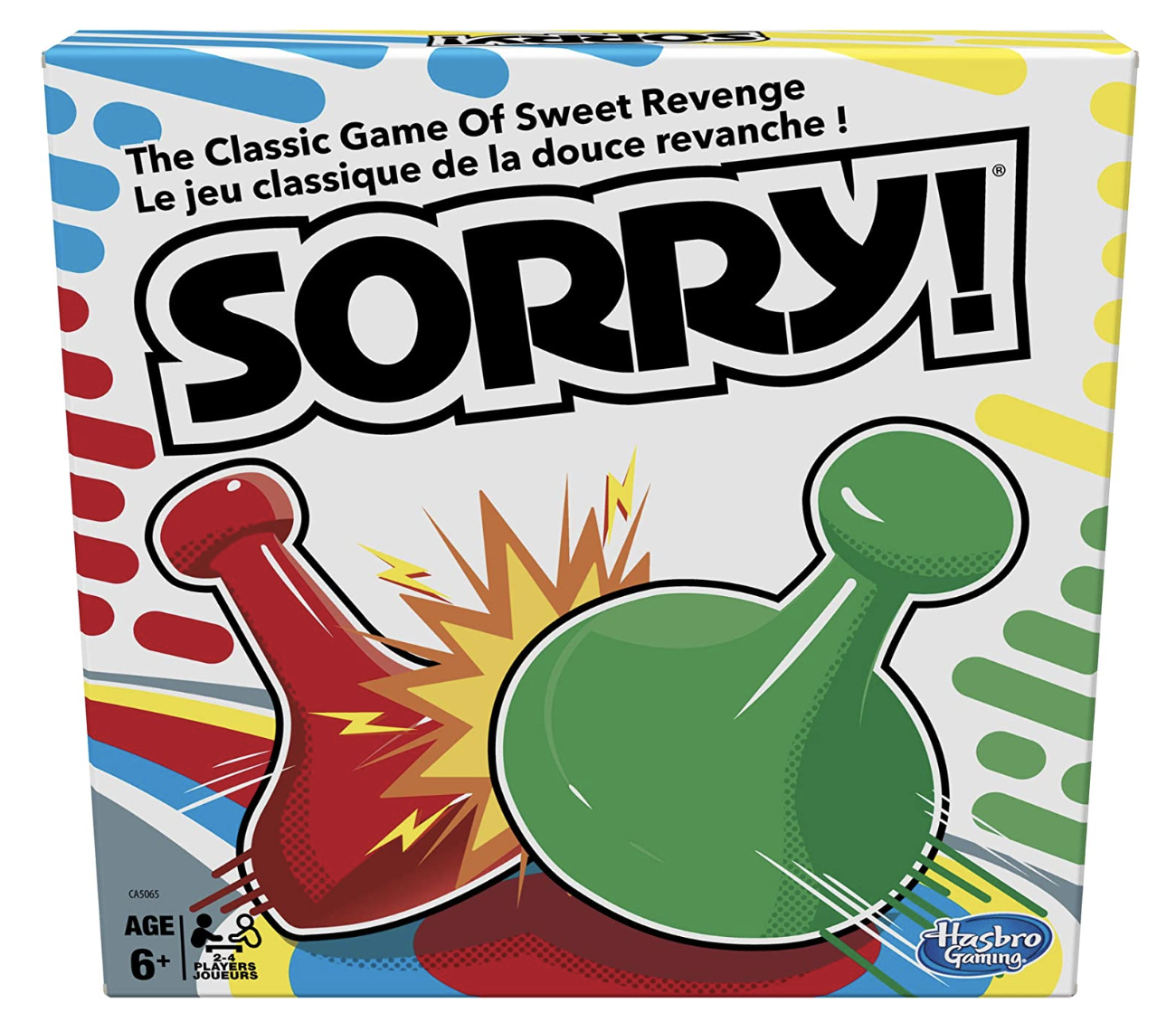 There is something about this classic game that keeps us all happy to wait for our turn. It is simple, but requires a little thought and lots of good counting practice. To keep people engaged from the beginning, let everyone start with one player on the board. ($10)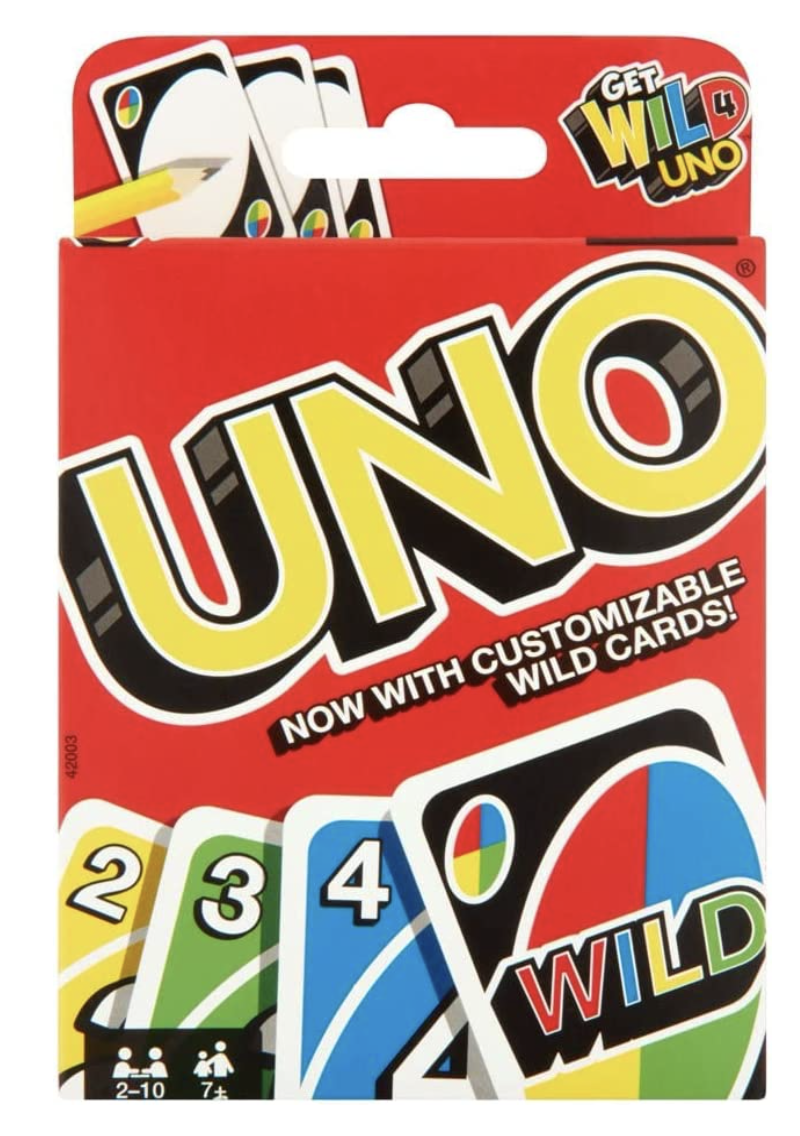 This is the card game that really can't be beat. It is a family classic. Best for 3 or more players. Check out their themed character packs if your child has any special interests! ($6)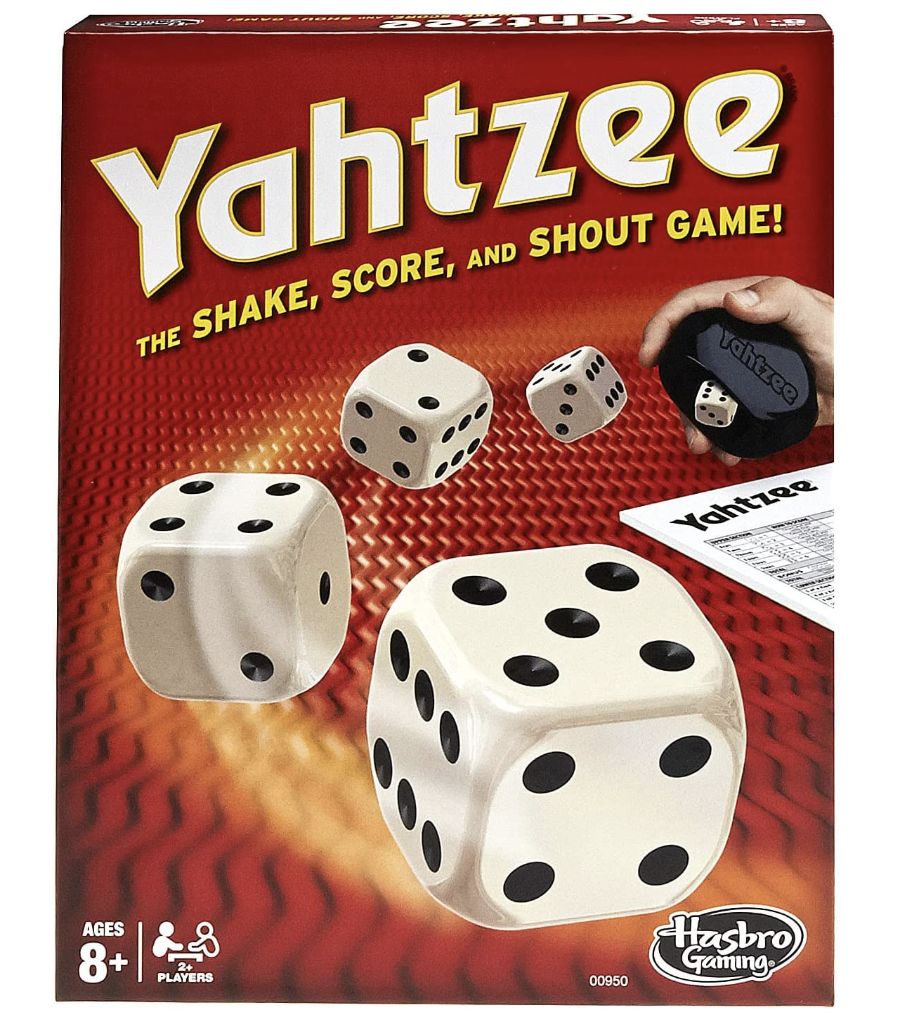 We love getting the dice out for a quick game of Yahtzee. My 3 older ones really understand the concept now, so it's pretty fun. Love that this one can be played with only 2 players. ($9)
The Best Gifts Less Than $10:
Books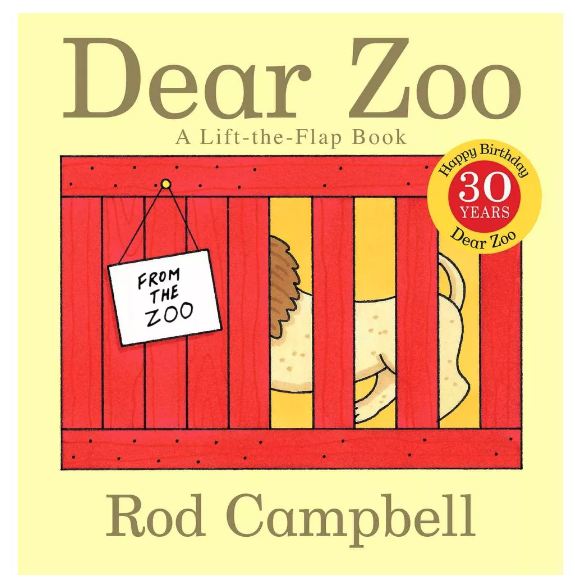 Lift the flap books are so much fun for those early years and this one is especially great!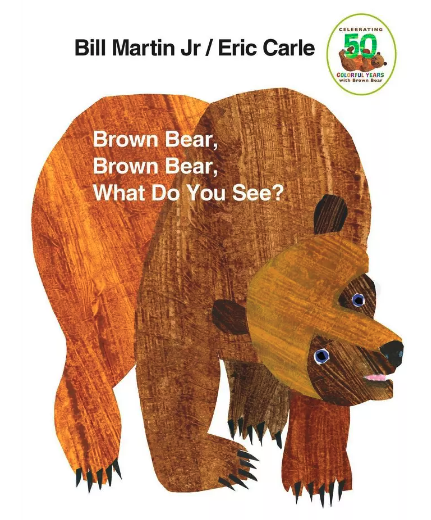 An absolute classic for every little one. Easy to predict and mimic with the best illustrations.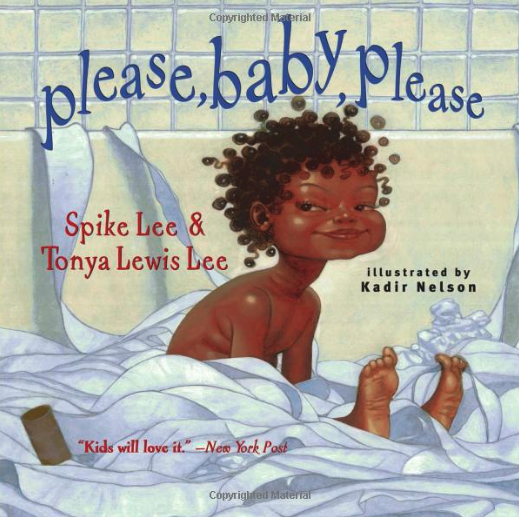 Just a fun and silly book that every preschooler will love!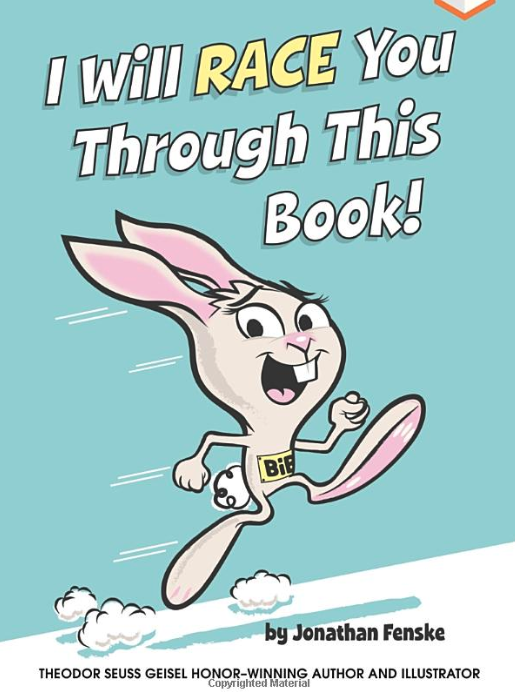 Super easy to read but still hilarious and engaging. A great book for those beginning readers!
Kate DiCamillo is a masterful story teller and she does a great job with this early chapter book series. So much fun!
This is a more recent early chapter book series and boys and girls of all ages will love it. So much adventure!
These are books my boys read over and over again. If your child just needs something fun and funny, this is a great series option.
This book is brilliant and written in free verse. I read and loved it as did all of my boys. A great story about family, loss, disappointment, and love. An absolute winner.
This book will make you smile! It's all about understanding differences and loving people for who they are. So many laugh out loud parts and parts and moments that really make you think. Every kid and adult LOVES this book.
I have yet to find a person who didn't absolutely love this book and the rest of them in the series. A great book for any reader! ($9)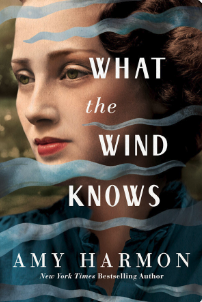 One of my all time favorite romance books full of the most intricate plot and unexpected twists. Everyone I know adores this book!!
Four out of my four boys have loved the Diary of a Wimpy Kid series and they are always pumped about a new book in the series. We always do at least one book at Christmas and this one will be well loved! ($9)
We love this book so much! It has kept my 10 year old occupied for hours quietly for the last year. So many things to find and fun for young and old to do together! A great little extra on Christmas morning! ($8)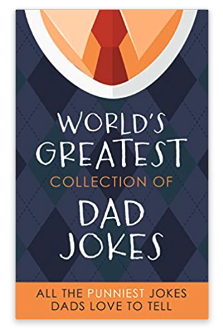 Here is a brand-new collection of more than 500 of the very best dad jokes. It is sure to provide some great entertainment, exactly what every dad needs. ($6)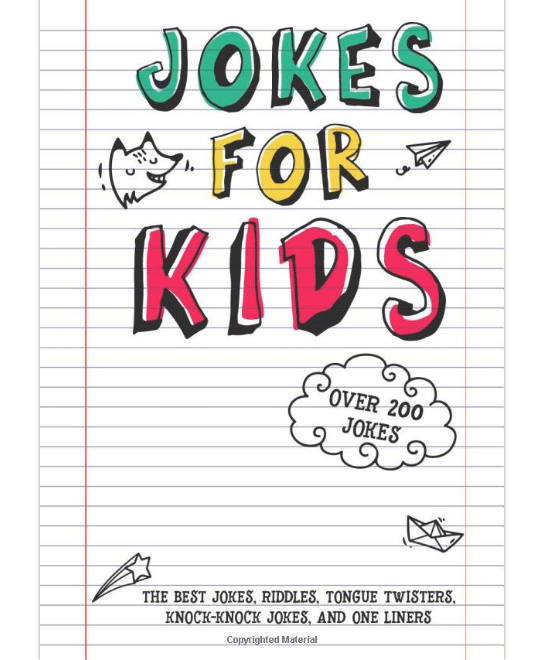 This book is chock full of hilarious jokes wisecracks, riddles, and knock-knock jokes.  Great ice-breakers and a quick way to win over families with kids. Proof that gifts less than $10 can be fun! ($5)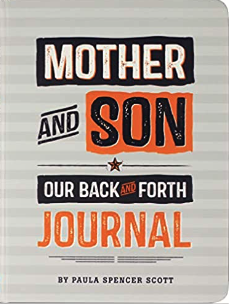 This fun interactive journal will turn small bits of free time into a way for Mom and Son to have some fun and find out more about each other! ($10)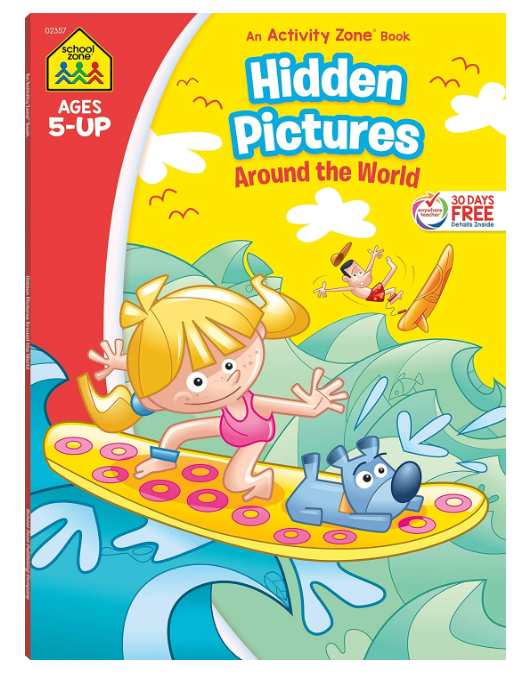 My boys have always loved a great seek and find book and this one is inexpensive and lots of fun. Best for 4-6 year olds.($5)
A powerful, true story about a young lawyer and his fight for justice and equality. A must read. ($10)
A beautiful and captivating novel that tells the story of two sisters resilient sisters separated by World War II. ($10)
The Best Gifts Less Than $10:
Holiday Fun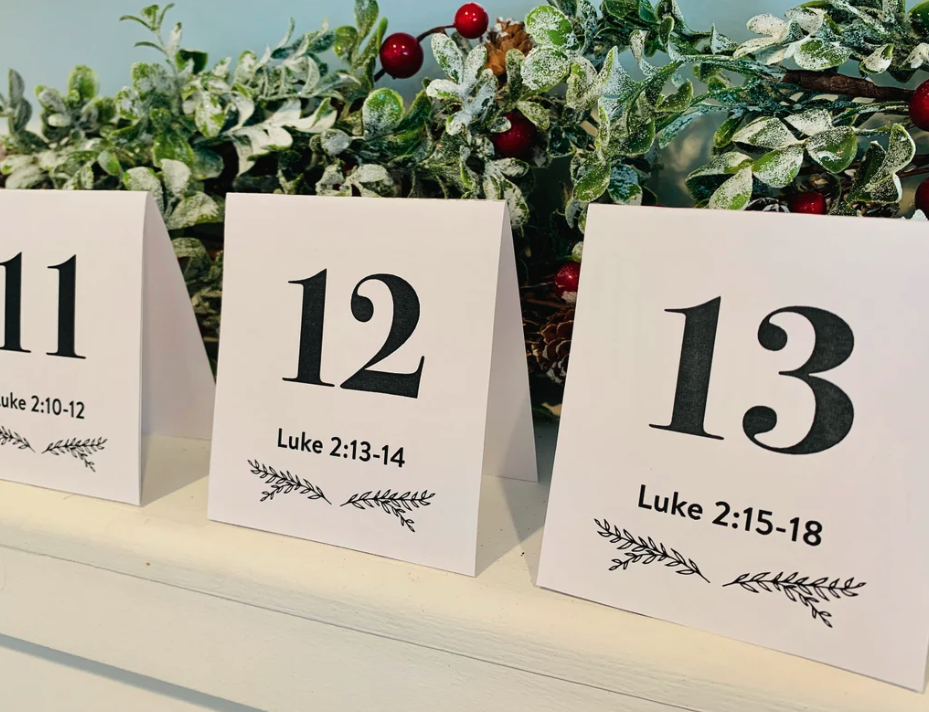 This makes the best neighbor gift and is only $5. Download, print, cut and include some twine and a little treat. There are options for families with both younger kids and teens. ($5)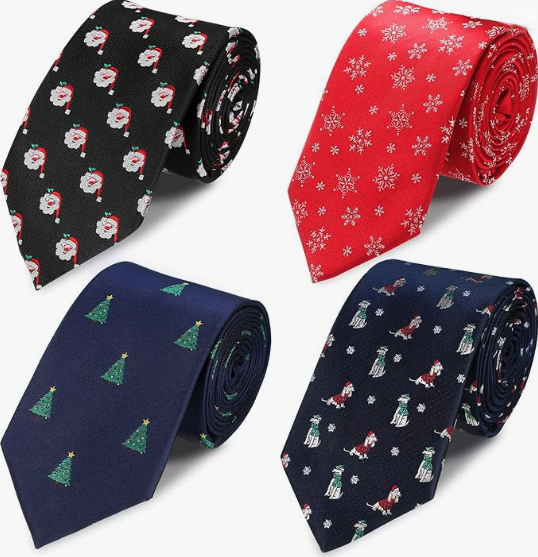 You missionary can share a little bit of the holidays every way they go. ($19 for a 4 pack, so less than $5 each!)
What boy doesn't love the chance to fill in a story with funny words and then laugh at themselves? This is the perfect stocking stuffer!  ($7)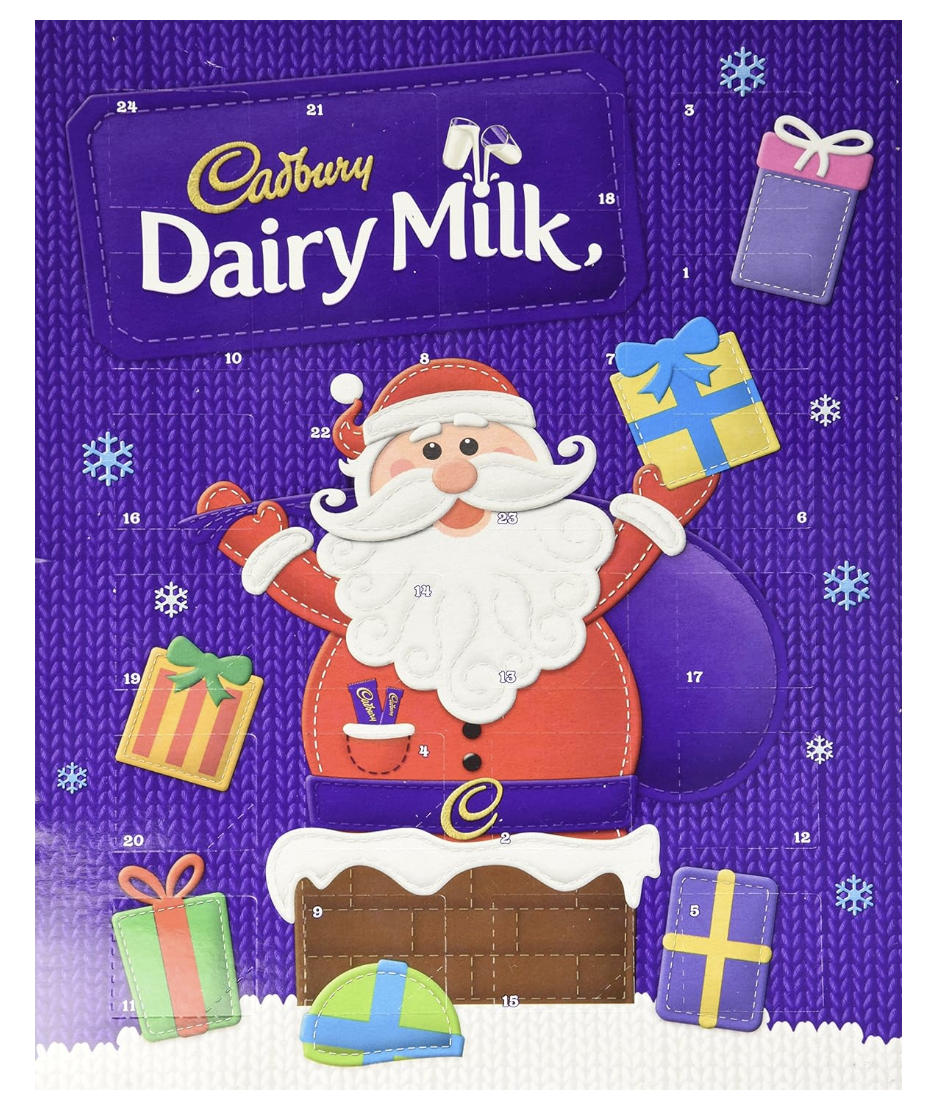 Such a fun way to countdown to Christmas. ($8)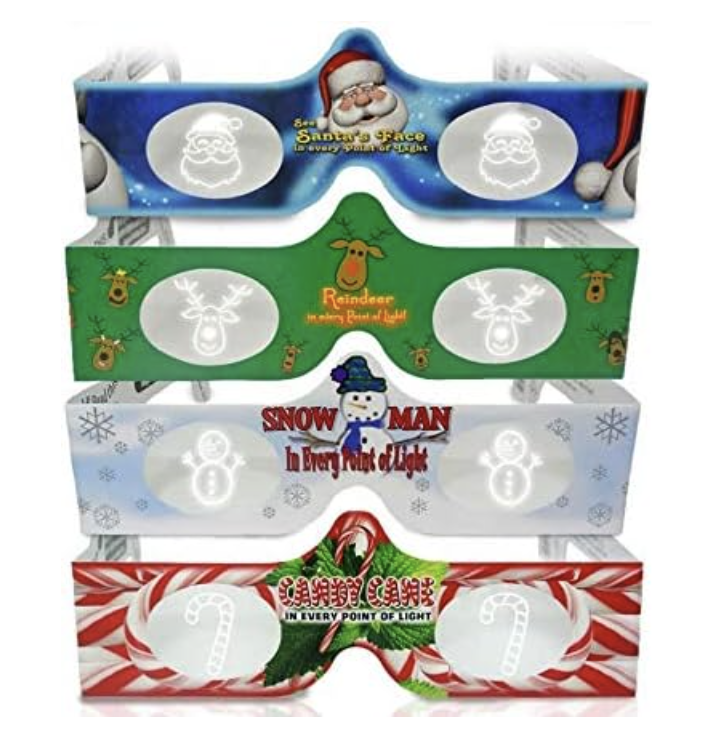 These are such a fun way to spice up the Christmas lights. They are fun to take with to view house and city lights. We have even used them on our phone to make a fun photo filter. ($9)
Leave a Comment
What gifts are you most excited about? What gifts less than $10 would you add to the list?