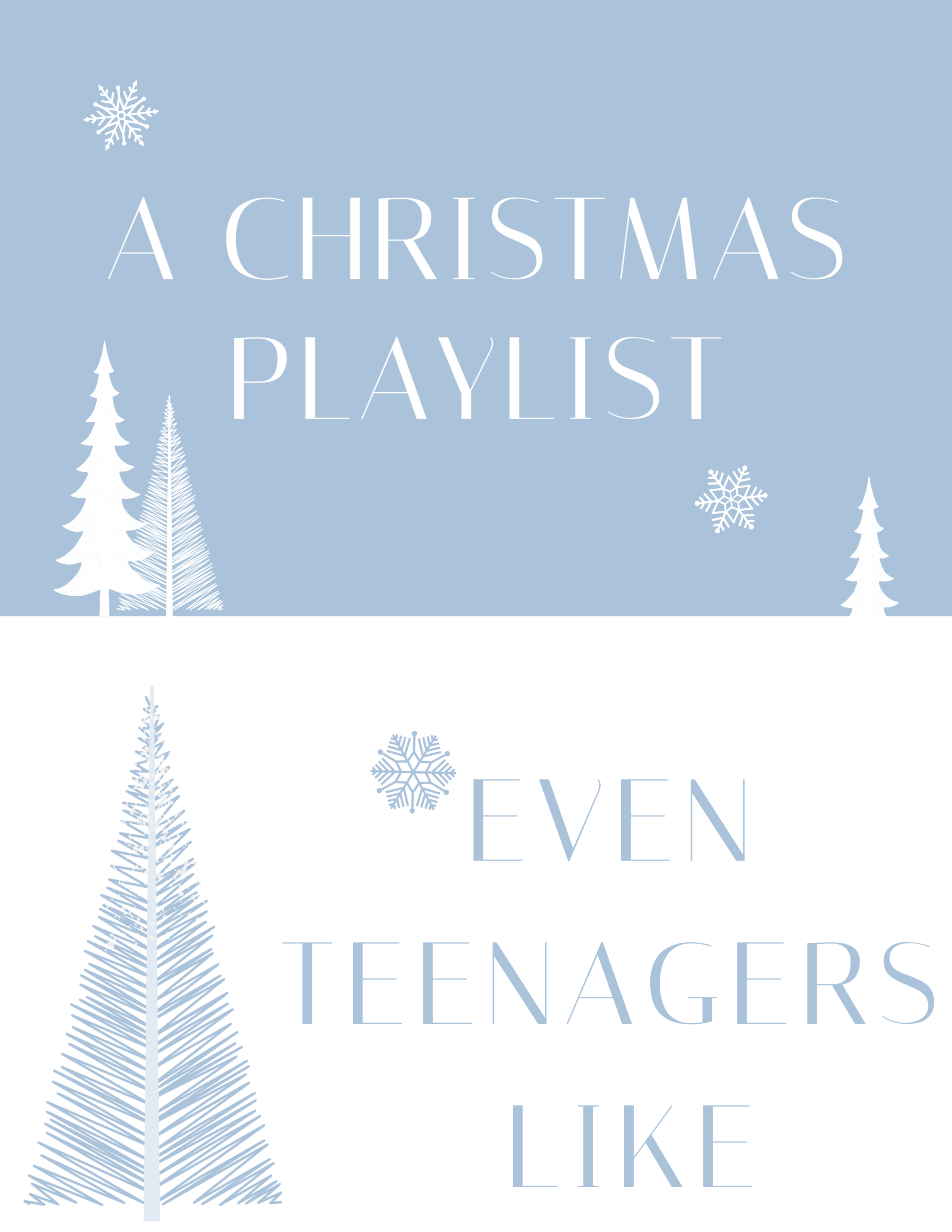 A Christmas Playlist Even Teenagers Like
There are moments in parenting when you wonder how a certain child ever came from your DNA. One of mine happened when my son, at 7 years old, announced, "I HATE CHRISTMAS MUSIC. CHANGE THE STATION!" He was dead serious.
I LOVE Christmas music…pretty much all of it and for the full 5 weeks before Christmas. How could this be happening? It didn't get better as he got older. He would literally cover his ears when it was on and ask me every 10 seconds to change the station or sing another song loudly to block the cheer. Not a very merry way to spend my holiday car time.
How We Made the Christmas Playlist for Teens
As a teen he started to tolerate it, though he was still unimpressed. Then, along came Spotify, and he found a few holiday songs he didn't mind and some he even liked.
It was fun to explore new Christmas music and there were quite a few good ones we all enjoyed. So, we created a Christmas playlist for teens that doesn't kill the holiday spirit for our family. Some like certain songs more than others but everyone is generally happy or at least not mad about having this be the soundtrack for our Christmas festivities. I have to get my Carpenters and Bing fix when I am all alone, or as a good mom does, torture her kids with just enough of what they don't like…at high volume.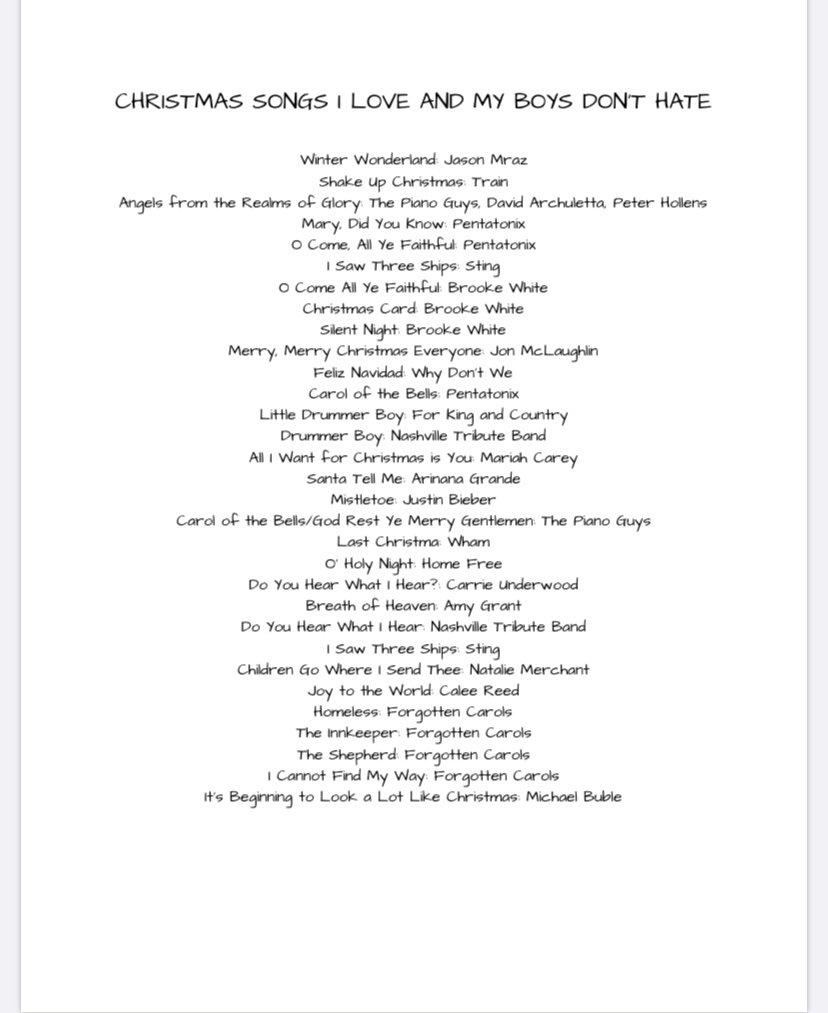 More Ideas for a Teen Christmas Playlist
We have loved trying suggestions from readers over the years as well. Here are a few of the most popular ideas.
Go Tell It On the Mountain: The Lower Lights and For King and Country
Feels Like Christmas: Jonas Brothers
Christmas Everyday: David Archuletta
Underneath the Tree: Kelly Clarkson
Light of the World: Lauren Daigle
Pachabel Meets U2: Jon Schmidt
Christmas Wrapping: The Waitresses
Who Would Imagine a King: Katherine McPhee
Love is Christmas: Sara Bareilles
Happy Happy Christmas: Ingrid Michaelson
12 Days of Christmas: Straight No Chaser
Come on Christmas: Matthew West
His Favorite Christmas Story: Capital Lights
Wake Up, Wake Up: Matthew Wertz
God Rest Ye Merry Gentlemen: Bare Naked Ladies
Christmas Eve, Wake Up Little Child, Jerusalem: Peter Brienholt
Jesus Christ the Apple Tree: James Galway
Ring Out Wild Bells: Kat Tingey
All I Want for Christmas is You: Vince, Vance and the Valiants
Share Your Favorite Songs
Does anyone else relate? Do you have a Christmas music hater?
What are your favorite Christmas songs? I would love to test them out on my crew!  Add them in the comments so we can all try something new!
More Ideas to Celebrate Christmas with Teens
Christmas with teens at home is the best. We love playing the candy bar game, our dollar store gift exchange, the marshmallow snowball fight, voting for the best lights and our neighborhood Christmas luminaries. What Christmas traditions do your teens love?