The older boys get, the harder they seem to buy for, but have no fear, you are guaranteed to find something amazing for your growing boys on this list. From electronics to the outdoors to cool clothing you can count on, I am here to simplify your life this Christmas. All items are linked by their title.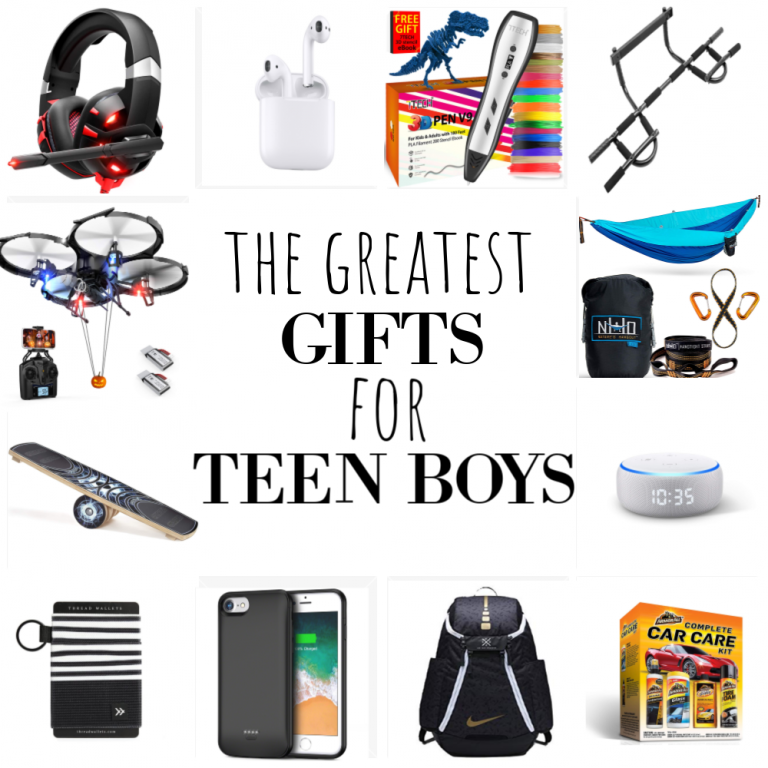 Here is our list for the best gifts for teen boys. There is a little something for every boy out there, and maybe even something new to surprise the boy in your life with! If you were looking for ideas for MEN find them HERE, if you need something for WOMEN, I will hook you up HERE, if you want SCREEN FREE gifts for BOYS they are all HERE, or if you are ready for STOCKING STUFFERS, I have you covered HERE.
NEW FOR 2020
If you have a fidgeter or a creative brain, he will love this sculpture building pen. Would be great all wrapped up or in a stocking. ($22)
If you have a boy in your life who loves to get outdoors, even in the snow, these snowshoes would make the perfect gift! They offer hours of exploration and adventure! ($80)
This game is hilarious. Think hot potato but it shocks you when the music runs out. Our family has played it a bunch and the shock is legit and there is a serious thrill during the game. Perfect for teenage boys! ($30)
I guess jewelry is back for boys, and I love the message of this ring: "God is greater than the highs and lows." Could there be a more perfect reminder for all of us this year? ($15)
Longboards are such a great gift for older boys! These are especially cool and easy to ride and offer them a great way to get around and have a little independence. ($100)
If you follow me on Instagram, you know how much I love this phone. It is the perfect "first phone" for every tween and teen. It comes with 12 pre loaded apps and you don't have access to the internet or the App Store. It allows kids to communicate with parents and friends, keep their own schedule, set reminders, download music and a few other great things but keeps them safe from the all junk that comes with a smart phone. It has been such a blessing our our lives. The cost is $99 and you can get $10 off with the code: BROOKE10. The contract is month to month and only $25. You will love it!
These slippers are high quality and cozy warm. We love the hard bottom just in case you need to slip outside in them. They are fantastic and fit true to size! Slightly pricey but the quality is worth it. ($45)
I love this handy charging station. No more looking for cords and places to plug things in. This is perfect for your techy, apple loving son! ($28)
This game is all the rage for families right now for good reason. It is hilarious, current and can be so funny. You will want to get your hands on this one right away! ($20)
I know that airsoft guns are not for everyone, and safety goggles and masks are a must as is maturity and a regard for safety, but if you have a kid who loves to hunt or be outside, this is a great option for a really awesome gift. A little pricey, but worth the money. ($160) You can grab the goggles HERE
If you have a kiddo who is using his phone a lot for watching movies or even online school, this is a awesome option to enlarge the screen and allow them to be hands free! ($14)
Showing the state of our world right now with this gift list, but with so much going on online, being able to be hands free while you watch or learn something new is so useful. This Cell phone holder would make a great gift! ($12)
This is a hilarious card game for an older family. You can't be too uptight to play this one, but it is family friendly! Feel free to remove any cards that don't work for you! ($30)
This necklace has been worn and loved by both my boys. If you have a kiddo who likes a little bling, this one is a good one. ($30)
Our thread wallet is still going strong! We love it. Super simple design and lots of colors to choose from. Only $12. Grab a matching lanyard
HERE
for the perfect combo.
My 14 year old just finished this book and COULD NOT PUT IT DOWN. He absolutely loved it and read way past bedtime. It is squeaky clean but full of action, adventure and mystery. Your boys will love it! ($15)
Another fabulous book for boys of any age. The story is true and compelling and absolutely inspirational. The Young Reader version is perfect if you aren't quite ready for the heaviness of the adult version. ($10)
If you are looking for a great way to get your tweens or teens to start journaling, this is an awesome option! The journal is simple and doable and just right for tweens and teens!
This one is a splurge, and something you have to have room for, but my boys and their friends love to play ping pong. Would make a great family gift! ($399)
These might look like skateboards but you can control them with a remote and they go up to 20 mph. They are pricey but pretty cool! ($400)
FAVORITES FROM YEARS PAST WE STILL LOVE
Hammocking is all the rage, and these are easy to use, store, and hang. Hammocks are the perfect gift for an outdoor loving teen (or kid, or dad) and the perfect place to camp, sleep, read and relax. If you have two trees, you can have your own personal space, and this hammock is a great one ($30). We have tried multiple brands and this Nature's Hang Out is by far our favorite! Sturdy, comfy, and extra long straps which is a huge bonus. Worth the money for sure.
These balance boards have been quite the hit. It is the perfect indoor activity to work on balance and coordination. Boys of all ages love the challenge of staying stable and hardly realize that it is working them out at the same time they are having fun! Still using ours almost daily after a year! ($56)
If you have a kiddo who is into wheels, these wave boards are the coolest. The wheels glide just like you are on the water and provide hours of smooth fun! ($90)
These top just about every boys' Christmas list. They are a little pricey but will be well loved and well used. ($160) If you don't have quite that much to spend, we have loved the $50, less sleek option HERE.
If you have a child who is really into STEM and technology a 3D pen will be a super exciting gift! Think 3D printing on a individual basis with your own pen. Hours of fun, if you don't mind the investment. ($50) If this one is sold out, the same reputable company makes another 3D pen with great reviews and is only ($40) you can find it HERE.
Not sure if Kendamas are cool again where you are, but they are all the rage again here for the middle schoolers, and I am all for them doing anything that doesn't involve a phone! Grab a nice, new one for under $20.
So much fun for teen boys! You build your own 2 catapults and shoot against each other for lots of science minded and rowdy fun. A great, inexpensive gift for any type of boy. ($15)
The new Echo Dot comes with a clock and an alarm and has a built in speaker so your teen can play the music he loves, set his own alarm, catch a podcast and call you from home without a cell phone. It is a an absolute winner. ($60)
Do you have a teen who is ready to take on the world? Purchase a heavy duty carry on to get them ready for a life full of adventure. Also a great gift if there is a vacation surprise involved! ($55)
If you have been looking for an awesome drone that doesn't break the bank, this is the one for you! What boy doesn't love trying his hand at learning to fly? ($45)
Sometimes a teen boy just needs to get physical and let out a little frustration. This option for a punching bag is great since it doesn't have to hang from anything. Significantly better than walls with holes :). ($129)
You can't get a punching bag without some boxing gloves. These are even a cool gift on their own if you have something else you don't mind your son punching. ($30)
For a more advanced learner, this National Geographic Microscope is phenomenal with science experiments and slides to go along with it! Perfect for your budding Einstein. ($80)
If you have a teenager who still loves to build and doesn't mind a challenge, this is a great gift or stocking stuffer! He will love spending quiet hours putting together this intricate scorpion, no glue required ($7).
Do not waste your time with other over the door basketball hoops! Buy this one and you won't ever need another. The backboard is strong and shatterproof and the hoop has a breakaway steel rim for slam dunks. Any age kid (or adult:) can play on this and will love it. It can be mounted on the wall of a playroom or bedroom or can hang over a door. We have moved it around to the back of a chair for the baby to play on or on our highest door frame for the big boys. It will be loved forever. If you buy it, definitely grab the extra balls! ($30)
If you have an athletic kid, nothing is better than a brand new, high quality basketball. This one is our favorite indoor ball, and I think you will love it too! ($60)
Spikeball is the perfect indoor/outdoor game. This portable, easy to play ball game will keep your kids occupied all year long while doing something that is crazy fun for the entire family. Great as a lawn or beach game or played in the basement during cold weather ($60). Best for kids 10 and older.
A bit like ultimate frisbee for four, this fun and portable game is great for the backyard or  beach. This game is easy to play, portable, and keeps the whole family active.  We have LOVED ours! A great idea for a family who loves to be on the go ($40). Best for ages 8 and up.

One of the best ways to get in shape is jumping rope, and if you are young enough, you might think it is fun too! This gift works for all ages but especially great for boys wanting to stay in shape! ($10)
As kids get older, Christmas gifts become harder and harder. This Pull Up bar fits on a door frame and is a great idea for a teenage boy who is looking to improve his strength! ($27)
If your son is super into fitness, this agility pack is well worth the money, offering hours of training and variety for your athlete at a reasonable price. ($25)
This is the coolest new backyard game! A little bit of golf, a little big of cornhole and tons of fun for the whole family. If you are looking for a great group gift, this one would be perfect! ($40)
Need something fun for the long winter days? What about this Hookey Ring toss game? Think darts but way safer! Throw this up in a man cave or basement or even a bedroom for all kinds of fun for kids and adults alike.  Order HERE ($36)
These thumb pianos are so much fun for any kid who likes music. It is amazing what they can do. Such a great alternative to a screen when there is down time. ($40)
If you thought yo-yos were a thing of the past, think again! These toys have reinvented themselves and are challenging and fun for boys of all ages with a myriad of tricks to learn and perfect. Investing in a good one is worth it ($13).
If you need a new yard game that keeps things interesting and is easy and safe for all ages, this one is great! ($55)
Rounding out our soccer ideas, is this awesome soccer trainer. It is a great way for your soccer lovers to work on ball skills without a teammate. We have really enjoyed ours. ($13)
These are easy to wear and waterproof and teen boys love them. Super economical starting at about $8. Would also make a great stocking stuffer. ($8)
If your teen loves crafting but has a hard time finding avenues as he gets older, perhaps this leather set would be a fun surprise to try something new! ($27)
Ukuleles are a great instrument for a budding musician. If you think your teen might like to add a little music to his life, this is a great starter option ($38).
If you are going through batteries like they are water, this charging station is exactly what your boys need! They will love not having to beg for another pack of batteries and you will love the money it saves! ($30)
If you have a gaming lover, most likely he is interested in a headset. This one is great quality and super reasonably priced! ($27)
My boys will not be getting one of these, but that will not stop them from dreaming. Apple watches are apparently the coolest. ($185-$400)
Am I the only one who isn't interested in a full drum set without volume control? They answer is here with this electronic, portable drum set with volume control, the ability to record, foot pedals and all the bells and whistles your little musician is hoping for without the headache! ($130)
If you have a gamer in your house, chances are he will be thrilled with the new Nintendo Switch. This is a serious investment, but if you are okay with it, it is sure to bring a hearty smile. ($300)
If you have a garden full of bugs you don't want and a boy who love to eradicate things, this salt bug gun will be the perfect gift! Tons of fun and helpful too! ($40)
If your little guy loves to ride inside to or dreams about it all day long, these tech decks with ramps are all kinds of fun. They were cool years ago but have recently come back on the scene for even the middle schoolers. ($15 starter kit) or grab the skateboard for $3 each HERE.
If you have a kid in your life who loves the outdoors but also likes to have guaranteed power, this Solar Cell phone charger would make a great gift! Reasonably priced and always useful! ($20)
The price on this toy is no joke, but for good reason. Lego Mindstorm robots are the best out there and allow the user to have all kinds of programmable fun that will challenge their brain and their abilities ($350).
If you have a basketball player, chances are they need a good place to keep all their gear, and this one is our favorite! Quite the splurge, but lasts forever. ($78)
Teenage boys rarely need more warmth, but sometimes they do need a weighted blanked for less anxiety and more sleep. This is the perfect option! Made of bamboo so it doesn't heat you up, but still weighs either 15 or 20 pounds (you choose) for a more restful night sleep. ($65)
Now I know this doesn't sound like the manliest present, but if your teen struggles with acne or troubled skin, a silk pillowcase is totally worth the purchase as it really helps with bacteria and irritation. Maybe no hoots and hollers on Christmas morning, but it is a gift that keeps on giving. ($20)
For the boys who love putting cars together, this is an amazing model kit since everything snaps together, no tools required ($35).
This remote control car is for the big boys who love to race, soup up, and replace parts on their car to optimize its speed and performance. This brand is tops and has replacement and upgraded parts to order and really customize your own car. Not cheap, but provides years of learning and fun ($180).
If you thought yo-yos were a thing of the past, think again! These toys have reinvented themselves and are challenging and fun for boys of all ages with a myriad of tricks to learn and perfect. Investing in a good one is worth it ($13).
We have had great luck with the simplest Garmin. My son has worn it for almost two years with no issues or problems. If you have a fitness junkie or a kid who needs to be motivated to get off the couch, this would make a great stocking surprise $60.
Does your family love to camp? Boys love having their "own" stuff to use. What about a cool mess kit or another item they need? ($10 and up)
These take you back, right? They are just as entertaining and challenging as they have always been…a great little item for the stocking! ($11)
This Gear ball is a Rubik's cube with even more challenge. If you have a son who loves a little brain bender, this will keep him busy for days! ($15-$25)
Most teens are pretty attached to their devices, so a high quality portable charger would be a very welcome stocking stuffer! $15
What boy doesn't sneak his dad's cologne for as long as possible? Make his day and gift him some of his own. These sample spritzer sizes are the perfect way for him to find his favorite fragrance or split them in a house full of boys…perfect for gym lockers and travel.  $26
If your home is anything like ours, you can never find your ball pump when you need it! This would make a great stocking stuffer for your careful athlete. ($12)
Boys love socks, but moms don't like to pay $12 a pair so throwing one of these "nice" pair in their stocking is a real bonus!
Did you know that there is an "it" water bottle? If not, now you do and at $25-$35 a hydroflask is definitely a Christmas splurge. On the bright side, it is a very useful item that can fill a lot of stocking space too. It would make a great stocking stuffer for your athletic, outdoorsy, or musical son.
I am convinced you can never have too many charging cords. This one is extra long for those who want to charge, text and sit on the couch. Perfect stocking stuffer!  ($16)
If your son is always searching for a charger, this case/battery charger would make a great gift or the perfect stocking stuffer…no more dead phones! This has been a lifesaver in our house and is awesome for travel too ($40)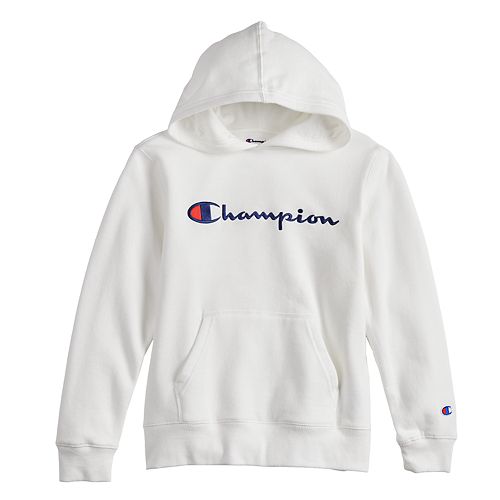 Hoodies
If you are a teen boy, hoodies are basically life and Champion is a well loved brand at the moment. You can get a young adult size at Kohls for about $32 but if you need a men's size, you are looking at around $60…yikes! These types of splurge items make great Christmas surprises!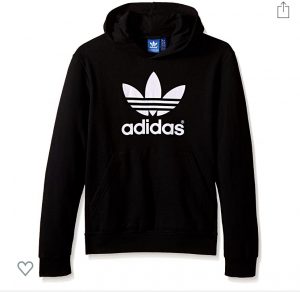 These are also well loved right now and should be for the price! However, it is well made and will be well loved. About $55.
A reader brought this one up as an awesome stocking stuffer that will make your teenager or young adult son laugh but will also become very useful. I am loving it. ($17 for 2)
These ties are fun, funky and best of all…repel water and stains and are machine washable! That is right, machine washable. We love the crazy designs (but they also have conservative ones) and options for skinny or fat ties. Great stocking stuffer or gift! ($32 but 20% off your first order if you use the link above!)
A reader game me this idea, and it is brilliant! Absolutely small enough to fit in a stocking and super useful if you have a bike lover in your family or if the big gift is a bike this year! ($20)
If you have a bike rider in your home, safety is super important. These bike lights would fit nicely in a stocking and be so useful when your kids are riding at night or out on a trail. ($16)
Kanoodle is awesome brain and spacial relations puzzle game that is perfect for car rides, waiting rooms, or quiet play at home. Even your teens will get into this one. ($11)
Do you have a driver in your family who likes to keep his car at least smelling clean if not looking clean? This pack of 12 fresheners is a great item to throw in a teenage stocking. ($15)
If you have a driver in your house, this is an awesome idea to help him take care of his new wheels! Great price too ($13)
If you have a son whose car is parked outside all winter, he will love you forever for grabbing him Frost Guard which protects the windshield from ice and snow and rolls up into a small, storage pouch saving lots of cold weather labor. ($30)
A reader turned me on to this one too! Such a great stocking stuffer for the skiers or outdoorsmen in your life! ($7 for a pack of 10)
If your son is really into camping, these rainbow fire packets are lots of fun, making the campfire all kinds of cool colors! ($20)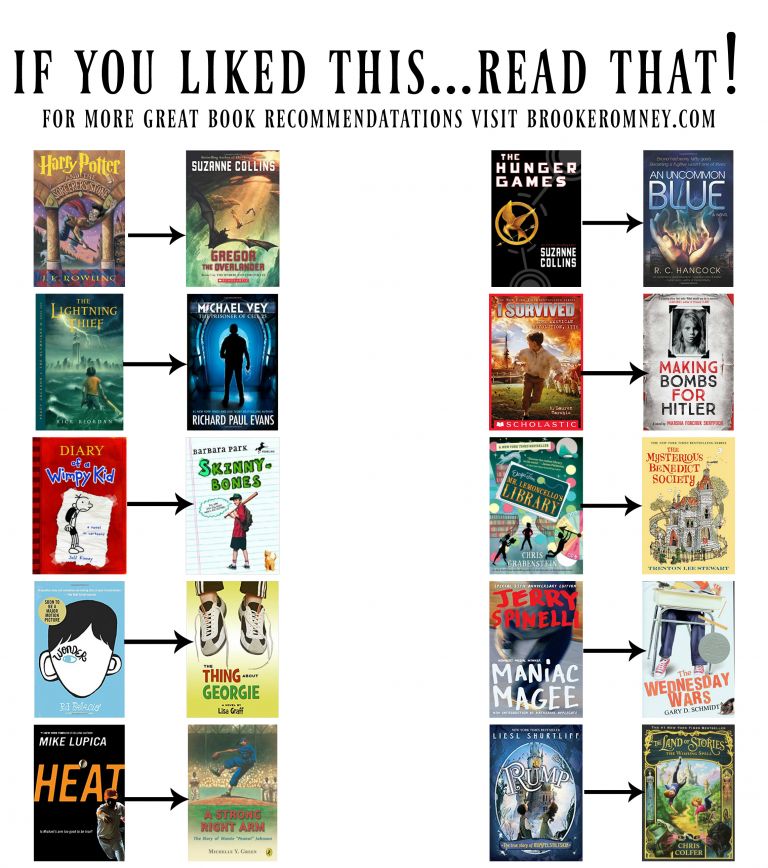 We gift a book every year, and this list holds our very best recommendations for boys! You are sure to find something new that he won't be able to put down. If you have questions, feel free to ask! Check out the list HERE. or an updated one for older kids HERE.
I also love gifting my teen experiences and gift cards…they seem to mean a lot to them as they begin to pay for their own life. A few suggestions are:
A gym pass * A ski pass * An amusement or waterpark pass * Golf Pass * Spotify Premium subscription * Apple music subscription * gas cards * gift cards to movies or fast food * Xbox gift Card * money toward a trip * Top Golf* airplane tickets
*I am an Amazon Affiliate and get paid a small commission when you purchase these items through my links, but please know that I NEVER recommend anything we haven't or wouldn't love. I really appreciate you supporting my work, time and writing through your purchases.*