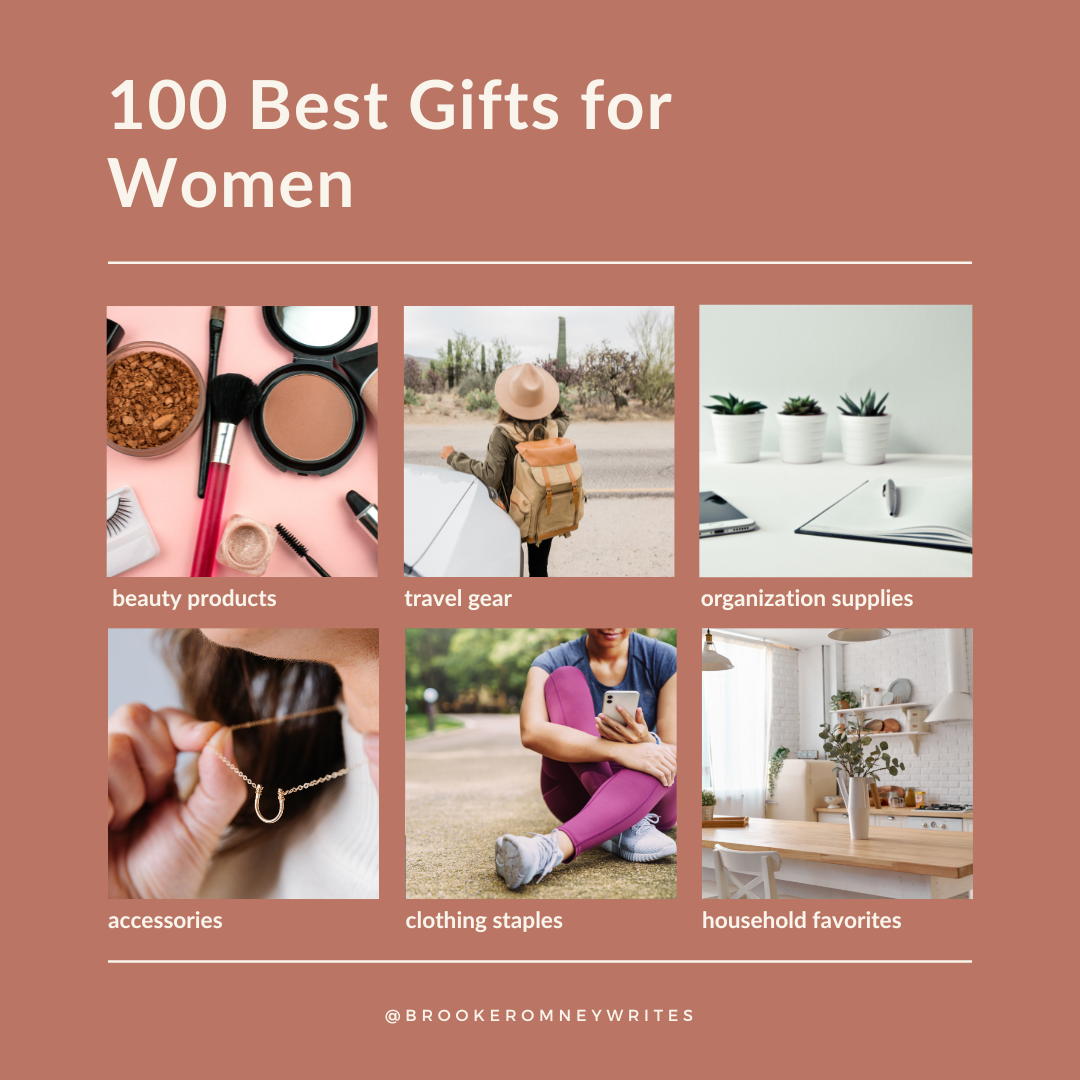 100 Best Gifts for Women
It's the best to celebrate the incredible women in your life around Mother's Day. I wanted to share some tried and true gifts for women at all price points so you can let all those ladies know how grateful you are for them.
First I want to start with a few great Mother's Day outfits and then we will move to other gifts! Everyone deserves to feel great on Mother's Day!
This dress is an absolute winner and looks good on EVERYONE! It comes in all kinds of colors and patterns, is affordable, longer sleeves, doesn't wrinkle and is super size inclusive from an XS to a 4XL!
This dress is one I reach for all the time. It is flattering, fun, and comes in tons of colors. It goes from a medium to a XXL and fits true to size. I wear a half tee under mine since the sleeves cut in a little far underneath. It's a great dress for all occasions since it is easy to dress up or down!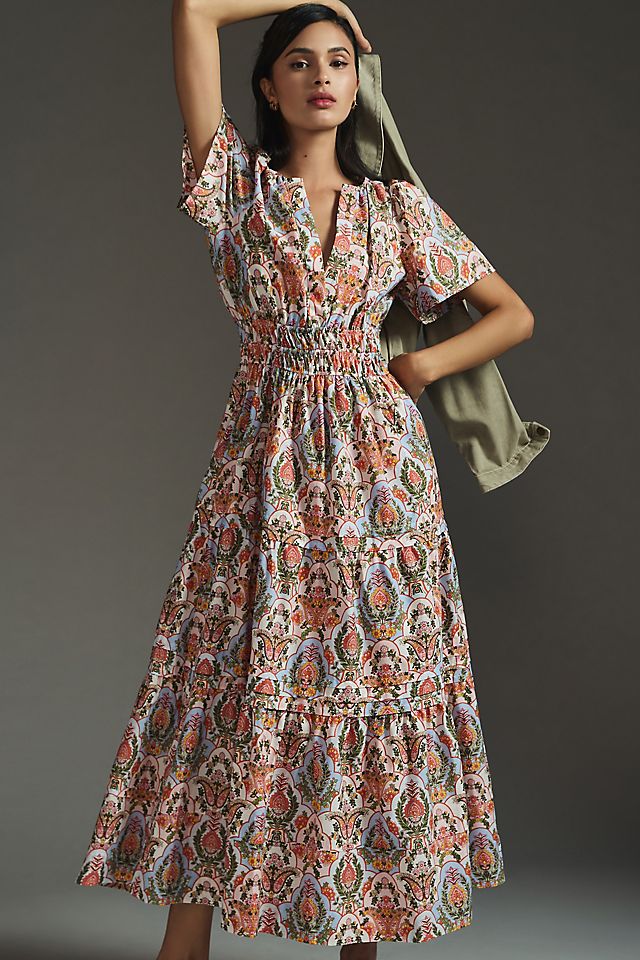 If you have a little extra money to spend, this dress is worth it. It looks great on everyone and comes in gorgeous patterns for summer. You truly can't lose with this one and will be your favorite over and over again!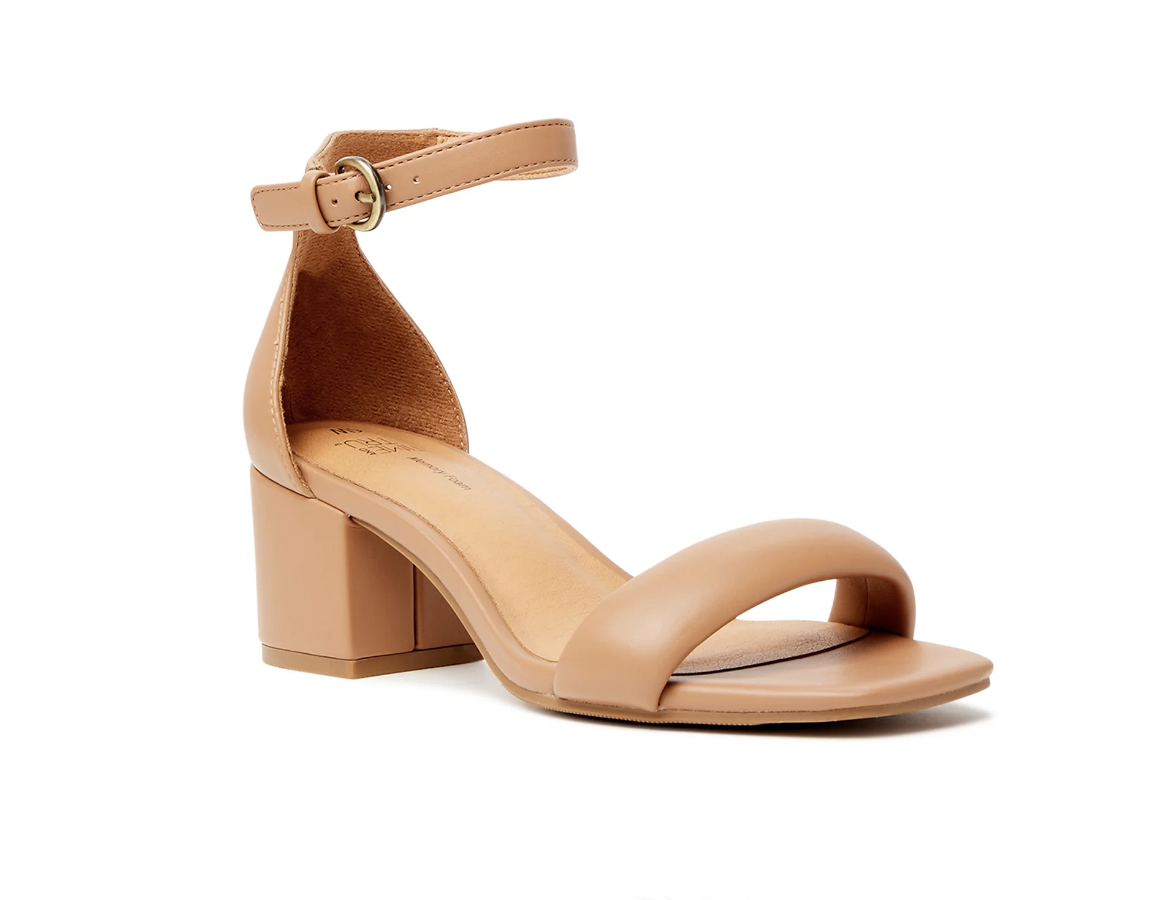 I have such a hard time finding shoes that don't hurt my feet, so I was shocked when these $22 neutral sandals were an absolute win for me! They are padded on the bottom, have a reasonable heel, and the strap keeps them steady. They aren't Disneyland shoes but perfect for dressing up just about any outfit! And the price cannot be beat!! Run true to size.
Gifts for Women Under $20
If you know someone who loves to know everything in her life is clean and sanitized, this inexpensive cleaning kit with all the right tools would make a great gift! ($4)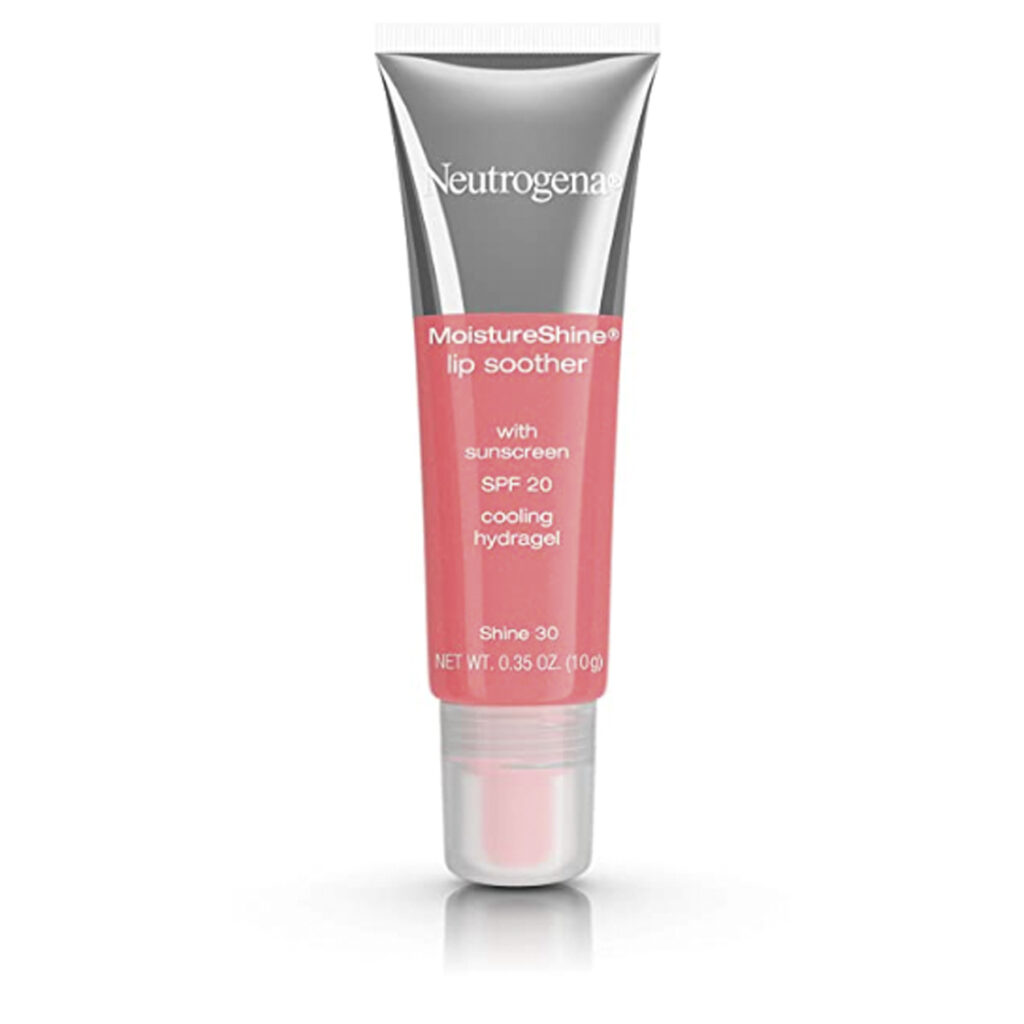 One of my favorite items for spring and summer, this would be perfect in a self-care basket or as just a little gift for a friend or neighbor. Great gift for women! ($6)
Add a little spa feel to every shower with this cool shampoo brush! Great for a self care basket or a stand alone small gift! ($6)
This little tool can help relax you and help with swelling and redness! Add it to a self care basket or gift on its own! ($6)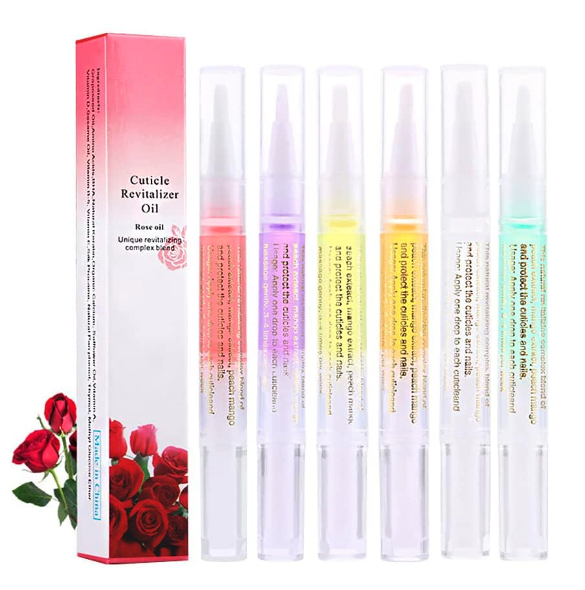 Nail cuticle oil pen is the best choice for nourishing and maintaining healthy nails. You can choose a variety of flavors (Rose, cherry, lemon, lavender, Jasmine, blueberry-6 flavors) in this nail care kit. ($8)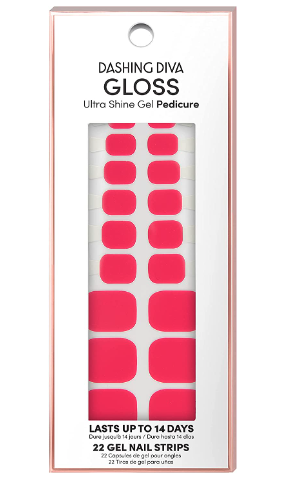 These are gel nail strips that stay on for a couple of weeks. They aren't fake nails, but they give you that salon quality, polished look on your real nails so you can still do all the activities you love! Lots of colors. Would be great in a self care basket!  ($8)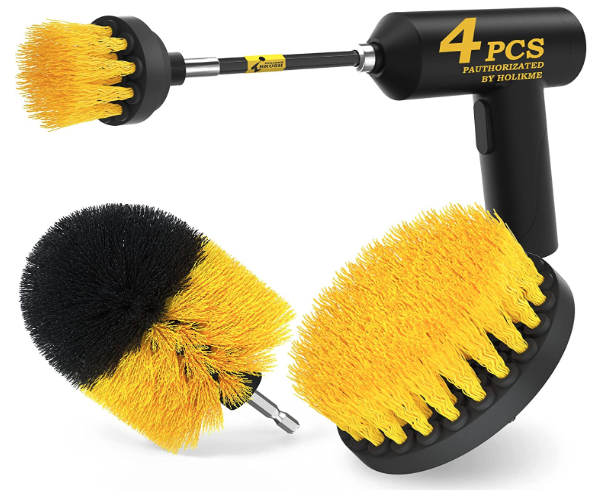 3 shape of brushes clean your bathtub, grout, upholstery, and more! Perfect for those clean freaks! ($8)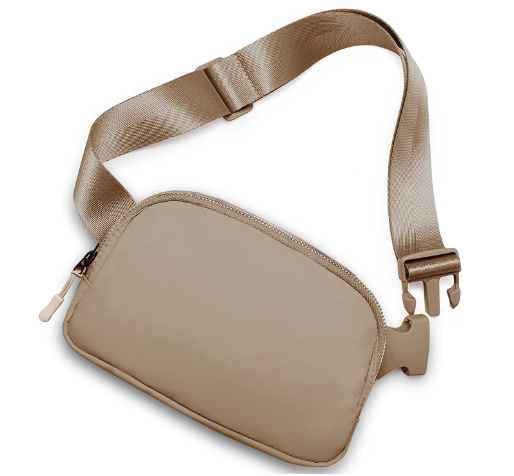 This bag is lightweight and easy to carry. It can hold your phone, wallet, passport, keys, ID and other small items for your great convenience. ($9)
I saw this idea from Everyday Reading and loved it so much! What a perfect little gift for just about anyone! The little garbage can sits in your cupholder to collect all those gum wrappers and receipts. What an awesome invention and perfect that clean loving woman in your life. ($9)
If you are giving to a practical woman, I promise she will love this so much. We use ours all the time!  ($10)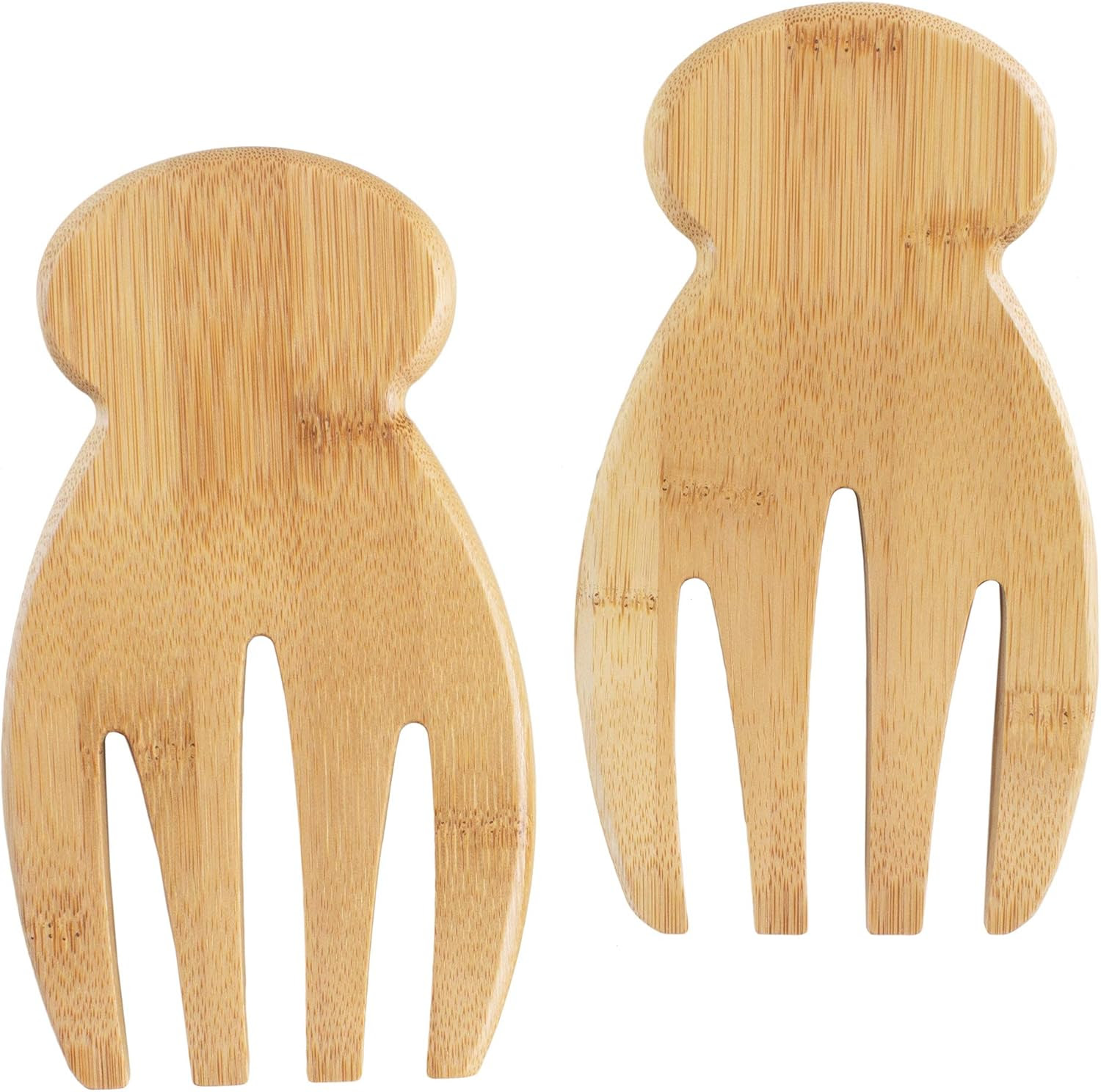 If you have a woman in your life who loves making salads, these are the perfect salad tossers and tongs! So much easier than the typical kind, made from bamboo and super affordable. Another great idea from Lillie Eats and Tells.  ($12)
Another addition to a self care basket…perfect at about $1 each! ($10)
This is a book you can't help but love! A great gift for any woman in your life! ($12)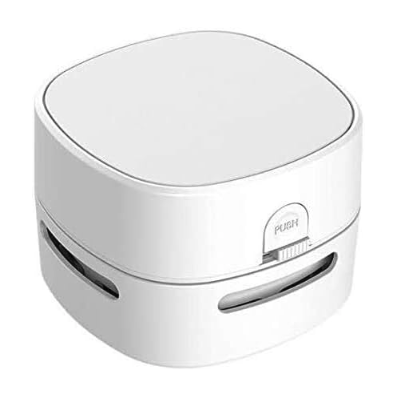 Portable and Cordless vacuum for your desktop for quick cleaning. You just hold it by your hand and move it. This table cleaner will save from the annoying little mess in life and clean all around your home and car. ($13)
I had no idea how beautiful and useful kitchen towels could be until I found Geometry House! Not only are the beautiful and fun but they are so soft, quick drying, and amazing at taking care of spills and drying dishes, I will never go back. Makes a cute gift with hand soap or a new baking dish! ($16 but use the code BrookeR15 for 15% off!)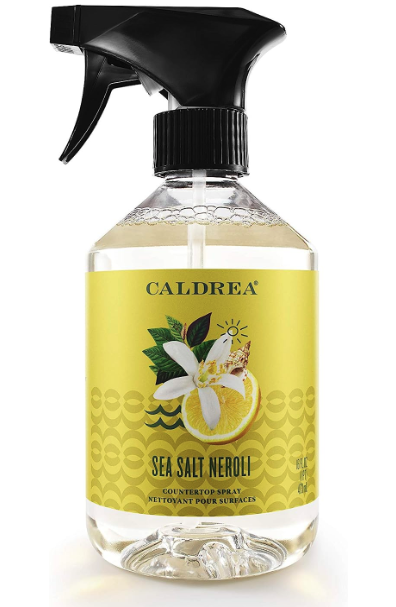 Caldrea Sea Salt Neroli Countertop Spray Surface Cleaner refreshes the home with little effort. Safe and hardworking on all finished surfaces including woodwork, tile, laminate, porcelain, fixtures, sealed wood floors, and natural and engineered stone, including granite. ($12)
This small kitchen tool is awesome for waffles, eggs, paninis and just about anything else you need to cook quickly. Also small and perfect for a cute girlfriend gift! ($13)
If the woman in your life loves her apple watch but might like some variety, this is a great option for her!  ($13) another fun option HERE.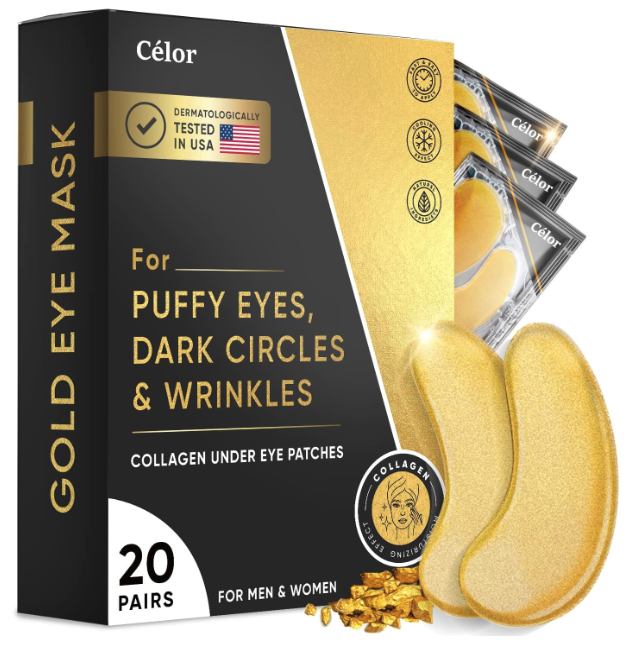 Whether you want to look 10 years younger, move on from having panda eyes or to simply remove puffiness for an event, these eye mask are here to your rescue. These stay stay on the skin and reach areas around the eye for more concentrated care. ($13)

I don't know what I did before I found these undershirts. They make just about every shirt wearable for me without too much extra bulk. Go with your regular size because you want them to be fitted. I have it in white and black! If you love gifting useful items, this will be well loved. ($14 each)
Anything by Mrs. Meyer's smells so delicious, it almost makes you forget you are cleaning. Perfect if you just want someone to know you are thinking of them! (3 for $14)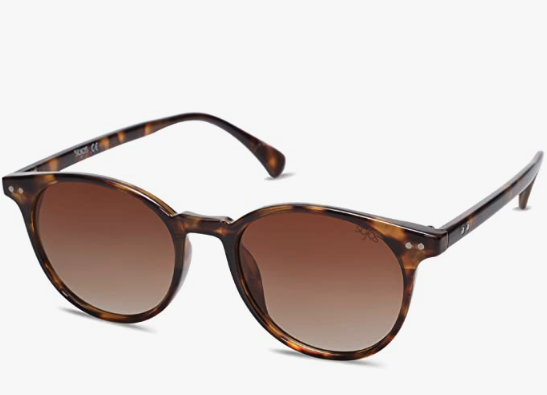 I can't wear nice sunglasses because I lose and break them, so these have been my go to faves! Lots of different colors to choose from and would be great paired with any of the other summer items on the list! ($15)
This is a great gift for the book lover who is often commuting! ($15 and up)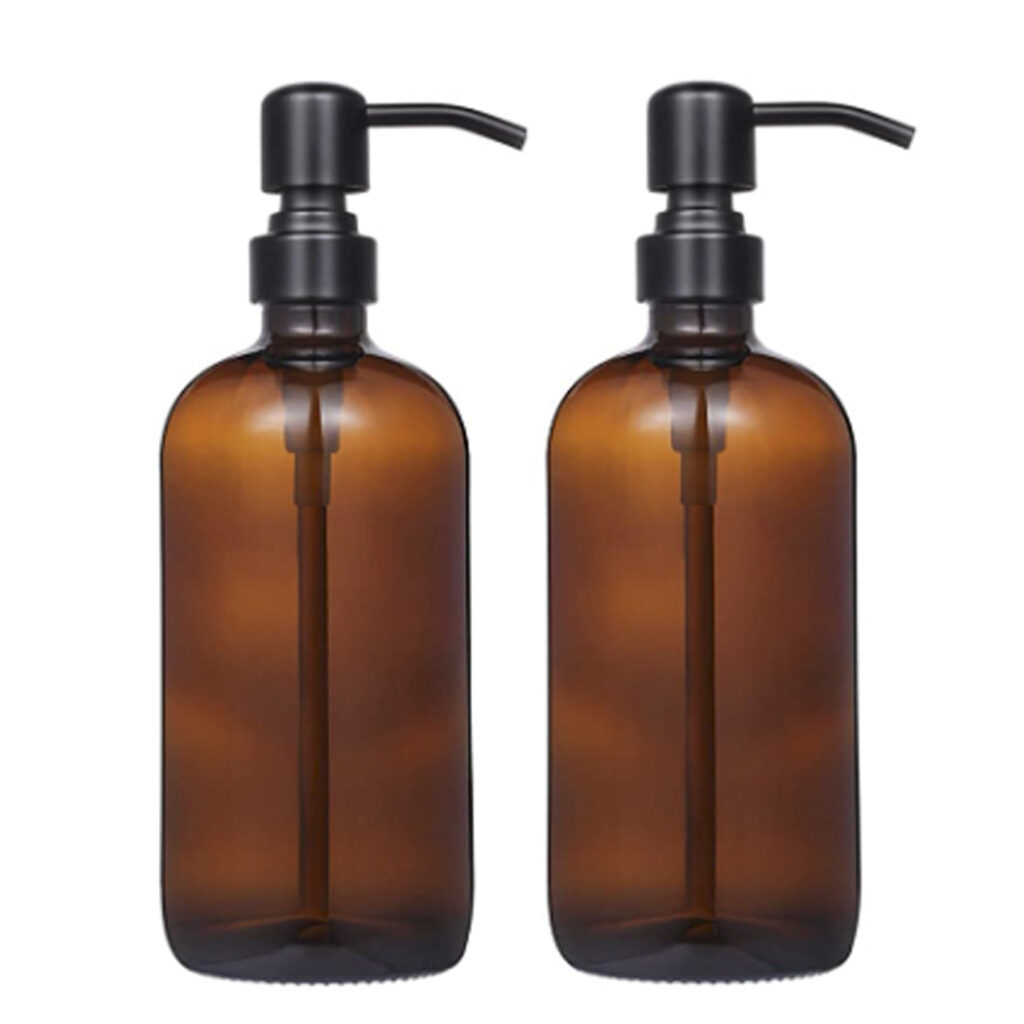 These are beautiful, refillable and on trend and would make a great gift with your favorite soap! ($16)
Perhaps a shameless plug, but if you are looking for a great gift woman, ANY woman, this book is it. It will change the way you feel about yourself, others, and God in the very best way. If you know someone who could use a boost, this is the perfect gift for her. If you don't believe me, take a look at the Amazon reviews :). ($16) Or check out other books I highly recommend for women.
Why did it take me so long to get one of these? If you are putting together a little cooking gift basket, this is a great, inexpensive addition.  ($16)
If you are looking for something to pair with that beach towel, swimsuit, sunglasses, or cover up, or just a great, small gift for women who love to get their sun on, this is our favorite after sun lotion ever! It is soothing, smells great and helps you keep your tan without peeling. We think it is magic! ($16 and up)
This swim bag is so useful! It is huge and mesh so it doesn't stay gross or wet after a day at the pool and lets sand shake out if you are lucky enough to go to the beach. I love all the outside pockets and there is also one waterproof zippered pocket on the inside to store your phone and keys. It is light and easy to carry and can even fold up to take on vacations.  Put a cute towel, sunglasses, lip gloss with SPF and after sun lotion in the bag for the cutest gift! ($17)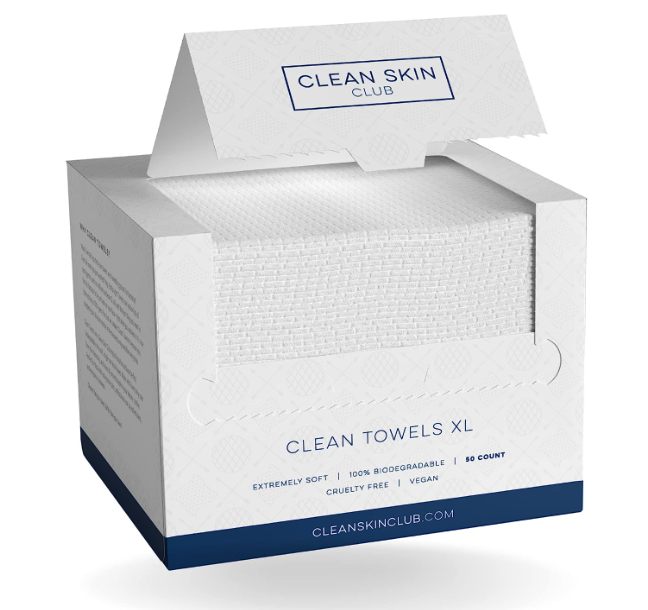 Absorbent enough to dry your face & hands, and can be used to easily remove makeup once wet, either with a cleanser or plain water. Chemical free, 100% natural & unscented, ideal for sensitive skin and for traveling. ($17)
This is perfect for a popcorn or movie lover! Way better than the stuff in the bag! Enjoy together with one of the best family movies of all time.  ($17)
This is the BEST lotion! Every single flavor smells like heaven and feels so good on your skin. A great gift for all women. ($18)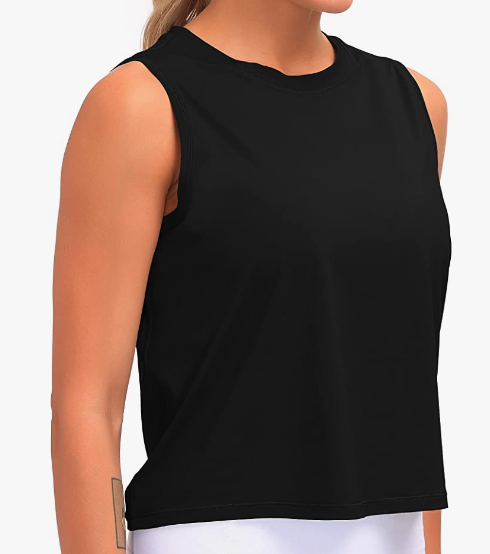 One of my favorite work-out shirts! It comes it so many great colors too! ($19)
If the woman in your life has lots of kids in the backseat this would make an amazing gift! Holds garbage, water bottles, tissues and some disinfectant wipes for all your car ride needs. ($19)
Great idea for anyone who is often on the go! This would make a super useful gift for that practical or outdoorsy woman in your life!  ($19)
Gifts for Women $20-$40
It's nice to keep all your accessories organized and easy to reach. This system is perfect for the woman who loves all things kept in the correct place! ($20)
I'm not really one for kitchen gadgets, but this one is worth taking out of the cupboard and cleaning. It makes onions, potatoes, and everything in between so simple. When I am really on top of things, I will chop everything I need for the week and it makes dinner prep or breakfast eggs so simple. Perfect for the cook in your life! ($20)
If you know a mom of tweens or teens, this would make the best gift! A way to teach and connect in a way teens don't hate! ($21)
I love everything from Hey June because it is stylish, simple and great quality without breaking the bank. Get 15% off with the code BROOKE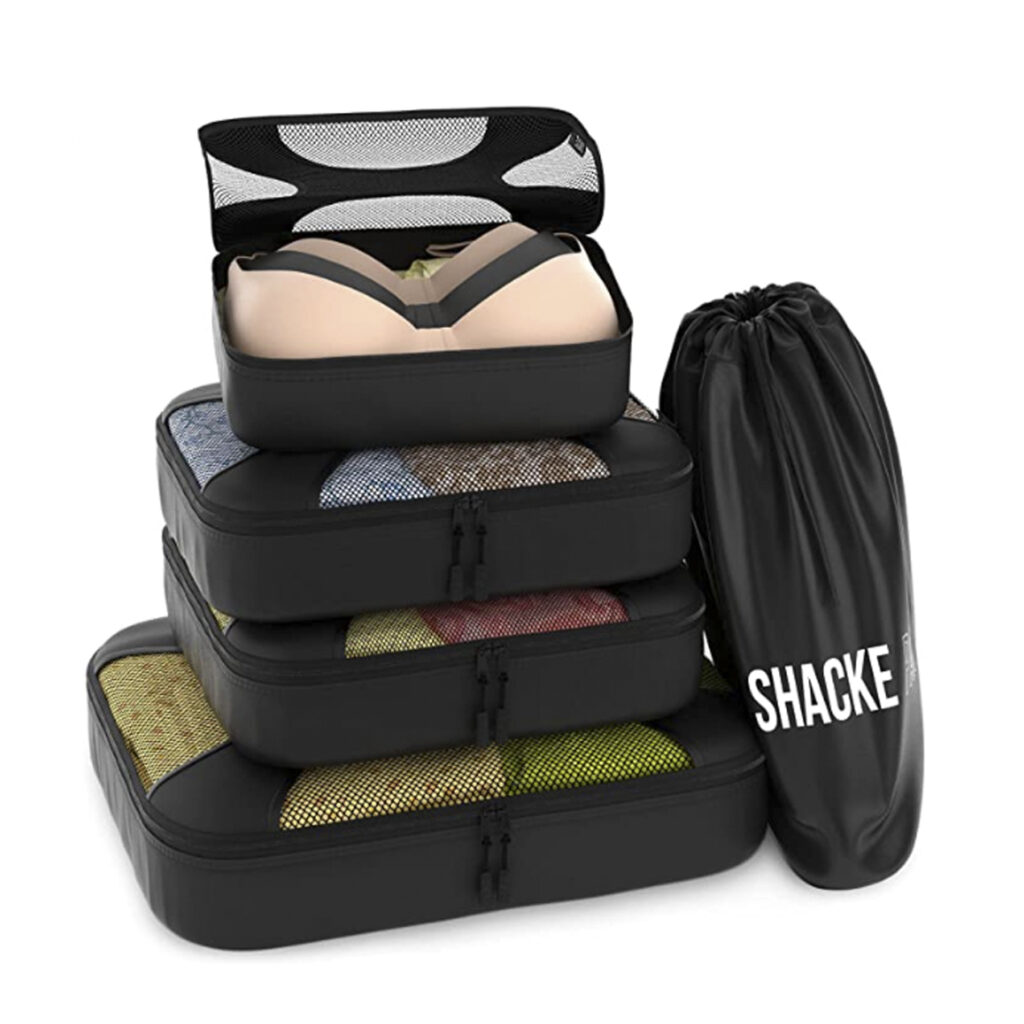 If you have a woman in your life who loves to travel and stay organized this would be an awesome gift for her! ($22)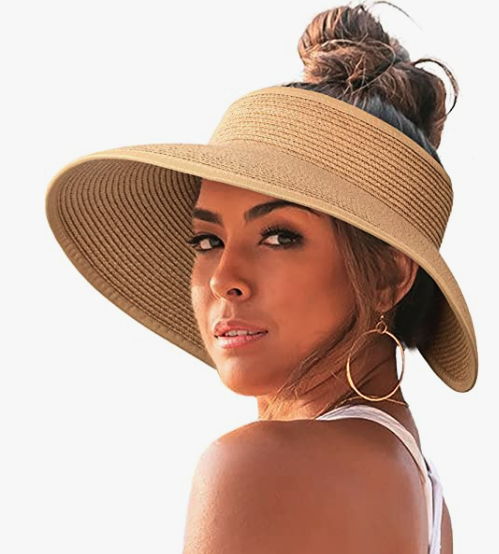 Sunvisor Hat
Women's Sun Visor Straw Hat with wide brim is made of high quality paper straw, gives you great sun protection all over the face and neck and the neutral colors go with everything. ($22)
These have been lifesavers for me. No shows were either too tight or slipped off, but these are awesome! Perfect in a self care basket or for the practical woman in your life! If the women in your life are looking for something more sporty or warm, make sure to check out all the best socks for women.  ($22)
My favorite scent ever is Capri Blue Volcano and this oil will make your house smell fresh and delicious all day long. ($22)

The silicone kitchen utensil set includes 21 pcs tools that will satisfy all your cooking and baking needs. ($22)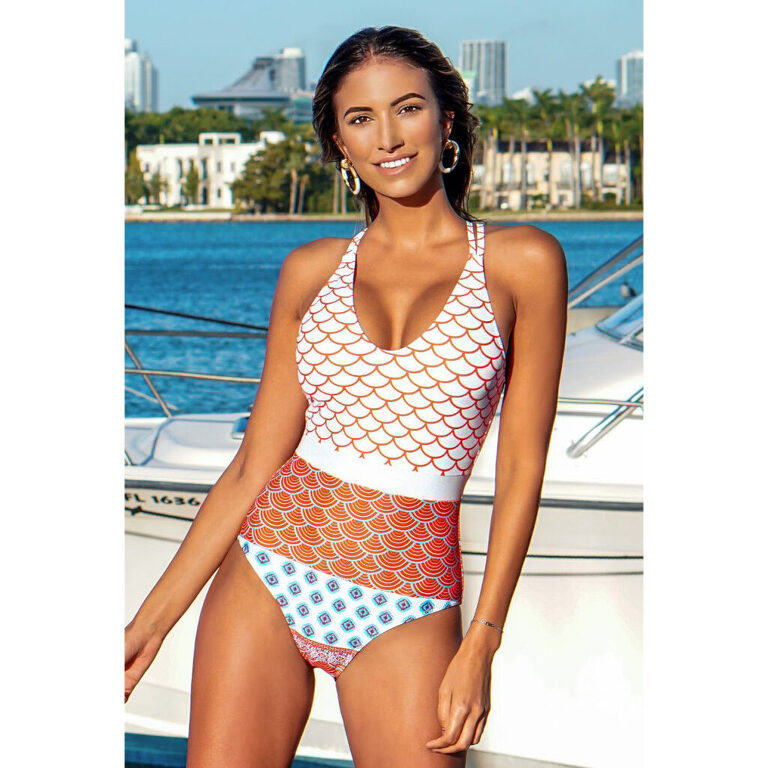 My sister has this swimsuit and once I saw it I ordered it too. I love it. The pattern is super fun and flattering and the coverage is good. Bust support is good with small pads but cross straps in the back for better lift and the material is slimming (would work well for bigger bust). Booty coverage is good. Great price for a cute suit!  ($22)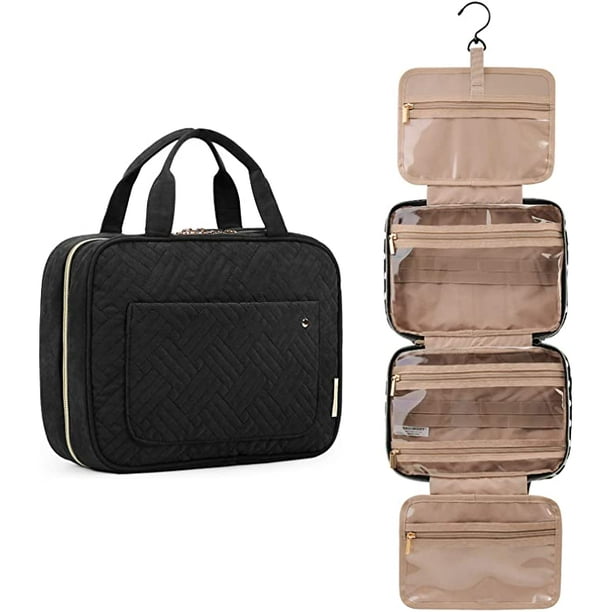 This is such a lifesaver for anyone who travels often! The perfect toiletry bag that is easy to pack, open, and use! Plus, it comes in lots of cute colors! ($23)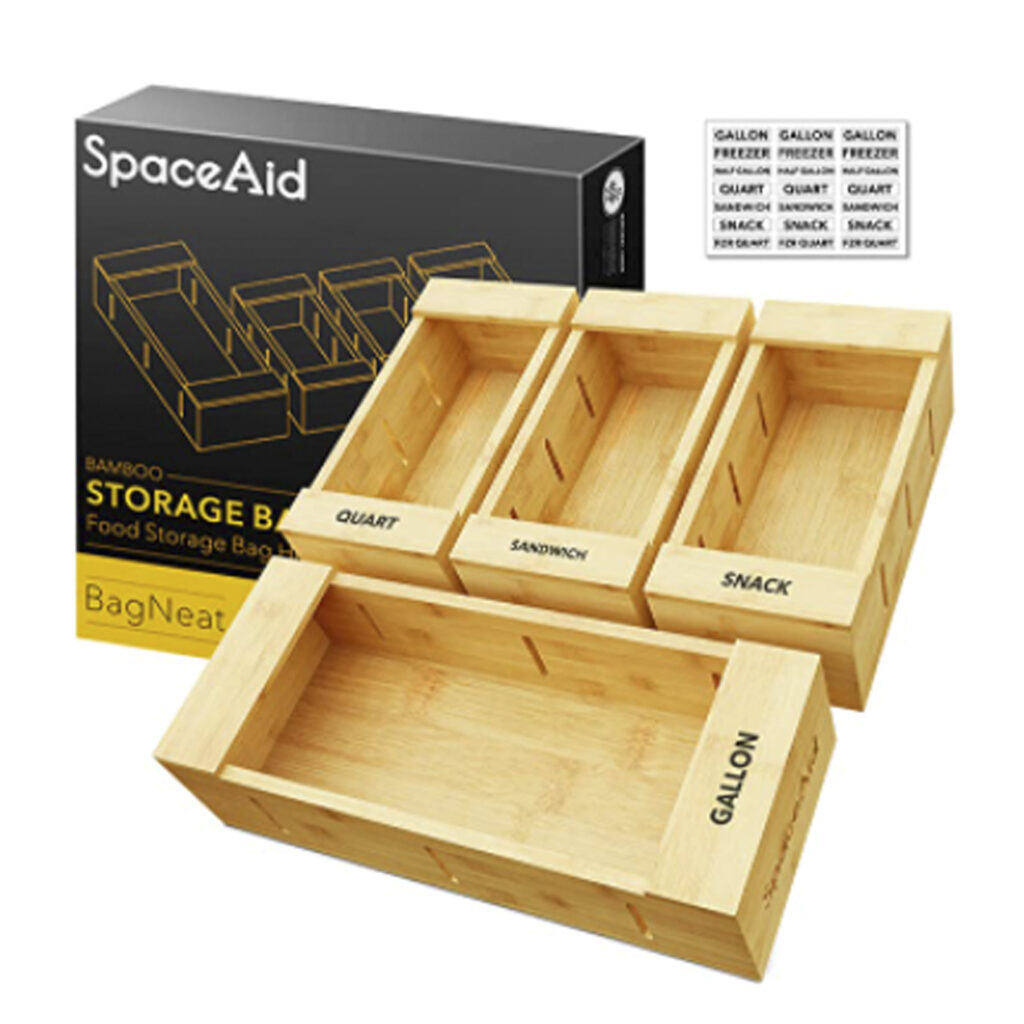 If you have a woman who loves organization, she will go crazy over this option to keep all her bags organized. ($23)
This lip mask is oh so loved and for good reason! It rejuvenates your lips while you sleep. Makes a great gift for just about any woman and is a great addition to a self care basket! ($24)
There are lots of benefits to silk pillowcases when it comes to better skin and hair that doesn't break or fall out as easily. A great gift for any woman. ($24)
This notebook is a game-changer! No more wasting paper. You can write on these notebook pages like regular paper, then erase your notes with a wet cloth to reuse again and again. Just save your notes online in seconds. It is lightweight and easy to take with you. It is the best! ($24)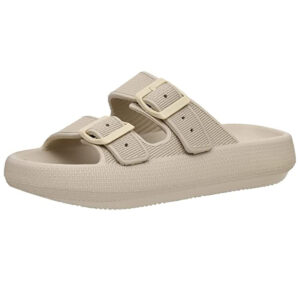 If you are looking for the perfect pool or hang around shoe, these are it! You will have a hard time taking them off!  ($25)
I am in awe of how beautiful these airpod cases are! A perfect gift for the techie yet fashionable woman in your life! ($25)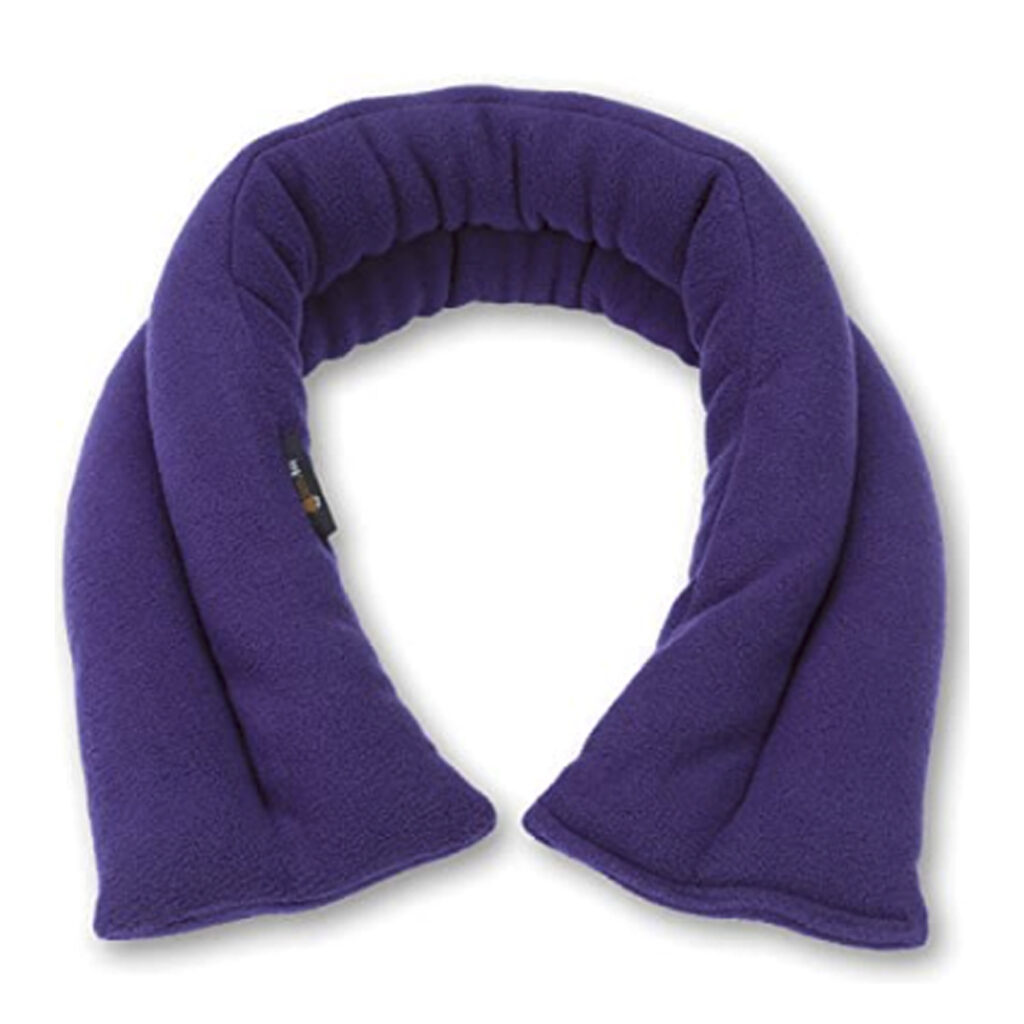 If there is a woman in your life who is constantly sore and aching, this is a great gift for her! ($25)
My eyelashes have always been short and stubby, but this serum has helped them fill out and grow. I have loved it! I tried other versions but they irritated my eyes. This this one is more natural and I haven't had a problem in over 3 years. It's only ($25) and lasts me at least 5 months. I love it!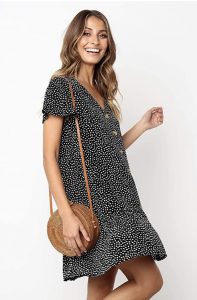 This thin, flattering and cute summer dress makes for the perfect swimsuit cover up! Comes in 40 different options, so pick your favorite color, sleeve length, or pattern. It is roomy so order your regular size and works for every body type. My favorite thing about it is that it never wrinkles and dries in 5 minutes in the sun. Enough coverage that you can wear it out without feeling too exposed. Add it to your basket of summer items! ($27)
Diffusers are awesome for keeping your house smelling clean and fresh. This one is low profile and easy to love! ($28)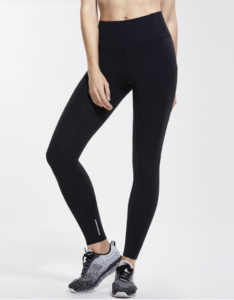 My yoga instructor introduced me to these and she only does high end workout apparel, and they are the only leggings I wear now! They come in lots of colors and styles and will save you all kinds of money, so stock up! They fit true to size and are a great gift for women. ($28)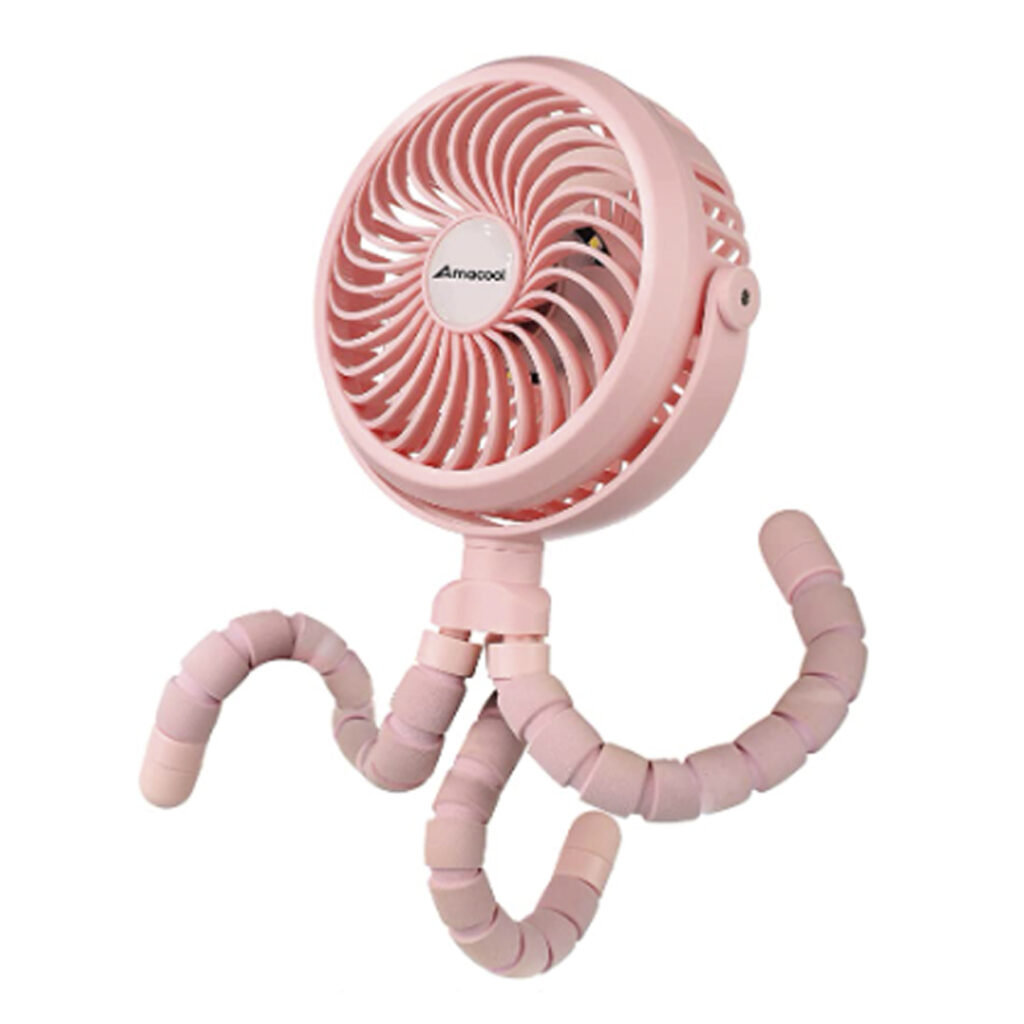 If you know a woman gearing up for a hot summer, pushing a baby stroller often, or hitting those menopause years, this would make a great gift! ($29)
From soups to snacks, leak-proof your leftovers with the reusable Porter Seal-Tight Bowl; Designed to encourage healthier everyday habits, this eco-friendly bowl is the perfect alternative to plastic takeout containers. ($30)
Taking safety seriously is always a good idea. This personal alarm can give  those you love protection and peace of mind. ($30)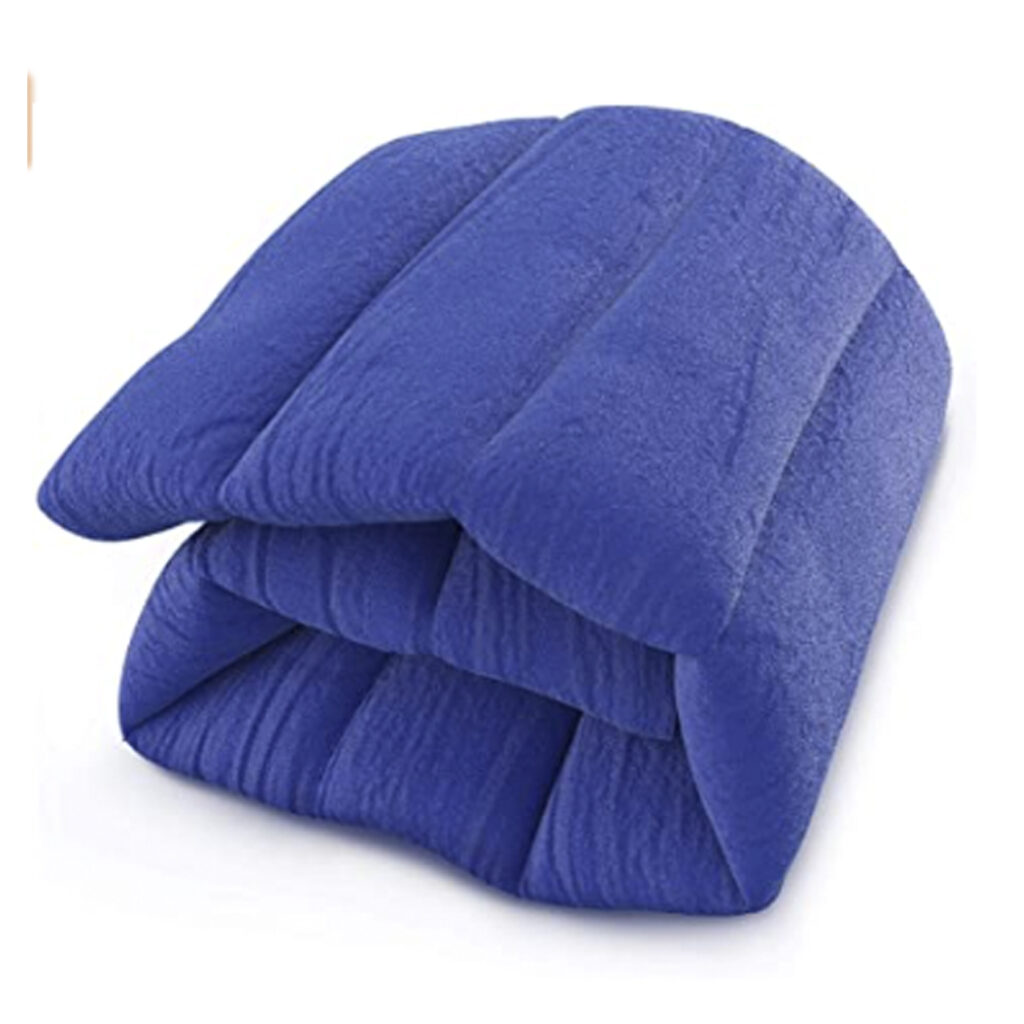 If there is a woman in your life who suffers with cramps or other pain, this is a great gift for her! ($30)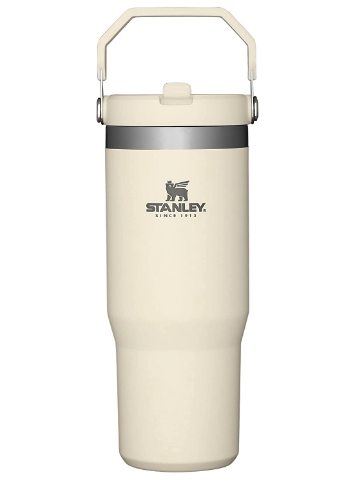 The huge Stanley cups get all the love (and they are awesome), but this one is my favorite because it keeps all my drinks super cold and NEVER spills! I can take it with me everywhere (including inside a backpack) and 30 oz. is just right to keep me drinking without being too heavy. It makes a great gift for any woman in your life! ($31)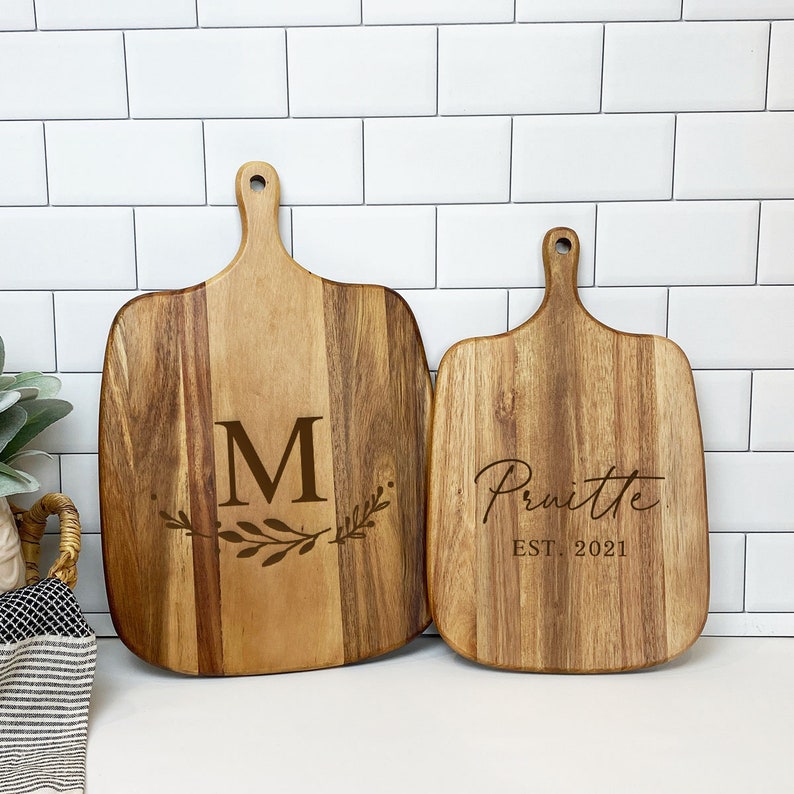 This would make such a cute gift for any woman who loves to cook or just likes cute things in her kitchen to display, and the personalization adds such a sweet twist. Add your favorite family recipe as the tag and it is even thoughtful! ($32+)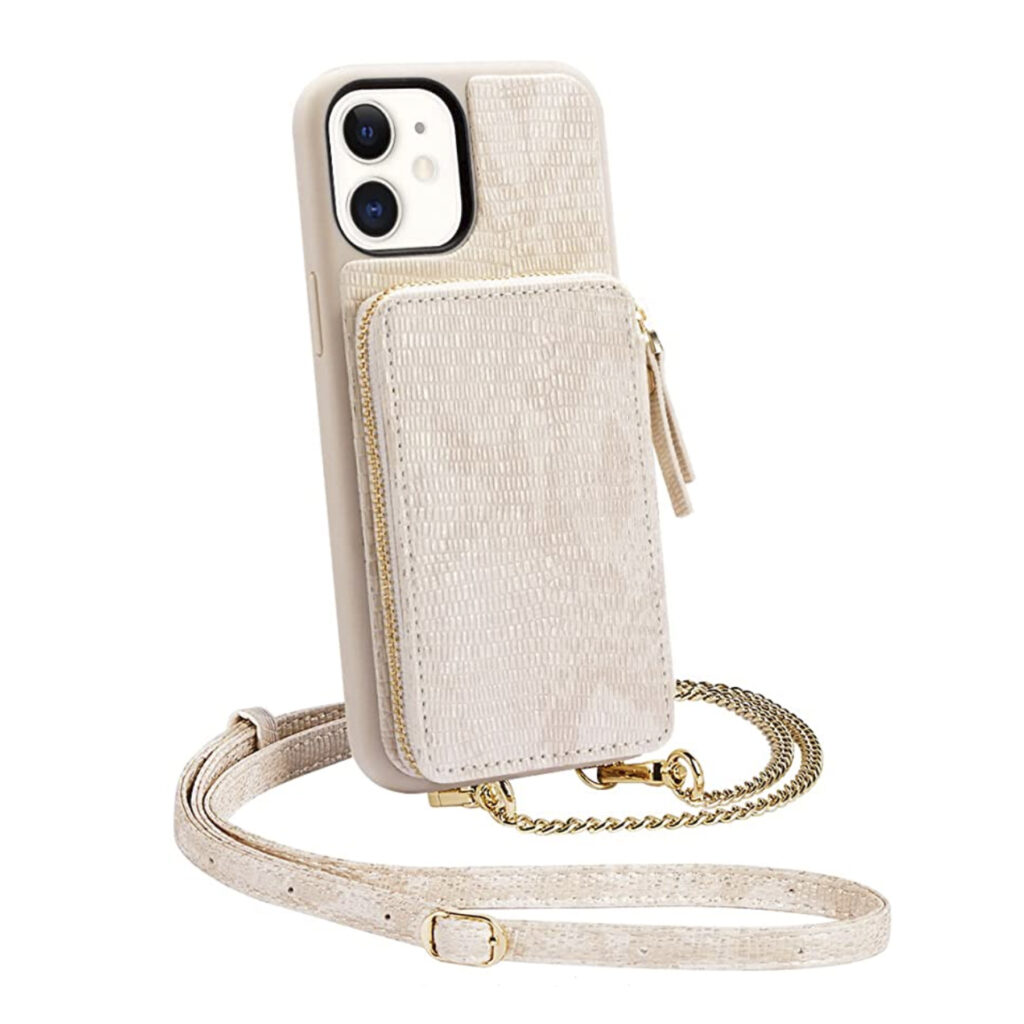 Similar to the more expensive options, this case for your phone still gets the job done, looks great, and is way more affordable.  Perfect for that mom on the go or someone getting ready to travel! ($33)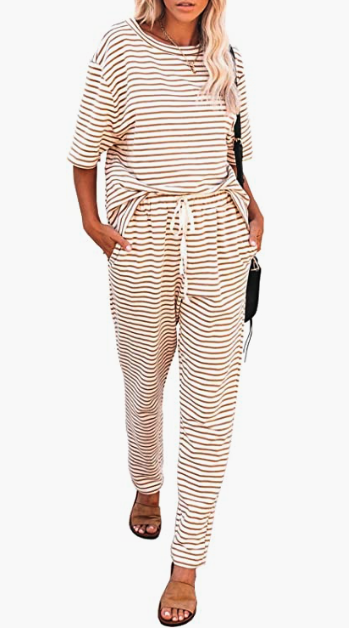 The cotton blend striped knit jogger lounge sets make for the perfect pajamas that are cute enough to wear out!  ($34)
I am convinced that there is truly not a better smell in this world. The candle is pricey but so worth it. The smell is heavenly and it lasts forever, so if you are trying to gift to the woman who has everything, this is a winner. Well worth the $. ($34)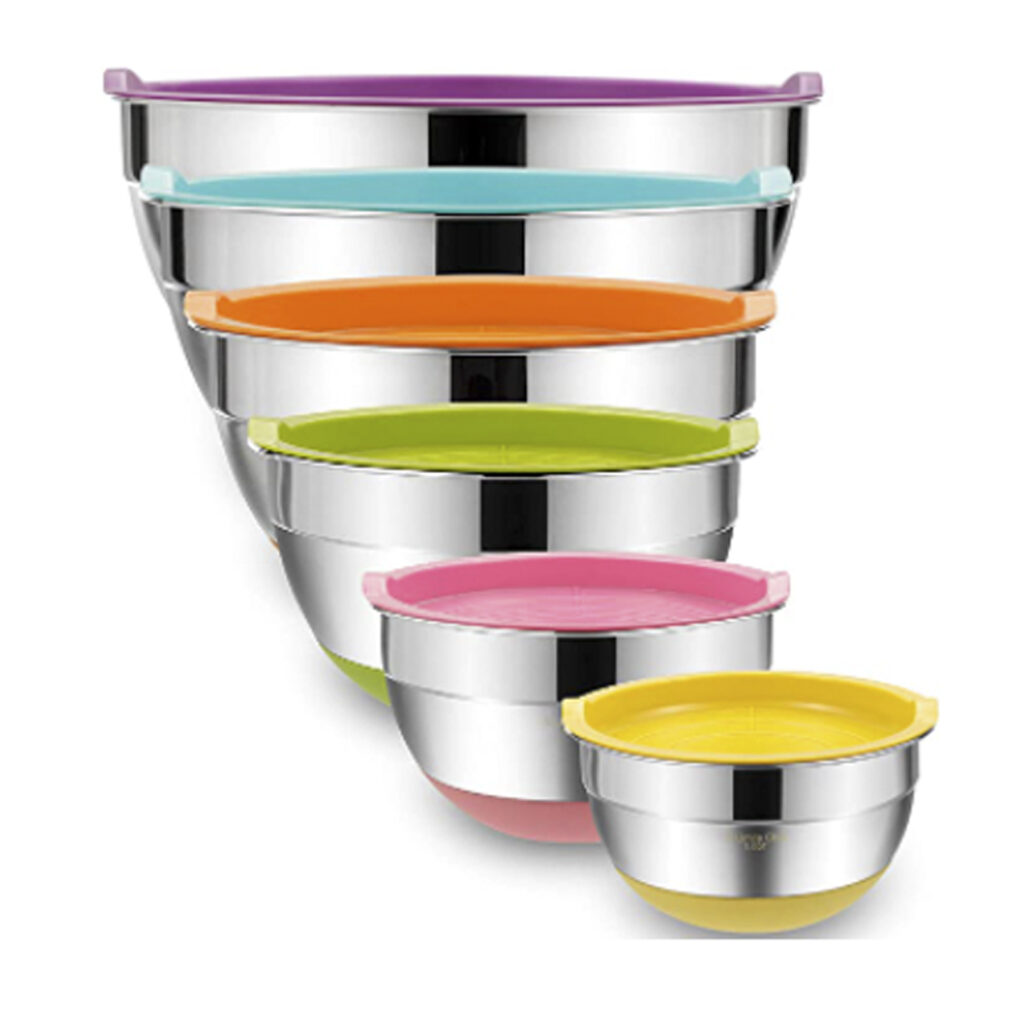 This is a practical gift idea for women but one that will be used over and over again! It is so nice to have lids on bowls when you take things places or even just store them in your fridge. A great gift idea! ($36)
With more time in our homes, cleaning seems to have take front and center again! This handheld steamer is a great price and perfect for all those hard to reach and clean areas! Works great in your home, car or just about anywhere! ($36)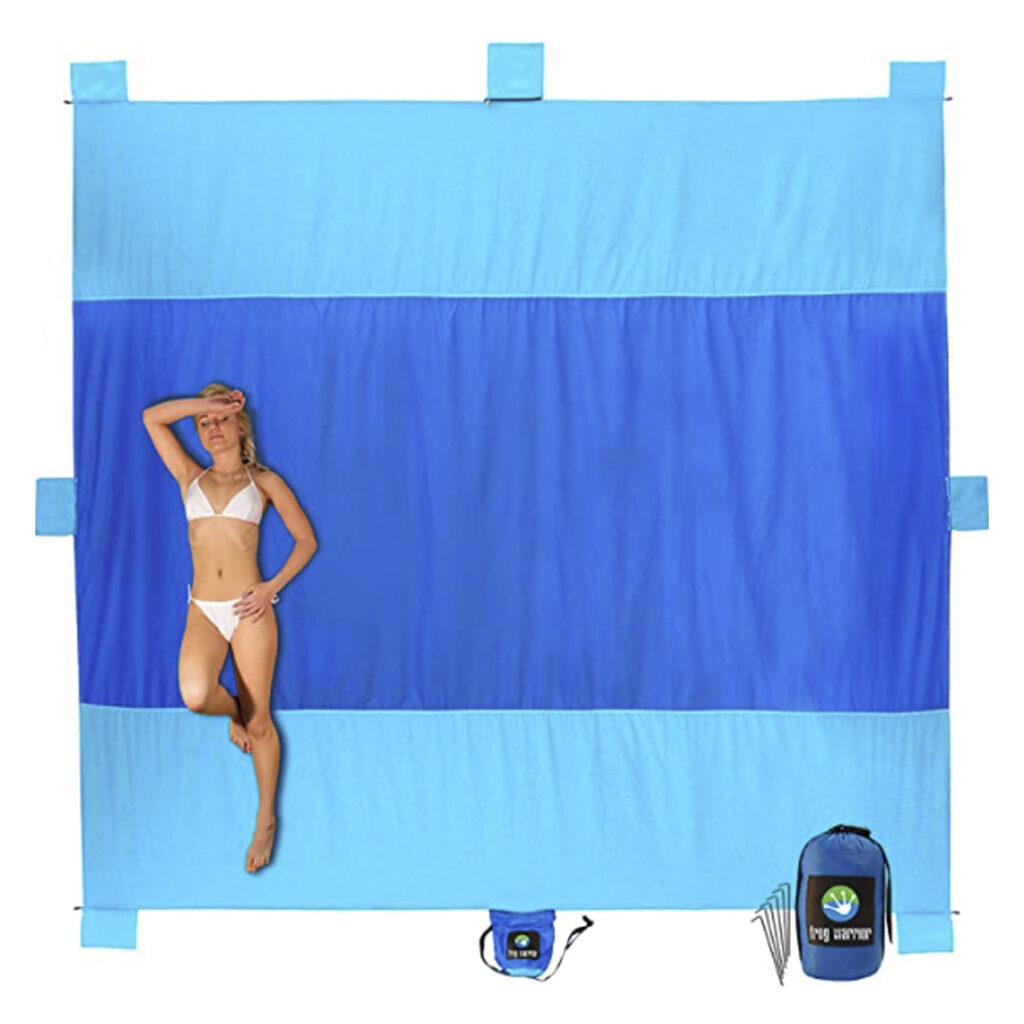 If you know a mom who will be spending a lot of time at the park or the beach this huge blanket is amazing! You can stake it down to keep it in place, it shakes off all the sand and crumbs and fits into this tiny bag. A great gift for a mom who is always on the go. ($37)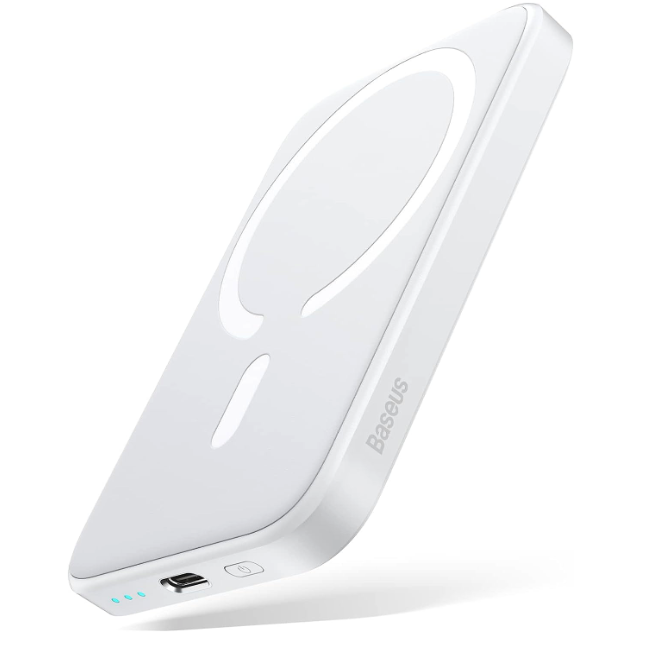 Just attach this magsafe compatible battery pack to your iPhone 14/13/12 Series for 7.5W fast magnetic wireless charging. No more alignment problems, the built-in strong magnets keep the magnetic power bank in place and prevent slipping. ($37)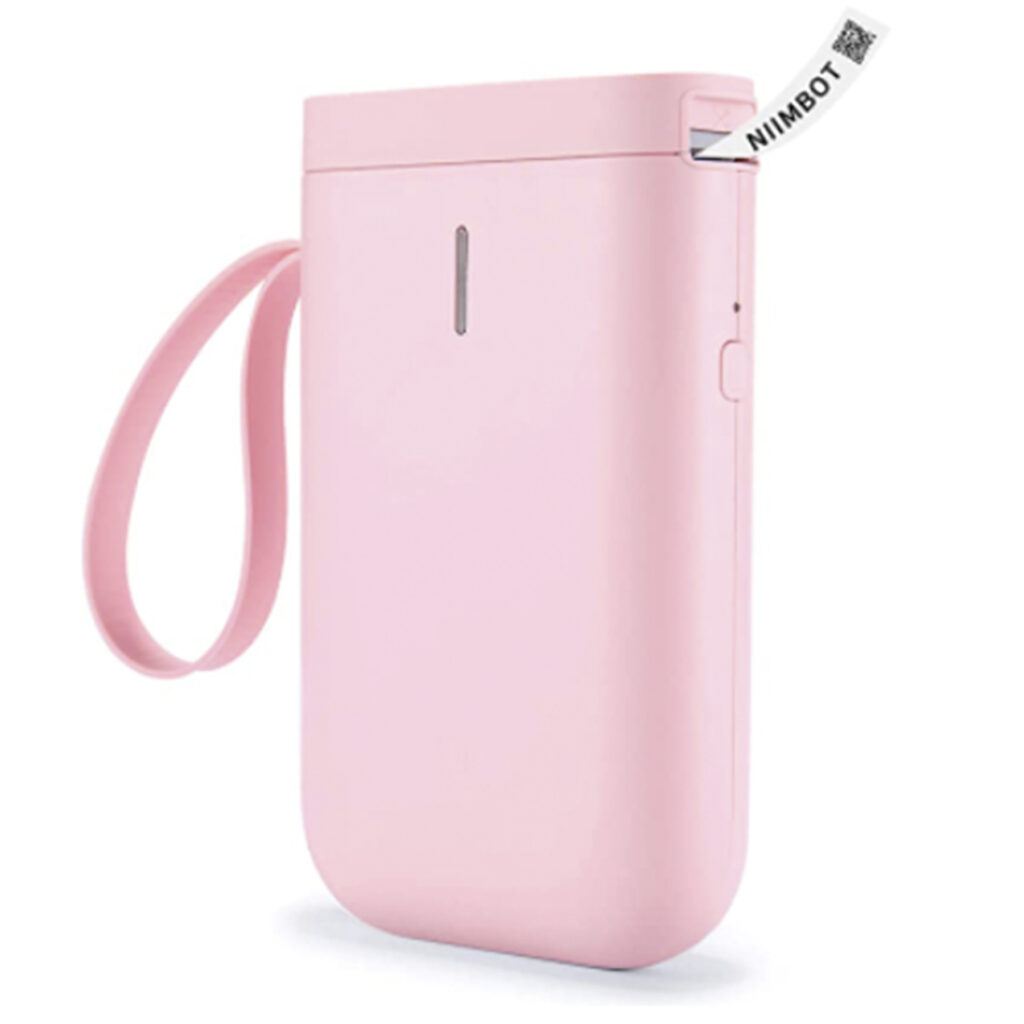 Is there a woman in your life who can't wait to organize all the things? This is the perfect gift for her!!! ($37)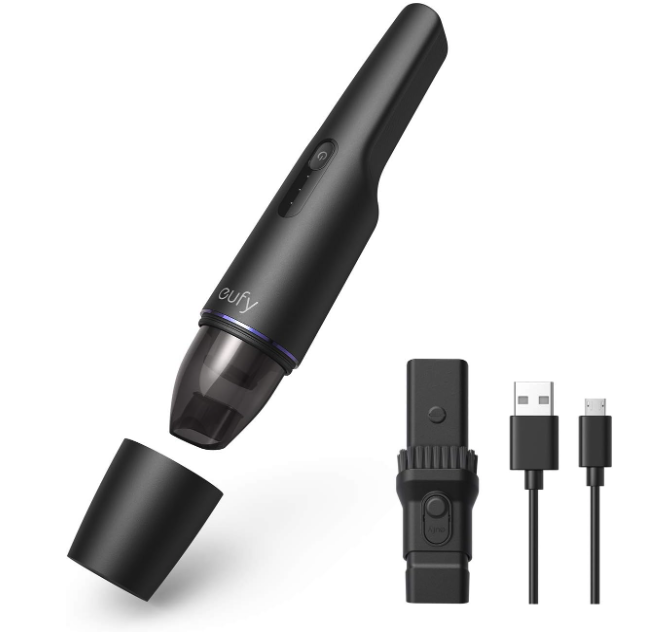 Completely cordless, weighing just 1.2lbs, and being roughly the size of a wine bottle. Cleaning is made effortless and storage is made simple. ($38)
Gifts for Women $40-$100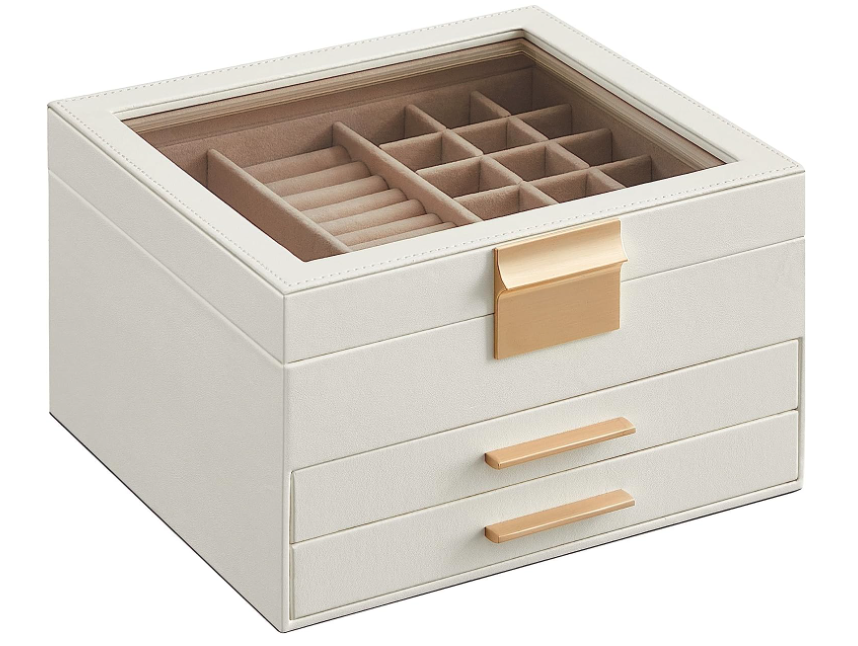 Under the clear glass lid of this jewelry box, all of your favorite jewels are visible at a glance and well-protected from dust—picking out what you want is a breeze now! ($40)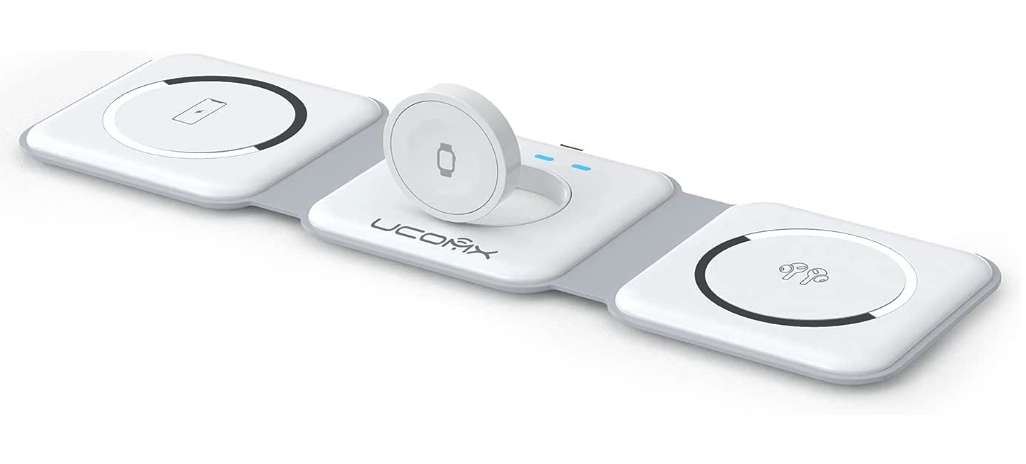 Foldable 3 in 1 Charging Station
The soft silicone makes the 180°folding smoothly, wireless charging pad becomes a phone holder in seconds. When charging the phone is placed horizontally for watching movies and vertically placed for chatting. This is a perfect gift for women who love traveling! ($40)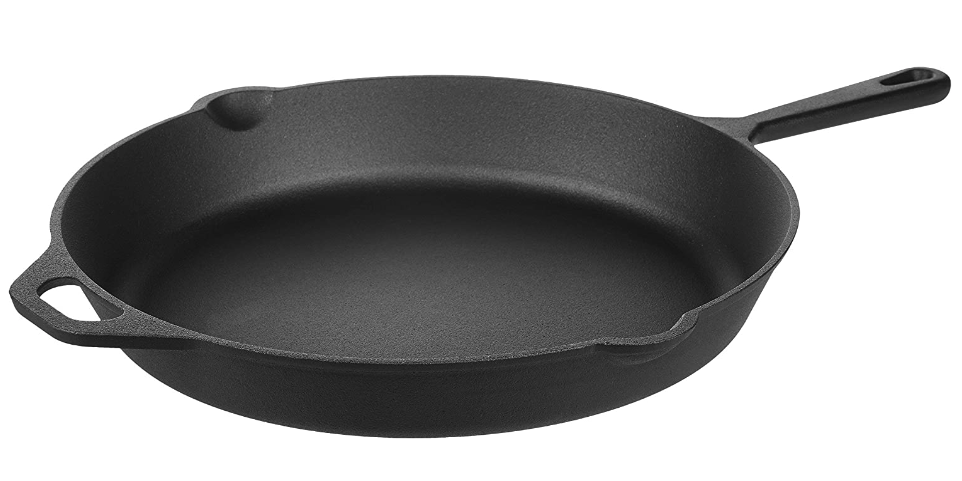 A cast iron skillet it a great addition for every home chef. ($42)
These towels are beautiful but also magic! Sand doesn't stick to them, and they dry quickly. Tons of great colors and patterns makes for the perfect gift! ($48) I also live this highly rated Turkish beach towel that is about half the price.

If you are gifting to a grandma who comes to support all the kids' baseball and basketball games, she needs this bleacher seat. It folds flat and can be carried like a backpack so it's super light. It is nice and soft and makes bleacher sitting comfortable. You can also use it on the ground if you are in a bind! ($60)

If you love gifting personalized items that are excellent quality, this is the perfect gift for you. So sweet to be able to include the the mom and dad and all the kids initials. ($60)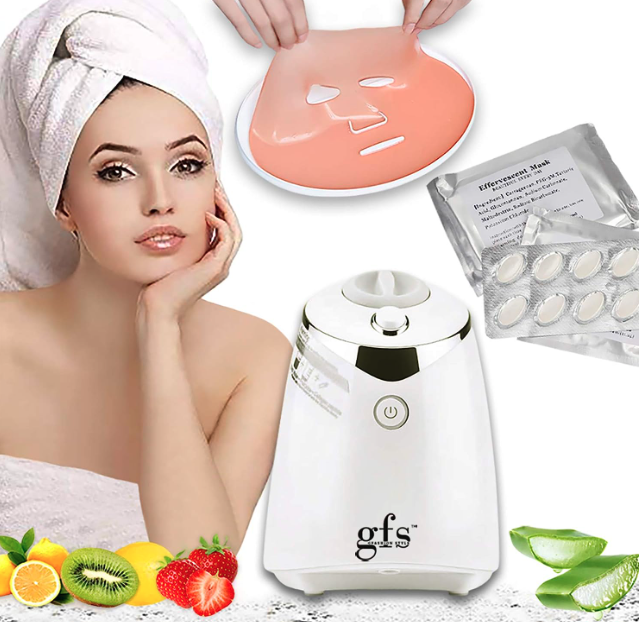 NATURAL FRUIT & VEGETABLE FACIAL MASK MACHINE. No preservatives, no mercury or other irritating substances. DIY different pure fruit and vegetable face mask contains different vitamin and collagen which keeps your tired skin lively and healthy. ($60)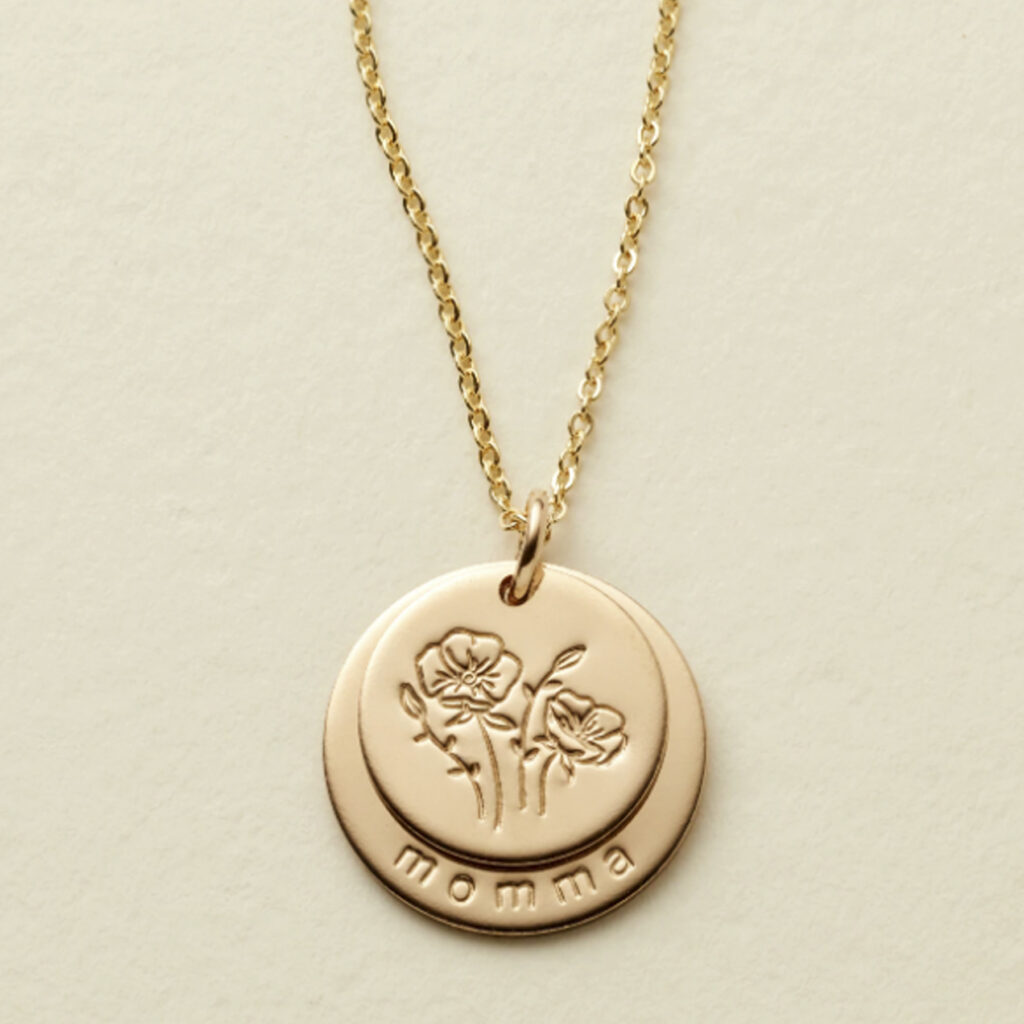 Getting this beautiful gold disc necklace and adding wildflowers for each child is perfect for that nature loving, sentimental mom. Love it! ($84)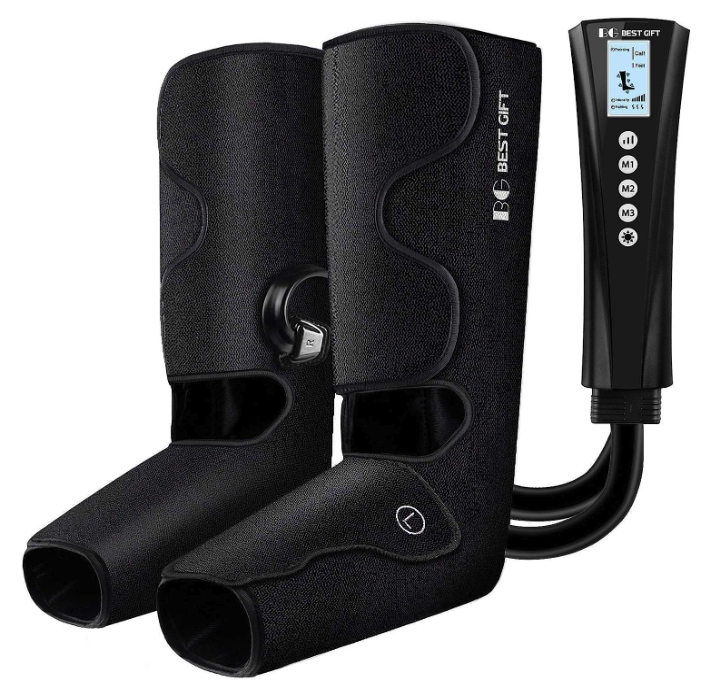 The BEST GIFT leg and foot massager for circulation uses a all-around airbag design inside, giving a comfortable massage experience from foot to leg. ($99)
Gifts for Women Over $100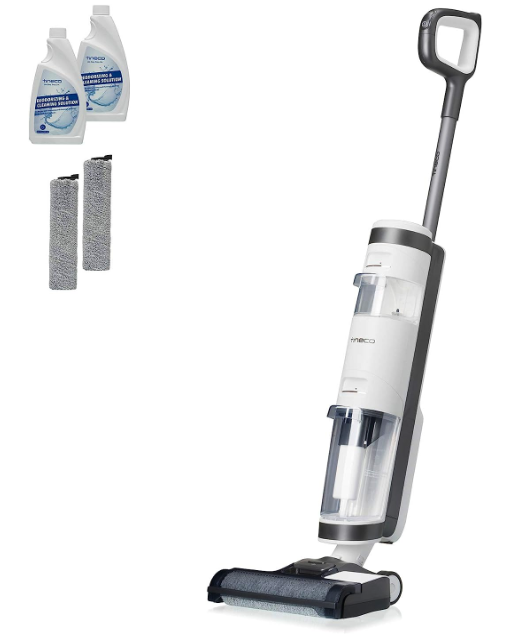 Tineco iFLOOR 3 Breeze Complete vacuums and mops hard floors at the same time. Easy to store in small spaces but doesn't compromise on cleaning performance. ($279)
Looking for more gifts for women? Try the best gifts for mom under $40, the best gift ideas for practical women, and more gift ideas for every women in your life.
*I am an Amazon Affiliate and get paid a small commission when you purchase these items through my links, but please know that I NEVER recommend anything we haven't or wouldn't love. I really appreciate you supporting my work, time and writing through your purchases.*