It is so much fun to share some of my favorite gifts for women! These are the items are homeruns in every way, and I hope you find something the ladies in your life will love too!
If you were looking for ideas for MEN find them HERE, if you need something for a TEEN BOY, I will hook you up HERE, if you want SCREEN FREE gifts for BOYS they are all HERE, or if you are ready for STOCKING STUFFERS, I have you covered HERE.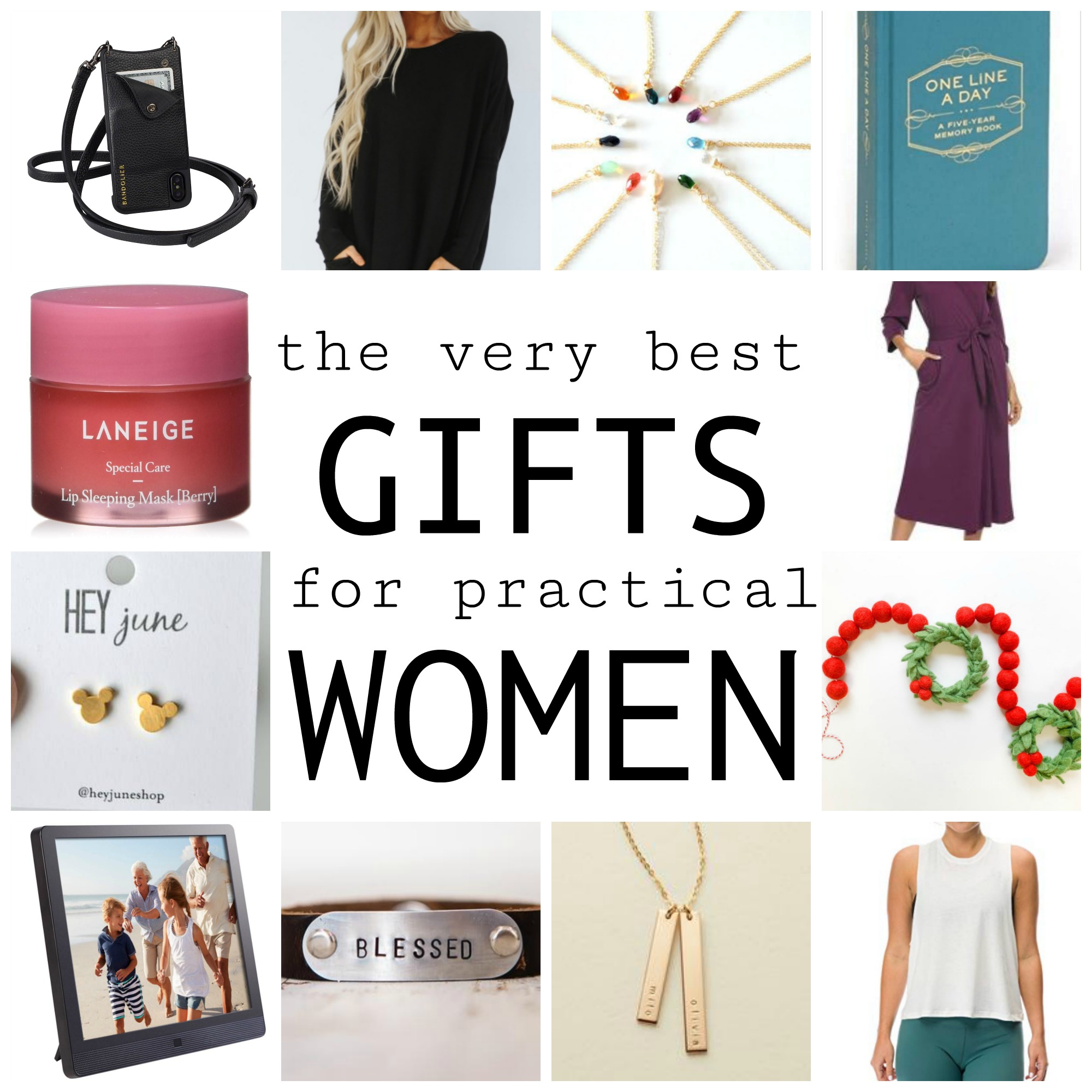 FOR THE JEWELRY LOVER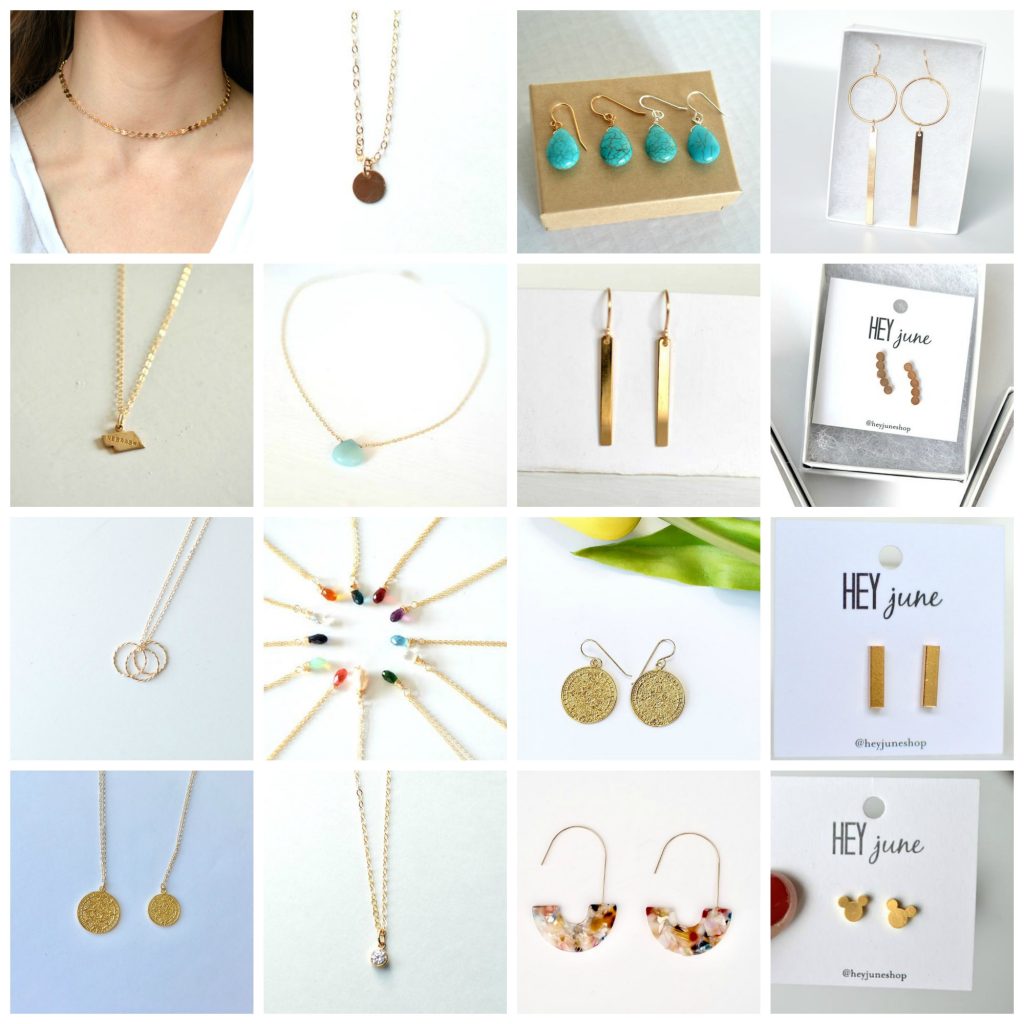 This is a small business, local jewelry shop that I recently discovered, and I honestly love every.single.item. It is exactly my style…dainty, simple, classic and great quality without being too pricey. They have specialized, sentimental pieces like state necklaces, birthstone necklaces where you can collect the birthstones of your kids or gift your kids their birthstone, Mickey Mouse and Harry Potter collections and simple gold coins that go with everything (my favorite is the long gold necklace with the gold coin). So excited about this as an option for Christmas! They even offered a 20% off code for my readers, just enter BROOKE20 at checkout. ($10-$35)
I also just love Made By Mary's personalized jewelry. It is incredible quality, and the ability to personalize each item makes gifts super special. ($18-$250)
These Hero Bands are an awesome reminder of how wonderful you think someone is. The story behind them is inspiring and $2 of every band is donated to OUR Rescue, an organization that is working to end child trafficking. Great gift, great message, great cause. That's a winner in my book. ($20 and can be customized).
FOR THE WRITER
This one line a day journal is a great way to keep track of all of the moments worth remembering without the pressure of filling pages. Record memories, quotes, thoughts, or anything else you don't want to forget ($13).
If you are a man looking to gift something meaningful to the woman you love, this would make such a great gift. It is a weekly couples journal that will open up conversations that will strengthen, heal, and enliven your relationship. Maybe the best gift would be your promise to participate in it weekly all year long! I love this meaningful idea!   ($34)
My friend gave us this weekly fridge calendar last January, and we have LOVED it. If you have a house on the go where everyone needs to know what is up next, this is perfect for your fridge or command center. Technology works for just me, but this allows everyone to see what is happening on a week by week basis and is especially helpful for planning. I also like the shopping list on the side where everyone can add something when you know it is out. A great gift for a friend! ($15)
FOR THE LOUNGER
We got this little baby last year and everyone LOVES it. It is perfect, portable, and can get to just about any sore spot. I think this gift is a total home run for anyone who could use a little extra pampering. ($40)
Weighted blankets guarantee a better night sleep and an enviable calmness at night. Who doesn't love to snuggle up for a more restful night? Grab the best one on the market HERE ($80).
If  you don't want the extra warmth but still want the bonuses of a weighted blanket, this is the perfect option. Made of bamboo so it doesn't heat you up, but still weighs either 15 or 20 pounds (you choose) for a more restful night sleep. ($65)
Now I know this doesn't sound like the manliest present, but if your guy struggles with skin issues or hair loss, a silk pillowcase is totally worth the purchase as it really helps with bacteria and irritation. Maybe no hoots and hollers on Christmas morning, but it is a gift that keeps on giving. ($20)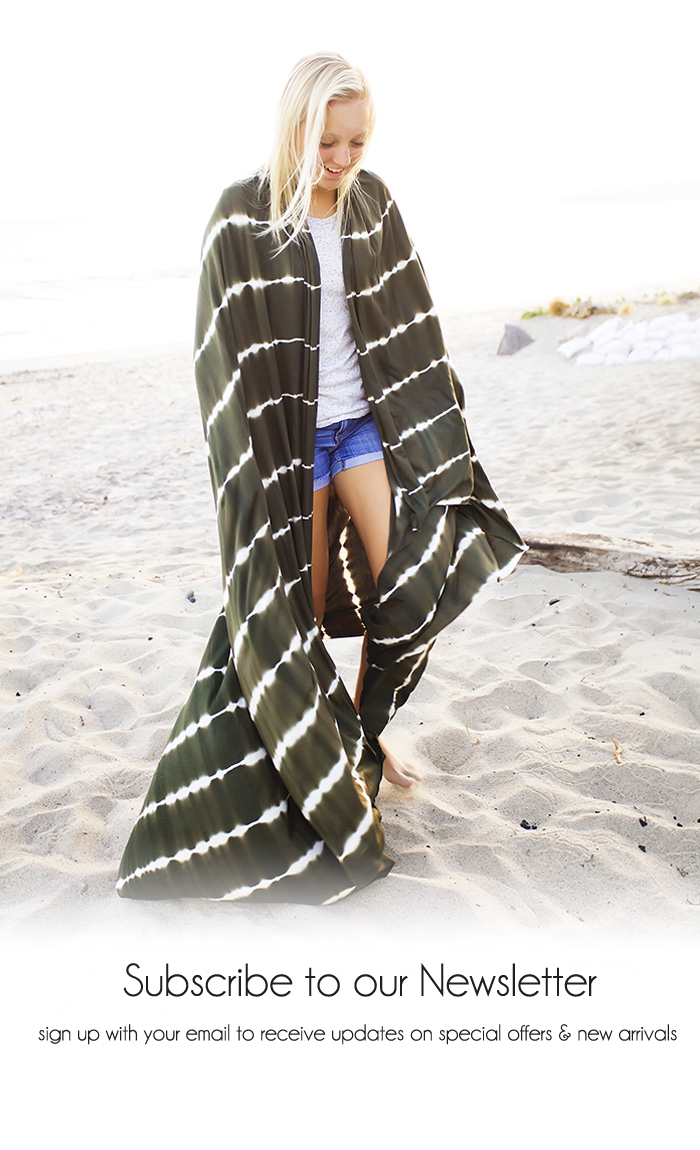 My good friend introduced me to these and they are the BEST. They come in every darling pattern you can imagine and are just light enough to tote around, but heavy enough to keep you warm. They are made from the softest fabric and are the best adult swaddles ever. They come in a couple different sizes, but if you buy the biggest they are great for cuddling up together. Awesome gift for just about any woman!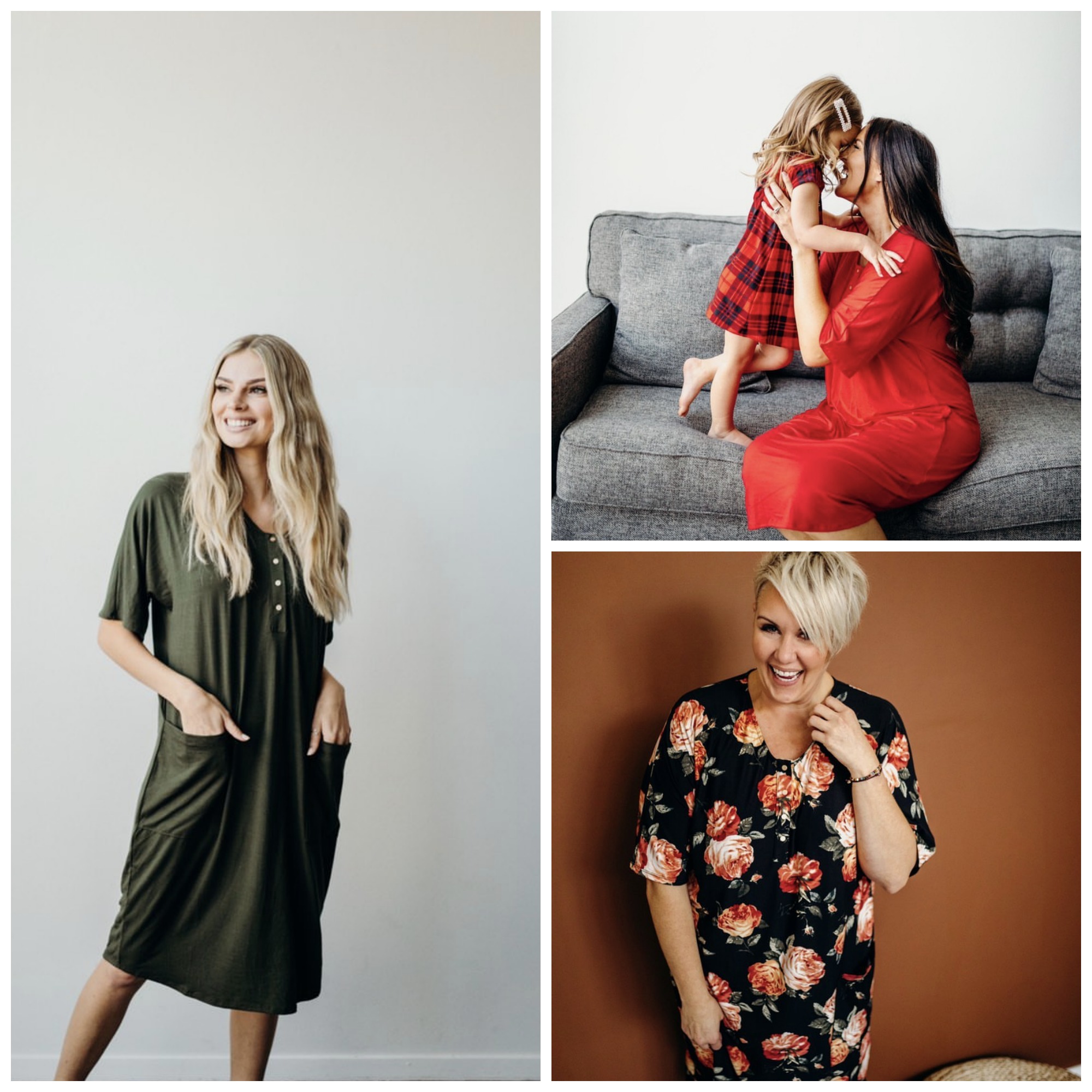 House dress, MuuMuu, Nightgown, these Lounge and Liv dresses are perfect for all the women in your life who love to be comfy without wearing sweats all day, every day. The women behind this company wanted to give moms an option to feel comfortable and cute all at the same time. Great for travel, nursing moms, and kids too. Use code BROOKEROMNEY for $4 off of the original ($54).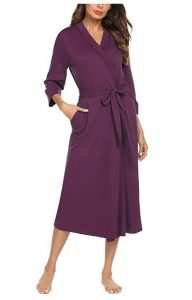 If the woman you are buying for likes soft and light, this robe will be perfect for her. A great price for an awesome gift. ($32)
If you like your robes more like blankets, this one will be perfect for you! ($45)
FOR THE CLEANER
Now, a vacuum isn't the right gift for everyone, but one that works all on its own is a game changer! ($260)
If you can't stand the smell of old dishcloths, you will love this reusable but disposable option. ($20)
Anything by Mrs. Meyer's smells so delicious, it almost makes you forget you are cleaning. This makes a great friend gift! (3 for $11)
If you have lots of kids and lots of trash in your car, this little organizer is an awesome addition to your life. Holds garbage, water bottles, tissues and some disinfectant wipes for all your car ride needs. ($17)
FOR THE CLOTHES COLLECTOR
I have never been much of a denim jacket girl, but I found this one and it fits great and looks good with everything! It is a classic look and I have been wearing it for a year and it is still available. It's only $35 and there is almost always a coupon code you can find. I would size down as it runs a touch big. Find it HERE.
Every year I try to recommend a few clothing items that I feel like everyone will love and this one is IT! The fabric is super soft, light and warm, and the Dolman fit is fun and looks good on just about everyone. The sweater is roomy but drapes perfectly and can easily be dressed up with black pants and heels or dressed down with jeans and flats or all the way down with leggings and sneakers. It hits at the perfect length and works for every age and body type. You will want one in every color! The price is right too at $36.95 but take 10% off with the code BROOKEJ5.
FOR THE CHEF
If you are ready to add a new gadget to your kitchen, this air fryer is the one. It has so many uses including making some of your favorite food nice and crispy! ($129) Grab it HERE.
We love this Hall and Perry Oil Mister. It works awesome for salad dressings or instead of non-stick spray. We also really love it because the glass bottom allows you to melt coconut oil and use that as a spray even during the cold months! A great gift for a chef or health conscious friend. ($10)
FOR THE EXERCISER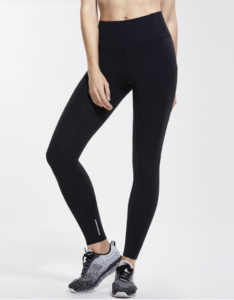 My yoga instructor introduced me to thse and she only does high end workout apparel, but these are $28 and offer such amazing thickness, support and coverage that even she is converted! They are fabulous, come in lots of colors and styles and will save you all kinds of money, so stock up! They fit true to size. Find them HERE.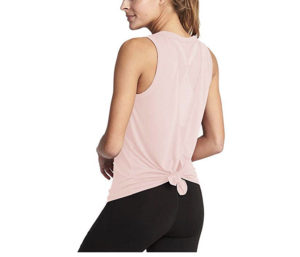 Pair those leggings with this darling tie back tank that is all the rage in the priciest stores. Comes in just about every color and is only $16…a total steal! Everyone who has it loves it! I like the darker colors since the material is a little thin. Grab it HERE.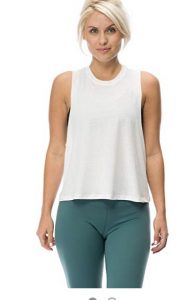 This is another great tank for those who love to workout! I love the loose but flattering fit and it comes in lots of great colors. ($15)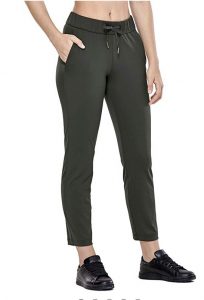 These pants are perfect for a light workout or a lazy day at home. ($30)
I have posted about this cup before, but I love it too much not to post about it again. It is truly heaven sent. It keeps my water cold for over 12 hours, which keeps me drinking…and that is a great thing (also works for hot drinks)! It fits in my cup holder, doesn't sweat and is 100% dishwasher safe. It is an absolute home run in my book! ($16-$40 depending on size and color). Find it HERE.
Wireless headphones have pretty much become a must in the exercise and fitness world, and AirPods are the gold standard. Grab them for your man for an awesome surprise! ($150) If you don't have quite that much to spend, we have loved the $50, less sleek option HERE.
These waterbottles are crazy loved. Make sure you get one with a wide enough top for ice! This is good for any woman…even if she isn't an athlete. ($50)
I have found so many benefits to practicing yoga, I think it is something everyone should try, but a good yoga mat is a must! If the woman in your life is getting into yoga this would make a great gift! ($55) grab it HERE.
If the man in your life loves fitness, chances are he often feels the need to roll things out and release some of the lactic acid he creates. This foam roller is nice and sturdy and a great accessory for any fitness lover. ($20) Get one HERE.
FOR THE SPORTS FAN
If you are gifting to a mom or grandma who comes to support all the kids' baseball and basketball games, she needs this bleacher seat. It folds flat and can be carried like a backpack so it's super light. It is nice and soft and makes bleacher sitting comfortable. You can also use it on the ground if you are in a bind! $50 and you can grab it HERE.
This umbrella is perfect for one person. It is just big enough and clips onto your chair for easy shade anywhere because it bends and swivels to get just the right angle! So awesome for all those sports watching moms and grandmas out there ($20). Grab one HERE.
Sometimes you don't want to haul a bunch of chairs to a game, so this blanket is perfect. Stuffs into a small bag, is waterproof and also warm! ($30)
If you are gifting to a mom with young kids, a coach or a woman with a busy outdoor life, this Sports Wagon is a must. Its heavy duty construction and durable wheels make it your best friend at the park, ball field, parade, or just about anywhere. I love the way it folds up nice and tight so it doesn't take up precious trunk or garage real estate. This is an item every family with young children (or a bunch of junk they need to haul places) will use and use again. ($67)
If you are always needing a little extra air, this portable mini fan just might be a favorite. Super inexpensive and easy to bring anywhere ($11) Grab it HERE.
FOR THE TRAVELER
If you have a woman in your life who is a minimalist, she will love the Bandolier. It allows you to have your phone out and accessible, but also be able to be hands free. There is also space for a few cards in a snap pocket…perfect for a day of travel. They also offer an add on pouch if you need to keep a few other items with you. Make sure you order the correct size for your phone…they are very specific. ($89)
If there is a woman in your life who is often on the road, these noise cancelling headphones are a must and will be loved forever. The Bose brand is pricey but worth it at $280 grab them HERE or try the less expensive version for only $60 HERE.
If you are anything like me, there is nothing worse than being unexpectedly cold on vacation, but sometimes there just isn't room for a heavy coat or multiple jackets, so this packable coat is a lifesaver. Super cute, great fit, goes with everything and comes in lots of colors to choose from! ($60)
If you have a traveler in your family who could use a little extra sleep, this Ostrich Pillow is the perfect gift. It also comes in a bigger variety for overnight flights, but this small one is guaranteed to keep you comfy and rested. ($60)
For big time travelers, these packing cubes are heaven sent. This allows maximum space in a suitcase so there is never reason for more than a carry on! ($20 for a set of 6)
If someone you are buying for is planning some international travel, he will love this power adapter. This allows you to plug your own gadgets in to any plug in the world. So practical but will be absolutely loved! ($22)
My husband has traveled for work for years, and this suitcase has been through everything and always comes out on top. It is light, roomy, and comes with all the most useful bells and whistles. If you know a woman who is getting ready for a big travel season, he will love this gift. ($115)
There is nothing worse than being cold on an airplane or on a trip. This packable blanket is the perfect gift idea for the contstant traveler. ($25)
FOR THE TECHIE
A high quality portable charger would be a very welcome stocking stuffer! ($15)
This  portable, wireless, blue tooth speaker is a great less-expensive version of the BOSE and small enough to slide right into a stocking. ($26)
Does the woman in your life love taking photos? This extra iPhone lens is the perfect gift to allow her to get that detailed shot without the big lens! Such a great value HERE. ($13)
Is the lady in your life constantly looking for a charger? Then this stocking stuffer is perfect. Charges your devices super fast in the car and gives you 5 ports with one plug…great for the whole family. Grab one HERE ($20)
This is more of a practical gift, but if you have a woman in your life looking to create a family tech station, this is perfect for her. We love ours! $40 Grab it HERE.
I am convinced you can never have too many charging cords. This one is extra long for those who want to charge, text and sit on the couch. Perfect stocking stuffer!  ($16)
If the girl in your life has a phone that just wont hold a charge but isn't ready to spend money on a new one, this case/battery charger would make the perfect stocking stuffer…no more dead phones and really great for long travel days! ($40)
FOR THE READER
I can't help but put this on every single list. I use my Kindle Paperwhite every single day and I love it for nighttime reading and vacations. The screen mimics paper, so it is easy on my eyes and never has glare, it's water proof, plus it is dedicated to books only, so no other distractions while I am reading. Kindle allows you to share an account with up to 8 people, so you can split the cost of books to make it affordable. It holds a ton of books and is ideal for travel, reading in bed or just a day on the go. If you know a reader, she will love this gift! ($129) Grab it HERE. You can also purchase a cover HERE.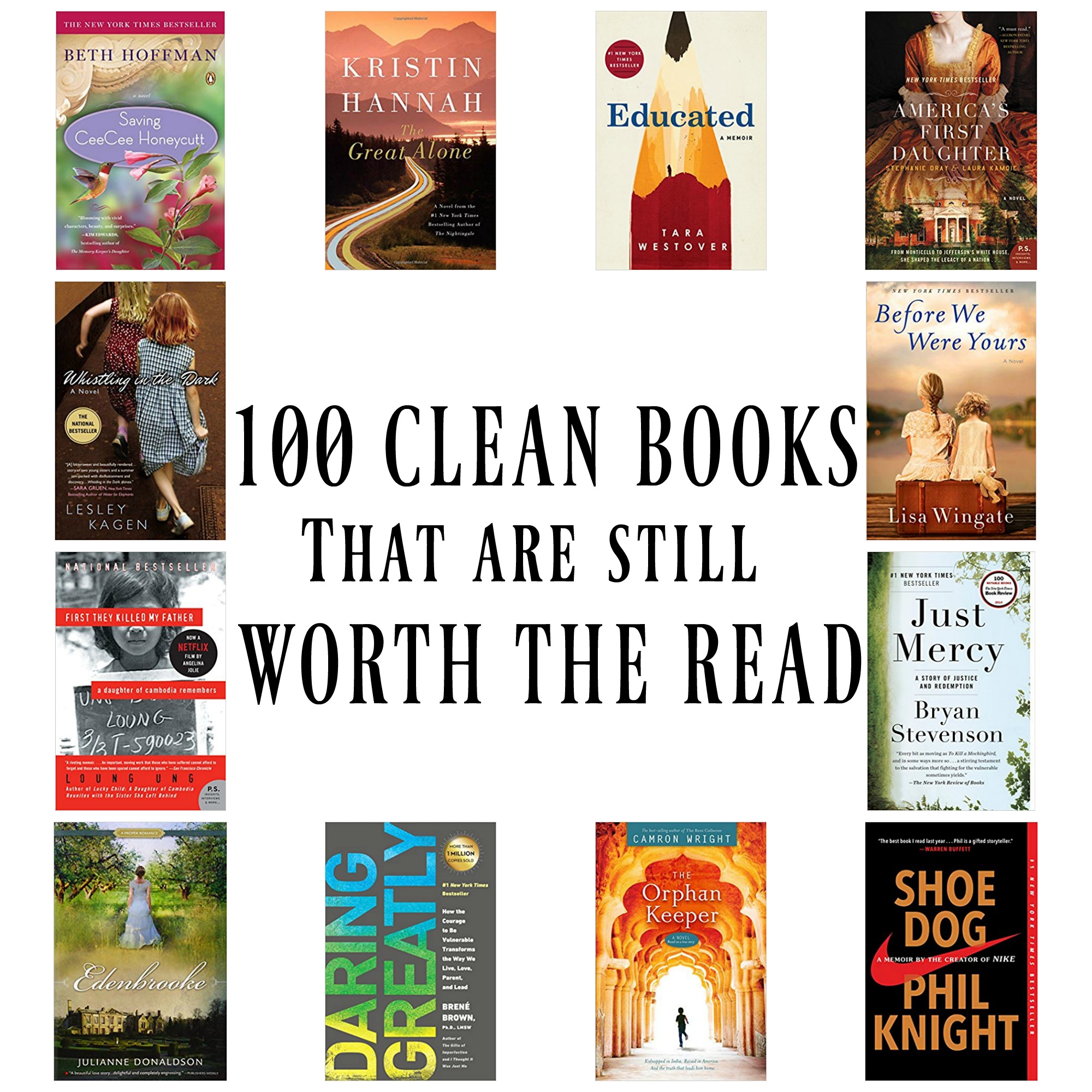 Isn't getting a book at Christmas a must? I have put together a list of all of my favorites that are well-written, worth your time, and clean enough to gift to your grandma! So pick a few from this list to wrap up your holiday shopping!
When it comes to non-fiction or religious books, I have a hard time staying engaged! This journal edition of the Book of Mormon was gifted to me by my cousin and it has made a huge difference in my scripture study…I am actually thinking, pondering, writing and studying, a total game changer! Comes in a New Testament version too. Find it HERE ($13)
FOR THE PHOTO LOVER
This isn't your old school digital frame. It has wifi capabilities that allow people to send pictures right to your frame from their phone or email, so you can stay current on all the fun happening in your family. Such a brilliant idea! ($156)
If you have a photo lover on your list, this is the coolest gift! It is a wireless printer that does not need ink, and you can print Polaroid style photos right from your phone! It is super small and easy to use with a downloadable app. So great for the women in your life that can never have too many pictures! ($90)
JUST FOR FUN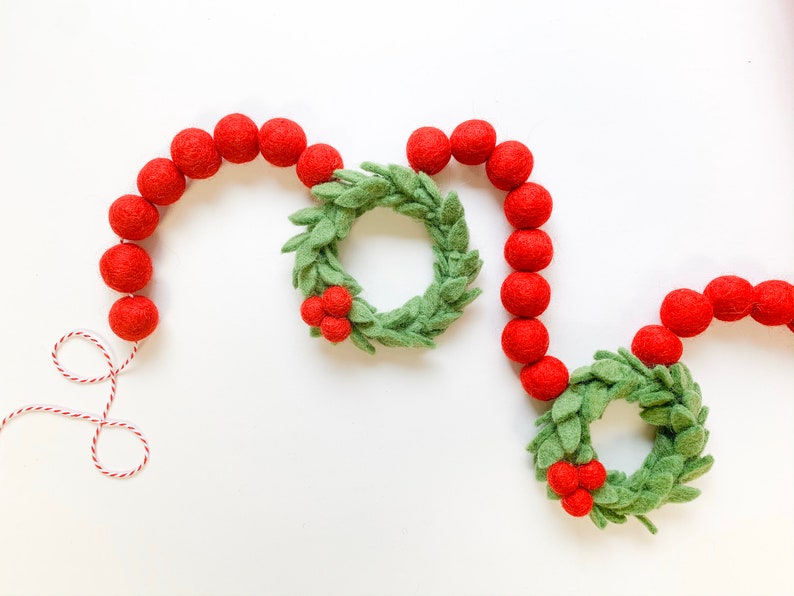 If you have ever wanted to make your house feel festive without all the fuss, felt decor from Pearl and Jane is an awesome solution. These felt banners would make a delightful gift for any woman out there…choose from holiday and seasonal themes to birthday fun. There is something for everyone. ($15-$100)
How cute are these personalized throw pillows? The are classy, modern and thoughtful all at the same time. You can choose your font and put up to 13 names on an 18 x 18 pillow. Such a darling gift idea for only ($20). Don't forget the pillow inserts HERE.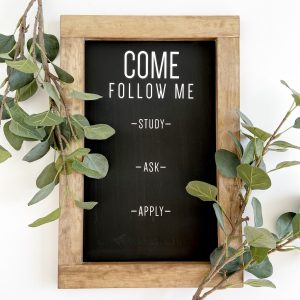 If you are looking for a great gift for women or families who are trying to keep up with Come Follow Me, this is a gorgeous option from Created By Design Co. that is also practical and meaningful. ($25)
This lip mask is oh so loved and for good reason! It rejuvenates your lips while you sleep. Makes a great gift for just about any woman and fits perfectly in a stocking! ($15)
This would make a great stocking stuffer for the earth and straw lover. Comes in a pack of 2 with a carrying case and cleaning brush! ($9)

If your wife loves keeping the outside of her home in top condition, these new curbside house numbers would be an awesome surprise. They are clean, modern, and keep their bright sharp lines much longer than the teenager spray paint and are super easy to apply (about 10 minutes). CurbAPeel is offering a $5 off discount to my readers, making them only $30 with the code BROOKEROMNEY. Such a fun, unique gift idea!
FOR THE EXPERIENCE SEEKER
Experiences are great gifts for women, as long as you really follow through and make sure they happen (i.e.: offer babysitting so she can go redeem her gift!) Some ideas you could try:
*cooking/baking/meal prep class * car detailing * massage * date nights * manicure or pedicure * concert or play tickets * dance lessons * Time Out for Women tickets * health or tech conference passes * a house cleaner * build/make/refinish something * gift cards for shopping * new holiday decor * a meal delivery service * amazon book subscription * a vacation or even just hotel stay * yoga class * fitness retreat* subscription to Mom Strong Move
* I am an Amazon Affiliate, so I receive a small amount when you purchase from my links, but I ONLY  recommend things we love. Thank you for supporting my writing and research through your purchases. I appreciate it more than you know!