The Best Book for Everyone in Your Home
With so many incredible books out there it was definitely a challenge, but I narrowed it down to our favorites for every age and stage. This list has the best book for everyone in your home all in one spot!
The Best Book for Everyone in Your Home:
Board Books 
Lift the flap books are so much fun for those early years and this one is especially great!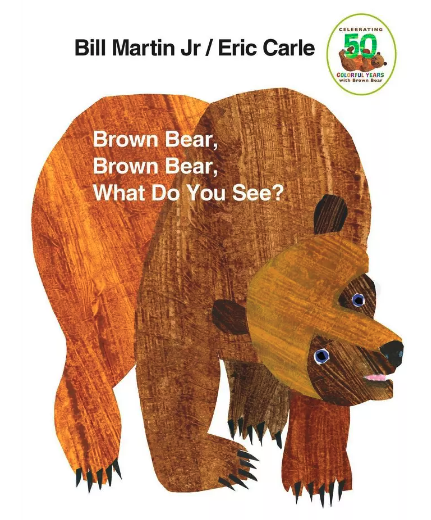 An absolute classic for every little one. Easy to predict and mimic with the best illustrations.
I'm pretty sure I've read this book 10,000 times between my boys and it was always such a hit! Such a fun story.
Being able to touch and feel a book makes it even more interactive for those little eyes and hands. This is a great one for every toddler.
This Cheerio book is so fun to make those snacks come to life. A must for every little one!
The Best Book for Everyone in Your Home:
Preschool
Just a fun and silly book that every preschooler will love!
Pete the Cat is a household name and for good reason!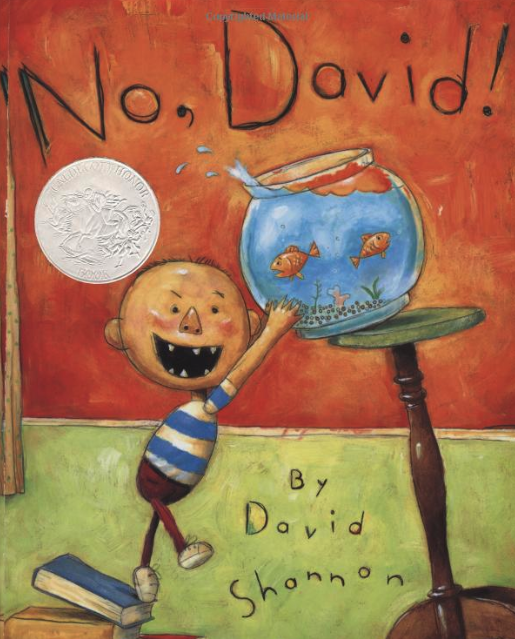 No, David! Is a brilliant book for this age group. Teaches great lessons in such a fun way.
A brilliant and creatively put together book, it is perfect to encourage kids to face their fears and be brave!
Early Readers
Many of these books were first suggested by Everyday Reading. Check out her blog for more options like these!
This has been a classic for years and years and for a good reason. A great series about a sweet and mischievous dog.
A really sweet theme about being yourself in the fun and funny book with simple words to boost your early reader's confidence!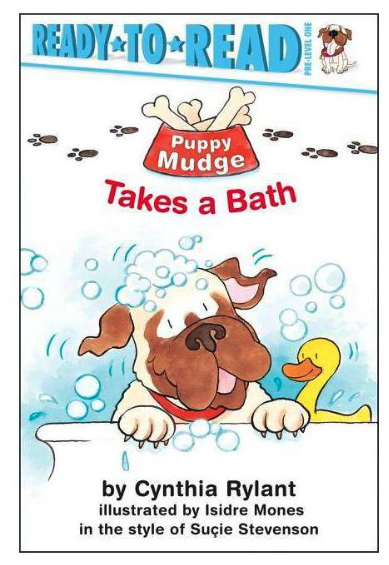 There is something so great about this series about a puppy who loves to get in trouble. A great option for those early readers!
The Best Book for Everyone in Your Home:
Easy Chapter Book Readers
Many of these were also suggested by Everyday Reading.
This early graphic novel series is funny and fun and perfect for those who are transitioning into chapter books!
Kate DiCamillo is a masterful story teller and she does a great job with this early chapter book series. So much fun!
This classic set of books is always a winner. We've loved them forever and the stories are still relevant today!
The Best Book for Everyone in Your Home:
Early Chapter Book Readers
Some of these were also suggested by Everyday Reading.
These were some of my boys' favorite early chapter books. Mercy Watson is just so lovable. So silly and so much fun!
This is a more recent early chapter book series and boys and girls of all ages will love it. So much adventure!
If you have a child that enjoys a little bit of a mystery in a story, this will keep them reading!
Another great option for a child who loves a good mystery. It's fun to see if you can figure things out first!
Graphic Novels
These are books my boys read over and over again. If your child just needs something fun and funny, this is a great series option.
For some reason, my boys loved these graphic novels. There was lots of giggling and wanting to show me all the funny parts of the story.
Personally, this was my favorite graphic novel and my boys all loved it too. Great for any age reader and just a beautiful story of love and hope. This is an absolute winner for all kinds of reasons!

It's always fun to read books that have movies attached. This series of graphic novels is a fun twist on bad guys. Well loved for sure.
This is a graphic novel for a little older crowd with great writing and illustrations and awesome lessons about how to be a real friend!
Older Elementary Readers
If you kiddo is looking for a book that makes them laugh and smile, this is such a good one. It's great to be able to read something just for fun that also has a sweet message.
This book is one of the best! It teaches such incredible lessons about kindness, inclusion, and what really matters through an absolutely wonderful story that is hard to put down. Gordon Korman is a masterful storyteller!
This book is brilliant and written in free verse. I read and loved it as did all of my boys. A great story about family, loss, disappointment, and love. An absolute winner.
If you are looking for a joyful book all about finding the good, this book is excellent. Fun to read, easy to get into, and you walk away from it wanting to be better. A great book!
This book is so beautiful in every way and becomes an instant favorite of everyone who reads it. The story is about a girl with a brain tumor, but it is also funny, quirky, and endearing. Great lessons learned about empathy and support too. A great read!
This historical fiction book is so good and keeps readers on the edge of their seat waiting to see if the family separated by the Berlin Wall will ever be reunited. Such a phenomenal story!
Another favorite book of almost anyone who reads it about kids who sabotage Hitler's plans. It's a great historical fiction novel that helps kids realize they, too, can be heroes.
Middle School Readers
This book will make you smile! It's all about understanding differences and loving people for who they are. So many laugh out loud parts and parts and moments that really make you think. Every kid and adult LOVES this book.
Such a fun, clean book about a strong group of friends that is willing to do just about anything to help each other. Just enough adventure to keep things interesting with a great theme! This book is easy to love.
This book has received all the awards for good reason. Such an interesting story that weaves diverse characters and storylines together in a really magical way.
This is a fast paced spy thrilled that had all of us on the edge of our seats. So fun and so good!
We all adored this book. It is full of heart and love and has a cool mystery we couldn't wait to resolve. Such a beautiful message too.
High School Readers
This is an absolutely unbelievable true story. We couldn't put it down and were amazed by the ending.
This is such a creative book that everyone I know (including me and my boys) has loved. It's an enjoyable, fast paced read with just the right amount of magic woven in. I promise, your kids will love it.
If you have a child that loves fantasy, this book is one they won't be able to put down! A true winner for all fans of that genre!
I couldn't love this book more. It's about a brilliant girl with cerebral palsy and how she influences and changes those around her for the better. A great book for any age!
Sometimes we forget the books from our past that made us love reading. If you have a teen who hasn't read these books yet, they will be obsessed with finishing one and moving on to the next. A great series especially for reluctant readers.
The Best Book for Everyone in Your Home:
Women
This story swept me up in a fictional story during Carnegie's time. So many fun characters and "what if" scenarios with just the right amount of grit and romance. This book is clean and easy to love.
A absolutely inventive book that will make you think and evaluate your own life and the paths that brought you to where you are now. It's a book that you will be dying to talk about and won't want to put down. Warning: some language and discussion of sex. Sensitive readers may want to skip.
This book is so clever and so good! I didn't want the book to end because I would miss the characters so much. An awesome historical fiction book with a little fantastical twist.
One of my all time favorite romance books full of the most intricate plot and unexpected twists. Everyone I know adores this book!!
This book was SO GOOD, and it's topping the charts for good reason. It's hard not to love the quirky and brilliant protagonist and the way the story weaves so many themes together is brilliant. It was a book I couldn't wait to pick up each night. (some language and discussion of sex)
The Best Book for Everyone in Your Home:
Men and Women
In my opinion this is one of the best books of all time. I couldn't put it down, and when I found out it was based on a true story during World War 2, I loved it even more. Every man and woman we have gifted it to has loved it just as much as we did!
This is the most beautiful and inspiring story that every human should read. It makes you appreciate your health, your life, and your loved ones in a really intense way. One of my husband's all time favorites.