This is part two in my "best audiobooks series." If you are planning on a road trip or just want something besides music on in the car all the time, this list of audiobooks is great for the whole family. Some titles and subjects may be be better suited for kids who are a little older, so double check  on Common Sense Media before you hit play!
If I am missing a great one or there needs to be a content warning, please let me know!
If you would like to try Audible Plus for free and get 2 free Audiobooks, click HERE!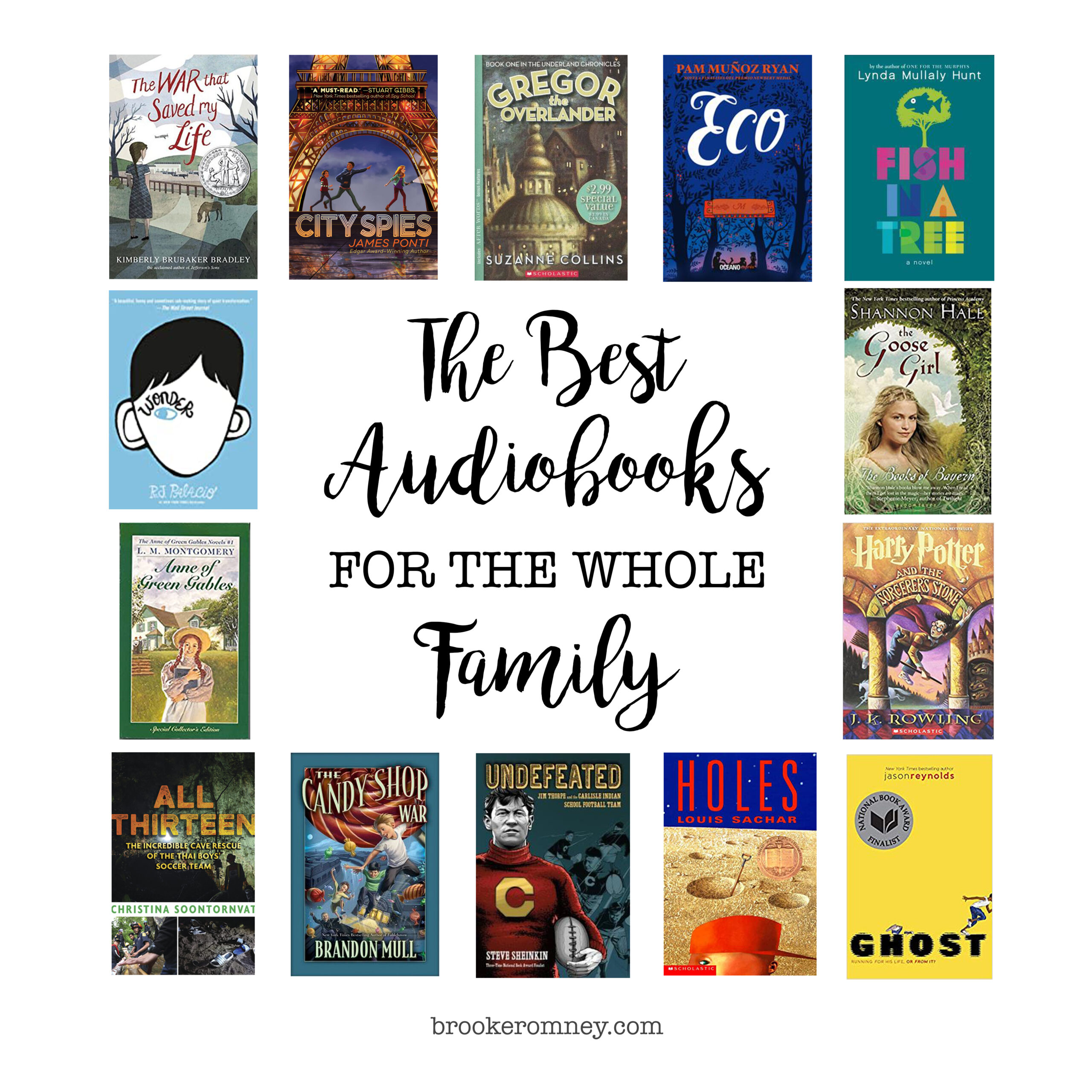 Tuesdays at the Castles Series
Alcatraz and the Evil Librarians
Watsons Go to Birmingham (read by Lavar Burton)
Charlotte's Web (read by EB White)
From the Mixed Up Files of Ms. Basil E Frankweiler
Where the Mountain Meets the Moon
The Wingfeather Saga (all four books)
A Wrinkle in Time (read by Madeline L'Engle)
The Remarkable Journey of Coyote Sunrise