The Best Easter Basket Ideas for Teen Girls
I rarely do girl's lists over here, but so many have been asking for unique Easter basket ideas for teen girls that I thought I would give it a try. So, we are testing the water with a few fun ideas! Now, I never go all out for Easter…it certainly isn't Christmas, but sometimes it is nice to include something they might really enjoy or already need instead of just piles of candy. So, here are a few fun Easter basket ideas for teen girls for you.
Thank goodness for darling friends and nieces who make sure I am on the right track! If you have other ideas that need to be on this list, please share! You know I can use the help when it comes to girls!!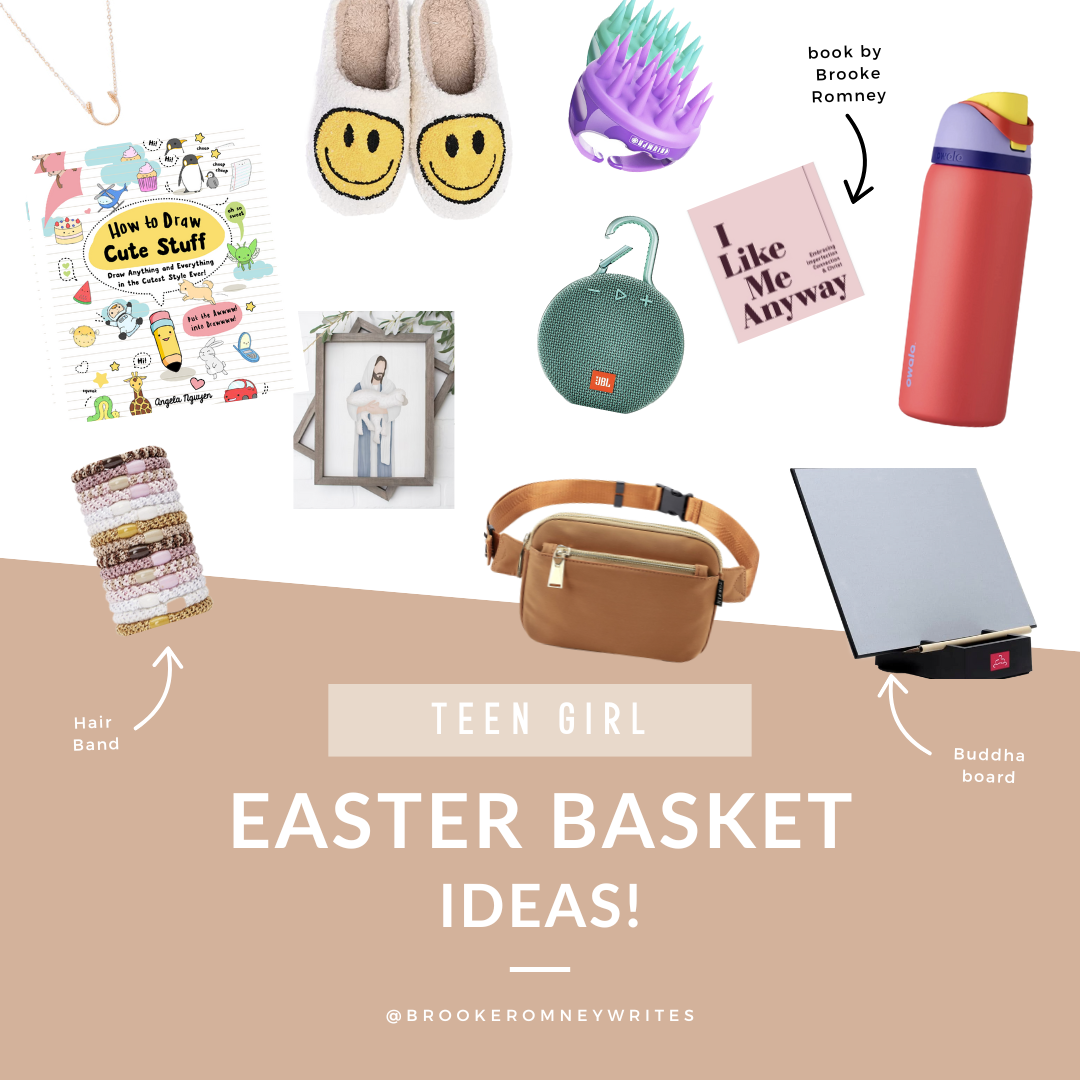 Easter Basket Ideas for Teen Girls Under $20
I love this print by Kate Lee that reminds us that in our darkest times, Christ brings His light to us. Such a beautiful message for the teen girl in your life. ($2)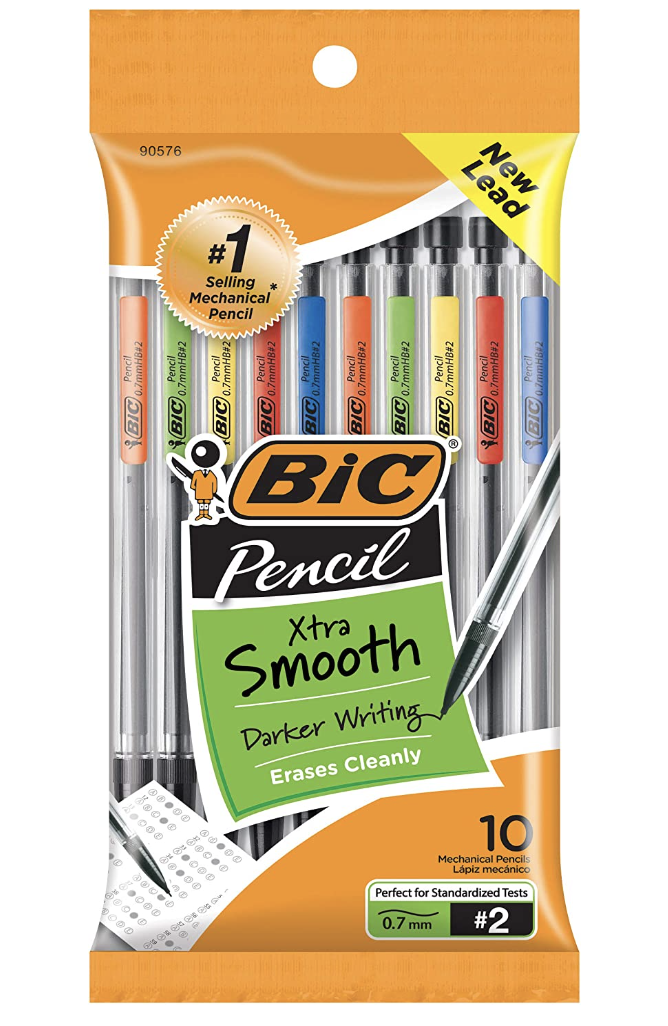 These are some of our favorite pencils! You never have to hunt for that pencil sharpener with these. ($2.75)
With the sunshine coming out, nothing is worse than burned lips. This lip balm smells great AND has SPF. The perfect thing to throw in an Easter basket for teens. ($4)
Who doesn't want this cool stress ball as part of their life? ($5)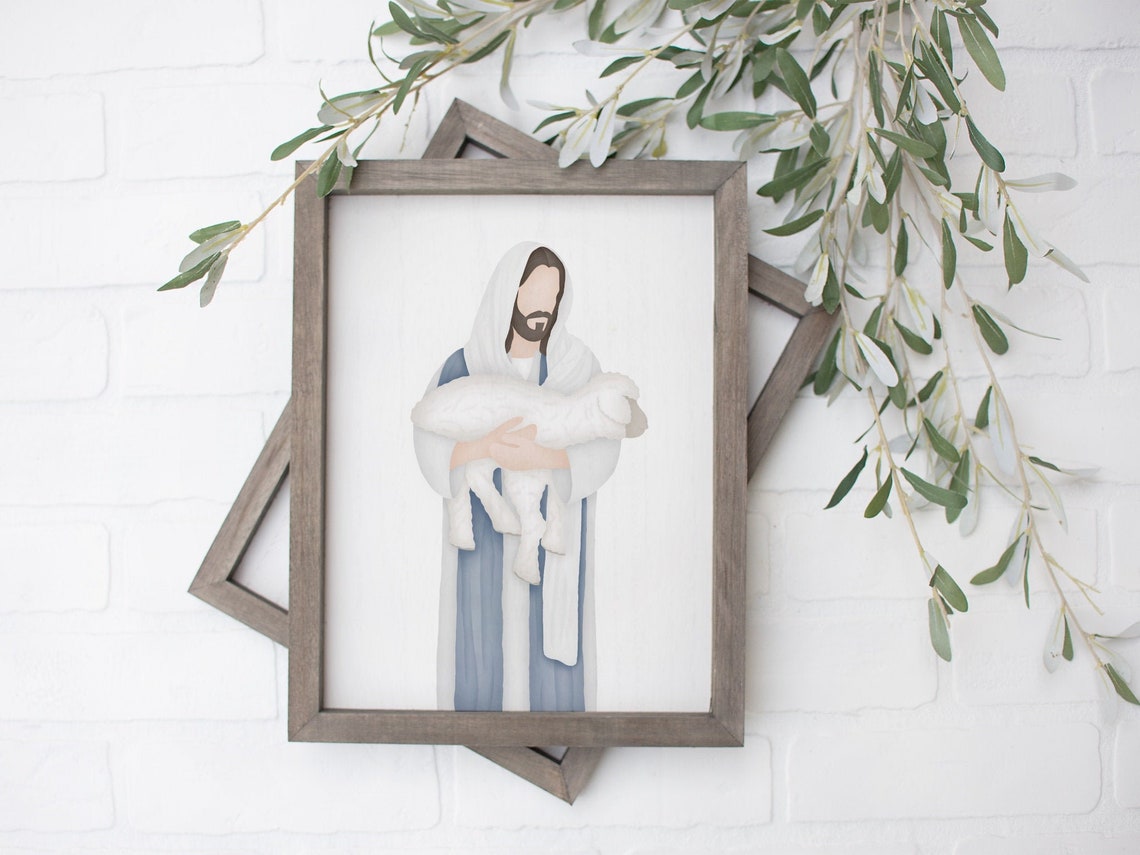 This beautiful print is a great reminder that Jesus always wants us back. I also love the double meaning and encouragement for us to search for the lost sheep or those who need us most. It is a digital download, so if you are looking for something last minute, it is perfect the Easter basket idea for teen girls. ($7)
This is every woman's best friend and perfect for eyebrow shaping or other less than awesome hair growth. A great pastel surprise in the Easter basket! ($7 for 12 razors)

One of the best ways to get in shape is jumping rope, and if you are young enough, you might think it is fun too! This gift works for all ages but especially great for boys wanting to stay in shape! ($7)
Add a little spa feel to every shower with this cool shampoo brush! ($8)
If the teen girl has upgraded to the pros and are looking for a good way to keep track of them, here is another case option! ($8)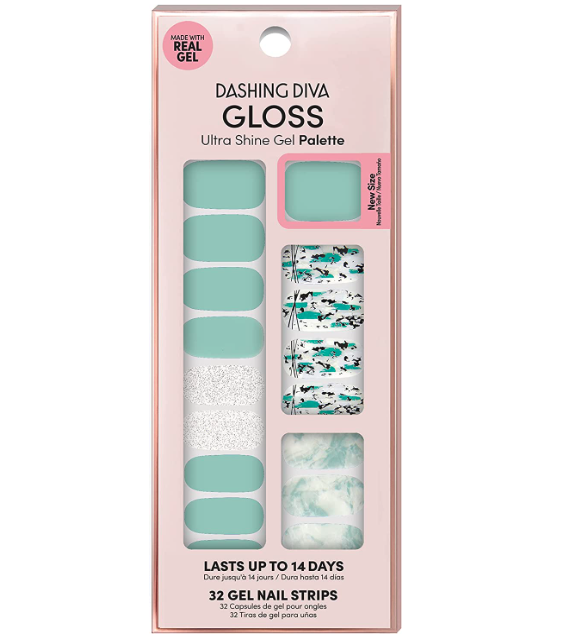 These are gel nail strips that stay on for a couple of weeks. They aren't fake nails, but they give you that salon quality, polished look on your real nails so you can still do all the activities you love!  ($8)
If you know someone who loves to know everything in her life is clean and sanitized, this inexpensive cleaning kit with all the right tools would make a great gift! ($8)
These are my favorite because they don't break your hair or pull too tight! ($8)
These hair finishing sticks are inexpensive and super functional. A perfect Easter basket idea for teen girls. ($9)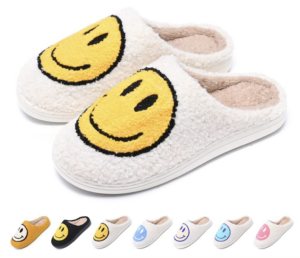 Easy to slip on and off and the cozy plush keeps your feet warm and breathable without the toes sweating.  A fun gift for any teen girl. ($9-$20)
These hair claws are back in style! ($9)
This makes for a great friend gift for stocking stuffer. Easy to throw in your purse for clear views and true color details. ($10)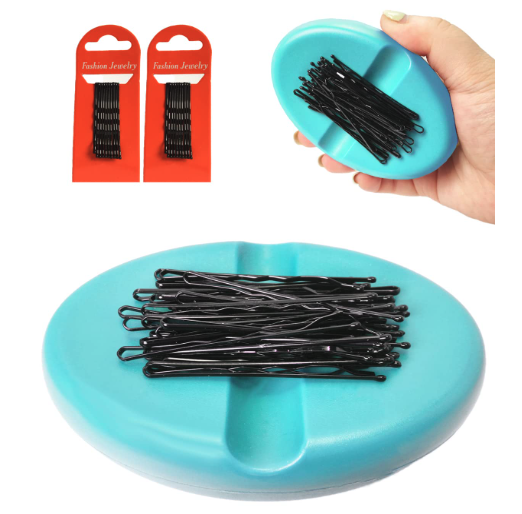 If you have a daughter that loves to do hair, this is a must to keep all your bobby pins in one place. ($10)
Perfect for the teen girl looking to add a little color to her AirPod case or for someone who just needs to differentiate it from her friend's, this is a great, super inexpensive and useful gift! ($10)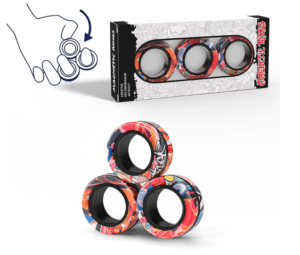 For the boys who always need something fun going on, these fidget rings are a fun new twist!  ($10)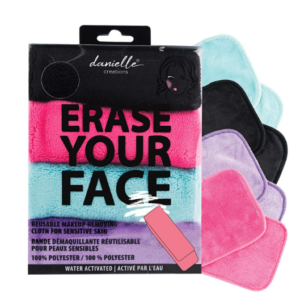 Effortlessly removes makeup, dirt and oil with just warm water. No additional makeup remover required! So great for every teen girl. ($10)
Puzzles over Christmas break are always a ton of fun! ($10)
If you have a daughter who has a long attention span and loves art, these diamond painting kits are incredible and so inexpensive! The results are incredible. ($11)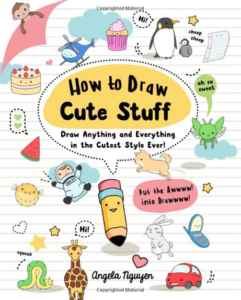 Draw anything and everything—people, animals, and things—and make it CUTE. Budding artists just have to pick up their pencils, pens, crayons, or gel markers and follow these step-by-step how-to sequences. ($11.50)
The beloved Paint By Sticker posters just got a little more sophisticated with this version that includes all the best travel posters. So great for the gal that has a little wanderlust. The process and outcome with these is amazing! ($12)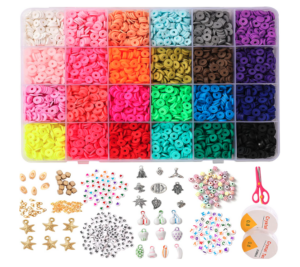 Such a great, inexpensive option for your teen who loves to create! Endless options with these beads and supplies for such a great price. Makes an awesome friend gift too!  ($12)
Teen girls swear by these! ($12)
A clean romance with great writing and intriguing characters. ($13)
If you thought yo-yos were a thing of the past, think again! These toys have reinvented themselves and are challenging and fun for girls of all ages with a myriad of tricks to learn and perfect. Investing in a good one is worth it. ($14)
Kanoodle is awesome brain and spacial relations puzzle game that is perfect for car rides, waiting rooms, or quiet play at home $14.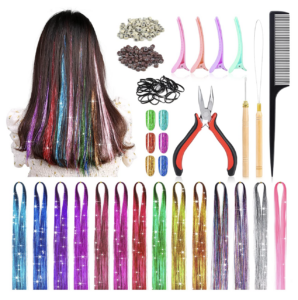 This is such a fun way to add some sparkle to your hair! It is so easy to do with so many youtube how-to videos. A fun way to be creative with your hair. ($14)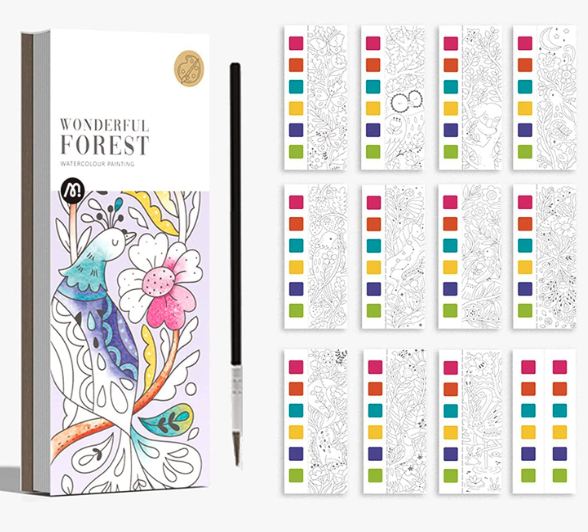 A great stocking stuffer! These DIY watercolors are the perfect primer and very easy to use. Just wet the brush, wet the palette, and paint a picture. Easy to grab for home or to take with you. ($14) You can grab a pack of 5 HERE.
The One Line a Day Journals are great for getting teens to write about their life in a super easy way. This is something they will look back on and love seeing how they grow and change. ($15)
Sometimes school work is more fun with beautiful supplies. These pastel highlighters are almost too pretty to use! ($15)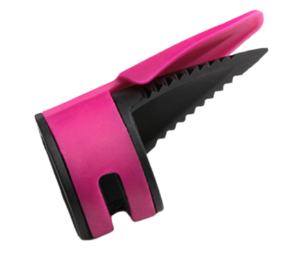 If you have a daughter that needs a little extra security or protection, this ring is awesome for self-defense and peace of mind. Comes in 2 sizes and is adjustable. Great for a practical stocking stuffer.  ($15)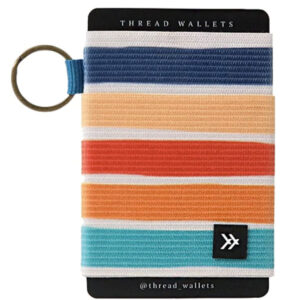 Teen girls love these for keeping track of all their most important cards! ($16)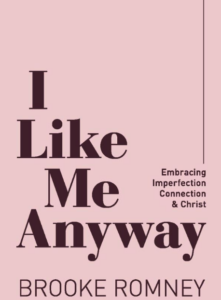 A great book to uplift any teen girl. ($16)
My 14 year old just finished this book and loved it. It is beautiful doctrine, delivered on a teen level. The perfect gift for a meaningful Easter basket. ($16)
These are a great Easter basket idea for teen and tween girls! They come in a pack of 4, so you can gift one in each basket or save a couple for yourself! ($16)
Do you have a driver in your family who likes to keep his car at least smelling clean if not looking clean? This pack of 12 fresheners is a great item to throw in a teenage stocking. ($16)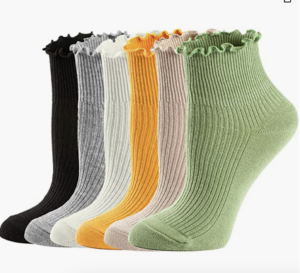 Fashionable lace socks with lace trim that can be worn pulled up or folded over. Adds a little cuteness to every outfit.  ($16)
Looking to add a little magic to your room? These lights are perfect for any girl looking to make her space her own. They come with a remote and plenty of options for specialized fun! ($17)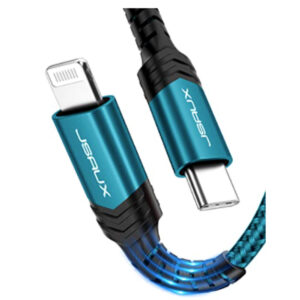 Who doesn't need an extra long charging cord in their house? Perfect to slide in a little basket! ($17)
Not sure if Kendamas are cool again where you are, but they are all the rage again here for the middle schoolers, and I am all for them doing anything that doesn't involve a phone! Grab a nice, new one for under ($17)
Everyone's favorite card game. Moves quickly and requires both luck and strategy. ($17)
If you don't already have this book, it would make the PERFECT Easter gift for your teen. It is a stand up, displayable book with the best advice (like how to introduce yourself) and conversation starters for teens and their parents. You will love it! ($18)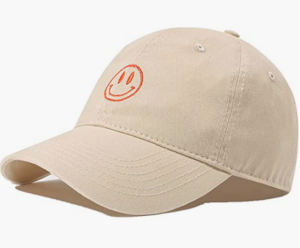 This fun hat is great for any occasion! ($18)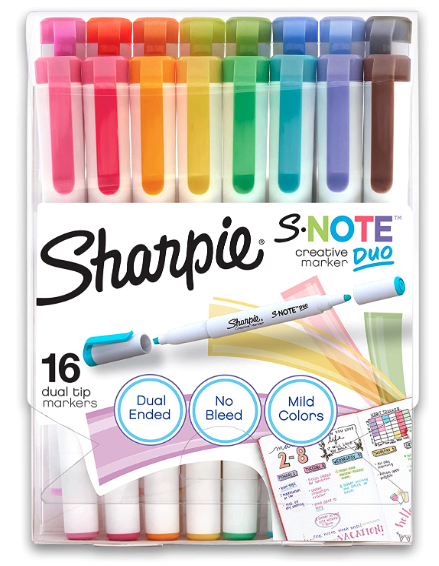 All-in-one creative marker and highlighter. This is a favorite in so many houses! ($18)
Easter Basket Ideas for Teen Girls $20-$40
It doesn't matter how old your kids are, this is SUCH a fun way to decorate eggs. I think you will absolutely LOVE it! When we tried it, even the adults couldn't get enough. ($20)
This game is all the rage for families right now for good reason. It is hilarious, current and can be so funny. You will want to get your hands on this one right away! ($20)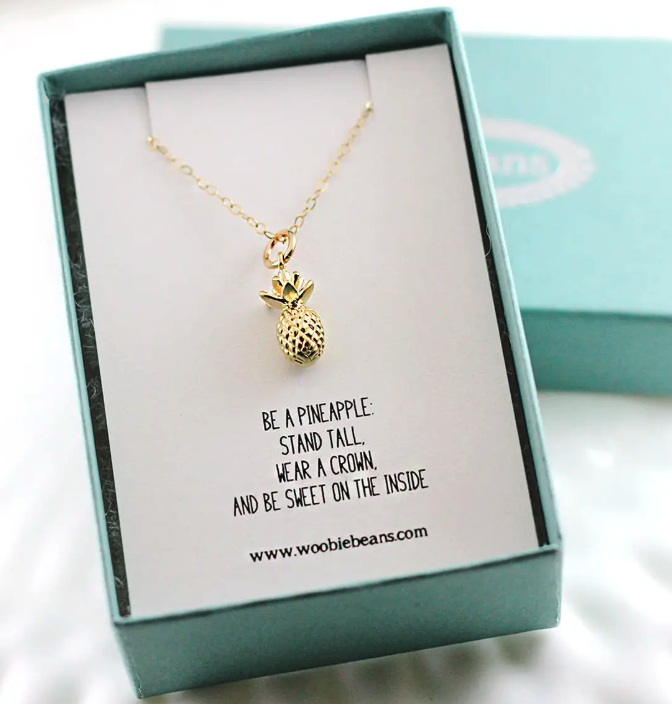 This is necklace is sweet, dainty and has a great message for your daughter! The perfect size to add to an Easter basket too. ($20)
One of my favorite things ever are the journal edition of my books of scripture. They allow me to really engage in what I am reading and document the inspiration and thoughts that come to my mind. A great Easter basket idea for teen girls! ($21)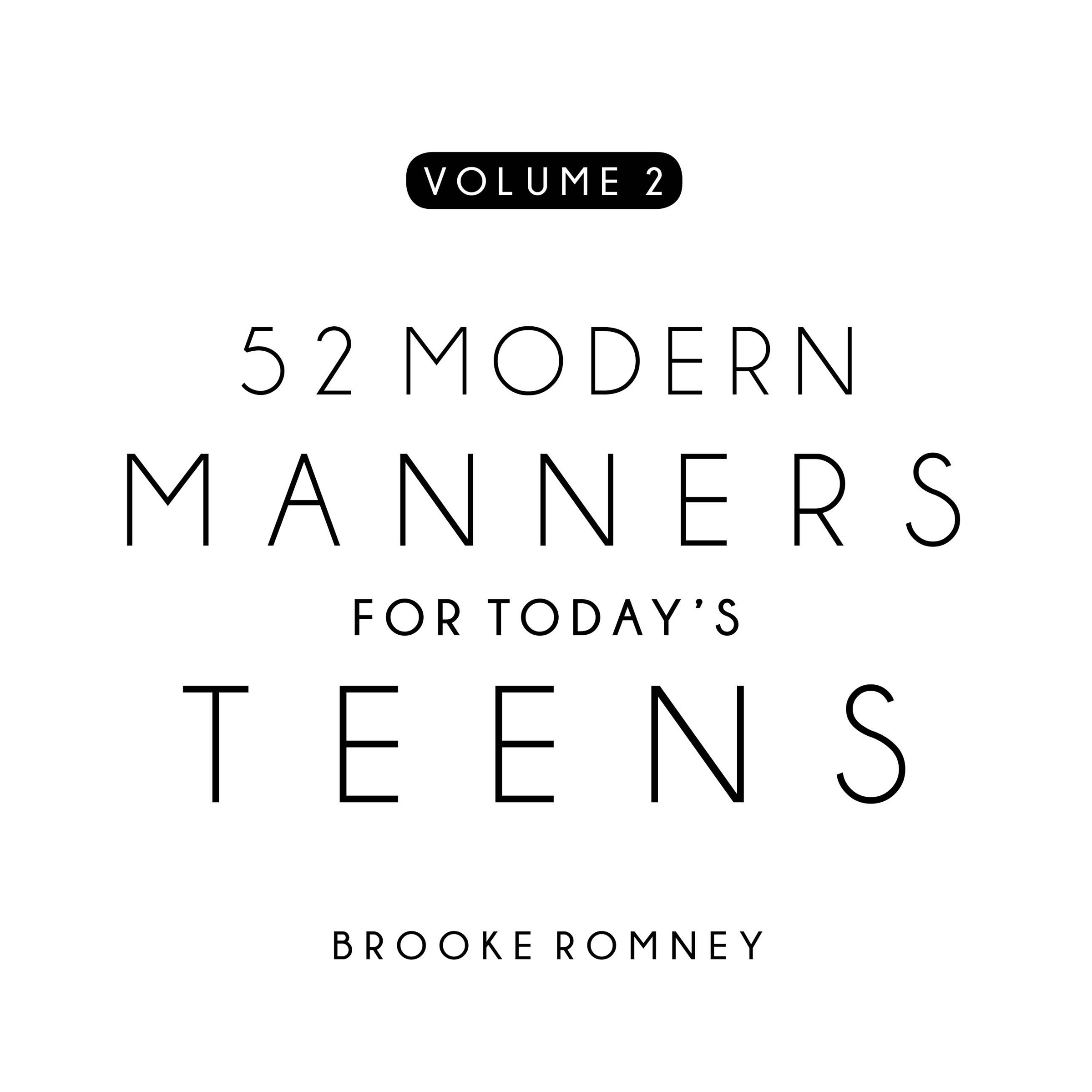 This stand up flip book is a must for EVERY teen. It helps them understand how to navigate this modern world with confidence. It makes social norms clear, helps give them ideas of how to be a better friend, and shares important online tips. It is every family's best investment. There is also a volume 1 if you haven't tackled that one yet! ($21)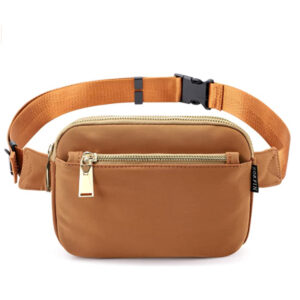 A Lululemon knock off and perfect for summer and travel. Comes in a bunch of cute colors too! ($22)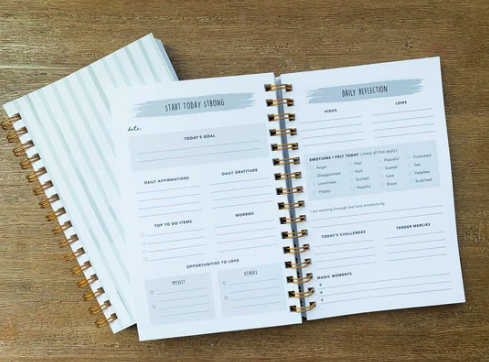 Journaling is such a great way to increase mindfulness and a great way to be creative and capture the good in life. This one is made specifically for teens with prompts and pages to free write! ($22)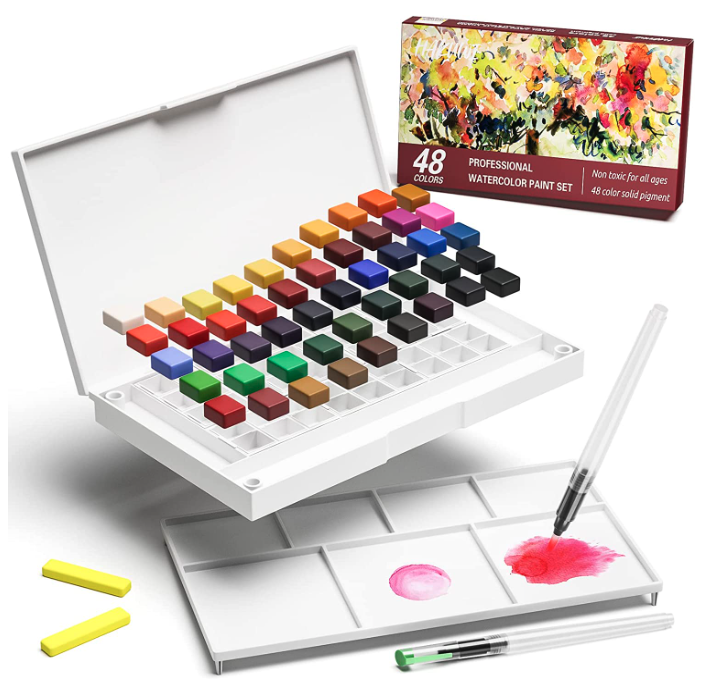 If your teen girl is an artist, this water color pack is both functional and stylish. A perfect addition to an Easter basket! ($23)
This notebook is a game-changer! No more wasting paper. You can write on these notebook pages like regular paper, then erase your notes with a wet cloth to reuse again and again. Just save your notes online in seconds. It is lightweight and easy to take with you. It is the best! ($24)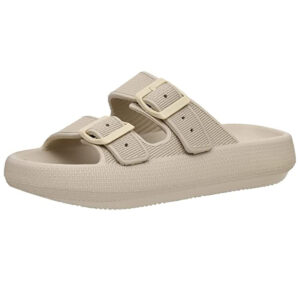 The perfect summer shoe for your girls. Comfy, useful and waterproof. She will love these. ($25)
If your daughter is looking for that magic hair product, this is it. And since it's a bit of an indulgence, she will love having it gifted to her. ($25)
These colors are so fun and springy, they are perfect for the little girl who likes to indulge in a little self care. Who wouldn't want to find these in their Easter basket? ($25)
If there is one book series every girl loves and has read over and over again, it's this one. If you have a reader, this would make a great gift going into summer. ($25)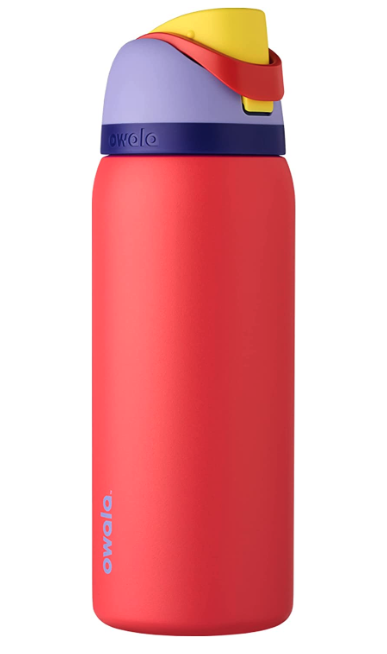 This water bottle is awesome! It is a 32-ounce insulated stainless-steel water bottle. It has a FreeSip spout designed for either sipping upright through the built-in straw or tilting back to swig from the spout opening. It has a lock down handle and it is dishwasher safe. It checks all the boxes for a great on-the-go water bottle. ($27)
I love the message of this necklace: God is Greater than Our Highs and Lows. Comes in 3 different metals. ($30)
This game is hilarious. Think hot potato but it shocks you when the music runs out. Our family has played it a bunch and the shock is legit and there is a serious thrill during the game. Perfect for teenage boys! ($30)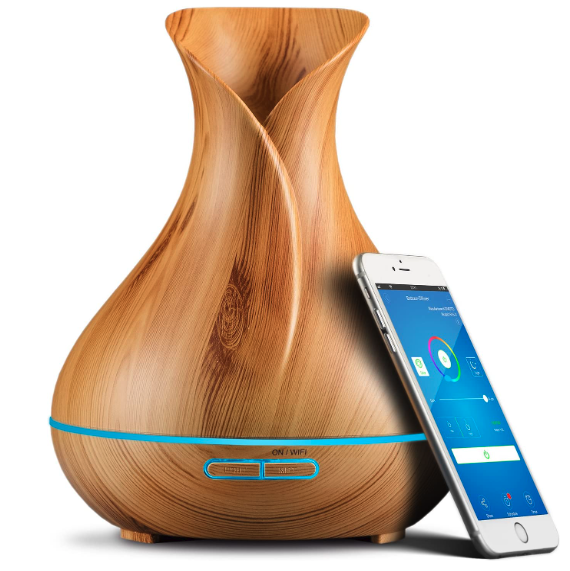 If your daughter wants her room to feel like an oasis, this is awesome. Use it like a normal diffuser or download the companion app to control features like LED color, mist intensity, timer settings, scheduling and more directly from your phone. ($30)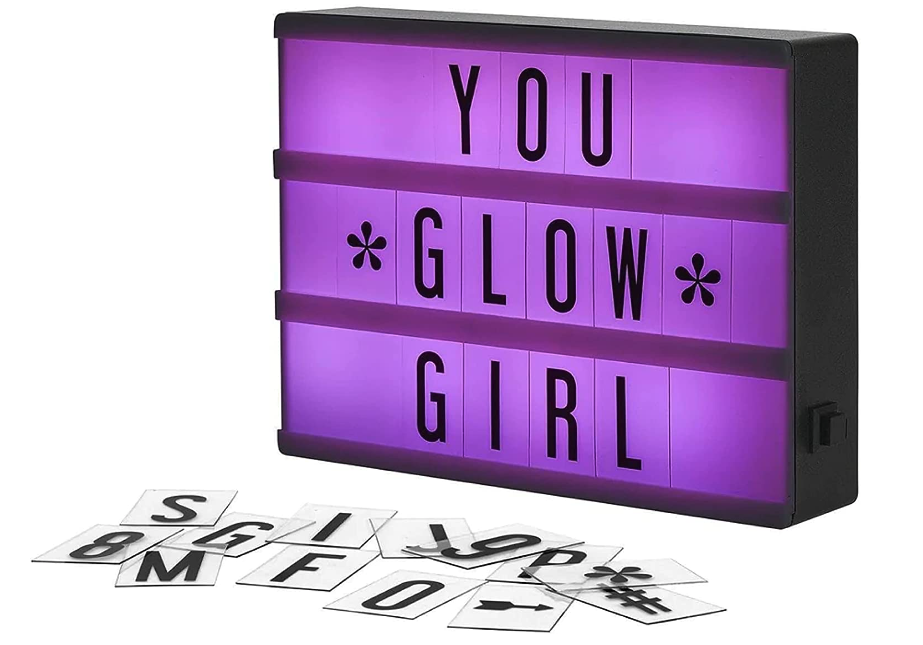 The LED Letter Lights Decor comes with 3 modes to present your message box in the best light. It's a great way to convey your motivational quote, express your feelings or simply a beautiful addition as light up signs for bedroom.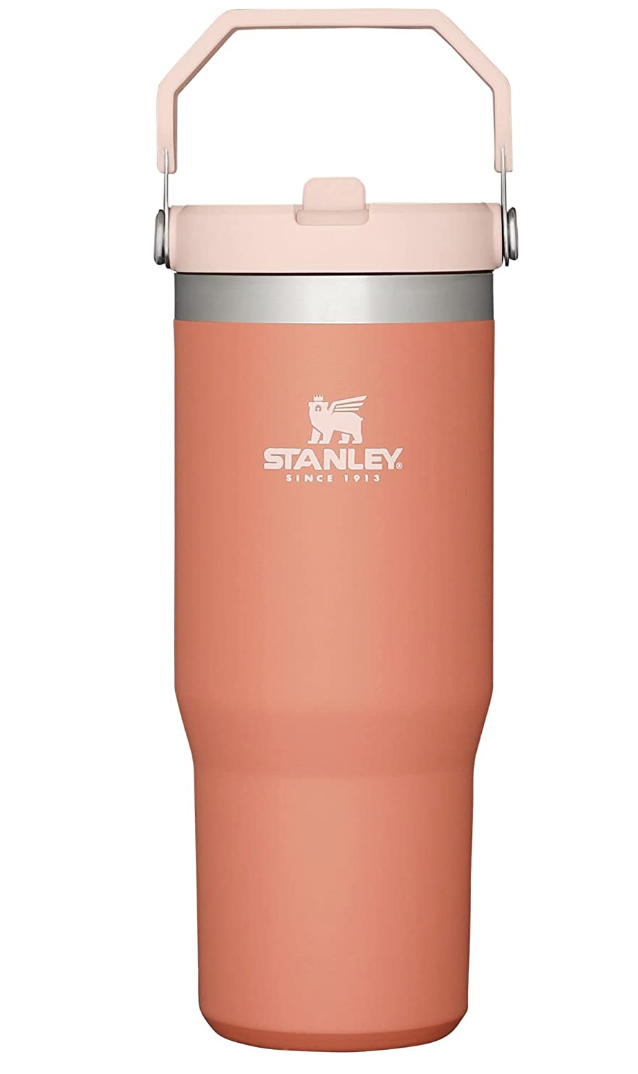 Our favorite tumbler! It keeps water cold for such a long time, doesn't leak and can really take a beating! Comes in so many colors too!  ($31)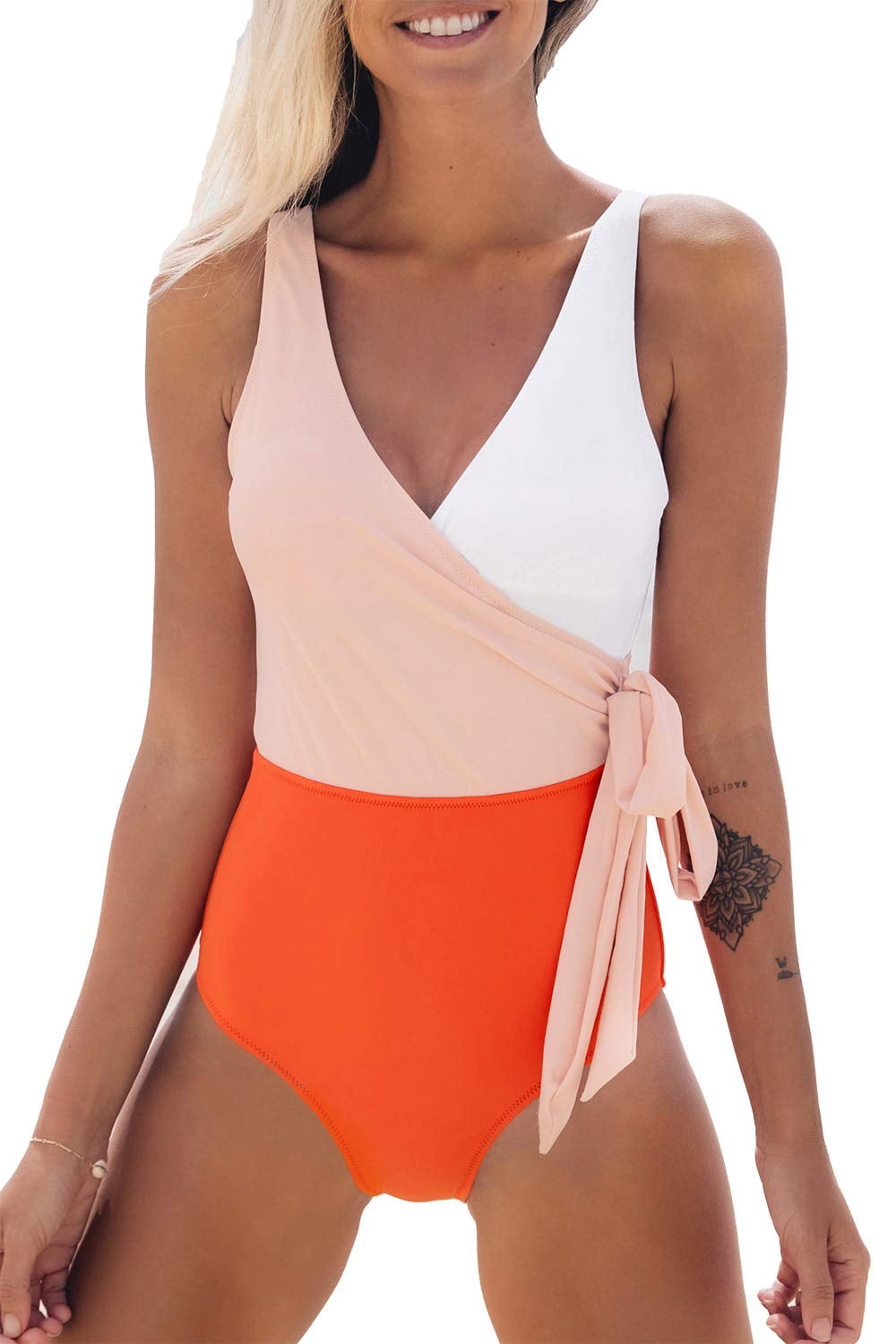 This suit is very reasonably priced and comes in tons of different color combinations! A winner for just about anyone. ($35)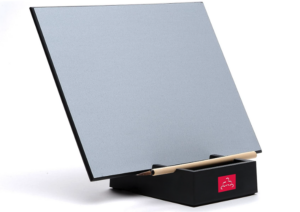 The Budda Board is inspired by the Zen idea of living in the moment. This water board painting set uses only water and our classic drawing board as you create beautiful works of art, that fade away, as it dries. Using a Buddha Board kit will help you achieve mindfulness. ($38)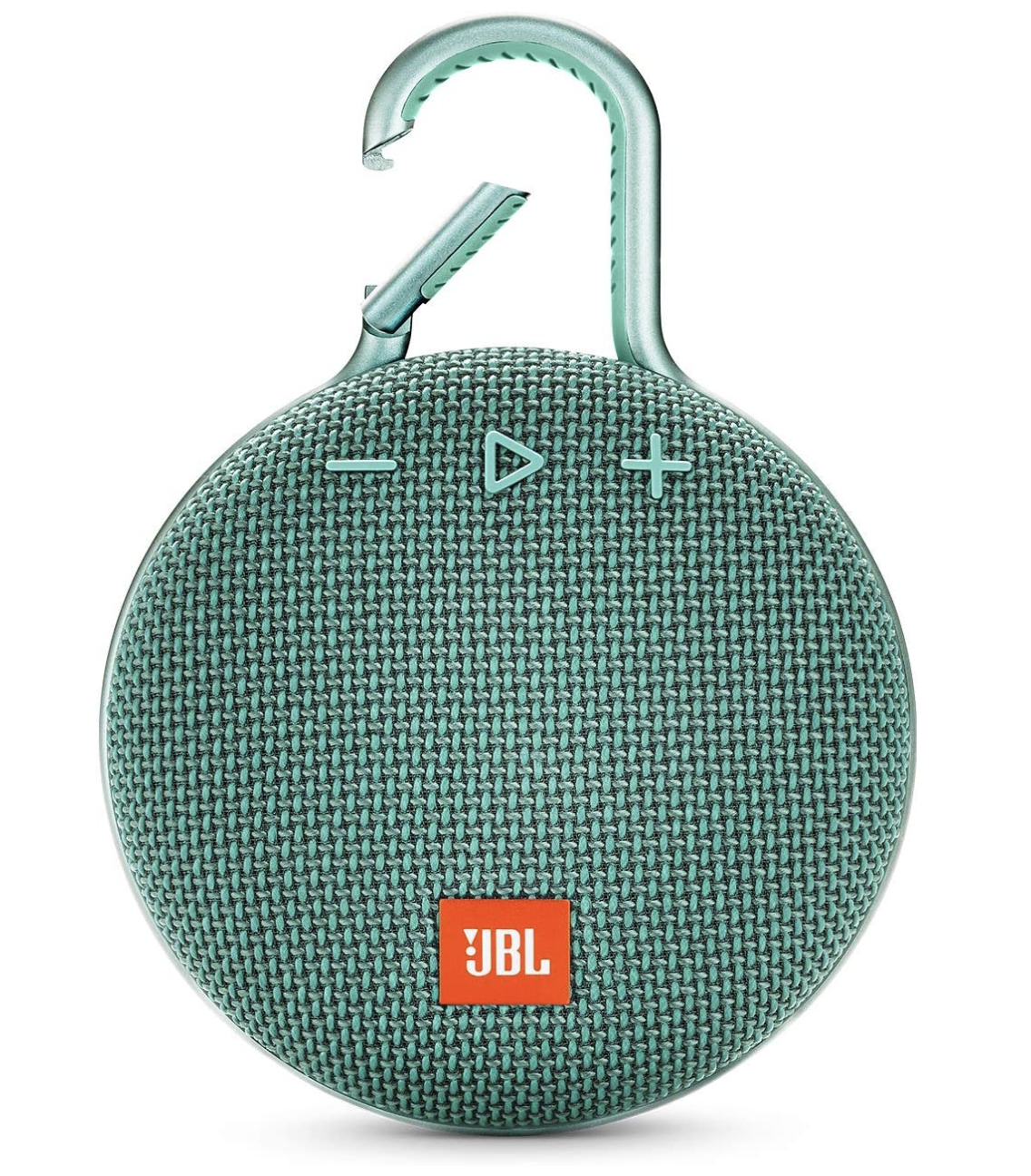 This tiny speaker is perfect for summer fun. It is water-resistant and fits in your pocket, so you can play your soundtrack during all your summer fun! Comes in lots of great colors too! ($55)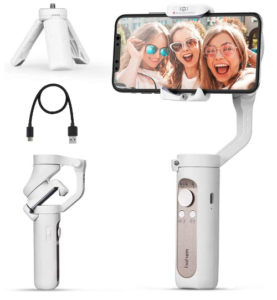 For the girl who loves to create videos on her phone, this is an awesome accessory. With just one click, your phone will automatically rotate or zoom to create movie-like cinematic footages. No matter what scenario you are in, every shot you take will be an effortless masterpiece. ($79)
Easter Basket Ideas for Teen Girls $40-$100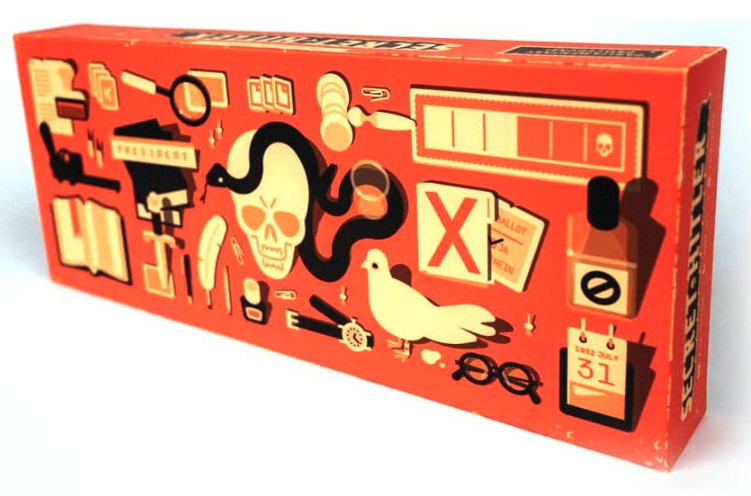 A fast-paced game of deception and betrayal. Beautiful wooden components and solid game boards with foil inlay. It has hidden roles and secret envelopes for five to ten players. A great group game that teens love. So fun! ($40)
This Easter dress works so well for just about everyone and comes in a bunch of cute colors! Fits true to size. ($40)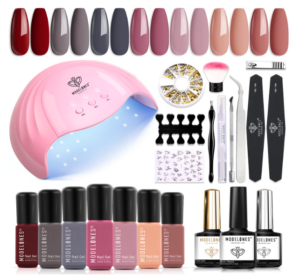 Gel Nail Polish Kit with UV Light
If your daughter loves to do her own nails or the nails of others, this would make an awesome gift! ($40)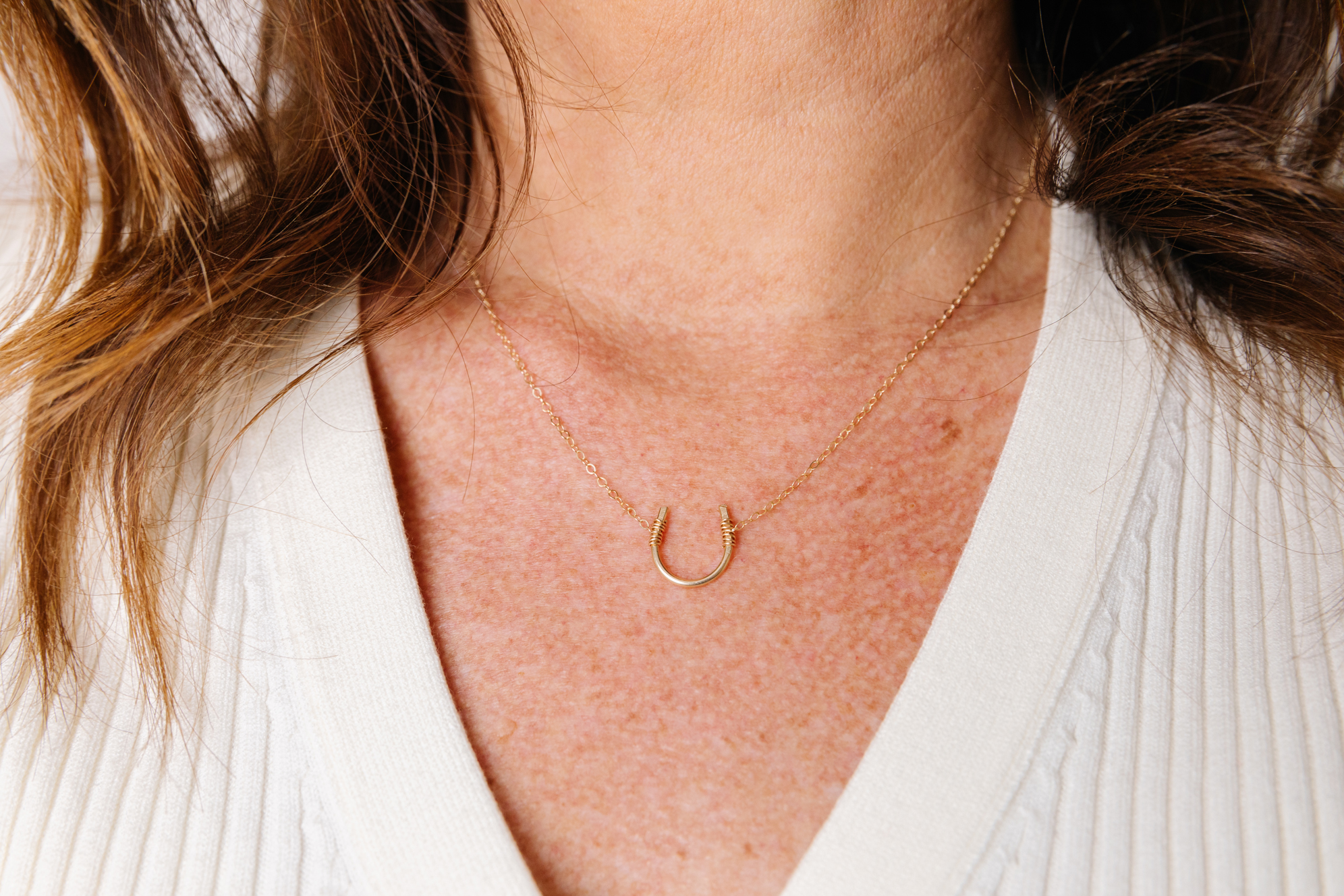 I love everything from Hey June because it is stylish, simple and great quality without breaking the bank. I am sure you can find something the girls in your family would love from studs to necklaces to unique bracelets with a lot of silver, gold, and fun, meaningful items. Get 16% off with the code BROOKE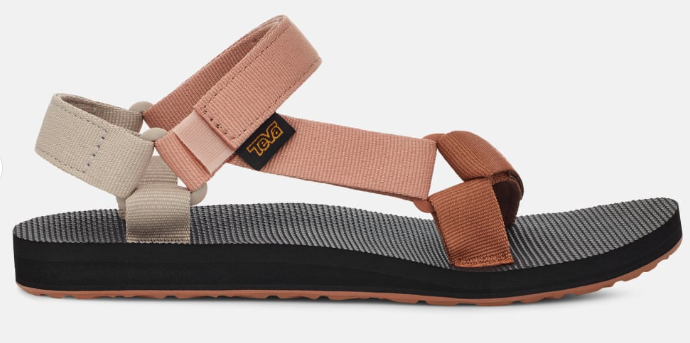 The perfect shoe for summer! They are a little pricier, but always sturdy and great for just about any activity your teen girl could choose! ($55)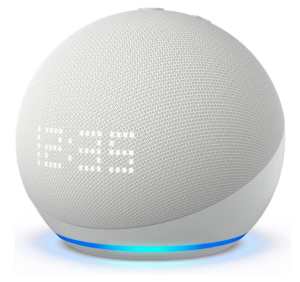 The new Echo Dot comes with a clock and an alarm and has a built in speaker so your teen can play the music she loves, set her own alarm, catch a podcast and call you from home without a cell phone. It is a an absolute winner. ($60)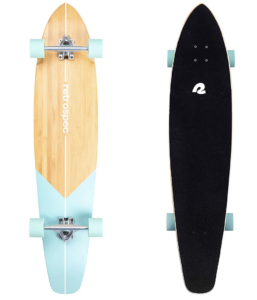 A fun way to get around! Easy to take with you. ($80)
I hope these Easter basket ideas for teen girls gave you some good ideas! If you are looking for ideas for other family members, check out my Easter Basket Ideas for Teen Boys, Gift Ideas for Dads, and Mother's Day Gift Ideas for All the Women in Your Life.
Some of the links used are affiliate links, but all opinions are my own. Thank you for supporting my research and writing!