The Best Summer Jobs for Teens and Other Ways to Earn Money
Summer is such a great time to teach teens about work, and adding a summer job to a teen's schedule is one of the best ways to keep them engaged in life and progressing. It cuts out the hours they might have spent on electronics and gives them a reason to wake up. Summer jobs for teens teach so many life lessons and gives them a chance to manage their own money. However, depending on their age and commitments, a "real job" doesn't always work. This is when they might need your help. There are so many options when it comes to working these days!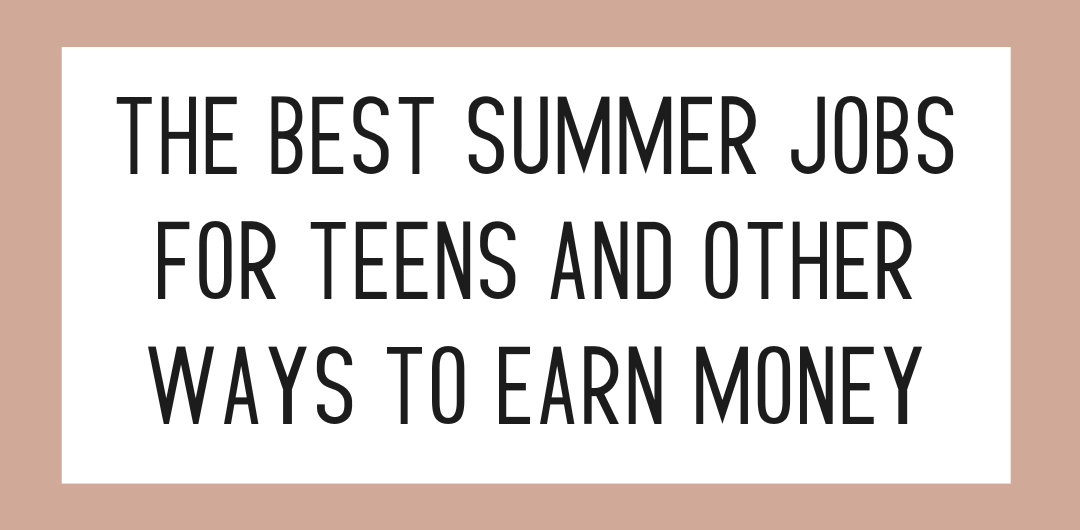 Find Seasonal Work
Almost everyone needs workers right now and seasonal places like pools, waterparks, amusement parks, farms and plant nurseries often hire teens. Sometimes the city has the best summer jobs for teens. Help them search for a job and fill out an application.
Help Them Start
If they can't quite yet work for others, help them come up with ideas people might need and advertise for it. Think lemonade stands, bake sales, weeding, lawn mowing, dog walking, babysitting, meal prep, sports training, or pet sitting. I've even heard of some kids running camps for younger kids in their backyard, although this idea may require some parental supervision. Older kids might enjoy learning a new skill like window washing, small engine repair, or painting and putting it to good use. Get ideas and advertise on nextdoor or another neighborhood app.
Employ Them
If you would pay for the service, employ your child instead. Require good work. Think car washing, babysitting, extra cleaning, year work, dinner making, tutoring, or music teaching.
Incentivize Them
Perhaps there are things you want your teen to do that you know they won't do on their own. Adding a small payment can sweeten the deal. Think money for books read and discussed, podcasts listened to and reported on, or lessons passed off. Setting expectations about what jobs warrant payment at the beginning of the summer can help this plan run smoothly.
Set Work Hours
If having everyone loafing around drives you nuts or you are required to be at your desk, establish work hours for your family too. Pick times when "work" needs to be happen for everyone. This can include cleaning, fitness, meal prep, or learning.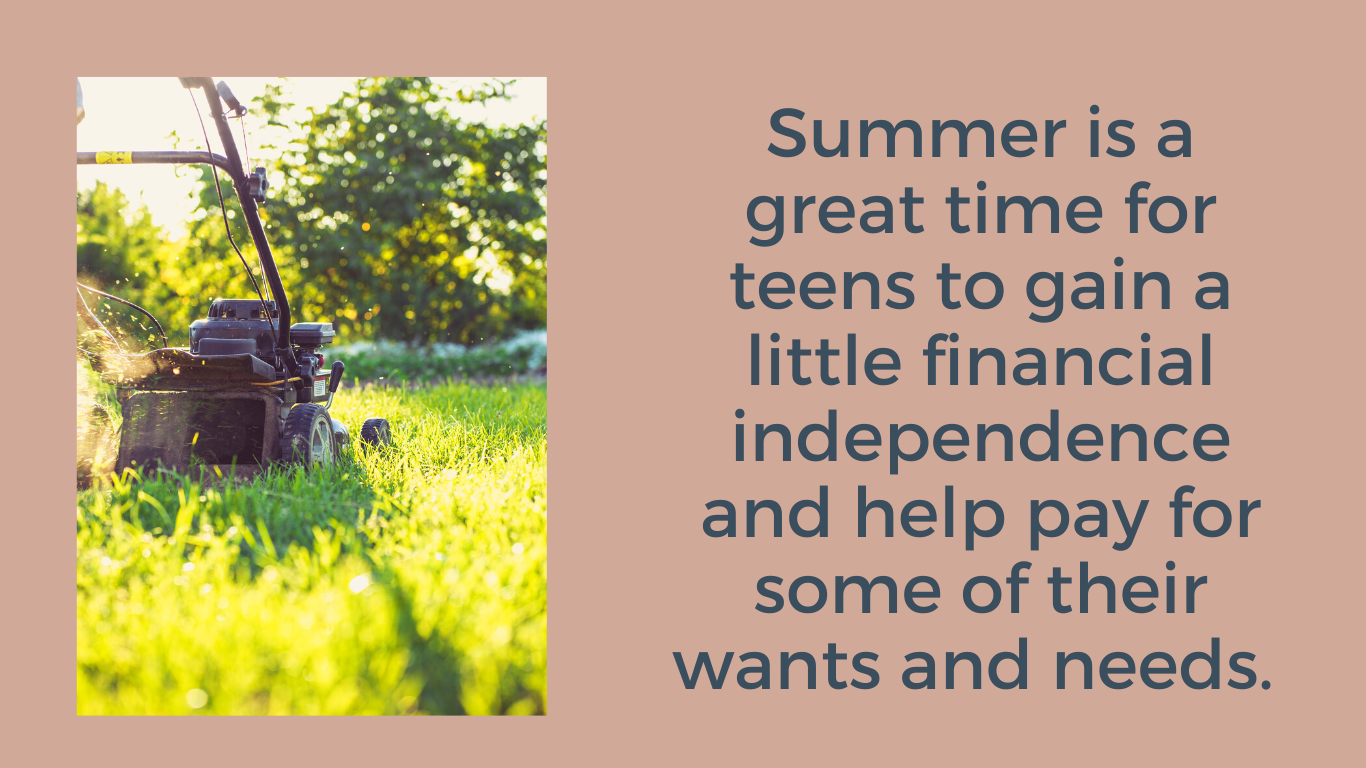 The Best Summer Jobs for Teens
There are so many options when it comes to working these days! You can help your teen earn money by getting them started on an application, showing them options, or walking them through logistics to start their own business. The best summer jobs for teens are the ones they are excited about. Wherever they end up it will be a great opportunity to practice their manners and connect with others.
Looking for more?
Join my email list where all the best parenting tips are sent right to your inbox.
Leave a Comment
What do your teens do in the summer to earn money? Please share all your amazing ideas for the best summer jobs for teens!