The Best Teen Podcasts
Science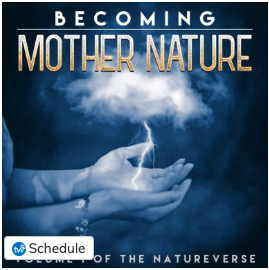 Can a 12-year-old learn to balance the entire world's ecosystem while just trying to fit in at her new school? Only Mother Nature knows.
An award-winning science podcast for kids and curious adults from American Public Media.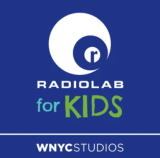 Radiolab, one of the most beloved podcasts in the world, reaches into its archives to create Radiolab for Kids. It's a place where we've collected Radiolab's most family-friendly content. (Because we all know that over the years, some of the content has been…er…NOT so family friendly!) From "What do dogs see when they look at the rainbow?" to "Do animals laugh?" the topics are squeaky clean (mostly) and all about curiosity.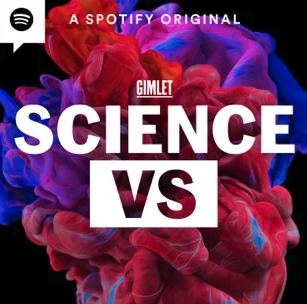 There are a lot of fads, blogs and strong opinions, but then there's SCIENCE. Science Vs is the show from Gimlet that finds out what's fact, what's not, and what's somewhere in between.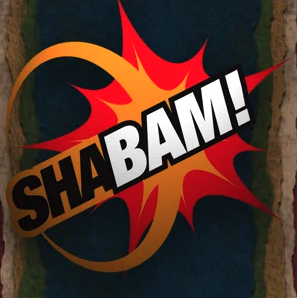 Shabaam! (funny and informative)
The science podcast that'll eat your brain. Shabam! is a new type of science show that blends fictional stories with real science.
New discoveries, everyday mysteries, and the science behind the headlines — all in about 10 minutes, every weekday. It's science for everyone, using a lot of creativity and a little humor. Join host Emily Kwong for science on a different wavelength.
History and Politics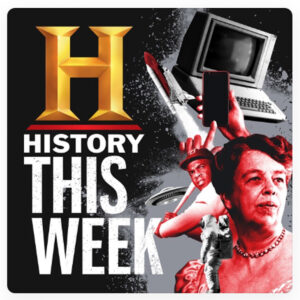 This week, something momentous happened. Whether or not it made the textbooks, it most certainly made history. Join HISTORY This Week as we turn back the clock to meet the people, visit the places and witness the moments that led us to where we are today.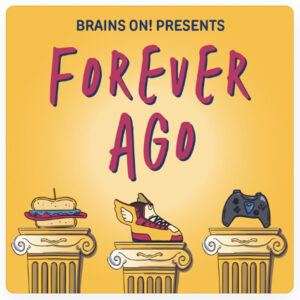 Brains On presents Forever Ago®, a history show for the whole family! Every episode looks into the surprising and fascinating history of things we think are ordinary, but they're not — like ice cream flavors, video games, baths and more. We make learning about the past fun while teaching listeners to think critically about history.
Hosts John and Hank Green (authors and YouTubers) offer both humorous and heartfelt advice about life's big and small questions. They bring their personal passions to each episode by sharing the week's news from Mars (the planet) and AFC Wimbledon (the third-tier English football club).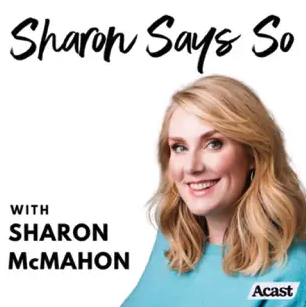 Host Sharon McMahon, a longtime government and law teacher, has amassed hundreds of thousands of followers on her viral Instagram account @sharonsaysso where she combats political misinformation with non-partisan facts.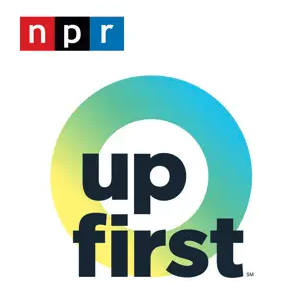 NPR's Up First is the news you need to start your day. The three biggest stories of the day, with reporting and analysis from NPR News — in 10 minutes.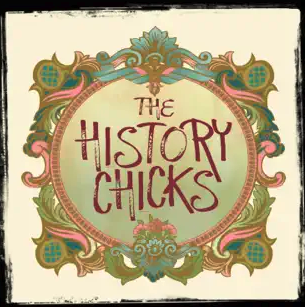 Two women. Half the population. Several thousand years of history. About an hour.
Money and Business
Discover the hidden side of everything with Stephen J. Dubner, co-author of the Freakonomics books. Each week, Freakonomics Radio tells you things you always thought you knew (but didn't) and things you never thought you wanted to know (but do) — from the economics of sleep to how to become great at just about anything. Dubner speaks with Nobel laureates and provocateurs, intellectuals and entrepreneurs, and various other underachievers.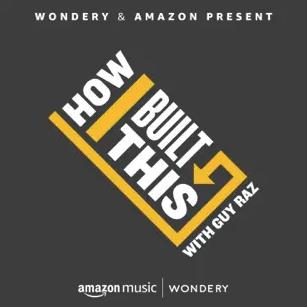 Guy Raz dives into the stories behind some of the world's best known companies. How I Built This weaves a narrative journey about innovators, entrepreneurs and idealists—and the movements they built. Some episodes have some language so best for older teens.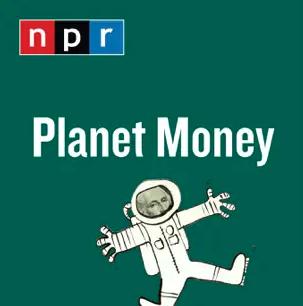 The economy explained.
Sports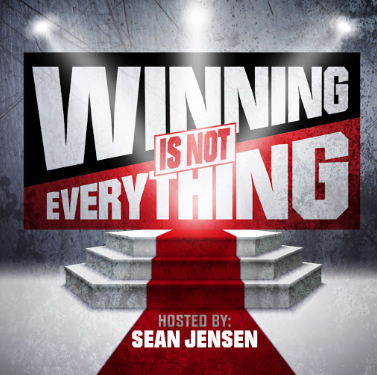 Winning Is Not Everything is a podcast series aimed to help temper the obsession in youth sports on titles and trophies and emphasize more inclusive, universal and attainable expectations such as character development and goal-setting.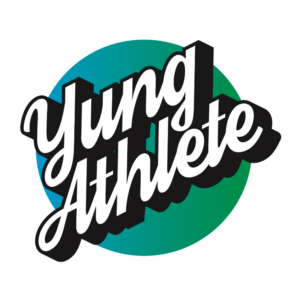 The Yung Athlete Podcast focuses on the stories of the young athletes of this country, and the unique challenges they face. From topics like mental health, racism, gender discrimination, simply amazing stories, and much more, the Yung Athlete Podcast covers issues that we hope will relate to many young athletes.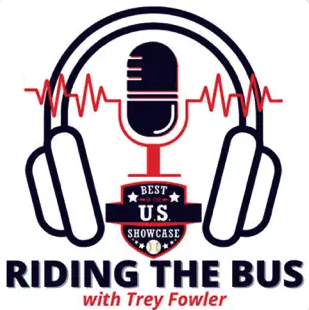 Riding The BUS
Best in the US Showcases
Riding The BUS, powered by Best in the US Showcases, is here to be the #1 source for player development for young players. Whether you are a player, parent, or coach at the youth, high school, or college level, Riding The BUS brings you information that will help players improve, take their game to the next level, and put themselves in the best position possible to achieve their goal of playing college baseball.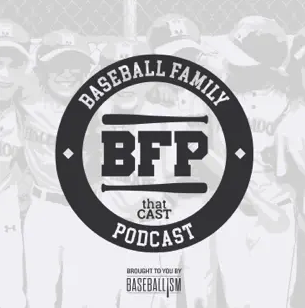 Troy and Denay Silva share their experiences as a baseball family in Baseball Family Podcast brought to you by Baseballism.
Mindset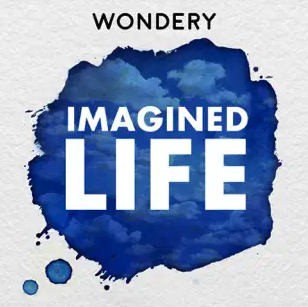 What is it like to be famous before you're famous? What is it like to walk in the shoes of another person? Each episode of Imagined Life takes you on an immersive journey into the life of a world-famous person. It'll be someone you may think you know, even admire — or maybe the opposite. You'll get clues to your identity along the way. But only in the final moments will you find out who "you" really are. So sit back, let go, and — imagine your life, with our hosts, Oscar nominated Virginia Madsen and celebrated voice actor Robbie Daymond. From Wondery, the network behind Dirty John.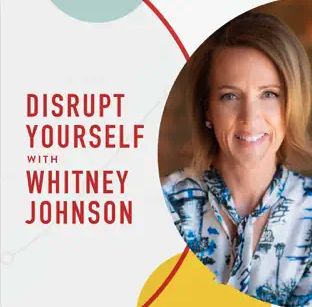 Best-selling author Whitney Johnson ("Disrupt Yourself") explores her passion for personal disruption through engaging conversations with disruptors. Each episode of this podcast reveals new insights about how we work, learn, and live.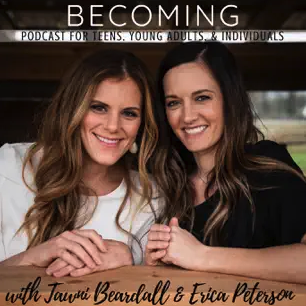 A place for teen, young adults, and individuals – where together we are becoming more than we are, and who we were always meant to be. Through each episode, hosted by Tawni Beardall and Erica Peterson, we will feature different topics to enhance your growth, help you see the world differently and discover who you are, who you want to be, and who God is encouraging you to continue to become.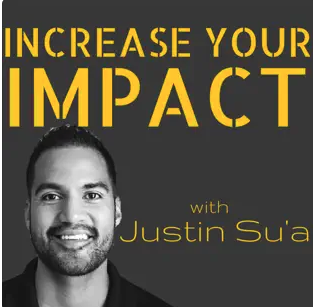 The Increase Your Impact Podcast with Justin Su'a is for leaders — that means you! Each episode is aimed to provide you with insights, principles and strategies to help you lead yourself so that you can lead others at work, home, and in life.
Have you ever seen someone completely enjoying life? Living to their fullest, not brought down by anyone or anything, totally having their stuff together? It's almost like they know secrets you don't. This show is about those secrets.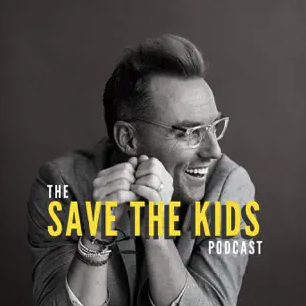 Collin Kartchner is the Founder of #SavetheKids and speaks 300-500/year to schools, parents, educators and communities about the negative affects of screentime, social media, gaming, and pornography on our kids and how protect your kids mental health from this technology. He has been invited to speak at Nike, Adidas, 100's of schools and colleges, and TEDx SaltLakeCity. Utah Attorney General Sean Reyes said, "Collin is a WARRIOR for our kids."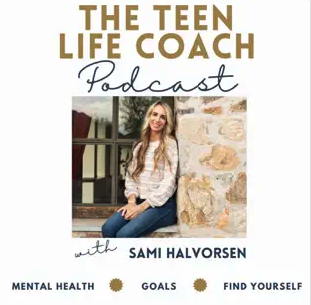 As a Life Coach, my mission is to help guide other teens in developing confidence and facing their fears.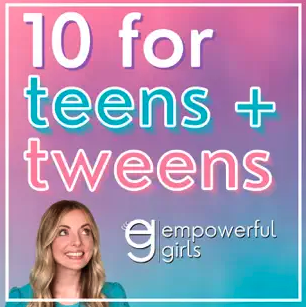 This is 10 for Teens + Tweens, a 10-minute podcast by Empowerful Girls that helps you grow curiosity, compassion, and confidence. In each episode, host Stephanie Valdez shares tools that empower girls to know they can take on the world! By discussing positive themes, exploring healthy habits, tackling tough topics and teaching girls how to handle them, Stephanie wants every girl listening to recognize her individual worth, identify her strengths (and accept weaknesses), build up her friendships, and deepen her love for herself.
If you are looking for ways to find happiness as a young adult, this podcast is for you! I give you the tools needed to create your own life of happiness. Good for older teens and young adults.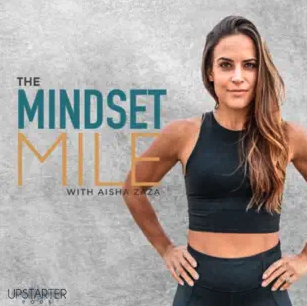 Welcome to The Mindset Mile Podcast. I'm your host Aisha Zaza and for the the first 30 episodes I want to invite you to be a part of my challenge where you will walk or run one mile a day while listening to the corresponding daily episode, each are 10 minutes or less. We will discuss how to build better habits in health, fitness, relationships, business and overall well being by making small mindset shifts that make a big difference. It's time to take action towards your best life because if not now, when? It'll be a marathon, not a sprint and together we will take it one step, one mile, one day at a time.
Religious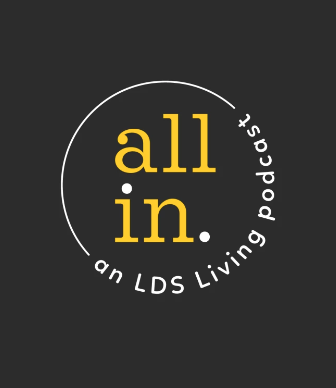 What does it mean to be "all in" the gospel of Jesus Christ in the latter days? The answers might surprise you. All In is a podcast from LDS Living, where we explore this question with the help of individuals who are striving to live their faith every day—just like you.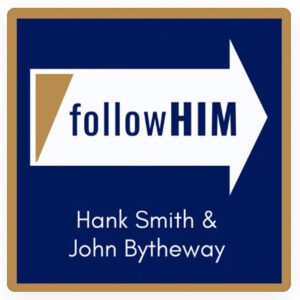 Join hosts Hank Smith and John Bytheway as they interview experts to make your study for The Church of Jesus Christ of Latter-day Saints' Come, Follow Me course not only enjoyable but original and educational.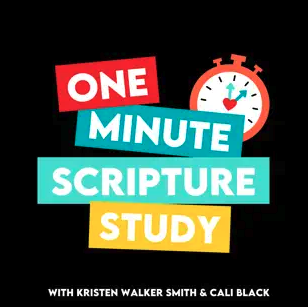 Quality Come Follow Me scripture study in ONE minute.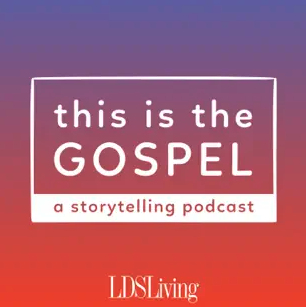 The stories we tell matter. They can build our faith, help us empathize with others, demonstrate the true power of God in our lives, and help lead us to Christ. This Is the Gospel, a new storytelling podcast from LDS Living, collects and shares personal stories that illustrate the challenges and triumphs of living in the latter days.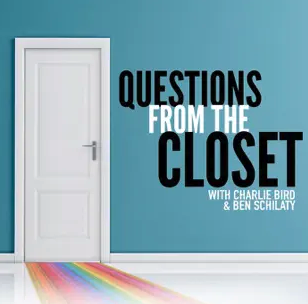 Charlie Bird and Ben Schilaty discuss questions they are commonly asked as gay members of The Church of Jesus Christ of Latter-day Saints. Each week they are joined by a guest to talk about a question as it relates to LGBTQ+ topics within the context of faith.
Comedy and Just For Fun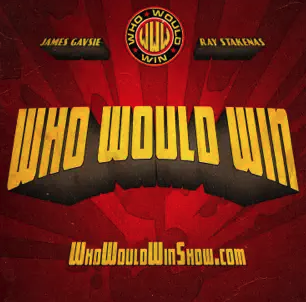 Who Would Win
A #Geek and #Comedy #Podcast that debates battles between superheroes and villains from the worlds of #Comics, #Scifi, & #Fantasy. Hosted by @JamesGavsie
A fairy tale podcast for kids about extraordinary women from all over the world. Based on the bestselling series Good Night Stories for Rebel Girls, each episode explores the lives of women from the books, encouraging young listeners to ask questions and explore their interests.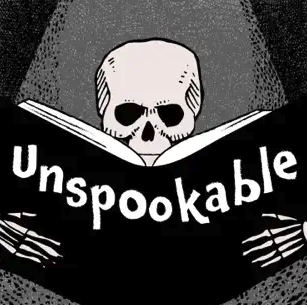 Unspookable is a family friendly look at the histories and mysteries behind your favorite scary stories, myths and urban legends.
Eleven-year-old Holiday is pulled from the icy waters of Alaska with no memory of who she is or where she came from. Are her mom and dad really who they say they are? When she begins to develop incredible abilities, she'll soon discover she's not alone in the world.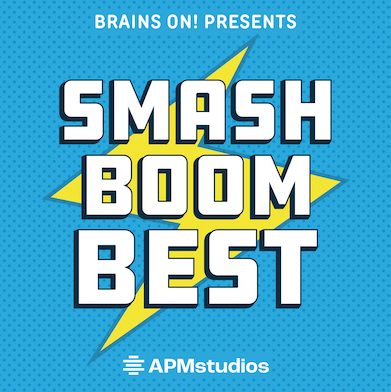 Smash Boom Best is a debate show for kids and families from the makers of the award-winning podcast, Brains On! Every episode takes two cool things, smashes them together and lets you decide which is best. Our debaters use facts and passion to make their case — teaching listeners how to defend their own opinions along the way.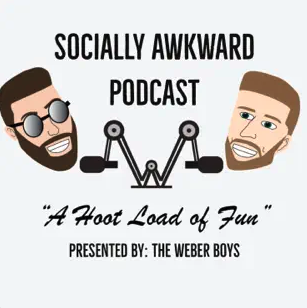 Socially Awkward is a podcast featuring two brothers getting into some stuff just looking to hit the number one spot of your hearts every week. We are uncut, unedited, unsupervised and frankly, a hoot load of fun.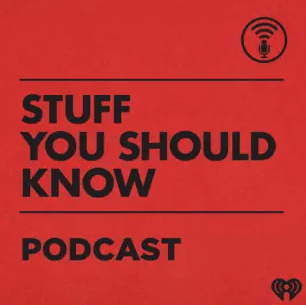 If you've ever wanted to know about champagne, satanism, the Stonewall Uprising, chaos theory, LSD, El Nino, true crime and Rosa Parks, then look no further. Josh and Chuck have you covered.
Supergirl Radio, a spin-off show from The Flash Podcast and part of DC TV Podcasts, is dedicated to The CW's Supergirl. Each week, hosts Morgan Glennon and Rebecca Johnson will give an in-depth analysis of the latest episode and cover the latest news about the TV show as well as take listener feedback.
We are a book club style podcast made up of four friends from each of the houses! We are rereading the Potter series chapter-by-chapter and putting together all our knowledge from the complete canon as well as adding in what we have learned from the Wizarding World. We explore unknown areas with fan theories and even come up with some theories and ideas of our own! And be warned – there will be spoilers!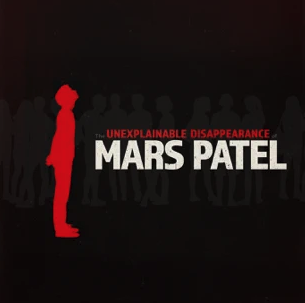 The Unexplainable Disappearance of Mars Patel is a high-quality serial mystery story for middle graders, performed by actual kids.
Everything is Alive is an unscripted interview show in which all the subjects are inanimate objects. In each episode, a different thing tells us its life story–and everything it says is true.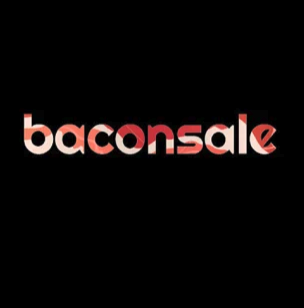 This family-friendly pop culture podcast pits a movie critic and a comedian against each other as they argue about movies, music, TV, video games, food, and other things that don't really matter.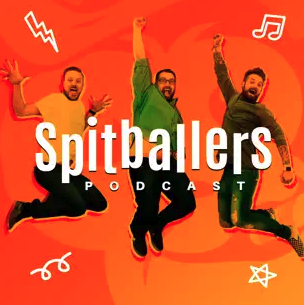 Comedy podcasts are the best, but it's not easy to find clean comedy podcasts that are actually FUNNY! Welcome to the Spitballers Podcast with the award-winning trio of Andy, Mike, and Jason. These three dads will make you laugh as they discuss ridiculous topics, answer life's most difficult questions, and dish out life advice that you should never, ever take. We all need a little nonsense in our everyday lives.
"13: A Taylor Swift Fan Podcast" is a deep dive into everything Taylor Swift. Who is that song about? How does she connect so many songs together? Which scandal was she singing about there? From "Tim McGraw" to "It's Time to Go," follow along as four Swifties break down every. single. song. Taylor has ever written, and have a lot of fun along the way!