I had a few extra Audible credits to use, so I asked if anyone had a great audiobook that was worth the listen, and I was BLOWN AWAY by the response. I got so many awesome suggestions that I can't wait to try and everyone wanted the list, so here it is!
I asked for relatively clean suggestions, but I haven't listened to all of them, so I cannot vouch for every suggestion and everyone's idea of clean is different, so follow your gut or turn it off it gets uncomfortable for you (you can also check Common Sense Media for a content review).
My qualification was engaging books with good readers and boy did people deliver.
I am breaking them down into Fiction, Non-Fiction, and Family Friendly.  Starting with fiction today!
If you would like to try Audible Plus for free and get 2 free Audiobooks, click HERE!
If I am missing something you loved or something needs a content warning, please let me know and I will add it right away!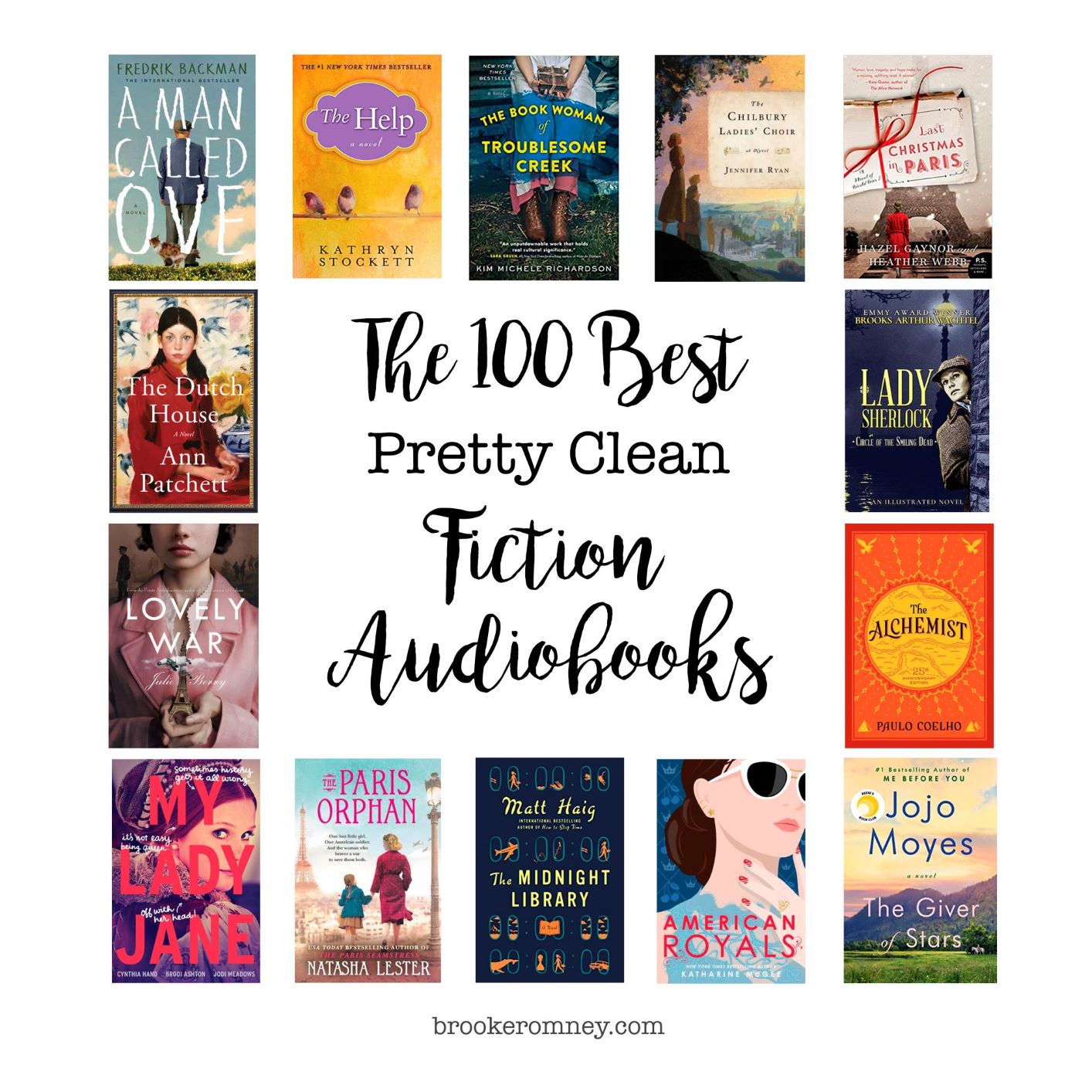 Miss Benson's beetle: Quirky and cute, travel focused.
The Downstairs Girl: Historical Fiction
The Girl with the Louding Voice
The Heist: comedy/mystery
Ordinary Grace (some language)
American Dirt (might be on the line of clean)
This Tender Land (language)
The Book Woman of Troublesome Creek  (sexual assault)
Selection  (mild sexual content, language)
The Midnight Library  (strong language, string of F words)
The Bloody Jack Series  (sexual assault)
Daisy Jones and the Six (some language and drugs)
America's First Daughter  (promiscuity)
The Remarkable Journey of Coyote Sunrise
The Help  (language)
This is the Story of a Happy Marriage
A Man Called Ove  (language and topic of suicide)
Firekeepers Daughter (murder and drugs)
The Rose Code  (sexual content)
Dutch House (language, depression, revenge)
Midnight Library  (strong language, suicide)
American Royals  (promiscuity)
Where the Crawdads Sing (medium clean, a scene or two you might need to skip)
The Nightingale (sexual assault)
Anxious People  (language)
The Giver of Stars  (sexual discussion)
The Bear and the Nightingale Trilogy  (sexual content)
Still Alice (some language)
The Seventh Most Important Thing
The Invisible Life of Addie Larue (suggested as not clean)
The Remarkable Journey of Coyote Sunrise
The Great Alone (domestic violence, sexual content)
Firefly Lane (sexual assault, promiscuity, language)
The Mother In Law (language warning)
The Tea Girl of Hummingbird Lane (medium clean)
The Guernsey Literary and Potato Peel Pie Society
Before We Were Yours  (some heavy topics)
Book of Lost Names (one scene of intimacy that is not graphic.)
Station Eleven (Language)