The Best LDS Missionary Packing List
Oh Boy! Getting kids ready for an LDS mission is a BIG DEAL and expensive. I had no idea everything they would need! I'm glad we already had some things from the LDS missionary packing list on hand but we still had to purchase plenty.
To help you out as you prepare your kiddo, I thought I would share what we actually purchased and from where. For reference, my son is serving in Iowa which is both cold and hot. We didn't have to worry about too many specialized items since he is in the US, so those aren't included. He will also have access to stores so there is less of a worry for us than some missionaries.
If you have a girl serving, we have a sister missionary packing list just for you!
Just as a heads up, you are for sure going to want to use my And Collar Discount for the items you like from them (BRK15 for 15% off) but it ONLY works on your first purchase. So, make sure you have everything in your cart that you think you want so you can get the best possible deal! I saved well over $100. You can use your child's email if you've already shopped there before.
My son is supposed to get his cold weather stuff in the mission field, so if you have any suggestions, please let me know. I will add them as we find things worth sharing, but they aren't included here yet.
I'm also leaving off the spiritual items since most of those are available at the Distribution Center and are personal for you, but for sure don't forget them!
I also thought this LDS missionary packing list might be helpful to share now just in case you want to spread out the cost, sample some options, get useful gifts, or grab a suit for prom that would also work on the mission. Doing it all at once is a lot! Spreading new purchases out before the missionary leaves can be a huge help.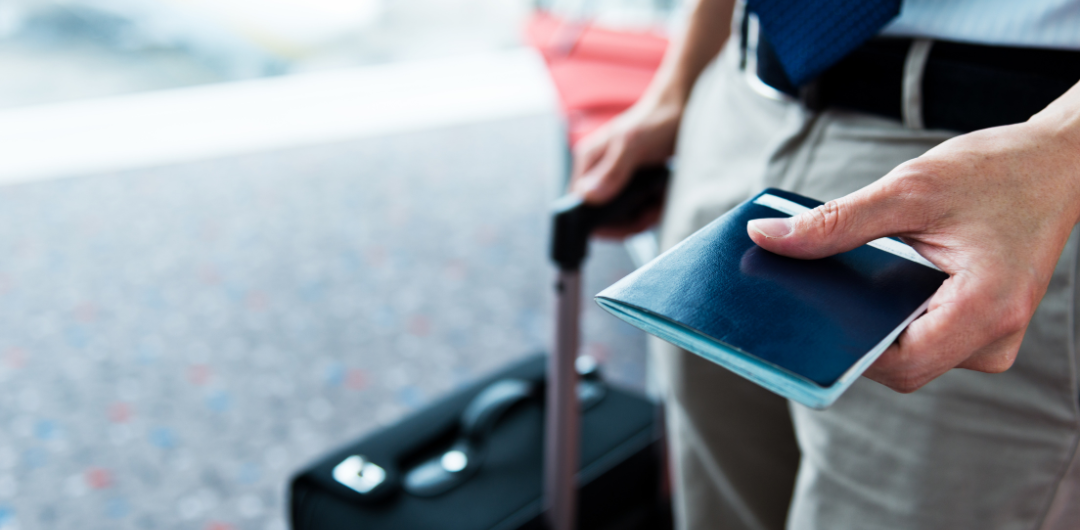 Stores We Really Appreciated
To start off, these stores were extremely helpful and knowledgable. I know not everyone has access to these stores but many will work with you over the phone too. We also ordered a lot online and I will provide you with those links too!
Four and Twenty Sailor: The best suits and pants (Salt Lake and Online. Code BROOKE for 10% off)
2 By 2: Many missionary supplies and great practical help (Kaysville, UT)
Travel Outfitters: Luggage and other supplies (North Salt Lake, UT)
LDS Missionary Packing List: Clothing
SUITS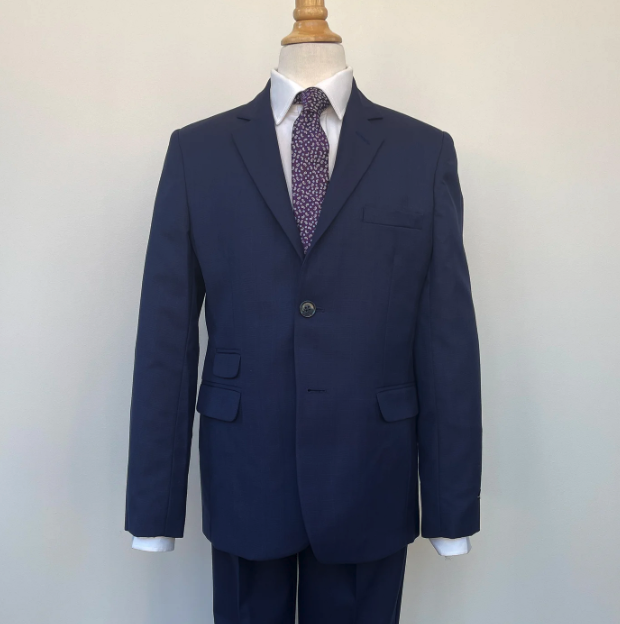 We bought both his suits from Four and Twenty Sailor. The quality is excellent and the tailoring and service is unmatched. They have a variety of suits that work for missionaries at many different price points. They can work with you in person or even over the phone with measurements. My favorite option for sure. Use code BROOKE for a 10% discount. Think about doubling up and buying a prom or homecoming suit they can use later for a mission. Four and Twenty Sailor is amazing at alterations and can make sure it still fits before he goes.
PANTS
We decided to try out a variety of pants and see which ones Parker likes most. Because his mission has all kinds of weather, we wanted to make sure he had options for all seasons. I can update you on the winners as he wears and uses them all, but I encourage you to try things out as everyone prefers something different.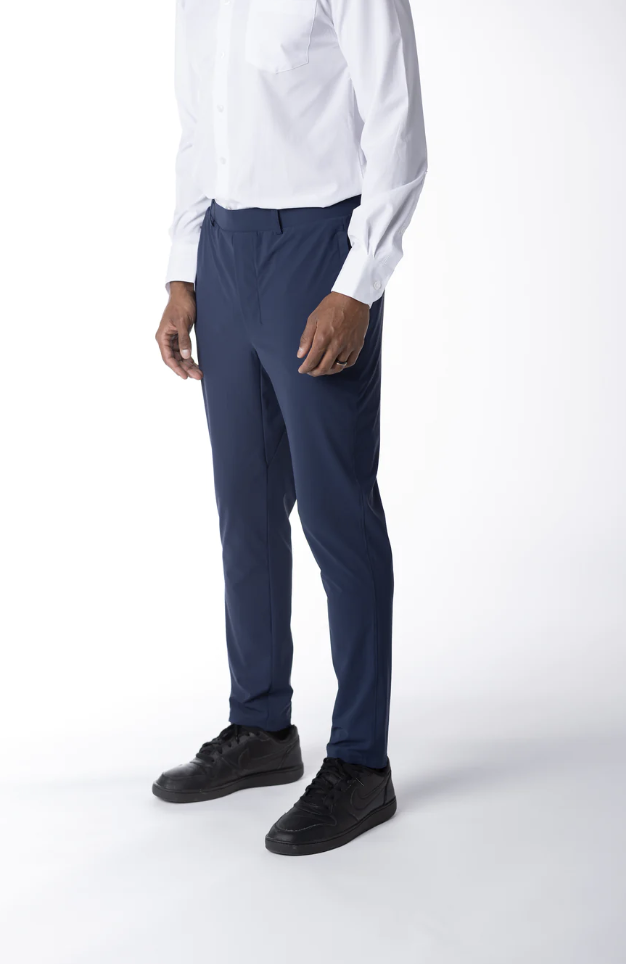 These pants are the lightest option we could find and they feel like athletic wear but look like dress pants. People have loved them for the comfort (so stretchy), easy style and zippered pockets. ($55, use code BRK15 for 15% off your total purchase…new accounts only)
 We got this option from Four and Twenty Sailor and absolutely love them. They are super light, easy to move in, and stylish but the higher quality is evident. They can be tailored for the perfect length. ($180, use code BROOKE for 10% off)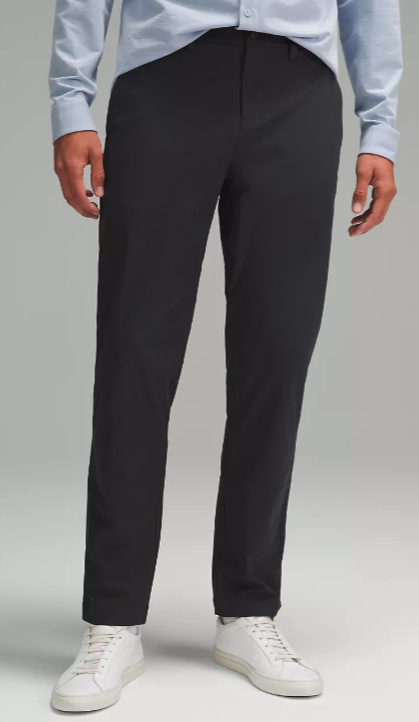 These pants are excellent and super high quality. They are easy to wear and take care of and also have zipper pockets. They are a little heavier than the first two options but still nice and light and look great. Another bonus is the LuLuLemon customer service is fantastic. Before you buy, you can have the pant tailored to the correct length for free, then if there is a defect in the pant later on (seam coming apart, zipper broken, etc.) they are happy to make it right. ($128)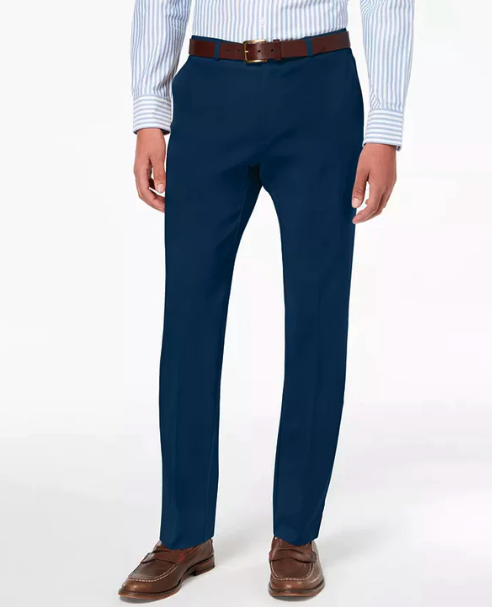 These pants are still comfortable and breathable, but they are a little heavier weight so your legs don't freeze in a cooler climate. They fit all body types so well, even thicker legs and hips, and wear so well. We've already had them for over a year and they still look excellent and have been the favorite pants of two of my boys ($78), use code BROOKE for 10% off)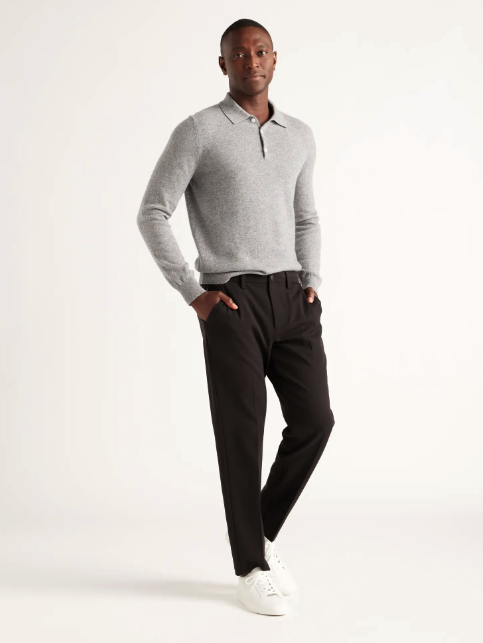 This is the best knock off LuLuLemon pant. At $50, they are less than half the price of the LuLus and still look and feel great. So nice to have a good quality pant at a lower price.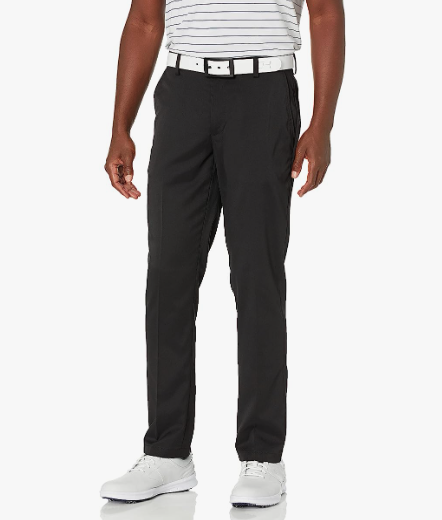 This is another less expensive version that people seem to be really happy with. I'm not sure about the longevity, but might be worth a try to save some money.  ($38).
SHIRTS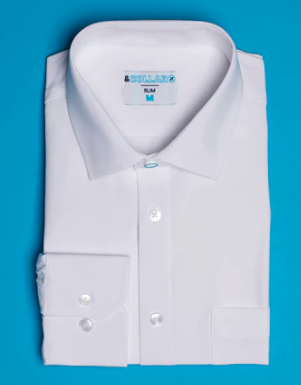 From everyone I've asked, these are the shirts for missionaries. They stretch, are comfortable, need minimal ironing, and are stain resistant. They work for all climates and come in short and long sleeves and blue if that is allowed in your mission. If you don't wash them right, they can get a little dull and with excessive sweat you will see underarm stains, but there is nothing better or easier on the market. Make sure to teach your missionary how to wash white laundry before going too! ($48 use code BRK15 for 15% off on your first order)
SOCKS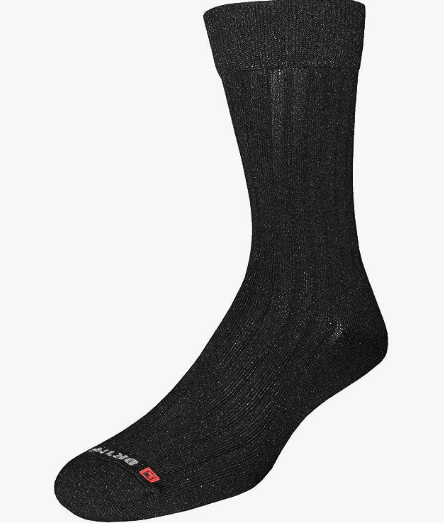 These are the socks we decided to mostly go with for the mission since they keep feet dry and blisters away. They are a bit pricey, but we are hoping they are worth it and last. We've heard great things about them. ($15)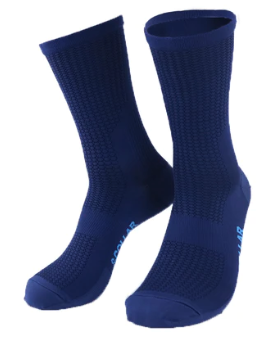 We've also heard great feedback about these socks, and they are a little less expensive. ($9 and 15% off with code BRK15 on your first order)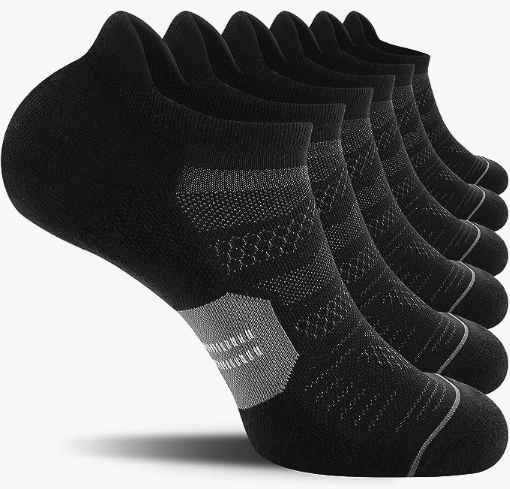 These socks have been awesome for working out and casual days. ($18 for 6 pair)
LDS Missionary Packing List: Shoes
This was maybe our trickiest thing to find because you don't want to mess around with shoes if you are going to be on your feet and walking all day every day. We found three great options!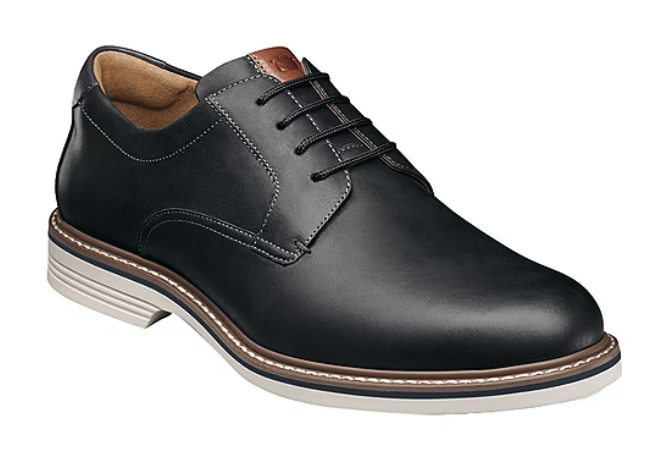 These are sturdy shoes that are comfortable but with awesome support. They feel good and are easy to wear and will keep your feet warm. Run true to size. ($120)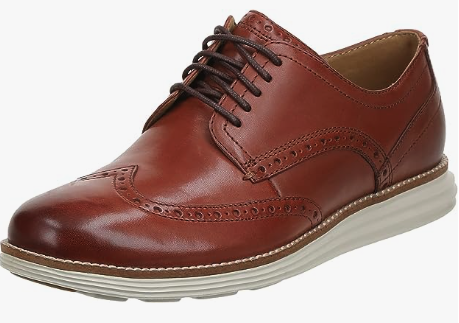 These are light and comfortable and a stylish option. For sure a favorite for lots of walking and staying cool. ($90)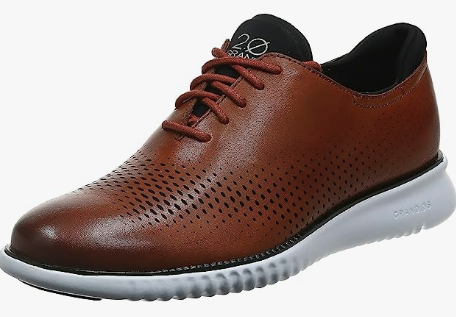 These are super light and breathable. Missionaries love them. They are a little tricky to fit since they run narrow and big, so you will want to go down a size and might need a wide. Probably my son's favorite option for hotter days. ($160)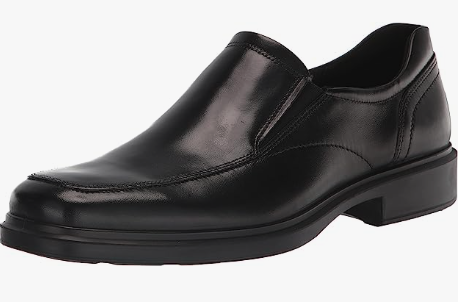 These came highly recommended by a missionary who served in the Philippines. He said they were the only shoes that held up. Also they are great if you have to remove your shoes frequently.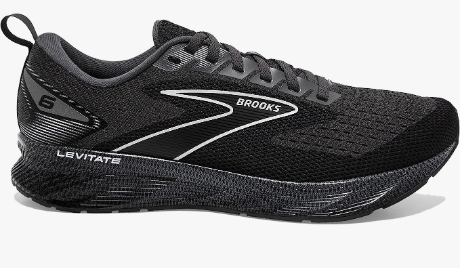 Brooks is our favorite running shoe brand by far. We're hopeful these will last the whole mission. ($160)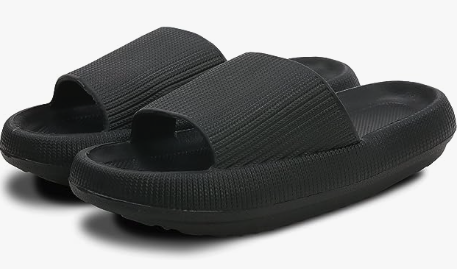 We love these, but they are a little bulky. so if you need to save space packing we also love these slides.
These make such a difference in keeping your shoes looking nice, and the cedar helps dry out shoes in wet and humid climates. A great addition to your packing list!
LDS Missionary Packing List: Accessories
TIES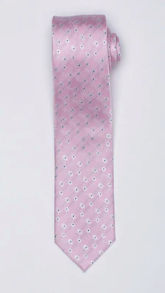 These ties are stain resistant which is excellent for a missionary! (Use code BRK for 15% off)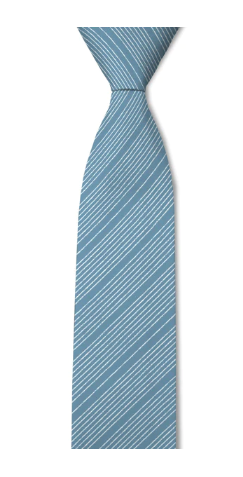 We have loved these washable ties for a long time. Lots of great colors and patterns to choose from. (Use code BROOKE for 20% off)
BELT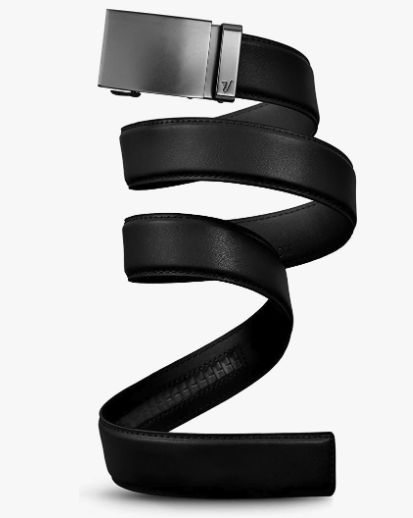 From all I've heard, this is the belt every missionary needs. It was really easy for us to adjust to my son's size the first time he wore it and now he can easily slide it for just the right fit for years to come. We got one in black and one in brown.
LDS Missionary Packing List: Linens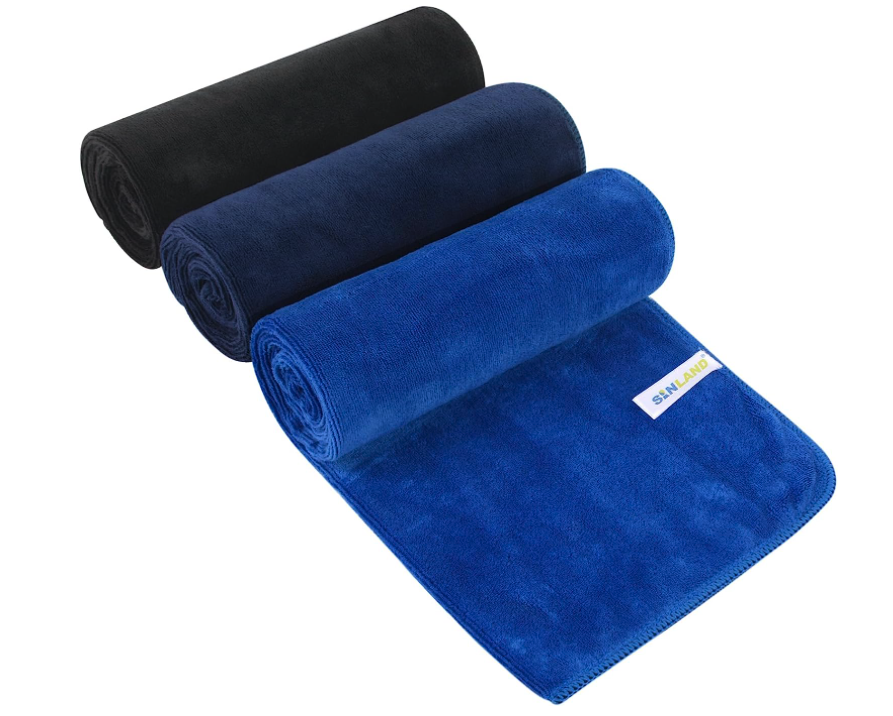 Made of high quality microfiber, lightweight and compact. They say it dries 3 times faster than traditional towels and I believe it.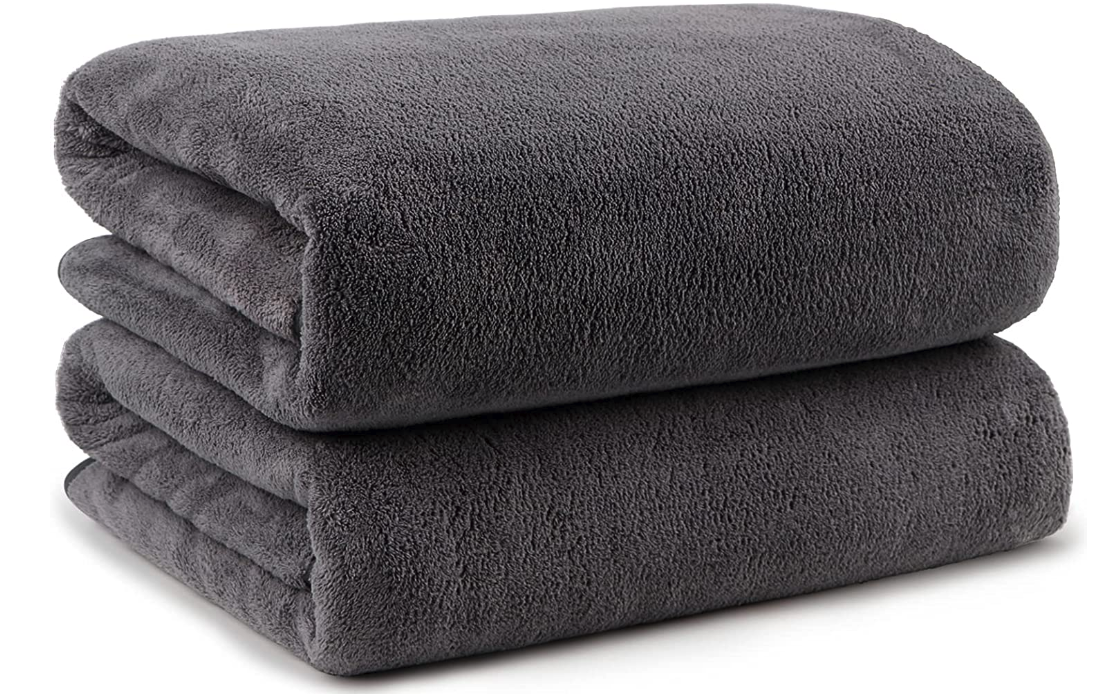 These microfiber towels are designed to dry quickly and are super convenient.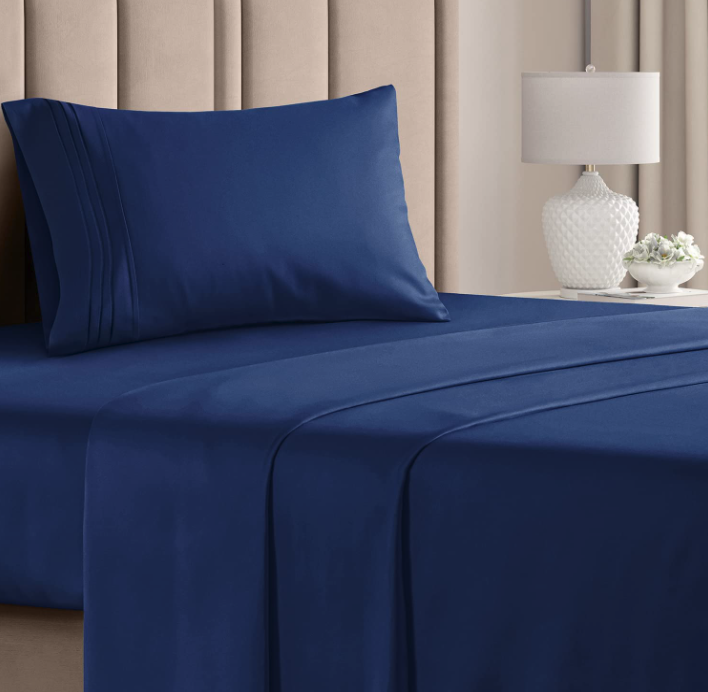 If you're looking for very soft sheets you have found them! These are breathable, cool and super silky soft.
LDS Missionary Packing List: Travel Items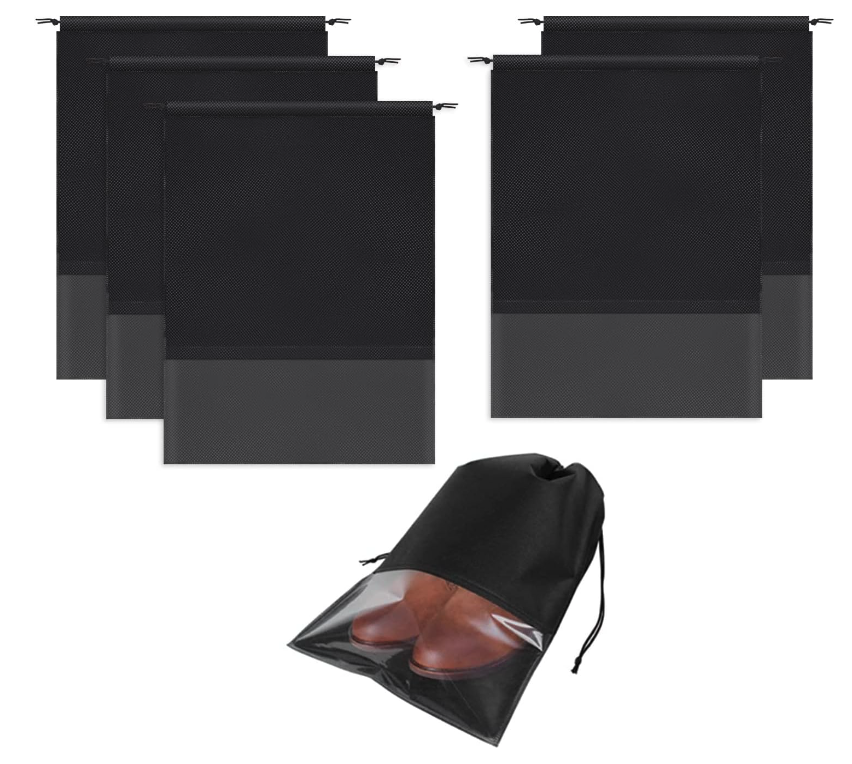 This keep your shoes away from your clothes when you are packing up for transfers.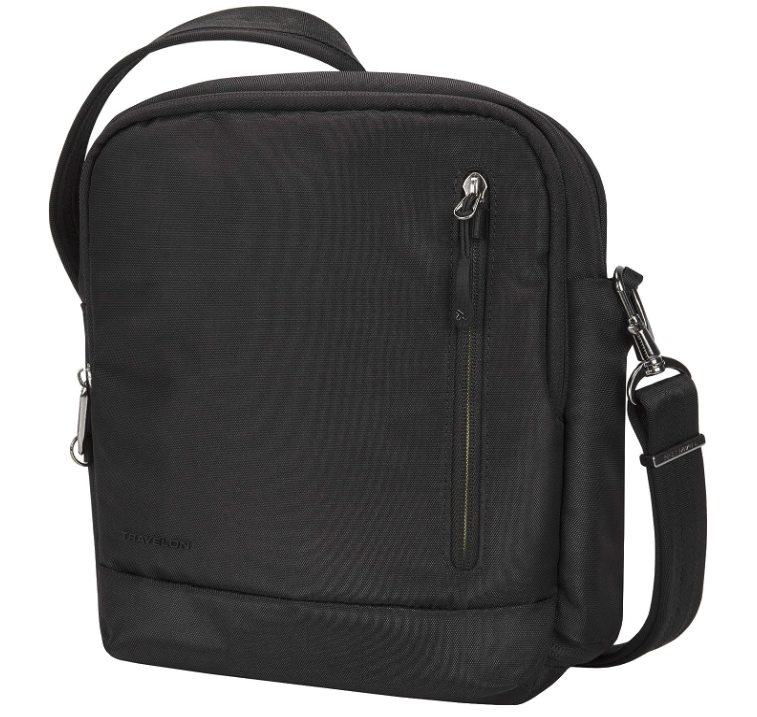 With what feels like a million zipper pockets, handles and straps everywhere, and security features, this is just the perfect mission bag.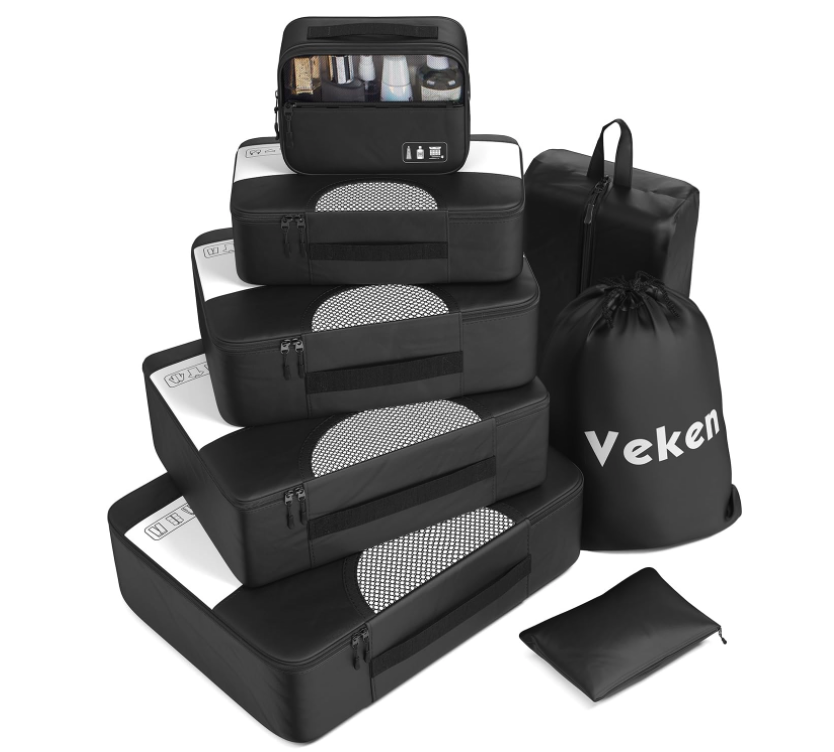 If you're feeling dizzy after seeing everything that's included on the LDS mission packing list, these are a must for you! Helps keep everything organized and saves time and space on the days when everything needs to get packed back up.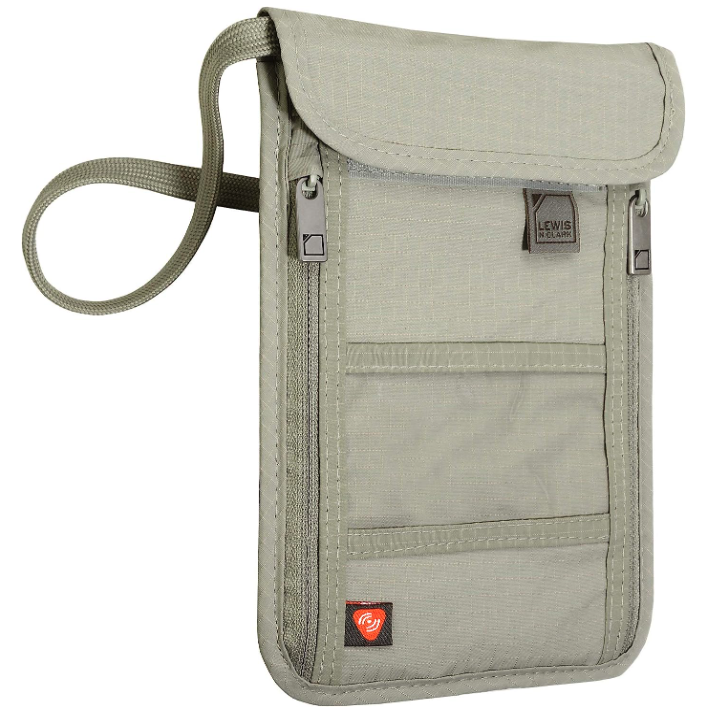 The last thing you want to do is loose your passport. This handy carrier will keep it accessible and safe.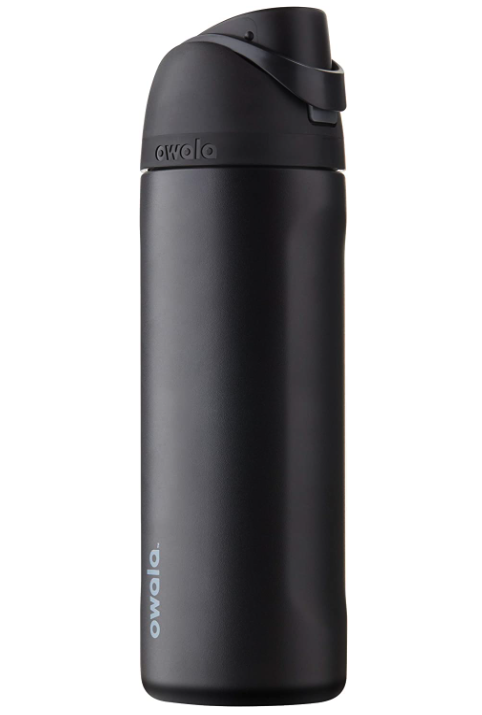 This is THE BEST water bottle. It really is spill proof and the option to pour or sip is the best!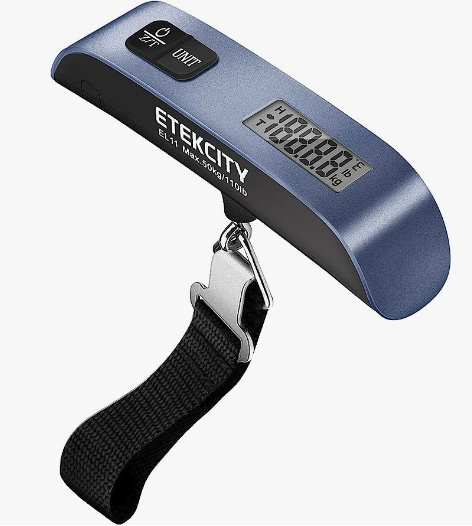 Avoid overweight fees with this handy luggage scale. Hook to your suitcase for instant weight and save time before you wait in line.
LDS Missionary Packing List: Toiletries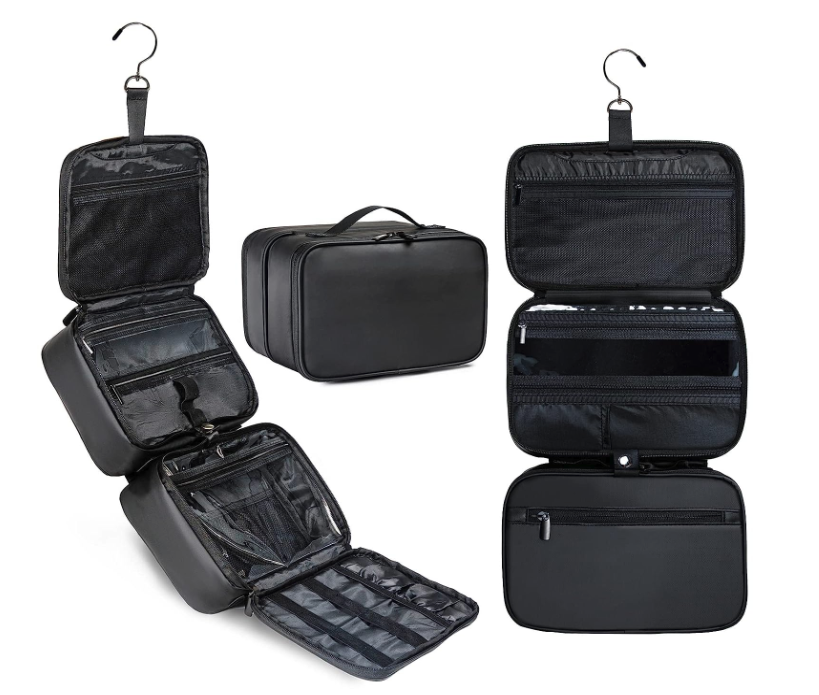 Two-sided compartments can be opened without having to open the whole bag. Perfect for storing toothbrushes, razors, electric trimmers or other small shower items.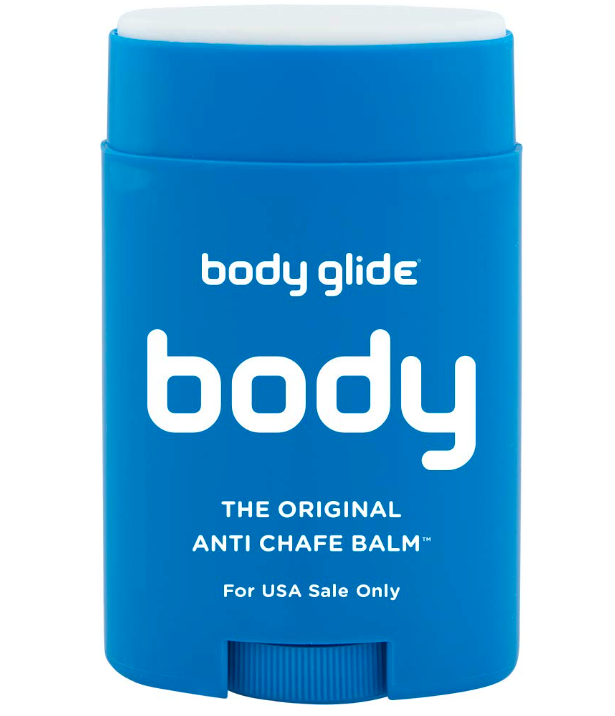 Avoid unnecessary pain from all the walking and biking your missionary will do. This glide stick is a life-saver.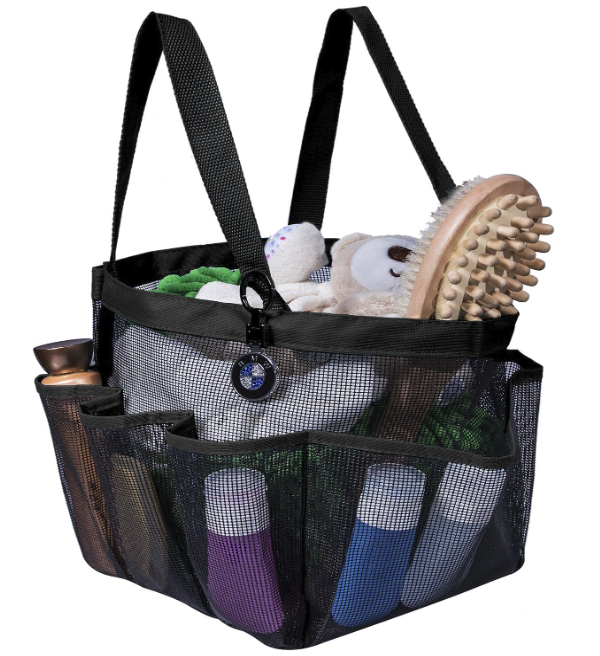 This shower tote bag is compact, lightweight, stylish, can take the caddy anywhere easy.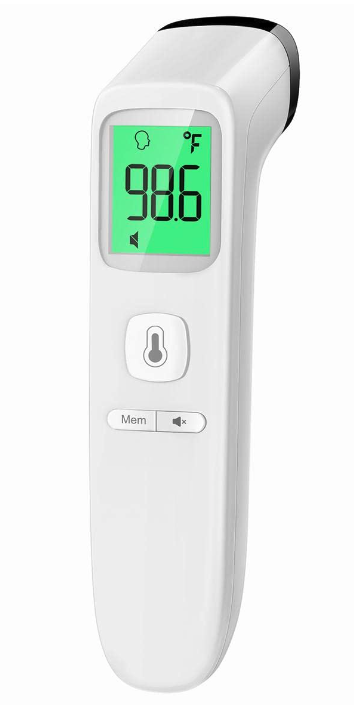 This thermometer works fast and is super easy to use.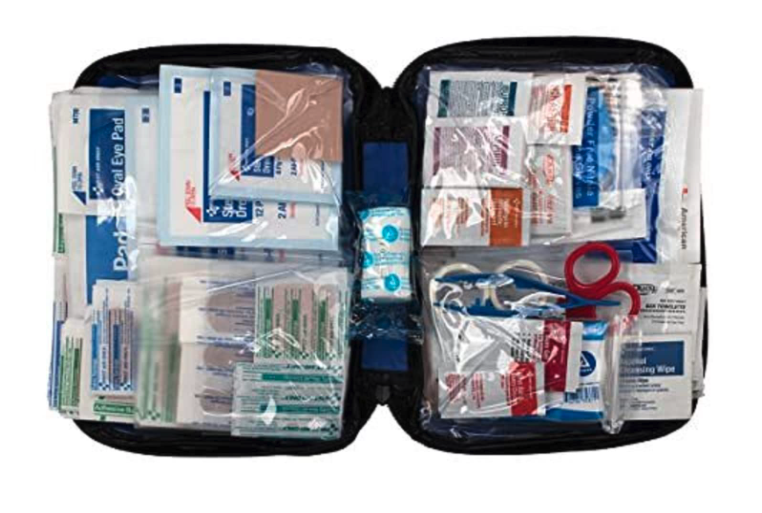 A comprehensive emergency kit: includes adhesive fabric and plastic bandages, antibiotic ointments, BZK antiseptic towelettes, burn cream packets, aspirin, ibuprofen, gauze roll and pads, wound closures, cold pack, and other multi-use first aid items.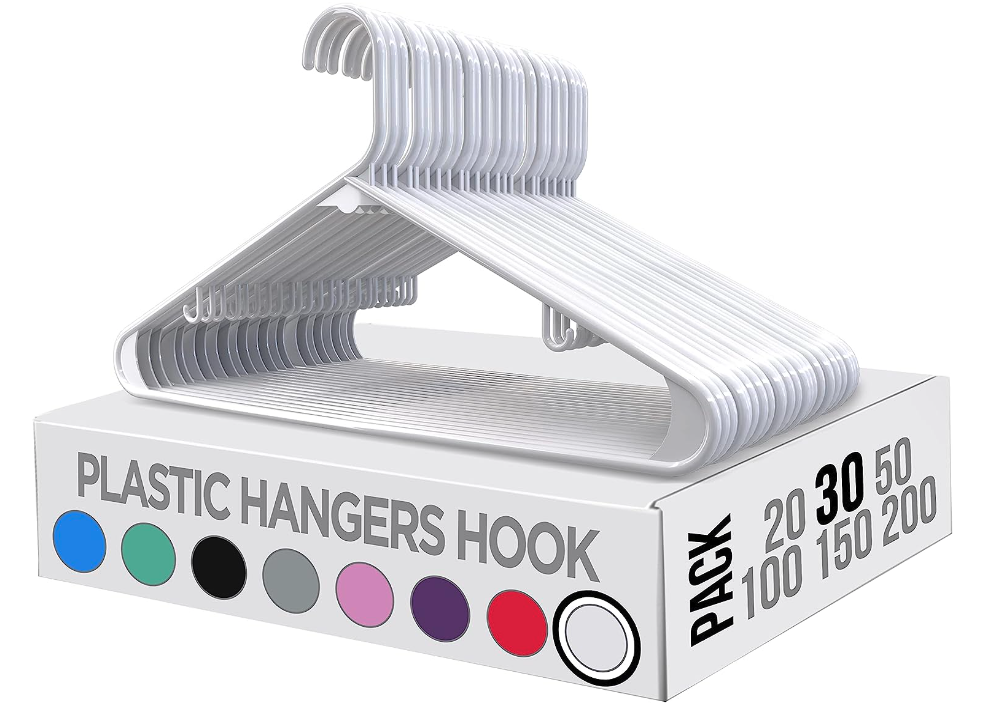 Great for hanging suites, shirts, t-shirts, coats, and more.
LDS Missionary Packing List: Extras
Up to 30-hour playtime. The portable bluetooth speaker boasts an unbeatable 30 hours of continuous play.
The best alarm clock ever! The numbers are big and the time, alarm, volume, and brightness are all easily adjusted.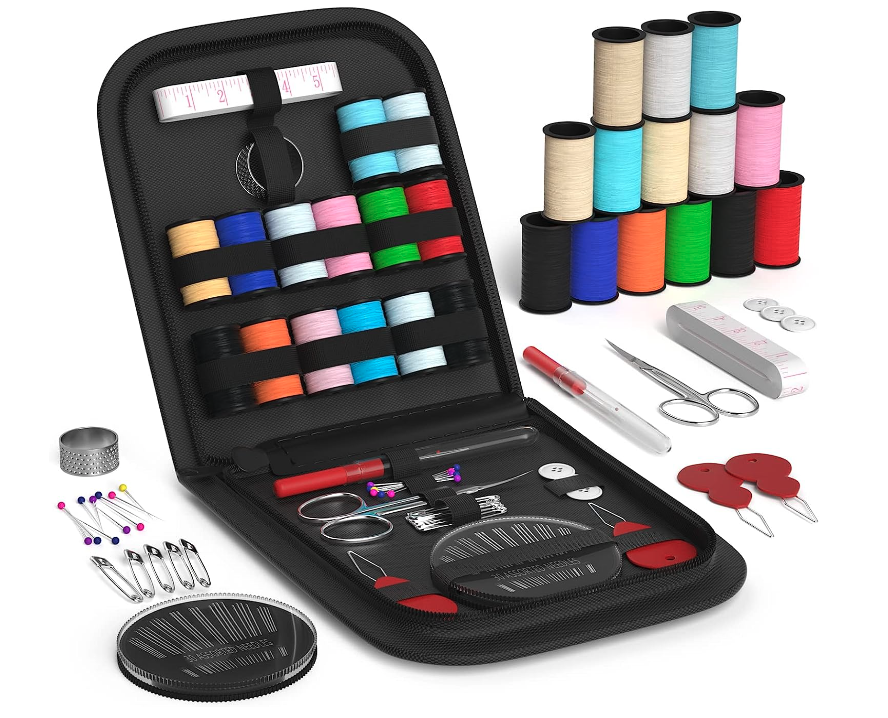 The kit contains all the necessary tools that are required for performing basic repairs – be it a needle, thread, scissors, buttons, thimble, threader tools, seam ripper and all sewing tools, everything neatly packaged and ready for use.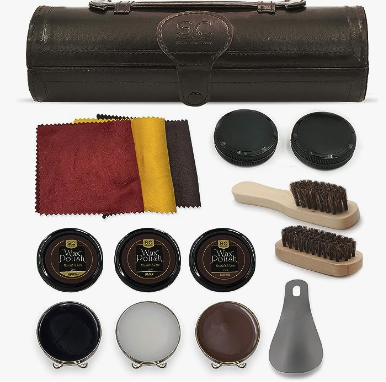 Enclosed in a sturdy leather case, this classic shoe shine kit is lightweight, compact and portable. Perfect for missions.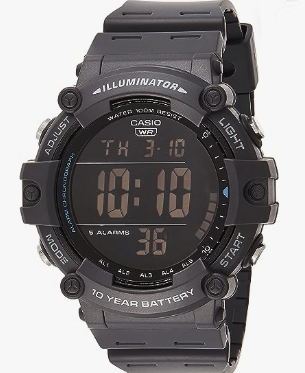 Help your missionary be on time with this watch. It has a 10-year battery life, is 100m Water Resistant, and has all the features you could ever hope for.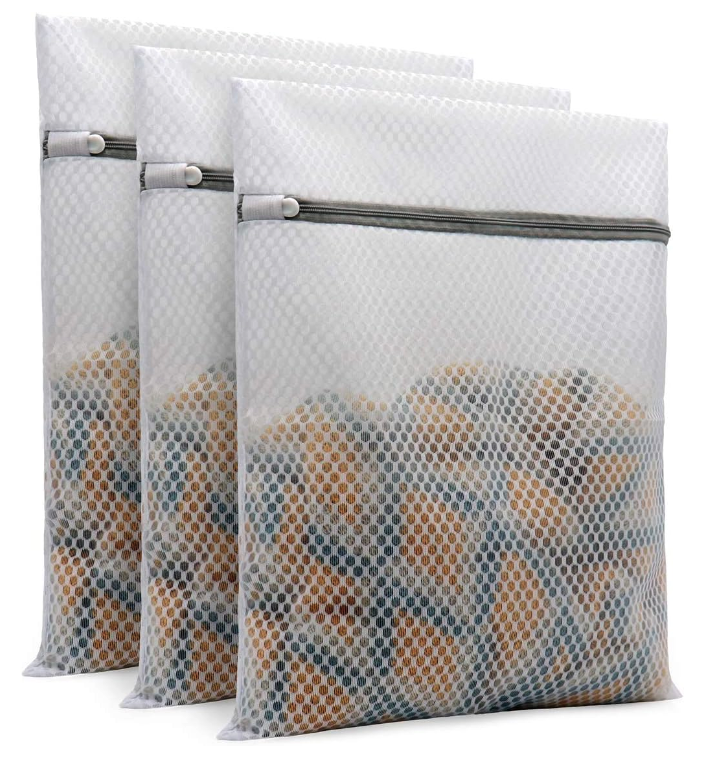 This heavy duty Honeycomb mesh laundry bag is specially designed to wash delicate clothes without wear and tear in washing machines and dryers. Perfect for ties or any clothing they'd like to keep together in the wash.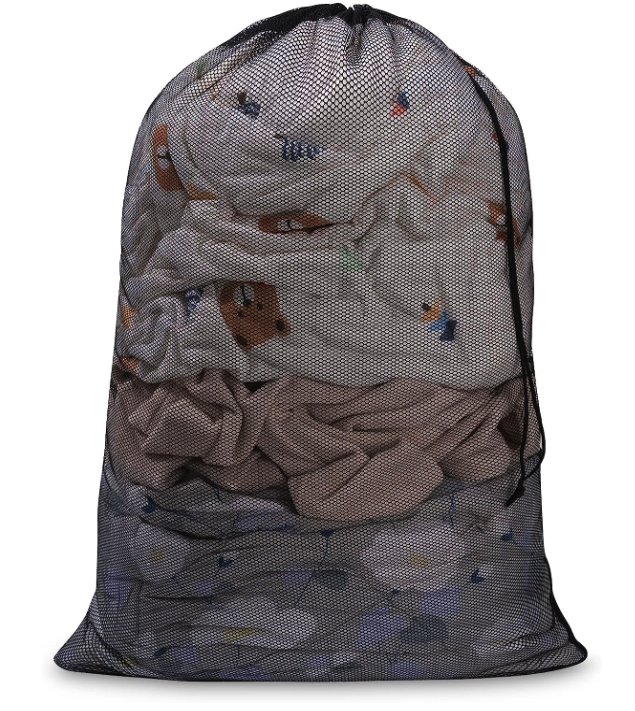 This laundry bag is durable and tear-resistant while still being breathable.
\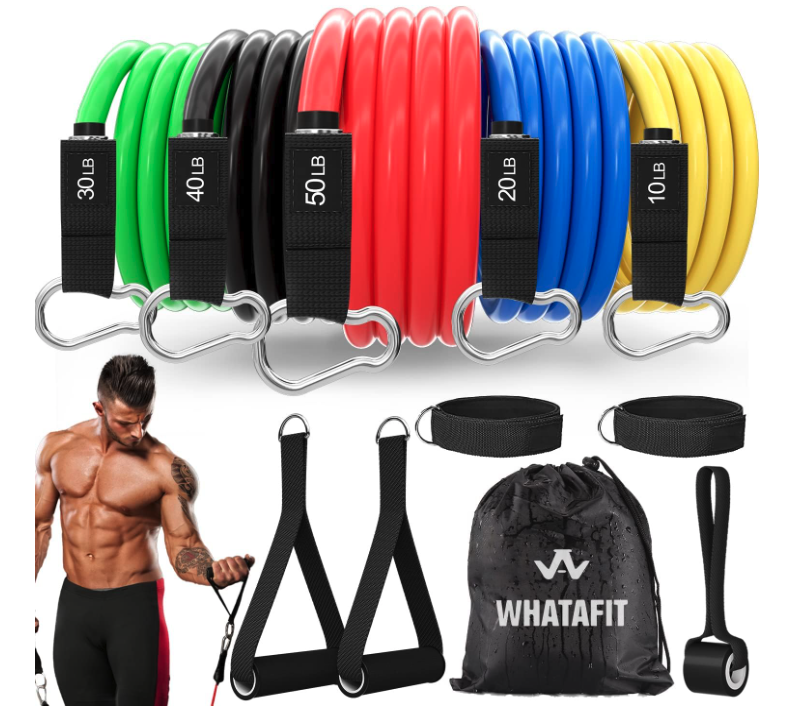 These are multifunction and portable. Good for toning your arms, shoulders, chest, glutes, legs etc. Also comes with a convenient travel pouch! Perfect for a missionary's on-the-go lifestyle!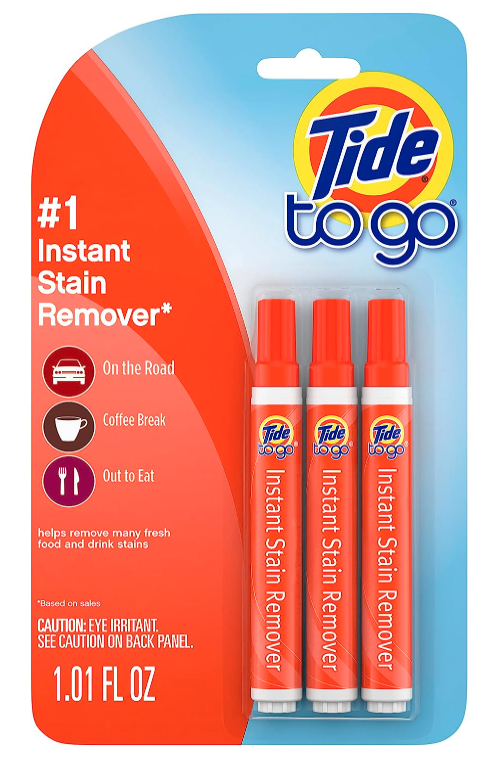 This will buy your missionary time between wash cycles.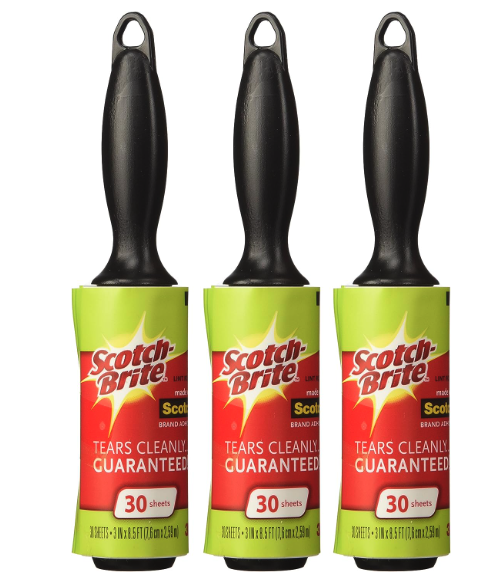 These are so handy to remove that unwanted lint.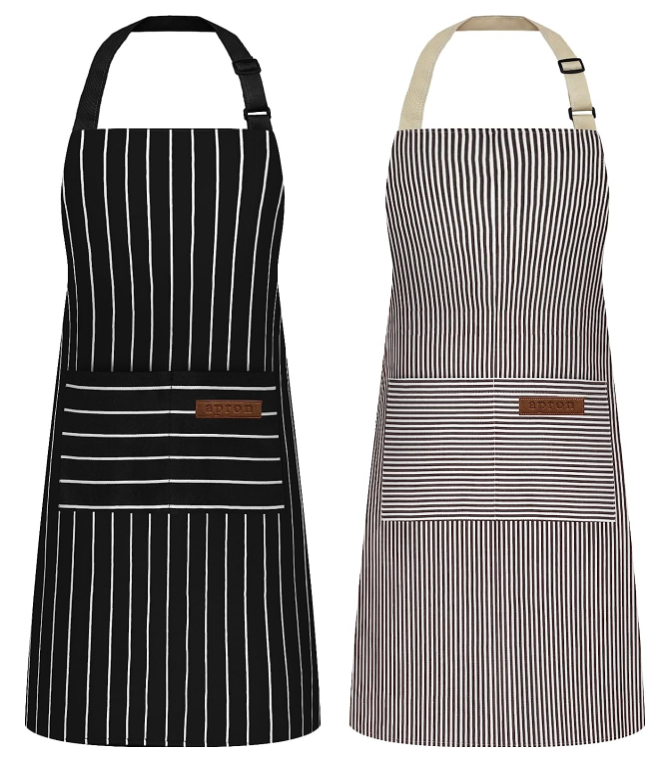 You need these to keep those clothes clean!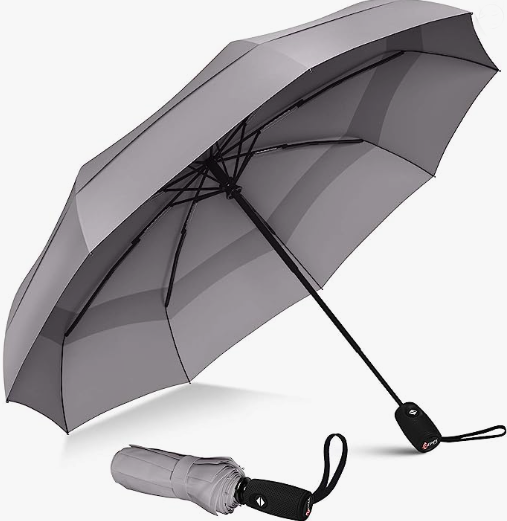 Portable and small. A must from the LDS mission packing list!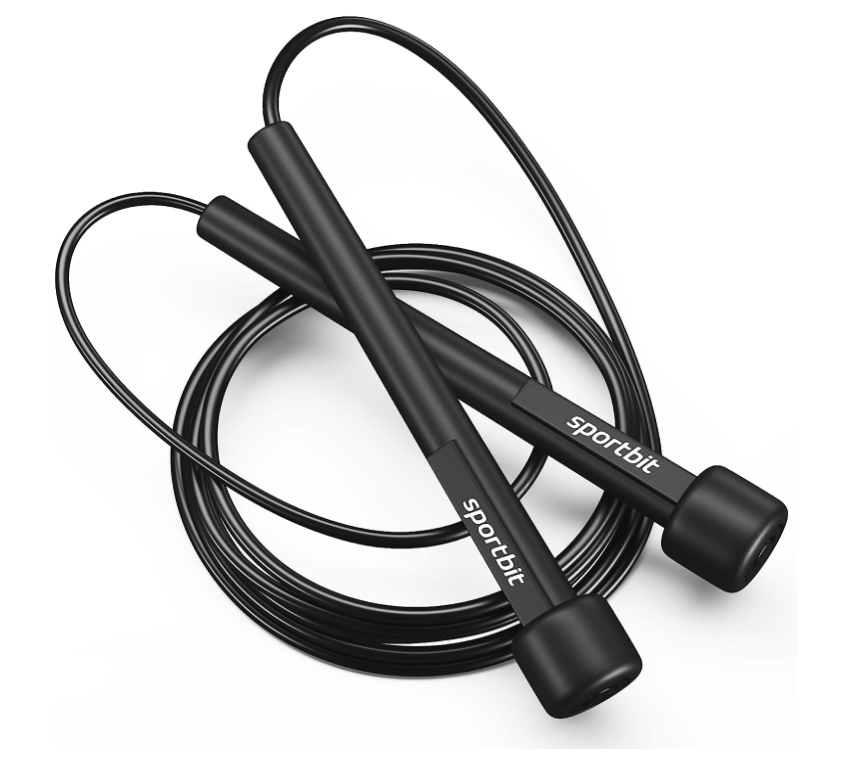 A great way to get that heart rate up! Small and easy to pack.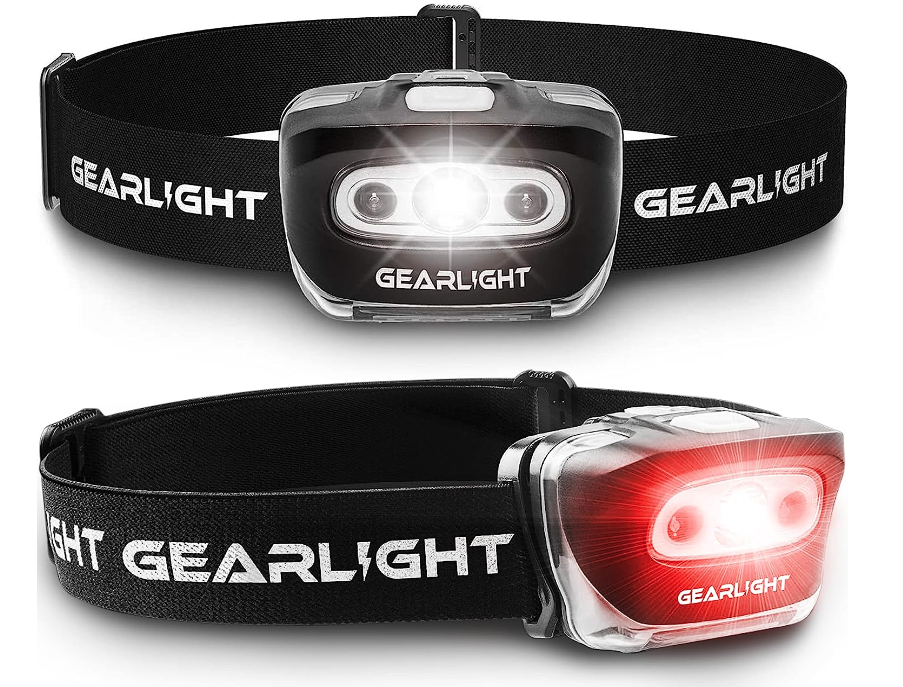 A premium headlamp for your missionary. Choose from 7 different lighting modes, ranging from white strobe to red beam for safety.
LDS Missionary Packing List: Study Materials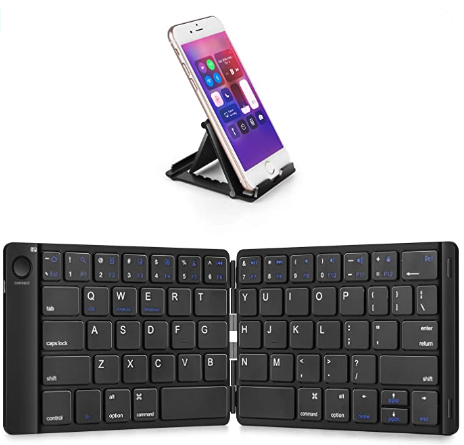 Portable folding keyboard with free phone holder allows missionaries to write letters anywhere, anytime! Standard-size design provides accurate, fast typing, just like the desktop keyboard they're already used to.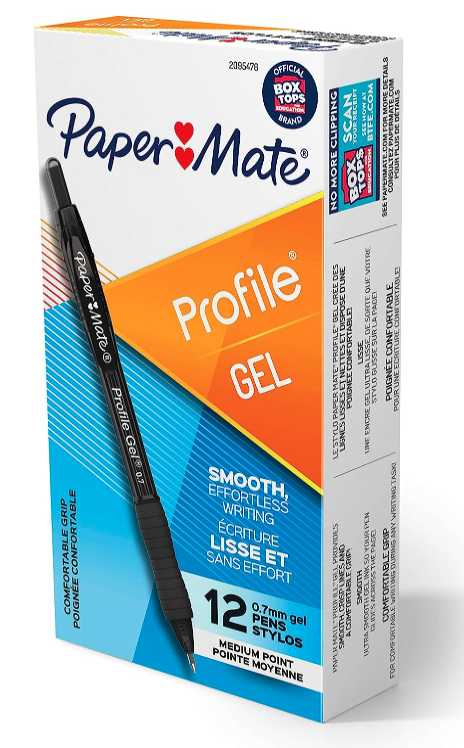 Just what you need for notes and letters.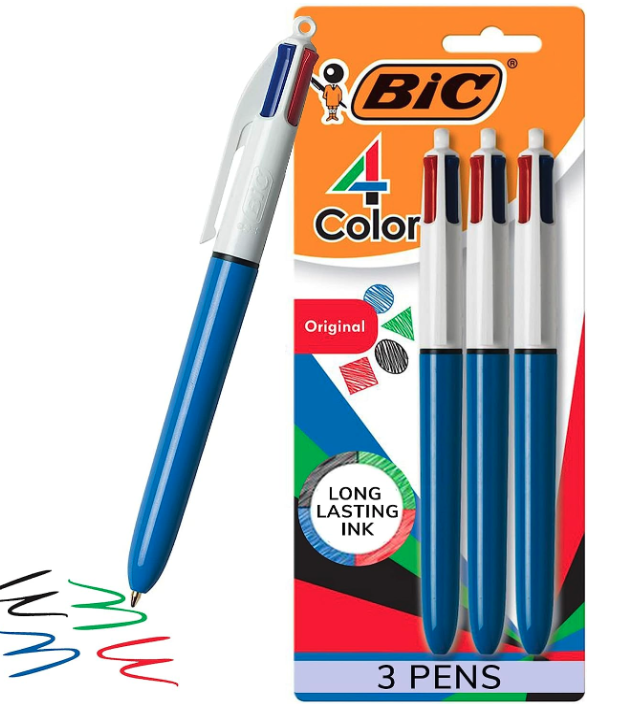 Your missionary will be ready to update their planner right when they get to their new location with this 4-in-1 pen.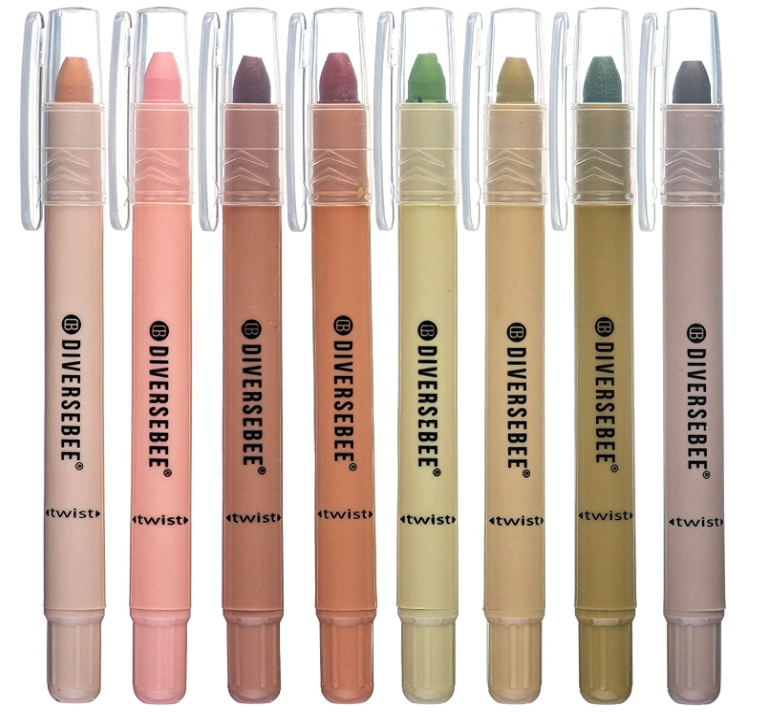 These no bleed highlighters are great for journaling and memorizing verses.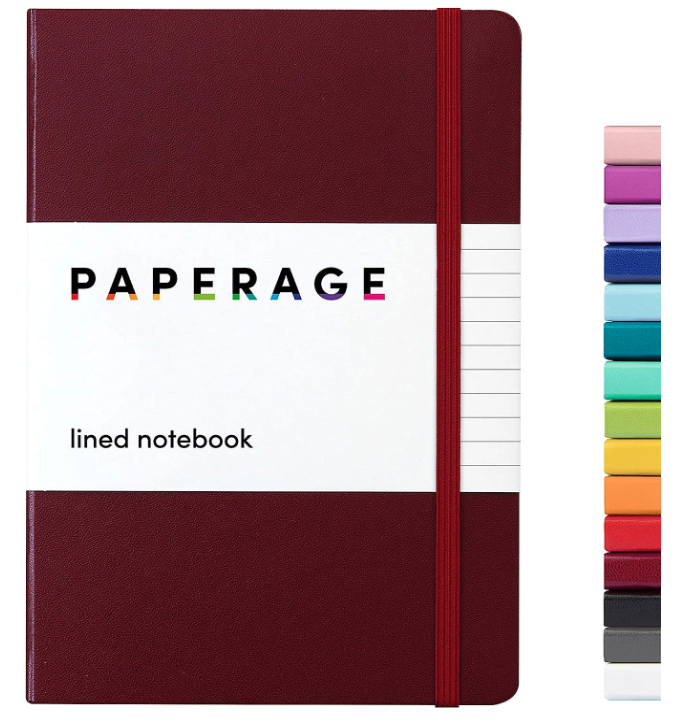 These journals are designed in a variety of beautiful and fun colors available in a selection of page styles, including Lined (for note taking), Blank (for sketching), and Dotted (for bullet journaling).
Winter Items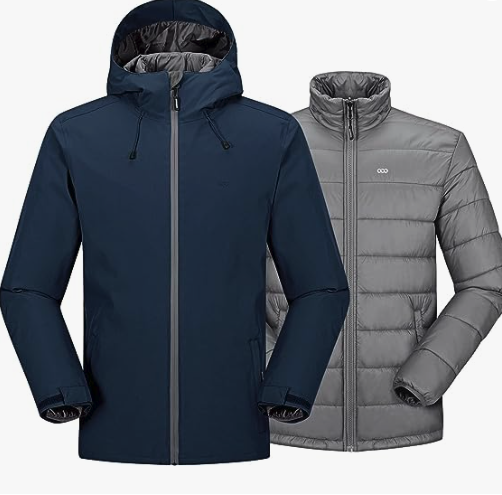 This coat has come highly recommended for wet, cold climates like South America. Waterproof and a layering system make it a win!
Foreign Necessities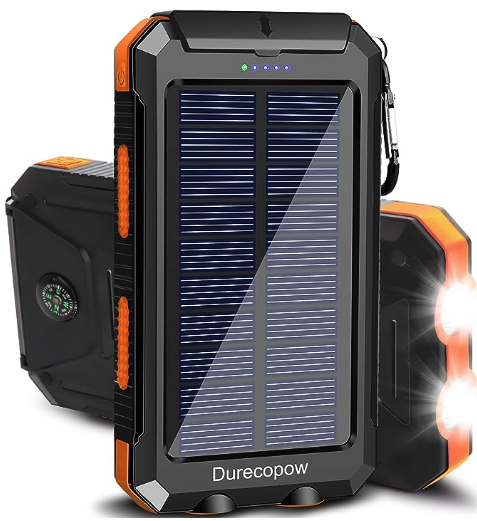 This is great on hand if you have a lot of power outages or don't have great access to electricity.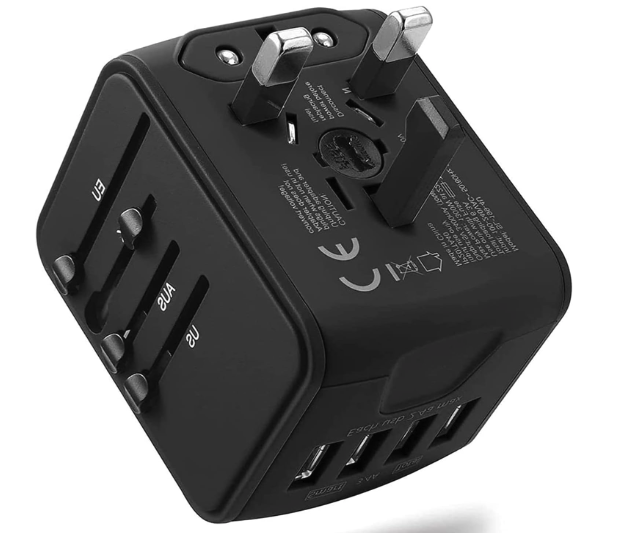 This may be necessary for some missions out of the USA. Having extra USB plugs is a nice bonus.
Get More Ideas for Your Missionary
I hope this helps! I would have loved a condensed, linked list while we were preparing. I know some moms like to send the first Christmas gifts out with their missionary to avoid international shipping fees. If that is you, here are the best gifts for missionaries!
And if any of you experienced missionary moms have ideas or feedback on other items needed, cold weather items, or items especially important for international missionaries, send them my way and I can update this list!
As I said above, don't miss the sister missionary packing list too!