We have been vacationing in San Diego since before I can remember and my in-laws have been locals for the past 20 years. It truly feels like a little piece of heaven every time we visit. I love a good plan when we head out on vacation, so I wanted to share some of our tried and true favorites plus some recommendations from other friends and locals that will guarantee you the perfect San Diego experience. If I am missing something here, PLEASE let me know. We love to try new spots and I am happy to update! Everything that is highlighted is linked, so you should have an easy time finding things your family will love.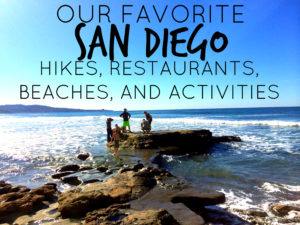 A Day In Del Mar
Breakfast at Snooze: This little spot is incredibly popular for its delicious breakfast, so fuel up before your busy day.

Or, try our new favorite, Breakfast Republic. The menu options are over the top and all crazy delicious and big enough to share. I think you will love it!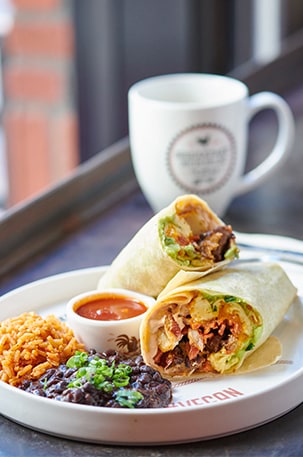 If you want something faster and maybe a little less healthy, Sidecar Donuts never disappoint. We were all crazy for the Eggs Benedict, Cinnamon Roll, and Strawberries and Cream option, but go early or they run out!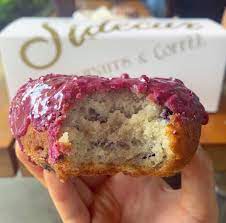 The Torrey Pines Hike: This is our favorite hike in San Diego and pretty much everyone else's too so there are usually crowds. The walk to the top pays off with gorgeous ocean views and unique desert foliage and works well with a stroller. However, if you bring a stroller you have to go down the way you came, and you don't want to do that! The hike down to the beach is the best part and totally doable. It is worth it! At the bottom, you can take a right and walk back to the car or go left along the edge of a few cliffs to land in a quieter, less crowded beach spot. We love it right there. When we are finished, we go back across the cliff and walk to our cars on the beach. If you choose this route, make sure you DO NOT GO during high tide or you will have to do some really fast running and wave dodging to keep from getting soaked.  The only downside about the hike is that parking is rough, especially on weekends and holidays so be prepared to be patient for a spot or pay $25 to park. We have gotten lucky a few times, but bring cash, you will probably end up using it.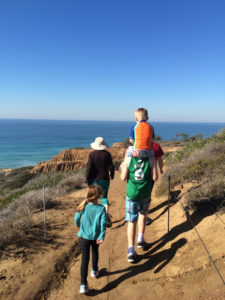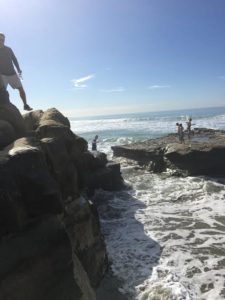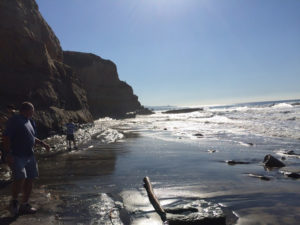 Lunch at Board and Brew: If you love a good sandwich, you will be crazy about this local hot spot. Plan on waiting or going before or after the lunch rush. Everything we have tried here is delicious and filling (a few other locations now too that might not be so crowded). You must get the sweet and sour sauce on the side. It is good on every, single sandwich.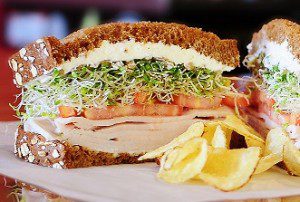 Swimming at Del Mar Beach: We love the beach at Del Mar. Lots of sand, restrooms, a park, and grass to relax on. There is both street and paid parking plus some seriously gorgeous homes to admire in between waves.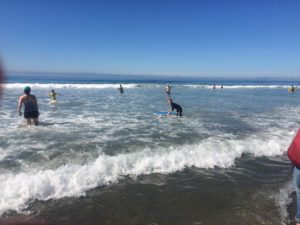 Dinner at Urban Plates: This is a newer restaurant that is fresh, healthy and delicious. There is something for everyone here…salads, sandwiches, and soups plus more hearty main course entrees in a fast casual environment. Yum!
For dessert, stop by Batch & Box for one heck of a cookie or tried and true Handel's is now located right next door!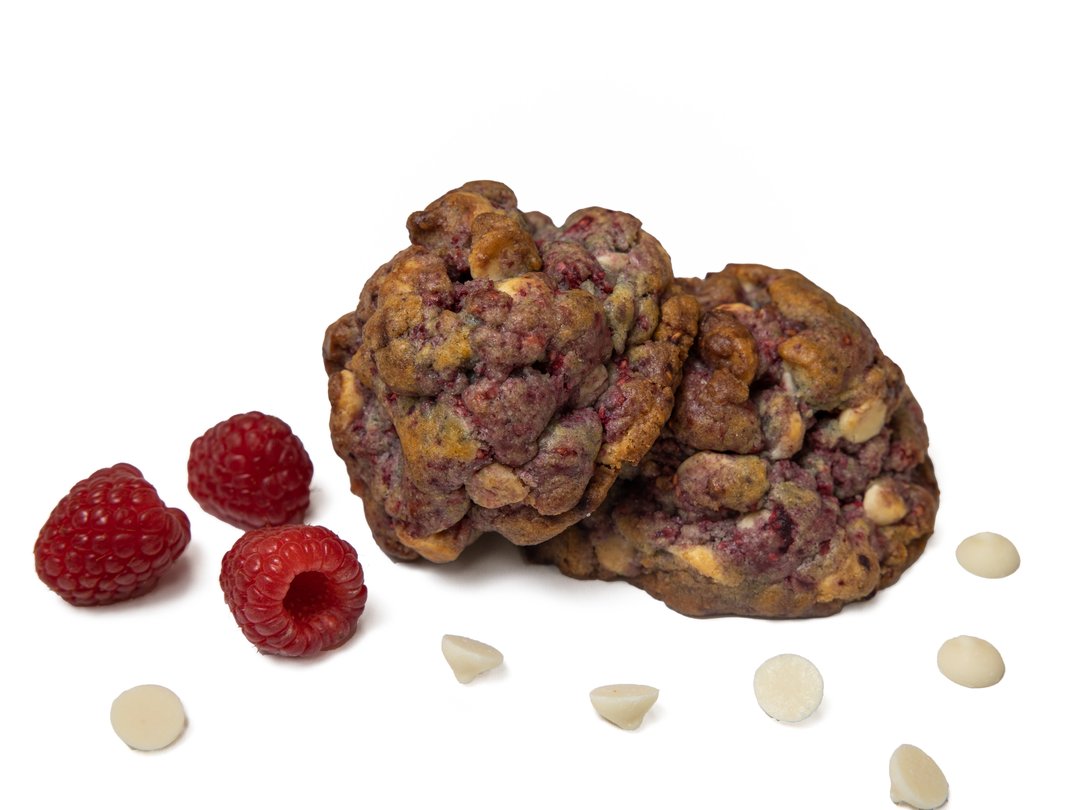 Have more than one day? Check out this other great stuff!
Watch your furry friends frolic at the Dog Beach. If you are an animal lover, this place is full of playful dogs running, swimming and enjoying the outdoors as much as you do!
If you get tired of the sand, we love San Dieguito County Park. Lots of trials to explore and parks to play on.
Fish Tacos from the Brigantine are always a hit, Cava makes great, fast-casual and inexpensive healthy food, Stratford Court Cafe or Urban Pi (don't forget the mango tart) for something more casual and if you want to spend a lot of money 😉 we also love Rancho Vallencia  and Morada. A few newer favorites are Acai bowls or smoothies from Nekter and for dessert donuts from Sidecar, ice cream from Salt and Straw. or hula pie from Jake's!
A Day in Solana Beach
This quaint, quiet beach town is a hidden gem and right next door to Del Mar. It is where I grew up going and it still holds my heart.
Solana Donut House: In my opinion, the best donuts in San Diego. Get there early or you will miss the apple fritters. We are also crazy about the cinnamon crumb doughnut and basically anything else they offer. Classic stuff without the frills, you will be back (maybe every morning).
If you are looking for something more hearty, try Claire's on Cedros: This gorgeous little spot is home to the yummiest breakfast and lunch in town. They also just started serving dinner, so it might be worth a try. Healthy, fresh ingredients and amazing baked goods make for a real treat. Lots of gluten free options here too.
Annie's Canyon Trial/San Elijo Lagoon: We just recently discovered this super cool hike! It takes you past the San Elijo Lagoon and then you climb through a slot canyon to the top and enjoy an incredible view. The hike was less than a mile each way with a great pay off. You may have to help little ones during the slot canyon portion, otherwise, it's pretty easy.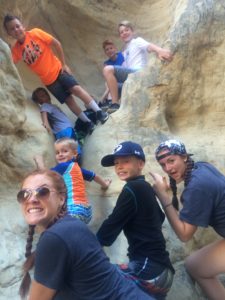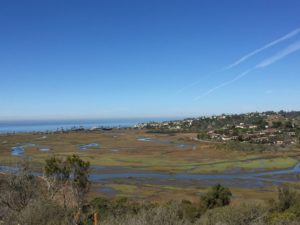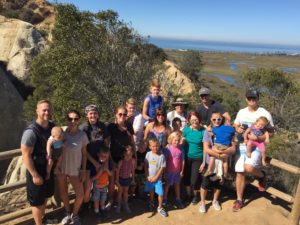 Lunch at Roberto's: This is THE California burrito spot. We love their fish tacos and the California burrito, and they are famous for their less healthy rolled tacos. There is very little parking and always a line because it is so well loved, so plan accordingly.
Lunch at Burger Lounge: Such a delicious burger joint! We have been happy with their burgers and salads and are especially crazy about their fries :). Other locations in in Carlsbad, Del Mar, Coronado, and more.
Beach Day at Fletcher Cove: This is a less crowded beach with a basketball court and playground for the littles. You can usually find street parking for this one and then stay all day.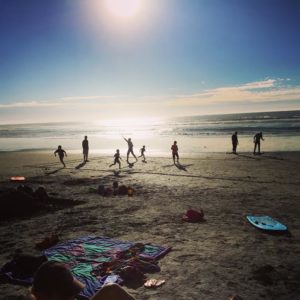 Dinner at Pacific Coast Grill: This place is a little pricey but totally worth it. Our family favorite is the Sea Bass…it never disappoints. The location could not be better. Love! Love! Love!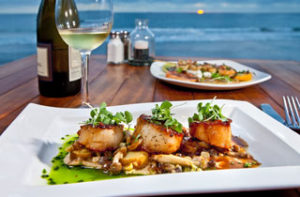 Dinner at Solana Beach Fish House: You guys, how have we missed this place??? It is AMAZING. We were all absolutely crazy about every menu item we ordered and it is surprisingly affordable. We wish we would have had time to go again and try more items. It was casual and laid back, but totally fresh and amazing.
Have more time in Solana Beach? You must:
Browse through the shops on Cedros: There is a lovely shopping district just a few blocks from the beach with unique shops that will keep your eyes busy for hours.
Attend the Horse Races or the County Fair: Both avenues just moments away from Solana Beach, and people come from hundreds of miles away to attend these awesome events. See if you can make it to either one!
Check out the Farmer's Market on Cedros
Ride the Coaster: The train boards in Solana Beach and takes you as far down the coast as you like! A great and inexpensive way to see the area in a different way or connect to a favorite beach town without sitting in traffic.
Other yummy Solana Beach Restaurants to try:
Beachgrass Cafe, Naked Cafe, Hideaway Cafe, Bongiorno's New York Pizzaria, Pizza Port, T's Cafe, Station Sushi, Bangkok Bay Thai
A Day in Encinitas
Encintias is the next beach town over and is a bit more hip and quirky with lots to offer in the way of food and shops!
Donuts at VG's. This spot is crazy popular and for good reason. Their donuts are tasty and run out quickly. They also have other bakery items (yummy macaroons) and a few gluten free options.

Check out the tidepools at Seaside Beach in Cardiff by the Sea: This is one of the best spots to find marine life! Make sure you are there at low tide!
Grab lunch at The Taco Stand: Okay, of all the places we eat in San Diego, I could truly eat at The Taco Stand every, single day. I love it that much. The shrimp taco, pork taco, steak taco, and the same items in a burrito still live in my dreams (but if you can only order one, the shrimp taco or burrito all the way). Try all the salsas and especially the chipotle sauce. We were also totally in love with the homemade churros and corn on the cob. Fair warning, everyone else is also crazy about The Taco Stand, so plan on some serious lines during lunch time (or order online!). They also have locations in La Jolla and downtown and I would eat at every one of them.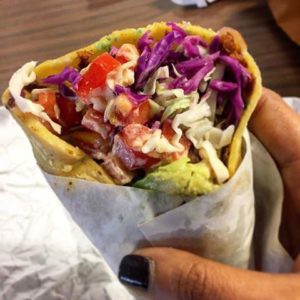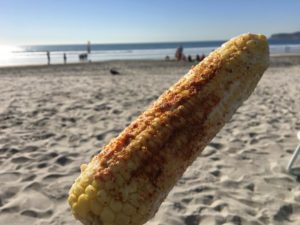 Spend the day at Moonlight Beach: This is one of the most enjoyable beaches out there with lots of parking, sand, firepits, volleyball, lifeguards, restrooms, showers and a snack bar. It is a great place to take a large group and camp out for the day. Bring your own firewood and marshmallows so you can enjoy a bonfire on the beach as the sun goes down. So much fun!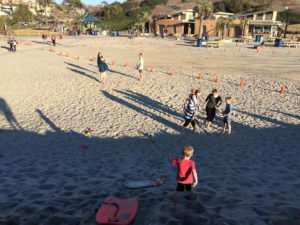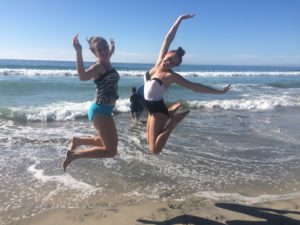 Grab dinner at Leucadia: We travel with kids, so pizza is always a win with us. Leucadia has delicious pizzas (BBQ chicken with added pineapple is our favorite and we also love the green pizza, but they all look amazing), their salads are fresh and delicious, and the vodka pasta and garlic bread is a winner (also lots of Gluten free options there).
Make room for dessert at Handel's: If you only have time to eat one bite of dessert in San Diego, make it Handel's homemade ice cream. This is a winner on everybody's list!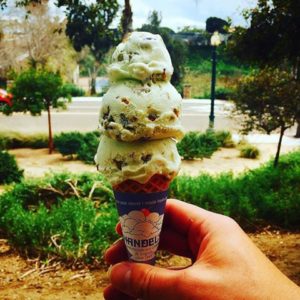 More time in Encinitas?
Check out the Botanical Gardens, eat at Lobster West, try Raul's a hole in the wall that tastes like a million bucks, Swami's Cafe for acai bowls and other good stuff, Potato Shack for all kinds of fare,  Pipes Cafe for breakfast burritos, Jorge's for his famous chicken soup, and if you have always wanted to be a surfer, give it a try at the Leucadia Surf School. Need a quiet moment? There isn't a library around with a better view than the Encinitas Library.
A Day in La Jolla
La Jolla is a San Diego must see. It is more crowded than some of the other areas, but for good reason, so much to do and see there!
Fuel up for your day with breakfast at Cody's
Ride Kayaks into the sea caves: This is a little bigger adventure and costs a decent amount, but if you love kayaking and would love to see the coast from the water, this is a great option and a ton of fun.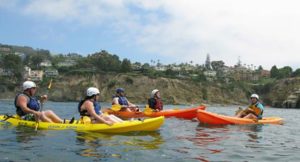 Check out the seals: My kids love going to see the seals. They smell and seem to be willing to get a little too close for my taste, but it sure is cool! If you go at low tide, you will also have lots of luck tide pooling.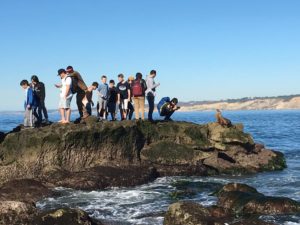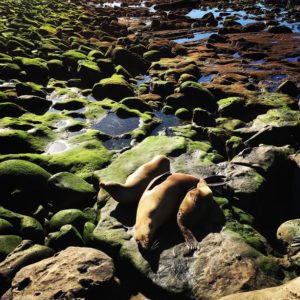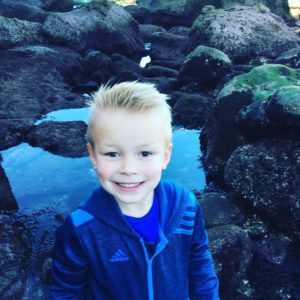 Have lunch at The Cheese Shop: A local favorite for killer sandwiches, it makes an ideal midday meal. There is also fun, old fashioned candy and other baked goods that are tough to pass up. The oatmeal cookies are a must!

Have a beach day at La Jolla Shores: This is a huge, beautiful, sandy beach with restrooms, a playground and grassy area. Bring your sand toys and lounge chairs and camp out for the entire day. (Fun fact: there are no private beaches in California but there are places with private access. This is good to know because you are welcome on any and all California beaches as long as you can get there without trespassing.)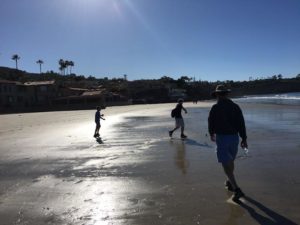 Enjoy your favorite Mexican street food for dinner at Puesto's. We loved their chips and salsa and guacamole and all their fun tacos (favorites were the filet mignon and the zucchini and cactus). Try Prep Kitchen for something a little more fancy or if you want a less expensive version, hit up The Taco Stand in La Jolla.
More time in La Jolla?
Check out Sunny Jim's Cave; visit the Aquarium; eat at George's at the Cove or Herringbone if you don't mind spending a lot on dinner and enjoy fine dining; try the fish tacos at Oscar's or Italian goodness at Piatti. For less expensive ideas, go with The Cottage,  Flippin Pizza or Wahoo's.
A Day on Coronado Island
For us, a day trip to Coronado is an absolute must. The beaches are clean and soft, the water is relatively calm and the old school glamour cannot be beat. If you have a free day, spend it here.
Explore the Hotel Del Coronado: Even if you are not a guest, you MUST wander through the Hotel Del. You will love its stunning architecture, and the history lessons gleaned from the photos and captions hanging throughout. Stop into the shops and browse things you probably can't afford. Enjoy an overpriced ice cream cone or a trip to the candy shop. If you go in the winter, you can even ice skate right on the beach.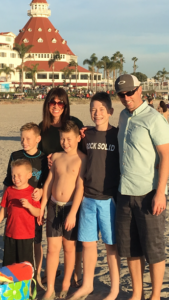 Grab a Burger at Burger Lounge: I reviewed this spot in the Solana Beach section, so if you didn't hit it there, try it on Coronado Island. A perfect thing for a beach picnic, but WATCH FOR SEAGULLS. They will devour your food right out of your hand.
Rent bikes and explore: We loved renting our 6 person bike and foolishly peddling around the boardwalk and through the town. You can also rent one person bikes and be a little more productive in the space you cover. Such a  fun way to see the city.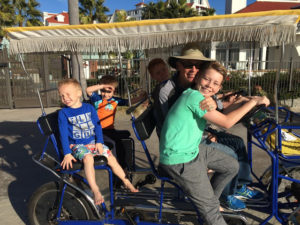 Beach Day at Coronado Island: Find a parking spot and spend the day at the beach just down from the Hotel Del. During low tide, explore the rocks just west of the hotel…you will find some fabulous sea life there. Mosey on over to see the sandcastle man building something fantastic, then take the time to try to build your own. Such a beautiful place to spend the day.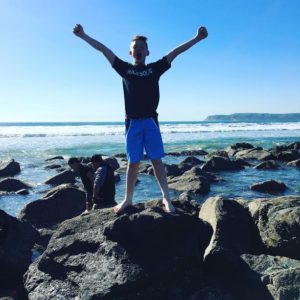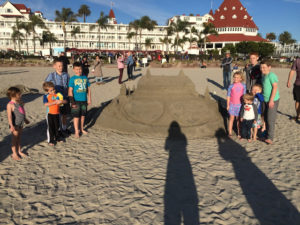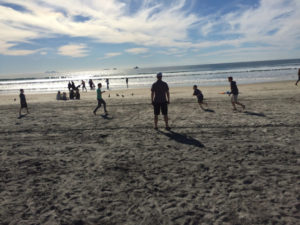 Stop at Fuzziwig's Candy Factory: Before you leave the island, make a pit stop at Fuzziwig's. Truly one of the best assortments of candy I have ever seen. My kiddos look forward to this every time we are in Coronado.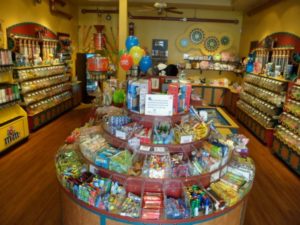 Dinner at Peohe's: This is a pricey spot, but if you are looking for fabulous views and equally great food, this is it. Loved by all, the menu and service will not disappoint.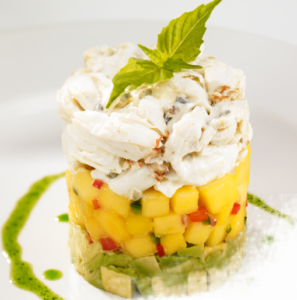 Want something a bit less pricey? Try Miguel's. for really great Mexican food.
If it works with your schedule, catch a show at Lamb's Player's Theatre: We have have loved the musicals we have seen at Lamb's Player's Theatre, especially at Christmastime. If you love the arts, give this small, community theater a try!
A Day in Old Town/Seaport Village/Balboa Park
Because we spend most of our time at the beach, I am going to group the "downtown" suggestions together. I know there is lots more to do downtown and some of these places are a bit faraway from each other, but these are our highlights.
Beignets and Egg Scrambles with Lavender Lemonade at Currant American Bistro. Our breakfast here was not cheap, street food, but an upscale French brunch that was amazing. The beignets with 4 different dipping sauces were the highlight. We were especially head over heels for the maple/bacon/pecan sauce and the tangy lemon curd. Such a treat.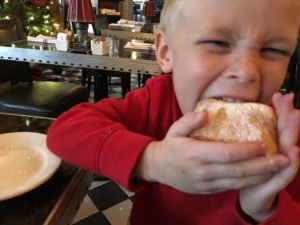 Afternoon at the Mormon Batallion Museum: If you have kids, they will love learning how some of the first settlers came to San Diego. There are lots of interactive things they can do including panning for gold, finding old relatives, and taking a picture in western gear. Makes for a great, free morning.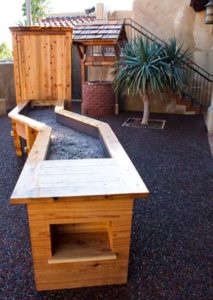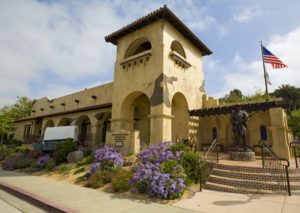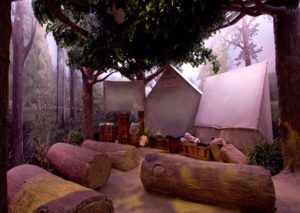 Tour the USS Midway: The tour of this airline carrier was positively phenomenal! If you buy your tickets online, they are a bit cheaper and we found that going about 3:30 or 90 minutes before closing saved us all kinds of lines and crowds. We had to rush just a bit, but overall it was awesome and we had plenty of time with kids in tow.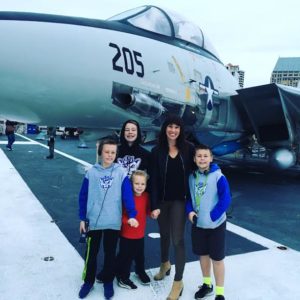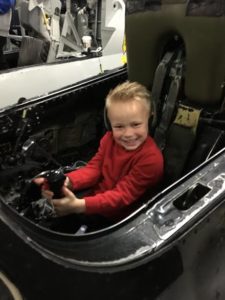 Take the ferry from Seaport Village to Coronado island.
Don't miss the homemade chocolates and cakes at The Elegant Truffle. Truly will blow your mind!
Explore the shops, restaurants, and statues at Seaport Village: Take some time to wander the water front, see the darling kissing statue and take in the downtown vibes while you are there! Grab a treat at Gelato Paradiso.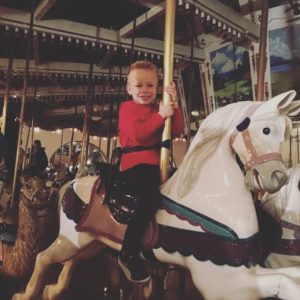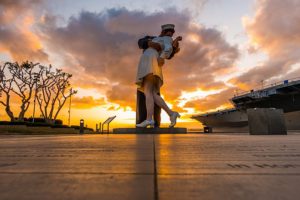 Above image via sandiegoreader.com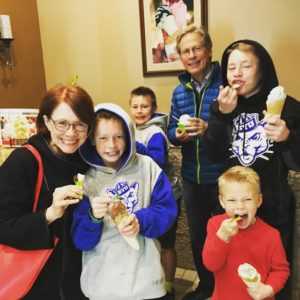 Food you might love in downtown and Old Town: Cafe Coyote, Cafe 222, El Indio, The Donut Bar, Hash House A Go Go,  Sear Sucker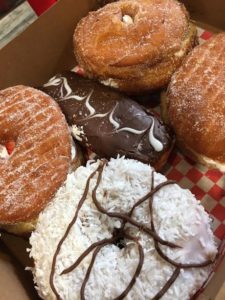 Balboa Park: You can spend all day at this little gem…there is so much to do! Museums, games, restaurants, theater, railroad, zoo, carousel and so much more!!!  Check out the train museum on Saturdays when all the grandpas are out working on the trains. Don't leave without grabbing a treat at Extraordinary Desserts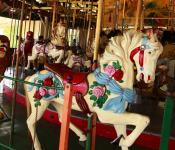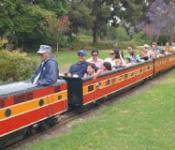 Other Beaches/Restaurants/Attractions you won't want to miss and a few things you should know before you go!
Padre's Game: If you are a baseball lover, don't miss a chance to see the Padres play! Petco Park is a ton of fun.
Surf Lessons: Our whole family took surf lessons at PB Surf Shop and our instructions were phenomenal and we ALL got up, me included. So much fun and such a great way to enjoy the beach. The wet suits also helped calm that cool Pacific Ocean water.
Costco San Diego Pass: If you are planning on doing a lot of the toursity stuff (zoo, wild animal park, sea world, museums, the Midway, Knott's Berry Farm, Aquarium, Science Center) you can save hundreds of dollars by buying a pass a Costco. You can choose a 2 day pass or a 4 day pass.
Visit In October: In October kids get in free to the zoo, Sea World, Legoland, and many other museums. Check out the details before your make any real plans HERE.
Mission Beach: boardwalk, Belmont amusement park, bay, bike rentals, parks, fun place for little ones. Go right when it opens and spend a few hours. We loved it!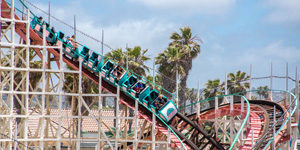 Pacific Beach: Taco Surf, Konos Cafe
Carlsbad: Indulge at the Omni La Costa for a spa day and eat at any of their delicious restaurants,
Oceanside: Eat at Local Tap House, enjoy Oceanside's  food truck night, which comes with concerts and a market every Thursday…so much fun! Eat at That Boy Good and order their dirty fries.
Point Loma: We finally went here and loved it. The military history blew us away and the tide pools were fantastic. Check out the Cabrillo lighthouse, then eat at at Phil's BBQ or Sushi Lounge while you are there.
I think I have given you enough food and outings for at least a few trips! What am I missing? Help me fill in my list…leave your suggestions and favorites in the comments here or on Instagram and Facebook!