I would suggest you stop at the ranger station right away and grab a map and get any extra info you need! We packed in 4 hikes and loved them all.
Mesa Arch was super short and sweet with incredible views that make your heart race just a bit, so keep a hold of those kids. Less than a mile in and back, so we all loved it.
It was a full but incredible day of activity and beauty!
MOAB
ARCHES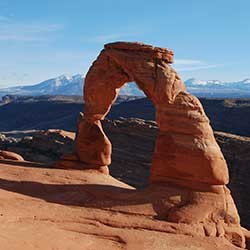 It was a fabulous trip! We spent our nights binging on March Madness and playing non-stop basketball but there is so much more to do there if you have more time! I am going to highlight a few other suggestions plus give you an accommodation and weather run down too, so read on!
FOOD
When we go on vacation food is a big part of it, but I have to say, the food in Moab is pricey and not all that great, so if you have an option, stay at a hotel that has a complimentary breakfast or a small kitchen. We found it pretty important to be able to pack lunches since we were out and about and on the move most of the day, so if you aren't traveling too far, bring some food with you! We did stop for dinner each night and there are some good spots to try! I highlighted a few we liked and a few my friend recommended below. Be aware that on peak travel times, these places fill up, so you might want to eat off hours if you don't like to wait.
JEEPING
It is almost a crime to go to Moab without jeeping. Kim and her family are pros, so here are her suggestions for a great family jeeping experience in Moab.
Rock Crawling Competitions: When you get to Moab, see if there are any rock crawling competitions. It would be such a fun thing to watch!!
EXTRA ADVENTURES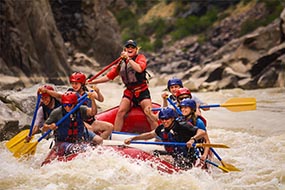 HIKING
If you didn't get enough hiking in Canyonlands and Arches National Park, there are all kinds of other great paths to try.
OTHER TIPS!