During the Christmas season, we enjoy doing a few simple traditions that bring joy to others in small ways.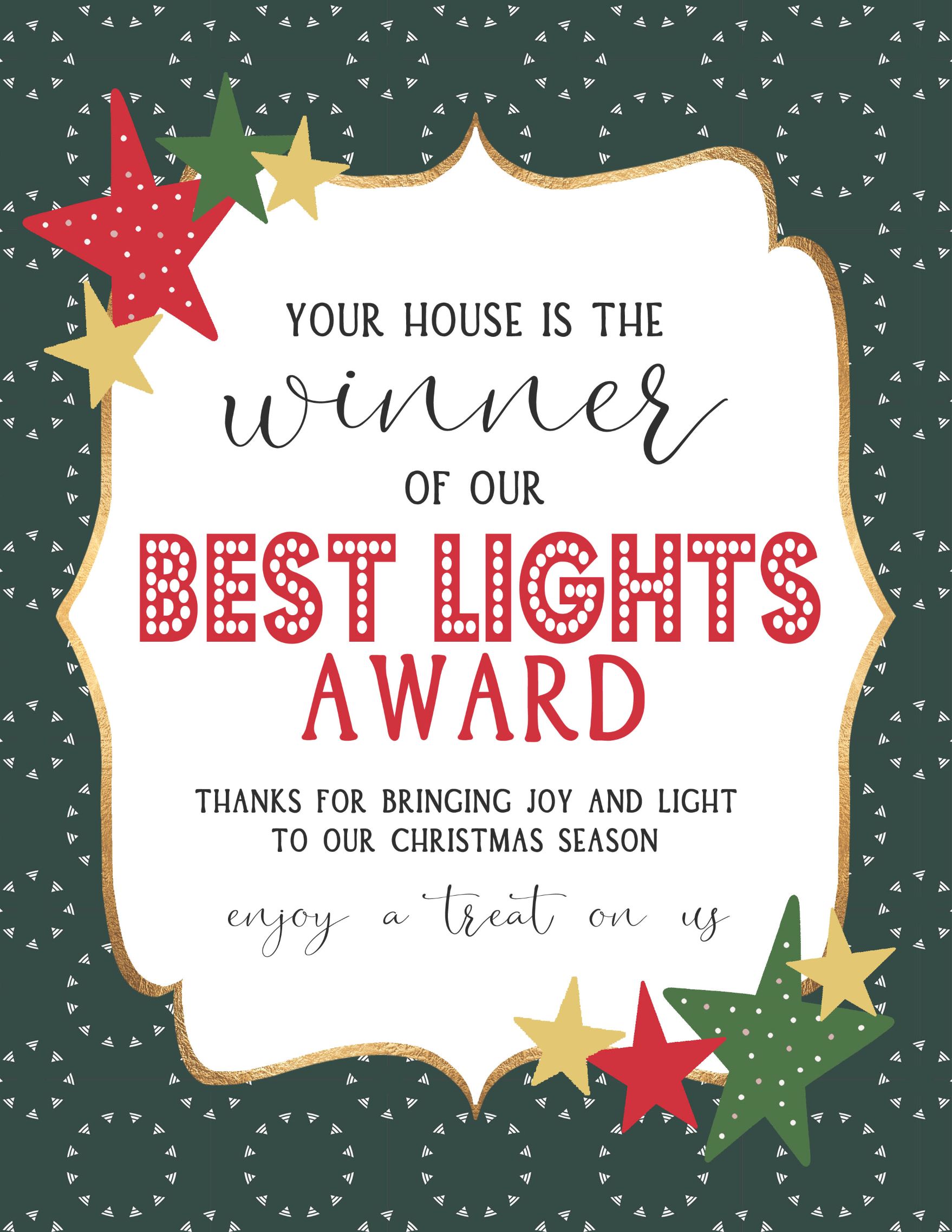 Over the past few years, taking a walk around our neighborhood and doling out a few "Best Lights Awards" has been easy, inexpensive and fun for our family. It gets us out, lets us enjoy where we live and allows us to show our appreciation for the people who make Christmas magical in our neck of the woods.
I thought this might be a fun tradition for you to add to your holiday festivities, so I had Black Julep Design create a darling printable to make it even easier on all of us!
I am hoping your family might enjoy this new tradition too! Just right click on the image, save and print!