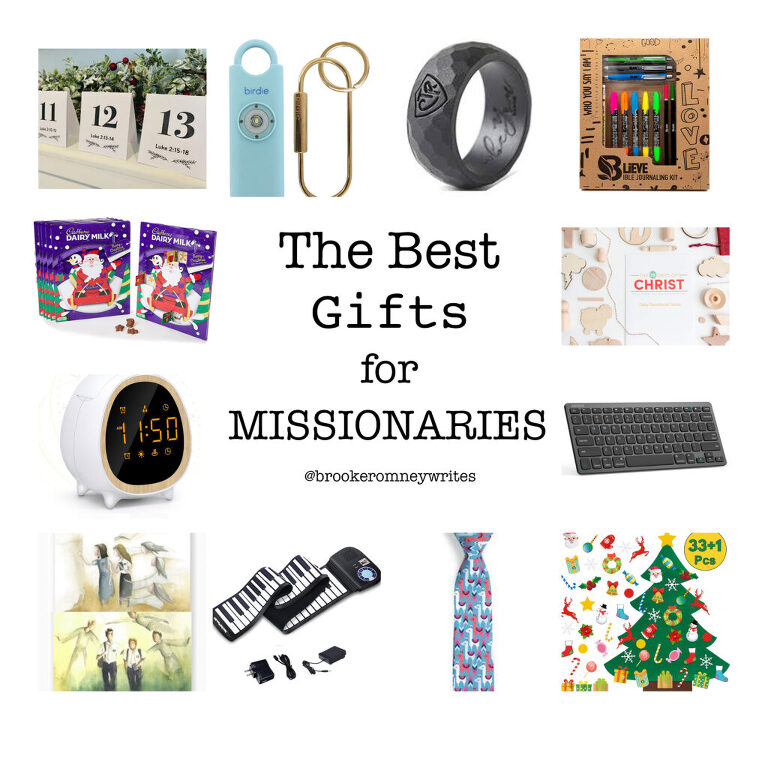 I had so many requests for great gift ideas for missionaries! It's hard to find things that are easy to ship and small or consumable, but still practical and enjoyable. You all came through with so many excellent options I can't wait to share!
A cute reminder from a missionary mom: If you can, send enough presents for the companion too. Many won't receive anything for Christmas and it is so much more fun if they are both opening gifts on that special day.
Also remember that every mission has different rules and requirements, so make sure what you are purchasing is in line with what is acceptable so you don't waste your money or time. What a sweet time to celebrate and show love!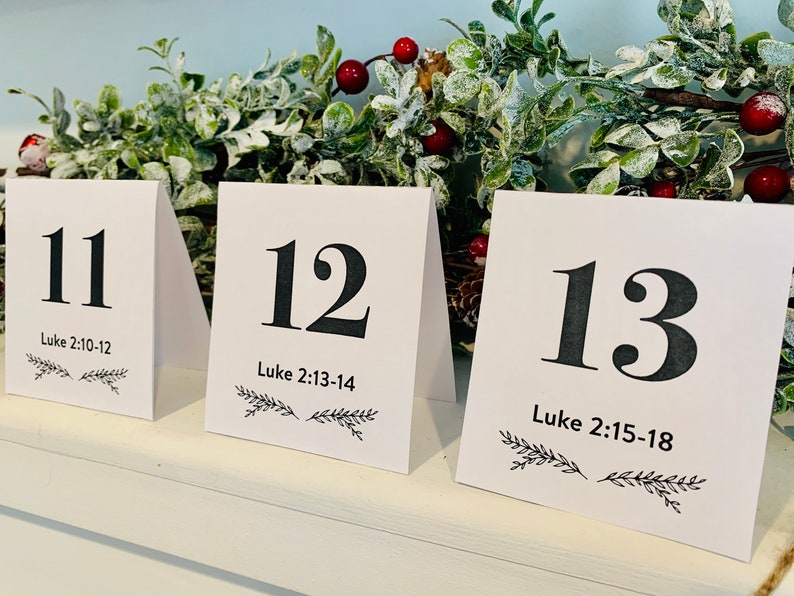 This is the ideal gift for any missionary! Download, print, cut and send. Include a little twine, mini clothespins, and some chocolate for each day and they have the perfect decoration that brings them closer to Christ. there are great questions for thoughtful discussion or reflection. Include a few extra copies (there is one for young families too!) so they can gift them to those they are teaching. They will love it! ($5)
If they have a little down time, this would be so fun to receive! Include a small tabletop tree and some paints and this makes for an awesome activity and decoration! ($34)
This 3 foot felt Christmas tree with ornaments add a little festive fun to any dark apartment and is easy and light to ship and send! ($11)
Hands down the cutest missionary stockings and they have them for sisters too. What a fun surprise to hang up all season or unwrap in your Christmas package. ($25)
Who doesn't love opening a piece of chocolate each day to count down Christmas? This comes in a pack of 6 so there are enough to share! ($37)
By far, this was the gift most mentioned! It makes writing those emails home so much easier! ($18)
For the music lover who wants to play for themselves or others, this is a great option! ($60)
If your missionary is musical, this is a great option to gift him or her! They can learn to play hymns or at least hit the right note before singing together! ($13)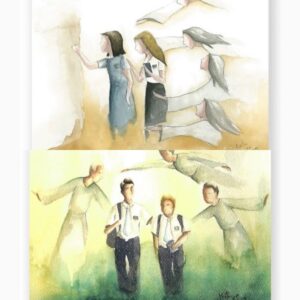 These prints by Kate Lee are so beautiful. The would make a great gift for your child and their companion!
When you are walking all day, good socks make a world of difference! ($27 for 3) Another great option HERE and the best no-show socks ever HERE.
I LOVE these socks for missionaries! Where you would see the sock is just a fun design, but then on the top is a scripture story, character or thought. They also have country and state socks and awesome options for women too! I have a pair and they are great quality too! The perfect addition to a stocking! ($10-$16)
These microfiber hair towels are amazing to decrease your getting ready time. Come in a pack of 3 for $12.
Since missionaries are packing and moving all the time, these packing cubes are a lifesaver! ($27)
You can buy this one for your missionary ($20) and and extra 20 to hand out HERE for only $20.
These are awesome for your favorite scripture studier! ($20)
A new notebook is always nice to have! ($10)
When out and about in a new city, taking your safety seriously is always a good idea. This personal alarm can give you protection and peace of mind. ($30)
This little tool comes in handy for the missionary singer or someone who has sketchy technology where they are serving!
This is a fun option when there is downtime and can also be fun to show new tricks to kids you meet! Grab a nice, new one for under ($20).
This is a gift for everyone. ($17 for 2)
These are not cheap but they are so loved, comfortable and easy to wear! If you want something similar but less money, these are a great option HERE.
If your missionary has a little extra time to fill, this is a great group project! ($27) You could also gift a diamond art kit HERE.
If they have a little time on their hands and love to build, this is an easy gift they can work on through their mission and share with investigators. ($20)
This is such a cool option if they need an alarm clock! It doubles as an oil diffuser and humidifier and has such a sleek design. What a cool bedside option! ($35)
If you have a fidgeter or a creative brain, this sculpture building pen is perfect to keep their hands occupied.  ($22)
This cool wooden brain puzzle is challenging and fun and easy to pack and send! ($10)
These ties are fun, funky and best of all…repel water and stains and are machine washable! That is right, machine washable. We love the crazy designs (but they also have conservative ones) and options for skinny or fat ties. ($30)
This was such a fun idea! Missionaries love to share and you get 200 toys here for only $30!
Missions aren't easy and these could be a great pick me up on a hard day! ($12)
Great idea for anyone who is often on the go! ($30)
Many missionaries go out without the social skills they need to be successful. This book can help them learn it clearly and quickly and help their interactions with roommates and investigators!  ($22)
If you have a sister serving and her mission President allows spiritual books, I think she would love this one! A great reminder especially for those who are prone to perfectionism. ($16)
This is a powerful book that just about anyone can benefit from. Familiar writing that makes Jesus feel like a true friend. ($16)
A few other items everyone suggested…
Gift Cards to restaurants nearby, door dash or fast food
Small board games
Cookie making supplies
Money
A new dress
Photos or Inspirational Quotes
Recipe book with tried and true simple recipes
Jewelry
Favorite Snacks
Matching PJs for them and a companion
Stamps
Favorite toiletries or self care items
Frisbee or Jump Rope
Cross Body Bag or Backpack
Good Sunscreen: this one is by far my favorite. Easy on skin and doubles as a moisturizer.
Hygiene Products (tampons, pads)
Nativities
I hope that helps as you pack up your missionary presents and ship them off really soon! Please thank them for their faith and service!
I am an affiliate for many of the items recommended here which means I receive a small commission when you purchase through my links. However, I ONLY recommend things I truly feel like I can stand behind. Your purchases help support my research and writing so thank you!