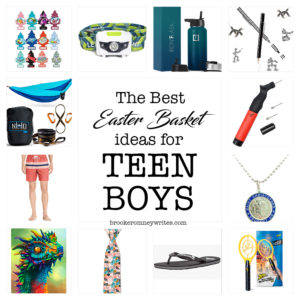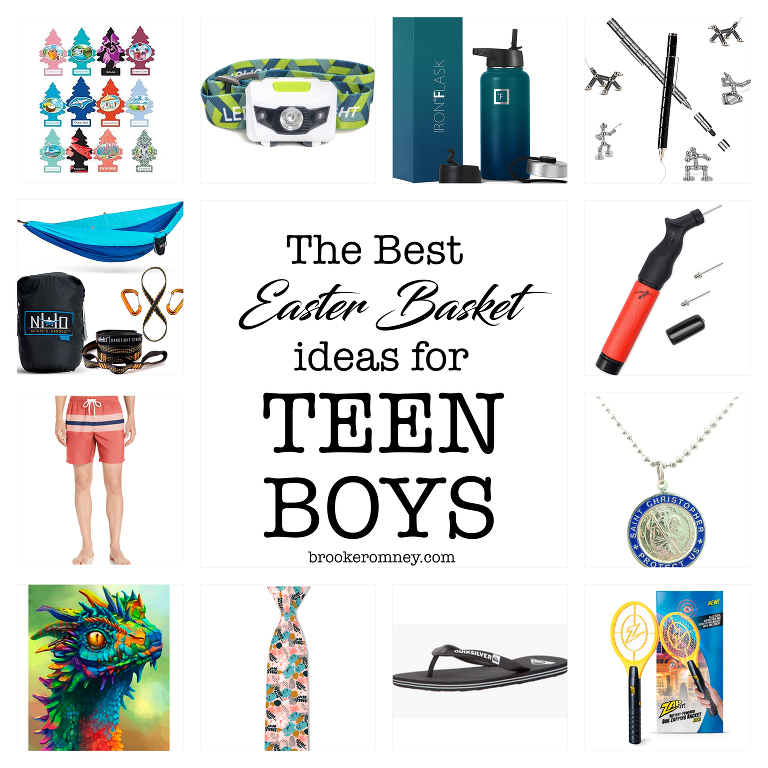 I go back and forth on Easter baskets. Sometimes we do something fun in there, and other times it is mostly just candy! If I do purchase anything, I like it to be useful, and it is kind of fun to surprise them with a few spring or summer essentials. Here are some ideas if you are putting together a basket for a teen boy this year! By no means should it feel like Christmas, but if you need a few ideas to mix things up, I have you covered!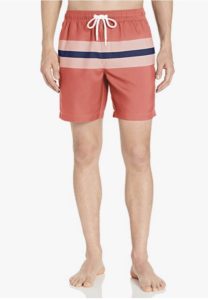 We bought this one last year in plain black, and the 7″ inseam is perfect if your boys like a little shorter short. We also loved the $19 price tag and all the color options. ($19)
Everyone needs a new pair of sunglasses at the beginning of the season. These are classic and are 2 for $17. ($8 each)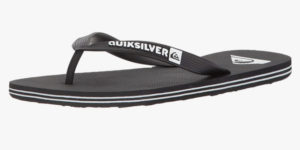 Another item that never seems to make it through an extra year. These flip flops are cute and and easy to wear. ($17)
If you have a water lover, he will be thrilled about this hooded beach towel. The perfect cover up for sunny days on the lake, at the beach or by the pool. ($35)
Every boy needs to take care of his lips in the summer, and this lip balm smells great AND has SPF. The perfect thing to throw in an Easter basket. ($4)
If you have a fidgeter or a creative brain, he will love this sculpture building pen. A fun, creative surprise in an Easter basket ($22)
My 14 year old just finished this book and loved it. It is beautiful doctrine, delivered on a teen level. The perfect gift for a meaningful Easter basket. ($16)
If I could only put one thing in their basket, I would put this ring in there. The message is, "God is greater than the highs and lows." I love that added spiritual boost for Easter. Comes in black, gold or silver. ($15)
St. Christopher is the patron saint of travelers, so if you have an adventure lover, this is perfect for his basket. This necklace has been worn and loved by both my boys. If you have a kiddo who likes a little bling, this one is a good one. ($30)
With spring sport starting up, an extra ball pump is always a good idea. A nice, practical item between all the candy! ($12)
We are so in love with Tough Ties at our house! They are super stylish, fun, affordable and WASHABLE. I can't wait to grab a new spring one for each boy for Easter. They come in little boy sizes too! Use THIS link and get 20% off!
If you have a driver in your home, these are always a win! They come in a pack of 12 with a variety of flavors. Kind of a fun surprise! ($15)
I think this makes a funny, useful item behind an Easter basket. What boy doesn't love to kill bugs? ($20) if you prefer a rechargeable one grab it HERE.
Best water balloons ever. If you have more than one child, you can buy the full pack and split them between Easter baskets. What boy doesn't love a good water balloon fight? ($37)
If you have a little artist, these are so cool. They allow you to paint like a professional with no experience necessary. ($12)
We got a few small diamond painting kits over Christmas and my boys thoroughly enjoyed it. This one is a larger, bigger project, but if you have a boy who has a lot of concentration or awesome artistic ability, this would make a great Easter basket item. ($11)
This is totally small enough to fit into an Easter basket and ours have been used so many times. A great investment for any outdoor lover.  Great quality for sure! ($31)
Another great idea for an outdoor lover.  ($13)
I know the Hydroflask is all the rage, but the Iron Flask is half the price with 3 different lids. I love the idea of my kids happily toting around a water bottle so this would be great and useful in an Easter basket. ($26)
I hope this gives you a few fun ideas for Easter this year! If you want to see other ideas and gift lists, click HERE! If you have other great ideas, please add them to the comments!
Affiliate links are used in this post, but all opinions are my own. Thank you for supporting my research and writing!