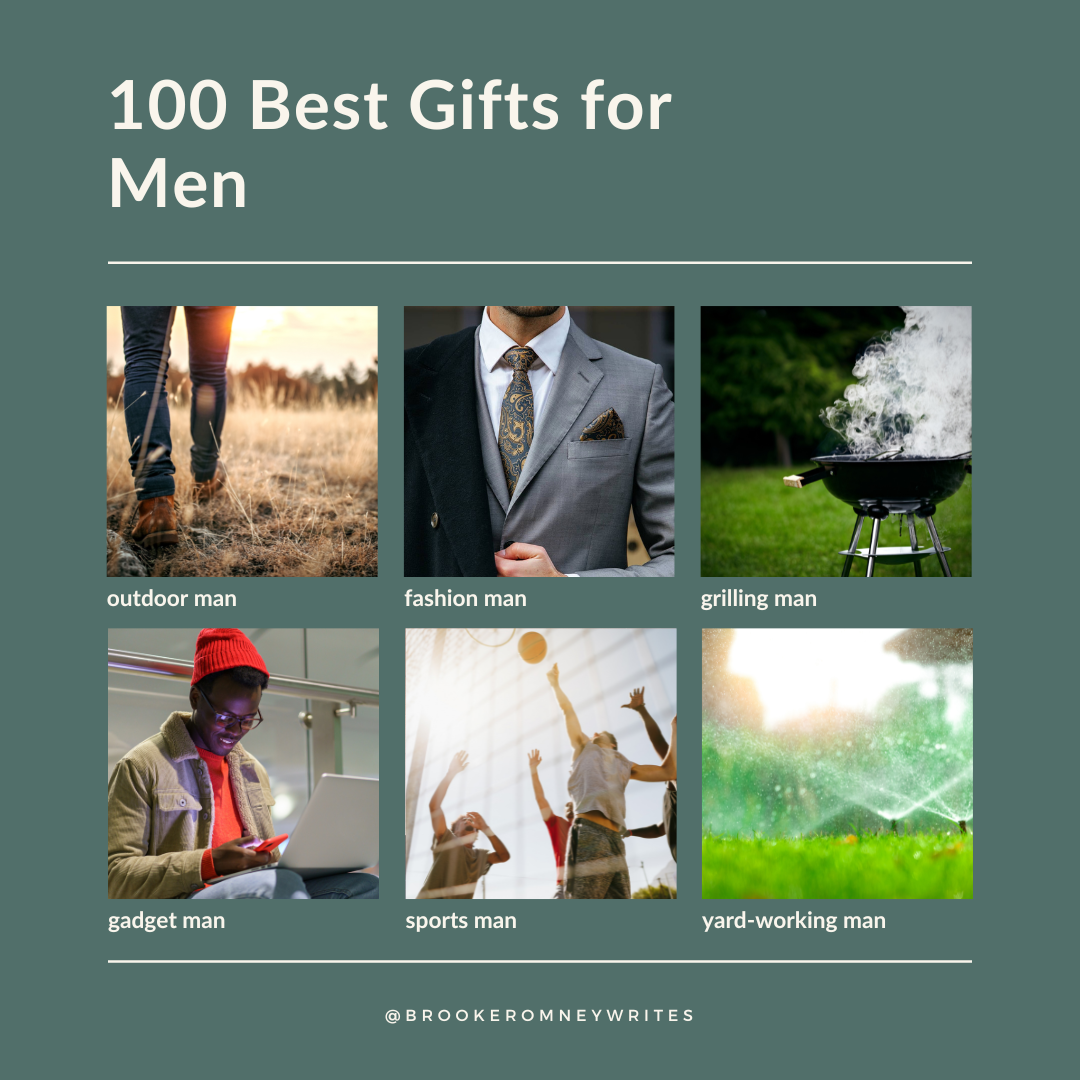 It's that time of year again when you confirm that the hardest people to buy for are men! Hopefully this list gives you some great ideas to celebrate the awesome guys in your life!
I am sharing some of our favorites by price point and only giving you ideas for things that will be useful or absolutely loved. One thing I have realized with the men in my life is that quality is more important than quantity…so grab him one thing he will love and feel great about that.
If you are looking for more ideas than I have here…I've got you covered. Just check out the links at the bottom for all my past lists!!
$25 or less
If the man in your life loves to keep things clean this is the best, super cheap gift!  ($5)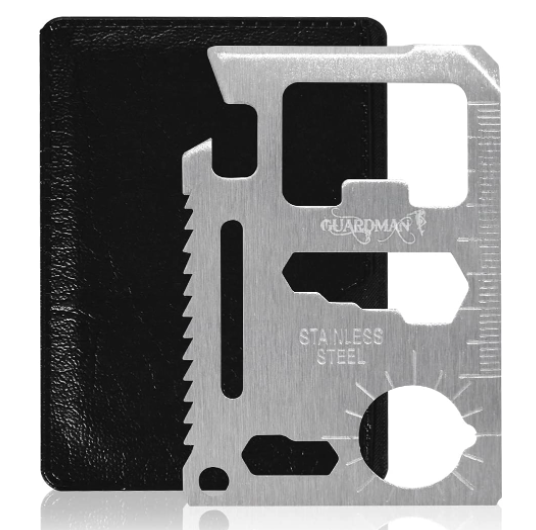 This survival credit card wallet multitools are made with nothing but the strongest materials and put through exhaustive quality control so you can trust their usability and durability. A great stocking stuffer!  ($7)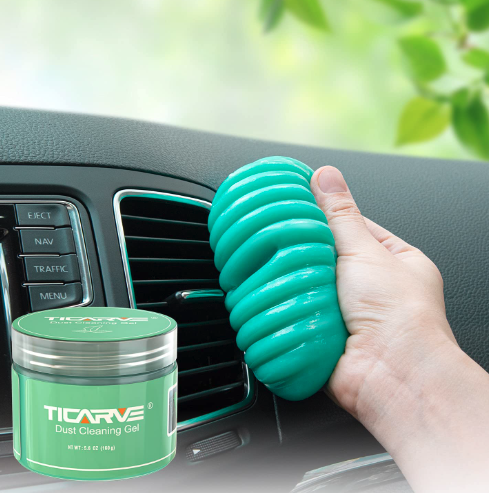 Car cleaning gel is perfect for cleaning the nooks and crannies in your auto. Car putty is super great to get into the gaps and little crevices on the car to pick up the dust, debris, crumbs and pet hair. Makes a great stocking stuffer! ($7)
If the man you love is crazy about meat, this handy smoking guide is a great, useful idea and inexpensive. ($8)
I saw this idea from Everyday Reading and loved it so much! What a perfect little gift for the man who want to keep his car tidy!  ($8)
Wind & Splash Proof Design prevents the electric pulse produced from being blown out by strong wind. Ideal for camping, BBQ ,hiking, indoor and outdoor activities. A great stocking stuffer! ($10)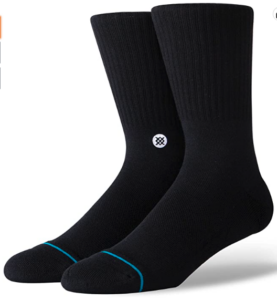 Socks sound a little cliche for Father's Day, but Stance socks are a whole different story. They fit and feel good enough to make the man in your life want to wear them all the time. This crew pair is $10 but worth it! ($10)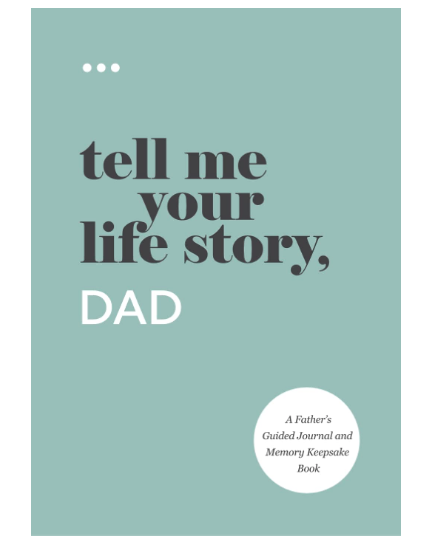 This book will give him great questions to answer about his life or you could ask them and write them for him. So fun to see what is created!  ($10)
My boys got me the mom version for Mother's Day, and I loved reading all their answers! This is such a fun gift for the kids to gift to dad! Only $11 and such fun memories. Order yours soon, they sell out fast! ($11)
This is similar to the dad book, but all about grandpa! Get all the grand kids to fill it in, or gift it from just your family. He will love hearing what his favorite little people love about him! ($12)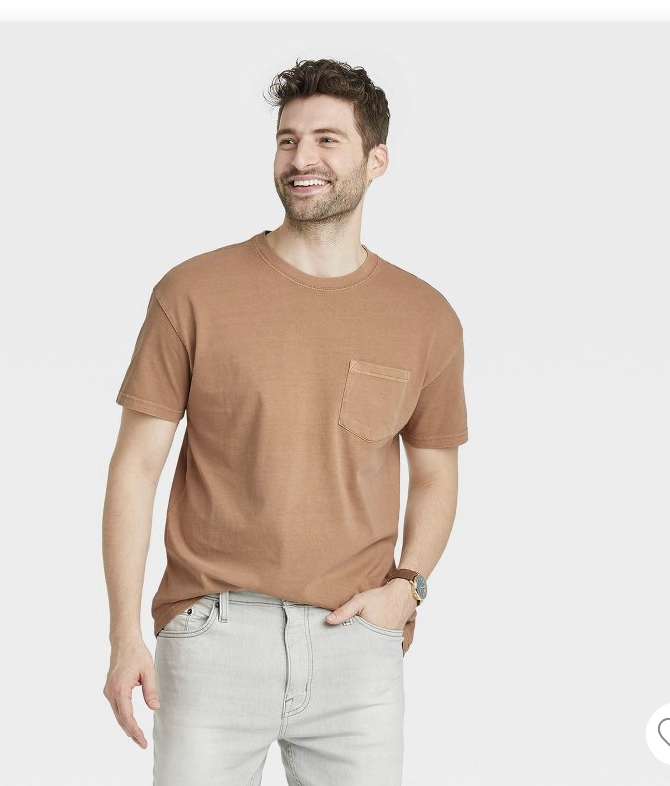 This T-shirt has such a great fit, washes well, comes in a bunch of colors and looks good on everyone. A great basic for any man in your life! ($14)
If you are gifting to a man who loves to keep his car looking great, this is a nice, useful, inexpensive gift he will love! ($14)
I have gifted this book to 3 men and they have all absolutely LOVED it. In fact, every person I know has flown through the book and raved about it after completion. It is a must read and would make a great gift for a book or history lover! ($14)
Every serious chef needs a great meat thermometer. This one has great reviews and will help him perfect that smoke ring. ($15)
This is such a cool invention for an outdoor lover or someone who just wants to be prepared! It filters the water you drink so even less than clear water is still good for you! A great deal at only ($16)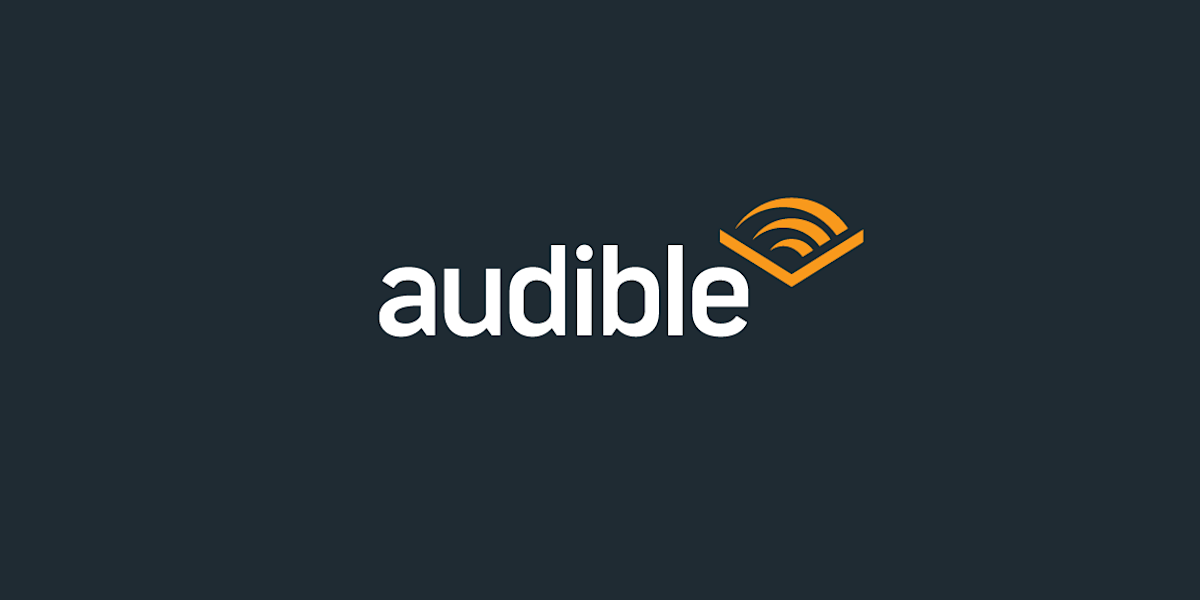 This is a great gift for the book lover who has a commute or burns through books.  ($15 and up)
This is perfect for a popcorn or movie lover! Way better than the stuff in the bag!  ($16)
If the man in your life enjoys something more practical than pretty, these are an awesome gift! Perfect for any type of outdoor work or manual labor, he will use these again and again.  ($17)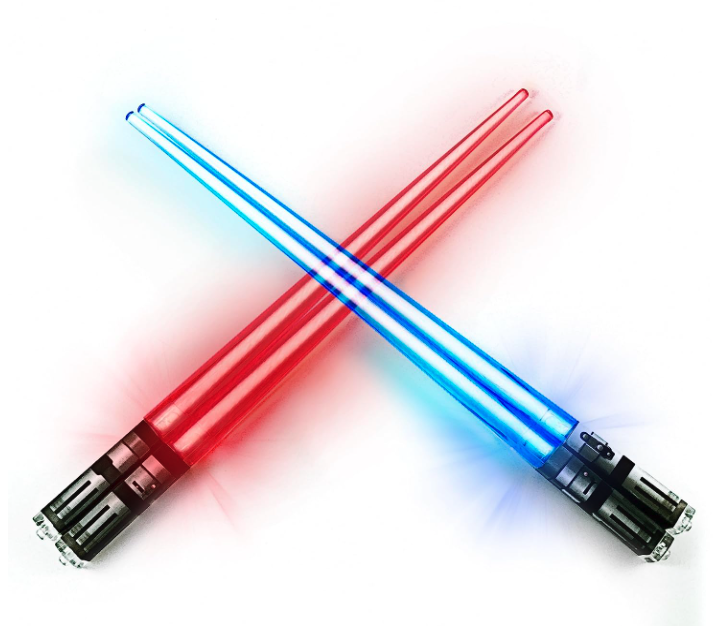 These are so fun for any Star Wars Lover! The battery removes so you can wash them.  ($18 for two sets)
It's outside season, which also means, it's bug season. Why not make it a little more fun with an electric fly zapper? Makes the bugs a little more bearable! We use our all the time and we all love it. ($19) if you prefer a rechargeable one grab it HERE.
One of my family's favorite items. It is so useful to keep all the batteries organized and in working order. Any guy would love this! The battery tester in the center makes this even cooler! ($20)
This magnetic wristband is such a cool idea for your tool man. So convenient when working on projects indoors or outdoors and a great price for something so genius. Say goodbye to all those lost and dropped screws! ($20)
Having a few useful tools on hand is always a good thing as you start making your way in the world!  ($20)
A small, basic tool set is so useful!  We have used our simple one for 20 years! ($20)
Not all that exciting, but certainly useful. Grab him one for the car or home! ($20)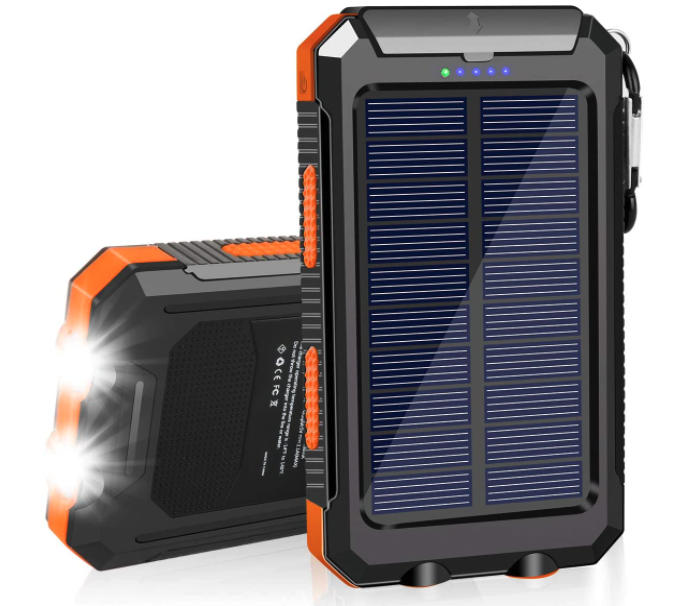 If you have a man in your life who loves the outdoors but also likes to have guaranteed power, this Solar Cell phone charger would make a great gift! Reasonably priced and always useful! ($20)
If the man in your life takes his lunch each day, level it up with this grown up lunch box.  ($20)
I think we would all be surprised to know how filthy our phones are! This blue light sterilizer makes a great gift and can decimate the germs on phones, glasses, and keys in only 10 minutes! ($20)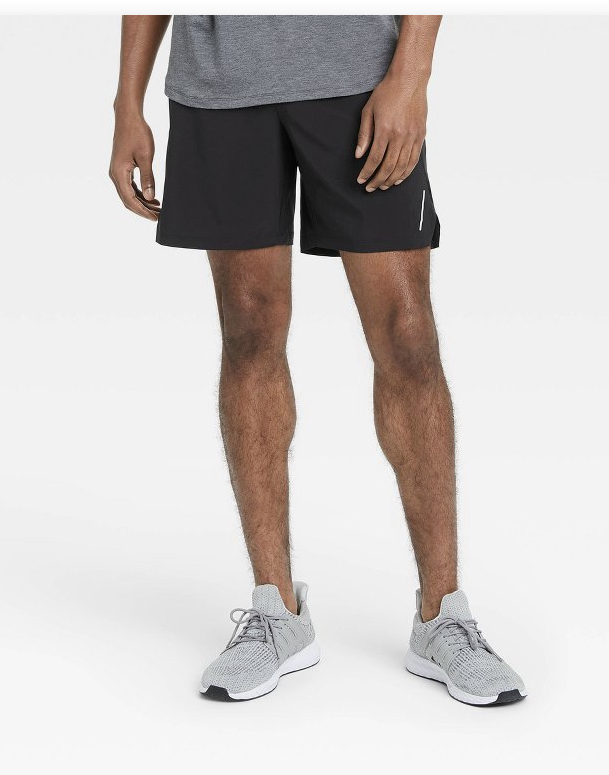 These shorts have been a huge hit. They are perfect for running but look nice enough to wear casually too. They are roomy in the legs, so they are especially comfortable and look like the more expensive brands for the amazing price tag of only ($22).
This is on all my lists because if you are a sports family, this is a must! The umbrella is perfect for one person. It is just big enough and clips onto your chair for easy shade anywhere because it bends and swivels to get just the right angle! So awesome for all those sports watching dads and grandpas ($22).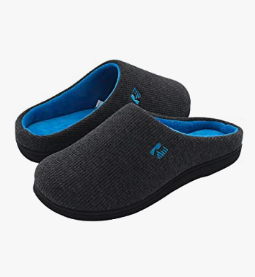 Easy on/off clog style slipper that is perfect for walking around in warm or cold weather! ($22)
$50 or Less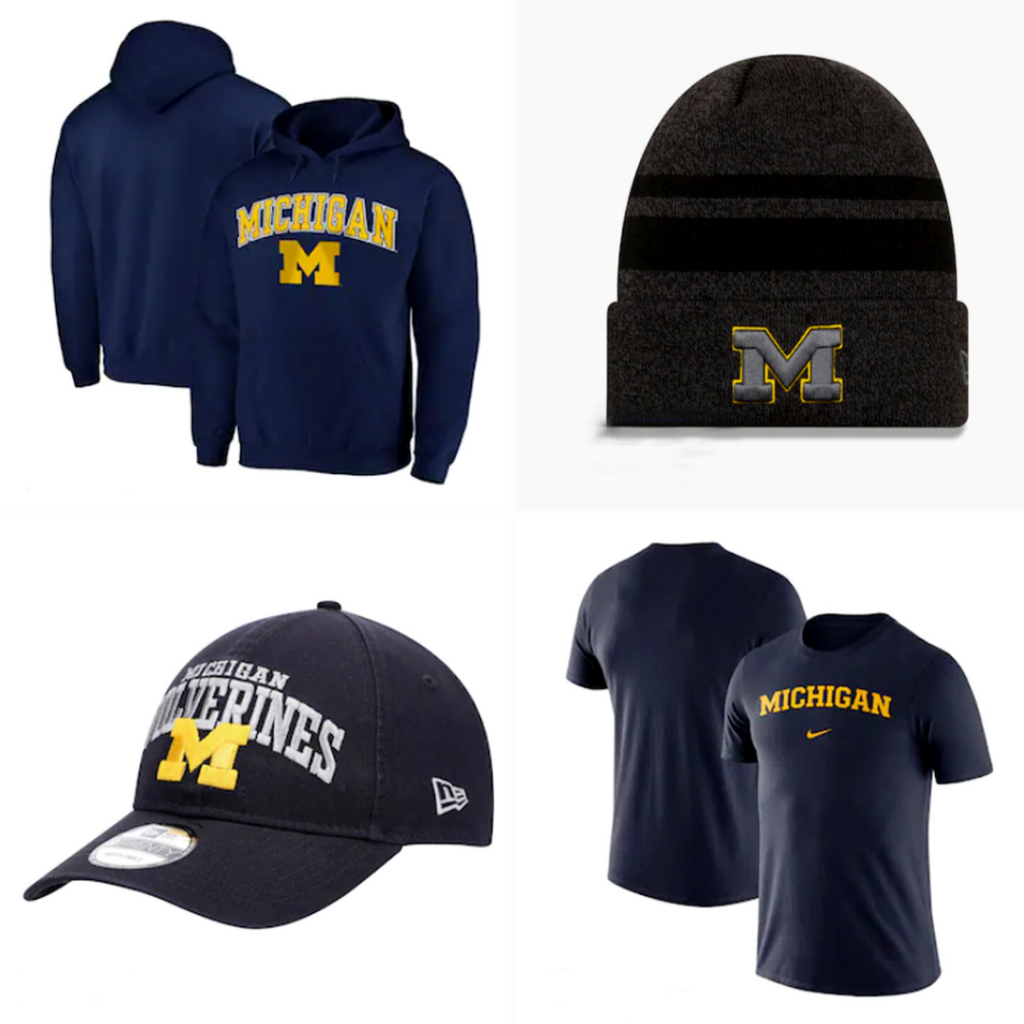 Gifting a sweatshirt, t-shirt, or hat from their alma mater is a great option for most dads!   ($21 +)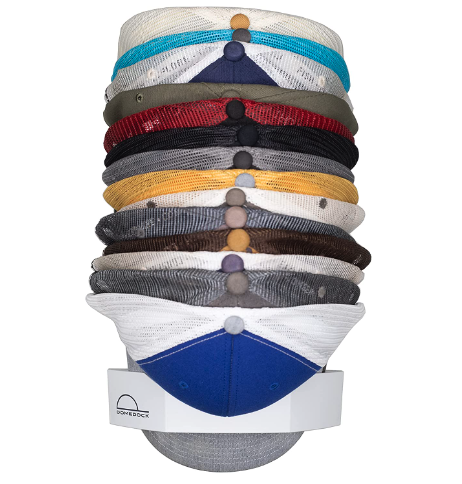 Finally, a hat holder that you can install virtually anywhere in your home without taking up precious closet space. ($25)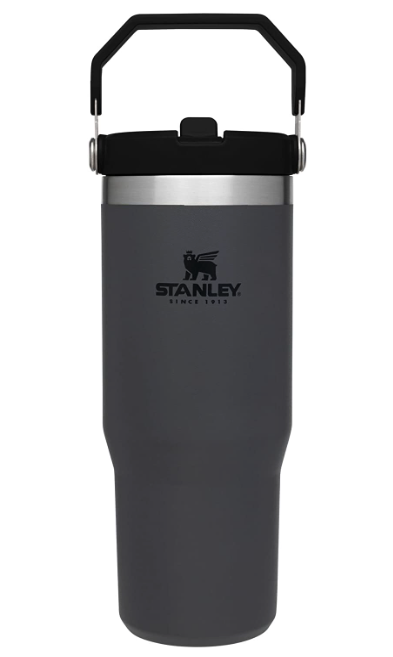 These Stanleys are perfect for keeping drinks cold but are small enough to fit in cupholders and sturdy enough to never spill in a backpack. A great option for a dad!  ($27)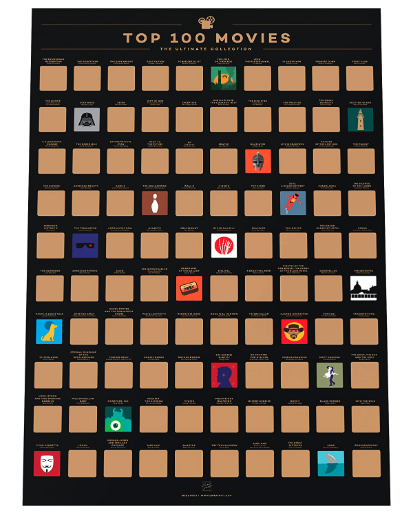 This scratch off poster is filled with films loved by both fans and critics worldwide – from influential classics to modern blockbusters and award-winning animation. Your moving loving man will love finding a new one to watch each weekend! ($28)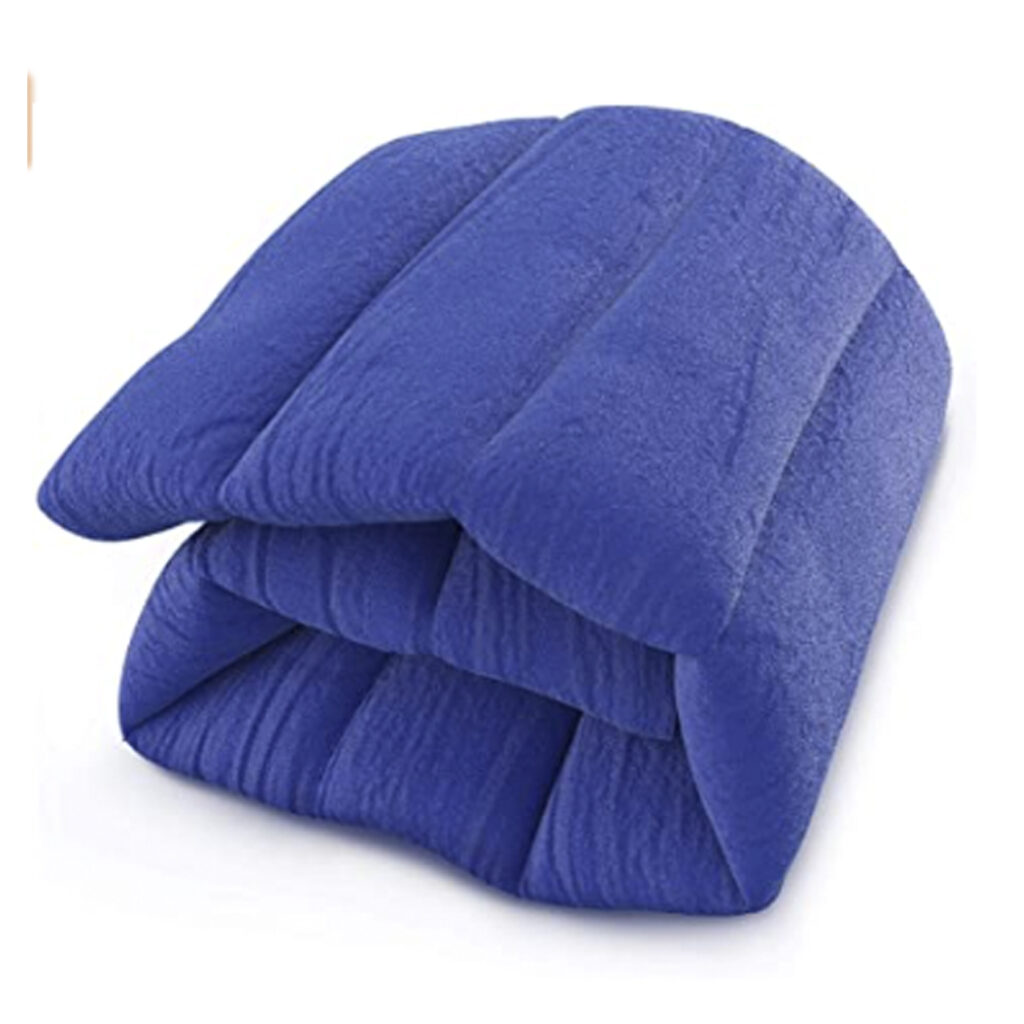 If there is a man in your life with aches and pains, he will love this!  ($30)
If you have a man in your life who loves to spend a Sunday grilling or smoking, this apron is the coolest! Heavy duty and room for every tool he needs. He will love you for this one! ($30)
These ties are our favorite because they are current and creative and you can WASH them! If the men in your life have a hard time staying clean, these are the greatest. They look and feel fabulous, but they are incredibly practical and affordable. Right now they have some really great cheesy and campy options for dads, but also some awesome florals and stripes we love. We have about 8 of these and they are tough enough even for small boys and hard on their clothes teens! ($30) take 20% off with code: BROOKE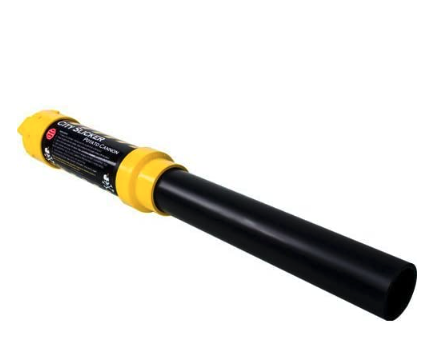 If you are gifting to a man who is still a kid at heart, this is an awesome gift! ($35)
I really love purposeful gifts, so this one isn't glamorous, but it is awesome. An emergency kit for his car that includes jumper cables, first aid, raid jacket, tools, tire gauge, flashlight and more. A great gift for any driver! ($36) Order yours HERE.
This is just like the straw above, but it is a full water bottle that filters out all the undesirable material and lets you drink from just about any source safely. Makes a great gift! ($36)
This little gadget has SAVED us multiple times this year. It uses electric stimulation to help sore muscles, bad backs, and stiff necks or anywhere that is hurting. It has been a life saver and someone in our house is using it at least a couple times a week. At only ($35) it has more than paid for itself and kept us from needing PTs or chiropractors too often for minor discomfort. Your man will love this!
I am pretty sure none of our homes were built with enough outlets, and this solves all your problems! a plug for everything, plus a wireless charger. Exactly what any tech lover needs! ($37)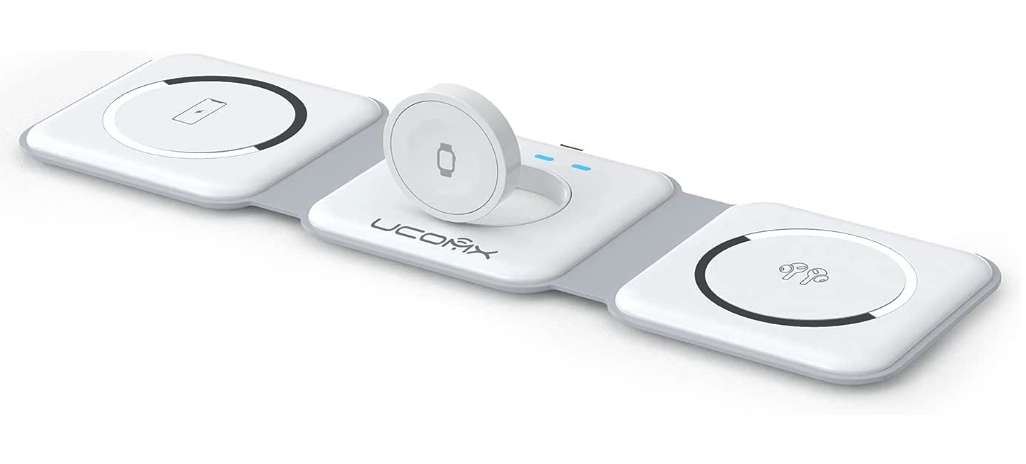 Foldable 3 in 1 Charging Station
The soft silicone makes the 180°folding smoothly, wireless charging pad becomes a phone holder in seconds. When charging the phone is placed horizontally for watching movies and vertically placed for chatting. This is perfect for traveling! ($40)
This portable cooler is perfect for a road trip or picnic! This is something every man will love!  ($43)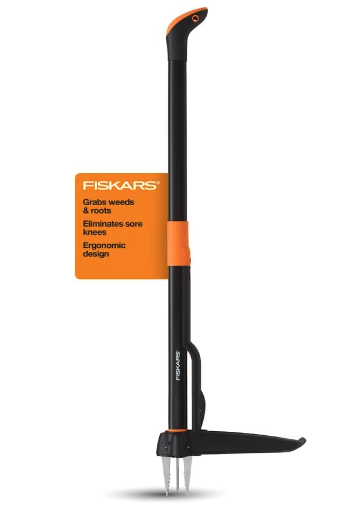 Lightweight long shaft and easy-eject design help to eliminate sore knees and back aches from bending, making cleanup quicker and easier for any garden lover!  ($48)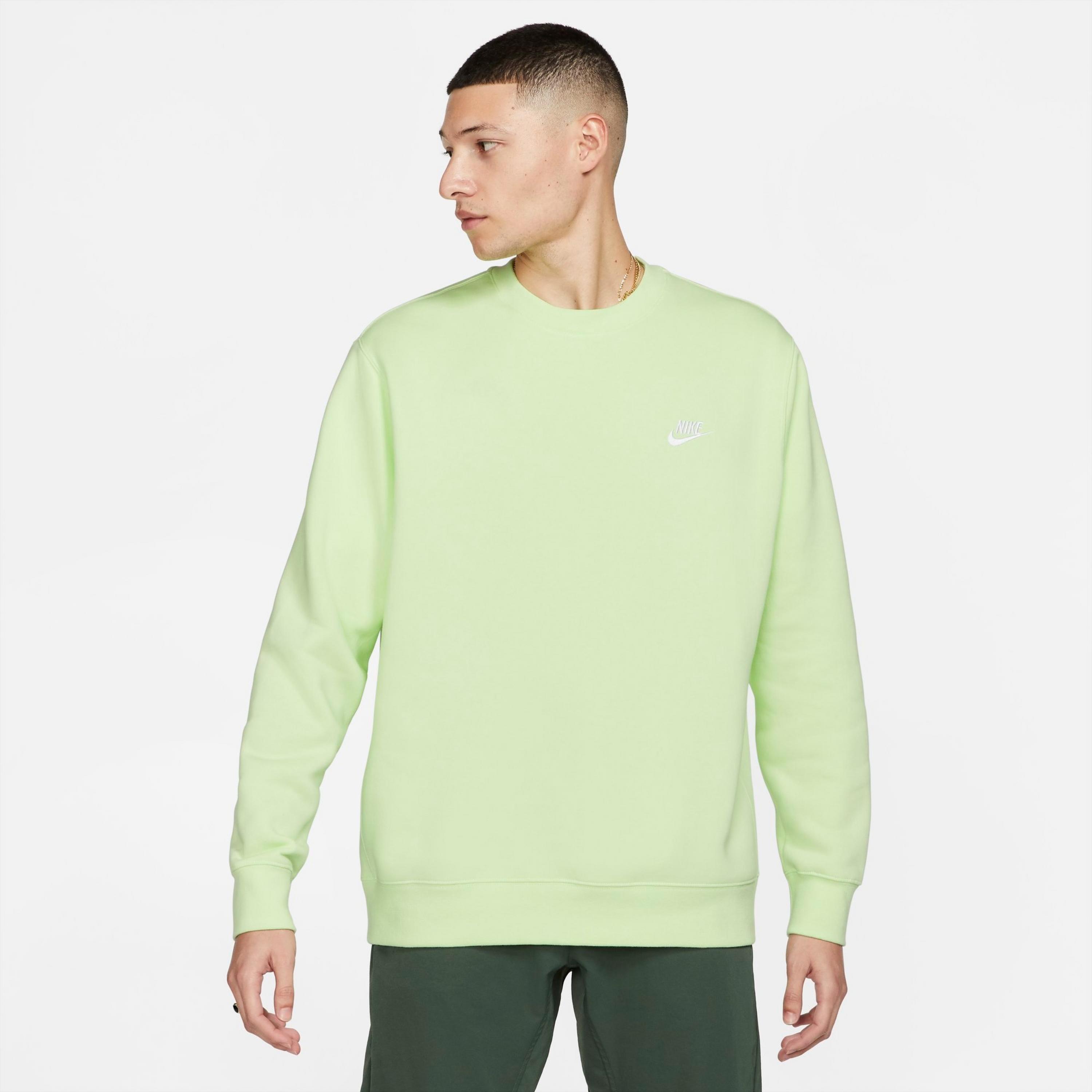 The weather is getting warmer, but what man doesn't want the perfect Nike crewneck sweatshirt? This will be used on cool summer nights and for the rest of the year. Love the fit and all the color options! ($50)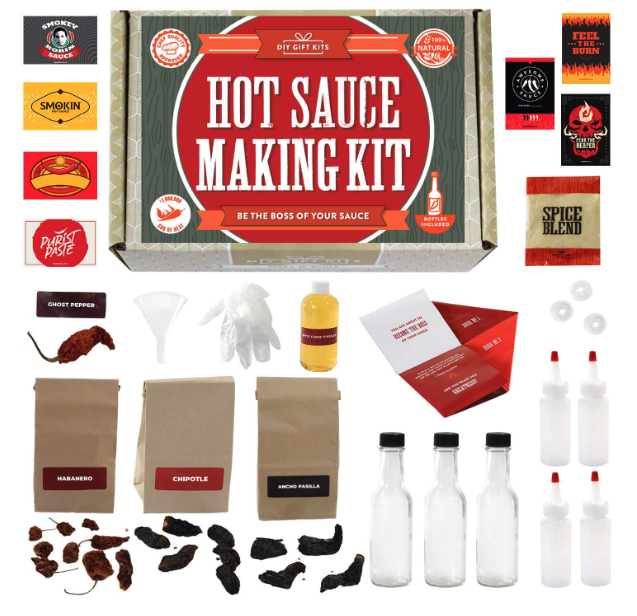 This is such a fun hands on and useful gift for your foodie. I think he will love it. ($50)
This is such a great gift for any person with sore muscles! We got one for Christmas and it has been in constant use around here. Affordable and super useful! ($50)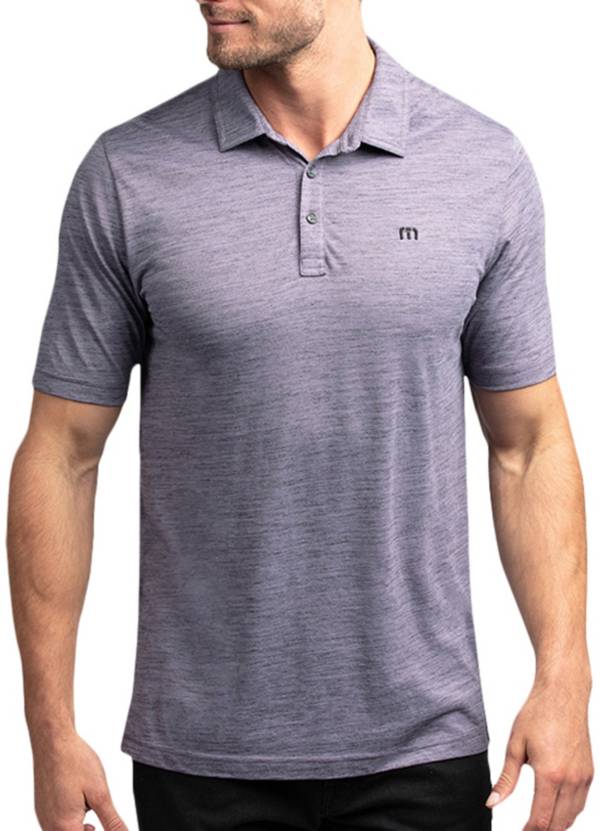 This is where spending a little more makes a big difference. This brand of golf polos and button down shirts is my husband's favorite and my father-in-law loves them too. They look and fit great and the quality is phenomenal. They wash well and transition from casual to dressy perfectly. There are lots of fun styles and colors to choose from! ($50)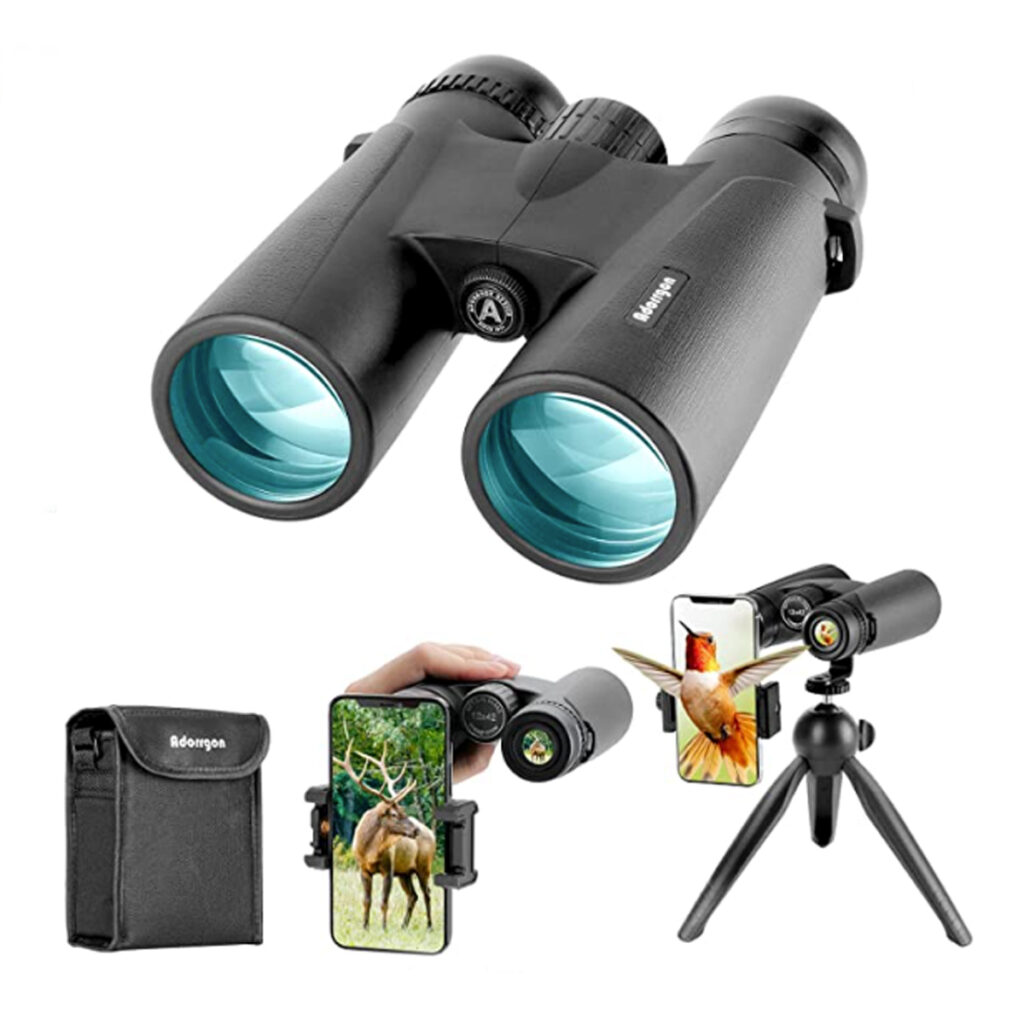 If your dad loves getting a little closer to sporting events, loves hunting or bird watching, these make a great gift he will use all the time! ($50- watch for 10% off coupon)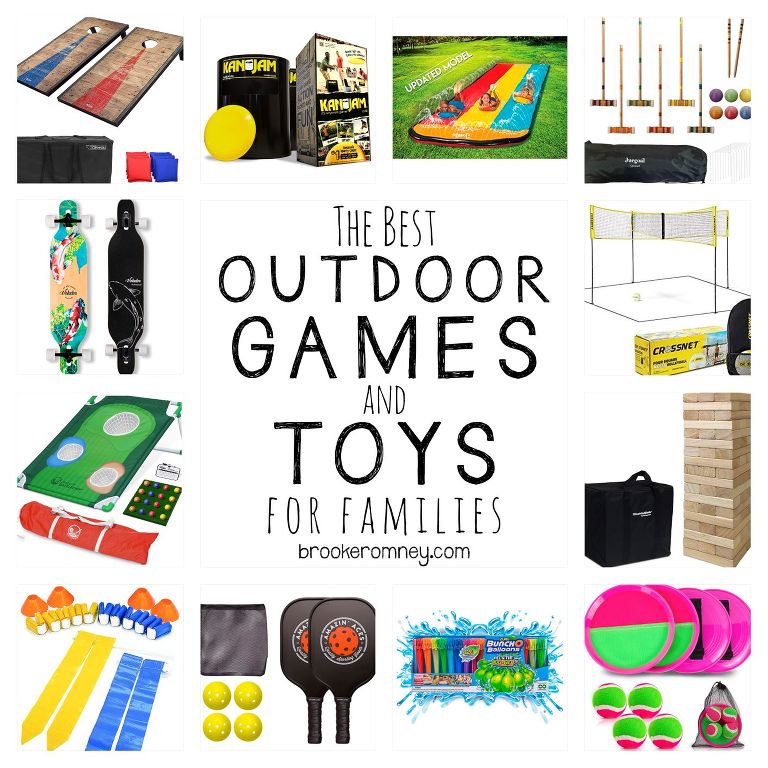 We are a HUGE outdoor game loving family, so I can't suggest only one for the men in your life! Check out the list of all our favorites. I know you will find something new and fun he will love and every price point!
 $75 OR LESS
There is nothing better than having a past time you love! Pickleball is great for all skill levels and will give you hours of fun! It's nice to be the one with equipment. ($57)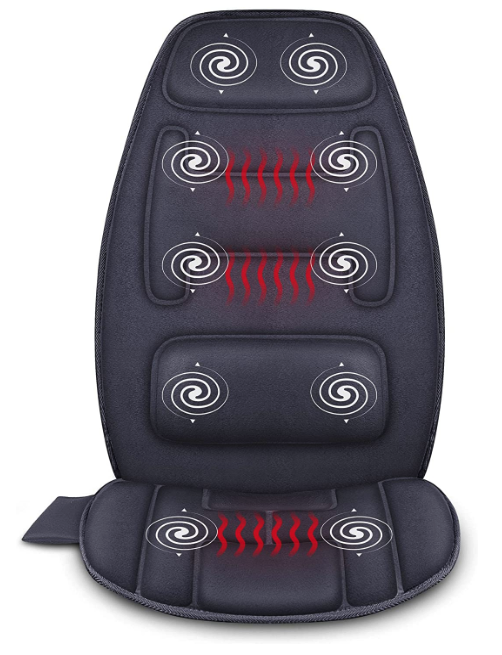 If the dad in your life needs a little TLC, this cushion is a great idea for your house or car! ($60- watch for 10% off coupon)
This umbrella with a stand is SO COOL! No more hammering into the ground or awkwardly trying to set something up, this umbrella comes with its own stand, is easy to adjust for maximum shade, folds into a portable bag and even has an option for digging into the sand. Perfect for the family man! ($60)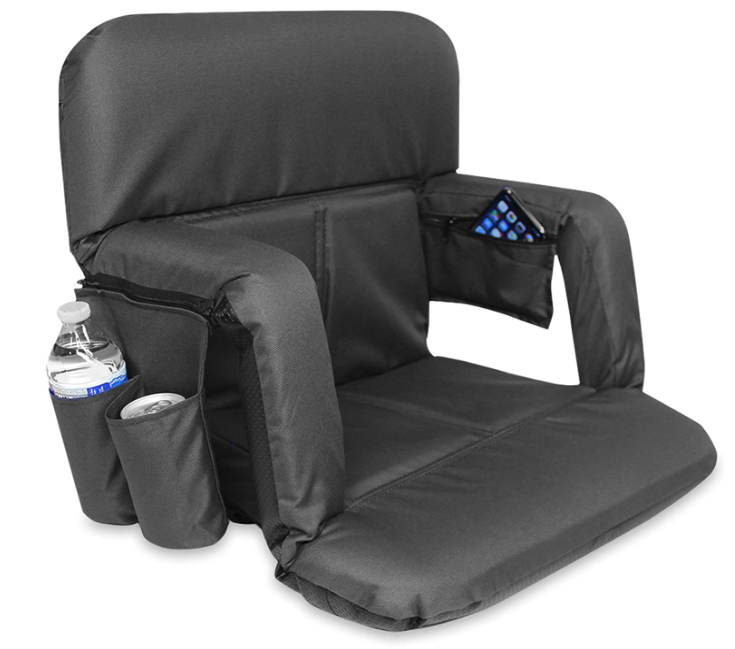 Do you need to buy for a man who a lot of time on the bleachers? These seats will be heaven sent for him this year! The fold flat for transport and you can carry them on your back like a backpack…plus they are super light. We have had ours for over 3 years and they are still awesome. Every time we take them somewhere people want to know where they are from. Order two or you will want to steal his! ($65)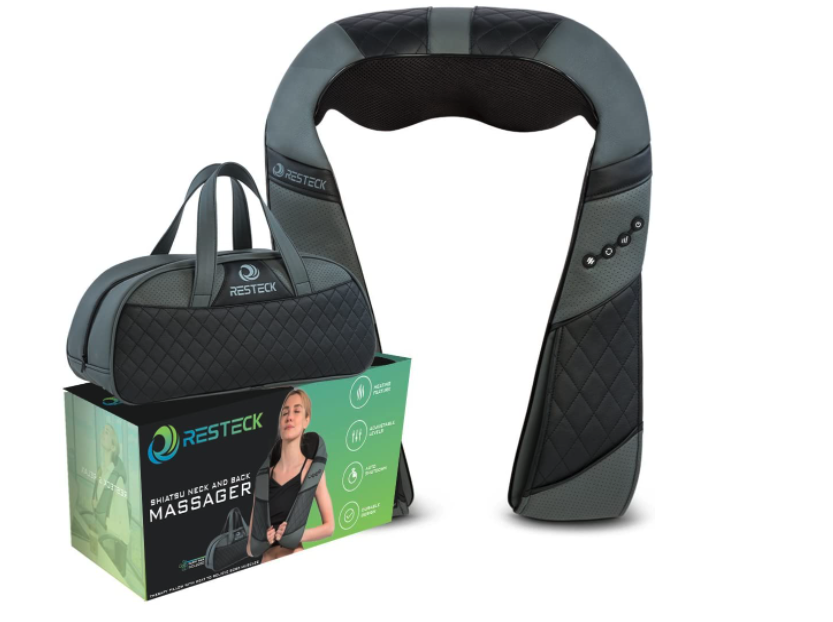 These are an all time favorite and every guy will love it! ($65- watch for 20% off coupon)
If you have a dad who likes to watch games or enjoy the sunset in comfort, this is the perfect gift. Nice and sturdy but folds up for easy transport and storage. An awesome gift for an awesome guy. ($75)
If you have a backpacker, camper or someone who likes to be prepared, this portable water boiler is amazing. Super compact and simple to use, it will be a hit with your outdoor lover! ($99)
$150 or Less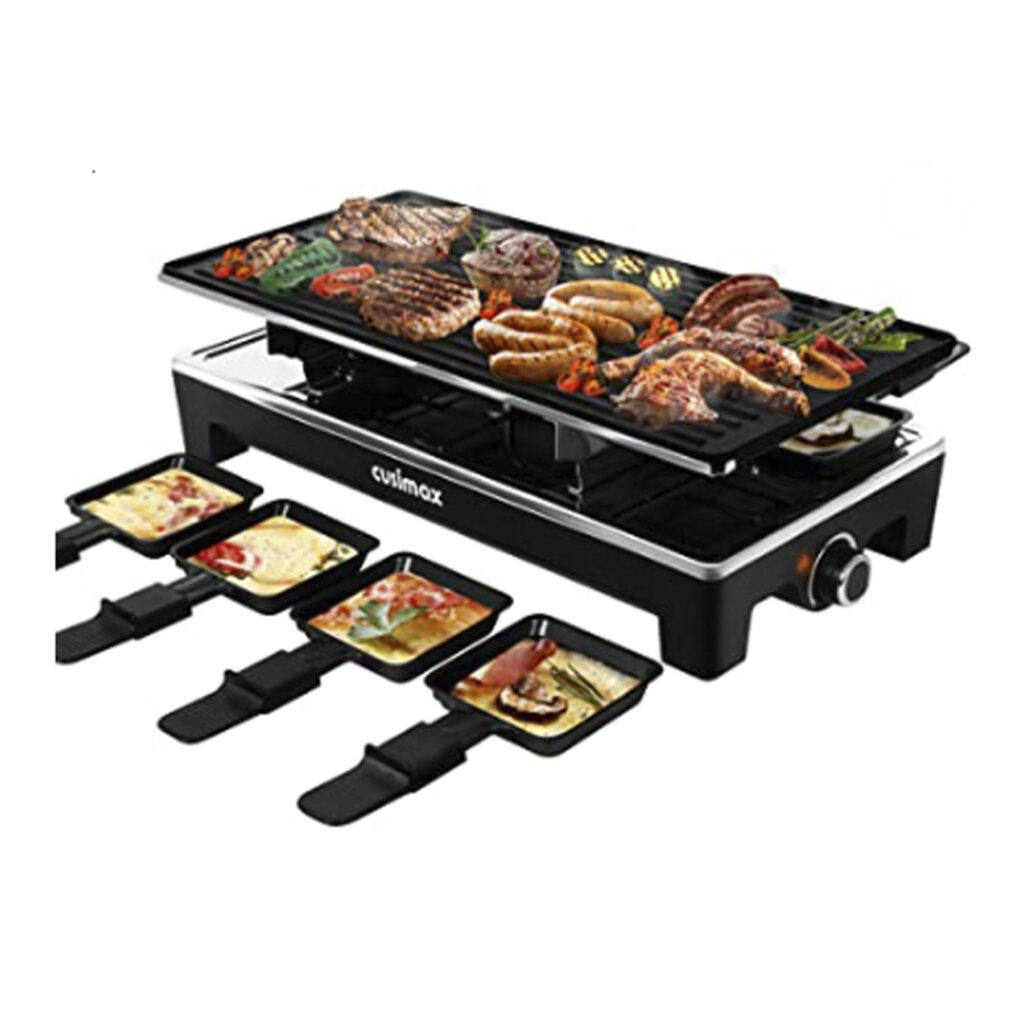 This is the coolest grill for the man who loves to cook outside or wants something for emergencies. ($95- Watch for $26 off coupon)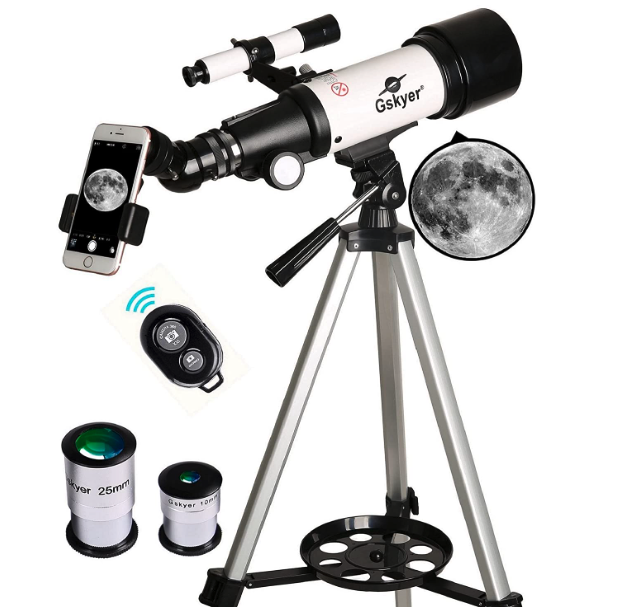 There are lots of exciting things happening in the sky lately, and this lets the man in your life see them all! ($97)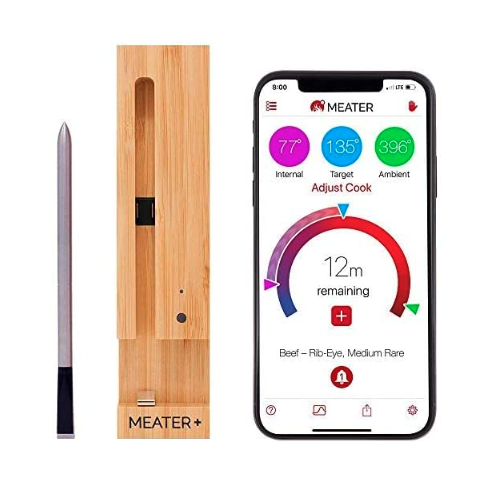 If grilling or smoking is his thing, this will be a well loved gift! A little pricey but worth it. ($100)
This is the survival kit we have and it is AMAZING. Northstar thought of everything! After last year, I felt a push to be more prepared and having these 72 hour kits gives me a little peace of mind. The kits are super high quality and an incredible value (especially when you get the 2 person option!) They even have waterproof kits if you are worried about water or flooding. This is a gift I felt great about gifting from a company that guarantees quality. ($125) Code Brooke15 gives you 15% off everything on their site!
This is the leaf blower we have and it is the best! Makes yard care and clean up after mowing super quick and simple. A cordless option is a must! ($136)
With drought like conditions in much of the country, this smart sprinkler system could be a huge win for both the men in your life and the environment. If you are looking for an especially practical gift, this is a good one! ($110)
This is the kitchen tool dreams are made of and perfect for the person who is just learning to cook! Great for reheating or trying to make each meal delicious and healthy.  ($120)
What homeowner couldn't use a pressure washer? This is an electric version makes it easy to use and store. ($170).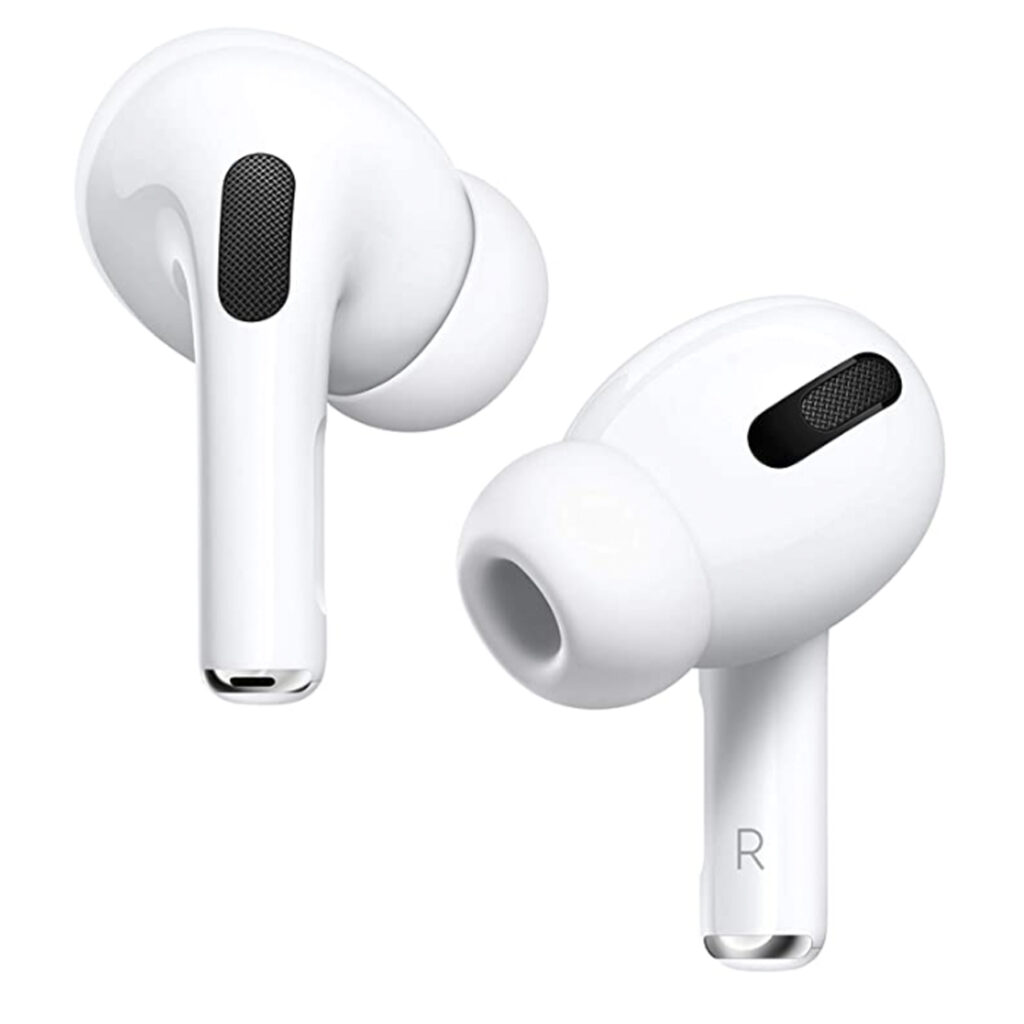 Who doesn't want a new pair of AirPod Pros? It has the active noise cancellation that blocks outside noise, so you can immerse yourself in music or studying. It also  has transparency mode for hearing and interacting with the world around you. ($175)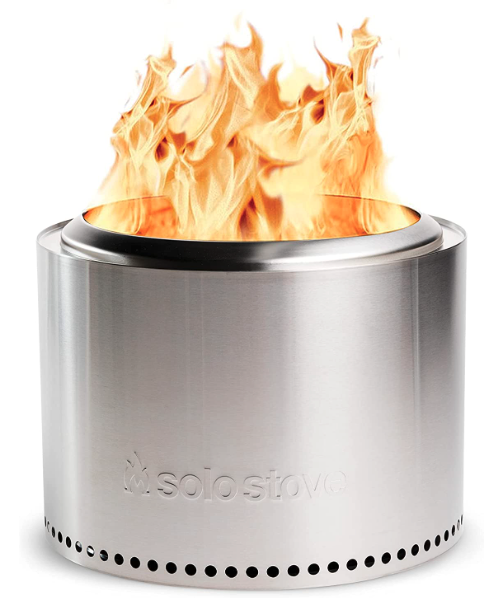 A smokeless fire pit is a backyard dream. This will be a gift that will be used over and over again. ($260)
If the man you are honoring can't wait to spend his summer nights outside with the family, this would make a great gift for him and the whole family! It is a little pricey but durable and would provide countless memories. ($269)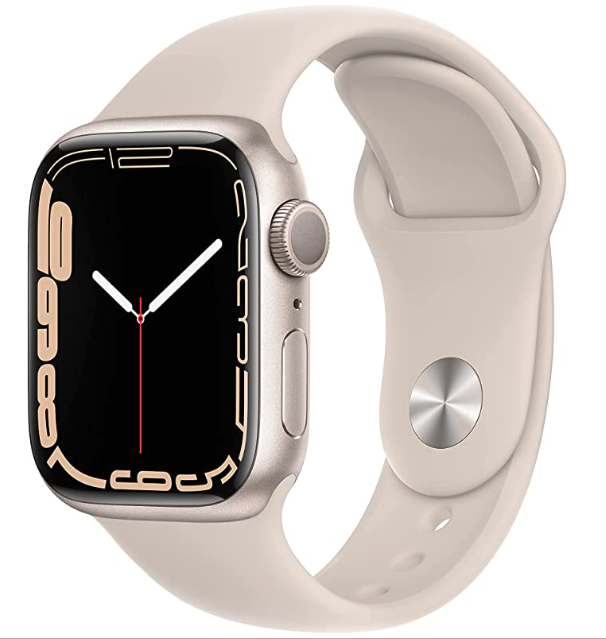 If he doesn't have an Apple watch yet, this would make an excellent gift! It has everything they need in one spot…fitness, health, reminders and phone. ($300)
If your dad loves adventures, this is the greatest gift! Shoot stunning video with up to 5K resolution, perfect for maintaining detail even when zooming in. Capture crisp, pro-quality photos with 20MP clarity.($350)
Looking for other great ideas for the men in your life? Check out my past gift lists HERE.
I am an affiliate for many of the products on this list, but all opinions are my own. Your purchases help support my writing and I am always so grateful for that! Thank you!