Making Summer Work with Teens and Littles
One of the hardest parts of summer for many of us is balancing the needs of varying ages. How can you have a fantastic summer with teens and littles? My biggest piece of advice is to start with honesty. It is a tricky stage so having a conversation early in the summer can go a long way for everyone. Here's how to do it.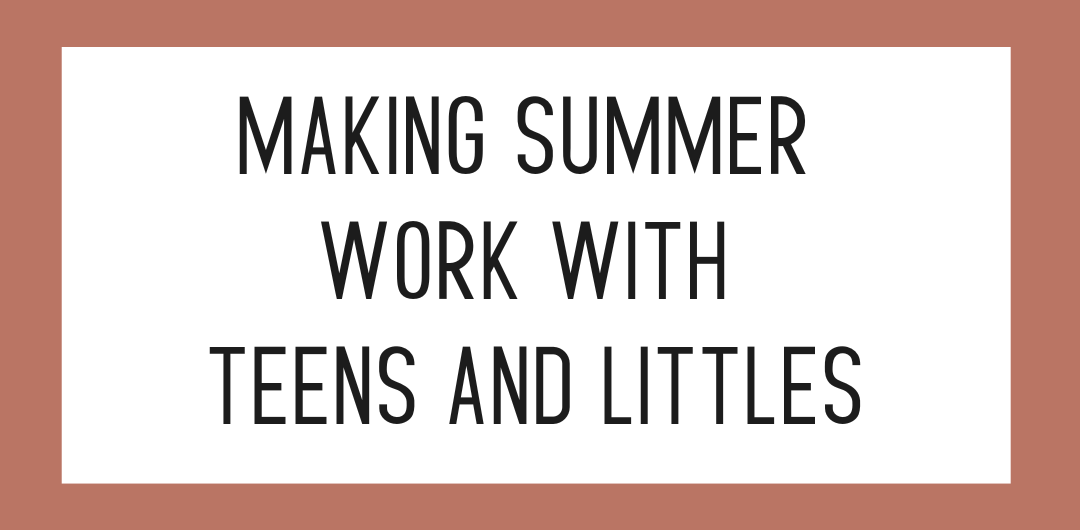 Start with an Honest Conversation
Because our family has so many different ages, we are going to have to compromise this summer. Sometimes what we do will be more fun for one group and sometimes it will be more fun for another group. That's just part of being in a family.
We are going to do our best to make sure everyone has a chance to do the things they love and that are important to them, and we are going to support each other in those activities by not complaining, whining, or making fun.
There are times we will all be together and times when we will need our space and both are important, so lets work hard to respect both needs.
Because every age comes with different privileges and responsibilities, everyone's summer is going to look different. That's how it is supposed to be as we grow up. When you are older, you will be asked to do more, but you will also be given more freedom and autonomy, this will happen for each person, but it can be hard to remember when things don't seem fair.

We will need you to trust us, as your parents, that we are doing the best we can to make sure everyone is getting what they need in their particular stage, and if you have a concern, just talk to us about it. We care and are open to ideas and feedback.
We hope you will spend time this summer having fun together and strengthening your relationships. Let us know if you have ideas on how we can make that happen more frequently and more easily.
Hopefully setting expectations and having a conversation like this one will help you start your summer off right and get everyone on board! Here are 24 more great ideas on how to make summer with teens and littles work.
24 Ideas for an Awesome Summer with Teens and Littles
Let each child choose something weekly or monthly that they would like to do and make "happy participation" a requirement.
Have one on one time with each child focusing on what they love to do.
Create a schedule for the family on days everyone is home that is loose enough to work for everyone.
Use a large family calendar to stay organized.
Create a family "live list" or "bucket list" that everyone contributes to and looks forward to.
Read a book out loud everyone will enjoy after lunch.
Pay the older ones to entertain the younger ones screen free.
If fighting is a problem, offer $ each day to each person if they get along. Use the $ for a trip fund or weekend excursion.
Give the older ones a small amount of $ or an extra privilege each week to have fun with their younger siblings daily.
Have a "friend free day" once a week so you get your family time in.
Hire a babysitter for the littles so you can hang out with the older ones.
Require an hour of sibling time a day where they are all together without you or screens.
Be okay about splitting up.
Have them cook together.
Serve together.
Do a family movie night or afternoon once a week where the older kids choose a movie they loved when they were young.
Have the bigs teach or tutor the littles in something: reading, workbooks, sports, art, music, etc.
Remember boredom is good. You are not their cruise director.
Water! Balloons, water guns, pools, rivers, lakes and beaches.
Nature! Even if teens grumble, everyone eventually loves a day outside.
Find other common things to enjoy…library, parks, animals, puzzles, games, hammocking, etc.
Let the older kids go with friends or bring a friend.
When playdates are happening, have them give each other space.
Switch off with cousins.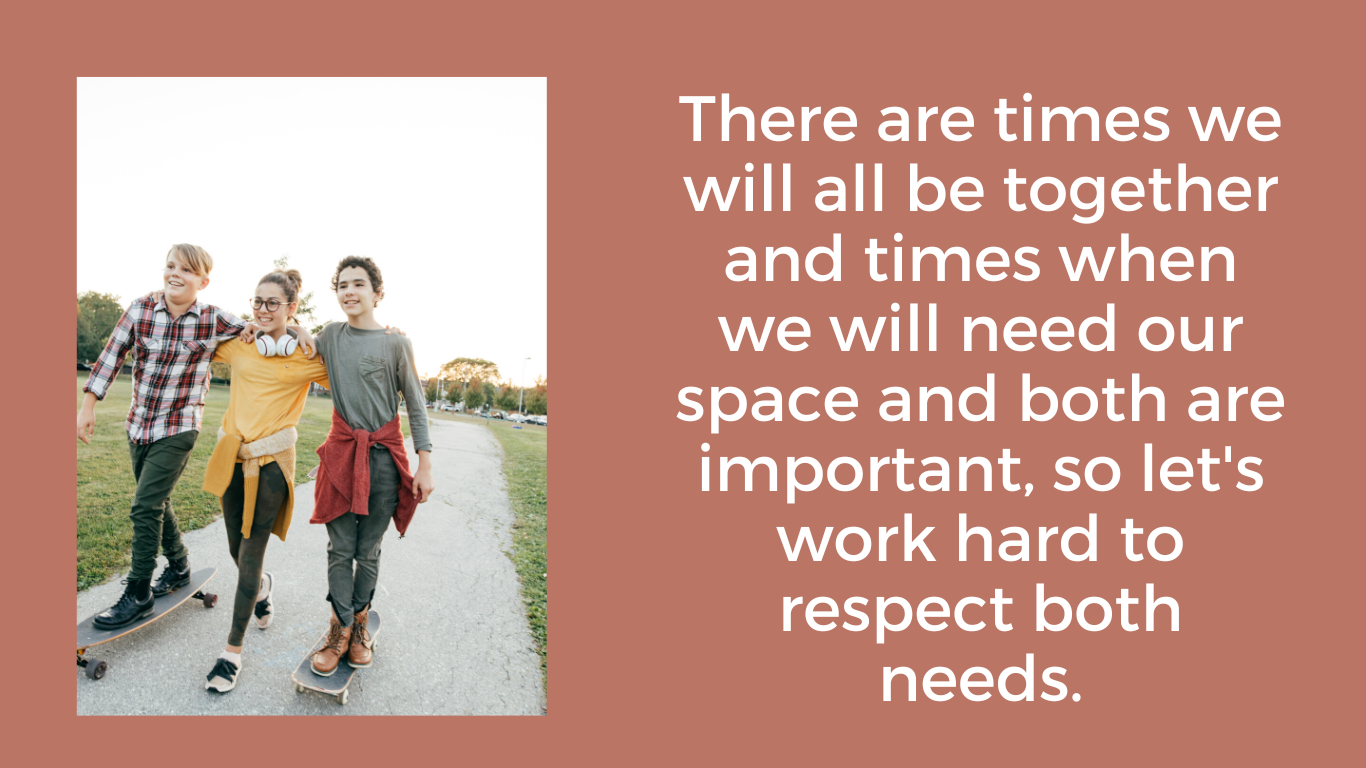 More Summer Ideas
When all else fails I can be found handing my kids this list with over 100 boredom busters or pointing to this free printable on the fridge with even more summer ideas for teens. Summer with a large family can be so much fun! I can't wait!
Leave a Comment
How do you make your summer work with kids of varying ages. Share your ideas in the comments below.