We are a reading family and we love to share our favorites with you! Each month I try to recommend one book for elementary school readers, one book for junior high or high school readers, and two books that I have loved. I do my best to share why we love them and if there are any content warnings. I mostly read books, but I also listen here and there and will makes notes of that when I do.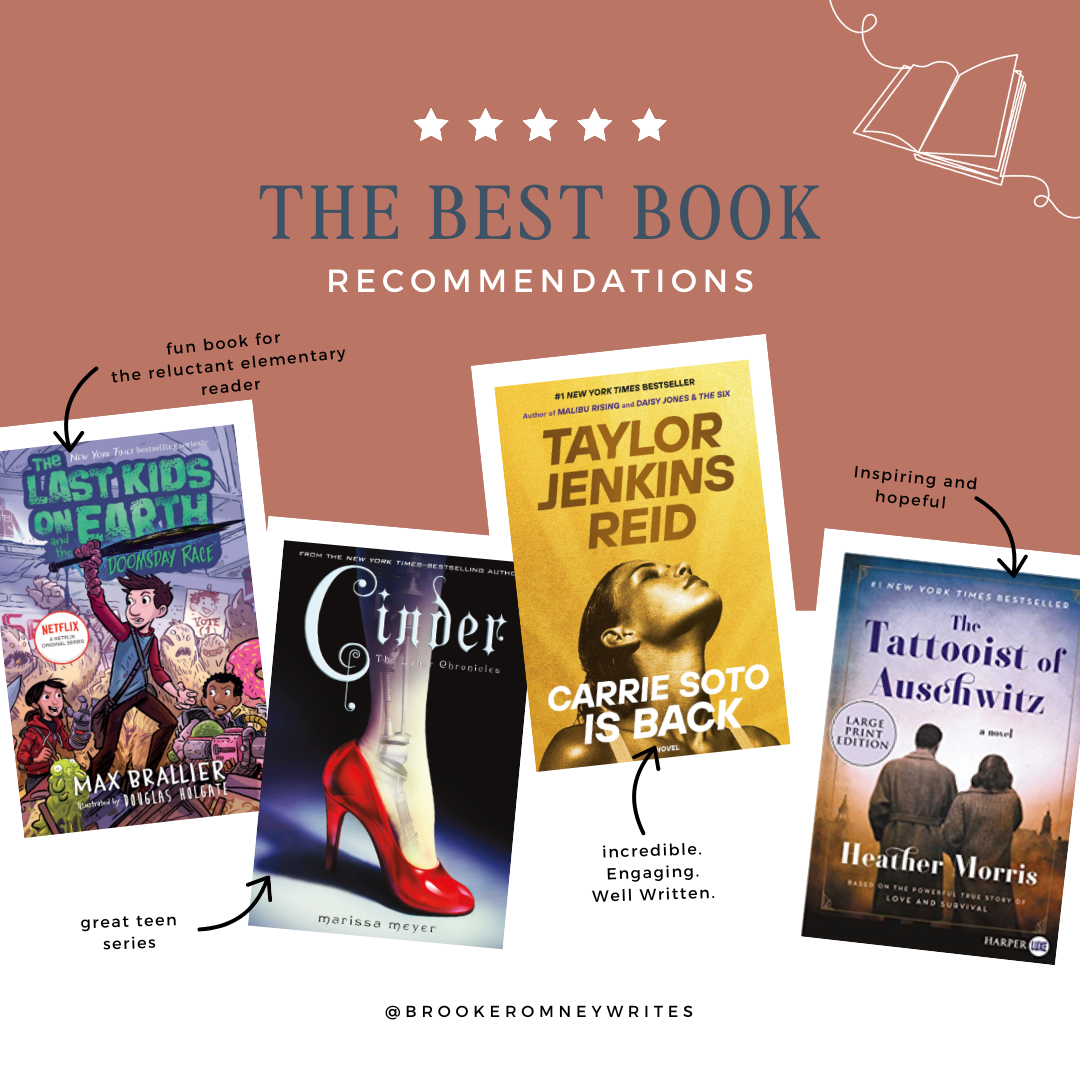 Many of the books we have loved have come from recommendations from you or my instagram community, so keep them coming! You can take the list to your library, or all books are linked in the post too!
For the elementary school reader: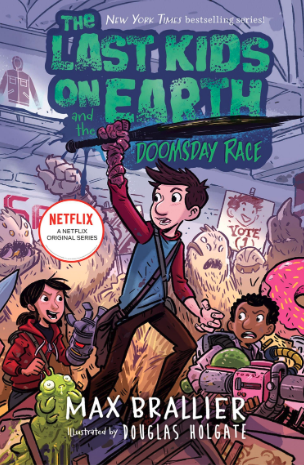 This is a great book for reluctant elementary readers. A super fun, fast paced story with adventure and suspense. The format is more advanced than a graphic novel but the print is a little larger and there are pictures here and there to keep you going. My 5th grader read all 3 the week after Christmas!
For the junior high or high school reader: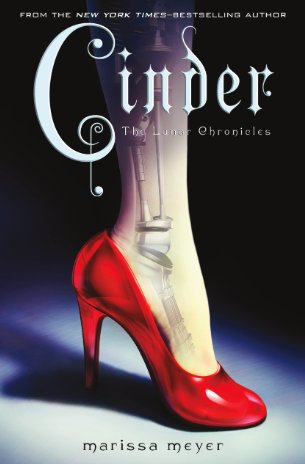 If your teen loves a little fantasy or the remaking of fairy tales in book form, they will love the Cinder series. It sucks you right in with great characters and a fantastic story to keep them reading.
For the adult reader: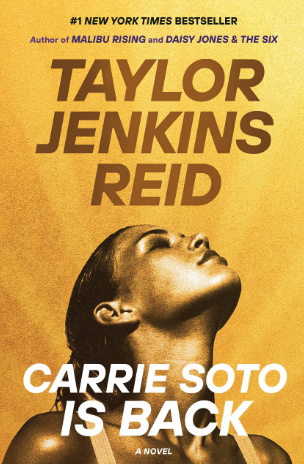 I was so into this book I finished it in two days. The storyline, the characters, the competition, and the slight twists kept me fully engaged and wanting more. I was so sad to see it end. I needed something fun and well written and this was it. Content Warning: there is a decent amount of language. When I am reading a book, I can easily skip over it, but if I had listened to this one, it would have been too much.
I put this book off because I had had enough WW 2 sad stories for awhile, but I am so glad I picked it up. It felt a little different because of the writing style and focus on hope. I couldn't believe it was based on a true story. The arc of the character's life, his confidence and pluck, his honesty about living through a nightmare and his fight to stay alive and find love was so inspiring to me. I couldn't put it down and found the message and reality powerful. Content warning: language, difficult situations, abuse, death, sexual situations and hard to handle innuendos. 
Have you read any of these books? I would love to hear your thoughts!
What have the people in your family read lately that they can't stop talking about?