If you are celebrating the day of love at home this year, here are a few ideas to mix things up a bit!
TAKE A FAMILY VALENTINE'S QUIZ
This was such a fun way to help our kids get to know us before we were just mom and dad! There are two versions, so you can add to their knowledge each year. We got a prize for the one who got the most answers right! It was a blast to talk about those first days and make sure our kids understood where our love started. Throw out a few early photos of you dating and your wedding pictures for an extra visual! Just right-click on the images below to save and print!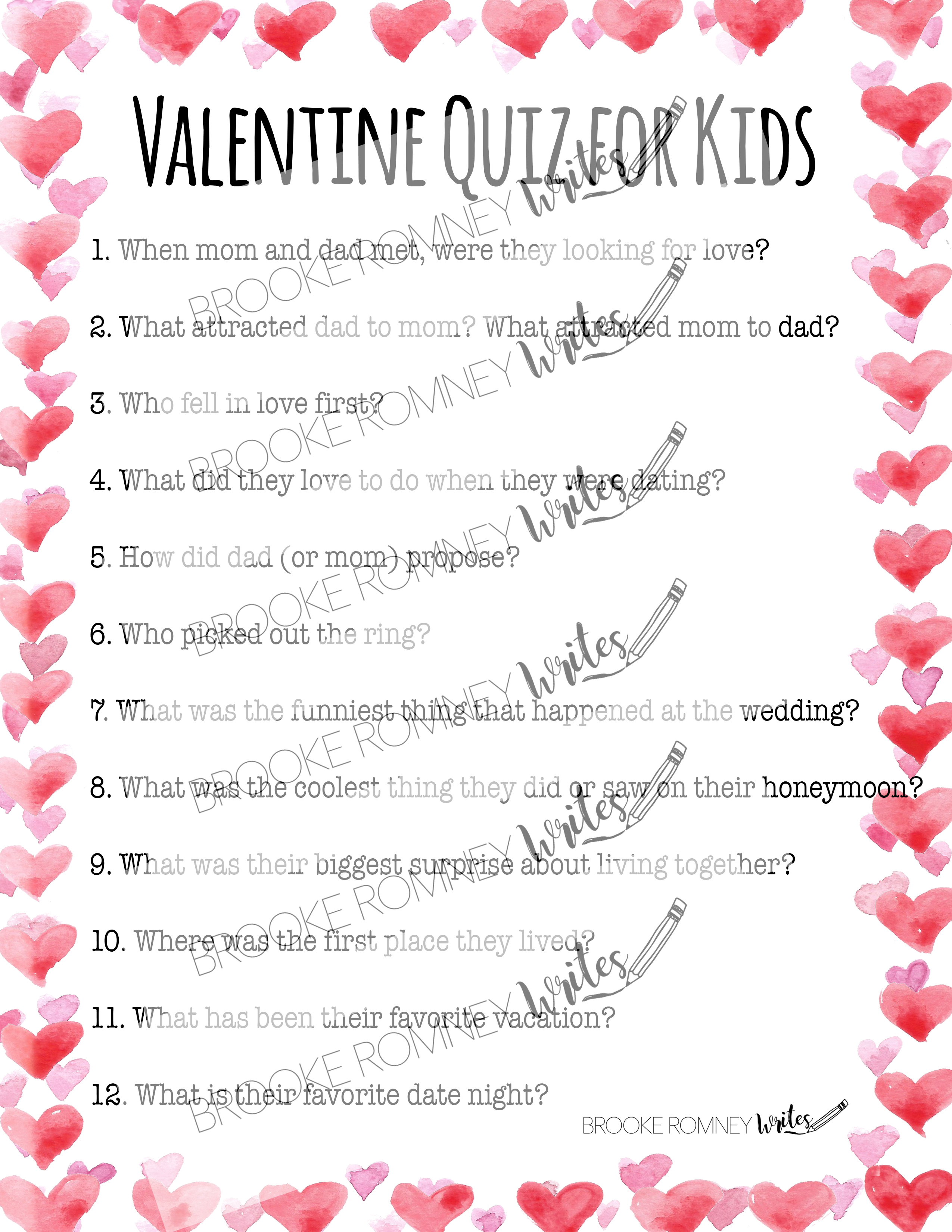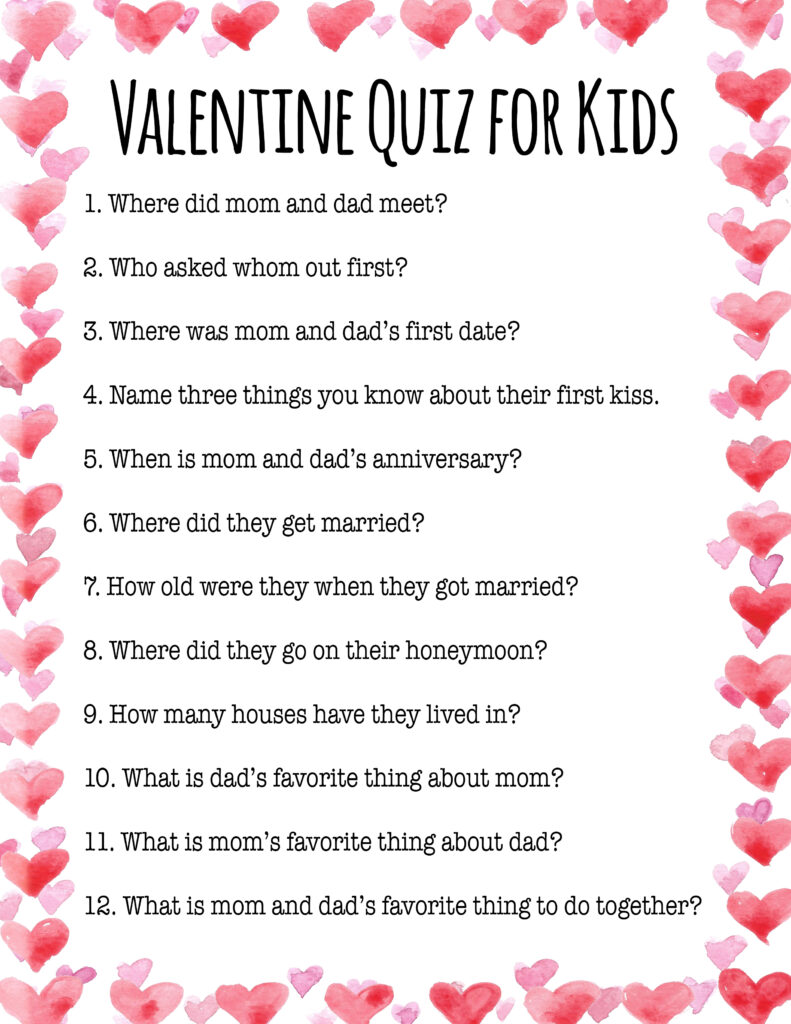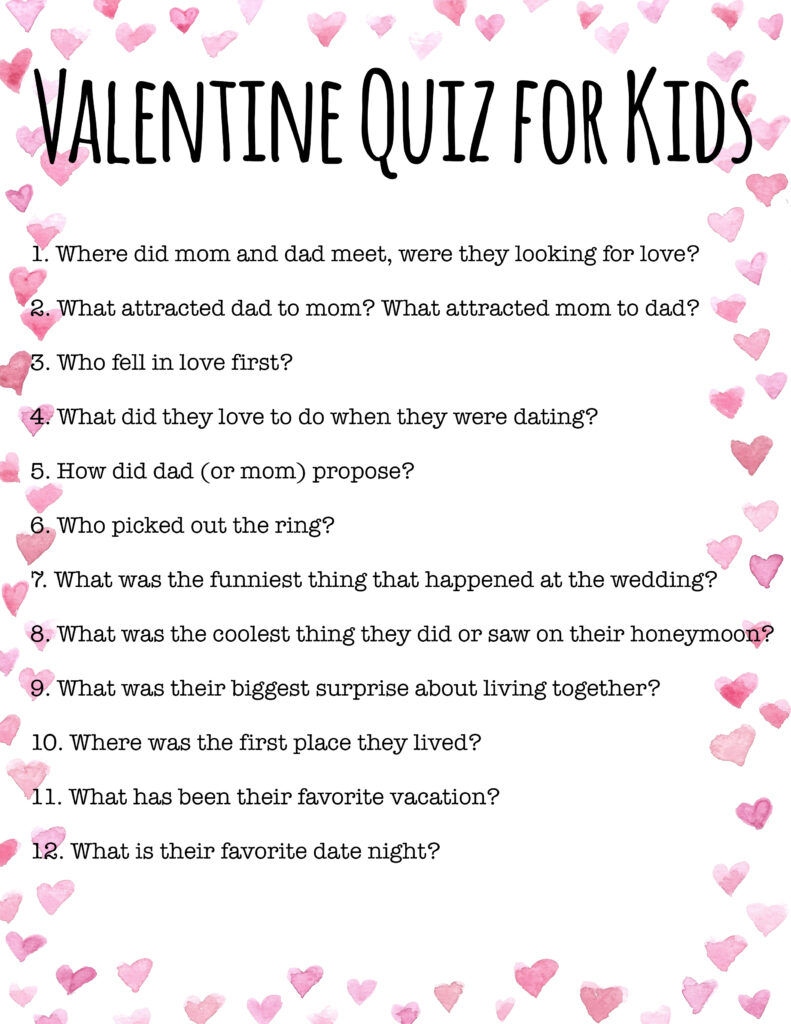 LOVE PASS
Cut out paper hearts and put names on the top or in the center of each one. Have each person in the family write what they love most about that person.
HEART STACK
We love a little competition, so we got the conversation hearts and competed to see who could stack them the highest.
M & M SUCK
We got the Valentine M & Ms and tried to move as many as possible from one plate to another in 60 seconds. Another fun, quick, competitive game.
FOOD
For dinner we had heart shaped pizza from Papa Murphy's (get it early in the day!!), strawberries, and raspberry sherbet mixed with sprite for a festive drink.
The evening was easy, quick, inexpensive and full of love. Just the way I like our traditions!!