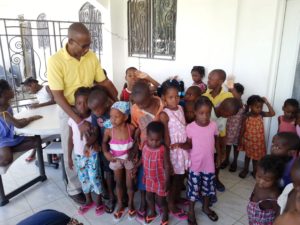 Last month we were overwhelmed by the love and selfless service given when we asked for your help for Haiti. We thought we would fill 6 suitcases with donations of clothing, formula, diapers, wipes, toys, shoes and other supplies and instead we needed over 30 suitcases to keep up with your giving hearts. In addition to that, people donated to the Go Fund Me page and with that money Mike and his crew were able to purchase some much needed food for the people of Haiti. I wanted to give you a little run down of ALL you made possible and show you some photos of the most darling kids in the world! Again, THANK YOU for your goodness.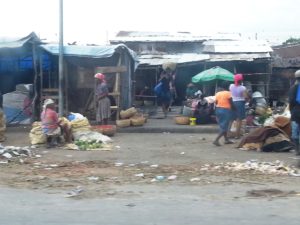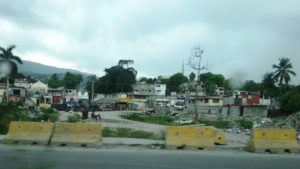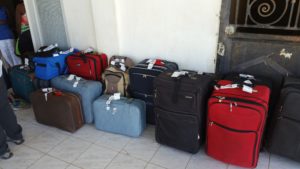 Thursday: they arrived in the country and unloaded 42 suitcases and sent them on to the orphanage. They stayed at Grace International, a church organization doing tremendous good in the country. They met a police training unit from Oregon who comes down yearly to train Haitian police officers. They met the Pastor and Madame Jeune who run the entire Grace International organization and do incredible things on a daily basis.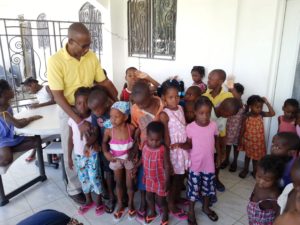 Friday: Purchased 3250 pounds of food!!! Loaded it and brought it back to Grace. Then, prepared a meal for a village of homeless families who live outside of the city. Grace takes them food whenever they have enough. They feed the children first, and then any extra the adults can have. They fed 150 kids and 50 adults rice, beans, vegetables, and meat, and the people were incredibly grateful. Then they visited the girls home and the boys home where they played with them and passed out candy, soccer balls, and basketballs, then visited and fed the widows.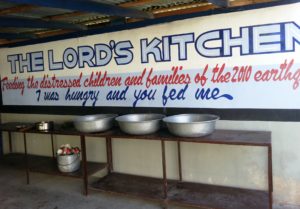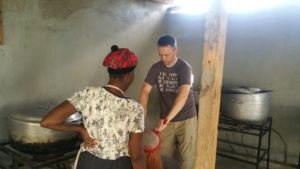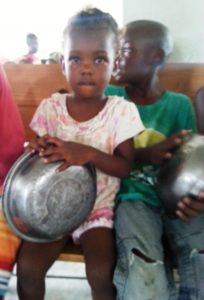 Saturday: Purchased 1900 pounds of food and loaded it into a truck so the driver could take it out to the city of Jeremie, which had just been hit by hurricane Matthew. Other relief agencies were out working to help rebuild but there was a lack of food. The journey, which normally takes about 3 hours, took their driver 3 days because of the road conditions. The group then visited a youth detention center to pass out hygiene kits, candy and other assorted items but could only stay a few minutes because things started getting a little crazy. The workers in the facility had not been paid since August and those in the center were only being fed sporadically. It was a sad, sad sight which is all too common in Haiti.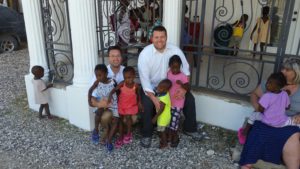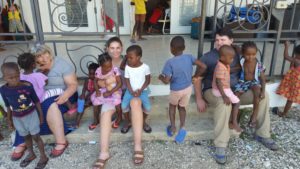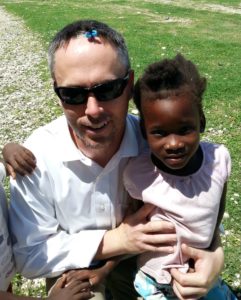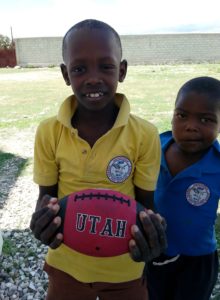 The group then left Grace International and went to the Sunshine Orphanage which is also sponsored by Grace and is run by a sweet lady from Colorado who felt "called by God" to come run the orphanage. There are people like her all over Haiti who have given up their comfort to serve God and his children, full time. Absolutely amazing! Sunshine orphanage houses 60 kids and they delivered balls, hygiene kits, clothes, underwear, socks, and candy. They spent time there playing and interacting with the kids who loved the attention.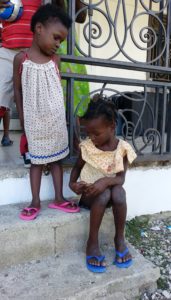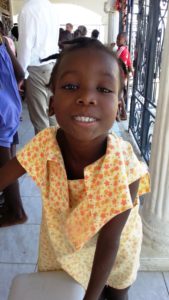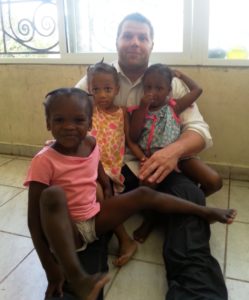 On their way out to the Baptist Mission they stopped at one more orphanage, Chances for Children, and dropped off food, clothing, formula and candy to the 40 kids who were living there. They bought some of the items the kids had made to sell and had fun with them before they had to leave. That night they slept at the Baptist Mission.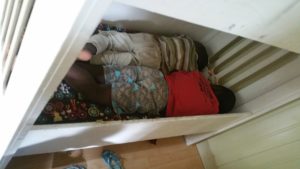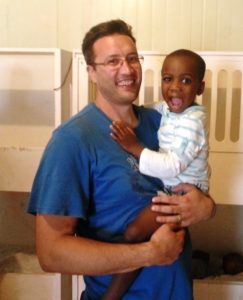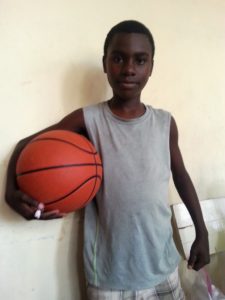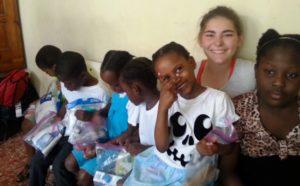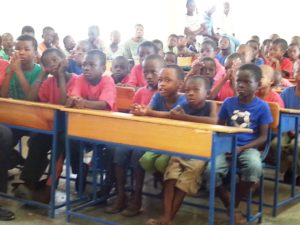 Sunday: The group went to church that morning, delivered some laptops to the people who are organizing higher education classes through the Pathways program, then spent the rest of the day at Guesno's orphanage Foyer De Sion. They opened up a few suitcases with the kids, passed out balls, played with the kids, ate lunch with them and just took time to love them.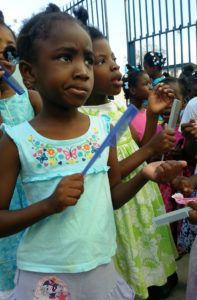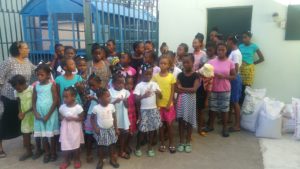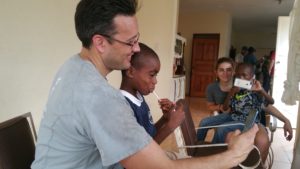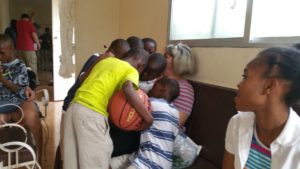 The next morning, they left to come back home with a fresh perspective of how blessed we are to live in a country with so much opportunity and safety. Truly, our life, regardless of our circumstances, is just so good. Many people ask why there are so many orphans in Haiti and there is a very simple answer: poverty. Many parents who have children cannot give them the basic needs like food and shelter, so they bring them to an orphanage in hopes that their child will be fed and perhaps have a chance at an education and a better life. Others will sell their children to a more wealthy family who promises to feed and clothe them and get them into schooling which rarely happens, but parents are so desperate that they will give anything that sounds hopeful a try. In addition to this, many parents do die at young ages because of the lack of healthcare and poor sanitation. This leaves children without parents to care for them. Oftentimes, because of the lack of safe sex practices, very young teens are having babies and a lot of them and they don't have the means to care for them.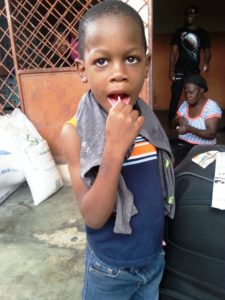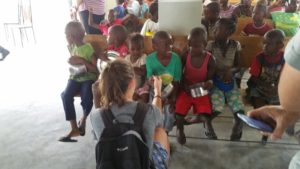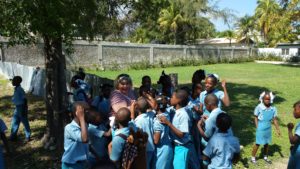 So, THANK YOU, THANK YOU, THANK YOU, from the bottom of our hearts for helping to alleviate some of the suffering of these strong, resilient people. You supplied 6 orphanages, 1 widow's home, and 1 congregation with 2200 pounds of clothes and formula, 5000 pounds of food, 100s of soccer and basketballs, 100s of hygiene kits, 6 laptops, too much candy, and all kinds of hope. We love you and your good, good hearts. If you want to know how you can do more, please send me a message and we will put you in touch with people who are doing great things for the children of Haiti.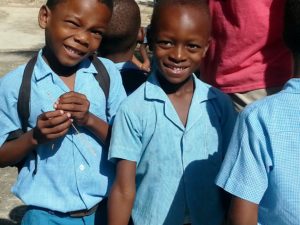 If you want to do something right now, come to the Zion's Children of Haiti 10K, 5K, 1K and fundraiser this Saturday at Sugarhouse Park in the Salt Lake City area of Utah. It is put on by an awesome organization that sponsors education for kids in Haiti (there is no public schooling). They can also give you great ideas for getting involved in the country. Plus there is a free bagel breakfast, raffle prizes, a bounce house and lots of Haitian love to go around!! Sign up or get more info HERE. What better way to spend your Saturday? Learn more about their organization HERE.