I am looking forward to salad season, and this one will be a new favorite at our house. It is light, sweet, and refreshing, like a little luau in your mouth!
Tropical Strawberry Salad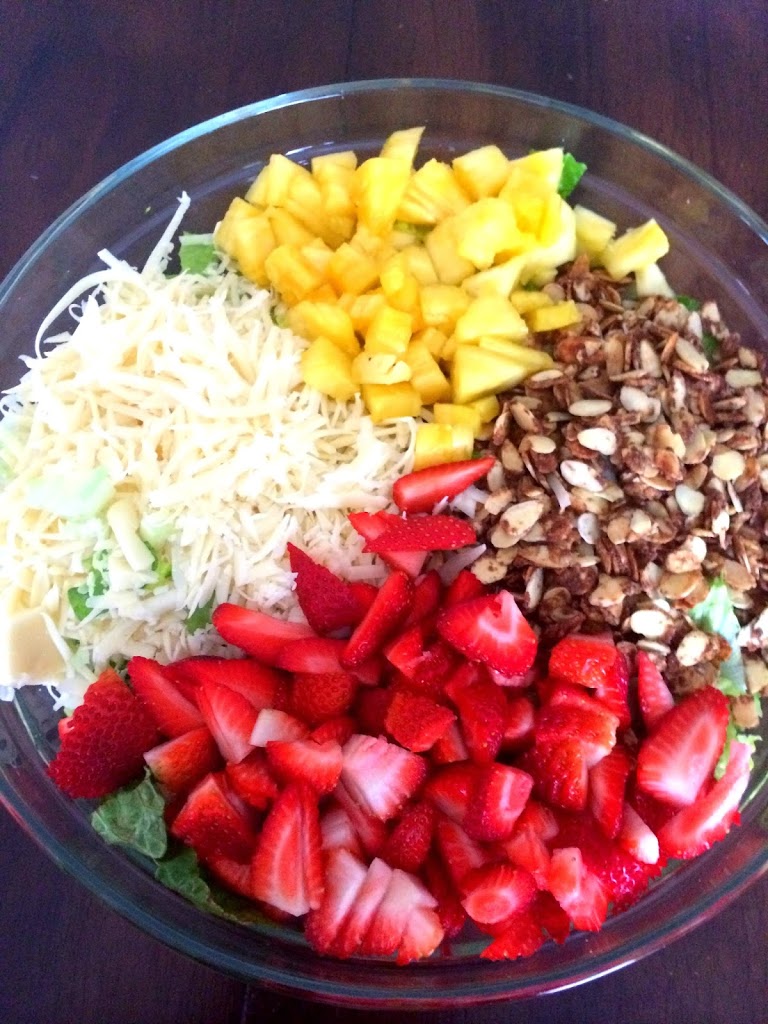 INGREDIENTS
4 hearts of romaine, chopped
1 1/2 cups FRESH pineapple, chopped into small pieces
2 cups chopped strawberries
1 lb. bacon cooked and crumbled
2 avocados, chopped
2 cups grated Asiago cheese (you could also use feta or parmesean)
1 bunch green onions, chopped
1 cup cinnamon almonds (Place one cup almonds in a skillet over med/hi heat. Add 2 tbsp. brown sugar and 1 tsp. cinnamon. Mix and stir constantly until the sugar and cinnamon melt and the almonds are toasted. Place on a plate and let cool.)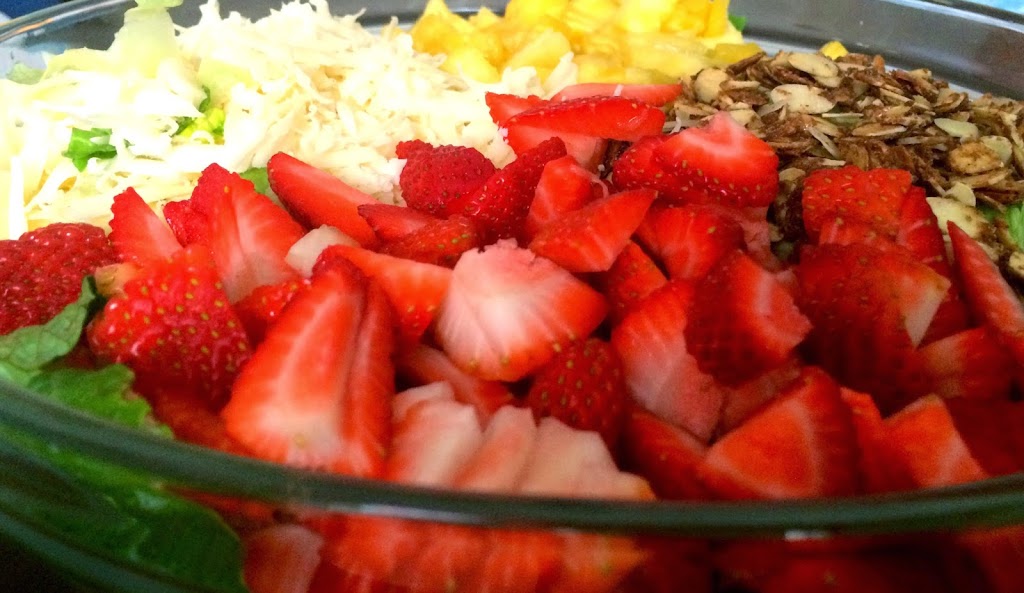 DRESSING
1 cup vegetable oil
2/3 cup white vinegar
3/4 tsp. salt
1/2 cup sugar
dash of pepper
1 tablespoon prepared mustard
1 tablespoon strawberry jam (warmed in microwave)
2 tsp. fresh pineapple juice
Mix the lettuce and green onions together, then top with remaining ingredients.
Add all dressing items to a mason jar and shake until blended.
Add desired amount of dressing and toss!