When my boys were young I had dreams of having 4 pianists, taking turns bringing beautiful music into our home. The reality, since neither my husband or I play the piano and I am not all that awesome at consistent practice and we have lots of other interests, hasn't been quite that.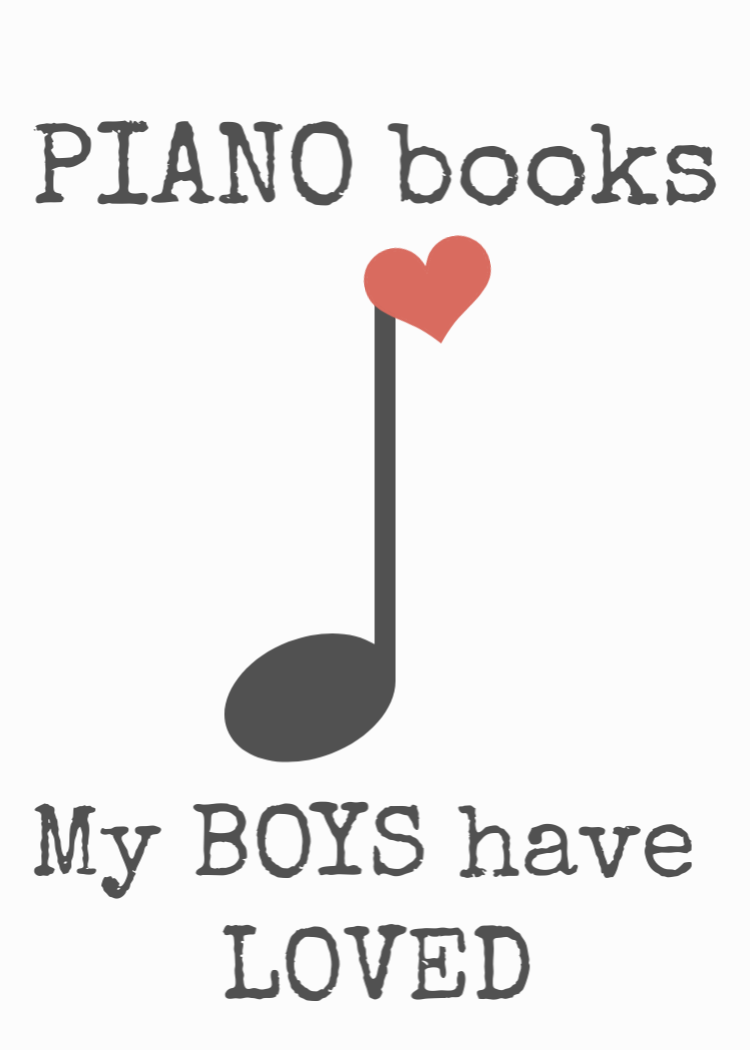 It has been a tough road with plenty of grumpy moments, but we are seeing some good things happen (check my Instagram for a few of those videos). I thought I would  share a couple of the piano books my boys are especially enjoying. We have spent so much money on music that no one ends up using or playing, but these books have been used and loved in our home, so I thought they just might work for you too! (All linked by title, check with your piano teacher to see if the level is right for you!)
This book contains the most gorgeous religious piano solos that intermediate players can play! My boys have loved playing these familiar tunes that sound way more advanced then they really are.
This book is just as beautiful as the original Simply Sacred but focuses on your favorite Christmas. If you need a great Christmas piano book, this is it! If your student is a little more advanced, we also love his book HERE.
If your son is sick of playing songs that sound "babyish" but isn't quite good enough to get into the harder, cooler songs, these books have been fantastic. They sound way harder than they are and have some really fun chords and melodies to them. These books helped my younger son feel interested in the piano when he wasn't as good as he wanted to be.
If your son is a little more advanced and looking to play something less classical that sounds interesting but isn't too difficult, we have loved this book too!
By far one of my son's favorite solo pieces. I didn't even have to ask him to practice this one!
I would love more ideas from you! Let me know what books/music your boys have loved!