Finding the next great book for your kids can be a fun or frustrating challenge, especially if their taste differs from yours or if you feel like you can never read quite fast enough. This list takes the guess work out of, "What should I read next?" All books are linked by their title below!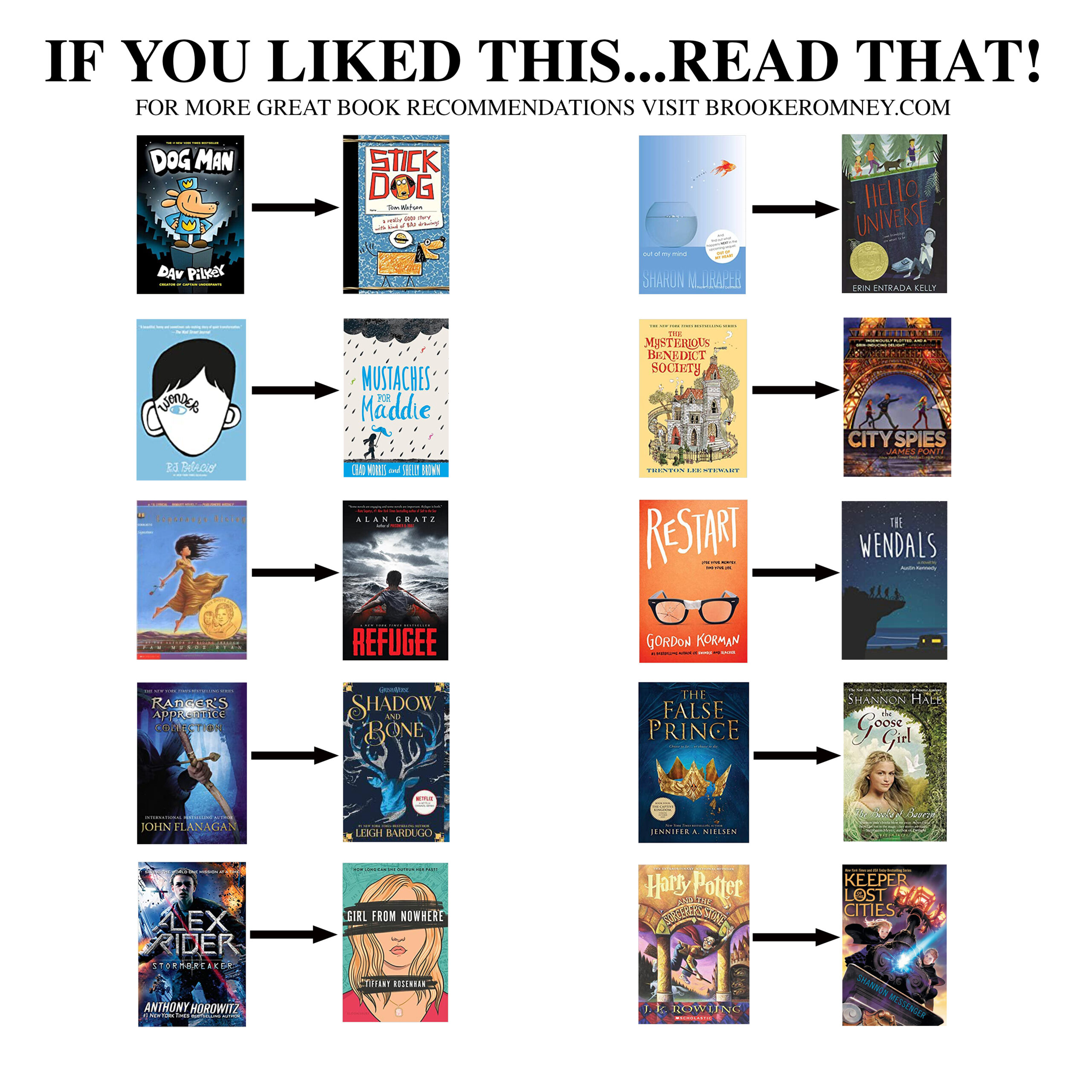 For your Dog Man lover who can't get enough of the quick funny moment, try Stick Dog!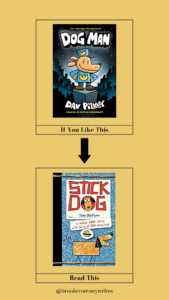 If you loved the sweet message of goodness in Wonder, you will adore the similar spunk and message in Mustaches for Maddie.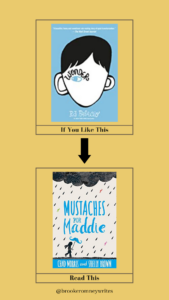 If your kids enjoyed learning about a new culture and the difficulties in leaving your home for new opportunity in Esperanza Rising, they will feel the same way about Refugee.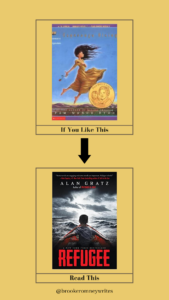 If your teen likes the magic, mystery, and intensity of Ranger's Apprentice, they will love Shadow and Bone.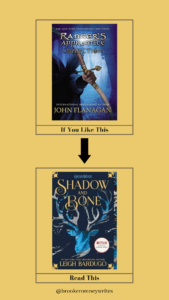 If Alex Rider was fun, fast, and full of adventure, your kids will think the same about Girl From Nowhere.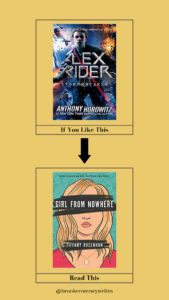 If your tween loved learning about how it feels to be a little different in a world that looks the same in Out of My Mind, Hello Universe will give them that same, empathetic story.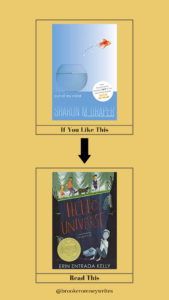 If your middle grade reader was fascinated by the slightly creepy yet clever story in The Mysterious Benedict Society, they will absolutely adore City of Spies.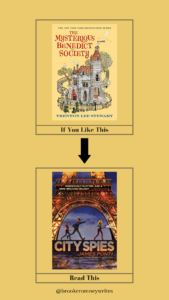 If Restart was just the thing for your reluctant reader, The Wendals will bring that same fun, current feel to their bookshelf.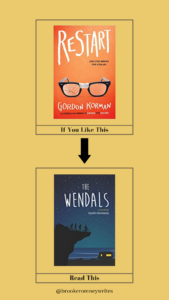 If The False Prince kept your reader turning pages and loving a more Medieval time, The Goose Girl is the perfect next read.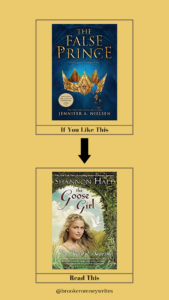 If the magical world of Harry Potter captivated your kids, Keeper of the Lost Cities will do the same!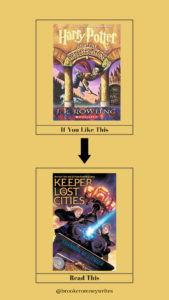 If this is the kind of book list that works for you, head to If you Liked This Read That part 1, right  HERE!