It's good to celebrate the little wins right? Well, I am all caught up on our family photo books…honestly, kind of a big win! I am not the most organized, and I'm not a big systems person, but I do cherish photos and memories, so I knew I needed to figure out something that would work on my terms. And I did.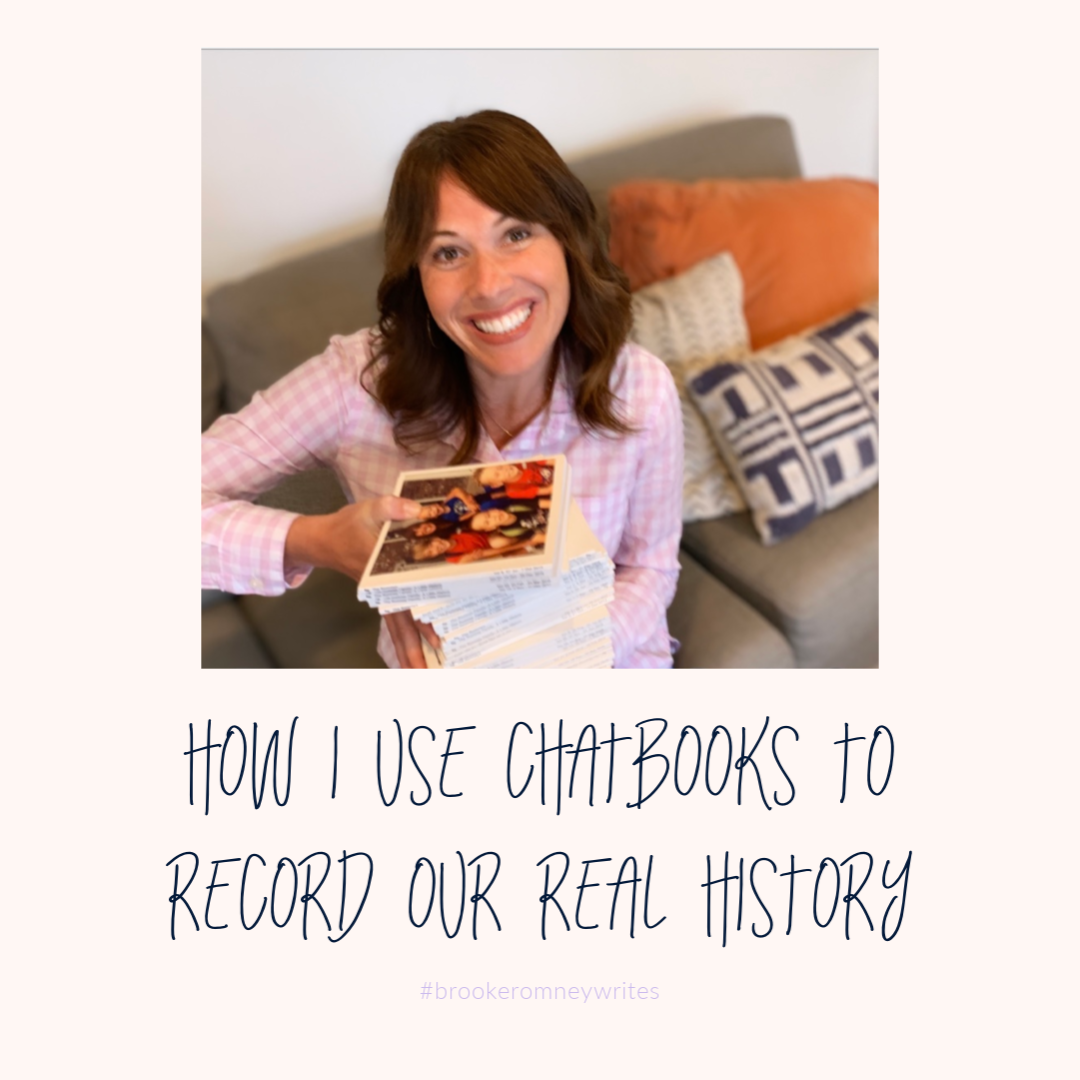 Chatbooks has been a lifesaver. This is NOT sponsored, but I just had to tell you how I have made it work so well for me. In the beginning, I used them like most people did…I posted all my favorite photos for my family and friends to see, carefully edited in a Nashville setting 🙂 and with short, clever captions. When I hit 60 photos, I would get a beautiful book of the highlights I was secure enough to share with the world.
BUT, this only gave a sliver of our story, plus my kids were getting older, and I wanted to include so much more than they were comfortable with me sharing with the world. So, I created a private Instagram account that only my husband and I were a part of and I started posting EVERYTHING there…the good, the bad, the ugly, and I wrote A LOT about the things that mattered.
I showcased the big moments and the little moments. I bragged as much as I wanted to. I included cool things that happened for me and my husband, not just for the kids. I posted unflattering photos that showed something important. I didn't hound boys who hated posing for pictures for "just one more" and ruin the moment. I wrote about the times someone didn't win a game or make a team and how that went down. I talked about hard weeks and incredible ones and posted as many pictures as I needed, even if to the world they would all look the same.
It is our REAL history, and I love it so much. We get one book per month (an option you can sign up for), and it is the best $10 I spend. We are about a year behind in receiving them, though online I am caught up, which makes it even more fun when they come! When it arrives in its bright green package, my boys (who are teenagers) fight over who gets to read it first. They love them as much as I do. Every photo reminds them of a memory and of the love our family shares. I keep about half of them on our ottoman and rotate the ones that are out, and they are thumbed through constantly sometimes even taken upstairs for bedtime reading.
A few other things I love: I love that my photos are stored in multiple places…iCloud, Chatbooks, and physical copies. I love that I can reprint books at any time. I love that I can print individual photos. I love that I can catch up on our family history at any time or in small time chunks. I love that I can choose the cover or edit the captions before the books go to print (though I usually just let them roll out). Are they huge and perfect? No. Are they perfect for us and accessible and loved? Yes!
I also got the most brilliant idea from a comment on my Instagram post…hashtag each post with the child who is in the photo or who the caption is about. Then, when you want to print books for them before they leave your house, you will have all the photos they want ready in one place. You could also do it per year if you prefer that and hashtag with the child's name and year!
A few other things I have learned from others since posting: if you don't want to use Instagram at all, you can make a book in the Chatbooks app or on your computer. This is also a great way to backfill if you are behind but would like to get started. I personally enjoy the Instagram option because I can flip through on my phone and share the moments with my husband in real time. You can also add photos to your book if you have a public account but want to add a couple more before it prints.
So, if you are looking for a great way to record your history and be able to enjoy it in the process, this has been perfect for us! Keep your regular Instagram, the one you share with the world, then create one just for you! Start from the oldest picture on your phone and start posting…even if you don't have time for all the captions, or even start right now, this month, with what you have. You will be so happy you did!!
To get $10 off your first book, click
HERE
!