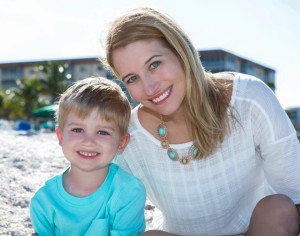 Last year, some Michigan friends of ours, the Carr's, were given the news no family ever wants to hear. Their son, Chad, was diagnosed with Diffuse Intrinsic Pontine Glioma (DIPG), a form of childhood brain cancer. Chad was the exact age of my little boy, 3, and as I followed their heart wrenching story on Facebook, I never had a dry eye.
They fought for their son and little brother with all the passion, love, faith, and grace a family could muster. They sucked every minute they could out of the time they had left with Chad and used their journey to advocate for more research, hope and healing for those that were currently dealing with DIPG or ever would have to deal with it in the future.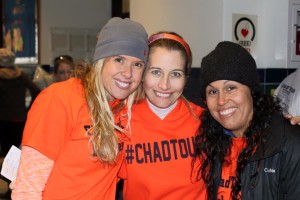 Chad united an entire community. The whole city of Saline wore orange for Chad. They organized runs and fundraisers in his honor. When they learned he had very little time left, they had Christmas, his favorite, come early so he could celebrate it one last time.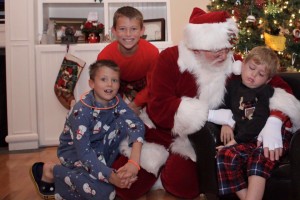 Chad made friends out of enemies as the football teams from the University of Michigan, Ohio State and Michigan State all wore #chadtough on their helmets during rivalry week. Yes, even in the Big 10, some things are bigger than football. Everyone came together for Chad.  
When I saw the picture of Chad's father holding him after his death, my heart ached and my tears flowed. I wondered how they would continue and if they would just retreat into themselves and their grief for a time. But I guess Carrs don't retreat. Today they are fighting with all the strength and energy they have for DIPG funding and research. They are trying to ensure that no more families will have to lose a little one they love to such a monster.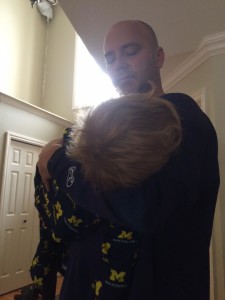 Today they are not asking for your money, just your votes. The Chad Tough Foundation is a finalist in ESPN's Infinity Coaches' Charity Challenge and they need your support to finish on top. Please, take one minute and vote for Coach John Beilein of Michigan and support The Chad Tough Foundation! You can vote once daily until the end and every votes counts! If Beilein wins, DIPG research receives $100,000 which will go a long way to a significantly underfunded disease.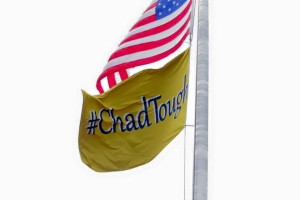 Tammi, who just recently lost her little boy, is making such a difference in the world. Let's help make a difference in her world. This is a victory we can give her.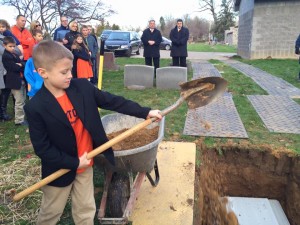 Click HERE to vote (EVERYDAY!).
Click HERE to learn more about The Chad Tough Foundation