This soup is perfect for any event: baby showers, ladies lunches, family dinners or potluck appetizers. Kids and adults are crazy about it, plus it is easy and inexpensive which makes it great when feeding a crowd. I love making it the day before, then reheating it in a crockpot the next day so the flavors really have a chance to marry. No more going out for Tomato Basil soup! Hope your family loves it as much as our does!
Soup
1 large onion, chopped (I used a red onion)
3-5 tsp. garlic
3 tsp. dry basil
1 tsp. garlic salt (if needed at the end)
1 tbsp. sugar (optional)
3 cans of chicken broth
2 cans of diced tomatoes (can use fire roasted)
2 jars of Ragu Sundried Tomato and Basil spaghetti sauce (the flavor makes a difference)
1 pound of fresh basil, chopped finely (more or less depending on your taste)
3-4 cups of half and half (can use milk or cream but I like half and half best)
Toppings
Mozzarella, Cheddar or Parmesean cheese
Plain Croutons or Bagel Chips (fat free is fine)
Chopped, fresh basil
Directions
Sautee the onion in olive oil until soft. Add the dry spices, broth and tomatoes and bring to a boil. Turn the heat off and blend the mixture with a hand blender until smooth (you can also pour it into a regular blender or food processor if you don't have a hand blender or leave it chunky if you prefer, but we like ours smooth).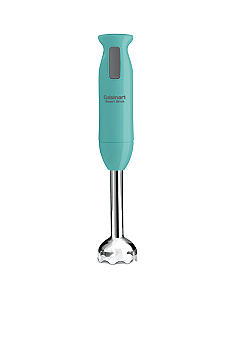 Hand blender, totally
worth the buy.
www.cuisart.com
Add the 2 jars of Ragu and the chopped basil, mix and heat. Add the half and half, blend well. Let simmer on very low (do NOT burn) or place in a crock pot until serving, or if you are serving the next day, let simmer for at least 30 minutes, then refrigerate. Warm the next day in a crockpot or on the stove. Taste right before serving and add salt and pepper if necessary.
Top with freshly grated cheese, croutons or bagel chips, and fresh basil.
Makes 8 main dish adult servings, great for leftovers.
Check back on Monday for a fun GIVEAWAY!