Harry Potter opened the door to reading for my oldest. It was the first time I saw him really LOVE to read. After he finished the series, I was at a loss about what to recommend but didn't want that fire to burn out. After some trial and error, here are a few books and series your kids might love if they enjoyed the magic world of Harry Potter. Each book is good for a different reading level and maturity level, so do a little research before handing them over ;). Each item is linked.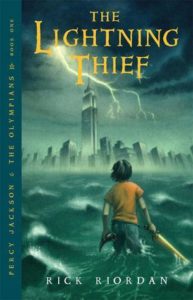 Percy Jackson and the Olympians: Twelve-year-old Percy Jackson is on the most dangerous quest of his life. With the help of a satyr and a daughter of Athena, Percy must journey across the United States to catch a thief who has stolen the original weapon of mass destruction — Zeus' master bolt. Along the way, he must face a host of mythological enemies determined to stop him. Most of all, he must come to terms with a father he has never known, and an Oracle that has warned him of betrayal by a friend.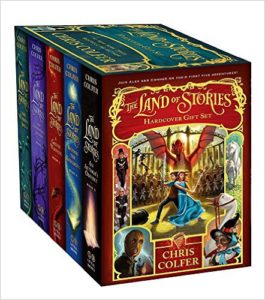 The Land of Stories: Alex and Conner Bailey's world is about to change, in this fast-paced adventure that uniquely combines our modern day world with the enchanting realm of classic fairy tales. The Land of Stories tells the tale of twins Alex and Conner. Through the mysterious powers of a cherished book of stories, they leave their world behind and find themselves in a foreign land full of wonder and magic where they come face-to-face with the fairy tale characters they grew up reading about. But after a series of encounters with witches, wolves, goblins, and trolls alike, getting back home is going to be harder than they thought.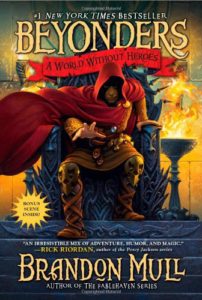 The Beyonders: Jason Walker has often wished his life could be a bit less predictable—until a routine day at the zoo ends with Jason suddenly transporting from the hippo tank to a place unlike anything he's ever seen. In the past, the people of Lyrian welcomed visitors from the Beyond, but attitudes have changed since the wizard emperor Maldor rose to power. The brave resistors who opposed the emperor have been bought off or broken, leaving a realm where fear and suspicion prevail. In his search for a way home, Jason meets Rachel, who was also mysteriously drawn to Lyrian from our world. With the help of a few scattered rebels, Jason and Rachel become entangled in a quest to piece together the word of power that can destroy the emperor and learn that their best hope to find a way home will be to save this world without heroes.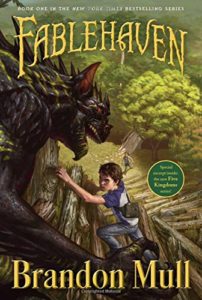 Fablehaven: For centuries mystical creatures of all description were gathered into a hidden refuge called Fablehaven to prevent their extinction. The sanctuary survives today as one of the last strongholds of true magic. Enchanting? Absolutely. Exciting? You bet. Safe? Well, actually, quite the opposite. Kendra and her brother, Seth, have no idea that their grandfather is the current caretaker of Fablehaven. Inside the gated woods, ancient laws keep relative order among greedy trolls, mischievous satyrs, plotting witches, spiteful imps, and jealous fairies. However, when the rules get broken — Seth is a bit too curious and reckless for his own good — powerful forces of evil are unleashed, and Kendra and her brother face the greatest challenge of their lives. To save their family, Fablehaven, and perhaps even the world, Kendra and Seth must find the courage to do what they fear most.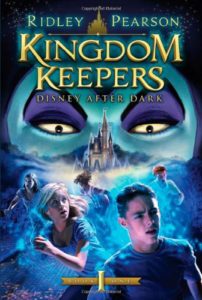 Disney after Dark: In this fantastical novel, Disney's Magic Kingdom suddenly becomes a bit eerie. Finn Whitman and four other teens have been hired as Disney World guides, but with an odd twist: With cutting-edge technology, they have been transformed into hologram projections capable of leading guests around the park. What begins as an exciting theme park job turns into a virtual nightmare as Finn and his pals attempt to thwart an uprising by a menacing group of Disney villains.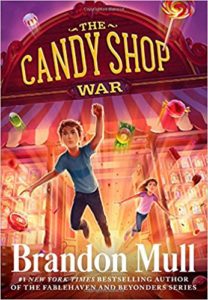 The Candy Shop War: Welcome to the Sweet Tooth Ice Cream & Candy Shoppe, where the confections are a bit on the…unusual side. In this start to the series, four young friends—Nate, Summer, Trevor, and Pigeon—meet the grandmotherly Mrs. White, owner of the Sweet Tooth, and soon learn about the magical side effects of her candies: Rock candy that makes you weightless. Jawbreakers that make you unbreakable. Chocolate balls that make you a master of disguise. In addition, the ice cream truck driver, Mr. Stott, has arrived with a few enchanted sweets of his own. But what about the mysterious man in the dark overcoat and fedora hat? And why are all these "magicians" trying to recruit Nate and his friends? Who can they trust? The mystery deepens and the danger unfolds as the four of them discover that the magical strangers have all come to town in search of a legendary, hidden treasure—one that could be used for great evil if it fell into the wrong hands. The kids, now in over their heads, must try to retrieve the treasure first. And so, the war begins…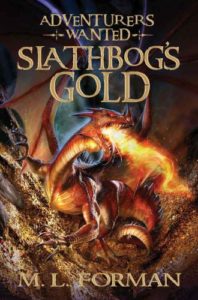 Adventurers Wanted: Do you have the courage, the wits, and the skill to claim a dragon's hoard? If so, apply within . . .The sign is small, tucked into the corner of Mr. Clutter's bookshop window: "Adventurers Wanted. Apply Within."  No one but fifteen-year-old Alex Taylor even seems to notice it is there. And for Alex, who has wished for a change in his life, it is an irresistible invitation. Upon entering Mr. Clutter's shop, Alex is swept away on an incredible adventure to a faraway land filled with heroic warriors, mysterious elves, and hard-working dwarves. Alex becomes the eighth man in a band of adventurers seeking the lair of Slathbog the Red — and evil dragon with a legendary treasure. Along the way, Alex and his new friends must battle dangerous trolls and bandits, face undead wraiths, and seek the wisdom of the Oracle in her White Tower. Alex's adventure takes him to distant and exotic lands where he learns about courage, integrity, honor, and, most importantly, friendship.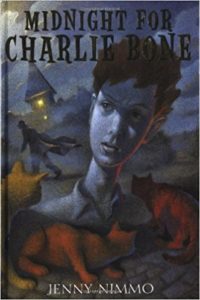 Charlie Bone: A magical fantasy that is fast-paced and easy-to-read. Charlie Bone has a special gift- he can hear people in photographs talking. The fabulous powers of the Red King were passed down through his descendants, after turning up quite unexpectedly, in someone who had no idea where they came from. This is what happened to Charlie Bone, and to some of the children he met behind the grim, gray walls of Bloor's Academy. Charlie Bone has discovered an unusual gift-he can hear people in photographs talking! His scheming aunts decide to send him to Bloor Academy, a school for genius's where he uses his gifts to discover the truth despite all the dangers that lie ahead.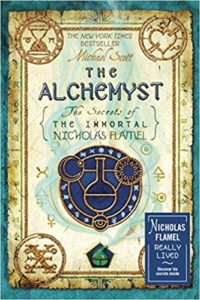 The Alchemyst: The Secrets of the Immortal Nicholas Flammel: Nicholas Flamel appeared in J.K. Rowling's Harry Potter—but did you know he really lived? And he might still be alive today!
The truth: Nicholas Flamel was born in Paris on September 28, 1330. The legend: Nicholas Flamel discovered the secret of eternal life. The records show that he died in 1418. But his tomb is empty. Nicholas Flamel lives. But only because he has been making the elixir of life for centuries. The secret of eternal life is hidden within the book he protects—the Book of Abraham the Mage. It's the most powerful book that has ever existed. In the wrong hands, it will destroy the world. That's exactly what Dr. John Dee plans to do when he steals it.    Humankind won't know what's happening until it's too late. And if the prophecy is right, Sophie and Josh Newman are the only ones with the power to save the world as we know it.  Sometimes legends are true. And Sophie and Josh Newman are about to find themselves in the middle of the greatest legend of all time.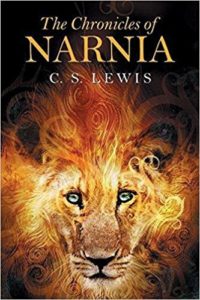 The Chronicles of Narnia: Epic battles between good and evil, fantastic creatures, betrayals, heroic deeds, and friendships won and lost all come together in this unforgettable world, which has been enchanting readers of all ages for over sixty years.
Looking for more recommendations? Click HERE.