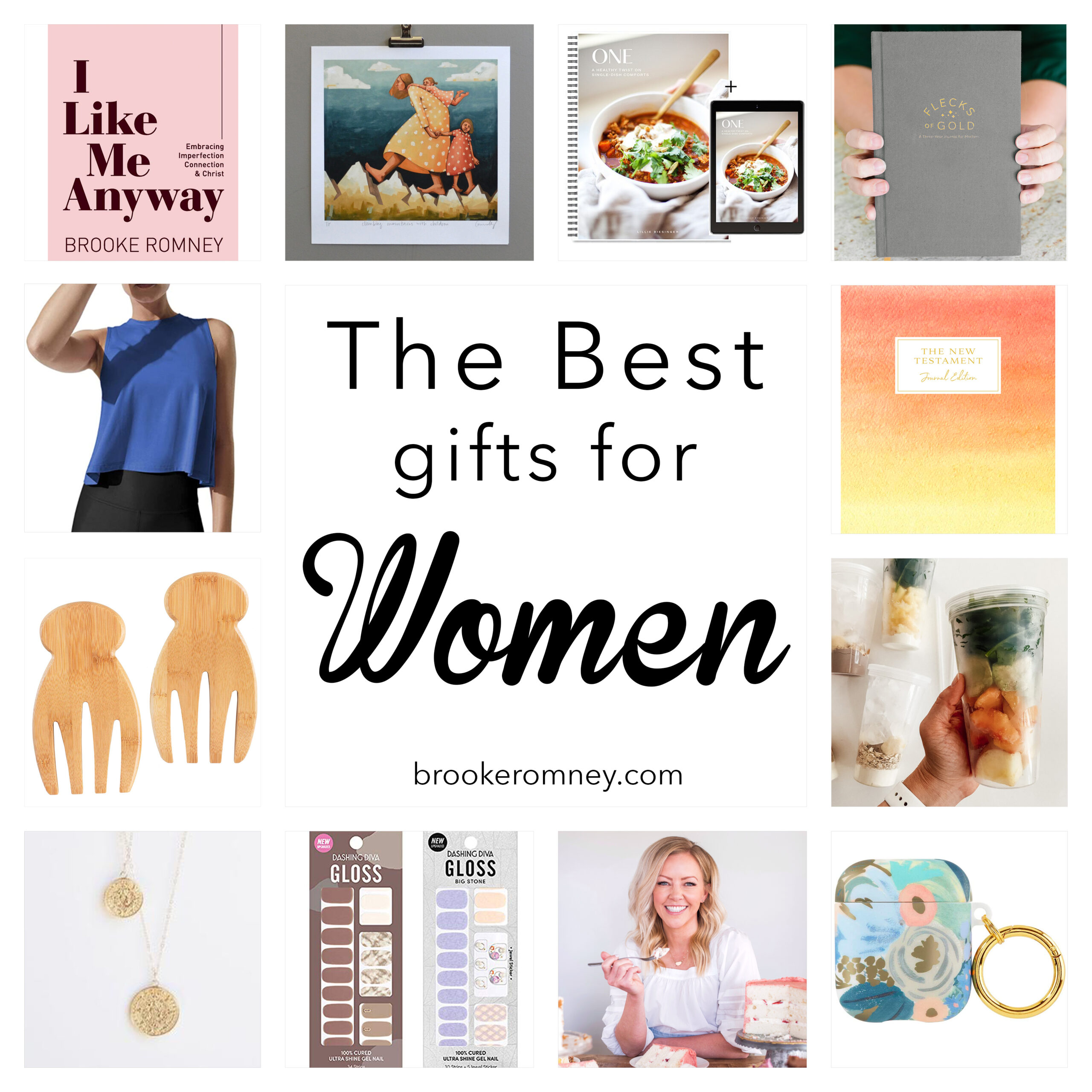 It's that time of year again, when we try to find something to let our moms know how much they mean to us! In all honesty, a kind and grateful note are always the favorites, but if you are looking for something tangible or something you can send, here are a few great options!
THIS is the book every mom needs to read, regardless of her age or stage. It will remind her of her goodness, her worth and that she was never meant to be perfect but is loved just the way she is. It is the opposite of a book that induces "mom guilt." Makes a wonderful friend or ministering gift! You can find it on Amazon, Audible, in Costco and at Deseret Book. ($10-$13)
I think this is the coolest and most useful present for any woman in your life! This rechargeable mini stun gun that includes a flashlight is what every woman needs to carry in her purse or fanny pack on a run. Such a brilliant way to feel safe when you are alone! ($10 and comes with a lifetime warranty).
I love everything from Hey June because it is stylish, simple and great quality without breaking the bank. I have so many pieces from them, but go back to my KYA necklace over and over again. It makes a fantastic gift for just about anyone and I really don't think you can go wrong! Get 15% off with the code BROOKE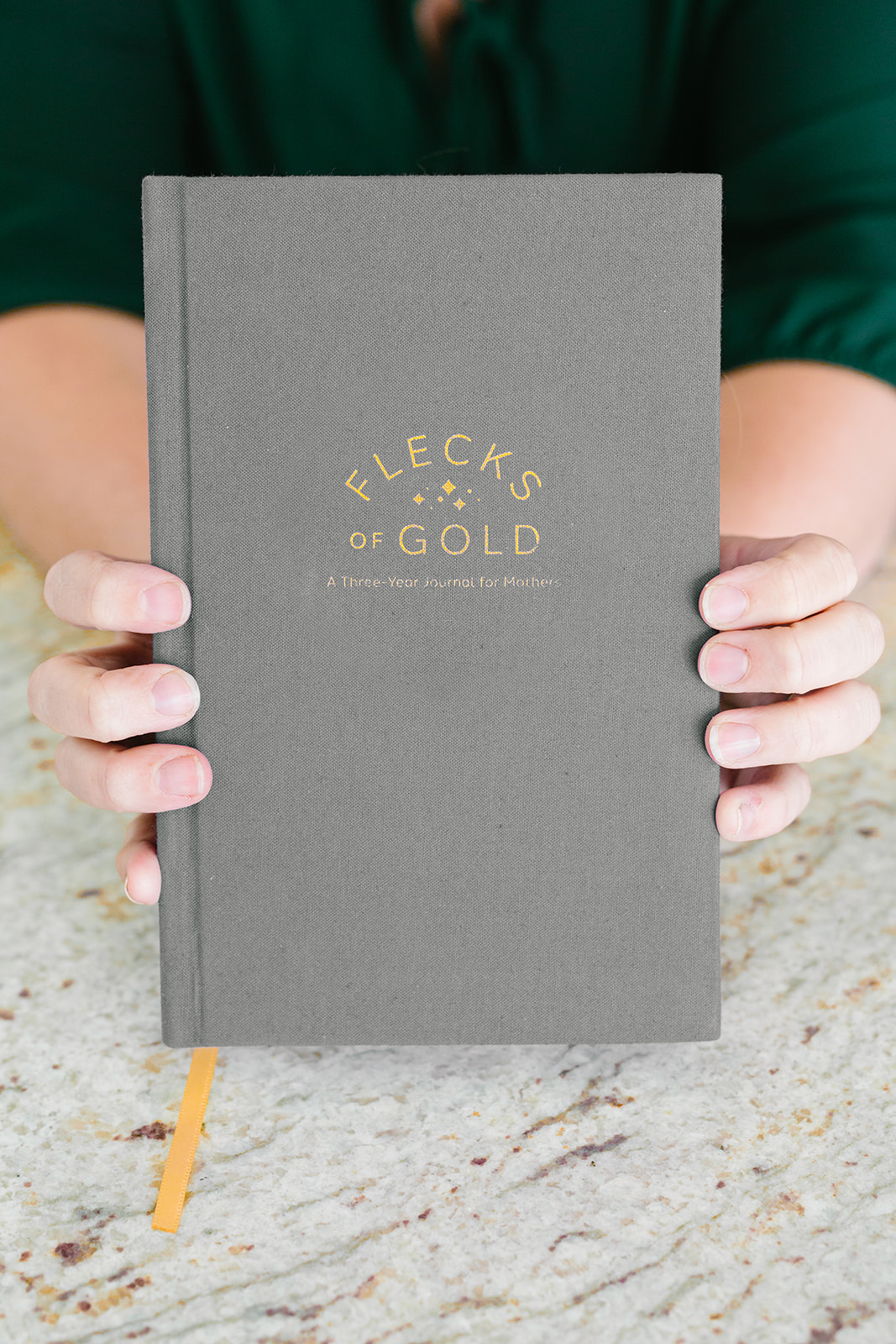 This 3 year journal encourages moms to record their "fleck of gold" moment each day which allows them to focus on the good in their kids, themselves, and life in general. It has space for 3 years which gives perspective and something fun to look back on as you see the joy in each day and stage of motherhood. Exceptional quality and a meaningful gift! Use code BROOKE for 10% off! ($35)
I am in awe of how beautiful these airpod cases are! A perfect gift for the techie yet fashionable woman in your life! ($25)
If you are gifting a book or journal, these pens are the perfect companion…you will never go back to plain ball point again. ($18)
These are gel nail strips that stay on for a couple of weeks. They aren't fake nails, but they give you that salon quality, polished look on your real nails so you can still do all the activities you love!  ($25)
These towels are beautiful but also magic! Sand doesn't stick to them, and they dry quickly. Tons of great colors and patterns makes for the perfect gift! ($45) There is also a highly rated Turkish beach towel that is about half the price HERE.
If you are looking for something to pair with that beach towel or cover up, or just a great, small gift for a woman who loves to get her sun on, this is our favorite after sun lotion ever! It is soothing, smells great and helps you keep your tan without peeling. We think it is magic! ($15)
One of my favorite things ever are the journal edition of my books of scripture. They allow me to really engage in what I am reading and document the inspiration and thoughts that come to my mind. ($13)
Caitlin is an incredible artist and captures so much of motherhood and womanhood in really beautiful and unique ways. One of my favorite pieces of art ever is "In Their Image," by Caitlin, but I love "Climbing Mountains with Children" and so many others it is hard to choose a second favorite! (starting at $100)
If the woman in your life always has a smoothie in hand, this personal blender makes a great gift! ($50)
These reuseable smoothie cups are perfect for your favorite heath nut! place all the ingredients in each cup at the beginning of the week and throw them in the freezer. Dump it all in the blender and add your liquid then pour right back into the cup to enjoy. ($23 for 5 cups)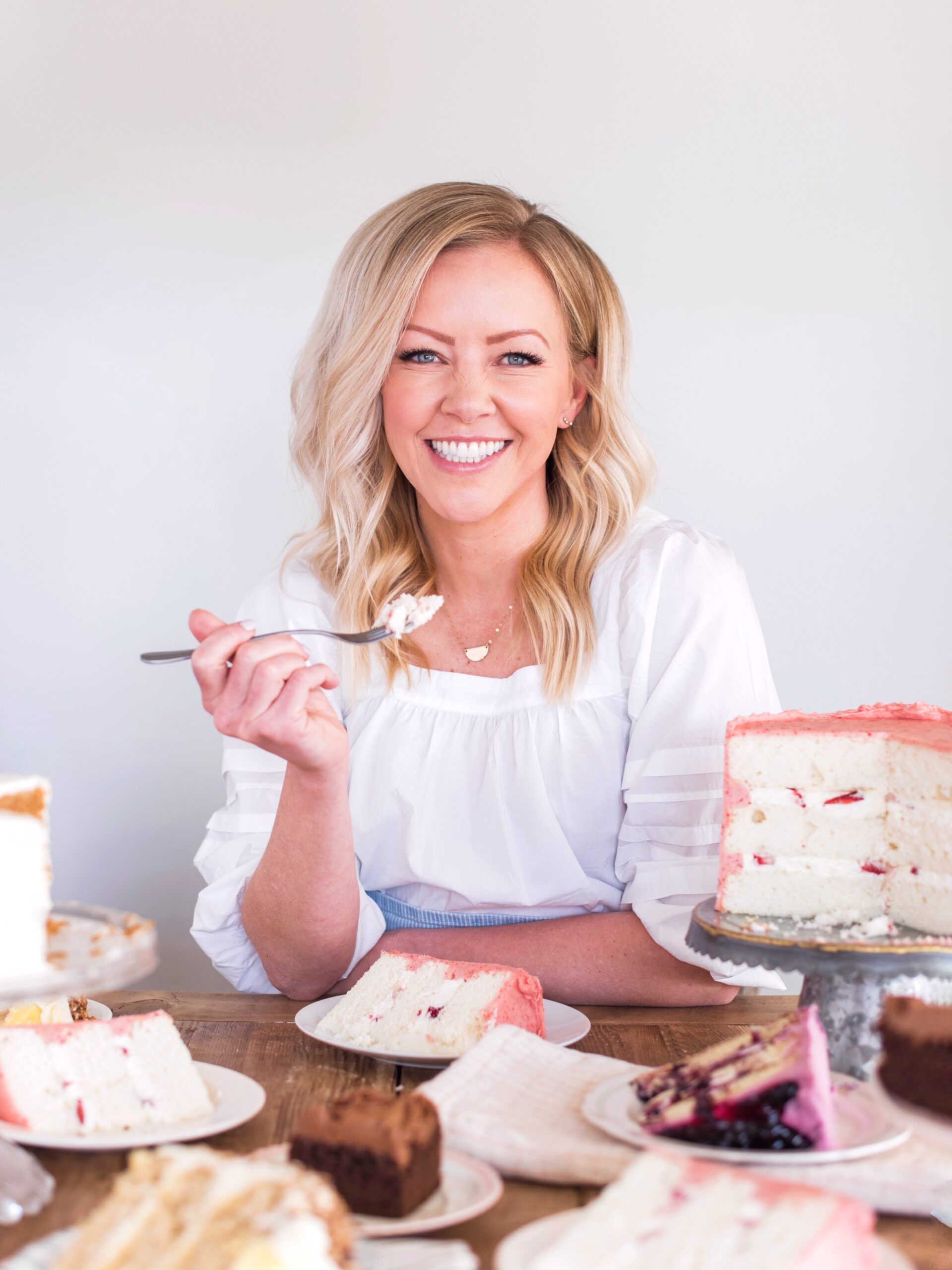 If you have a woman in your life that loves to bake and learn, a Cake by Courtney online cake class would be an awesome gift! Plan on doing it together and it makes the gift even more special. Up through Mother's Day, all cake classes are 30% off and all products are 10% off with the code MAMA10.  ($70-$100 for the class, products start at $15)
These come in a variety of colors, are so darling and are only $17 for 4, making them super inexpensive and a great gift if you have a lot of women in your life you want to show love to!
I think we would all be surprised to know how filthy our phones are! This blue light sterilizer makes a great gift and can decimate the germs on phones, glasses, and keys in only 10 minutes! ($30)
If you know someone who loves to know everything in her life is clean and sanitized, this inexpensive cleaning kit with all the right tools would make a great gift! ($8)
If you are looking to up the health game in your home, Lillie's cookbook is full of nutritious but more importantly delicious recipes. They are macro friendly, but I don't do macros and they are still amazing. It is a little pricey for a cookbook, but you won't be mad about it when you try the food. Lots of flexibility to add pasta or other carbs if you have younger kids or teens who need a few more calories. ($60) You can get 15% off with code MOM but it only lasts until April 22.
I'm not really one for kitchen gadgets, but this one is worth taking out of the cupboard and cleaning. It makes onions, potatoes, and everything in between so simple, and if you are anticipating a summer full of fresh salsa, this will be your best friend. When I am really on top of things, I will chop everything I need for the week and it makes dinner prep or breakfast eggs so simple. I heard about it from Lillie Easts and Tells and I absolutely love it!!
($20)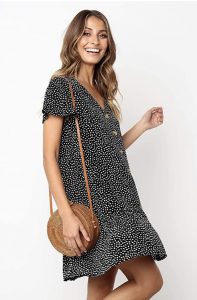 This thin, flattering and crazy cute summer dress makes for the perfect swimsuit cover up! Comes in 40 different options, so pick your favorite color, sleeve length, or pattern. It dries quickly and doesn't wrinkle! I have been wearing mine for a full year and still love it. This would be a great sister or friend present if you like a little twinning in your life! ($25)
If you have a woman in your life who loves making salads, these are the perfect salad tossers and tongs! So much easier than the typical kind, made from bamboo and super affordable. Another great ideas from Lillie Eats and Tells.  ($10)
If you have gotten really excited about keeping things clean with all the extra home time, this is a great gift and works wonders on floors and upholstery! ($190)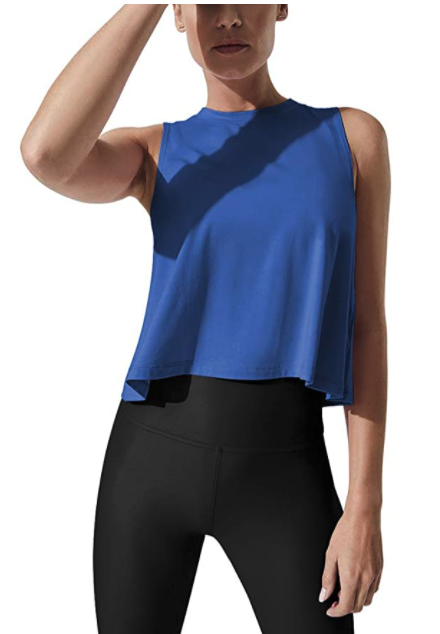 This workout top is perfect for your higher waisted leggings and is cute but also forgiving. ($16)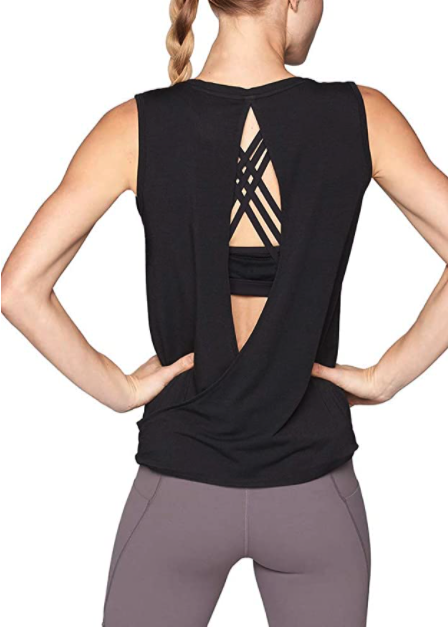 I also love this one. A little longer and some interest in the back if you like that!  ($16)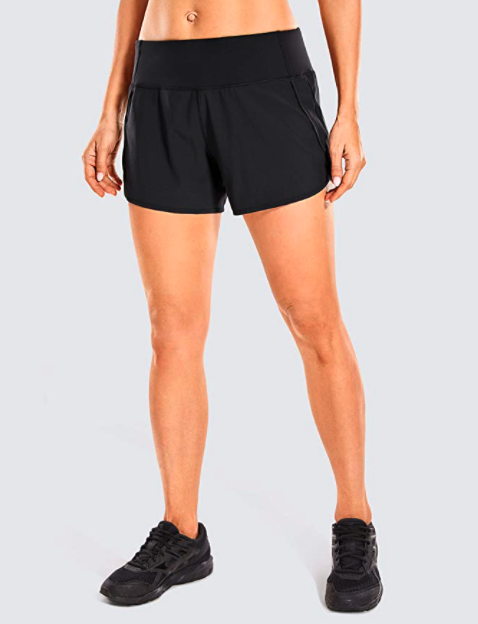 This brand has always been my favorite, and their shorts are perfect for those runners in your life. If you prefer pants, I have lived in
THESE
workout pants for over 3 years and been so happy, and I love their more casual joggers you can find
HERE
. ($26-$32)
I am convinced that there is truly not a better smell in this world. The candle is pricey but so worth it. The smell is heavenly and it lasts forever, so if you are trying to gift to the woman who has everything, this is a winner. Well worth the $. Order HERE.
To see past gift ideas, click HERE! There are lots of tried and true favorites on there!!
Some items on this list contain affiliate links, but all opinions are my own. Thank you for supporting my research and writing with your purchases!