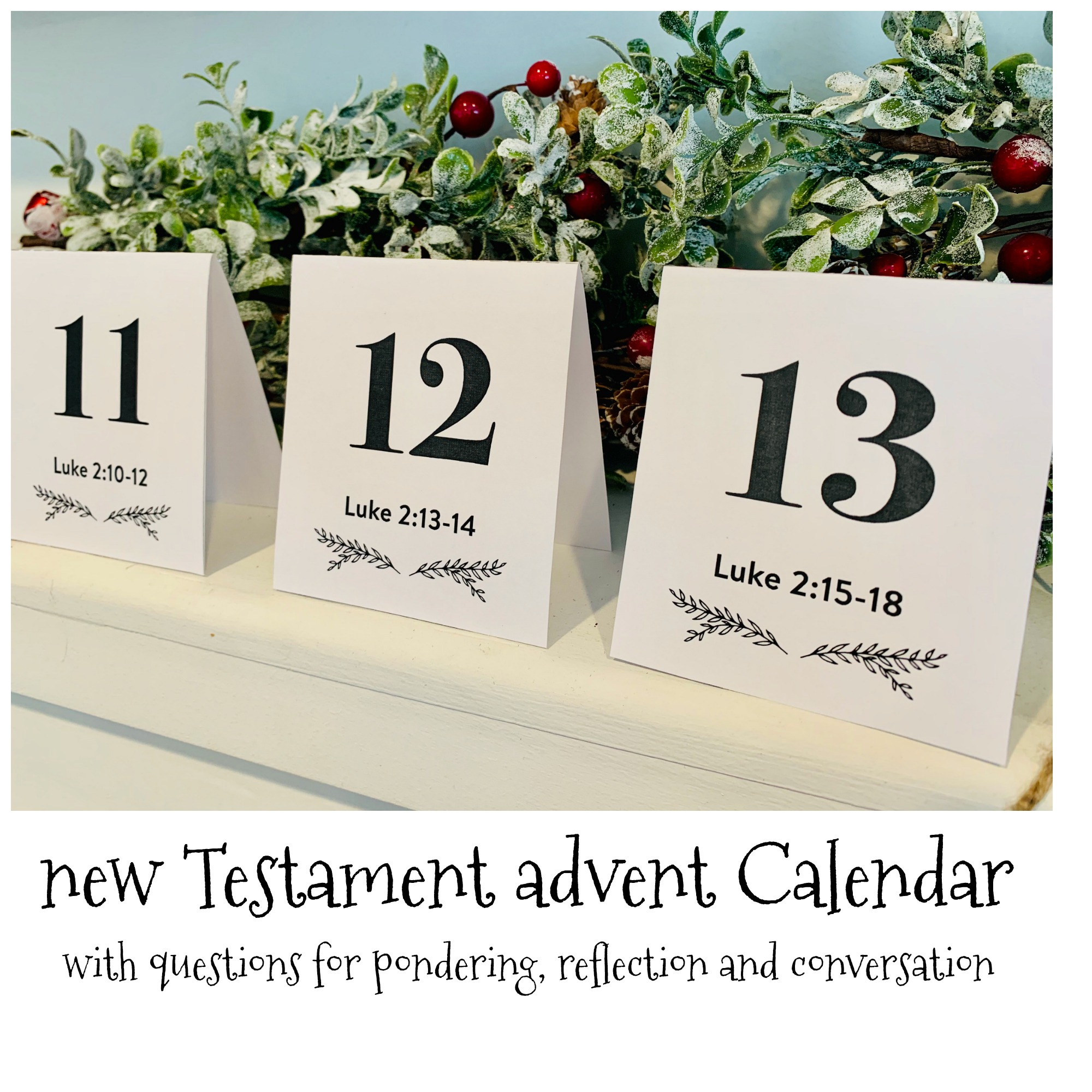 Bringing Christ into Christmas gets increasingly more difficult each year. As our schedules fill up with choir concerts, parties and other worthwhile festivities, our best intentions often get relegated to afterthoughts. I wanted to create an opportunity for my children, especially at this time of year, to get to know Christ and the people who loved Him.
To make this more than just a pipe dream during a crazy time of year, I created a New Testament advent where we do more than just read a scripture. We read, ask questions, and apply what we have learned to our daily life. It brings connection, conversation, and reflection during what is usually a hurried month. This short exercise has started meaningful family discussions and some of the sweetest moments of the season as we challenge each other and ourselves to be more like Christ.
For the last few years, we just did it from my phone, on the fly, but this year I wanted it to be more central, more intentional, so I created a really simple but beautiful and useful advent that hangs on our mantle. I did it with kids in mind, so it only takes a few minutes each night, but the minutes make a difference.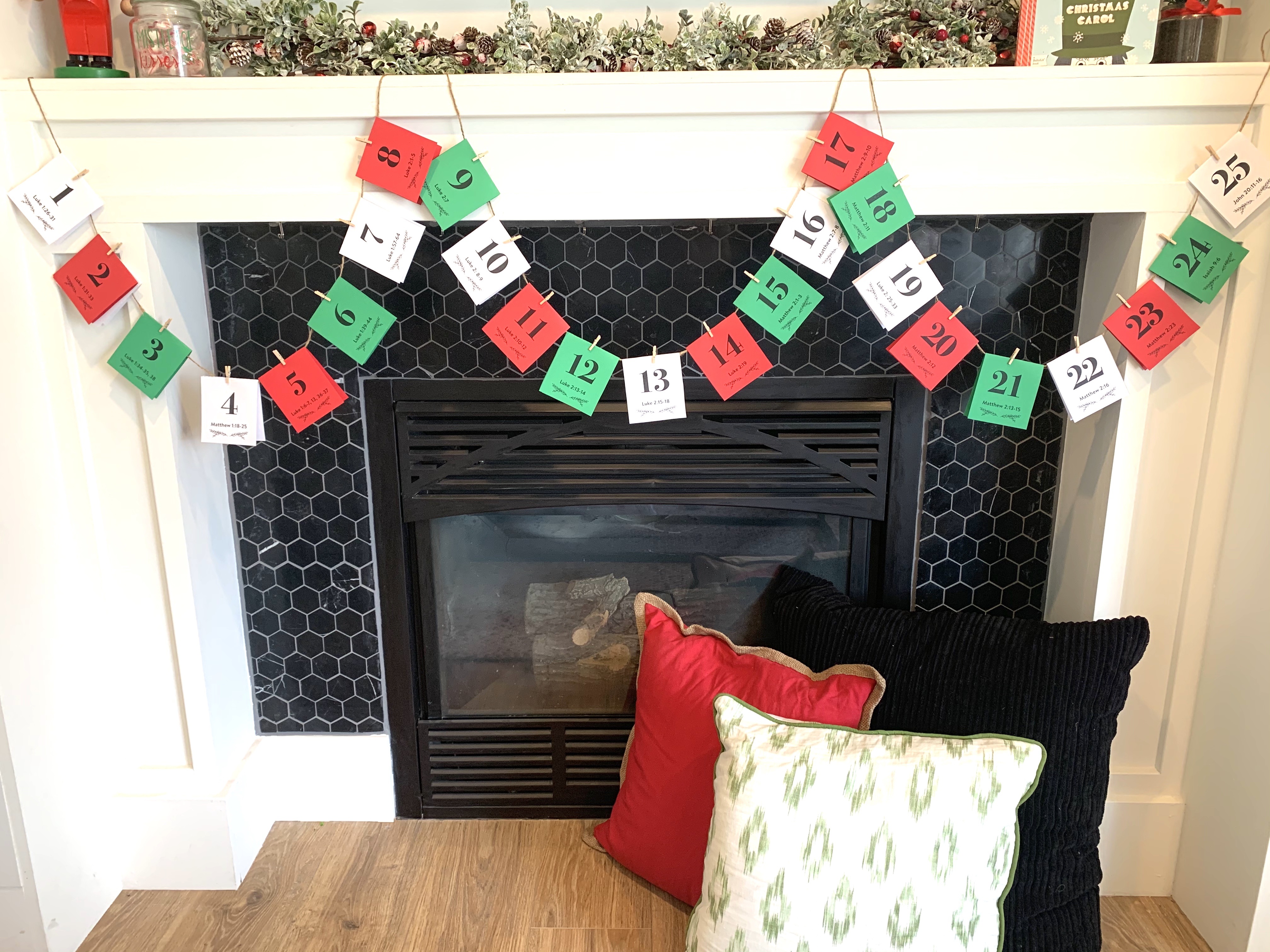 I hope this does for your family what it has done for mine and brings this glorious story alive and each of you closer together as you choose to focus, even for a few minutes, on the true reason for the season. It's a simply wonderful way to put Christ back into Christmas.
True to my simple, no frills nature, creating the advent is as simple as printing, folding and cutting or you can make it more fun and string the cards on a string with small clips from the dollar store. You can hide them on your tree or wrap them in gifts or stuff them into an advent you already own. We are going to add little treats to ours each night too. If you prefer to study on your own, use it as a family home evening or church lesson, there is also an option for that!
Both options are super affordable at $3.50 and you can download them HERE.