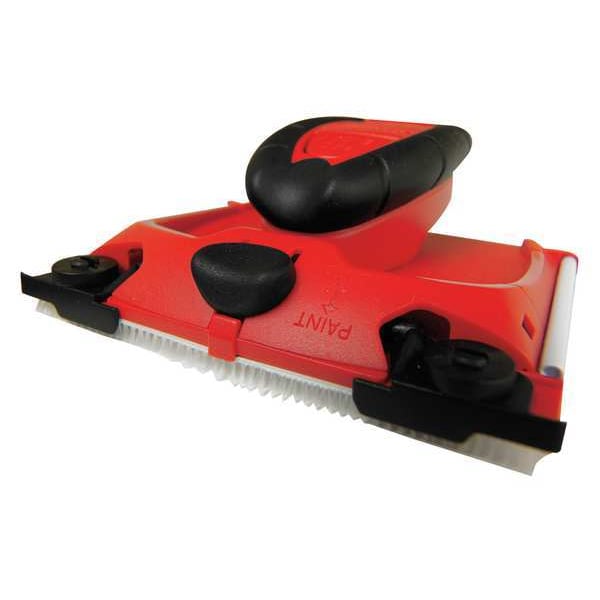 We have moved quite a few times, which means we have also painted quite a few times. I hate painting but have a hard time paying someone to do it for me, so I usually end up doing it myself. Our new house is one we plan on staying in, so I wanted to be sure our paint job was a little more exact than the ones we have done in the past.
After doing one full room and edging with a paint brush, I stopped by Lowe's to grab another gallon of paint and picked up the Shur-line Paint Edger. It is a life changer! I painted the next coat in about 1/2 the time…we used it on all the edges and corners and it was amazing, even without taping the edges were fantastic. It also worked well attached to a pole on our high ceilings and has removable and refillable pads. I cannot believe I have painted this many times without knowing about it. It would have saved me so much time and heartache!
If you have a paint job to do this summer, spend the $5-$8 for the Edger…so worth it!