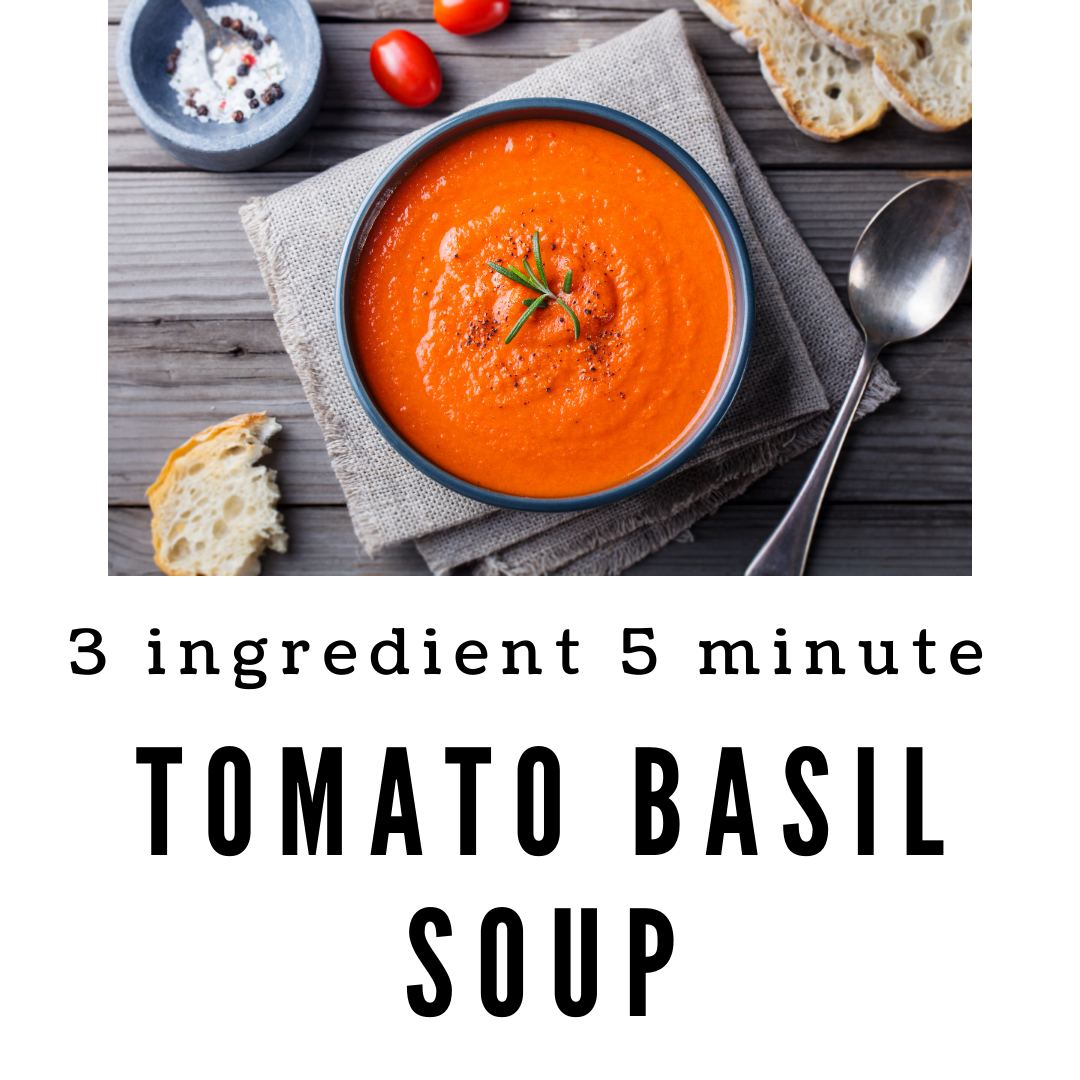 I have a new recipe that will save you on those crazy dinner nights, and I know your whole family will LOVE it!
It is creamy and comforting and works for even the pickiest eaters. It tastes great as a leftover and is even better with all the mix ins but can confidently stand alone. It is always a hit at a potluck or when cooking for a crowd and you can throw it in your crockpot in the morning and let it simmer all day!
It is a homemade, TOMATO BASIL SOUP that tastes fresh and savory. Takes 5 minutes to prepare and only uses 3 ingredients! You will never open a can of tomato soup ever again!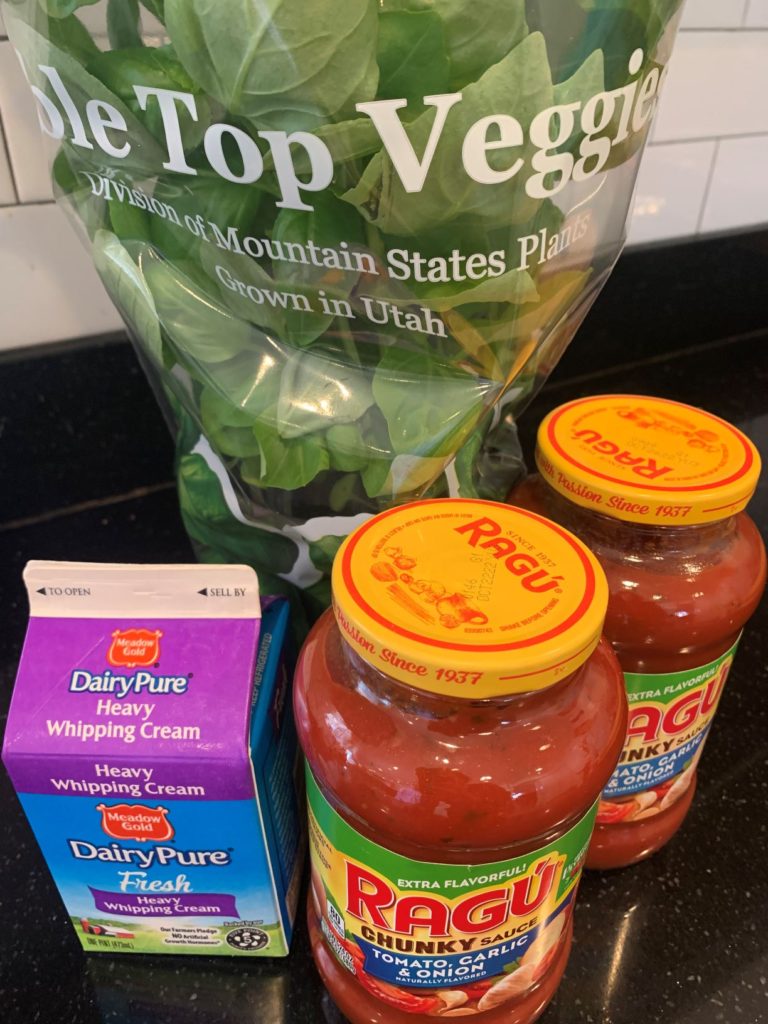 INGREDIENTS
2 jars of RAGU chunky tomato, garlic and onion (YES! The brand and variety matter)
1 pint of heavy whipping cream (you can substitute half & half)
1 cup of chopped, fresh basil (yes, I know it is a lot)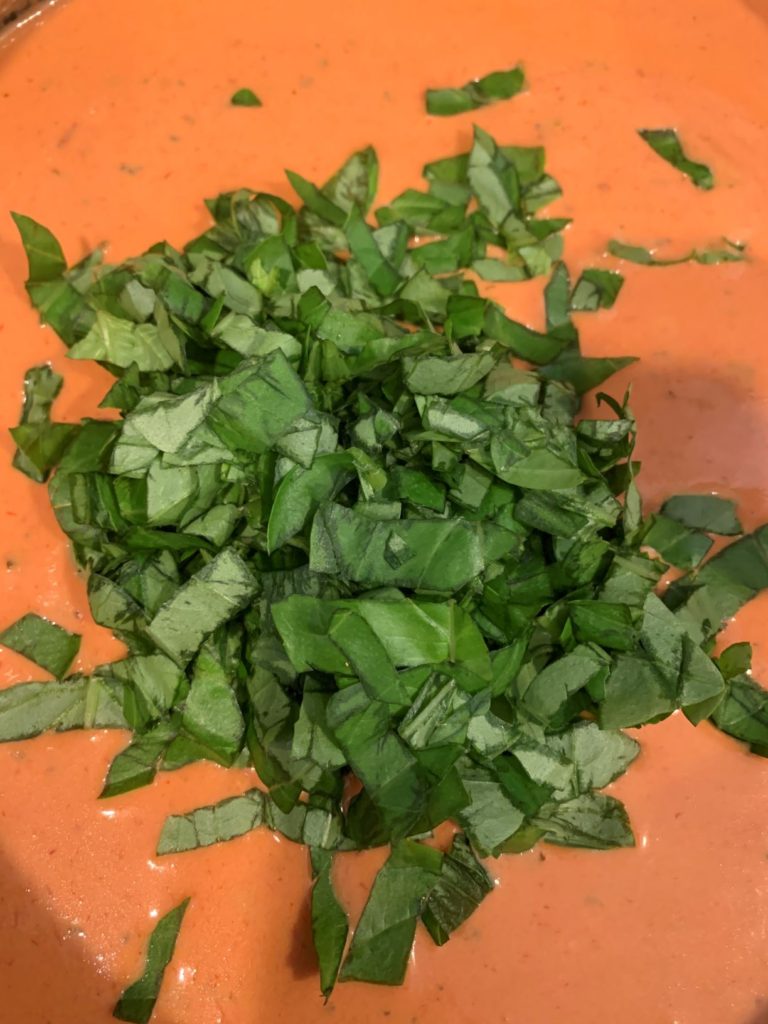 DIRECTIONS
Pour the tomato sauce and and cream into a pan and heat slowly on the stovetop. Mix in the chopped, fresh basil. For best results, let simmer on low for a bit before serving. This also works great heated for a few hours in a crockpot on low or prepared the day before.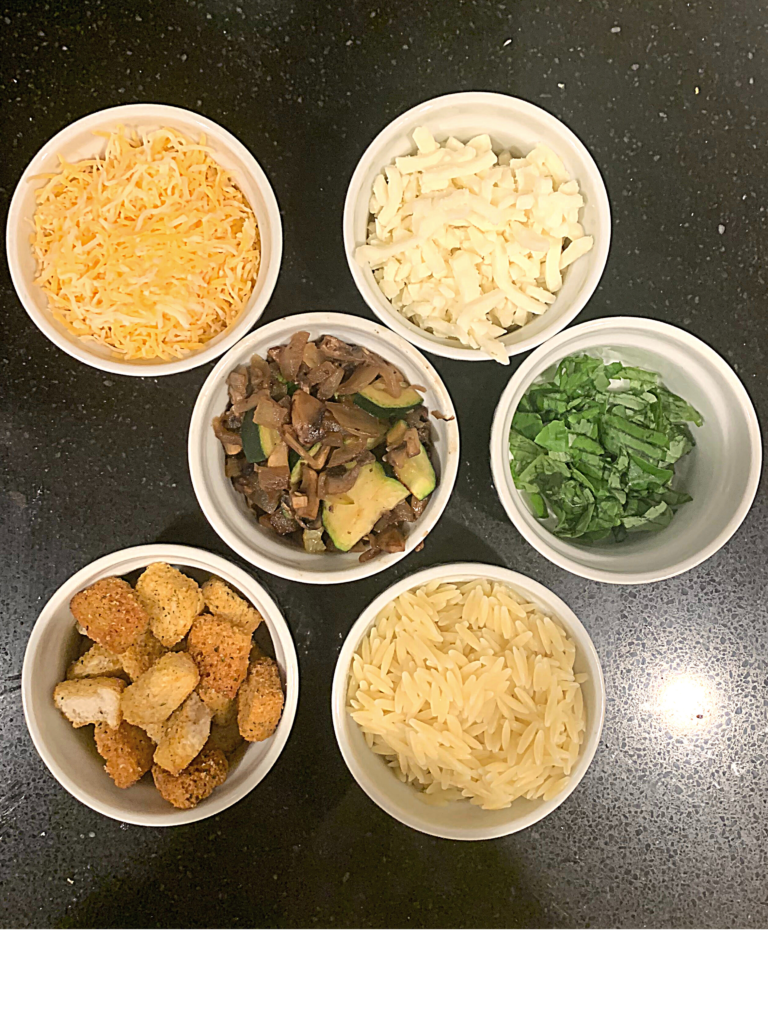 MIX INS
I love to give the soup some variety with yummy mix ins. I usually serve these on the side so everyone can create a bowl of soup they love. A few of our favorites:
shredded cheese (mozzarella, parmesan, cheddar, feta)
sauteed veggies (onions, mushrooms, peppers, spinach, zucchini)
grains (orzo, tortellini, barley, couscous, rice)
herbs (fresh basil, parsley, oregano)
toppings (crackers, croutons, tortilla strips, fried crispy onions, green onions, avocados)
protein (grilled chicken, meatballs)
salt and pepper to taste
If you like your tomato soup a little sweeter, you can mix in 1 tsp of sugar to the original recipe
If you like your tomato soup a little thinner, add some milk
Always a great side dish for a grilled cheese or panini night
SERVING SIZE
One recipe serves our family of 6 for one main dish meal. I always double it so we can have leftovers! If you are serving it as a side dish, you might be able to stretch it a little further.
I think this will become a requested staple on your winter nights! If you give it a try, let me know and share your favorite mix in!!