I am not a frivolous person, so when it comes to gifts, I love giving and getting useful things! I believe that even the practical, when done right, can be awesome…and not wasting that hard earned cash is always a bonus, especially at Christmastime. So, these are items that top my favorite list…I promise they will be used and loved forever. You may not be the star on Christmas morning, but the receiver will sing your praises over and over again for finding something they can't live without. Snatch up a few for all those women in your life!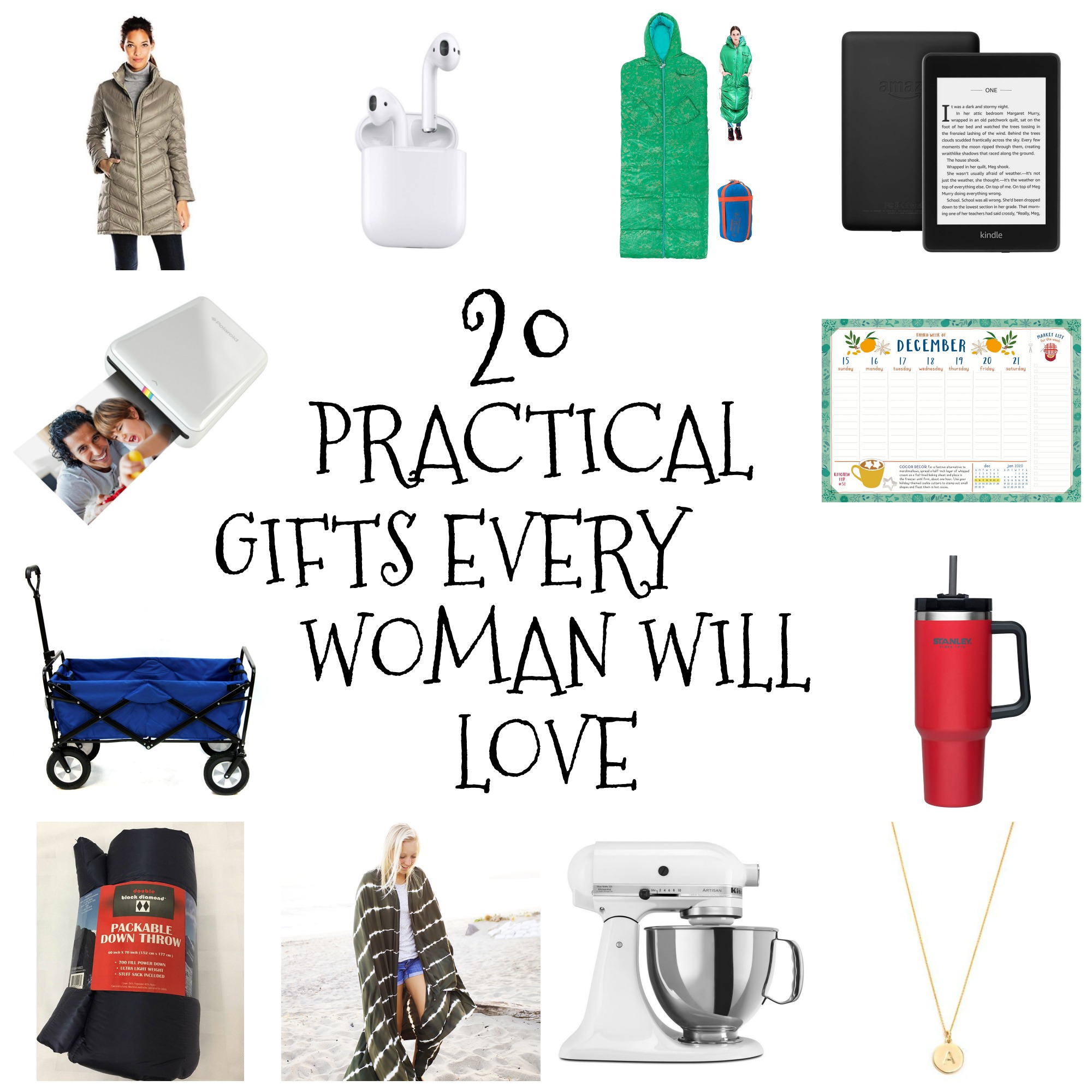 This cup is truly heaven sent. I am not sure I have ever used anything more. It keeps my water cold for over 12 hours, which keeps me drinking…and that is a great thing (also works for hot drinks)! It fits in my cup holder, doesn't sweat and is 100% dishwasher safe. It is an absolute home run in my book! ($16-$40 depending on size and color)
This necklace has been on my list forever and so many of you have bought it for yourself or as a gift for a wife, daughter or friend and the reaction is always the same…perfect, simple, great quality, goes with everything and works for everyone! If you are looking for a great piece of jewelry that everyone will love, this initial necklace is it! ($58 also comes in silver)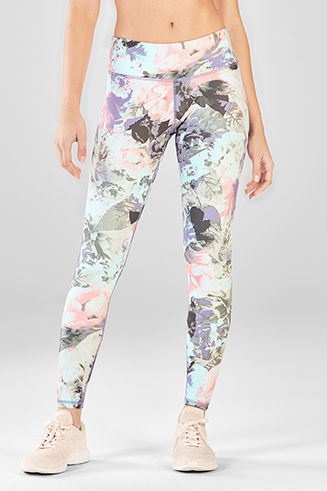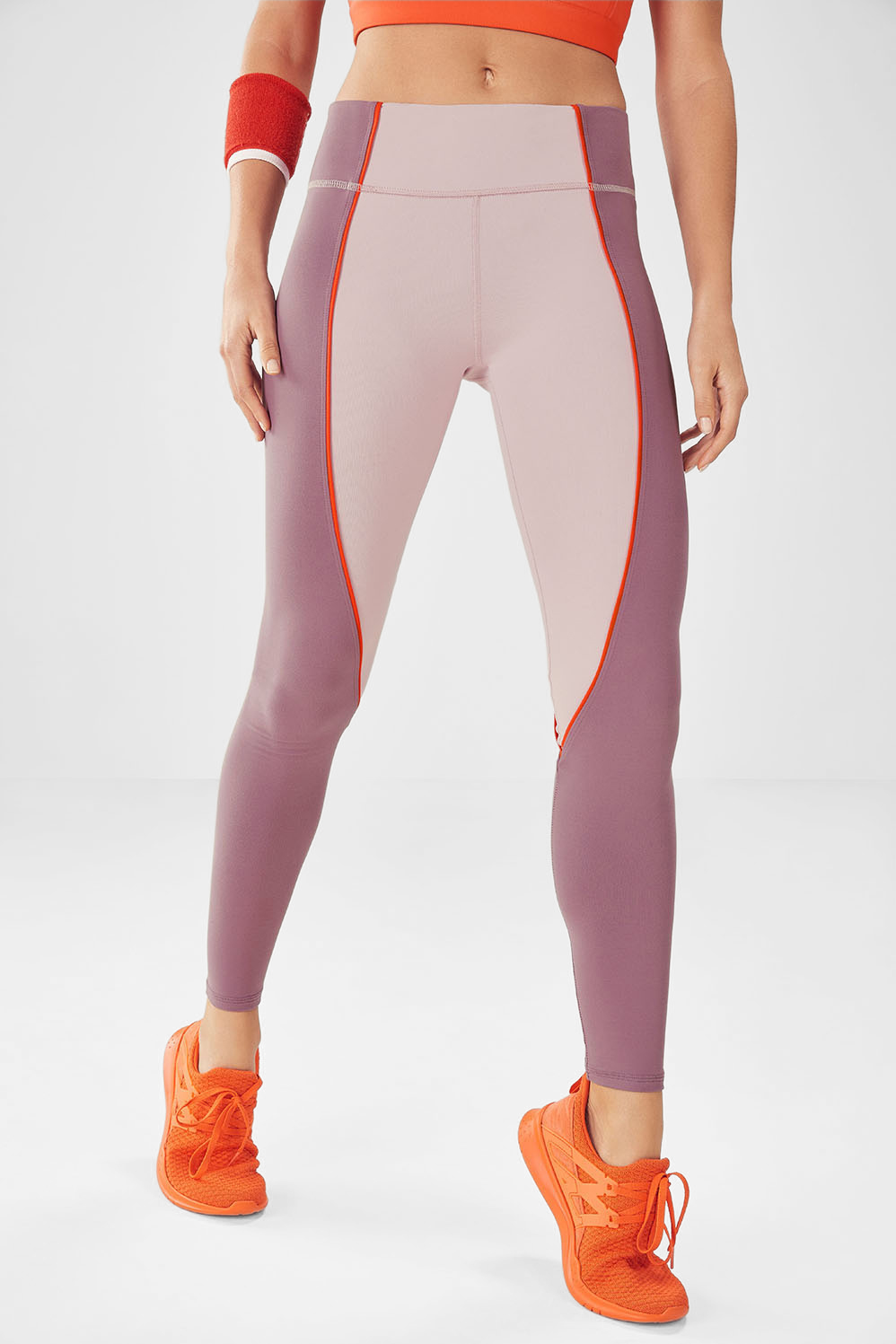 The Salar leggings from Fabletics are my go to when it comes to work out apparel. Flattering, durable and the perfect mid-rise, I wear these leggings almost every time I head to the gym (also high rise options). They wear and wash well (still wearing some from 4 years ago), are true to size, nice and thick, and they hold me in in all the right places…plus they are a fraction of other workout leggings of the same quality. If you have not tried Fabletics, you can get two pair of leggings for $24 by clicking HERE! After that, they are about $50 each, but you can always catch a sale. Don't be scared by the automatic monthly shipment, you can cancel right after your first order or skip every month you don't need anything! You will love the Salar!
The Loom Journal is a new item this year brought to you by a Kickstarter campaign. It is an interactive parent/child journaling experience that will create the most precious heirloom. It would make a fabulous gift for any mother! Unfortunately, they will not be shipped until March, but what a fun surprise at the beginning of spring. Would still make a great Christmas gift…print out a little info about it and an IOU! ($36)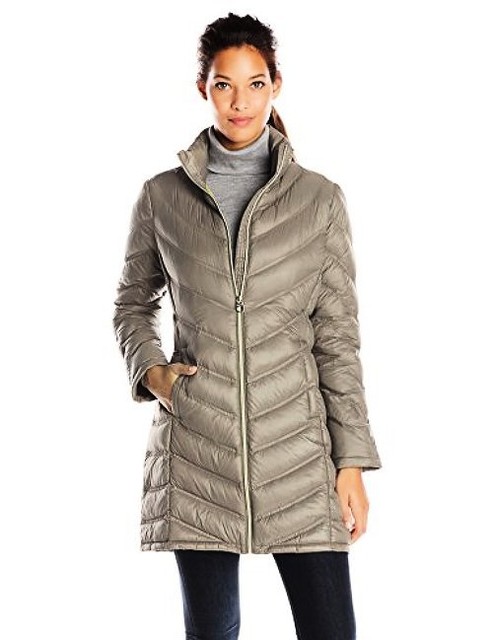 I borrowed my mom's coat that scrunches into a small, nylon travel bag for my Africa trip, and it was heaven sent. It is the perfect light but warm weight and is cute enough to dress up or dress down. I love the mid-thigh length and the more neutral colors that go with everything. Perfect for just about any climate and the greatest for travel! ($129)
It is difficult for me to think of a gift I have loved more than my Kindle Paperwhite. I am crazy about it. The screen mimics paper, so it is easy on my eyes and never has glare, it's water proof, plus it is dedicated to books only, so no other distractions while I am reading. Kindle allows you to share an account with up to 8 people, so you can split the cost of books to make it affordable. It holds a ton of books and is ideal for travel, reading in bed or just a day on the go. If you know a reader, she will love this gift! ($129) You can also grab a cover HERE.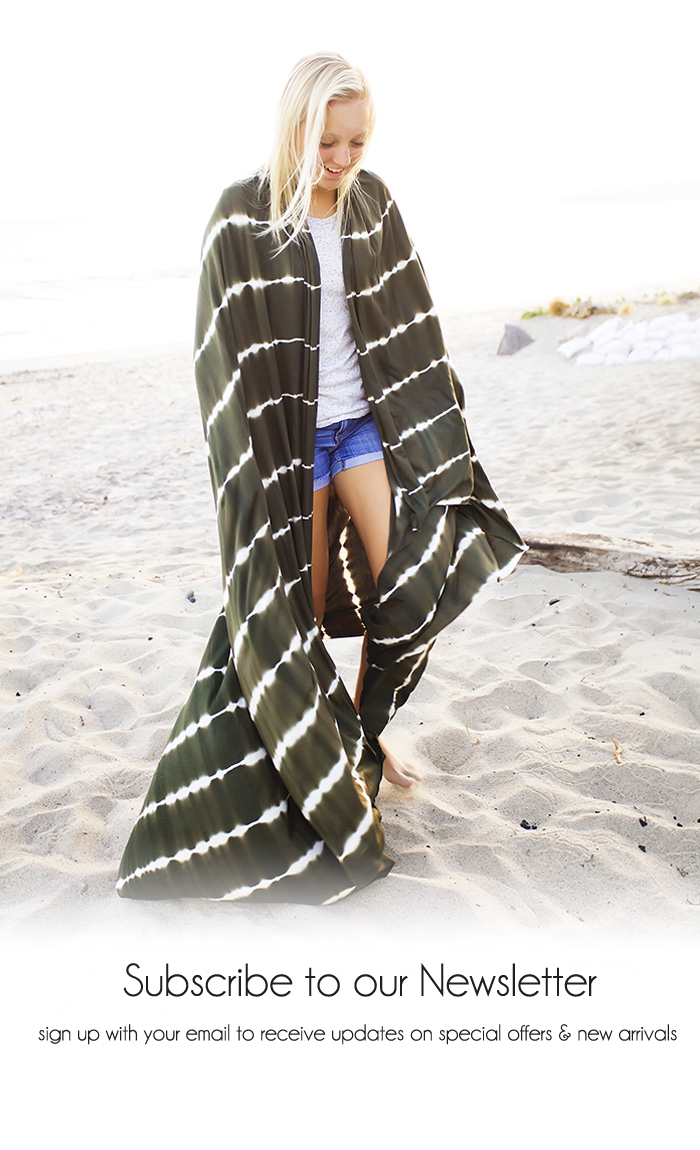 My good friend introduced me to these and they are the BEST. They come in every darling pattern you can imagine and are just light enough to tote around, but heavy enough to keep you warm. They are made from the softest fabric and are the best adult swaddles ever. They come in a couple different sizes, but if you buy the biggest they are great for cuddling up together. Awesome gift for just about any woman!
If you are gifting to someone with young kids or a busy outdoor life, this Sports Wagon is a must. Its heavy duty construction and durable wheels make it your best friend at the park, ball field, parade, or just about anywhere. I love the way it folds up nice and tight so it doesn't take up precious trunk or garage real estate. This is an item every family with young children (or a bunch of junk they need to haul places) will use and use again. ($67)
This warm down blanket can be stuffed in a bag and placed in your trunk for all those last minute warming needs. It is huge (60 x 70) and perfect for soccer games, unexpected park days, or just turning off the idle in your car, this is a useful item every family needs. ($48)
I don't know if nice pots are exciting to everyone, but if you have a cook or canner in your life, a quality stock pot would make an awesome gift! They are just pricey enough that people make the smaller sizes work, but this 16 quart size is big enough to do just about anything you need or want it to! ($60)
My friend gave us this weekly fridge calendar last January, and we have LOVED it. If you have a house on the go where everyone needs to know what is up next, this is perfect for your fridge or command center. Technology works for just me, but this allows everyone to see what is happening on a week by week basis and is especially helpful for planning. I also like the shopping list on the side where everyone can add something when you know it is out. A great gift for a friend! ($15)
These are an awesome idea if you have to gift an inexpensive item to lots of different women. These key chains come with a personal alarm, an emergency alarm that sounds at 130 decibels, an LED light, and a seat belt cutter/window breaker. Pretty handy to have on you at all times!  They would also make a great stocking stuffer!  (3 for $17)
I am not someone who needs the latest and greatest when it comes to technology, but the Apple Air Pods get rave reviews from everyone! So, if the woman in your life loves to listen to music or podcasts while exercising, driving, or cleaning these would make a great splurge! ($150) If you don't have quite that much to spend, we have loved the $50, less sleek option HERE.
We sure love our Kitchen Aid Mixer. If you have a baker in your life who is still stirring by hand, she will love one of these shiny new kitchen toys! It now comes in so many colors, it hardly even seems like a practical gift. ($270)
If you have a photo lover on your list, this is the coolest gift! It is a wireless printer that does not need ink, and you can print Polaroid style photos right from your phone! It is super small and easy to use with a downloadable app. So great for the women in your life that can never have too many pictures!
I introduced these super handy tools to you all last year and you went CRAZY for them! We have absolutely loved ours too. They are like retractable exacto knives but even stronger with all kinds of blade sizes. They are amazing for every day use, crafting, cake decorating, fishing, pretty much anything. Also the perfect stocking stuffer for women and men. ($15 for 3)
Who hates to iron? Me!! If you hate to iron but haven't quite bought in to the grunge look, this would be a great gift. Comes highly recommended and cuts your ironing time down to seconds. This would make an awesome, practical gift! ($39) or this version is bigger and more industrial and on sale now HERE.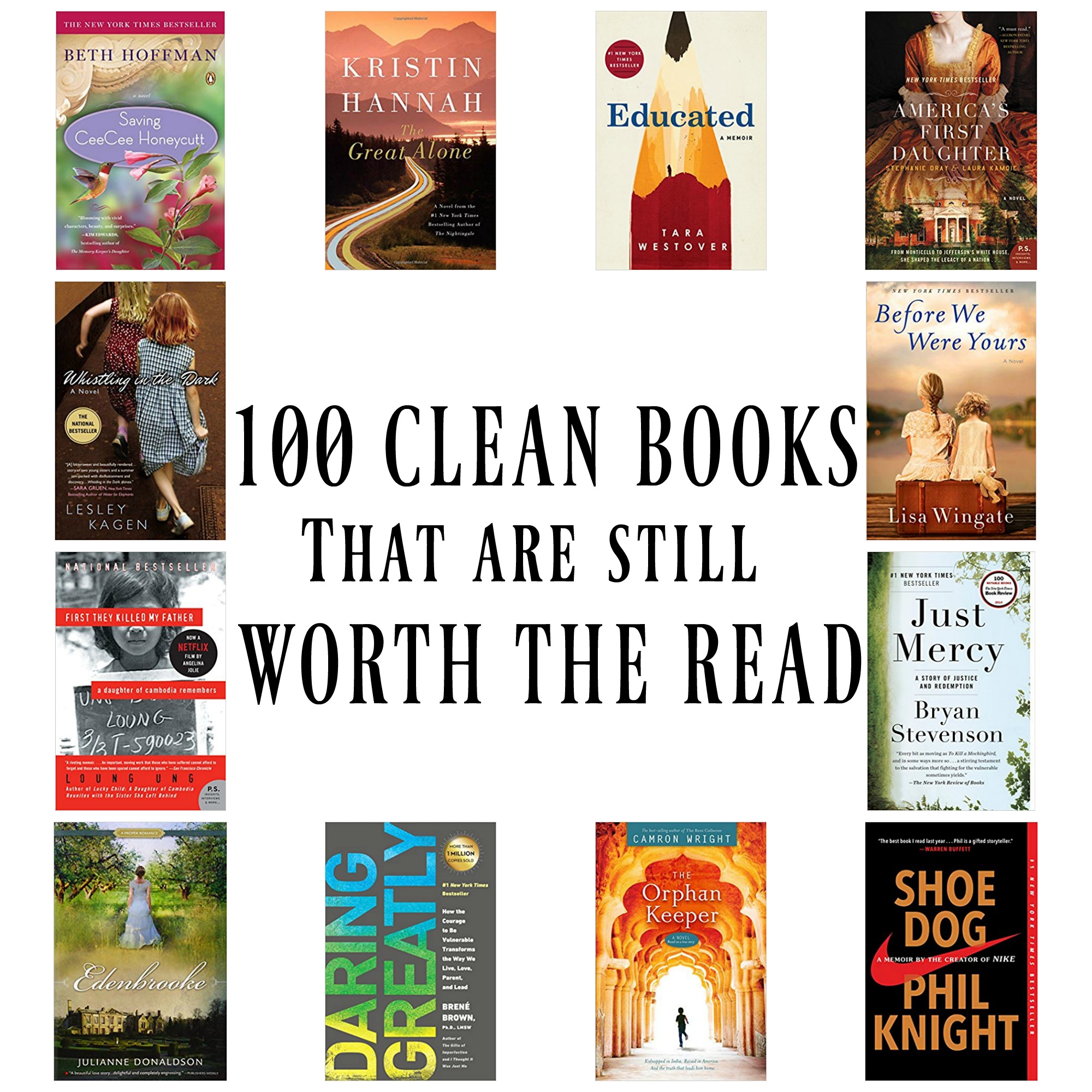 Isn't getting a book at Christmas a must? I have put together a list of all of my favorites that are well-written, worth your time, and clean enough to gift to your grandma! So pick a few from this list to wrap up your holiday shopping!
Who doesn't run into the problem of needing to use their phone while the battery is low? This 10 foot charging cord allows you to charge it while you are still moving, working or talking without it powering off in the process. Plus, you can never have too many chargers! ($16)
For families on the go working on healthier meals, the Instant Pot is a great investment. It can cook all kinds of items lightening fast and doubles as a rice cooker, saute pan, yogurt maker, etc. You have to put a little time into getting to know the product, but there are thousands of recipes out there to make it easy! ($99)
Who doesn't love a great sweatshirt? This one is from the darling shop Love Winnie James and works for just about everyone! I love the added detail and casual, flattering look of this on. The have great sizing help on their website and it comes in a S-L.
Is there anything quite as exciting as finding out where you come from? This Ancestry DNA kit makes the process super simple and rewarding. A great gift for the woman who has everything or the lady in your life that loves discovering herself! ($50-$100)
We love this Hall and Perry Oil Mister. It works awesome for salad dressings or instead of non-stick spray. We also really love it because the glass bottom allows you to melt coconut oil and use that as a spray even during the cold months! A great gift for a chef or health conscious friend. ($10)
We absolutely love our letter board for family themes, birthday wishes, and commemorative pictures if I have the patience. A great gift for any woman in your life! ($25)
I cannot believe the difference even one good knife makes in your kitchen. We have loved our Cutco knife set now for almost 20 years and they are still going strong. Grab just one for someone you love and they will thank you forever. ($85)
Now, this gift is not for every woman, but if you have a camper in your life or a sports mom who freezes all fall and spring at outdoor sporting events, this funny gift just might make her day. It is a sleeping bag coat that is guaranteed to keep her warm in even the worst weather. The model in this kills me! How does she keep a straight face in a sleeping bag coat? Talk about professional. ($50)
I hope these practical gifts make Christmas shopping a little easier, especially for those hard to please women in your life! Have another suggestion for me? Add it in the comments…I love to try new things on recommendation. I am an Amazon Affiliate and get a small percentage from items you purchase through my links, but all recommendations are strictly mine. I sure appreciate your support of my writing and research!
Looking for more ideas? Check these gift lists out!
Need gifts for Men? Click HERE.
Want stocking stuffers for boys? Click HERE.
Want all the screen free gifts for boys? Click HERE