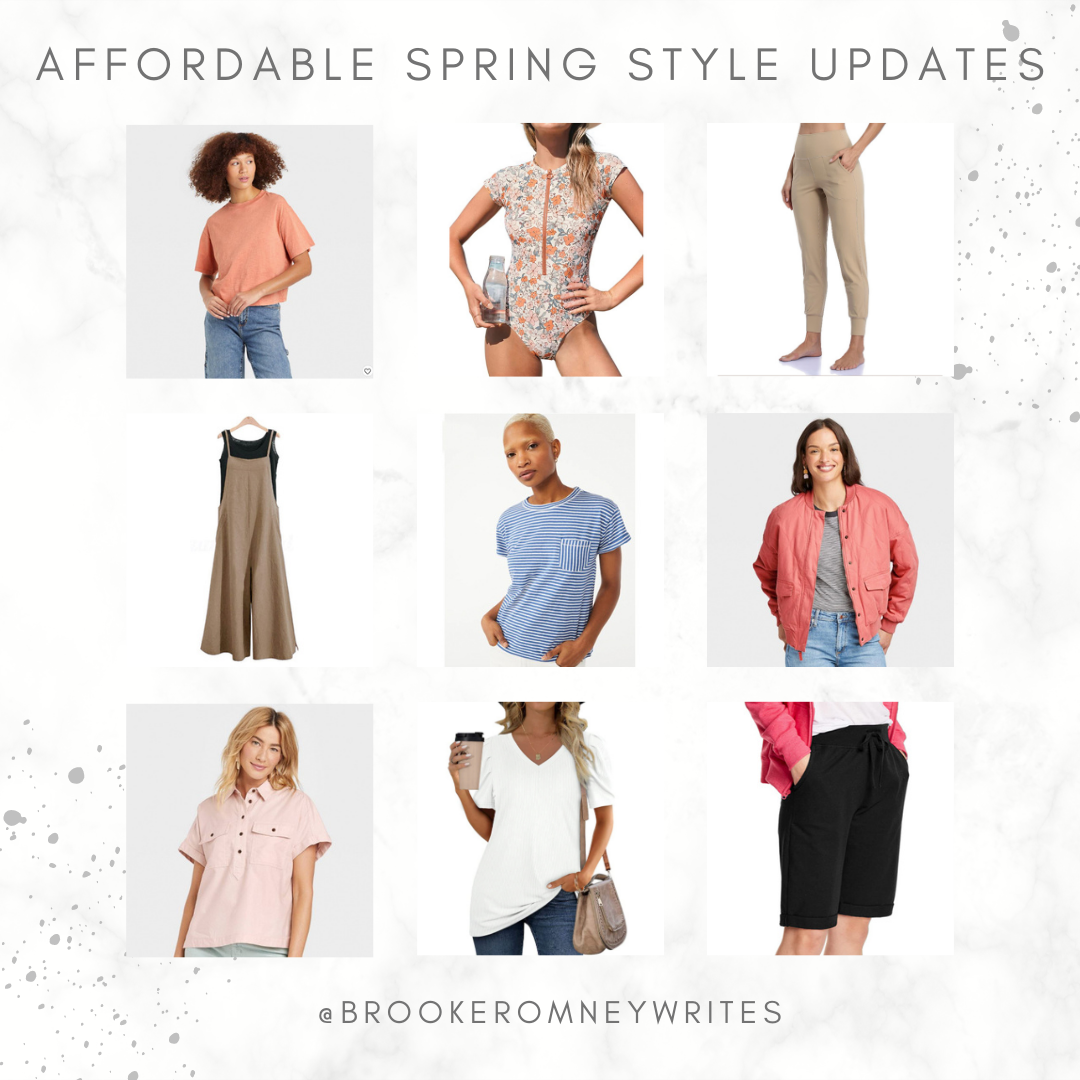 I love sharing a few fashion finds here and there! If you are anything like me, shopping isn't quite as easy as it used to be and I value great suggestions from people I trust. These are all items that I own and love or have seen on others and loved..not just throwing random ideas out there!
EACH ITEM IS LINKED BY IT'S TITLE!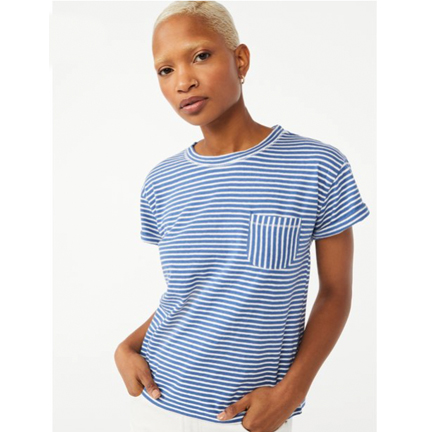 I love this shirt so much I ordered it in 3 colors. It is a great quality and great fit for the price, and I even accidentally threw it in the dryer and it still looks great. A few things to know about this one…it is fitted but not tight and is a little shorter but not cropped. I went with my normal size and like the way it looks but did get one in a bigger size for a little looser fit. I think you will love this one for summer. ($12)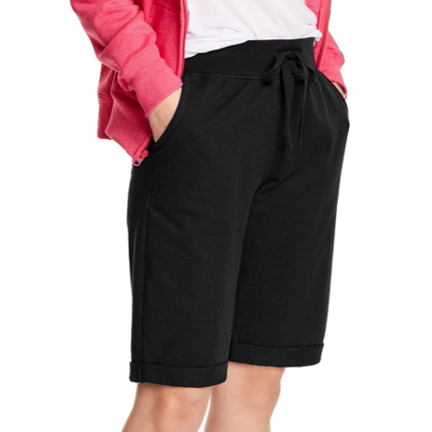 Another item I ordered in every color!! These shorts go all the way to my knee which is SO hard to find (I'm 5'6″ for reference). They are made out of a sweat short material but have a cuff at the bottom which makes them look a little nicer if you need them to. I got my regular size and the fit is cute enough to wear out casually and then went up a size for just something comfy to throw on (the fit isn't quite as cute if you go up). You aren't going to win a fashion award or anything but they are practical, go to your knee, are stretch and cute enough. And for ($10) who doesn't need these!!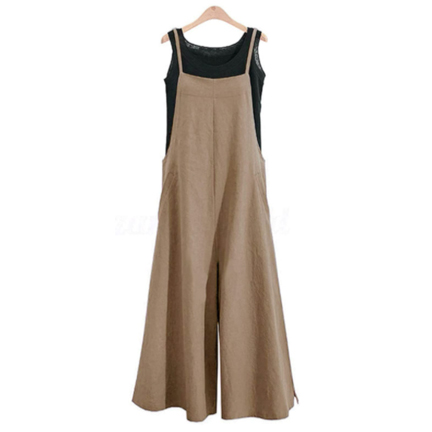 Now if you actually want something cute, I also have you covered. I ordered this jumpsuit on a whim and wasn't sure what I would think about it, but I LOVE it. It looks darling, I didn't feel too young in it, it is figure friendly and can easily be dressed up or down. It is cropped and should keep me cool this summer. It looks great with a denim jacket if you need layers. I ordered my regular size and it worked but most people need to go up a size! ($26.99)
This shirt is so easy to wear and nice and cool. The fit is boxy and a little cropped but looks awesome with high waisted pants tucked in or out. ($30, but almost always on sale)
These pants are a dream! They are SO light it's like they are barely there and the wide leg fit keeps you extra cool. They come in a bunch of darling colors and they look cute casual or even a little dressed up. I love finding hot weather friendly alternatives to shorts. ($40 but always on sale!)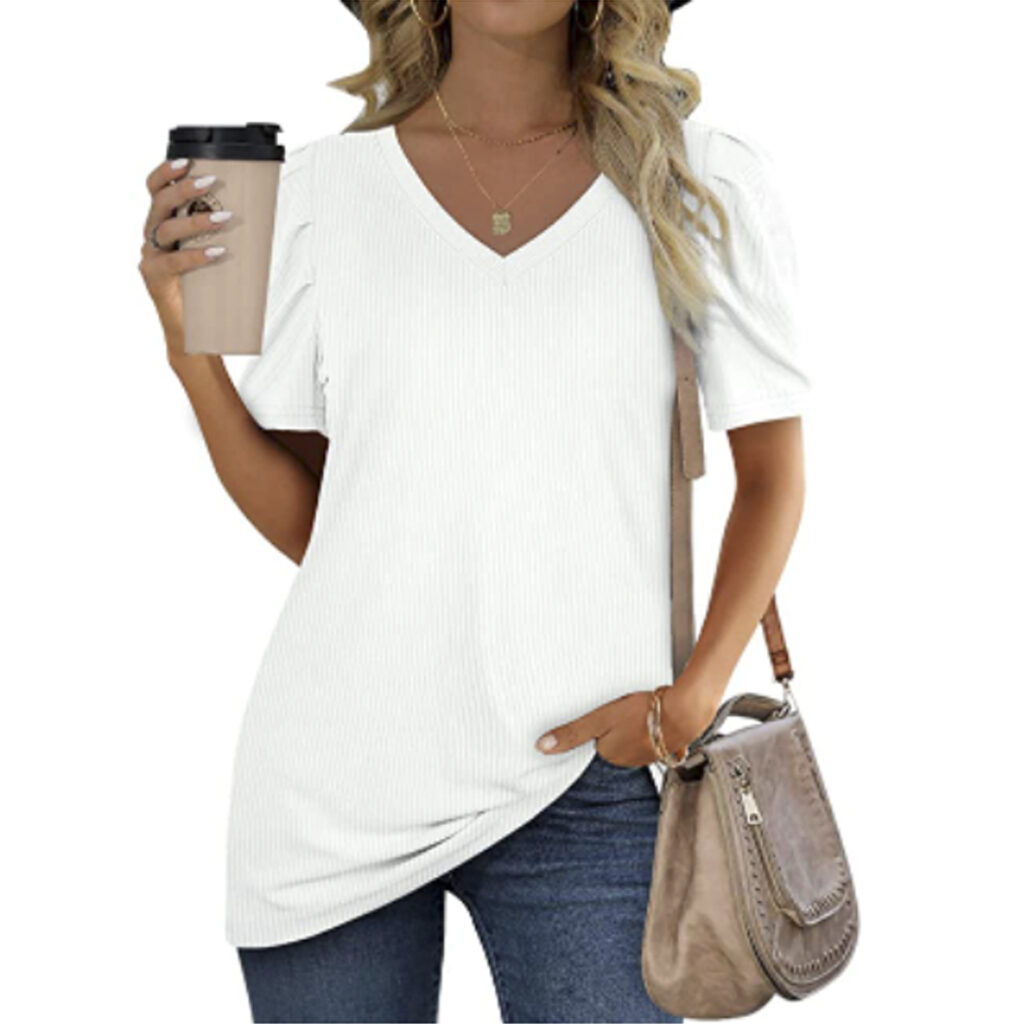 When this one came, I wasn't so sure about it, but I ended up really loving it. It is long and a looser but flattering fit if you get your normal size. If you like things a little more fitted, I would go down one. It is a casual, cute top but the puff sleeves dress it up a bit and the white was a little see through but the darker colors wouldn't be. I plan on tucking this one in because it is super long. If you like the shirt but want it a little more slimming, choose a darker color. Tons of options and great quality. ($20)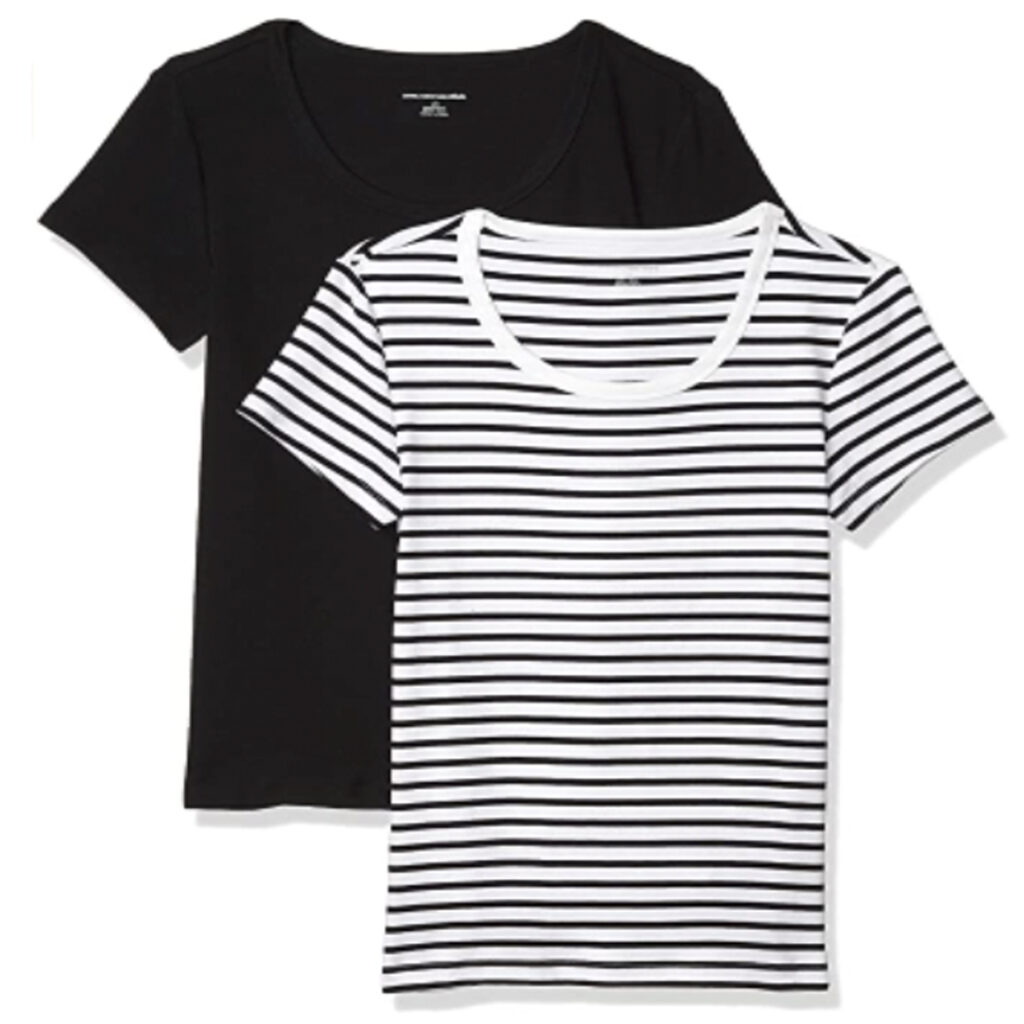 You won't find me buying tons of fitted shirts, but I did need a couple for under things or to layer and these are great quality and hold their shape well! They are thick enough to be slimming and long enough to wear as a layer or easily tuck in. I love wearing the black one under the jumper I ordered and have worn the striped one under my green jacket for a good spring look. The price (2 pack for $19) is awesome and there are lots of color choices!
I loved this dress! It is easy to wear and so flattering. The dots make it interesting and I loved all the colors. I think it would be great on just about anyone. It runs true to size. It is linked for the lowest price in the title, but if you prefer to purchase from Amazon for easier returns, you can find it HERE.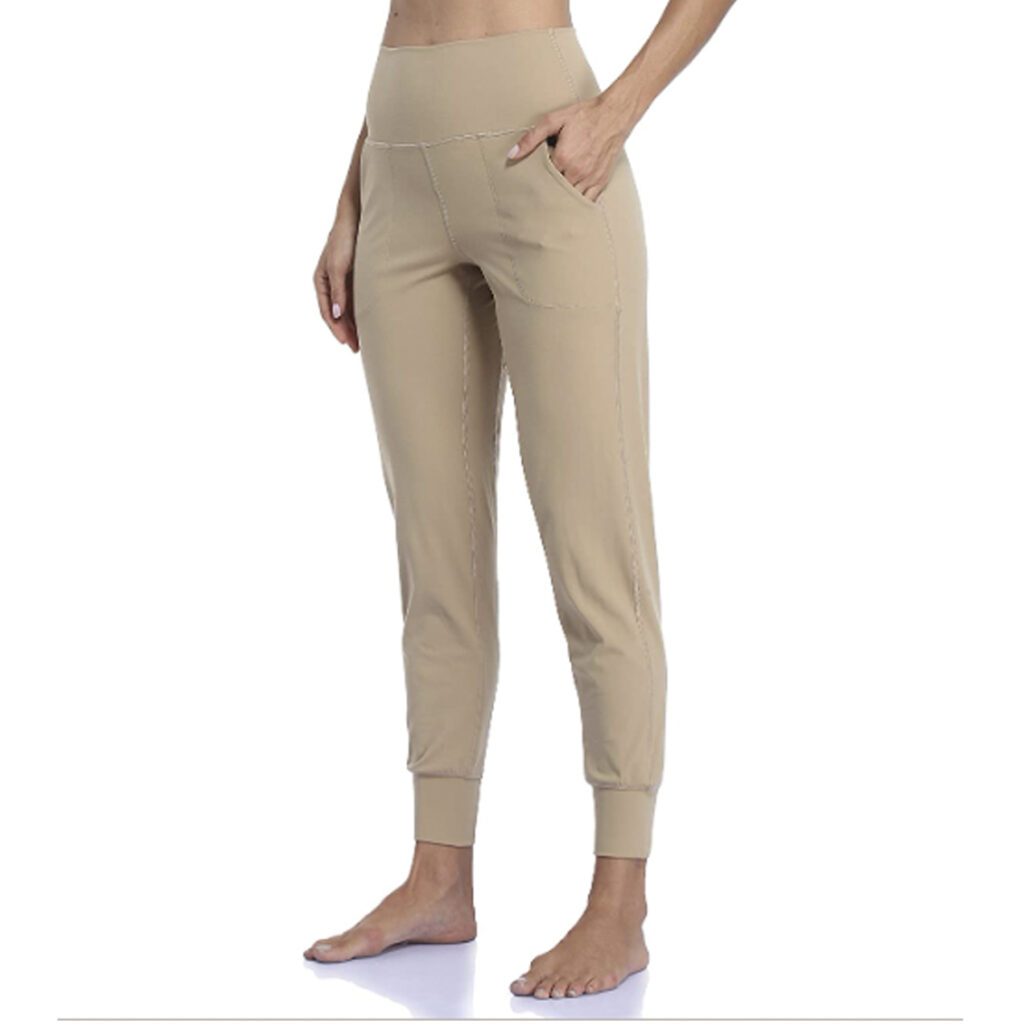 These joggers are great for spring and summer! They fit a bit like leggings up top but are a touch looser with a cute cuff on the bottom and great waistband. They are super light and breathable and come in tons of colors. The more fitted look made me feel slightly more put together but still nice and comfy. I got them in the tan and love them but want them in a darker color too since the light color allows you to see the wrinkles from anything you wear underneath or tuck in. I got my regular size but feel like you could size up if you wanted them a little looser. Also a nice workout alternative. ($35)
If you prefer the more traditional joggers that are still lightweight I love the ones HERE and HERE.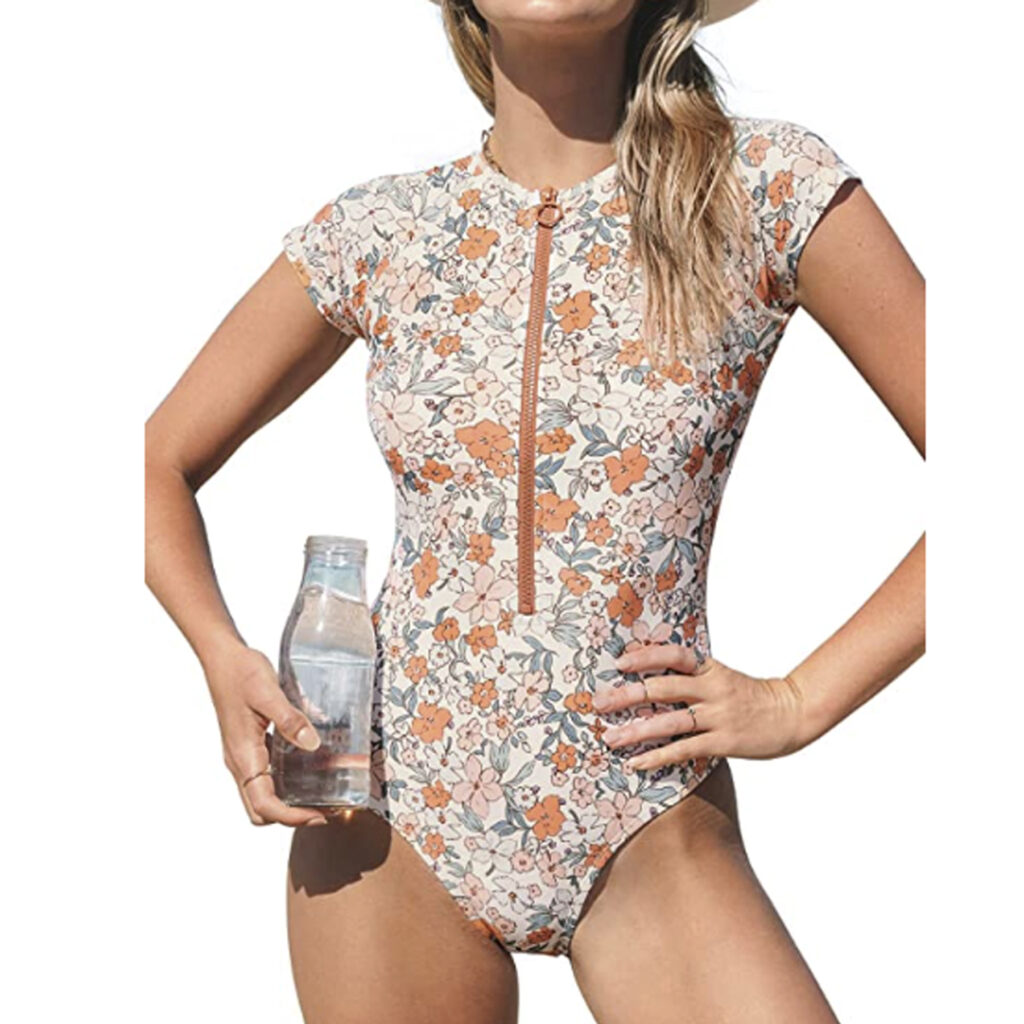 I got this suit especially for spring break because I knew I didn't want to worry about so much sunscreen everyday and I loved it. The pattern is fantastic and fun and the material is thick and supportive. I liked the zipper and loved the fully covered back and cap sleeves. It had small pads in the bust area and I personally wish there was a little more support there but it wasn't a deal breaker because the material is great at holding everything in (might not work well for especially large bust). The bottom is cut a little higher than I would choose but still great and the booty has good coverage. I wore it with the shorts I share in this post and felt totally covered. ($35)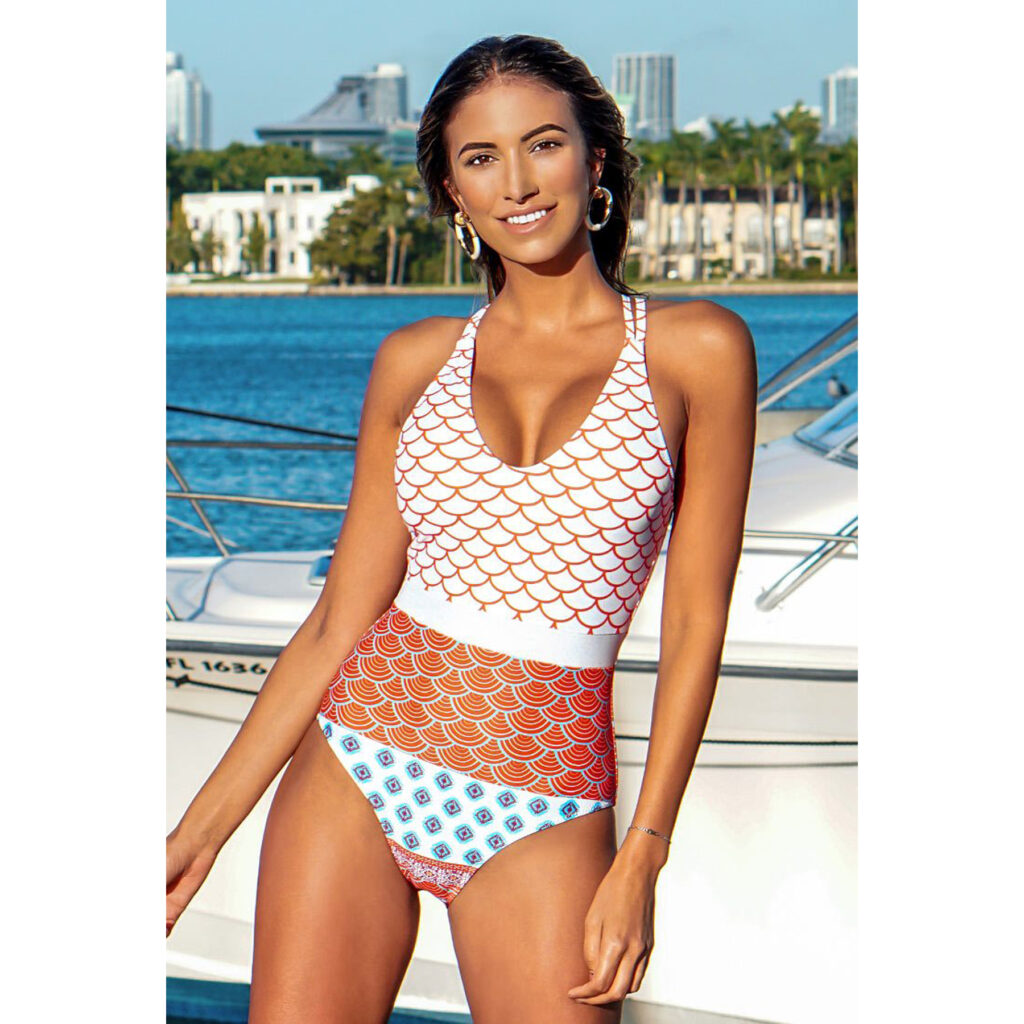 My sister has this swimsuit and once I saw it I ordered it too. I love it. The pattern is super fun and flattering and the coverage is good. Bust support is good with small pads but cross straps in the back for better lift and the material is slimming (would work well for bigger bust). Booty coverage is good. Great price for a cute suit! Get your normal size. ($27)
This is a fun swimsuit that has underwire lift with adjustable straps and a great pattern. It is super inexpensive (only $23) and a great suit for the price. The fabric isn't quite as slimming as the other two, but I still loved it. Order your normal size. I think the underwire makes it especially nice for those who need more lift.
For swimsuits I got l got last year and still love, check out this post HERE.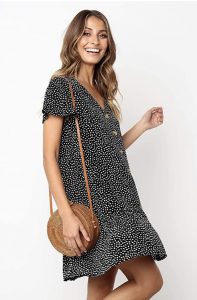 This thin, flattering and cute summer dress makes for the perfect swimsuit cover up! Comes in 40 different options, so pick your favorite color, sleeve length, or pattern. It is roomy so order your regular size and works for every body type. My favorite thing about it is that it never wrinkles and dries in 5 minutes in the sun. Enough coverage that you can wear it out without feeling too exposed. ($30)

This is another one I saw on a friend and loved. Such a perfect cover up that is great for a pool day and transitions well if you don't have time to make it home before a dinner or grocery stop! ($27)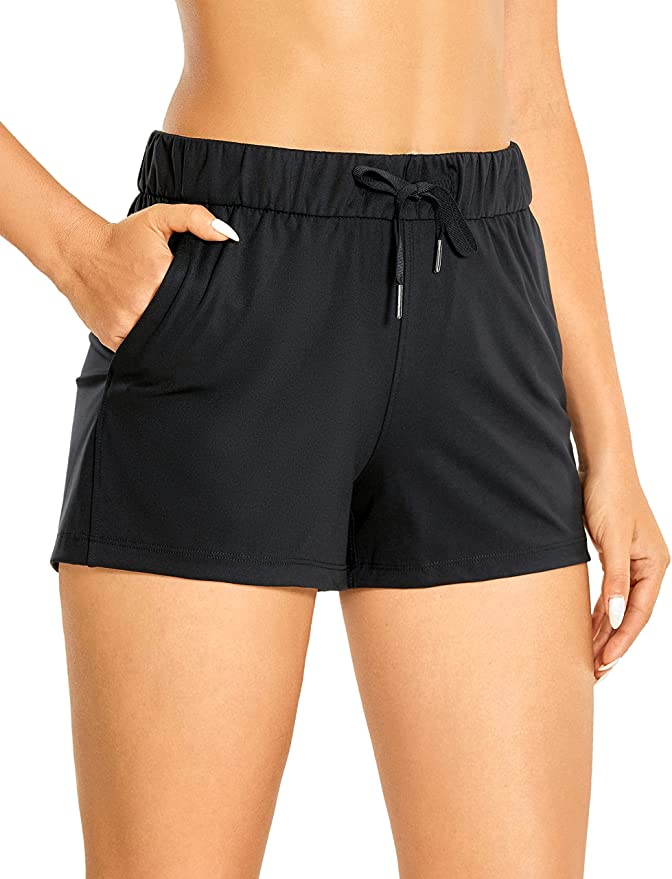 Swim shorts can be a little pricey but these running shorts are quick dry and work really well to cover up on the way to the pool or even wear in the water. I love the higher rise and pockets and they pretty much come in every color! ($24)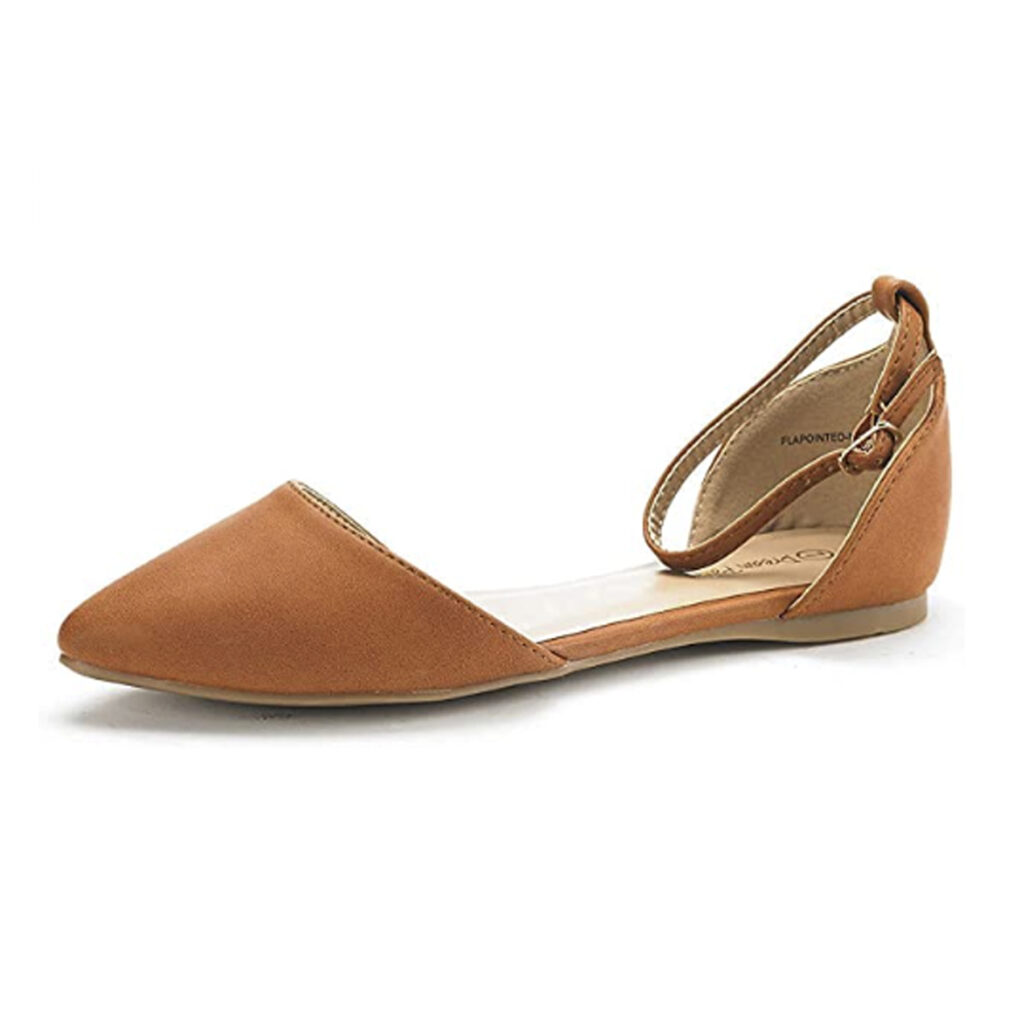 I  needed some dressier flat options for shoes and ordered these with low expectations, but I love them! I have really sensitive feet and can't wear most flat shoes because of tendonitis but the strap around the ankle makes them work for me. They are comfortable and padded enough (not for all day wear but great for a night out!) and super cute. They do run a little big, so I would go down half a size. Comes in lots of colors. ($24)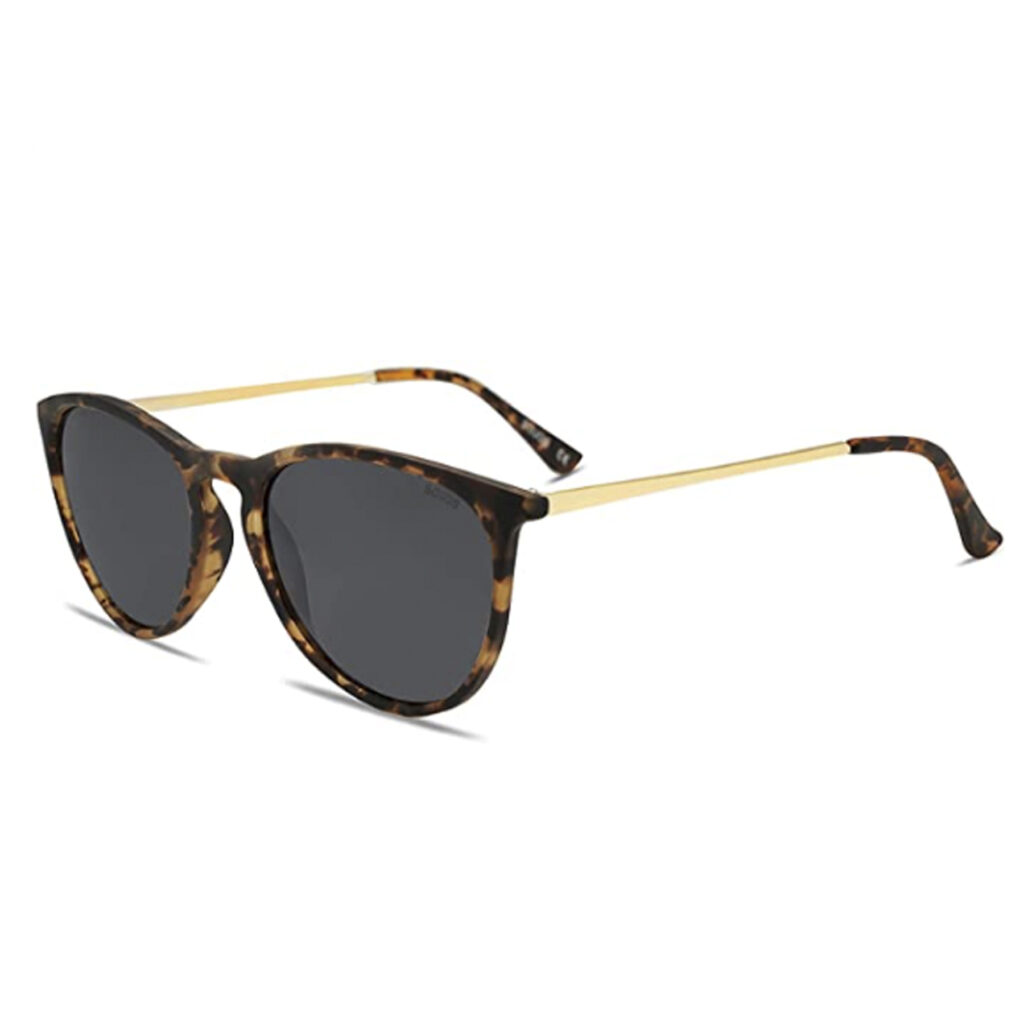 I can't wear nice sunglasses because I lose and break them, so these have been my go to faves! Lots of different colors to choose from! ($17 for two pair)

I don't know what I did before I found these undershirts. They make just about every shirt wearable for me without too much extra bulk. Go with your regular size because you want them to be fitted. I have it in white and black! ($13 each)

One of my favorite basic t-shirts. Inexpensive and super wearable and comes in a few colors. It is more of a cropped shirt so if you don't love to show your stomach it works best with high waisted pants! ($10)

This is such a great spring shirt. It has a great loose but structured fit, comes in lots of colors and looks great tucked in or out. True to size but if you are between sizes, go down.  ($18)

I love having a shirt or two that I can dress both up and down and this one has a great, light fit and is awesome paired with shorts, pants or a skirt. Comes in lots of colors too. Fits true to size but I do like to wear my black half tee underneath because of the deeper arm holes.  ($15)

If you are feeling brave enough to try a new fit in pants but don't want to spend too much, these were fun! I got them in the cream color and love them. They run a little big and have an elastic waist so I went down a full size. I still think skinny jeans look the best, but I like mixing it up here and there. ($30)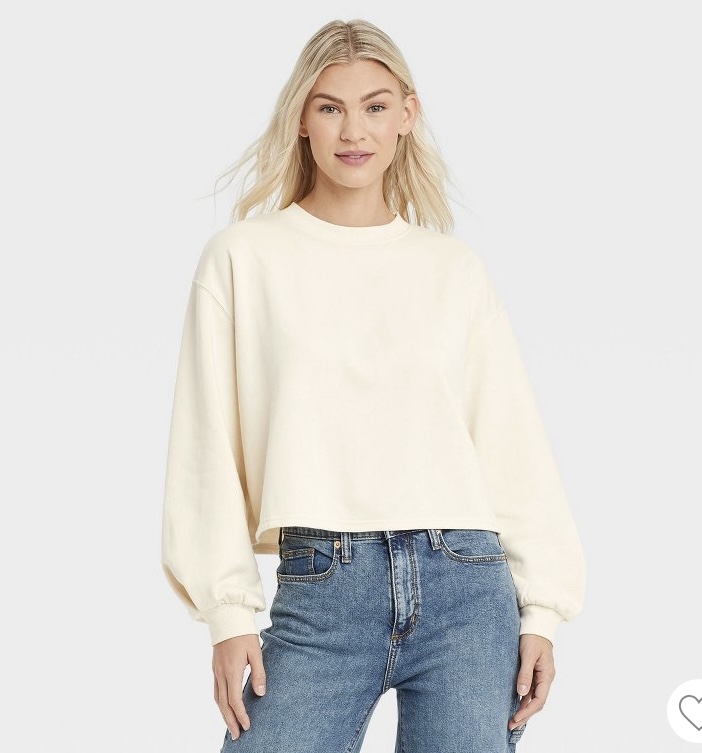 Spring is sweatshirt time, and this one is such a great option. True to size but has a bit of an oversize fit and looks great tucked in or out. ($15) I also really love this one HERE for a more traditional, less cropped look that comes in tons of colors!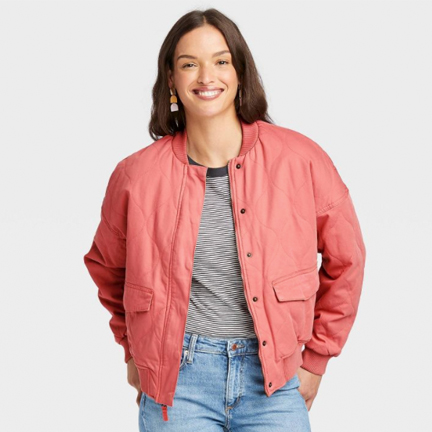 This jacket is all the rage and for good reason. The oversize look is fun and it comes in all kinds of cute colors. Perfect transition piece for spring. ($45)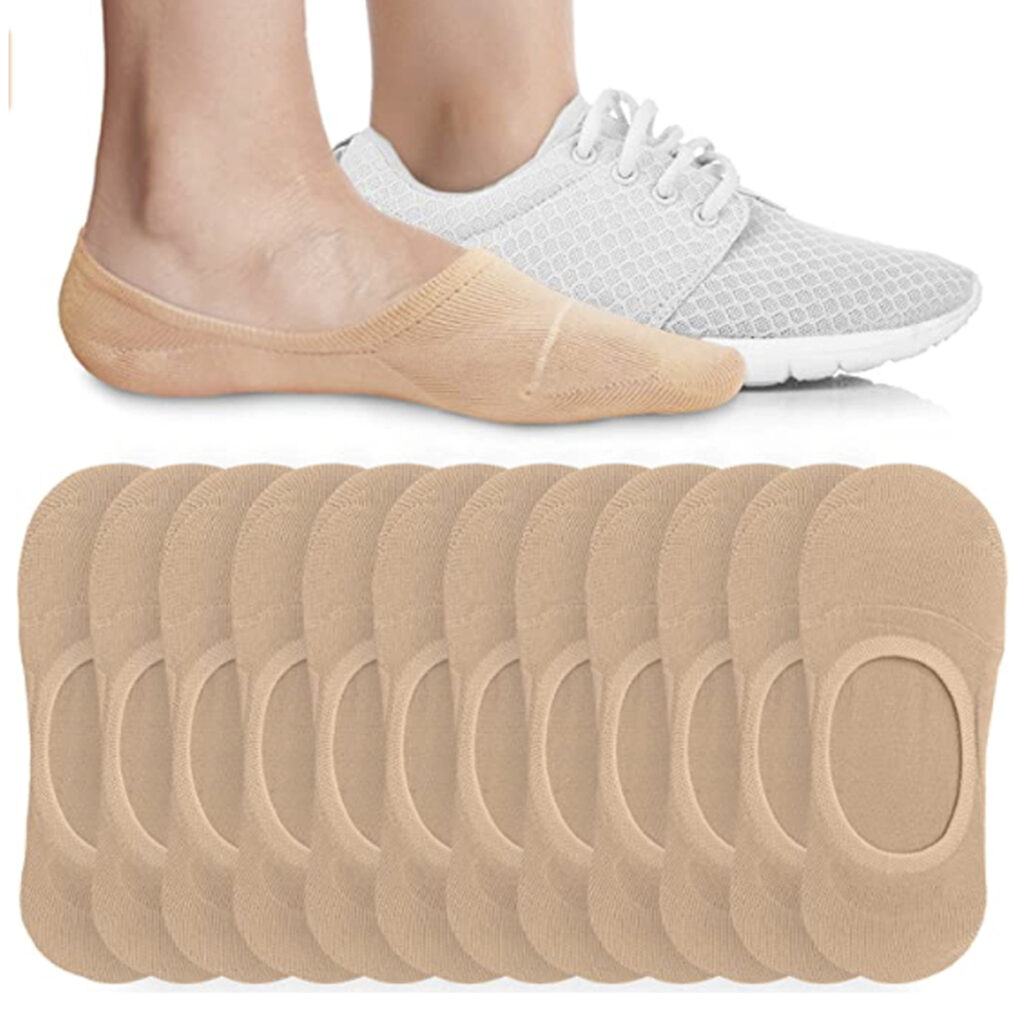 These no show socks are game changers! They stay on my feet all day, are great quality and an awesome price. I couldn't do spring without them! $15 for 6 pair.
This swim bag is so useful! It is huge and mesh so it doesn't stay gross or wet after a day at the pool and lets sand shake out if you are lucky enough to go to the beach. I love all the outside pockets and there is also one waterproof zippered pocket on the inside to store your phone and keys. It is light and easy to carry and can even fold up to take on vacations. ($17)
*I am an affiliate for many of the links, but these are my honest opinions. Thanks for helping support my research and writing.