How To Clean White Baseball Pants
In my perfect world, baseball pants would only be sold in 3 colors…black, dark grey, and navy blue. However, someone who obviously is not in charge of laundry decided long ago that the ideal color for a uniform whose main purpose is to slide in red dirt is WHITE. Don't get me wrong, I love white almost as much as all the Instagram posting interior designers, but I do not have the budget to buy a new pair of baseball pants every other week.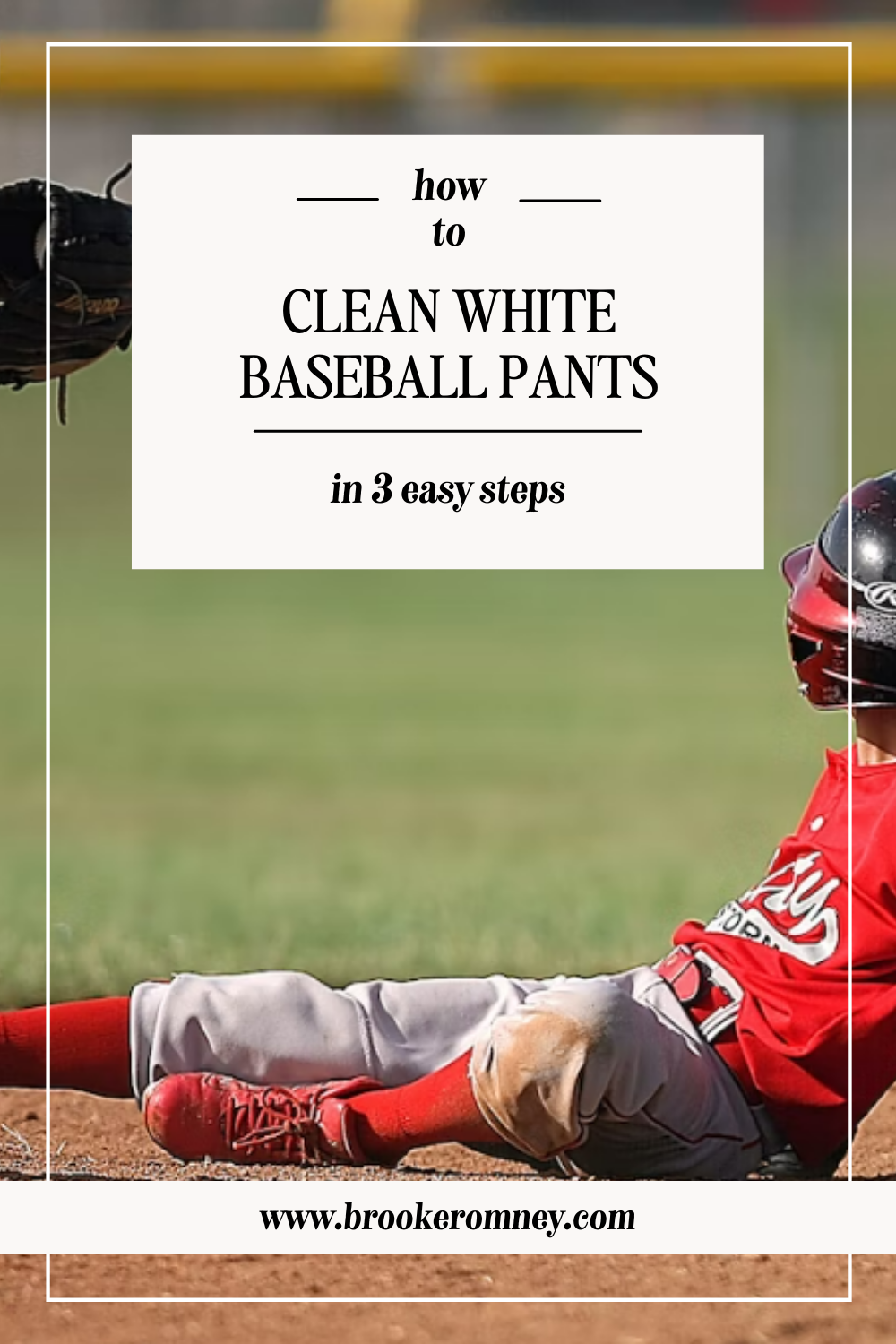 The Secret to White Baseball Pants
So, if you are feeling my pain and can't figure out how to clean white baseball pants, I have great news for you. My genius friend, Shelsea, a serious baseball mom introduced us all to something life changing…IRON OUT. It is a rust remover that does miraculous things for white baseball uniforms!
How To Clean White Baseball Pants with Iron Out
Put 1/2 cup of Iron Out in a sink full of warm water and soak the pants for a few hours in the solution, then, throw the pants in the washer with your regular detergent, toss in 1/2 cup of the Iron Out and the results will thrill you, promise. The pants came out looking so beautiful!
You can get Iron Out for your baseball pants on Amazon or we have seen it at times at Home Depot and Lowe's.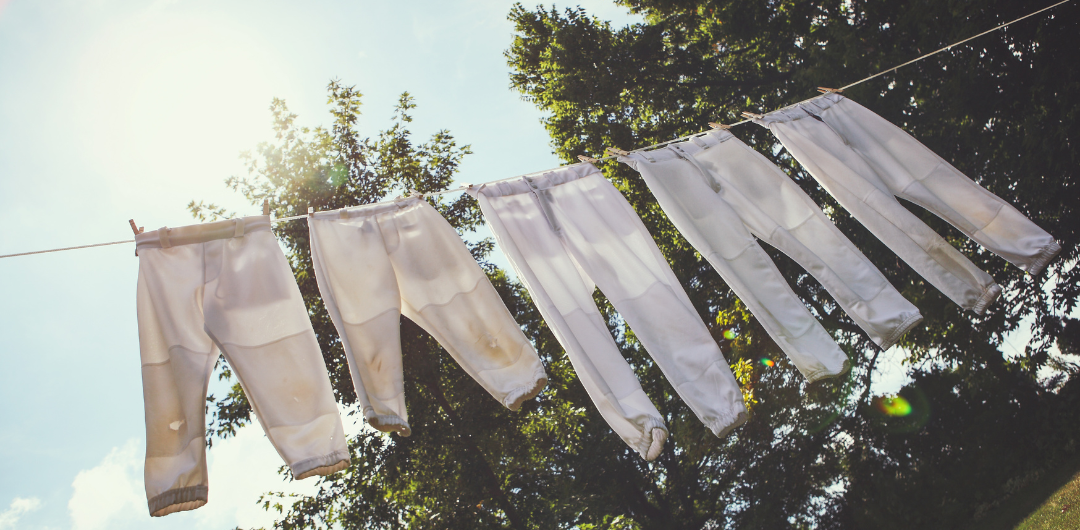 Frequently Asked Questions
Is it supposed to smell like that? Yes. It smells pretty nasty, but the results are worth it.
Does it bleach the other parts of the uniform? I have used it on white pants with a black stripe and my black stayed nice and dark. I have also used it on grey pants and had no problem with fading. However, I cannot speak to all colors or material, so be careful.
Will it take out everything? It drastically improved the look of our pants. However, we have a few light red spots still because the stains were there before. I will now be vigilant about soaking after every game.
Does it get out other stains? Hmmm, not really. For grass and food stains, I still spot treat with Shout or with the blue Dawn and hydrogen peroxide in a spray bottle.
Do you need to use bleach? The bottle warns against using with bleach or Oxy Clean, so I didn't try it. If you do, let me know what happens, especially if it is exciting.
Other Tips for Cleaning Baseball Uniforms
Info from another Iron Out user: FYI don't use Iron Out on uniform shirts – it can take the color out of logo's! We don't want any upset kiddos here! You can use bleach and OxiClean if you need to.
For baseball shirts: Try Fels-Naptha soap and scrub the stains, then soak in OxiClean before washing. This takes a little more elbow grease, but there's no risk of fading.
So, there you have it, how to clean white baseball pants with iron out. Let's Play Ball!