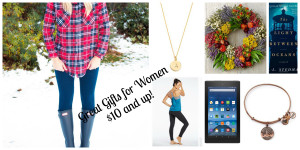 It is tough buying gifts for women. They have either purchased everything they really need, or they have a strong opinion about everything they really want. Here is a little list of "home run" gifts for the mother/sister/wife who has everything!
For Everyone
Kate Spade Gold Initial Necklace: If you are looking for the perfect piece of jewelry, this is it. This simple gold pendant necklace is my very favorite thing; I wear it almost every day and it goes with everything. It is sturdy, classic, and easy to care for. I love that the chain has an adjustable length so it can layer with other gold necklaces or stand on its own, and the initial gives it that personal touch! ($58.00)
Hunter Rain Boots: These boots are a universal love…practical and cute all at the same time, plus it is easy to figure out a shoe size without too much fuss! ($100-$140)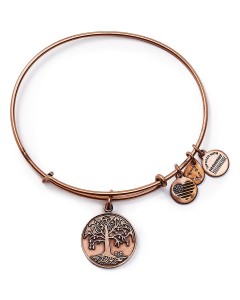 Alex and Ani Bangles: I love my Alex and Ani bracelets. They are so easy to wear and go with everything. You can choose one that is sentimental or just great to look at…I have both and love them equally. They come in silver or gold or with lots of other fun colors and stones. Such a great tradition to add a new one each year ($25-$100)
Zum Mist, Sea Salt: A friend gave me this aromatherapy Zum Mist for my birthday and it is absolutely one of my favorite gifts ever. It is made from essential oils and smells like a fresh summer's day…a little floral a little citrus and a lot fresh. You can use it as an air freshener, car freshner or a body spray. Every time I have it on, someone asks me what I am wearing. I love that it isn't alcohol based and it isn't too over powering. My whole family LOVES it. I am sure this will be a hit this year…would make a perfect stocking stuffer or friend gift! ($11)
Sterling Silver Bird Necklace: These 3 birds are teeny tiny and the silver chain is delicate. I was given this for my birthday, and it always gets noticed when I wear it. It's a great, simple necklace that can go with anything or is perfect for layering ( $19.99 and it's even cuter in person).
Minky Monster Blanket: We received this incredibly soft and luxurious blanket last Christmas and we have used it non-stop. It is the absolute favorite in our chilly basement and was such an awesome gift. These blankets are not cheap, but they are so worth it. Ours does not have satin trim and I love the way it looks as a decorative throw. This is the ideal gift for the woman who has everything! From $135-$170, but watch for deals during Cyper Monday or during Black Friday. They usually have great sales.
For The Sentimental Gal
Photo Books: A few years ago, I started creating a photo book for the grandparents each year full of photos of the times we had spent together. They love it so much! The look on their faces and their tears make all the time and energy worth it. This is a gift I will continue. ($20-$120 depending on pages)
Photo Ornaments: It is such a fun idea to get a photo ornament of your family each year. They will quickly become your favorite Christmas decoration. ($16-$25)
Chat Books: If you have an Instagrammer in your life, these chat books are a must. These 6×6 books include 60 photos for $6. There are other options for those that do not do Instagram that are super appealing. Give her a subscription for herself or a copy of one of your books, especially if she is a grandma that doesn't use social media. If you mostly take pictures of your kids, they would love these too! ($6)
For the Fitness Buff
Fabletics Outfit or Membership: Fabletics is an athletic clothing company that was started by Kate Hudson. I have LOVED my items from their site…great fit, exceptional quality, easy to return and ship, and so many cute options. If you are feeling generous, you can give the lucky woman in your life a subscription to Fabletics where they will get an outfit each month, or you can save money and order the first one only which is a GREAT deal…$30 for a full workout outfit (basically the cost of one item anywhere else). No worries if she doesn't love it or it doesn't fit, returns are simple, and cancelling your membership is as easy as a phone call.
Waterproof iPod Shuffle: Is the lady in your life a swimmer? She will love this water-proof underwater iPod…makes that hour in the pool fly by. ($145)
A gift certificate for something new or different:
Shaking up your workout is always a great idea, so introduce her to an interesting class like yoga, pilates, barre, or crossfit.
For the Gardner
A Succulent Terrarium: This one offers an awesome splash of color during the winter months and comes in kit form ($34).
Williams Sonoma Farmer's Market Herb Wreath: This wreath is absolutely stunning. Made of dried flowers and herbs it will brighten your space every day ($99).
Fresh Flowers: Everyone likes getting flowers, but everyone will love getting THESE flowers from Olive & Cocoa...seriously breathtaking and no floral arranging skills necessary ($68-$114)!
For the Reader
Kindle Fire: I LOVE to read, and I swore that I was a "real book" person…until I got a Kindle. I was shocked at how much I adored reading on my Kindle. It was one of my very favorite gifts (and it is broken from dropping it a few too many times, hint hint.) I also enjoyed that it could double as a much less expensive tablet. Only $50 right now for an awesome product. If you like something without a "screen feel" you can snag a more simple Kindle version that does not make you feel like you are reading off a computer, but it's been updated to be much more user friendly ($79). I promise, she will love it.
The Light Between Oceans: If you need a gift book, this novel currently tops my list. It is FANTASTIC. Everyone who has picked it up has loved it. It is interesting, deep, emotional, romantic, thought provoking, and as a bonus, you won't want to put it down. Plus, it's clean enough to give to your grandma. You can't fail with this one ($9.50). For other recommendations, click here.
: If someone you know loves to read but never has the time, an audibles subscription is an ideal gift ($45-$150).
An Amazon gift card: These are golden and work for paper books and kindle versions alike. Perfect for a stocking stuffer!
For the Eco-Friendly or Practical Woman
Norwex Cleaning Supplies: Now, this doesn't sound very posh, but Norwex is an incredible eco-friendly cleaning product company!If you are a first time Norwex user, start with the Basic Package for ($31.99) that includes the Enviro-cloth and the Window cloth. However, you will love everything you order! To purchase, click on the above link, fill your cart, check out as a guest, and search for Brooke Romney as the host. Your items will be shipped to you in 7 days!
For the Clothes Lover
Hoodies from Love Winnie James
: A mom can never have too many hoodies in her wardrobe…these from Love Winnie James are all great…one for every taste: floral, stripe or plaid. Great fit, great quality, great price. I love them all. If you have sizing questions, they are great to help! ($29-$32)
Gift cards: This really is the safest bet when it comes to clothes, and I'm not sure anyone feels disappointed with money to their favorite store!
Stitch Fix: Stitch Fix is a very cool new company that has stylists pick out clothes for you based on your info, size, preferences, and pinterest boards.You can choose to get a box monthly or at any interval you schedule. You keep what you love and send back what you don't. It is an awesome way to get some variety into your wardrobe and perfect for both the clothes lover and the person who hates to shop. If you want to surprise her with her first box on Christmas morning, stalk through her closet for sizes of her favorite items and guess on style or go to her Pinterest board.You can always play it safe with a gift card to the site. If you are looking to gift something over the top, this would be awesome!
For the Foodie
A Spiralizer
: This is also an awesome idea for a health nut. This cool invention makes noodles out of your veggies, giving low-carb and gluten-free friends all kinds of great options! ($40)
A cooking class: There are so many great ones out there..find a local favorite.
A tasting meal: Many great restaurants offer a tasting meal with a large number of courses and fresh ingredients, search out these spots in your city and go together.
Cookbooks: I know it is easy to get recipes online, but I still love a great cookbook. I have loved everything I've made from Our Best Bites and Six Sister's Stuff and if you are just beginning to cook for your family, The Ivory Family Favorites can serve as your kitchen Bible.
For the Impossible to Shop For
I have found that for those who are hard to shop for, giving an experience together is often the most loved gift. However, be sure you really make it happen…buy the certificate or the tickets and plan a day right away. Some ideas for this: cooking classes, a dinner or lunch date at a favorite spot, a manicure or pedicure, a spa day, an art class, a CLEANING SERVICE, a musical or play, a family photo session, a concert, a museum visit, a sporting event, a girl's weekend, a day at a rejuvenating or spiritual retreat, or hotel stay. If you want to spend a bit more, you could give season tickets!
Free Gifts
Sometimes budgets are tight, but you don't have to spend money to make it special! Here are a few ideas:
Babysitting: What mom would not love a night out with her hubby or girlfriends? If you can't afford a great gift, give her the gift of time.
Homemade monthly dinner or dessert: How cool would it be to have dinner brought to your family once a month or a frozen dinner to pop in the oven? What about a yummy dessert? That would be an awesome gift!
Talent sharing: Are you a good photographer? Super organized? A great designer? A good math tutor? Can you make awesome crafts or wonderful bread? Give your talents away this year instead of a gift. So many women I know do things so well…I would love to have their services and time!

A night together: If you can't afford something big this year, how about inviting the family over for board games and dessert or dinner and movie? A night of entertainment is a wonderful gift!