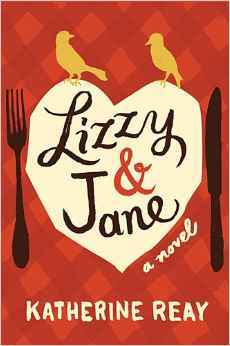 This book just made me smile! Lizzy and Jane reminded me that clean, contemporary, well written novels can still be relevant. I enjoyed the characters and relationships and liked suspending my reality for a bit while I delved into this book. There were faults (some story lines that were not fully flushed out or themes that reached a bit), but I was excited every night to pick it up and stayed up way too late to finish it. When it ended I had a smile on my face and wished that there were still a few more pages to go.
Highly recommended to those who like Dear Mr. Knightly, contemporary Jane Austen-like books, or clean chick-lit.
The publisher is giving away one copy of Lizzy and Jane to a lucky Mom Explores Michigan reader. Just comment on my facebook post, HERE, and tell me your favorite book of all time. I will do a random drawing on Friday night for the winner!
Goodreads.com summary: Lizzy and Jane never saw eye to eye. But when illness brings them together, they discover they may be more like Austen's famous sisters after all.

Lizzy was only a teenager when her mother died of cancer. Shortly after, Lizzy fled from her home, her family, and her cherished nickname. After working tirelessly to hone her gift of creating magic in the kitchen, Elizabeth has climbed the culinary ladder to become the head chef of her own New York restaurant, Feast. But as her magic begins to elude her, Paul, Feast's financial backer, brings in someone to share her responsibilities and her kitchen. So Elizabeth flees again.

In a desperate attempt to reconnect with her gift, Elizabeth returns home. But her plans are derailed when she learns that her estranged sister, Jane, is battling cancer. Elizabeth surprises everyone—including herself—when she decides to stay in Seattle and work to prepare healthy, sustaining meals for Jane as she undergoes chemotherapy. She also meets Nick and his winsome son, Matt, who, like Elizabeth, are trying to heal from the wounds of the past.

As she tends to Jane's needs, Elizabeth's powers begin to return to her, along with the family she left behind so long ago. Then Paul tries to entice her back to New York, and she is faced with a hard decision: stay and become Lizzy to her sister's Jane, or return to New York and the life she worked so hard to create?