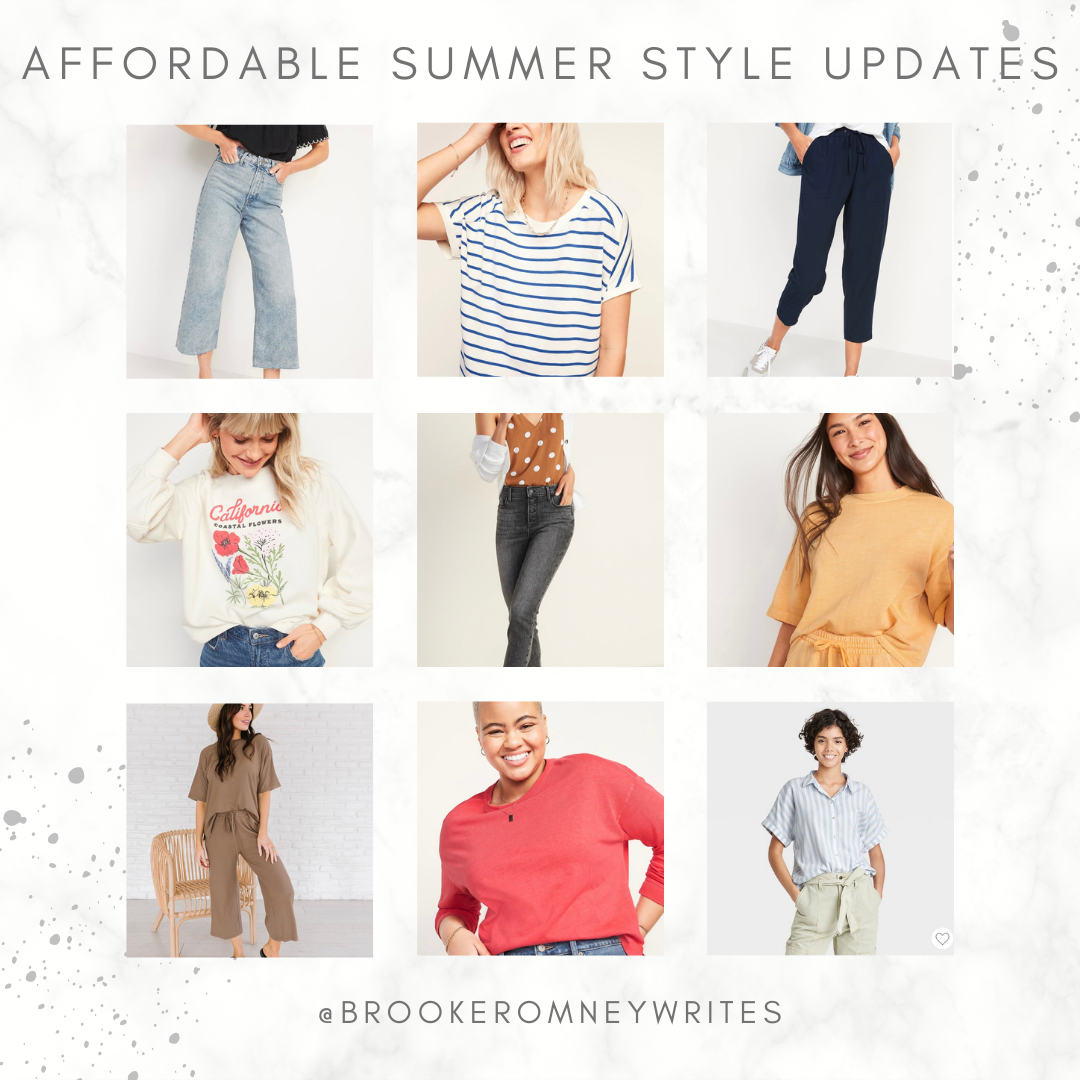 I am far from a fashion blogger and will never claim to be one, but I am a sharer, and when I find something good, I like to let other people know about it.
Over the last 18 months, I pretty much lived in comfy clothes. Now that the world is coming back, I was in need of a little clothing update.
Fashion seems to have changed overnight, so I tried a few new styles and found a few worth sharing.
As always, I mostly go for AFFORDABLE options that are easy to find and return if you don't like them (though I will spend more on a good swimsuit or pair of shoes).
If you need a little update, maybe a few of these ideas will work for you too!
(If you want to see me try on these items, head to my Instagram BrookeRomneyWrites under the highlight bubble: Products I Love or click HERE)
PANTS
These high-waisted, wide leg jeans are actually so cute. The wide leg is much cooler for summer and they are a great wardrobe update. Under $40 and often on sale. I would go up a size because there isn't a lot of stretch in the fabric.
I'm not sure I will ever fully let go of skinny jeans but these feel a little updated with the high waist, acid wash, raw hem and button fly. Enough stretch to be comfortable and flattering. I would go with your normal size. $40
I also really loved these for summer and got them in a Petite so they would be a little shorter. The wide leg is so much cooler than a skinny jean, and it is fun to have a little style update that is also flattering. I went up a size in these as the fabric doesn't have much stretch. ($35)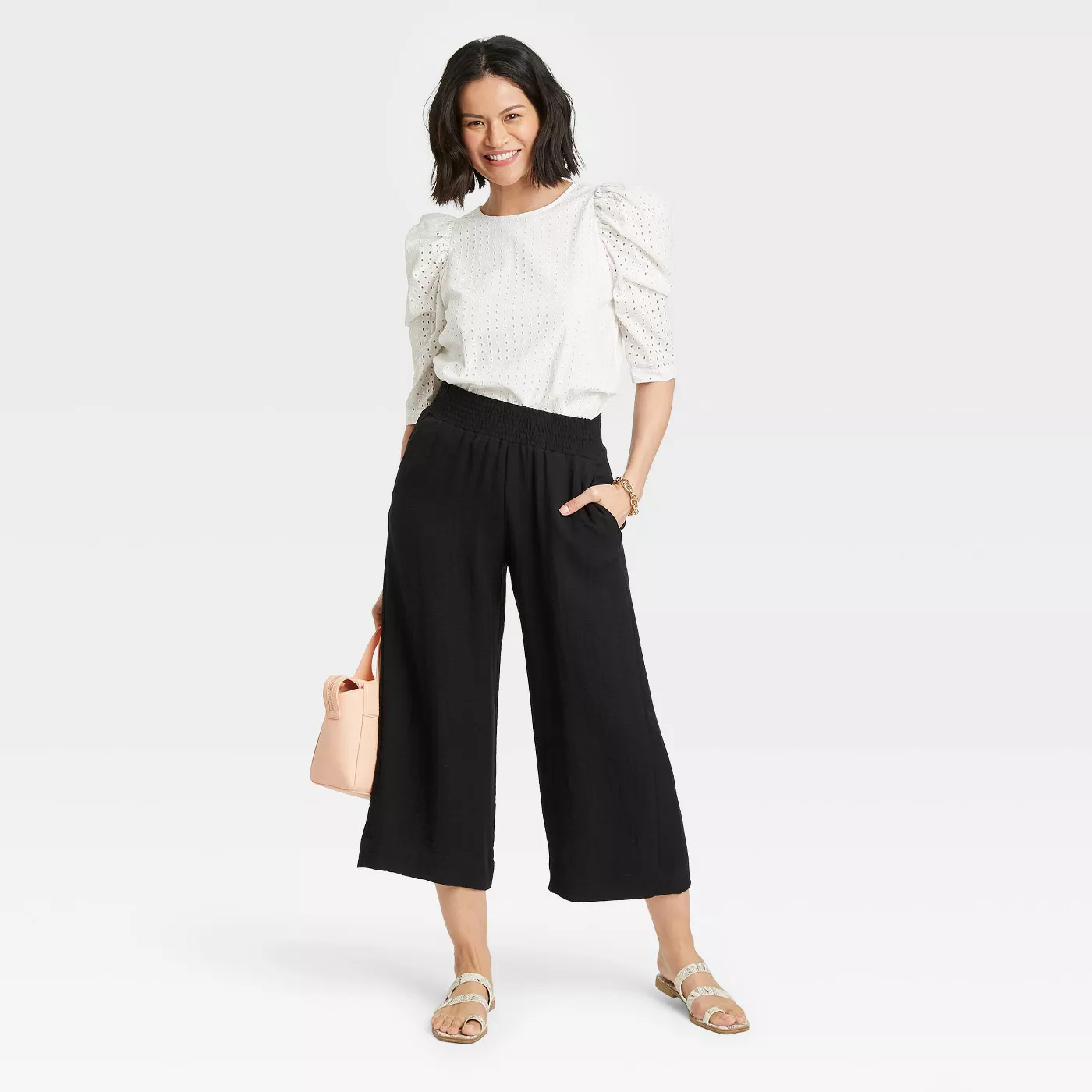 If you are not quite ready to make your jeans wide leg, these cropped linen pants are fantastic! I love that they don't have a waist tie, so you can easily dress them up and they have an elastic waist which makes them pretty perfect! The come in 3 colors and would be the perfect option for looking nice but staying cool in the summer. Also a great casual option! Only $25!
I don't love wearing shorts, so these are such an incredible find!! They are the lightest joggers I have ever tried on and the crop length with looser bottom makes them super breathable and easy to wear. They are high waisted so they work well with a more cropped shirt. You will probably find me in these 90% of the summer. I need to grab a few more colors. I sized down in these as they are plenty roomy. ($30)
This is the same super light material, but in a full jogger pant with a tapered zipper bottom. I love  mine and they look nice enough to dress up a bit. The material is so breathable, they are an easy choice for summer! Mid rise and come in a ton of colors!!! ($32)
I love this set from Brickyard Buffalo. It is perfect for an easy weekend or a slow Sunday! I love the ribbing and the option to wear it as a set or as separates that are both comfy and cool. I have this brown color (mocha) and it is perfect. I went up a size because I wanted it to be roomy and I'm glad I did! Cost is $50 for the pants and shirt together, but you can save $5 with the code BROOKEROM5
TOPS
I am always on the lookout for that perfect basic shirt, and I found it! It is super lightweight, has a cropped, boxy fit that feels stylish but also flattering and works well with the higher waist bottoms. It will keep me cool yet covered and works casually and a bit more dressed up. In fact I loved it so much, I bought one in almost every color (there are 4 listed here)! You know what my uniform this summer will be. The price of $13 can't be beat. I got my normal size, but you could size down if you want it a little less loose. (one note, the arm holes are a bit wide. This didn't bother me, but just wanted you to be aware).
This fits just like the striped one and has a slightly heavier fabric, but not so heavy that it isn't cool. I love the yellow so much! I got my regular size. ($13)
This was an awesome find too. A little longer if you don't like things cropped, and I loved it with my high waist skinny jeans. Comfy yet updated and I loved the fresh color! It is also perfect to wear to the gym or running errands after a workout!  ($30)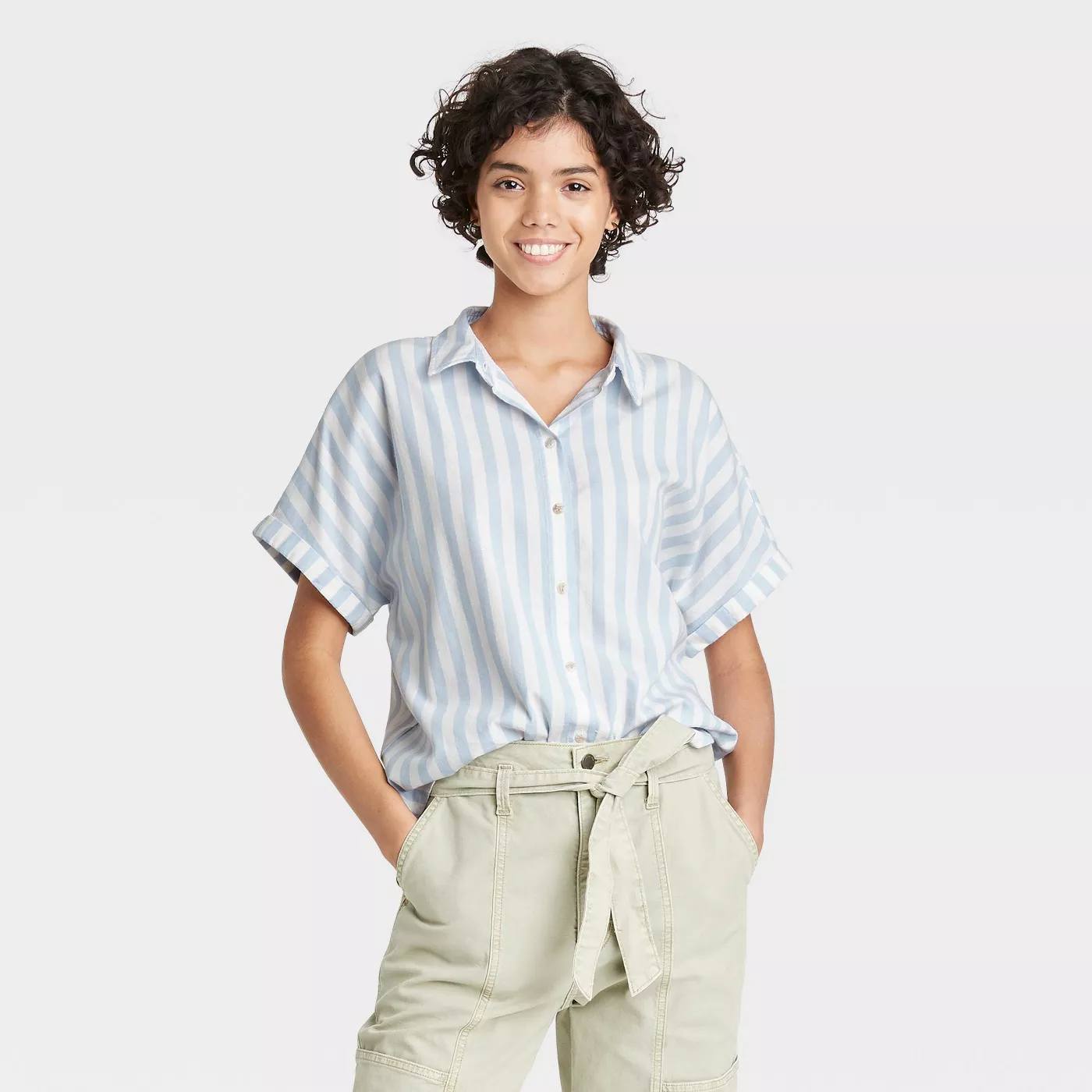 I love a good button up in the summer! It can be both casual and dressy and matches with just about any kind of bottom. This one is awesome and only $18. Comes in lots of different prints!
If you still throw in a long sleeved T in the summer, I absolutely love this one. The colors are perfect and the fit is just right. The material is light enough to breathe but heavy enough for a windy beach day. True to size and under $20…the perfect basic.
I am always up for a good sweatshirt for the cooler summer nights. This is one of my favorites with the puff sleeves and loose bottom. Easy to dress up or down and nice and cozy. Can't go wrong with the purchase. Lots of colors to choose from. ($25)
I don't wear this on its own 🙂 but it saves me whenever a shirt is too sheer or too bare. It has made just about any shirt wearable without giving me any extra bulk around the waist and it's also nice and thin up top. If you don't have one, you need this in your summer wardrobe! The perfect layering piece! ($12)
SHOES
I have hard feet…tendonitis in both and sensitive in every way. I am wearing old lady shoes way sooner than I wanted to, so I love when I find great shoes that feel good and look good. I always have to have a strap on the back or I will hurt for days, which is limiting when it comes to sandals! Here are a few that will get me through summer!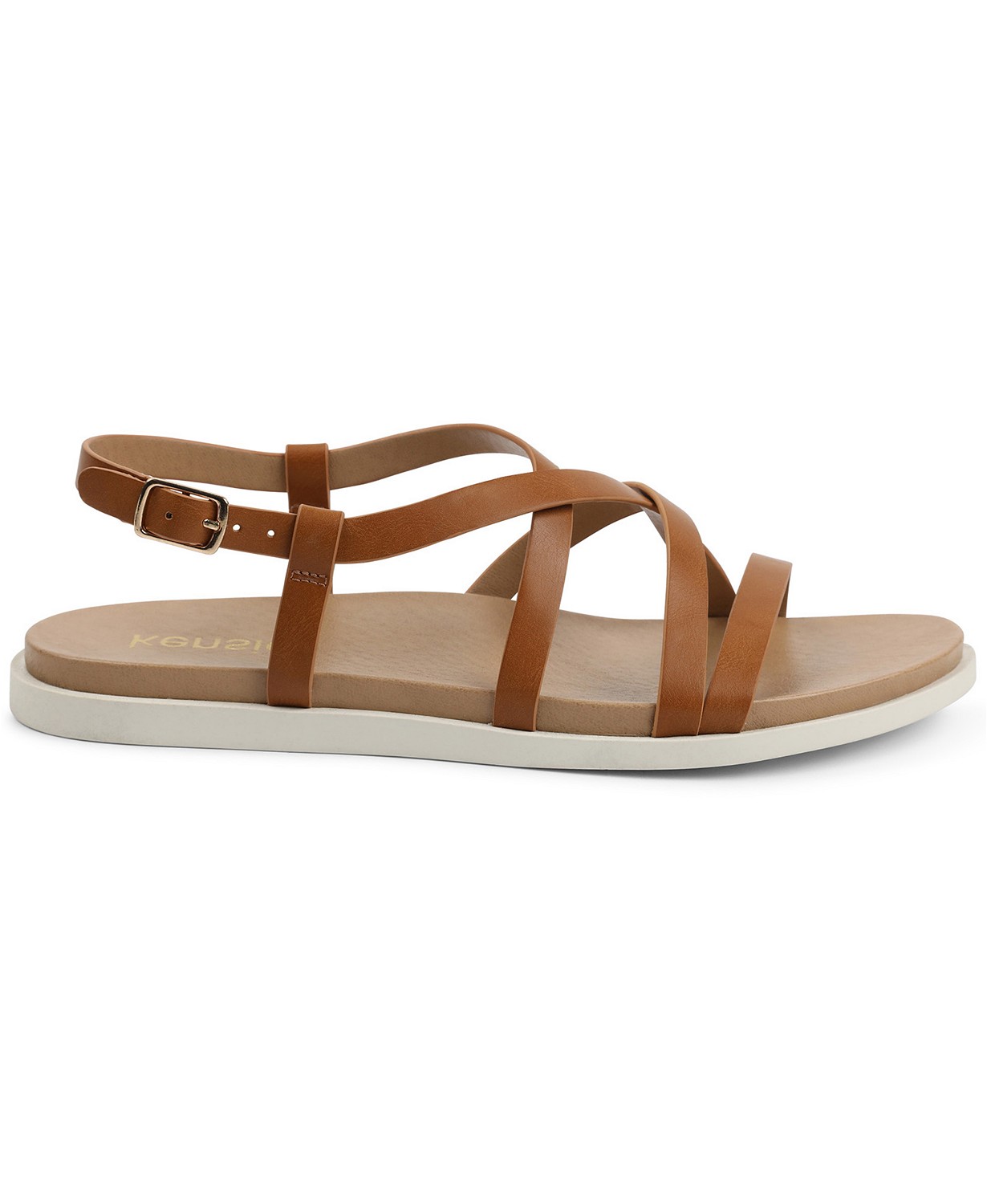 These have a nice cushion, a good strap, and look great with just about everything. I am a total fan! They also come in black!  ($50)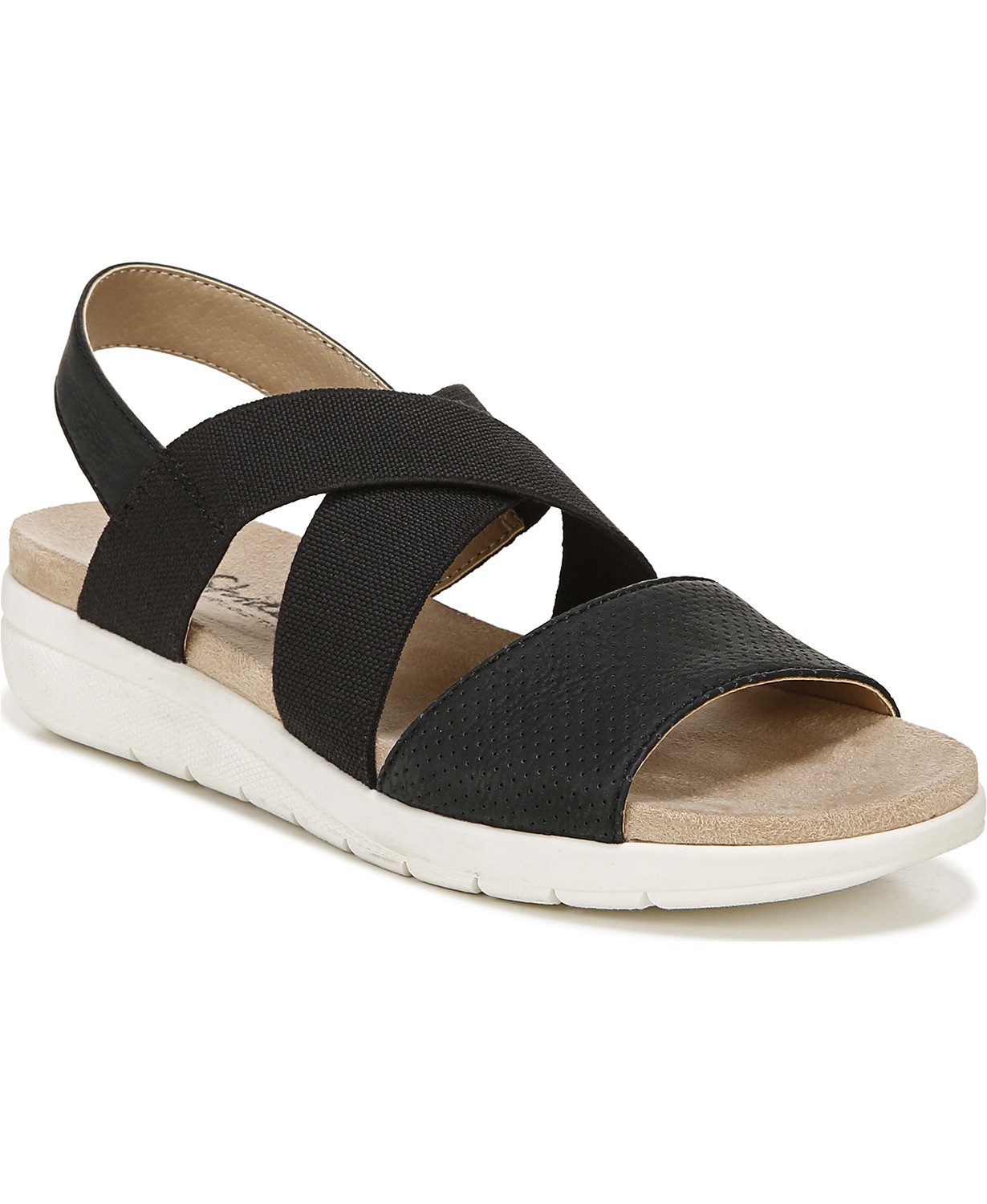 These are also super comfortable with great padding and a nice sling back. A little higher platform and a little chunkier if you like that! ($70)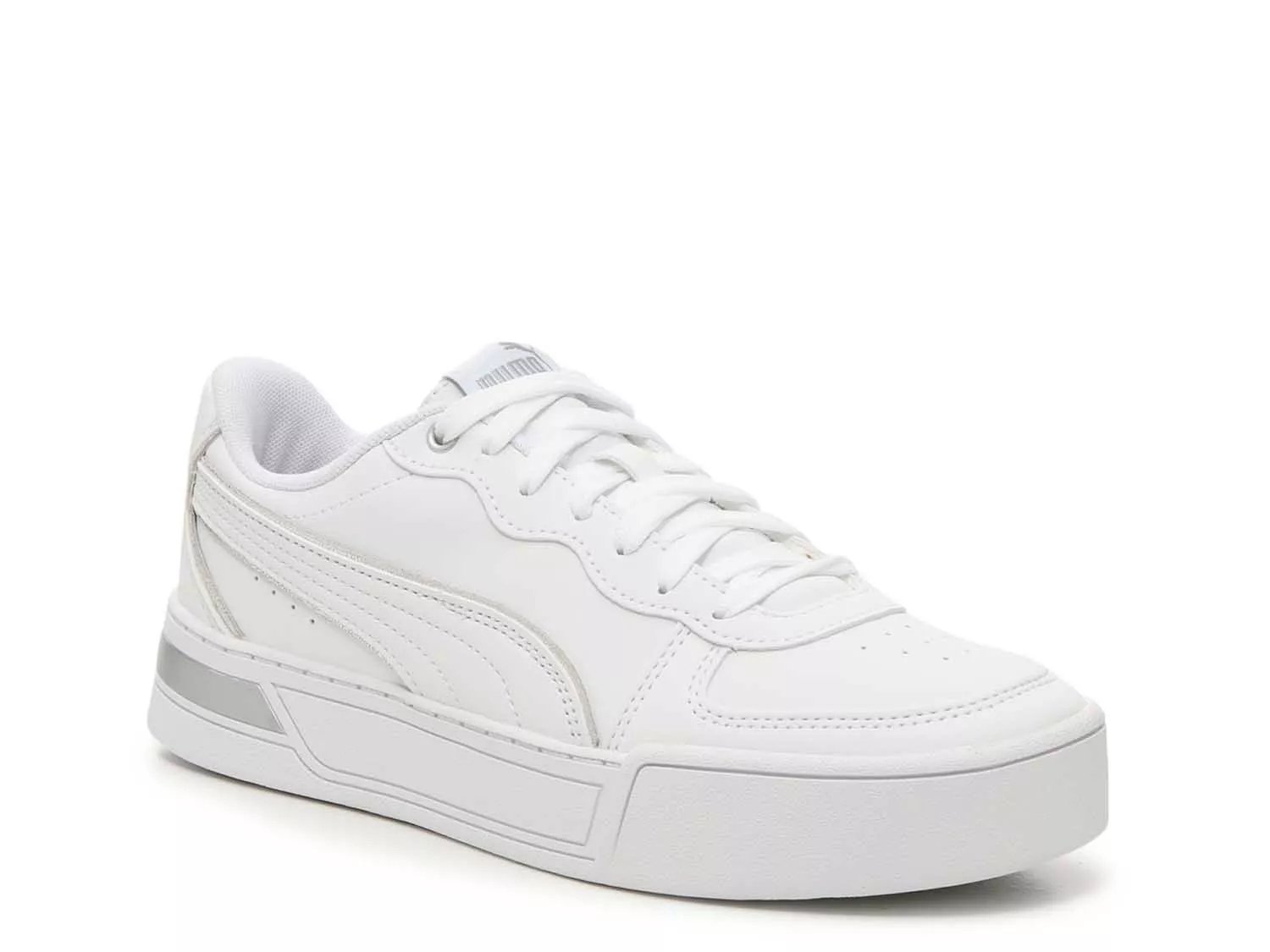 I have been wanting a sneaker to wear with my wide leg jeans to keep things more casual, and I loved the Puma with the soft foam and rounded toe. I tried on about 12 different pair and these were the winners for me! ($60)
I got these a couple years ago, and I absolutely love them. They are light, comfortable, water repellant (not waterproof) and have so much traction. They have completely changed hiking for me. Not sure why I waited so long. Size down about a 1/2 size on these. One of my best purchases ever and absolutely worth the money. ($120)
Mizuno running shoes healed all my foot problems 6 years ago, so I have been dedicated to them ever since. I especially love their new model…the most comfortable yet. ($120)
SWIMSUITS
I am really picky when it comes to swimsuits! I like support and a great fit, which doesn't always come cheap, but I have a couple options I think might work for you at a variety of price points.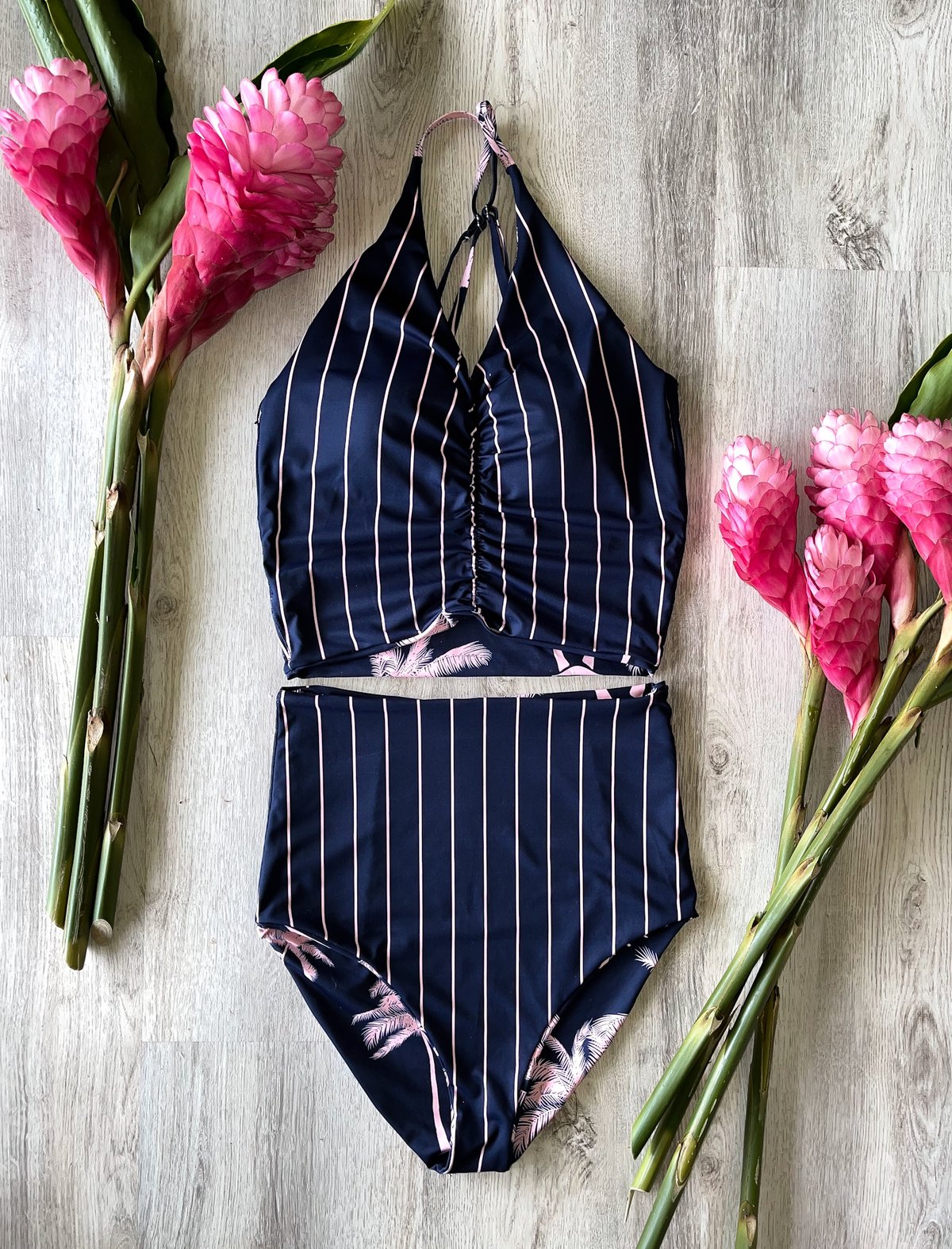 This is for sure a splurge, but I love it. It is high waisted, reversible (2 suits for the price of 1!), and comes with decent support up top especially because the straps are adjustable. Plenty of coverage all the way around and a super fun print. No stomach shows, which I love. A different look than all my current suits and I am a big fan. ($92 but take 10% off with code BROOKE10)
I have had this suit in a different pattern for 3 years now and it is still in awesome shape. It is my most supportive suit with the best coverage, and it still feels fashionable and fun. It is comfortable and easy to wear. It was a great purchase! I love my two piece with the Bardot top and high waisted bottoms from them too! ($80)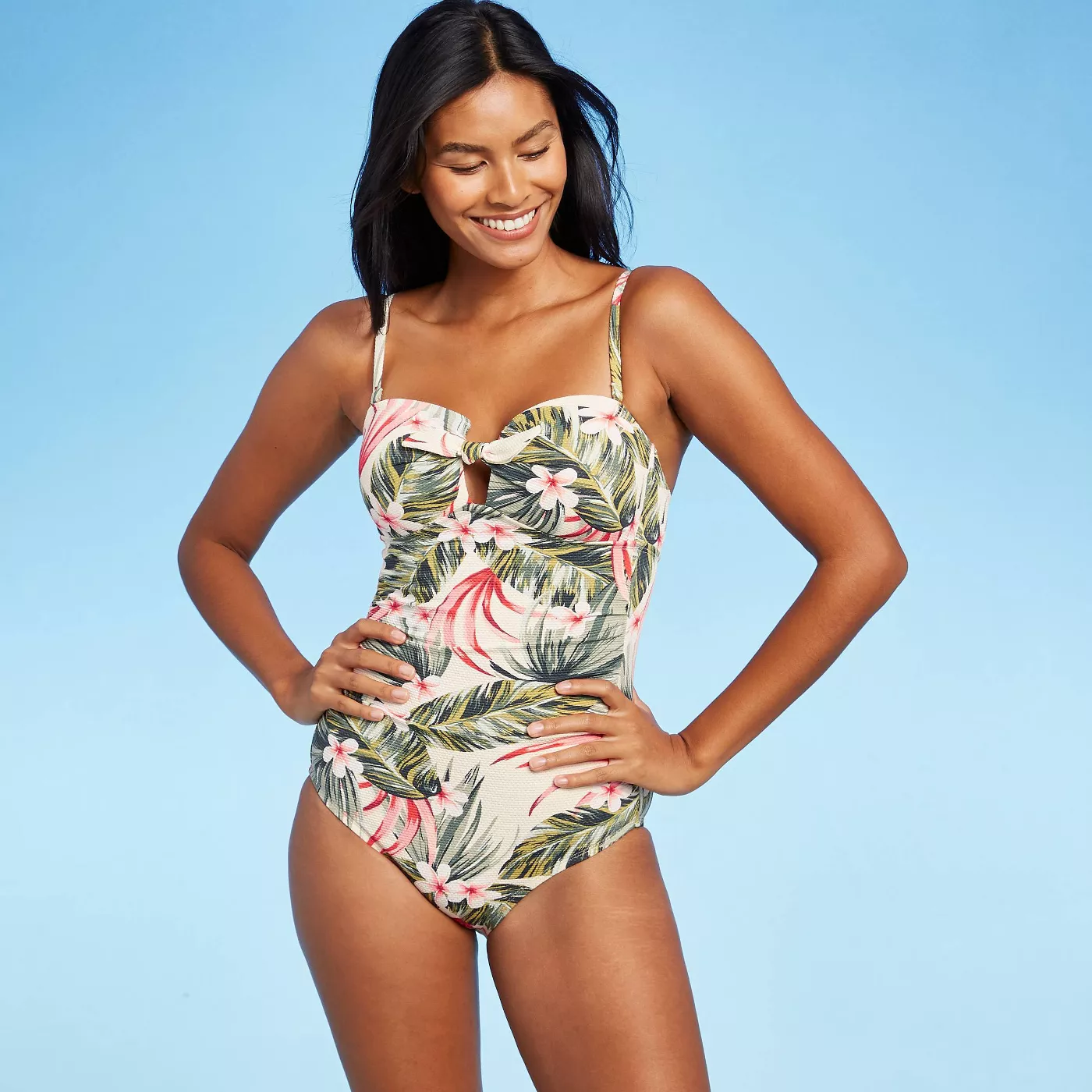 I love this suit!!! It is so flattering with great coverage. Love the adjustable straps and nice padding to give lift up top and the pattern, slight rushing, and texture makes it super forgiving. Good coverage in the back too. Material feels high quality and has good shaping. True to size. ($40)
I bought this suit after seeing it on Merrick's Art blog and because it was only $13! I thought it had to be too good to be true, but it is a pretty great swimsuit! I like the underwire for support and the adjustable straps. It doesn't have a whole lot of spandex or extra Lycra to hold you in, but if you want a fun suit that is inexpensive with a flattering pattern this was a great one! I am often between sizes and I went up not down.
I would love to know if there are any great summer finds I am missing! Pass them along!