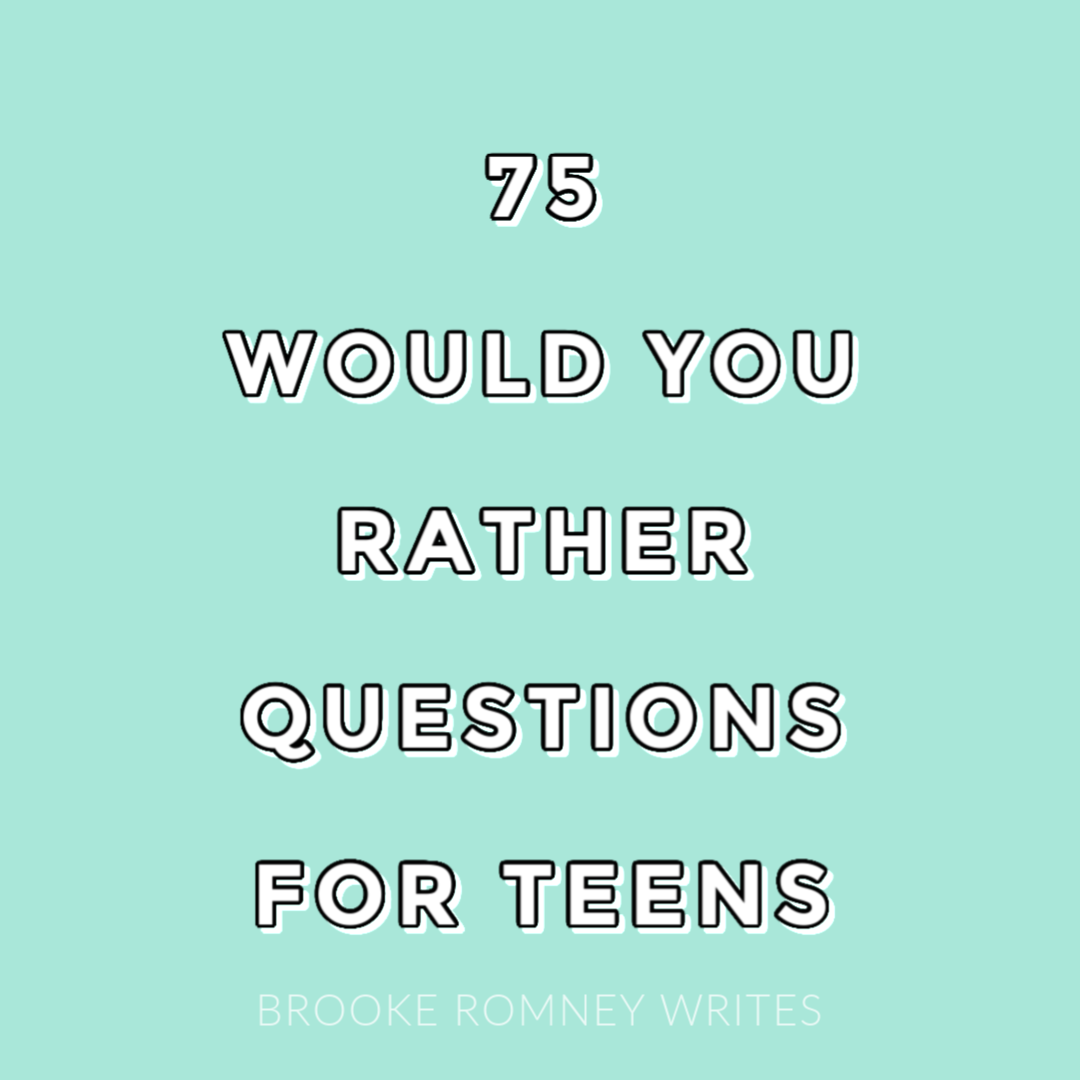 Sometimes teens need a little help getting to know each other, and this list of 75 teen specific questions is perfect to break the ice! There are some thinkers, some funny ones, and some so difficult the answer is almost impossible to decide on.
We used these during our White Ribbon Week at the Junior High, but they would be great for family dinner table conversation, ice breakers at a school or church event, a long car ride, family reunion, or super fun around a campfire at summer camp. With 75 there are plenty to last all week!
You can cut them into strips and pull them out of a cup or laminate the whole set and use them again and again. Enjoy a little preview, and if you like them, purchase the whole list for $2.00, linked HERE. Do you have one I should add to my list? Add it in the comments, the more the better!!