I love it when some of my favorite bloggers give me their Top Ten Posts of the Year, so I thought I would try it out too! 2016 was a good year for Brooke Romney Writes…a few articles that meant a lot to my viewers, some big successes in the Deseret News, speaking engagements that allowed me to personally connect, and a couple fun TV appearances that kept my schedule just the right amount of busy.
While numbers can be exciting, my real highlights are a bit more simple: a heartfelt comment on a personal article, an email from a husband telling me that something I had written changed the way he viewed his wife, a Facebook post sharing a political article I had written that healed her during a difficult time.  These are the reasons I write.
I cannot thank you enough for your support and love this year. I read every comment on Instagram, see every Facebook share, and try to reply to every thought on my blog. I am grateful beyond measure for the love I have felt from those I have known forever and from all my new friends who have been so kind. I am looking forward to more good things next year and hope 2017 is your best year yet!!
TOP 10 of 2016 on Brooke Romney Writes
10. My Favorite Restaurants and Hikes in St. George, Utah: I love that you love this post! It took me all kinds of time to research and write, so I am so happy it is being used. If you find something new and great that I have not included, let me know!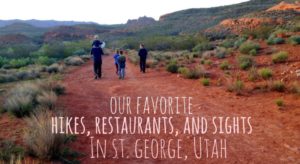 9. I Love You Too Much to Get You a Phone: This one is an oldie but a goodie. Though my oldest now has a phone (a flip phone), I am so grateful I held my ground for as long as I possibly could. You can read more about my whys for waiting in the post.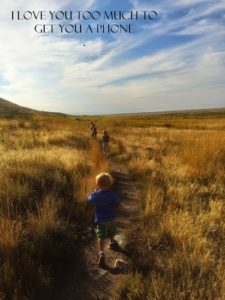 8.  The Blessings of Being Raised By a Low Maintenance Mom: This article has been republished by other sites more times than I can count, is still being read and shared from my own site, and I couldn't be happier. This is one of my all time favorite messages and one that is needed more and more in our society every day. Glad you love it like I do.

7. 60 Great Gifts for Boys: It makes my heart so happy to see so many other moms looking for great gifts that don't involve a screen. Hope it made the holidays easier and gave you a very successful Christmas morning! See the TV spot: Great Gifts for Boys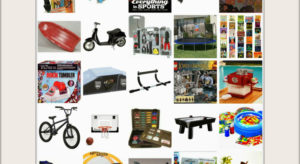 6. Why Every Parent Needs to be Talking about Ryan Lochte: This was a surprise hit! I wrote this article quickly after discussing the Ryan Lochte story with my kids. I saw how it really impacted their lives and their thinking, so I wanted to share it with you, and you wanted to share it with lots and lots of others. Thank you!!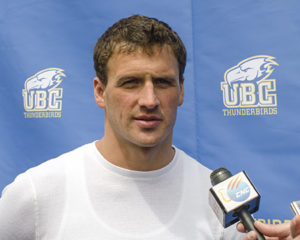 5. Science Fair Fun, How Much Sugar is in What you are Drinking: This is a post I did 3 or 4 years ago that continues to come out on top. It was a perfectly simple science fair experiment for our first young elementary science fair. By the looks of things, others have followed suite.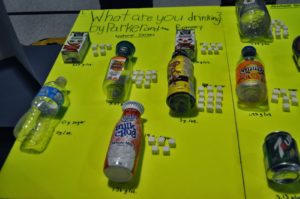 4. 6 Things Every Parent Needs to Know Before Signing their Child up for Instagram: Possibly one of my most important articles for parents of teens and tweens! If you haven't read this one, click on the link right now! See the TV spot: 6 Things Parents Should Know Before they Sign their Kids up for Instagram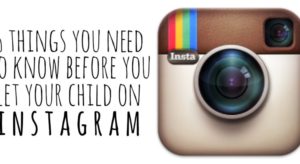 3. As a Mother I Could Never Vote for Donald Trump: This article was written during the primaries, long before we could even conceive of a President Trump. My article, What I will tell my Kids about this Election, is a good reflection on my feelings now. Feeling really happy that the election is over!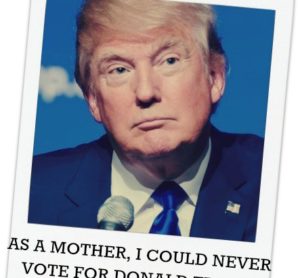 2. Dear President Obama: I have never had so much hatred or so much support for any article I have ever written. This one was off my normal path, but it was something I felt I had to write. I am especially grateful for the comments section of this article where I was able to engage with people about real feelings and concerns and clarify my own intentions. Glad this one is in the past. Contention is not my favorite 😉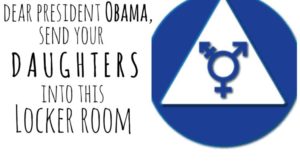 1 The Dangerous Game Middle Schoolers Need to Stop: This article was shared and read over and over again! Parents became more aware, dialogues at home were opened, and adults started watching their teens just a little more closely. I am honored that a little thought I had talking to my own son turned into something that made a difference for so many.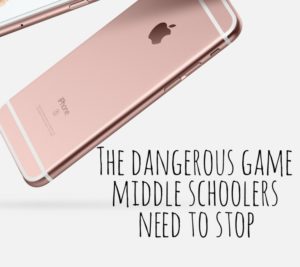 Honorable Mentions (You liked these too, just not quite as much)
What I Will Tell My Kids About this Election
The Post That Will Change the Way You Social Media
I Can Be A Parent and a Friend
TV spots you might have missed:
The Impact of Showing Gratitude for your Spouse
6 Things Parents Should Know Before they Sign their Kids up for Instagram
A Back to School Letter To Your Kids
Getting Your Boys Excited about Reading
How To Be a Low Maintenance Mom
Great Gifts to Welcome New Neighbors