Father's Day is just around the corner, and I have some great options for the men in your life who certainly deserve to be celebrated!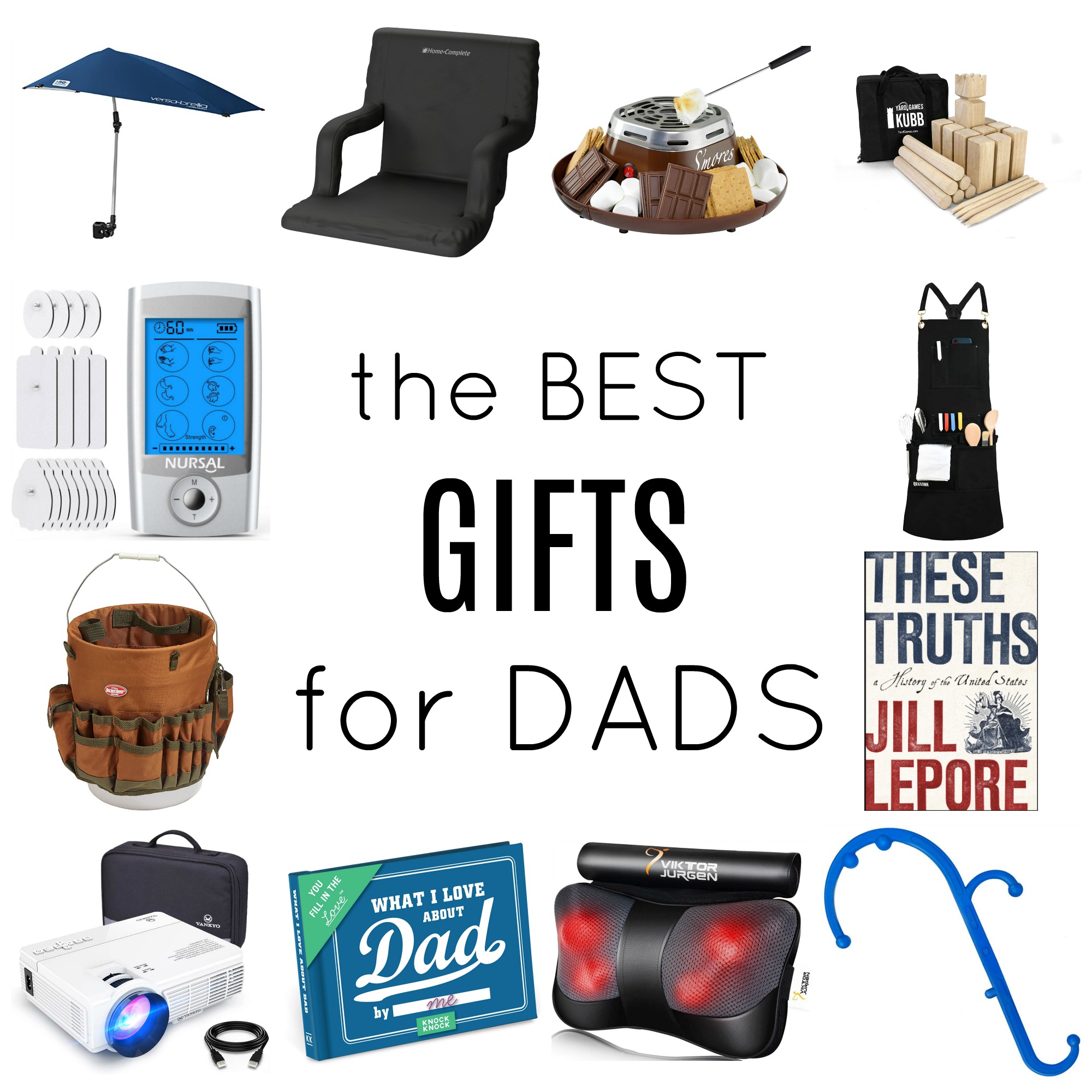 If you don't find something he will love here, check out my past lists HERE, HERE, and HERE. There are some classics that never go out of fun or style for every kind of man in your life!
This little gadget has SAVED us multiple times this year. It uses electric stimulation to help sore muscles, bad backs, and stiff necks or anywhere that is hurting. It has been a life saver and someone in our house is using it at least a couple times a week. At only ($37) it has more than paid for itself and kept us from needing PTs or chiropractors too often for minor discomfort. Your man will love this! Get it for him HERE!
Now this doesn't look like an especially kind gift, but it is pretty amazing for getting out those hard to reach knots and troubled back and neck areas. Inexpensive and sturdy, you will want this little tool around for sure! ($20) Order one HERE.
If you have a man in your life who loves to spend a Sunday grilling or smoking, this apron is the coolest! Heavy duty and room for every tool he needs. He will love you for this one! ($30) Grab yours HERE.
If you don't have the space or money for a fire pit but still want that summer night S'Mores feeling, this portable S'mores maker is great for dad. It plugs in to an indoor or outdoor outlet and provides all the heat you need for a perfect marshmallow every time. ($20) Grab yours HERE.
If you have a gardener or handyman in your life, this makes a really inexpensive gift! Wrap this organizer around a 5 gallon bucket and fill it with favorite gardening tools or a few new screwdrivers and let the man in your life enjoy this organized bucket all season long. Include some small garbage sacks and he can carry the bucket with him as he gardens for quick clean up. A great price too at only $17! Order yours HERE!
My boys got me the mom version for Mother's Day, and I loved reading all their answers! This is such a fun gift for the kids to gift to dad! Only $8 and such fun memories. Order yours HERE soon, they sell out fast!
This is similar to the dad book, but all about grandpa! Get all the grand kids to fill it in, or gift it from just your family. He will love hearing what his favorite little people love about him! ($12) Get your copy HERE.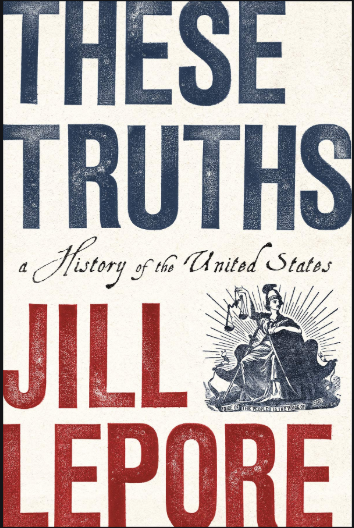 Recommended by Bill Gates and heralded by just about everyone, this book is described as, "Widely hailed for its 'sweeping, sobering account of the American past' (New York Times Book Review), Jill Lepore's one-volume history of America places truth itself―a devotion to facts, proof, and evidence―at the center of the nation's history." My husband cannot put it down! ($17) Order yours HERE.
Do you have a movie lover who wants to enjoy his favorite shows outdoors or on the go? This portable projector that hooks up to your smartphone is a steal and can go with you anywhere. ($119) Start your fun HERE.
This is the kitchen tool dreams are made of. An air fryer allows you to get that yummy, crisp texture without any of the oil and with way less mess and time. Just about anything tastes good if it is air fried…think veggies, take out fries, chicken and a million other options. Super easy to crisp up leftovers too. Perfect for any man at any stage. ($120) Order yours HERE.
I have already recommended this one, but it is that good. Small, portable and works on every body part. Everyone in our family just loves it! I think this gift is a total home run if there is a man in your life that likes a little pampering. You will probably be stealing it for yourself, so basically it's a gift for two! ($40) grab it HERE.
We played this yard game all through quarantine and have converted everyone who comes to our house. It is easy to play and fun for all ages. A little strategy and skill but easy enough for everyone to play. $40 grab it HERE.
Has your area caught onto the Pickleball Craze yet? If not, it's coming! Such a fun way for the whole family to be active. This set is incredibly affordable and will give you hours of fun! ($47) Grab it HERE. If you are more advanced, you will want the more expensive paddles, HERE.
This is on all my lists because if you are a sports family, this is a must! The umbrella is perfect for one person. It is just big enough and clips onto your chair for easy shade anywhere because it bends and swivels to get just the right angle! So awesome for all those sports watching dads and grandpas ($20). Grab one HERE.
Do you need to buy for a man who a lot of time on the bleachers? These seats will be heaven sent for him this year! The fold flat for transport and you can carry them on your back like a backpack…plus they are super light. Order two or you will want to steal his! ($55)
I hope these give you some fun gift ideas for the dads in your life! Have a great suggestion that belongs on this list? Add it in the comments! We love to try new, recommended ideas!
*I am an Amazon Affiliate and receive a small commission when you order from my links. However, all recommendations are my own!