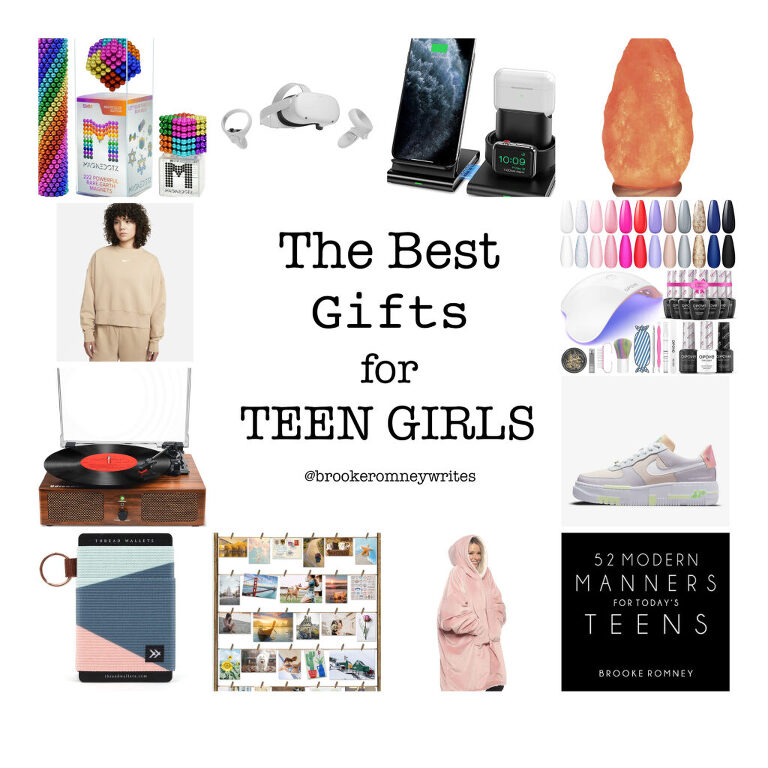 Well, you guys begged for a teen girl guide, and since I don't have any experience with girls, I reached out to our fabulous community and you guys totally came through. There is something for every type of teen girl on this list and great ideas at every price point!
If you don't find something to love, check out the other lists HERE! So many great ideas. And if we are missing something, please let us know!
Electronics and Accessories
This is the coolest VR option out there to enjoy games, concerts and so much more. Great as a family gift or for entertaining big groups! ($300)
Jazz up your apple watched depending on your mood! ($10)
A favorite for many teen girls who love taking and posing for pictures and remembering all the fun moments. ($170)
If you are going to get a speaker, get a good one! Bose never disappoints. ($130)
Such a fun, old school way to enjoy all your favorite music! ($60)
If you love to create videos or stories, this makes it so much easier! ($30)
The new Echo Dot comes with a clock and an alarm and has a built in speaker so your teen can play the music she loves, set her own alarm, catch a podcast and call you from home without a cell phone. It is a an absolute winner. ($60)
I love this handy charging station. No more looking for cords and places to plug things in. This is perfect for your techy, apple loving girl! ($40)
Beauty and Comfort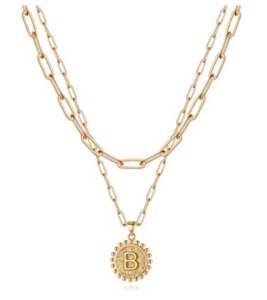 Inexpensive, meaningful and easy to love! ($15)
Great quality and easy on your hair ($99).
The cool design makes a usually boring gift pretty fun! ($26)
This skin care line is all the rage and taking care of your skin is a healthy habit to get into! ($50)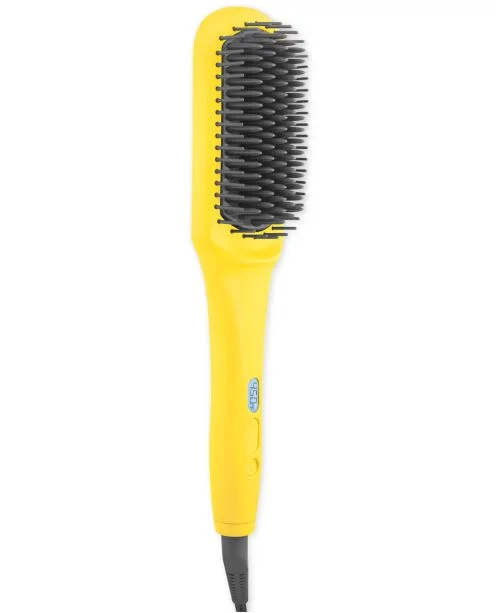 This is spendy for a hair tool, but it works well without damaging your hair and cuts blow dry and straightening time down big time! ($150)
If you daughter loves to do her own nails or the nails of others, this would make an awesome gift! ($40)
It's nice to keep all your accessories organized and easy to reach. This system is perfect! ($20)
I love everything from Hey June because it is stylish, simple and great quality without breaking the bank. I am sure you can find something the girls in your family would love from studs to necklaces to unique bracelets with a lot of silver, gold, and fun, meaningful items. Get 15% off with the code BROOKE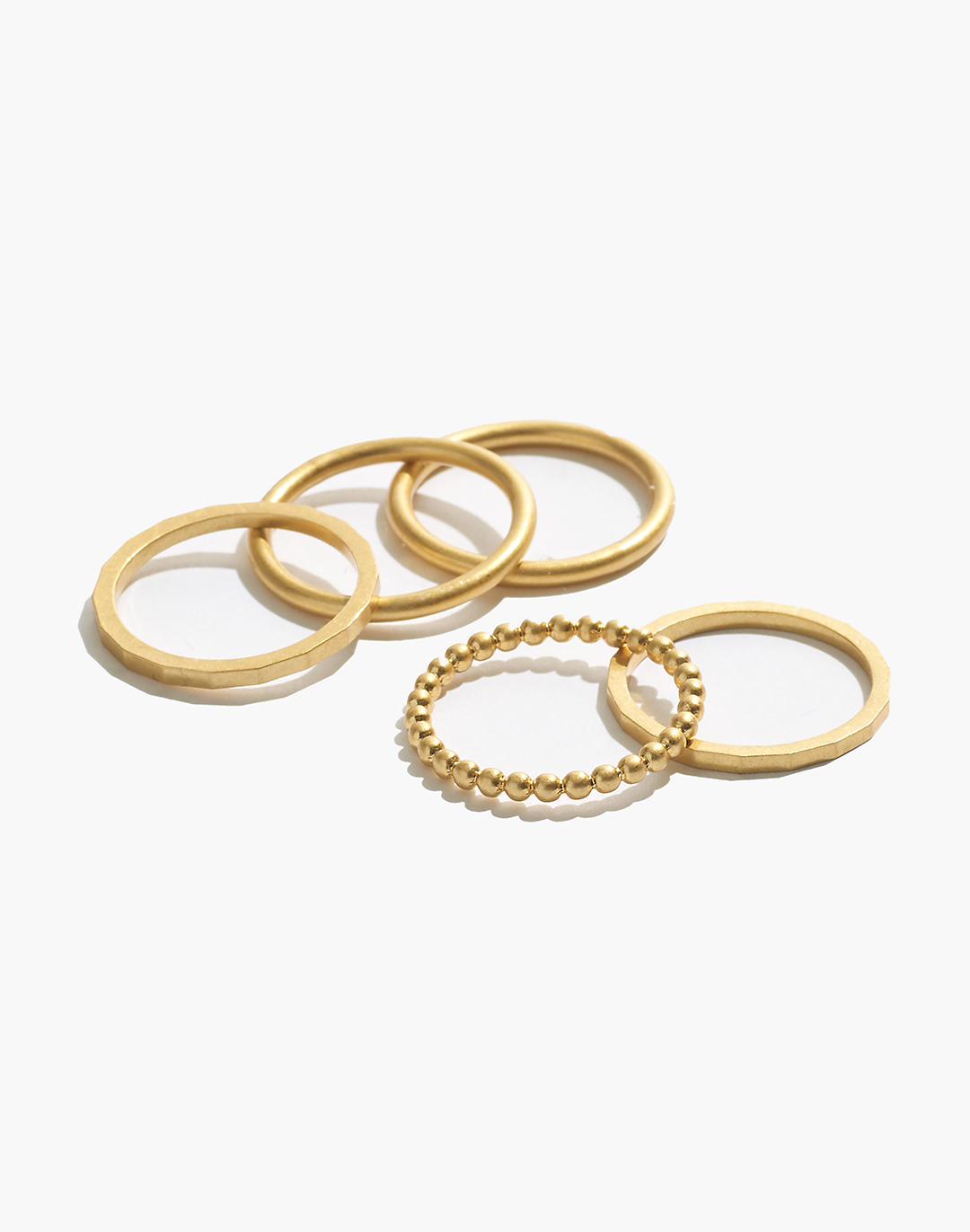 The Jewelry from Madewell is right on point with girls today. They are especially loving all the fun rings and earrings but pretty much anything from Madewell is a win! ($15-$50)
If you live in a cold climate this Comfy will be used all winter long! ($45)
Clothes and Shoes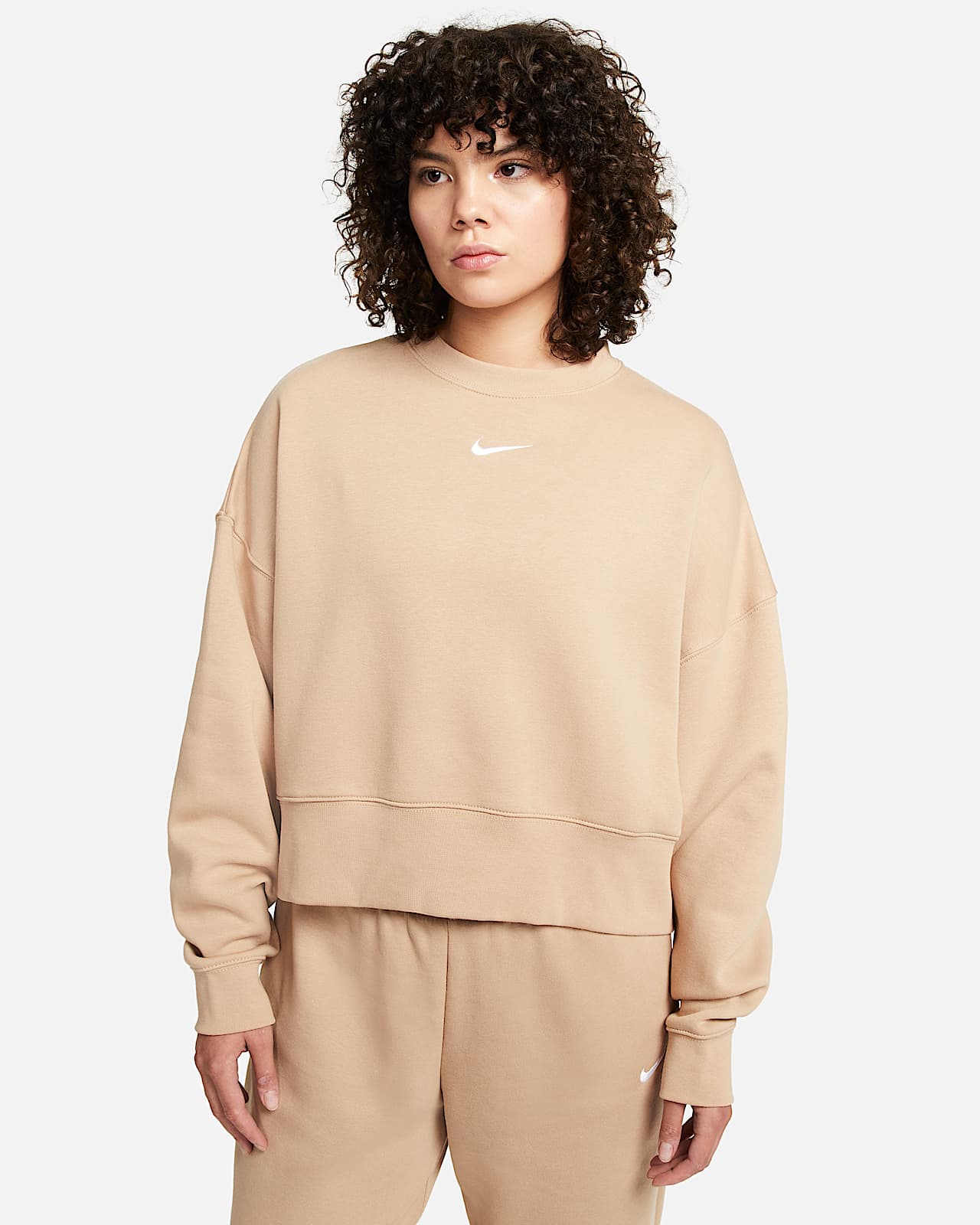 Girls are loving this oversized look and who doesn't love a great sweatshirt? Comes in tons of colors ($60) If you don't want to spend that much, this Target knock off is awesome HERE for only ($15)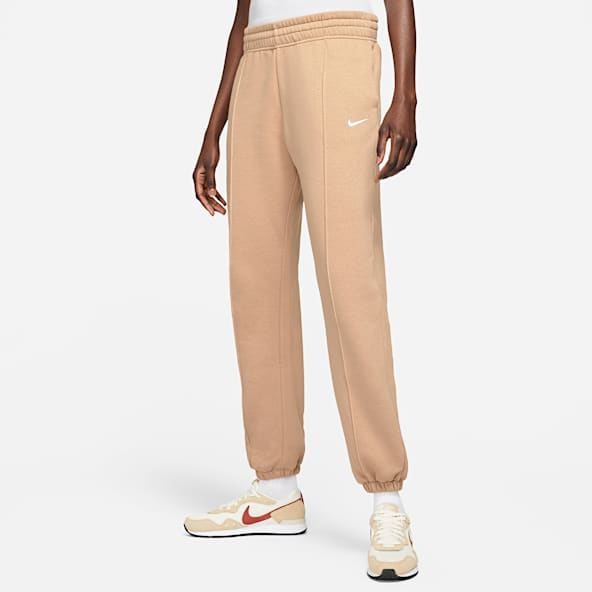 Here are some sweatpants to go with the sweatshirt! ($60) Or the Target knock offs for only ($20) HERE.
You can complete the Nike look with some Air Force ones! ($110)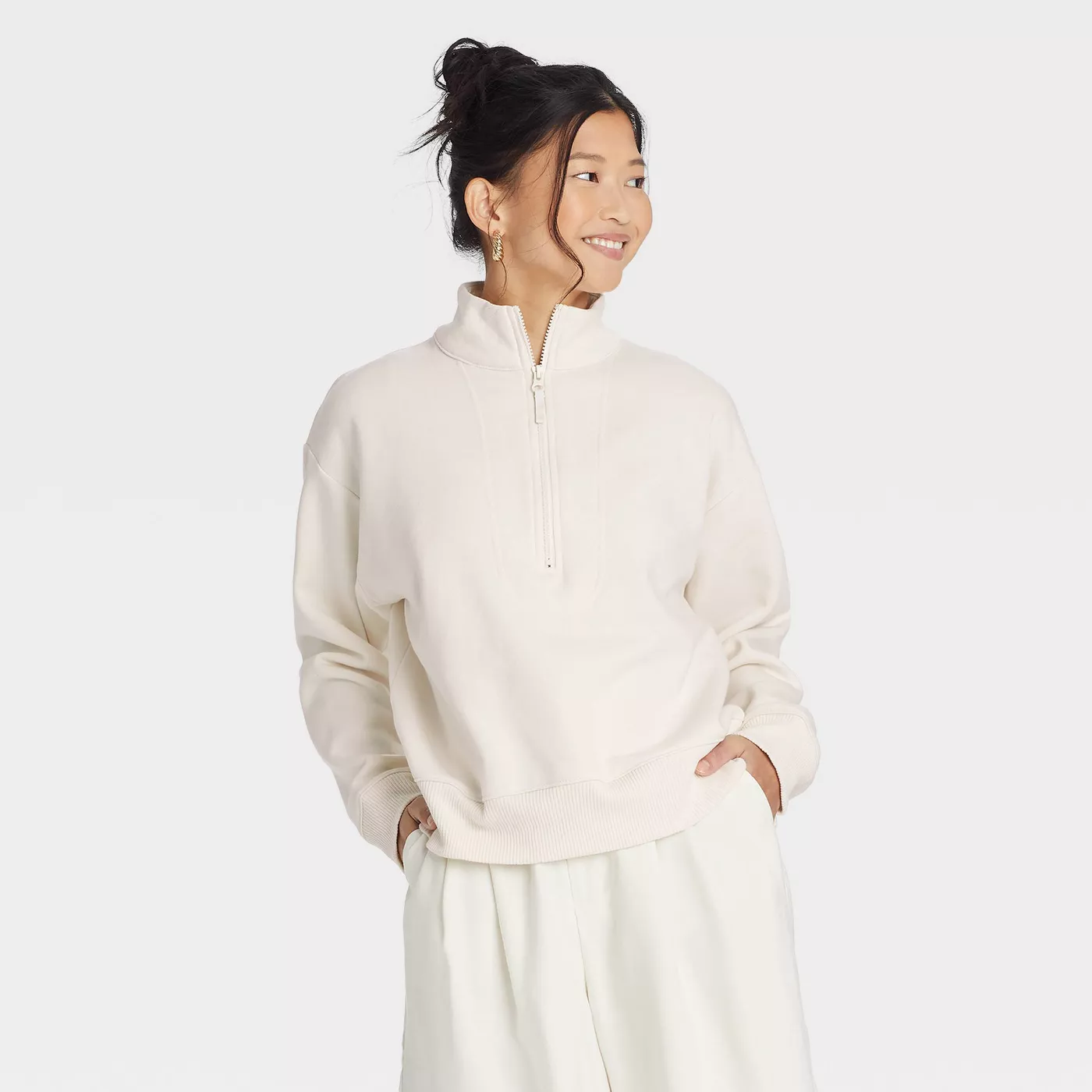 Looking for something a little more affordable? Target has you covered! Comes in lots of colors!  ($15)
These are perfect all year round with a pair of toasty socks! Like you are walking on a cloud. ($18)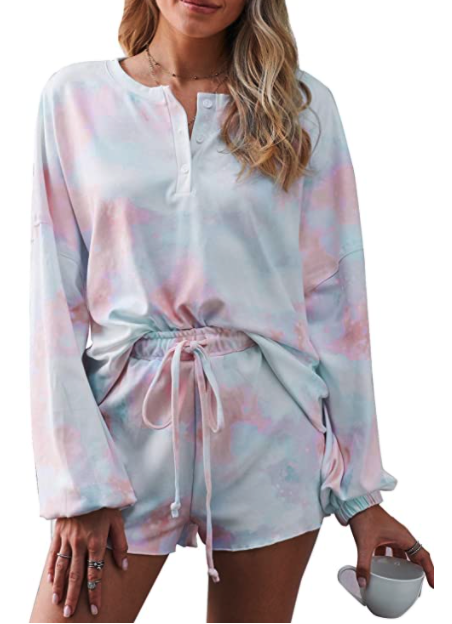 Cute, soft, and comfy, these are the perfect PJs! ($30)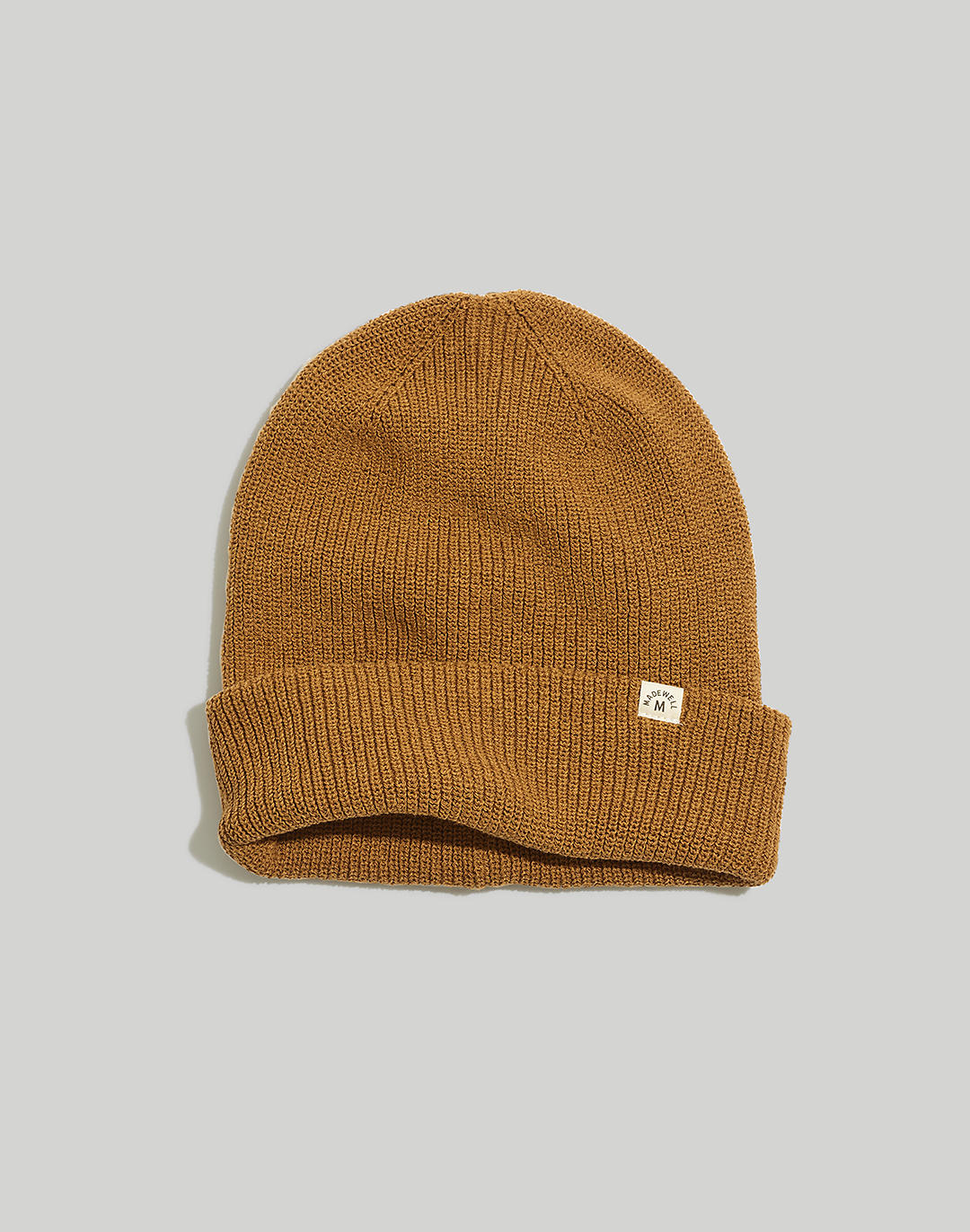 There are lots of beanies out there, but the ones from Madewell seem to be at the top of everyone's list. ($35)
Favorites
If scooters are her thing, this would make an awesome gift. It holds a great charge and allows a little more independence as your kids get older…plus it's crazy fun! ($300)
Looking to add a little magic to your room? These lights are perfect for any teen girl looking to make her space her own. They come with a remote and plenty of options for specialized fun! ($20)
Hammocking is all the rage, and these are easy to use, store, and hang. Hammocks are the perfect gift for an outdoor loving teen (or kid, or dad) and the perfect place to camp, sleep, read and relax. ($30).
Salt Lamp are a win in every sense of the word! ($20)
Such a darling way to decorate and make your space your own! ($16)
These are so fun for a girl who wants to add a little inexpensive personality to her room! These 4 x 6 tiles come in all kinds of colors to complete your room! ($17)
Girls love these super cute and simple Thread wallets. Grab the lanyard and chapstick holder too to make it a complete package! ($16)
This is such a cool option if you need an alarm clock! It doubles as an oil diffuser and humidifier and has such a sleek design. What a cool bedside option! ($35)
I really love purposeful gifts, so this one isn't glamorous, but it is awesome. An emergency kit for his car that includes jumper cables, first aid, raid jacket, tools, tire gauge, flashlight and more. A great gift for any driver! ($36) Order yours HERE.
Taking your safety seriously is always a good idea. This personal alarm can give you protection and peace of mind. ($30)
Games, Books, Crafts and Puzzles
If there is one book series every girl loves and has read over and over again, it's this one. If you have a reader, this would make a great gift for those long winter months. ($35)
This book is fun, fast paced and empowering. I think your daughter will love it! ($18)
This is a can't put down kind of book that is deep and sad, but so good! ($12)
A clean romance with great writing and intriguing characters. ($15)
I may be a bit biased, but I think this is the book that every teenager needs right now! A perfect gift for a teen or the family of a teen. ($22)
Puzzles over Christmas break are always a ton of fun! ($17)
If you have a fidgety or creative daughter that loves to keep her hands busy, this is an awesome toy. ($27)
You are never too old to make a cool looking, yummy smelling mess, right? This slime kit is a ton of fun for your creative kid! ($30)
If you have a daughter who has a long attention span and loves art, these diamond painting kits are amazing and so inexpensive! The results are incredible. ($8)
An old school hobby with a fun new twist! ($18)
Hand Lettering can be so creative and relaxing. An awesome screen free hobby! ($7)
Perfect for the girl who likes to play but engage her mind at the same time! ($11)
Everyone's favorite card game. Moves quickly and requires both luck and strategy. ($15)
Another favorite for card lovers! ($10)
Stocking Stuffers
These hair claws are back in style! ($13)
These are the best and cutest bandaids ever. Perfect for a stocking! ($7)
Add a little spa feel to every shower with this cool shampoo brush! ($7)
A fun little way to indulge! ($7)
These are my favorite because they don't break your hair or pull too tight! ($10)
Teen girls swear by these! ($20)
Super useful for girls with long hair who want to cut down their drying time! ($9)
Great pens to have on hand for writing, doodling or drawing! ($15)
The One Line a Day Journals are great for getting teens to write about their life in a super easy way. This is something they will look back on and love seeing how they grow and change. ($13)
Who doesn't want this cool stressball as part of their life? ($7)
These hair finishing sticks are inexpensive and super functional. A perfect Stocking item. ($7)
The beloved Paint By Sticker posters just got a little more sophisticated with this version that includes all the best travel posters. So great for the gal that has a little wanderlust. The process and outcome with these is amazing! ($7)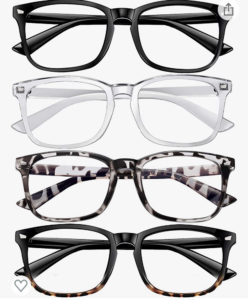 Heaven knows we have had a lot of screen time this year! These glasses are functional and also super cute! (4 for $14)
This is every woman's best friend and perfect for eyebrow shaping or other less than awesome hair growth. The perfect addition to a stocking! ($7)
If you are looking to add a little color to your Airpod case or just need to differentiate it from your friend's, this is a great, super inexpensive and useful gift! ($6 for 2)
These are gel nail strips that stay on for a couple of weeks. They aren't fake nails, but they give you that salon quality, polished look on your real nails so you can still do all the activities you love!  ($25)
Grab a holder and your favorite scents to make your car always smell fresh and clean! ($4-$12)
These colors are so fun and perfect for the teen who likes to indulge in a little self care. ($23)
Of course girls love gas cards, gift cards, cards for food, gym memberships, ski passes, concert tickets and all kinds of other experience related gifts!
I am an affiliate for many of the links you see on this page. That being said, I only recommend items I feel great about sharing with you. Thank you for supporting my research and writing with your purchases!