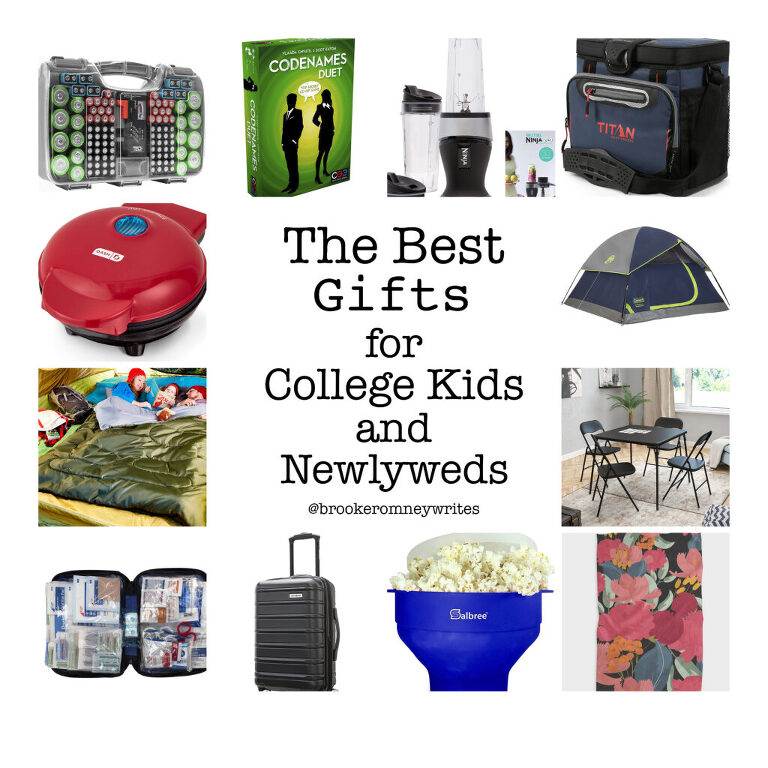 This is another new category for me, but an important one that can be a bit tricky.
I must start off with what is mostly true….kids in this stage mostly want:
MONEY
If you don't want to do money or want it to go to a specific purpose, think about gifting one of the following:
Netflix subscription, Spotify subscription, gym membership, date night gift cards, restaurant gift cards, gas gift cards, or grocery store gift cards. When you are on a tight budget, there is nothing better than not having to spend your own money on necessities or fun.
Another cool idea is a subscription box with either something they need or something they want each month or tickets to an event they can't afford but would love!
You could also buy one of the less expensive gifts on the list and add a gift card or money that would go with it!
Now that that is out of the way, here are some other ideas they might love!
This is the kitchen tool dreams are made of and perfect for the person who is just learning to cook! Great for reheating or trying to make each meal delicious and healthy.  ($120)
There is nothing better than having a past time you love! Pickleball is great for all skill levels and will give you hours of fun! ($58)
This is such a great gift for any person with sore muscles! We got one for Christmas and it has been in constant use around here. Affordable and super useful! ($50)
I had no idea how beautiful and useful kitchen towels could be until I found Geometry House! Not only are the beautiful and fun but they are so soft, quick drying, and amazing at taking care of spills and drying dishes, I will never go back. Makes a cute gift with hand soap or a new baking dish! ($16 but use the code BrookeR15 for 15% off!)
Smoothies are a great staple in a college kid's life! this blender is easy to store and use! ($50)
This is a bit of a splurge, but so fun to have homemade ice cream to share!
Pretty perfect for any young adult who has plenty of tech and a hard time finding a charging cord! ($40)
Such a fun idea to have a sleeping bag big enough for two! ($60)
Tried and true gift for anyone who loves the outdoors! this one has room for two!  ($30)
This is a bit of a splurge, but it is so cool to have two appliances in one…it is both an instant pot and a slow cooker! Perfect for people who are just testing out their kitchen skills. ($129)
This is a great gift for the book lover who is often commuting! Also great gift for a couple who wants to read together. ($15 and up)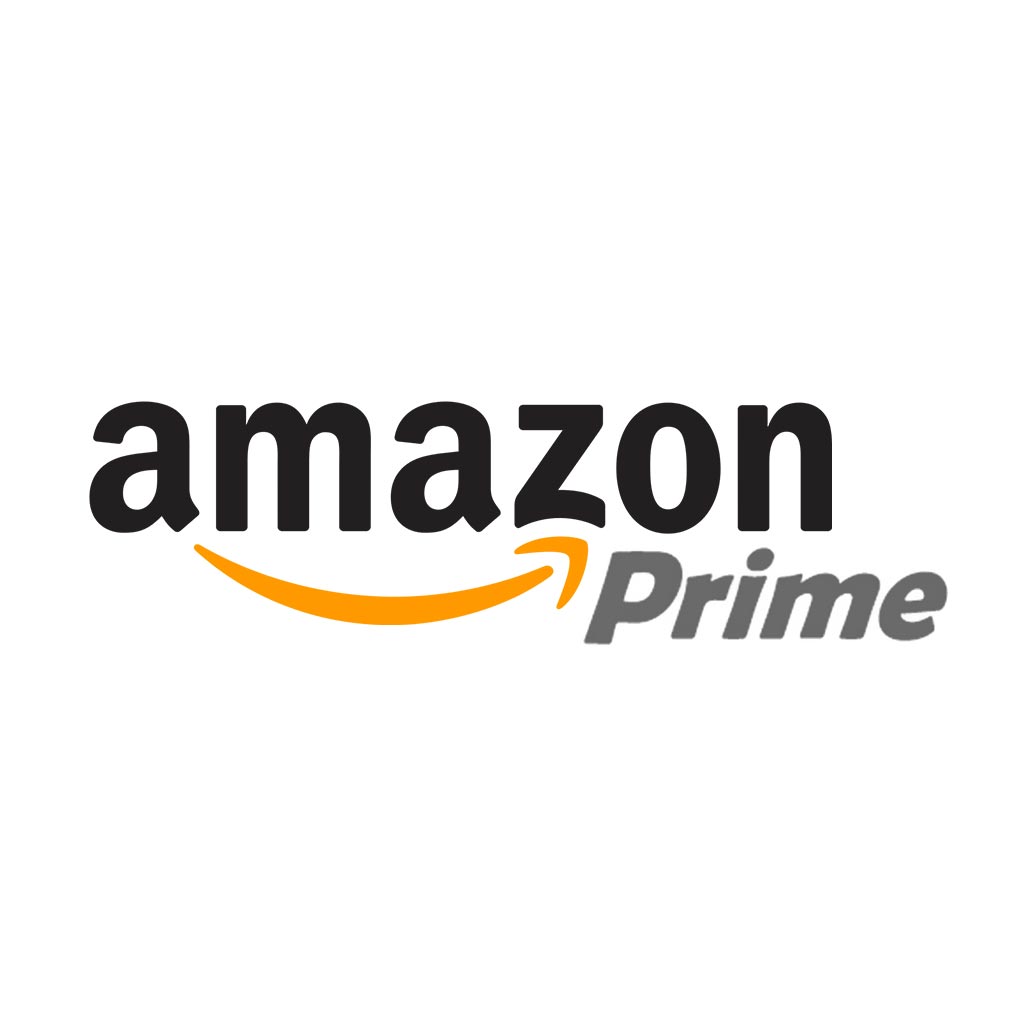 Amazon prime is truly the gift that keeps on giving! It grants access to great deals on Amazon and gives all kinds of shows and movies on demand every month! This is the perfect gift for the person or couple pinching pennies. ($119 per year)
The perfect addition to any outdoor lover's trunk…a comfortable, useful camping chair. ($49)
Two Person Games
It is nice to interrupt Netflix with a little game every once in awhile! A few that are great for only two people are: Codename Duet , Hive, and Sushi Go
This is an awesome gift to go along with a Hotels.com gift certificate or an airline credit! Perfect for the young adult with Wanderlust. ($120)
If you have an outdoor lover, this gift provides all kinds of adventure and memories! ($55)
Perhaps one of the most useful gifts ever! this will stick around for years to come and can even be a kitchen table for as long as needed! ($96)
Be a great roommate and let the honeymoon phase linger by using this in the bathroom. ($17 for 2)
This is such a cool option if they need an alarm clock! It doubles as an oil diffuser and humidifier and has such a sleek design. What a cool bedside option! ($35)
Great idea for anyone who is often on the go! ($30)
I really love purposeful gifts, so this one isn't glamorous, but it is awesome. An emergency kit for the car that includes jumper cables, first aid, raid jacket, tools, tire gauge, flashlight and more. A great gift for any driver! ($36) Order yours HERE.
This is the survival kit we have and it is AMAZING. Northstar thought of everything! After last year, I felt a push to be more prepared and having these 72 hour kits gives me a little peace of mind. This is a gift I felt great about gifting from a company that guarantees quality. ($125) Code Brooke15 gives you 15% off everything on their site!
Not all that exciting, but certainly necessary when you venture out on your own! ($20)
Every young adult, married or single, needs this book! So many great tips to start a successful adult life! ($20)
This small kitchen tool is awesome for waffles, eggs, paninis and just about anything else you need to cook quickly. Also small and perfect for a shared kitchen! ($13)
Save relationships with this microwave cover. No more disgusting microwaves or fights over whose turn it is to clean it! ($8)
Who can't use a fresh set of towels when they venture out on their own? This set has everything you need! ($32)
Nice sheets make bedtime blissful! These are awesome and will keep you sleeping like a baby! ($90)
This portable cooler is perfect for a road trip or picnic! This is something every young adult will put to use for years and years to come! Fill it with a bunch of groceries they love to make it even more loved! ($43)
This is such a useful gift for a movie or popcorn lover. Pop the kernels right in your microwave for a healthy and delicious snack! ($19)
This would be such a great gift for a young adult, especially if you filled it with batteries…they are pricey when you are on a tight budget! The battery tester in the center makes this even cooler! ($20)
A basic tool set is something everyone needs! This will keep them stocked for years to come! ($110)
This is a fun, more indulgent gift, but who doesn't love weekend crepes? ($34)
It's always nice to have your own printer, especially when the ink comes with it! ($75)
If you are gifting to a foodie, this would be such a fun surprise! ($40)
Yard games are awesome to keep parties going and couples active. You will love this list of all the best ones HERE.
I hoped this sparked some great ideas for those kids who are maybe too big for Santa but are desperate for presents!
*I am an affiliate for many of the items on the list. Thank you for supporting my research and writing!