It was high time I put all our tried and true and very best screen-free gifts for boys all in one place! These are items we have loved and used for years and years, or new items we have discovered and can't wait to tell you about. There are ideas for every age, from toddler to teen. On this list you will you will find all the classics plus our new favorites that will keep your boys building, moving, playing and creating.
I list my 2020 discoveries first, then they are organized by "types" of boys, but all are gifts just about any kind of boy would love…lots of cross over here and great options to introduce them to something new! Each item is linked by title for quick and easy shopping. If you have any other suggestions, please add them in the comments for all of us to use!
If you were looking for ideas for MEN find them HERE, if you need something for a TEEN BOY, I will hook you up HERE, if you want gifts for WOMEN they are all HERE, or if you are ready for STOCKING STUFFERS, I have you covered HERE.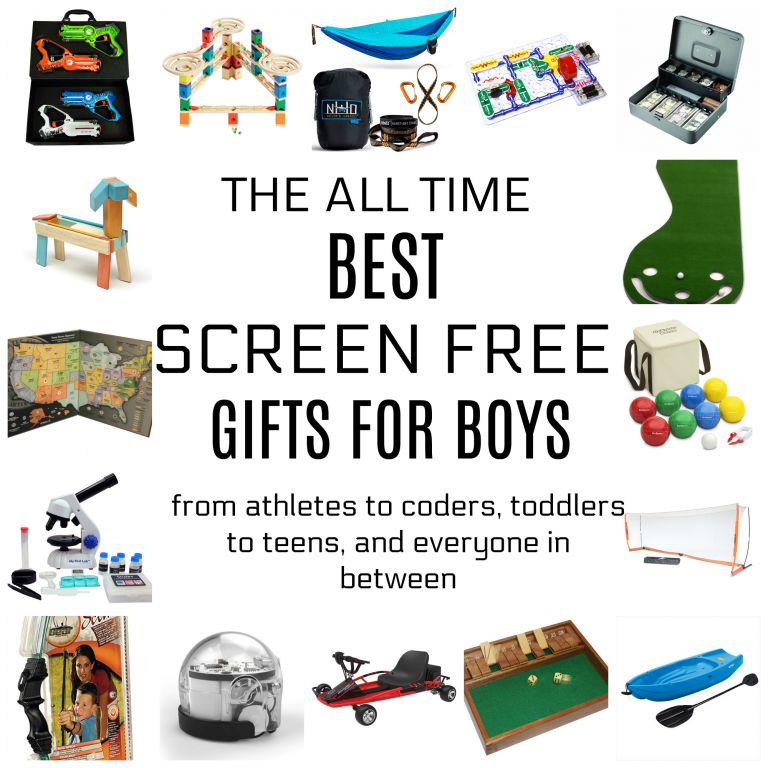 NEW FOR 2021
If these new ideas aren't for you, keep scrolling for options broken up by each type of boy. So many things we have loved for a very long time around here. I am sure you will find something new and fun to love!
This is such a fun, new to me, creative toy! You just wet the sponges and the stick together or you can stretch and mold them to make whatever design you desire. I love something that is both creative and easy to clean up! ($20)
These are the building tiles every kid loves so much, but with these you can also create a racing track for your little Picasso cars. How cool is that? ($65)
Darts are such a fun indoor game and this one is sturdy enough to have fun with but safe enough not to damage everything in its path. A great family game!
This set transforms any table into a ping pong table. Such a brilliant idea to use indoors or outdoors on any surface. I love this idea especially for smaller spaces! ($20)
This is a super cool active game all about reflexes. You can make the playing field small or big depending on your space and how much you want to move, but it is fun for all ages! ($20)
This is such a fun game for all ages! You throw the the stick and try to rack up 50 points exactly. Simple to learn and easy to play, a great game for all ages and skill levels!  ($33)
These woodworking kits are awesome for your little builders and allow them to create real toys they can play with later! So cool! ($32)
I remember loving these when I was growing up, and now they have everything you need all in one box. A super fun experiment to do other the holidays! ($30)
We loved our original SnapCircuits, but this one takes the fun up a notch with an arcade theme. Great for kids who love electronics and putting things together but need a break from the screen. ($45)
If you love toys that are not only products but things you can play with after, this is a great, inexpensive gift idea! ($15)
Every family has a different budget and different needs, and if you are going to "go big" an electric scooter would be very well loved and used all the time. Grab a helmet for sure! ($400)
This portable, sensory game marries fidgeting with purposeful play. A simple dice game but with added colorful fun! ($17)
We love this book so much! It has kept my 10 year old occupied for hours quietly for the last year. So many things to find and fun for young and old to do together! A great little extra on Christmas morning! ($10)
This one, again, is a serious splurge, but if you are a riding family and you want to start them early, or are more of a one big "family gift" giver, I have seen this one in action and it is pretty amazing and fast! ($600)
FOR THE BUILDERS
If you have a son who loves to build, these would make great gifts for him this year!
If you have a child who loves to build, these new to us IQ Builders would make a great gift! So much room for imagination or the opportunity to build by following directions and creating something amazing. A great gift option! ($30)
I wish I would have had these when all my boys were toddlers! These wooden blocks are magnetic which allows for lots of creative fun and great building time. Easy to bring along anywhere, this is an absolute winner of a gift. (sets between $30-$100)
You guys! These are the coolest new building toy! A bit like LEGOs but bigger and they create the coolest inventions. We just gave them a try and my kids of all ages love them. They also lend themselves to a ton of free play. Sets are anywhere from $20-$100. Try these for your building lovers.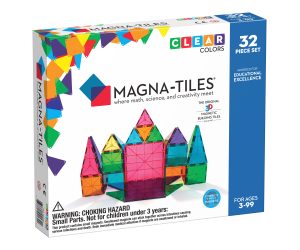 These magnetic tiles are a parent and child favorite…easy to use, easy to build, endless creativity, and quick clean up. Wonderful for all ages ($15-$100).
These tiles are similar to Magnatiles, but they are significantly cheaper. If you have been wanting to give them a try but can't take the plunge, this is a less expensive option. ($50)
These fun little suction cup builders are great for every age and every surface. Use them in the bathtub, in the car, on the airplane…anywhere. Easy to keep track of and use, these will quickly become a building staple in your home ($25-$50).
These little Alphabots are so much fun for learning and play. They transform from letters you can use for education to little robots that are awesome for interactive time. ($30)
This incredibly sturdy, wooden marble run provides hours of entertainment as kids create their own marble tracks, race them, then rebuild something new. A great toy you can keep and use forever ($120).
If you have builders in your home that love to have creative play, you will love Brain Flakes…endless options and hours of play that work for any age. Incredibly affordable too! ($15)
There is not a more classic or loved toy for the builder in your life than LEGOS! So many options from easy to hard and cheap to incredibly pricey. If your kids are anything like mine, the best sets give them something to play with after it is built. We like this set because it isn't too expensive but builds a car, motorcycle and comes with three guys. That is a winning set in our book. ($32)
Do you have a son who loves video games, electronics, science or figuring out how things work? If so, Snap Circuits are an incredible toy he will absolutely enjoy. In one little box you can build over 300 designs including a doorbell, burglar alarm, and a radio…no tools required. Your kids will be having so much fun, they will hardly realize they are learning in the process. This makes a great family gift too! Learning about electricity and building has never been so easy and exciting! ($40-$140)
If you are ready to take building to the next level, this solar powered robot is just right for you. With 14 different options, there is something for the new builder and the advanced builder alike. A great family activity ($25)!
These building balls and joints allow your little engineer to build something they can play with and move after the building is over. Great for young and older kids alike ($20-$100)
If you have a teenager who still loves to build and doesn't mind a challenge, this is a great gift or stocking stuffer! He will love spending quiet hours putting together this intricate scorpion, no glue required ($7).
Real tools are just the coolest. My boys have loved having their own tool sets and we love having a few extra things handy. ($21)
If you have builders in your home that love to have creative play, you will love Brain Flakes…endless options and hours of play that work for any age. Incredibly affordable too! ($15)
FOR THE SCIENCE LOVERS
Do you have a budding Einstein on your hands? If so, check out these gifts that will keep his mind working!
This entry level microscope has a high powered duo lens that allows kids their first real entry into science. It comes with lots of accessories and slides to look at and creates an awesome, curious past time for your little and not so little learners ($27).
For a more advanced learner, this National Geographic Microscope is phenomenal with science experiments and slides to go along with it! Perfect for your budding Einstein. ($80)
So much fun for boys of all ages! You build your own 2 catapults and shoot against each other for lots of science minded and rowdy fun. A great gift for any type of boy. ($15)
If you have a child who is really into STEM and technology a 3D pen will be a super exciting gift! Think 3D printing on a individual basis with your own pen. Hours of fun, if you don't mind the investment. ($50)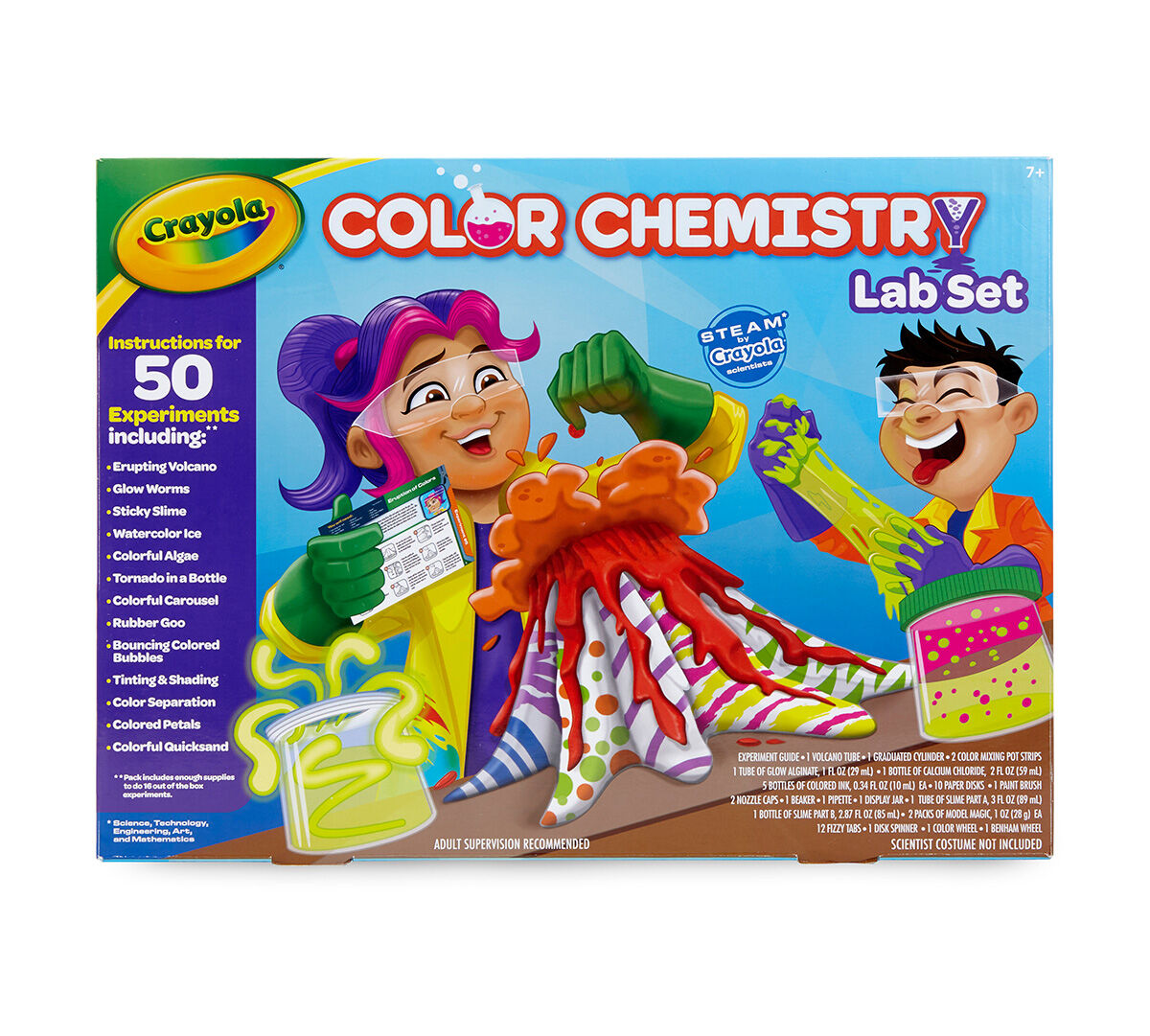 This chemistry set is so much fun because it is all about color! The kit has everything you need for 15 experiments and then instructions for 50 more. Great for your budding scientist and perfect for that week between Christmas and New Year's. Makes a great family gift too! ($25)
There is just something about boys and rocks, they are the perfect pair. This box of geodes would be a great Christmas gift on its own, or open the box, include instructions and win for the coolest stocking stuffer of the year. ($15)
Why not learn about science through a little destruction? Nothing a boy enjoys more. This catapult is sturdy and provides endless hours of fun and opportunities for imagination at all ages ($20).
Stomp Rockets are so much fun for kids of all ages! I love the learning and play element to an awesome toy! This is a winner.
We are huge fans of Tinker Crates at our house. They allow me to be the creative, scientific mom I have always wanted to be without all the prep and work. These science boxes are absolutely amazing for boys ages 9 and up. The instructions are thorough and the product is superb. You can subscribe and get them on a regular delivery or purchase one box at a time. Love these at our house ($15-$30 per box).
FOR THE OUTDOOR ENTHUSIAST
Is there anything better than watching a boy appreciate and enjoy nature? If you have one who can't wait to get outdoors, these gift options will be perfect for him!
During quarantine, we tried our hands at a pogo stick and my kids loved it! They were bouncing up and down all day long and trying to beat each other's record all spring and summer long. Makes a great, active gift! ($40)
What little boy hasn't dreamed of shooting a bow and arrow? This is one of our all time favorite gifts! The bow is great quality and perfect for little and big archers. Works great for kids 6 and older and even adults have a fun time with it. Make sure you order the extra arrows as they seem to disappear quickly! This gift can be used when the weather is nice out or also works great in the snow. (Bow set $23 and target $39)
Adults and kids of all ages will love adding this slackline kit to their outdoor fun. Perfect for an easy afternoon, a weekend camping or exciting as a balance challenge trainer, this outdoor toy will be used time and time again ($50).
Hammocking is all the rage, and these easy to use, store, and hang hammocks are the perfect gift for an outdoor loving teen (or kid, or dad). Hammocks are the perfect place to camp, sleep, read and relax. If you have two trees, you can have your own personal space, and this hammock is a great one ($50). We have tried multiple brands and this Nature's Hang Out is by far our favorite! Sturdy, comfy, extra long straps and easy to use. Worth the money for sure.
You will never regret the purchase of one of these Kid's Kayaks. They are so easy to paddle, store and transport, and perfect for kids who love to be on the water. They hold up to 130 pounds or you can go one size up for 150 pounds, and are a great addition to any beach or lake day. Such a fun Christmas surprise ($100).
FOR THE ATHLETES
Most boys love nothing more than a good, physical game, and these gifts will keep them playing all year long.
Do not waste your time with other over the door basketball hoops! Buy this one and you won't ever need another. The backboard is strong and shatterproof and the hoop has a breakaway steel rim for slam dunks. Any age kid (or adult:) can play on this and will love it. It can be mounted on the wall of a playroom or bedroom or can hang over a door. We have moved it around to the back of a chair for the baby to play on or on our highest door frame for the big boys. It will be loved forever. If you buy it, definitely grab the extra balls! ($30)
This is not your average over the door basketball hoop. This adjustable, break away mini hoop is wall mounted and perfect for creating an amazing athletic play space in your home. It can be dunked on by even the biggest teenage boys. Be prepared for hours of shooting and dunking and non-stop activity. Great for a basement, game room, or even a bedroom. Sturdier than you can imagine! ($150).
Slide these gloves on and immediately feel like a pro. Perfect for any size football player ($20).
Make backyard football safe and fun with this durable flag football set ($20). A family or group gift hit.
Has your family given pickleball a try? It is the greatest game for the entire family to get in to…a mix of tennis and ping pong and just good fun all around. Grab the paddles, balls, and net and you can play just about anywhere!
Do you have a little golfer in your home who can't wait for his next tee time? This putting green just might help shorten the winter months and keep his shot on par. Great for kids and adults alike ($40).
Spikeball is the perfect indoor/outdoor game. This portable, easy to play ball game will keep your kids occupied all year long while doing something that is crazy fun for the entire family. Great as a lawn or beach game or played in the basement during cold weather ($60). Best for kids 10 and older.
If you need a new yard game that keeps things interesting and is easy and safe for all ages, this one is great! ($55)
These balance boards have been quite the hit. It is a perfect indoor activity to work on balance and coordination. Boys of all ages love the challenge of staying stable and hardly realize that it is working them out at the same time they are having fun! ($56) If that option is sold out, this one is great too! Linked HERE
If you have an athletic kid, nothing is better than a brand new, high quality basketball. This one is our favorite and I think you will love it too! ($60)
If you have a smaller space or younger kids who love playing sports but don't have a ton of room, this 3-1 game is a great idea! It folds up for easy storage but gives lots of options for indoor play. Would be best for kids who are 10 and under! This is a Christmas show stopper. ($90)
A bit like a fast paced ultimate frisbee for four, this fun and portable game is great for the backyard or  beach. This game is easy to play, portable, and keeps the whole family active.  We have LOVED ours! A great idea for a family who loves to be on the go ($40). Best for ages 8 and up.
This is the coolest new backyard game! A little bit of golf, a little big of cornhole and tons of fun for the whole family. If you are looking for a great group gift, this one would be perfect! $40

One of the best ways to get in shape is jumping rope, and if you are young enough, you might think it is fun too! This gift works for all ages but especially great for boys wanting to stay in shape! ($10)
As kids get older, Christmas gifts become harder and harder. This Pull Up bar fits on a door frame and is a great idea for a teenage boy who is looking to improve his strength! ($27)
My kids are always looking for a good, indoor game in the winter and this is like darts only a lot safer. Perfect for a game room!  Order HERE ($36)
Bocce ball has been a long time favorite around here because is the perfect outdoor game for little and big ones alike. I love that you don't need superior athletic ability to be a contender in this game. Fun for all ages! ($35) If you prefer using soft Bocce Balls with younger kids, you can find that set HERE. 
If you have a soccer player in your family, these Bow Nets are incredible. Easy to set up quickly without tools, and it comes in multiple sizes for sturdy, portable soccer goals. Each goal fits into a small bag for simple carrying and storage too, so perfect if you play in community spaces. Depending on size cost is from ($100-$160), but well worth it.
If you would prefer goals that stay up year round, we have loved these Forza Soccer goals. Easy to assemble and lightweight, they have had lots of playtime in our backyard! (comes in multiple sizes $40-$160)
Rounding out our soccer ideas, is this awesome soccer trainer. It is a great way for your soccer lovers to work on ball skills without a teammate. We have really enjoyed ours. ($13)
Do you have a child who never wants sports to stop?  This is a great little gift! Keep the game going all day long with lots of different sport themes to choose from ($24).
I am pretty sure we put a million hours in on this hoop. It works indoors and outdoors and is a blast for every age of little boy. ($35)
If you have an athlete in your home, this is a fun way for them to learn and teach. ($15)
FOR THE ARTISTS
I saw these cool art projects on Brickyard Buffalo and could not wait to try! Kids could spend hours "painting" these stickers with small diamonds that come with the kit. Very cool for your art loving boy! ($11)

If you have a little creator or even a little mess pot, Pluffle is the best. It is easy to play with and mold and never dries out! The size also makes for an awesome stocking stuffer!
Do you have a budding Picasso in your home? Try these great gifts that will keep the creative juices flowing.
This is the coolest new art discovery. Instead of color or paint by number, you paint by sticker and create really awesome animals in the process. This would be amazing for church, car rides, airplanes, waiting rooms or any spot where you need a little peace and quiet. Great stocking stuffer too. Works best for someone 5 and up ($10).
If you have a little art lover, this string art is a fun way to mix things up! ($18)
Girls aren't the only ones who like making friendship bracelets and this Loop De Doo makes it really simple to create cool, twisted jewelry with plenty of boy colors! $23-$30
If you have a little sculptor on your hands, Hey Clay is a great way to keep their creative juices flowing! they can make these darling monsters and let them dry and harden or play with the clay over and over again! ($15)
This is a dream come true…art that is creative and fun and doesn't make a mess?? Sign me up! We are talking hours of cooperative play on this awesome invention. So much for all ages! ($20)
If you have an outdoor lover who also enjoys creating, a whittling set might be a fun and creative gift! ($30)
Do you have a budding artist at your house? If so, these books make drawing so much fun! They give simple steps to create crazy monsters and cute animals that keep your boys occupied for hours. Such an inexpensive, great gift for your creative child! ($5)
Sometimes awesome products stick around forever and this is one of them. Your boys will love making these simple, crafty bracelets for themselves and all their friends. The price can't be beat for hours and hours of creative fun. ($10)
If your little guy loves crafting, perhaps this leather set would be a fun surprise to try something new! ($27)
This gift is so much fun for young artists! You get the chance to mix your own colors and create markers of your very own, then you add your preferred scent to each one and they are fully customized. Choose between sweet or stinky scents. You get to create away with your very own set of markers. Such a cool idea to add a little extra fun to craft time ($16).
I am so excited to introduce you to this amazing new imaginative toy! Doughsie Dough makes homemade play dough kits that cater to your little one's imagination. With the perfect colors, tools, and extras to make play dough even more fun, these little kits will keep them quietly busy for hours. So many darling ones to choose from…safari, pirate, bugs, space, ocean…the possibilities are endless! ($30)
Boogie Board has stepped things up and added a learning and art component to its already awesome design. This will offer hours of quiet entertainment for your little one…perfect for car rides, church and waiting rooms…and electronic free! ($28)
Looking for a great, quiet activity that boys will get into? Quixels are the perfect gift. They are similar to Beados, but are created especially for boys, offering pixelated, square beads that you arrange to create your favorite characters and action figures, then you fuse them together with a pretty cool squirt gun. They also offer 
3D options 
and refills if it is something your child ends up really loving. ($10-$30)
Let your kids mold, shape and create without the crumbling mess or sticky hands…this is creative play that kids and parents love…lots of fun with very little mess. There are all kinds of colors and fun tools you can purchase to add to this great starter set ($15).
Doodle Crate is an amazing resource to really spur your kid's creativity. You can purchase a monthly subscription or just one crate at a time…each one comes with a complete art project your child will love completing. It allows them to explore their own creativity and artistic ability with all the materials and guidance they will need. An awesome gift for an art lover. They also have Kiwi and Koala Crates for younger artists ($10-$20).
If you have a little one at home who will be so sad without sandbox play, this kinetic sand is the perfect gift. It allows for building and sensory fun, without the serious mess. It truly never dries out and kids of all ages can't help but play when it is brought out. It comes in all kinds of fun colors with great molds too. A perfect creative gift ($10-$30).
Technically this is an electronic, but it doesn't plug you in to anything. These cool boogie boards are like a modern chalkboard, perfect for spelling word practice, doodling in church, and artistic mock ups, plus they come clean with the touch of a button! ($24.95)
Boogie Board has stepped things up and added a learning and art component to its already awesome design. This will offer hours of quiet entertainment for your little one…perfect for car rides, church and waiting rooms…and electronic free! ($28)
Slime has captured the hearts of kids everywhere and taken Instagram by storm. This slime kit is a fun introduction to the crazy world with all kinds of mix ins, glitter, and scents, but all the supplies you will need! If you have someone who likes a little messy creativity, this is a great gift ($25).
FOR THE MUSICIAN
Are you constantly hearing music every where you turn? Grab these musical gifts and keep that love alive.
Ukuleles are a great instrument for a budding musician. If you think your child might like to add a little music to his life, this is a great starter option ($38).
Technology keeps making things smaller and easier to use! This microphone uses bluetooth to connect to your computer or smartphone to play your favorite songs then projects your voice while you sing along to them. Such a fun, new toy for the whole family to enjoy. ($32)
Am I the only one who isn't interested in a full drum set without volume control? They answer is here with this electronic, portable drum set with volume control, the ability to record, foot pedals and all the bells and whistles your little musician is hoping for without the headache! ($130)
These thumb pianos are so much fun for any kid who likes music. It is amazing what they can do. Such a great alternative when there is down time. ($40)
FOR THE CODERS
This may be riding the "screen free" claim, but coding is a great brain activity for lots of little electronic loving boys. Put these two options to the test.
If you are just getting into coding, start with the award winning Ozobot. Easy to use and all kinds of fun for a techy brain ($50).
The price on this toy is no joke, but for good reason. Lego Mindstorm robots are the best out there and allow the user to have all kinds of programmable fun that will challenge their brain and their abilities ($350).
FOR THE RIDER
If you have a kiddo who is into wheels, these wave boards are the coolest. The wheels glide just like you are on the water. Such a cool new toy! ($90)
Strider bikes are the best! Once you can ride one of these you can go straight to two wheels. ($110)
These 3 wheeled scooters are amazing! Their construction allows even the littlest riders to achieve speed and balance on this awesome toy. A bit pricey but well worth the smooth ride. ($79.99)
This classic toy is the gift that keeps on giving. As soon as your little one can balance on two wheels it is a fabulous way to get around, and they will keep riding these bad boys into their teens, so they are a great investment! ($50)
This is a pricey gift for sure, but it is SO awesome. It goes up to 12 miles per hour for a lot of speedy fun. Boys will absolutely go crazy for it. ($300)
Such a fun ride for older kids who love to be out on the road still. They will love this awesome gift. Best for 8 and up. ($80)
This isn't a cheap gift, but if you have a little kid who loves to ride, this would knock his socks off. A sturdy, well-made motorcycle great for younger boys…might make a great family gift ($400).
FOR THE CAR LOVER
This movable track allows you to race your hot wheels and other cars just about anywhere. Create your own track in any space and clean it up in a snap. This is too fun for your car loving boys! ($30)
Boys of all ages love cars. Here are a couple ideas for the littlest and biggest car lovers.
For the boys who love putting cars together, this is an amazing model kit. ($20).
Sometimes bigger really is better. Boys love zooming these awesome cars all over the house, creating their own world of fun. Great price too! ($11)
We have spent a lot of time trying to find sturdy, stable racing sets that work with hot wheels cars, and this is our favorite. It is made of wood, and takes tools to put it together, but it is fantastic. It allows for parked cars, races and slides all in one ($75).
This remote control car is for the big boys who love to race, soup up, and replace parts on their car to optimize its speed and performance. This brand is tops and has replacement and upgraded parts to order and really customize your own car. Not cheap, but provides years of learning and fun ($180).
FOR THE IMAGINERS
These well crafted, sturdy animals will likely be forever toys in your home contributing to hours of free play! ($15)
Octonauts are all the rage, and if your little boy loves them, chances are these little characters will be his favorite item under the Christmas tree! ($54)
If you little boy can't wait to be a super hero, this pack of Marvel men will be the perfect gift…think hours of battles right on your family room floor. ($50)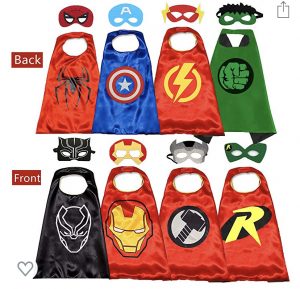 If you have a little boy who loves pretend play, this set of reversible capes is perfect for a million imaginative hours. Such a great way to encourage fun, free play! ($23)
FOR EVERY BOY
Four out of my four boys have loved the Diary of a Wimpy Kid series and they are always pumped about a new book in the series. We always do at least one book at Christmas and this one will be well loved! ($10)
I have been doing this Big Life Journal with my 9 year old and we have absolutely loved it. We do it together once a week and it enforces a growth mindset and gives us the coolest moments to learn and discover together. Highly recommended as a gift that keeps on giving through connection and mind shifts that will be important for now and the future. ($25)
This game is all the rage for families right now for good reason. It is hilarious, current and can be so funny. You will want to get your hands on this one right away! ($20)
When corona hit, puzzles sold out, so grab a few to put under the tree. We like puzzles around 250-300 pieces as they seem doable but still a challenge. If your kids love dogs, this one is especially a winner! ($11)
It might sound crazy, but this is an awesome family game that works for all ages and abilities. It can be taken out and put away easily and provides hours of fun! Who knew curling was so fun? ($20)
If your kiddo loves machines he will especially love receiving this real robot. You can interact with him, tell him jokes, and do 50 other amazing things with him. A great value at only $40.
We have all had a lot of home time this year, and an air fort could be a big game changer this winter. It inflates in 30 seconds with a household box fan (order one HERE) and can be easily put away almost as quickly! A perfect way to mix up the mundane. ($50).
These are the coolest. You can dig your own dino out of an egg! We love these at our house and they would make a great stocking stuffer! 12 eggs for $20.
Every boy should have a walkie talkie phase in their life. Such a fun, inexpensive present that will be used over and over again!  ($29)
This new toy is perfect for your little warrior! ($26)
I was shocked to discover how cool my boys thought collecting state quarters was! They were given these maps by their grandparents and have had the best time filling them up every time they find a new state quarter. It has created a fun way to bond as grandparents look for those hard to find quarters my boys need to complete their map. As an added bonus, it has helped with geography and counting money too! When the map is filled, they can deposit their quarters and start over again. ($15)
Nerf guns will forever be one of the best gifts ever for boys! We love this one…so easy to use and great for everyone. ($13)
When my mom gave money to my son in this locking cash box he was in absolute heaven. He loves placing his money in his box, counting it often and locking it so no one can get to it. A great idea for a money lover ($30).
If you have been looking for an awesome drone that doesn't break the bank, this is the one for you! What boy doesn't love trying his hand at learning to fly? ($45)
What boy doesn't love laser tag? This set allows for four people to play at a time and the laser target is on the gun, so no difficult strapping on or extra equipment to take care of. A great family gift that will provide hours of fun…your kids will LOVE this($75).
Every boy I have ever known thinks that pranks and jokes are just hilarious. This kit comes with about 20 different pranks from the classics to new, really good ones. This could be fun (for them:) for hours and hours. ($30)
There is something about having a watch that make boys feel so grown up, plus, it's a great way to teach them about time and give them a little more independence and responsibility! ($20)
This Gear ball is a Rubik's cube with even more challenge. If you have a son who loves a little brain bender, this will keep him busy for days! ($15-$25)
If you have a quirky kid who loves something different, what about these cool stilts? An upgrade from the tin can variety of our day, these offer a fun balance challenge that will keep them active for hours. ($50)
This might sound funny, but a snow cone machine has been a lot of fun for our family. It has been great in the summer and winter and my kids love mixing their own flavors. ($60)
It might not be the healthiest gift, but it is sure a fun one! What little boy doesn't want a gumball machine? ($23)
My boys think these are the coolest! They might drive you a little crazy but lots of good old fashioned fun will be had with these well made toys. ($18)
If you thought yo-yos were a thing of the past, think again! These toys have reinvented themselves and are challenging and fun for boys of all ages with a myriad of tricks to learn and perfect. Investing in a good one is worth it ($13).
Kanoodle is awesome brain and spacial relations puzzle game that is perfect for car rides, waiting rooms, or quiet play at home $11.
If you have a boy who likes to quietly fidget, these small magnetic blocks provide hours of fun and imagination. ($16) WARNING!! THESE ARE LITTLE TINY MAGNETS AND DO NOT BELONG IN A HOME WITH KIDS UNDER 12!!!
If you have a little one with Wanderlust or who loves to travel, these scratch off travel maps are the best! Every time you visit a new state or country, you scratch off the foil, revealing each place you have been. Such a fun way to keep track on an individual or family level. Makes an awesome family gift or great for a "trip reveal." ($20)
My older boys were crazy about Beyblades when they were 5-10, and the toy is still going strong. These spinning top battle each other in a little arena and the last on e standing wins. A really fun toy for those competitive boys. ($8-$50)

I am not sure how we would have survived Michigan winters or Arizona summers without an indoor slide. You will for sure get your money's worth with this purchase! ($32)
This just might be the most versatile gift ever. Use it for gymnastics, wrestling or just rolling around in the basement on a cold winter day. ($34)
This game is like Sudoku but with colors instead of numbers. So easy for kids of all ages to understand and have fun with. Another quiet brain exercise that is perfect for the long winter months ($35).
This is a game we LOVE! It is so much fun and is great for 2 or more players, plus it helps with simple math. I think your  family will love it. ($16)
If you prefer experiences to items, The Get Out Pass will make the perfect gift! It offers over $3,000 in admissions to some of Utah's best entertainment options including a day at Lagoon, Cowabunga Bay, Brighton Ski Resort, Bowling, Escape Rooms, the list goes on and on. Think fun family time, buy them with a group for friend time, or offer them to a teen who loves to date! (Great item to ask grandparents for too!) Cost is $150 per pass, but take $50 off with the code BLACKFRIDAY. There are options in other states too or try the POGO pass if you don't see your state listed and take $10 off Pogo Pass with the code FUN4FAMILY!
This is another great game that we love. It is great for 2 or more players, simple to carry around, and teacher great visual perception. An awesome addition to your game closet. ($12)
I would say that hands down this is best game for an entire family…everyone loves it! Simple to play for those 7 and older and lots of rowdy, competitive fun. ($16)
Codenames is one of the few games we all love to play! It is challenging and fun. Best for kids 10 and up. ($15)
Telestrations is probably our very favorite family game. It always end in loads of laughs and as soon as your kids can read they can play with a little help. It's a good one! ($30)
For more family games, click HERE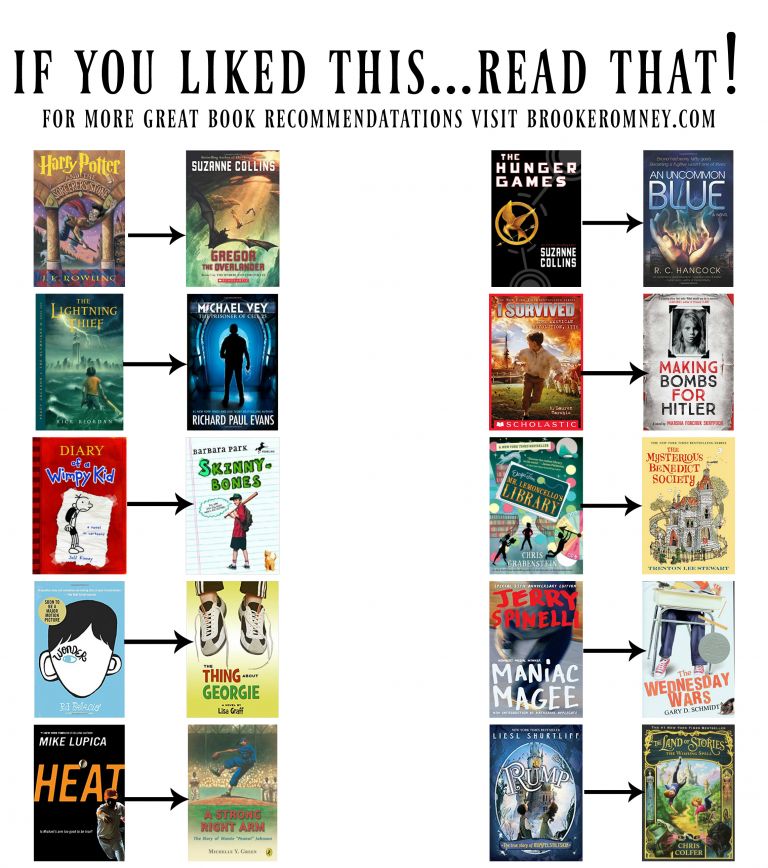 Books are a must at our house on Christmas morning! HERE is an awesome list for middle and older readers, and HERE is a list for younger readers! Hope it offers some great ideas for your boys!
FOR THE EXPERIENCE SEEKER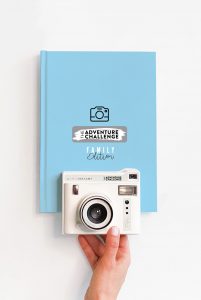 If you are really needing to add variety to your life or just looking for some great, screen free ways your family can bond together, the Adventure Challenge family edition would make an awesome family gift! You scratch off the family challenge, complete it and take a photo to remember the fun you had. So great for a family looking for more screen free adventures together this year! ($40 use code BROOKE for 10% off)
If you don't want to buy more stuff this year, think of gifting an experience: concert, escape room, top golf, amusement park pass, play tickets, ski pass, gym membership, movie gift cards, restaurant gift cards, gas cards, food cards, a date with mom or dad, plane tickets, sporting event tickets…anything they love!
I hope this simplifies your shopping this Christmas! If I have left out a favorite, please leave it in the comments!!
If you didn't see something you liked, or are looking for more ideas, check out past gift lists:
Best Screen Free Gifts for Boys 2017
The Best Stocking Stuffers for Boys from Toddlers to Teens
60 Great Electronic Free Gifts for Boys
Need gifts for Men? Click HERE.
Want stocking stuffers for boys? Click HERE.
Looking for great gifts for women? Great ideas HERE.
Great Stocking Stuffers for Boys Part 1
Great Stocking Stuffers for Boys Part 2
* I am an Amazon Affiliate, so I receive a small amount when you purchase from my links, but I ONLY  recommend things we love. Thanks for supporting my writing and research through your purchases. I appreciate it more than you know!