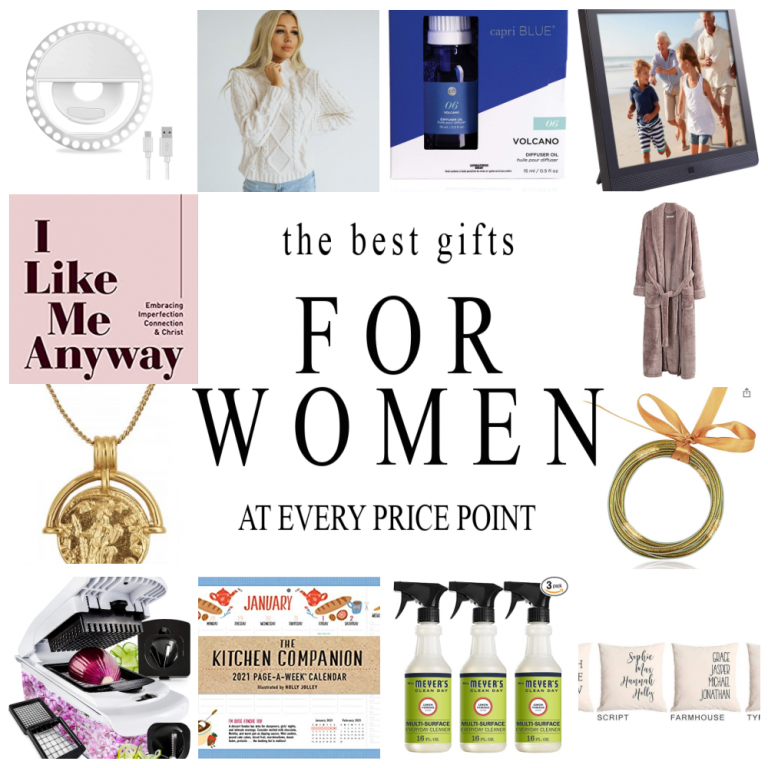 It is always so much fun to share great ideas to gift to the women in your life! These are organized by price point to help you stay on budget this season! So many awesome stocking stuffer ideas too!
Gifts Under $20
This is my favorite lipstick…stays on forever and great with a little gloss over the top. A great stocking stuffer! ($7)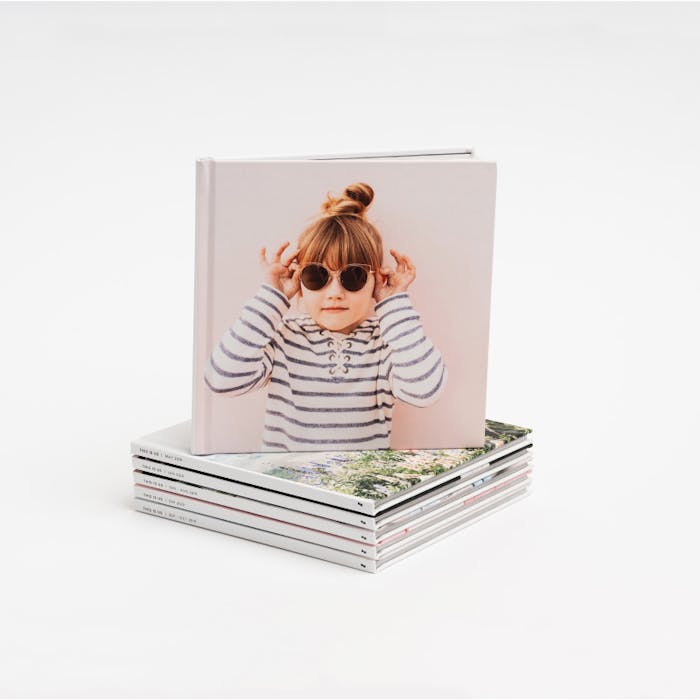 If budgets are tight, this is an awesome and meaningful gift! Download the app, choose photos from your phone you want to use, add some captions that have a little heart and you have a gift she will LOVE. If you have never ordered from them, you can even get the book for free by using this link HERE. ($0-$10)
These have saved my hair from breaking and cut down my blow drying time significantly! They are so inexpensive, I am not sure what took me so long to get them. Would make a great gift for friends with some cute packaging! ($8)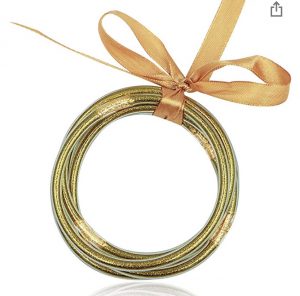 These bracelets are easy, fun, and inexpensive. Best for the younger age group but perfect for a fun stocking stuffer. ($8)
So many of us are zooming and having meetings live over the phone, this rechargeable selfie light gives every space good lighting. ($11)
These come in a variety of colors, are so darling and are only $17 for 4, making them an awesome inexpensive neighbor or girlfriend gift tied up with a cute bow!
Anything by Mrs. Meyer's smells so delicious, it almost makes you forget you are cleaning. This makes a great friend gift! (3 for $11)
This is the BEST lotion! Every single flavor smells like heaven and feels so good on your skin. A great gift for all women. ($12).
Perhaps a shameless plug, but if you are looking for a great gift for ANY woman, this book is it. It will change the way you feel about yourself, others, and God in the very best way. If you know someone who could use a boost, this is the perfect gift for her. If you don't believe me, take a look at the Amazon reviews :). ($13) For other books I highly recommend for women, click HERE.
In our new very digital world, having a phone stand that can be hooked up anywhere is a huge bonus. This inexpensive contraption is a great option! ($13)
This lip mask is oh so loved and for good reason! It rejuvenates your lips while you sleep. Makes a great gift for just about any woman and fits perfectly in a stocking! ($15)
I LOVE this calendar. It is the most useful family calendar we have ever had, and it sticks right onto your fridge. Plenty of space for everyone's activities and I love the shopping list on the side. Would make a great friend or sister gift! ($16)
If you have lots of kids and lots of trash in your car, this little organizer is an awesome addition to your life. Holds garbage, water bottles, tissues and some disinfectant wipes for all your car ride needs. ($17)
Good balsamic vinegar is worth the price and this one infused with peach is delicious! Perfect for the foodie or woman who has everything! ($19)
Who loves popcorn but is trying to jump on the healthy train? This collapsible microwave popcorn popper is heaven sent, inexpensive and will make all those movie nights we are having a little healthier. ($19)
Gifts $20-$40
I'm not really one for kitchen gadgets, but this one is worth taking out of the cupboard and cleaning. It makes onions, potatoes, and everything in between so simple. When I am really on top of things, I will chop everything I need for the week and it makes dinner prep or breakfast eggs so simple.
($20)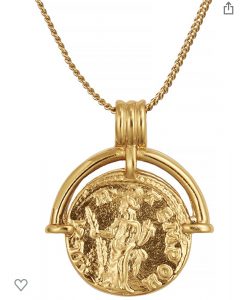 This necklace is a classic and inexpensive edition to any women's collection. It is great quality and perfectly simple. Only ($21)
I loved this sweater so much, I bought it in all 3 colors. It is warm but not crazy hot and it is not too loose or too tight. It is a little bit cropped, so best to wear with higher jeans. Right now it is on sale for only $25 and you can get 10% off with code BROOKEJ5. Fits true to size!
Sometimes you don't want something too fitted but still want to look put together. I got this top a few weeks ago from Journey 5 and have loved it. It is on sale right now for $25 and you can take another 10% of your entire order with BROOKEJ5. I like mine dressed up with black pants or black jeans.
Diffusers are awesome for keeping your house smelling clean and fresh. This one is low profile and easy to love! ($28)
My favorite scent ever is Capri Blue Volcano and this oil will make your house smell fresh and delicious all day long. ($20)
My eyelashes have always been short and stubby, but this serum has helped them fill out and grow. I have loved it! I tried other versions but they irritated my eyes. This this one is more natural and I haven't had a problem in over 3 years. It's only ($30) and lasts me at least 5 months. I love it!
This mascara is awesome! It doesn't clump but stays put all day. I have absolutely loved it and the price is only $20.
There are lots of benefits to silk pillowcases when it comes to better skin and hair that doesn't break or fall out as easily. A great gift for any woman. . ($20)
How cute are these personalized throw pillows? The are classy, modern and thoughtful all at the same time. You can choose your font and put up to 13 names on an 18 x 18 pillow. Such a darling gift idea for only ($20). Don't forget the pillow inserts HERE.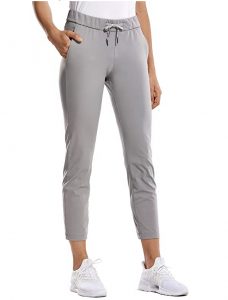 If there is one thing I have learned during quarantine, it is that I need WAY more comfy clothes! These are an incredible knock off of the much more expensive Lulu Lemon On the Fly Pant. They will be on serious repeat and come in all the colors you hoped they would. I also really like the ones that are tight at the bottom. You can get them Grab them HERE. $30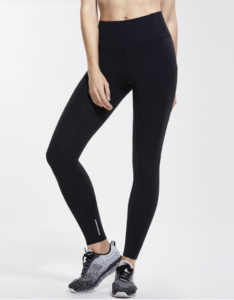 My yoga instructor introduced me to these and she only does high end workout apparel, and they are the only leggings I wear now! They come in lots of colors and styles and will save you all kinds of money, so stock up! They fit true to size. ($30)
Gifts $40-$100
We got this little baby last year and everyone LOVES it. It is perfect, portable, and can get to just about any sore spot. ($40)
With more time in our homes, cleaning seems to have take front and center again! This handheld steamer is a great price and perfect for all those hard to reach and clean areas! Works great in your home, car or just about anywhere! ($40)
I have been wearing this robe for the past year and I absolutely LOVE it. If you like your robes more like blankets, this one will be perfect for you! ($45)
This necklace has been on my list forever and so many of you have bought it for yourself or as a gift for a wife, daughter or friend and the reaction is always the same…perfect, simple, great quality, goes with everything and works for everyone! If you are looking for a great piece of jewelry that everyone will love, this initial necklace is it! ($58 also comes in silver)
If you have a woman in your life who is a minimalist, she will love the Bandolier. It allows you to have your phone out and accessible, but also be able to be hands free. There is also space for a few cards in a snap pocket…perfect for a day of travel. They also offer an add on pouch if you need to keep a few other items with you. Make sure you order the correct size for your phone…they are very specific. ($89)
Over $100
Digital Frames have upped their game! You can now share photos via email or an app and they go directly to the frame. A great way to stay in touch with the people you love, especially those who are far away! ($160)
I know it doesn't feel all that jolly but sometimes practical gifts are the best! This bucket holds one month of food storage and a little piece of mind after our crazy year! ($150)
It's hard to find someone who doesn't love their Dyson Cordless Vacuum. A great gift for women who love things clean! ($275)
CRAZY SPLURGE
If you have a lot of money to burn and you have a woman in your life that values aesthetic, this framed piece of art that is also a smart TV is just about the coolest. What an awesome invention! ($1900)
All right friends, what am I missing? Hope this list helps you round out your Christmas shopping and gives you some great ideas for gifting!
If you are looking for other gift lists, check out these links!
Screen Free Gifts for Boys: HERE
Gifts for Teen Boys: HERE
Stocking Stuffers for Boys: HERE
Gifts for Men: HERE
Women Gifts Lists: HERE, HERE, HERE
*I am an Amazon Affiliate and get paid a small commission when you purchase these items through my links, but please know that I NEVER recommend anything we haven't or wouldn't love. I really appreciate you supporting my work, time and writing through your purchases.*